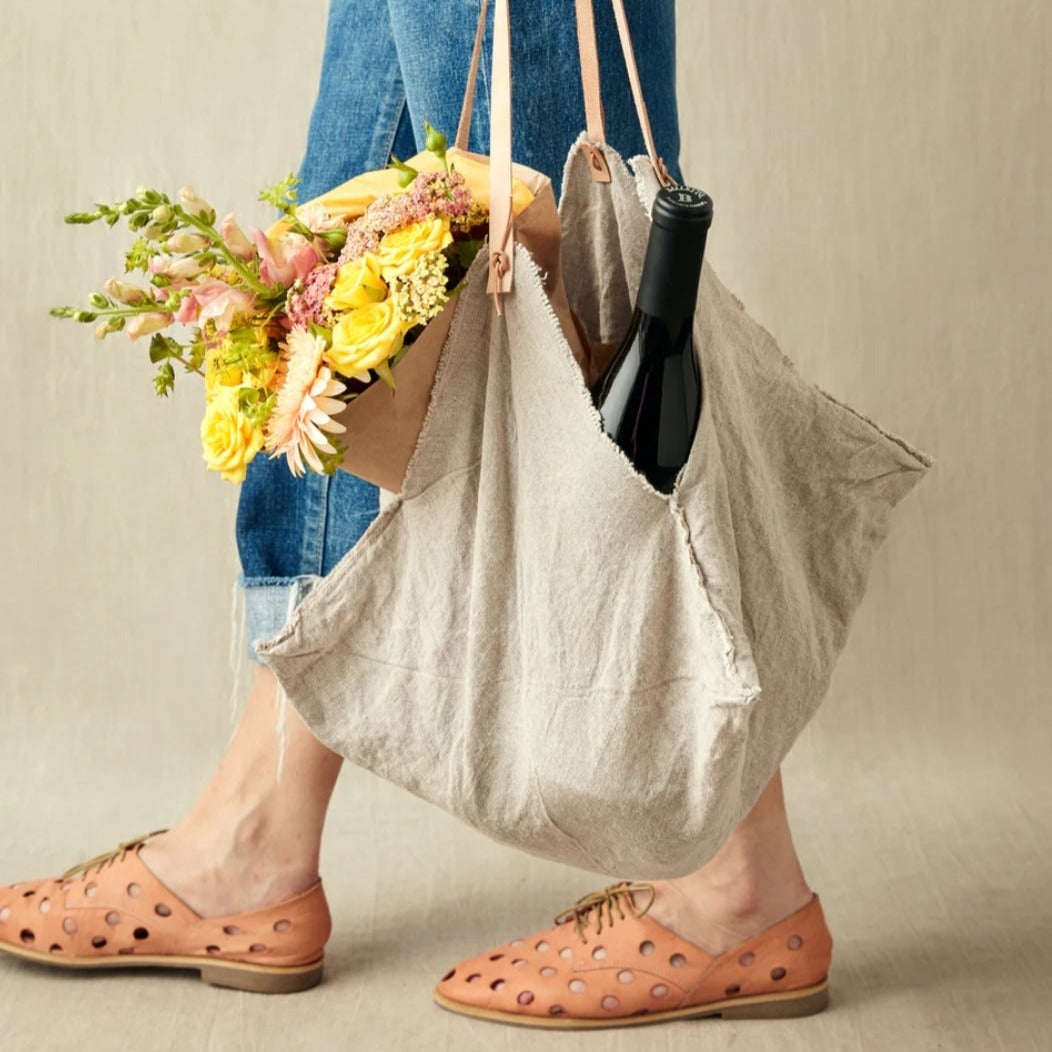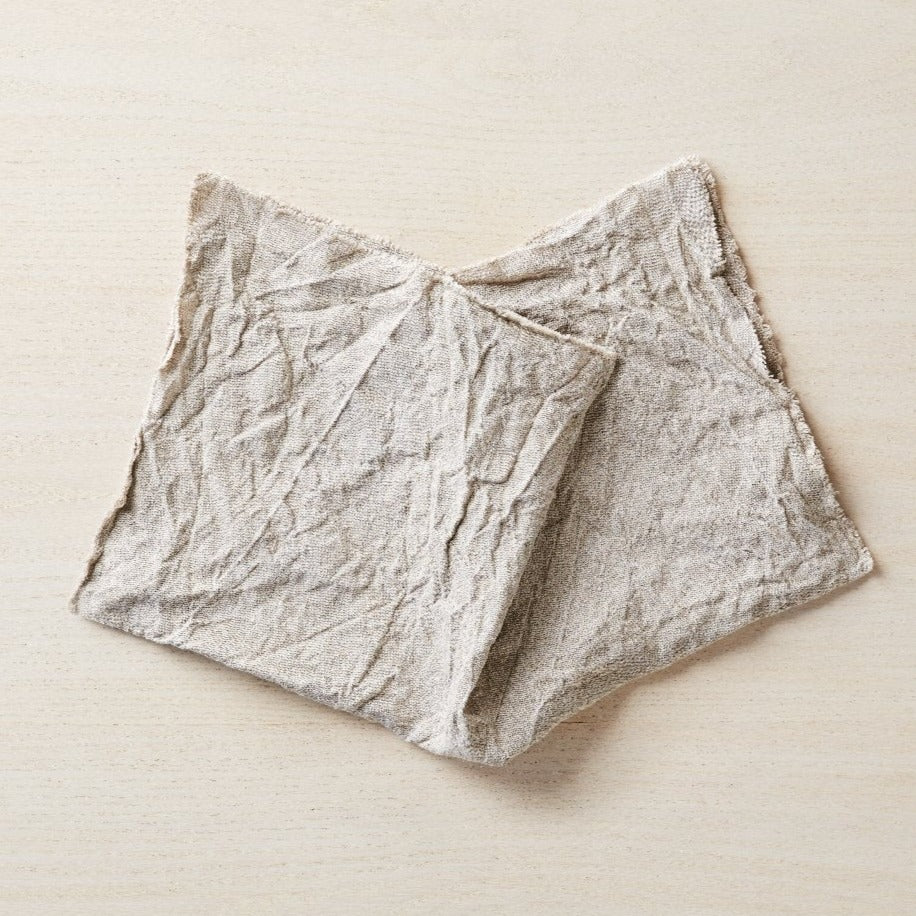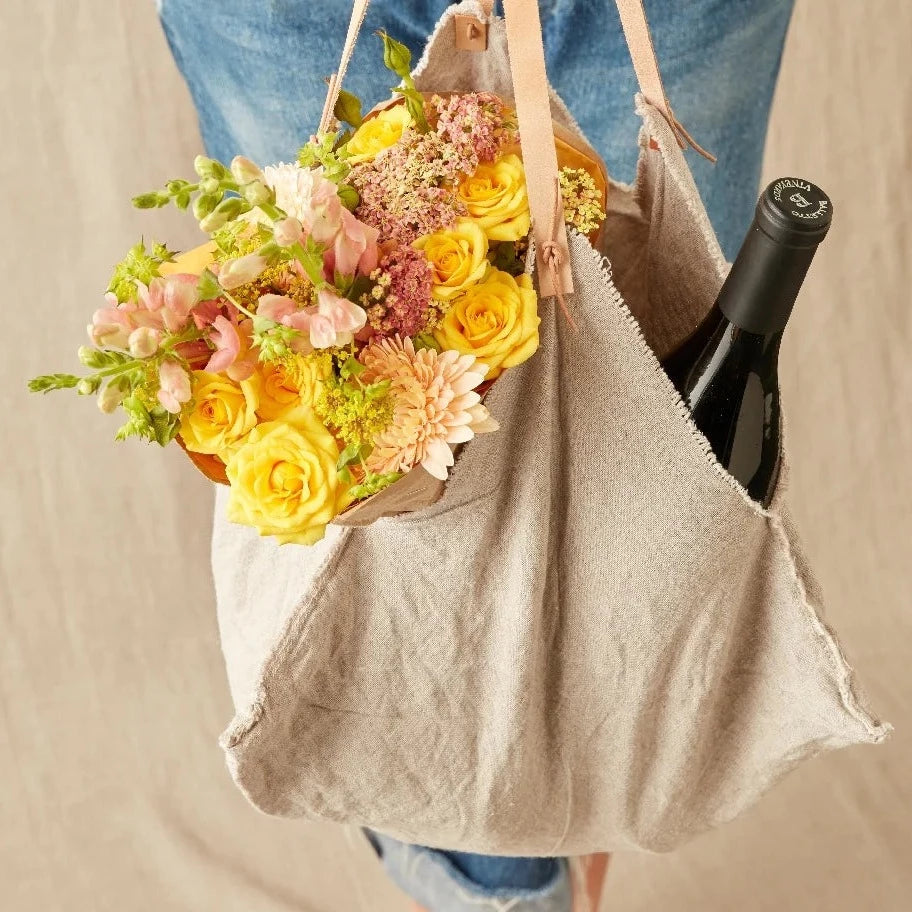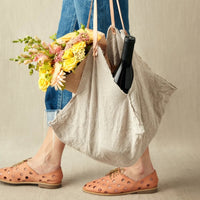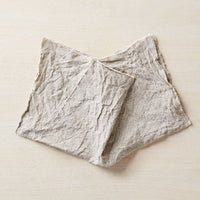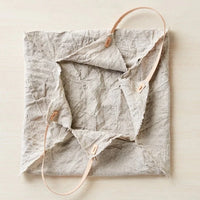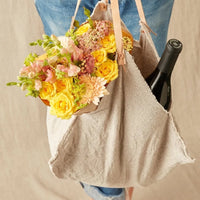 Medium Linen Four Corner Bag | Cocoknits
DESCRIPTION

DETAILS

HOW IT'S MADE

HOW TO USE
This linen bag is perfect for toting around big projects, yarn hauls, groceries, and more! The construction makes it easy to see all the little things you have lying in the bottom of the bag, and the leather straps are removable for easy washing. 
MATERIAL: 100% linen
BAG DIMENSIONS: 42cm (16.5") square
Cocoknits products are made with high quality materials which are ethically sourced from the US, China, and Morocco. Both the linen fabric and the leather are biodegradable materials, and Cocoknits packages their products in recyclable, biodegradable kraft paper. Learn more about the brand's values here.
Pre-wash your linen bag by running it through the washer and dryer, and then trim the loose threads. This will make your bag look beautifully rustic and soft. You can then add your leather straps.
To wash your bag, simply take off your leather straps and run the bag through the washer and dryer again. The linen will get softer and softer the more you use it!