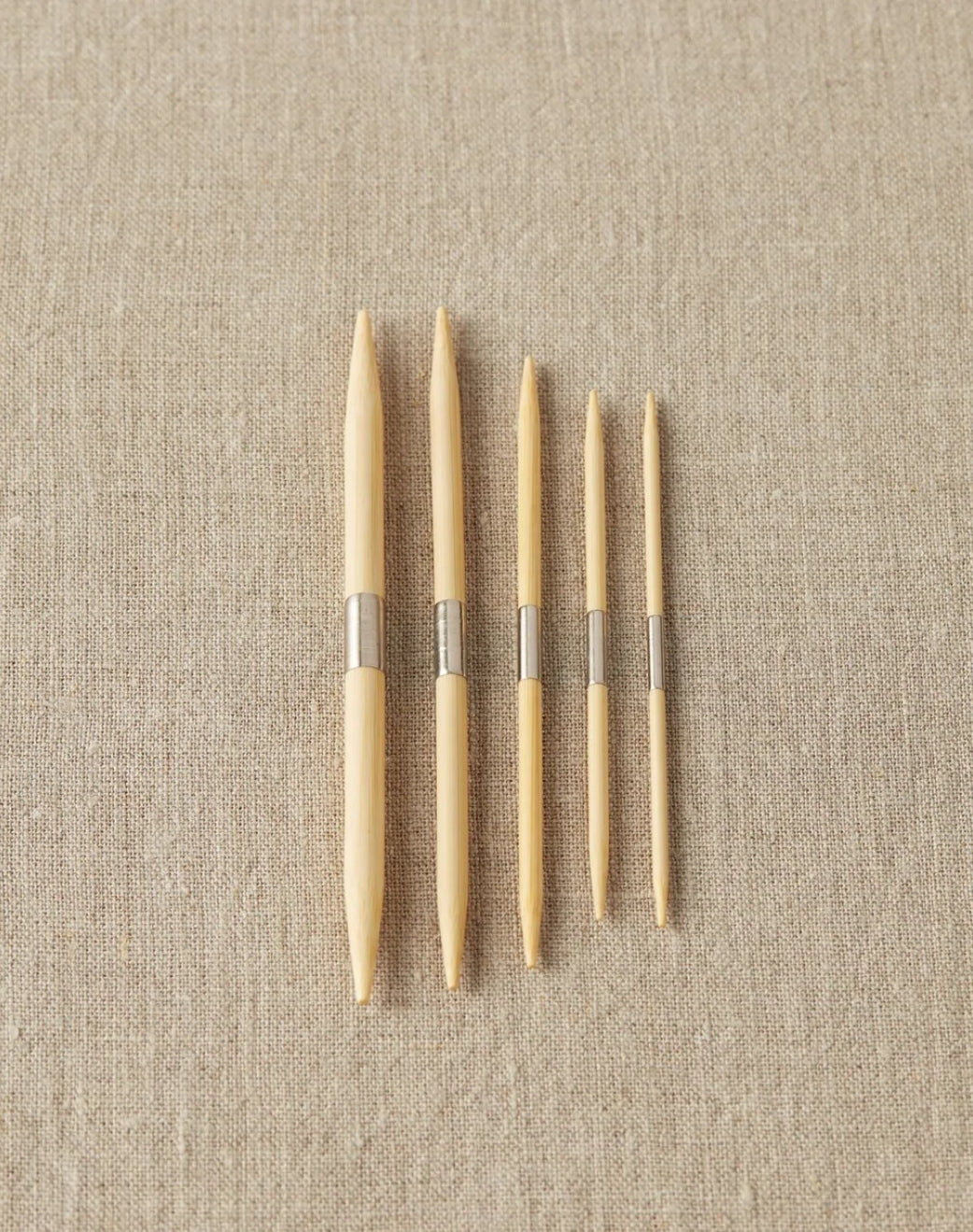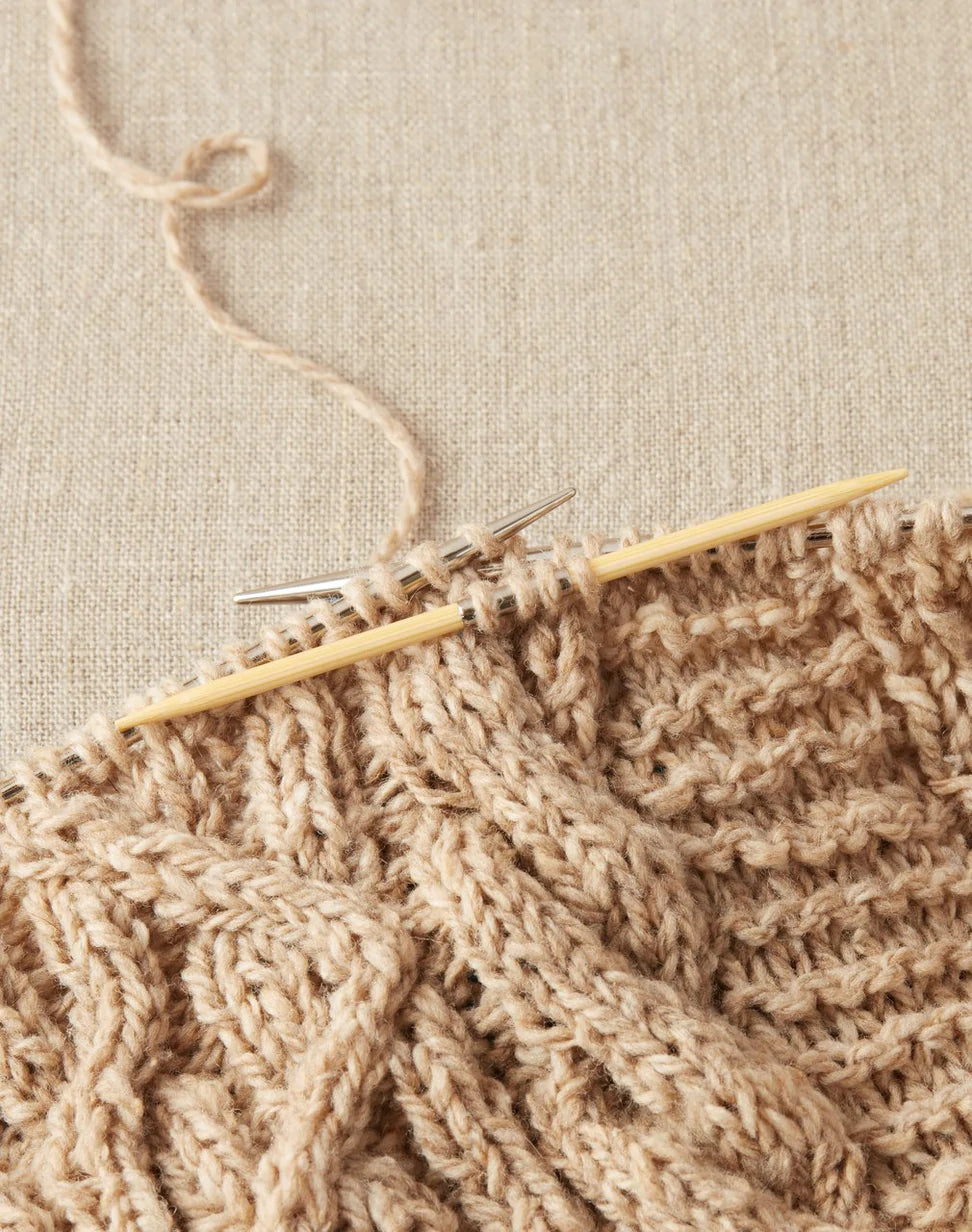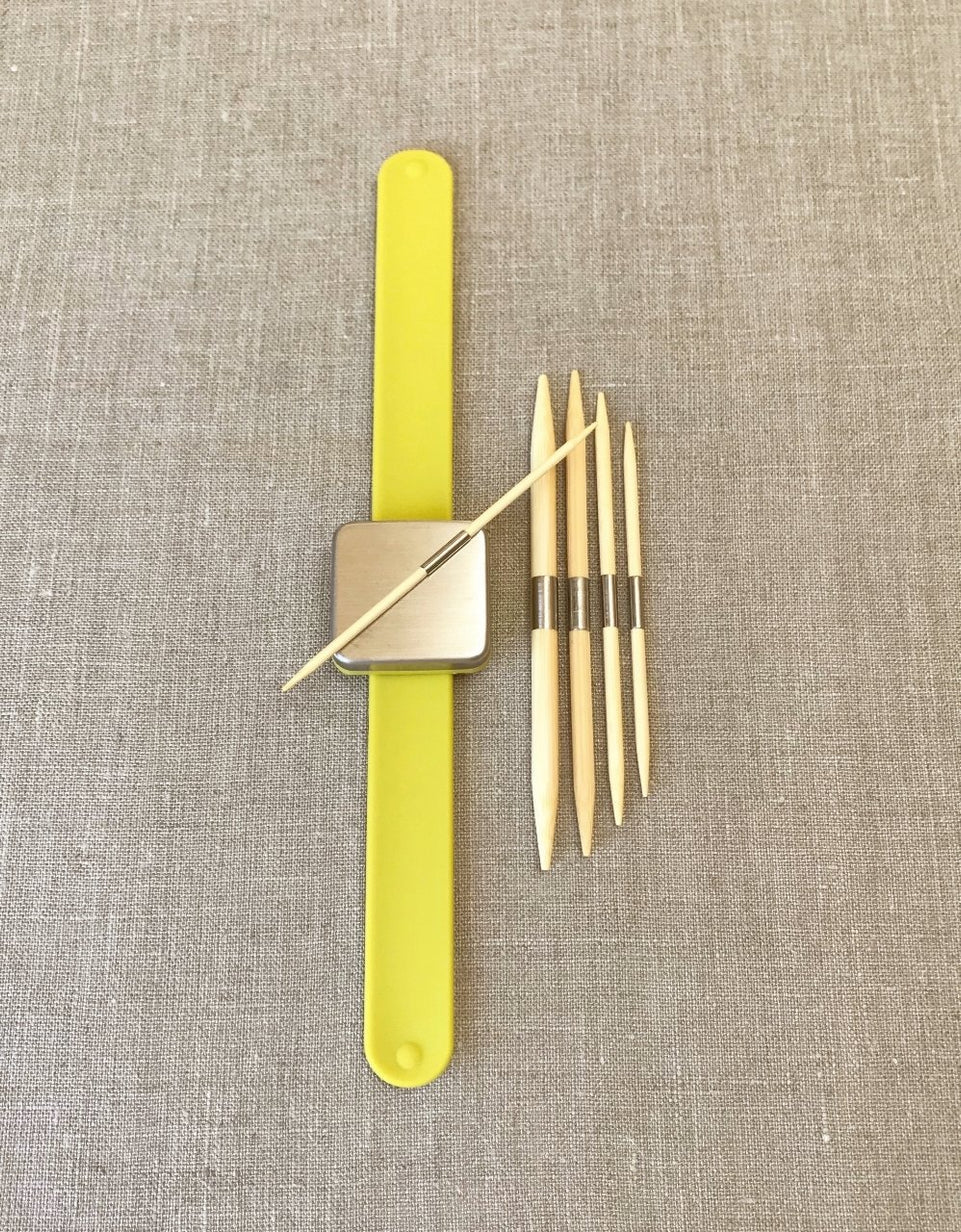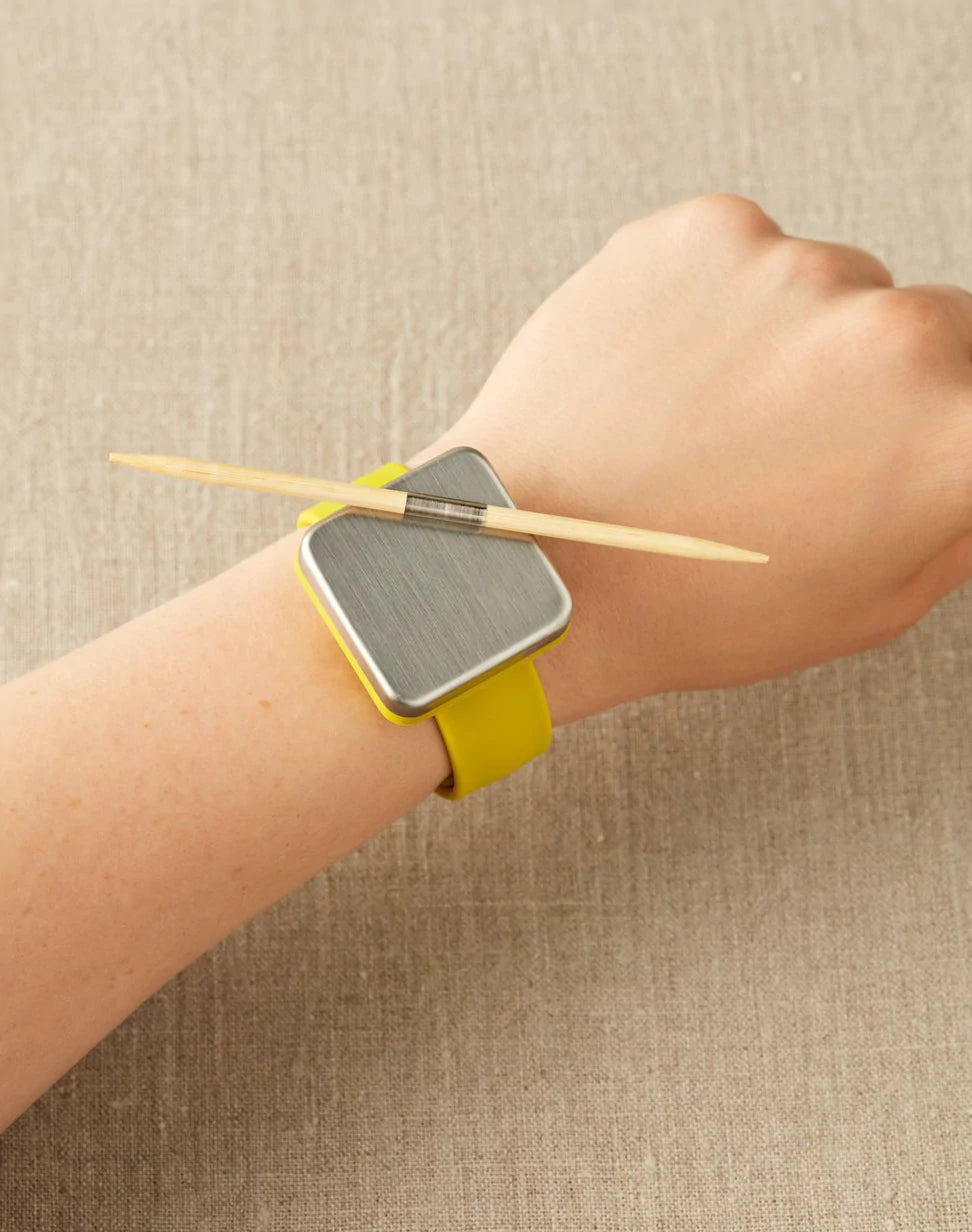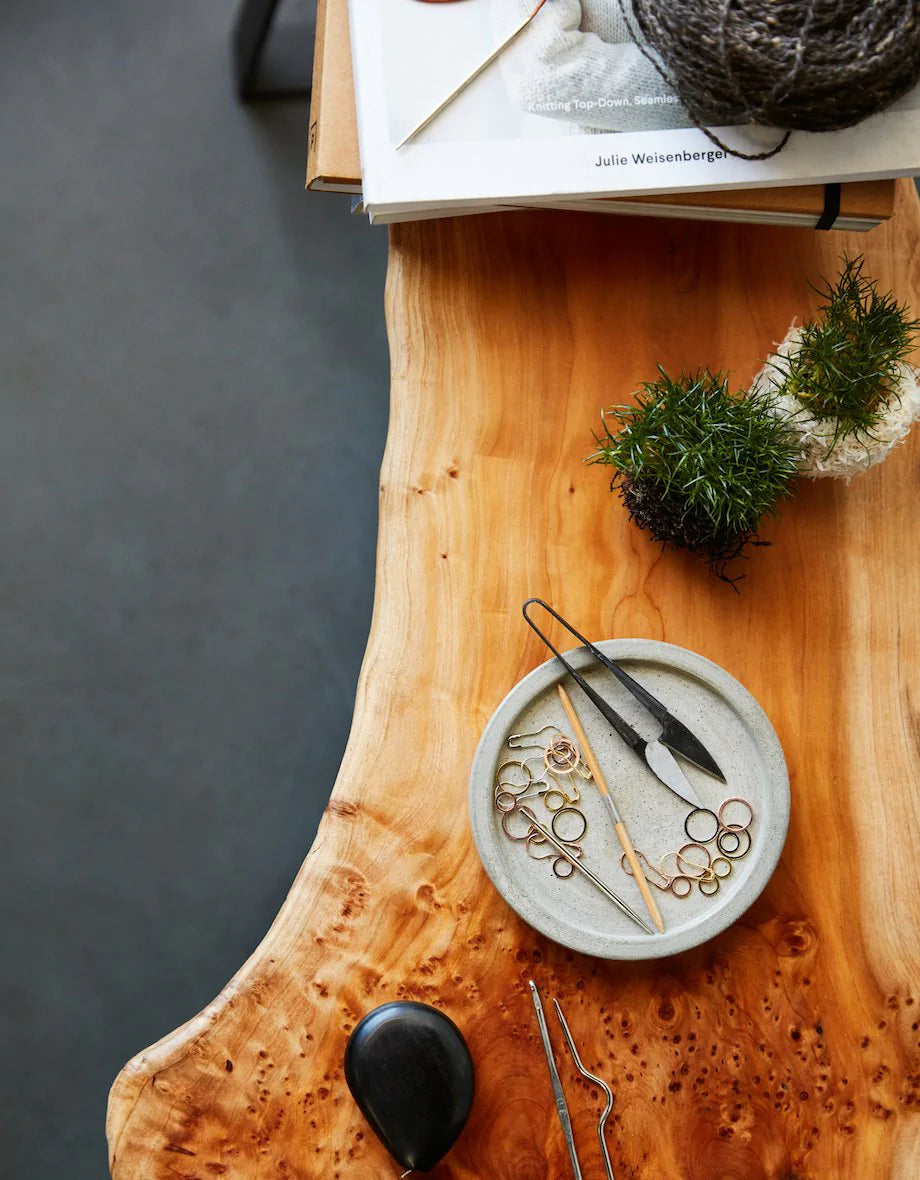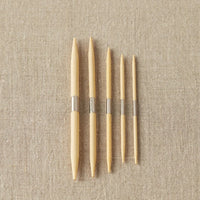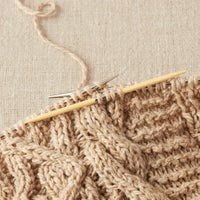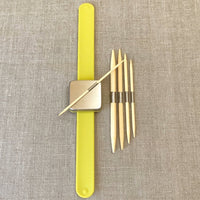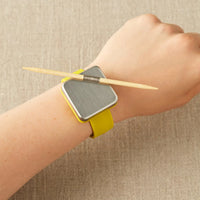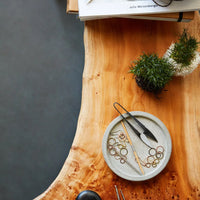 Bamboo Cable Needle Set | Cocoknits
DESCRIPTION

DETAILS

HOW IT'S MADE

HOW TO USE
Cable needles are a tricky thing - you want them to both hold your stitches securely and be able to knit like a regular needle. And because they're usually quite small, they can be easy to lose between your couch cushions or during travel.
This set of Cocoknits cable needles are made of bamboo, so there's enough friction that you won't be scared of dropping your stitches, but they also have a very handy metal band around the center so that you can stick them onto your Maker's Keep while you work between cables. Plus, you get five needles in the set, which gives you a nice variety of sizes to choose from!

Looking for curved cable needles? Find them here!
MATERIAL: Bamboo, Nickel-plated steel
SIZES:
2.75mm (US 2) - 10cm (4") length
3.5mm (US 4) -  10cm (4") length
4mm (US 6) - 11.5cm (4.5") length
5.5mm (US 9) - 13cm (5") length
6.75m (US 10.75) - 13cm (5") length
Cocoknits products are made with high quality materials which are ethically sourced from the US, China, and Morocco. Cocoknits also packages most of their products in recyclable, biodegradable kraft paper. Learn more about the brand's values here.
The cable needles in this set are cut blunt. This is so that you can decide on your own level of sharpness, depending on your personal preference. If you feel the needles are too blunt, you can sand the points however sharp you like, or leave them as they are if you prefer a duller point on your needles.