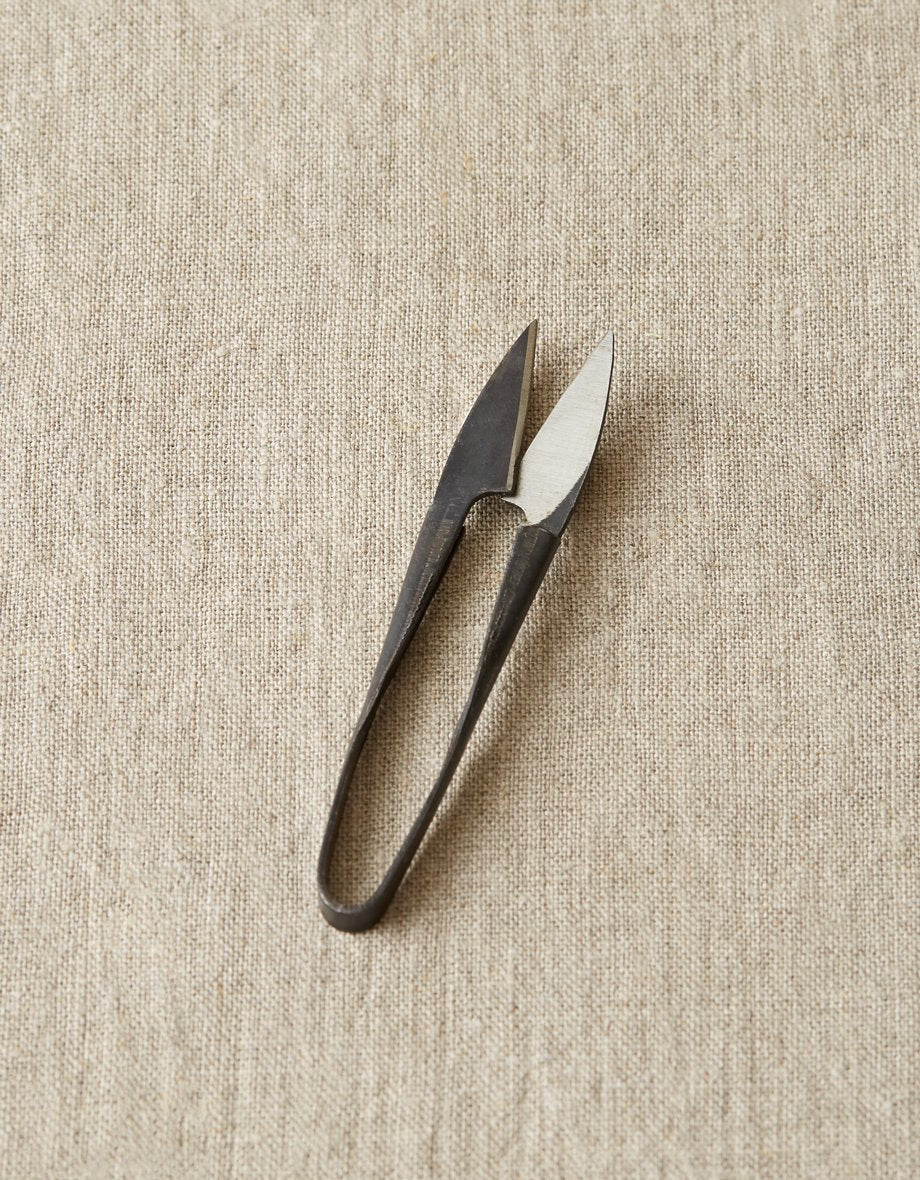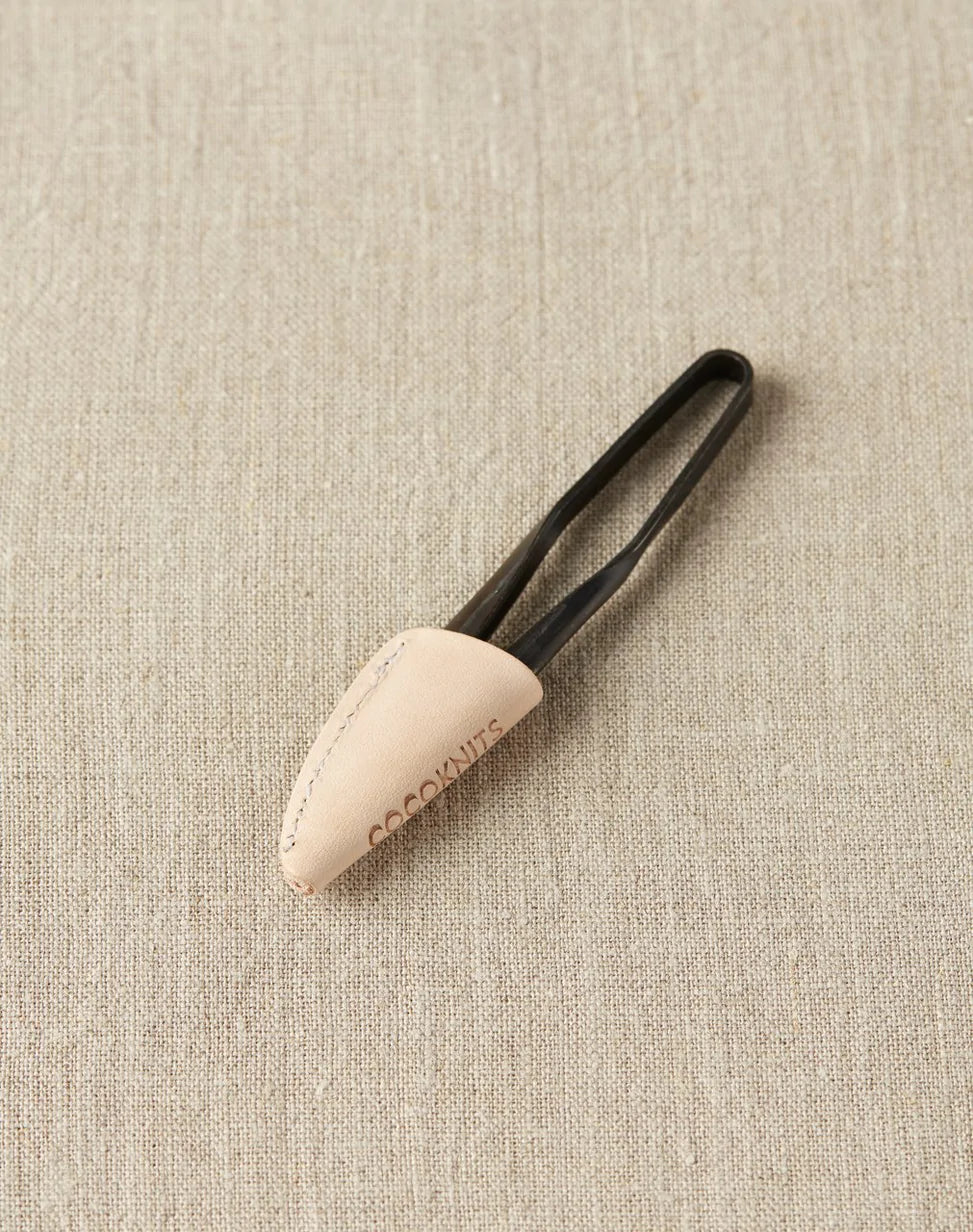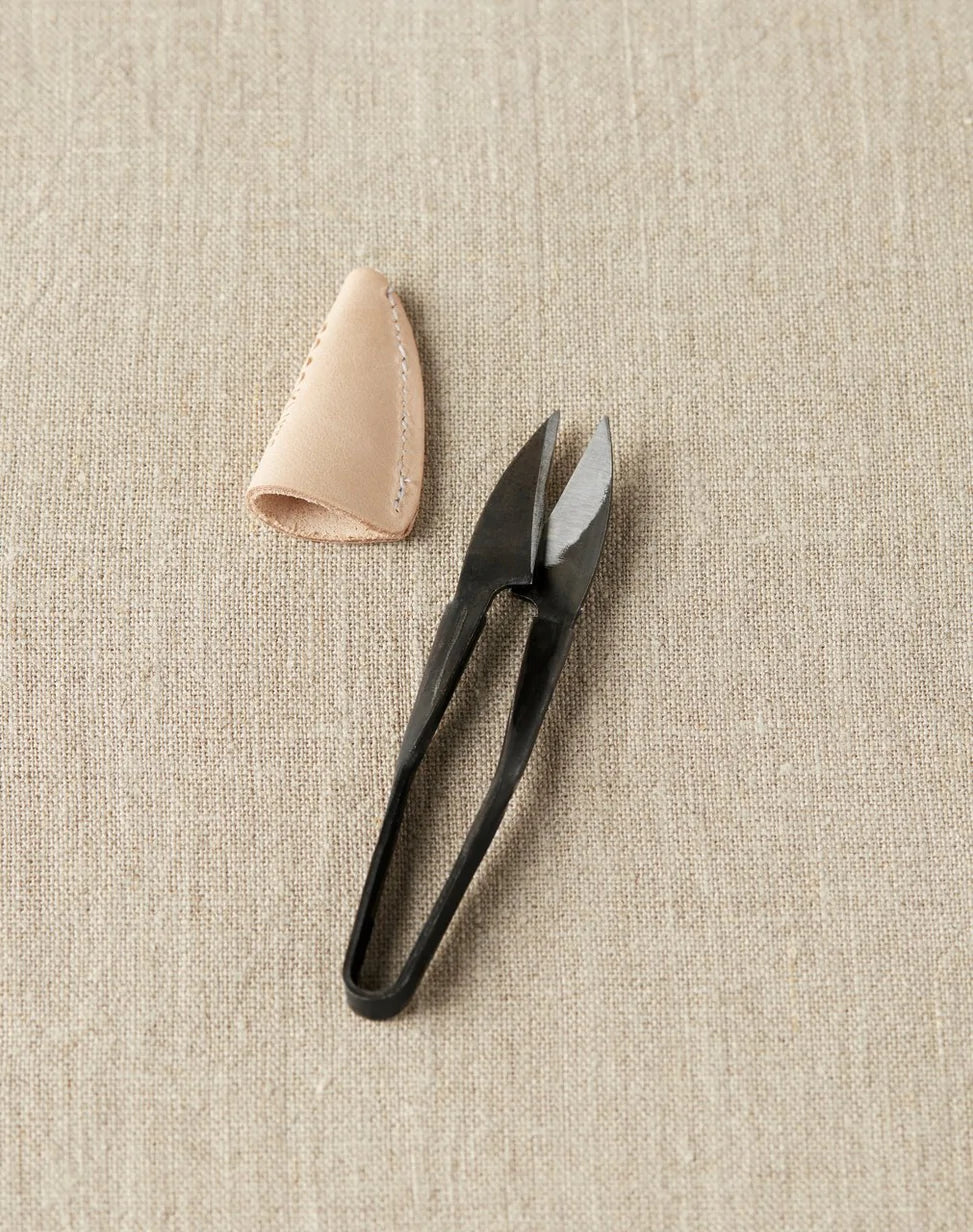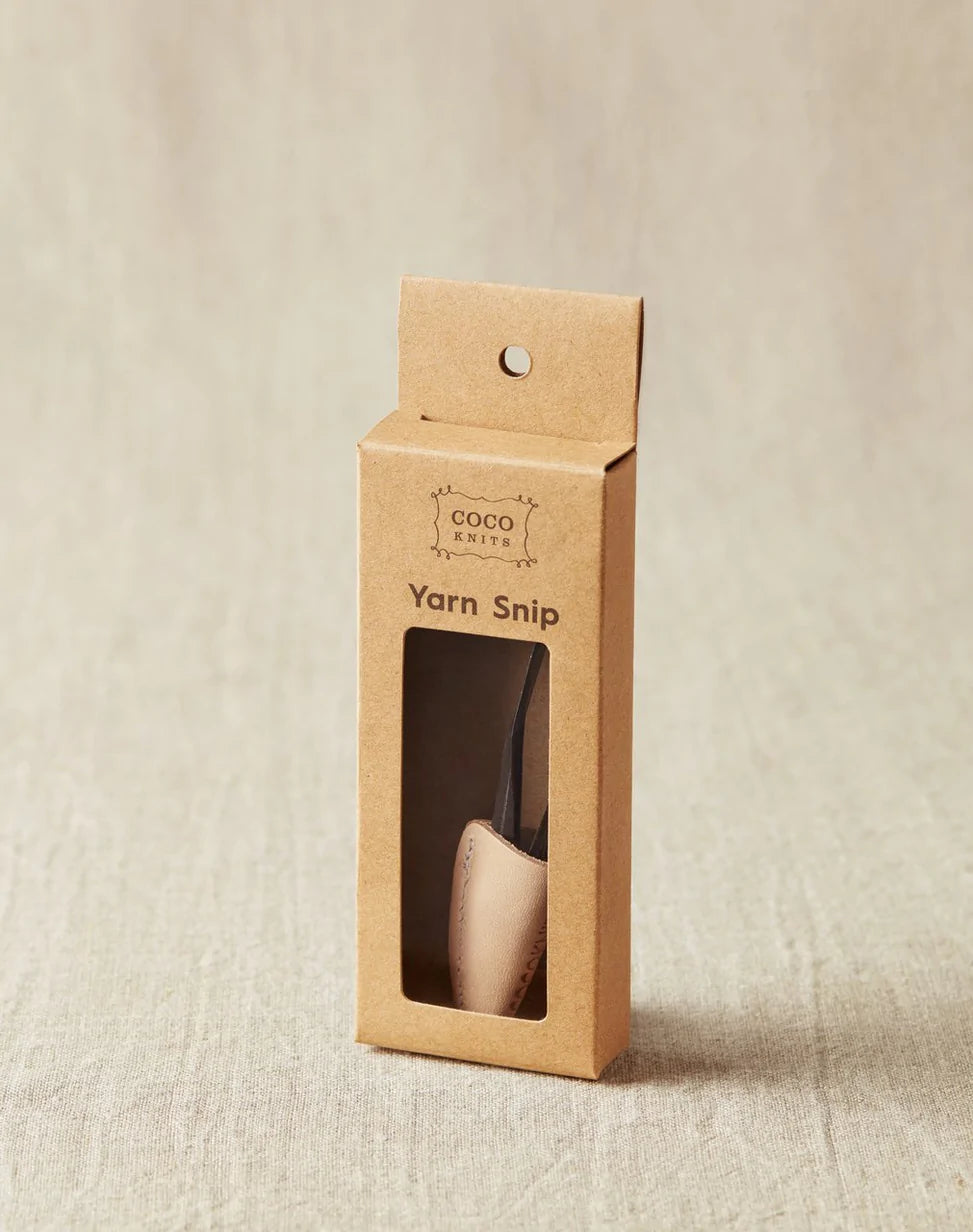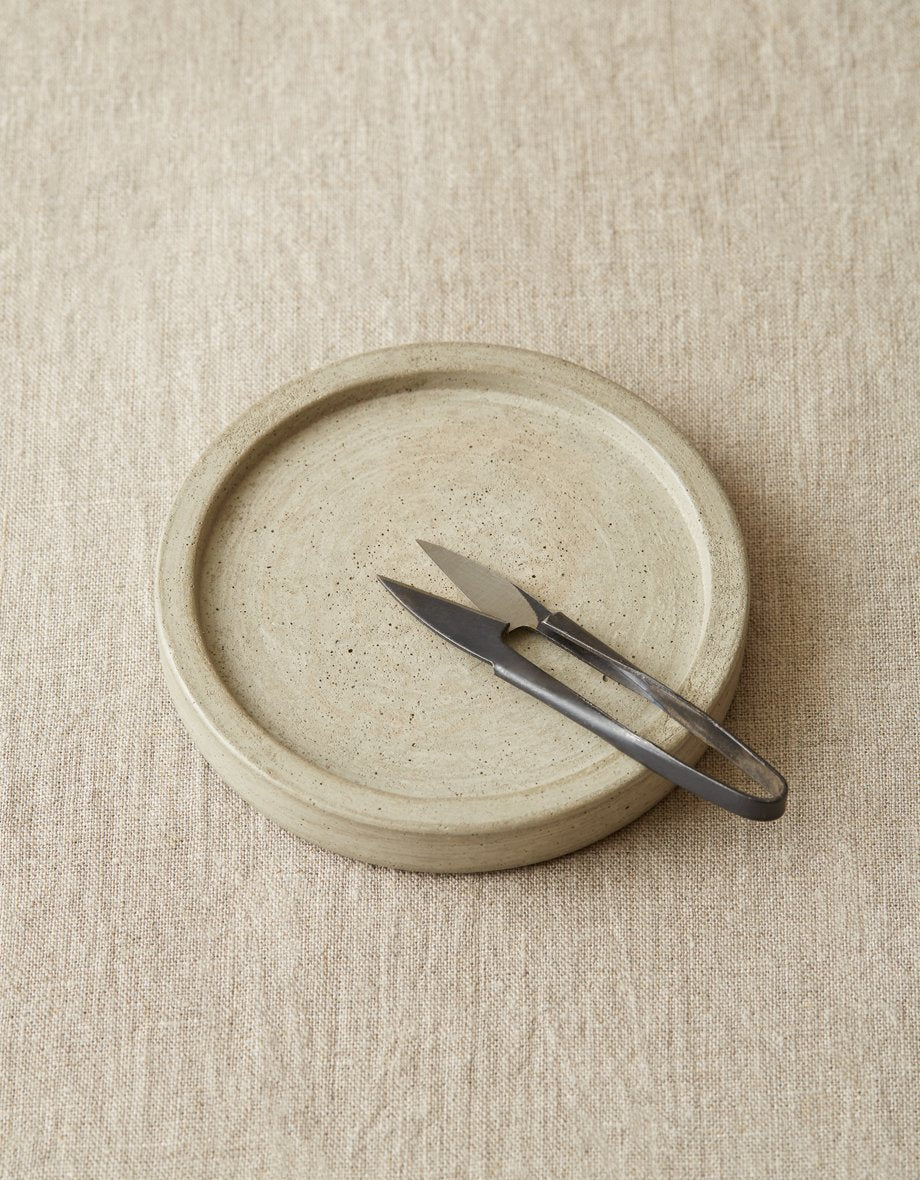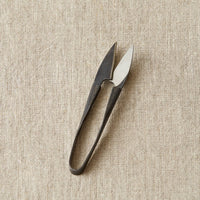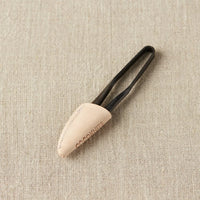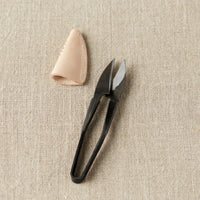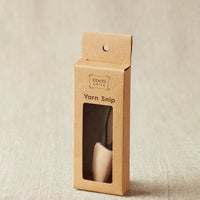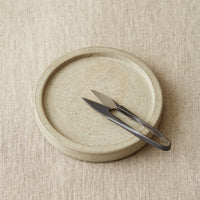 DESCRIPTION

DETAILS

HOW IT'S MADE

HOW TO USE
If you're anything like us, you've held out on buying a pair of snips because none of the ones you see are nice enough, small enough, and high quality. These snips from Cocoknits tick all of those boxes for us. They're forged from a single piece of steel, and come with a little leather protective cover for when you're not using them. Simple, uncomplicated, and elegant. Just how we like our tools to be!
Psst - these snips stick to your Maker's Keep!
MATERIAL: Steel, vegetable tanned leather
DIMENSIONS: 10cm (4") long
Cocoknits products are made with high quality materials which are ethically sourced from the US, China, and Morocco. These snips are made from forged black steel, and vegetable tanned leather. Cocoknits also packages their products in recyclable, biodegradable kraft paper. Learn more about the brand's values here.
Please note that these are yarn snips, and not scissors. They were made to really only snip yarns and threads. They're great for knitters and crocheters, but they're also perfect for sewers! Plus, they'll fit in your smallest project bag, and stick to your magnetic pincushion - so you'll never lose them.