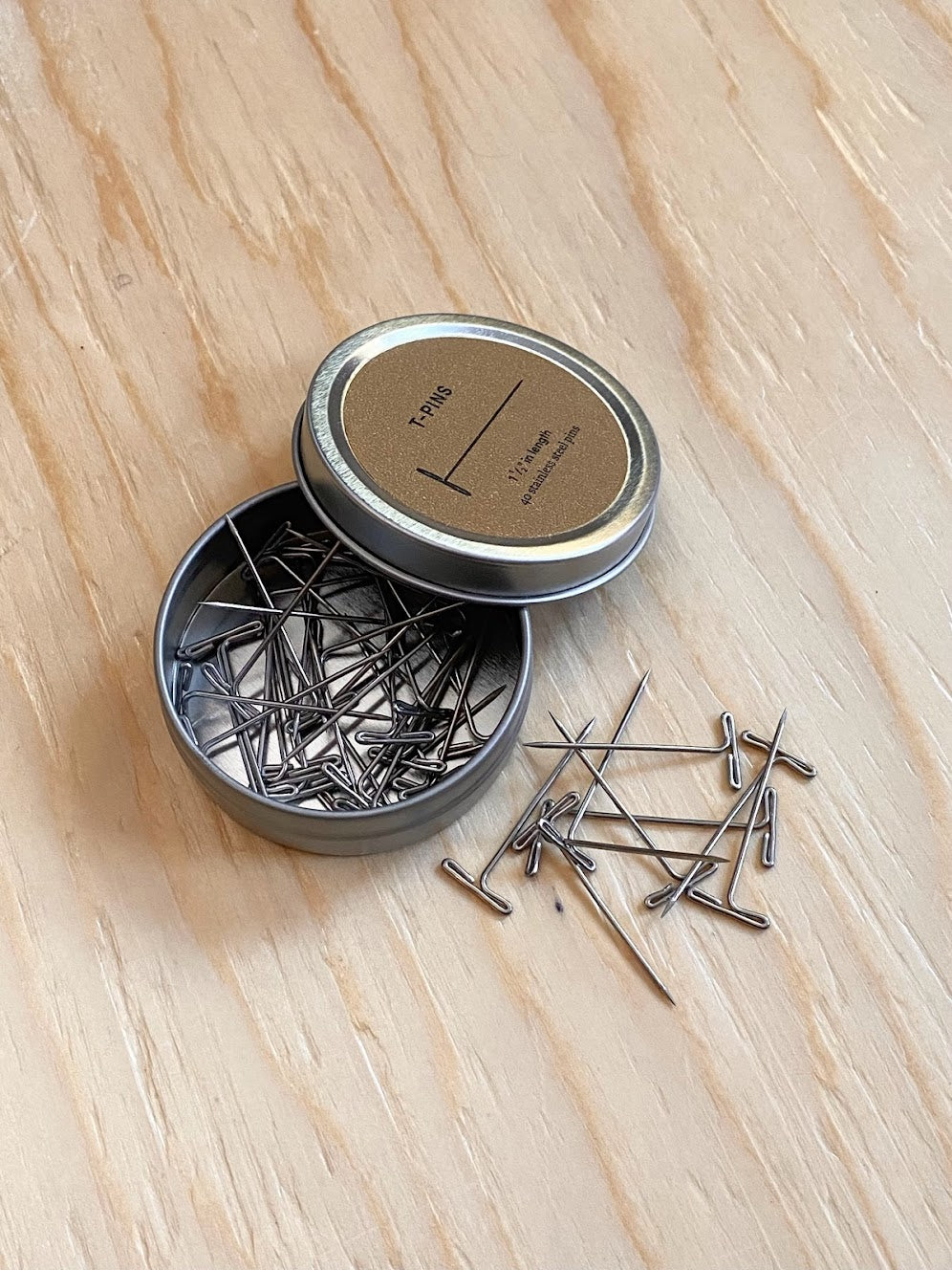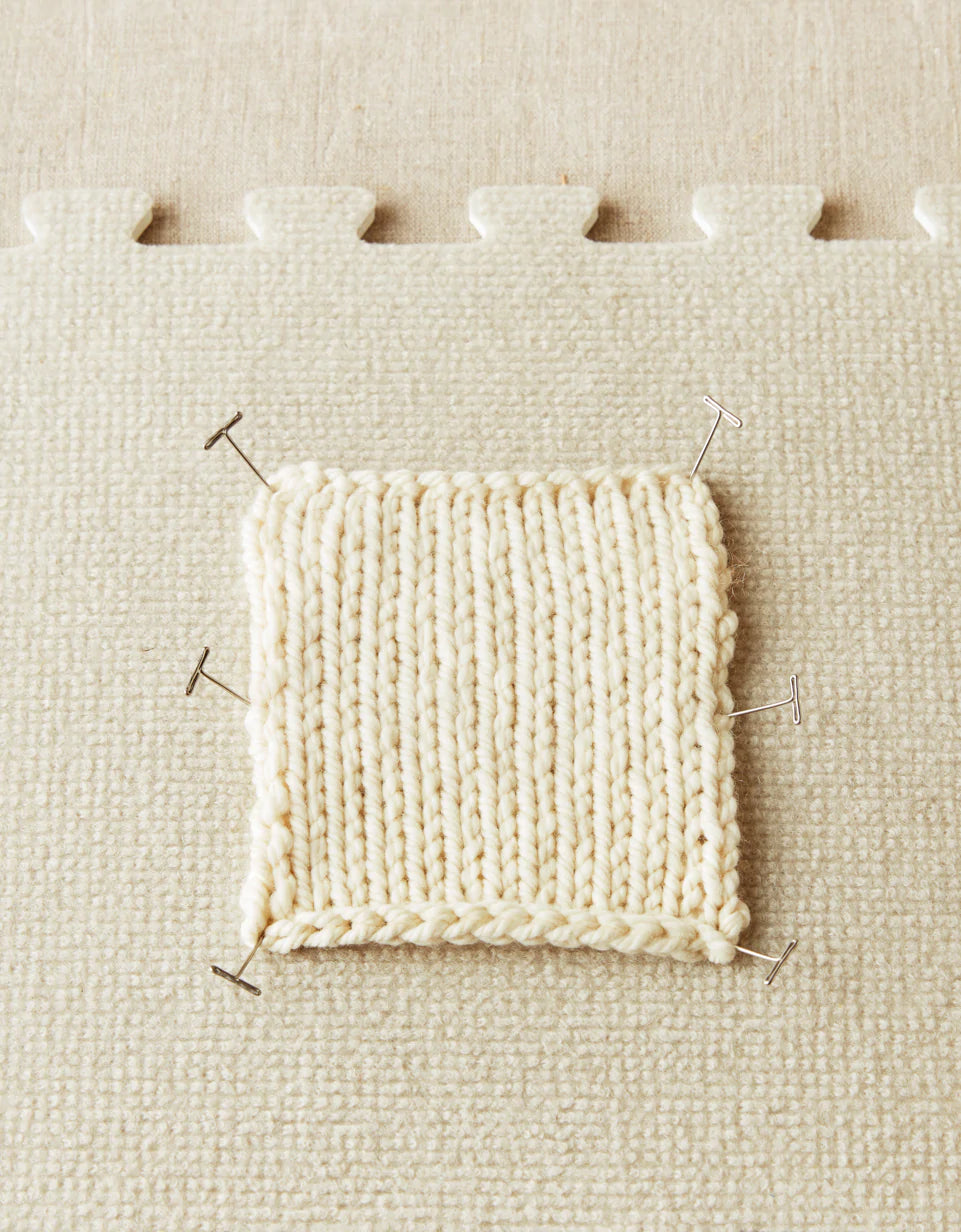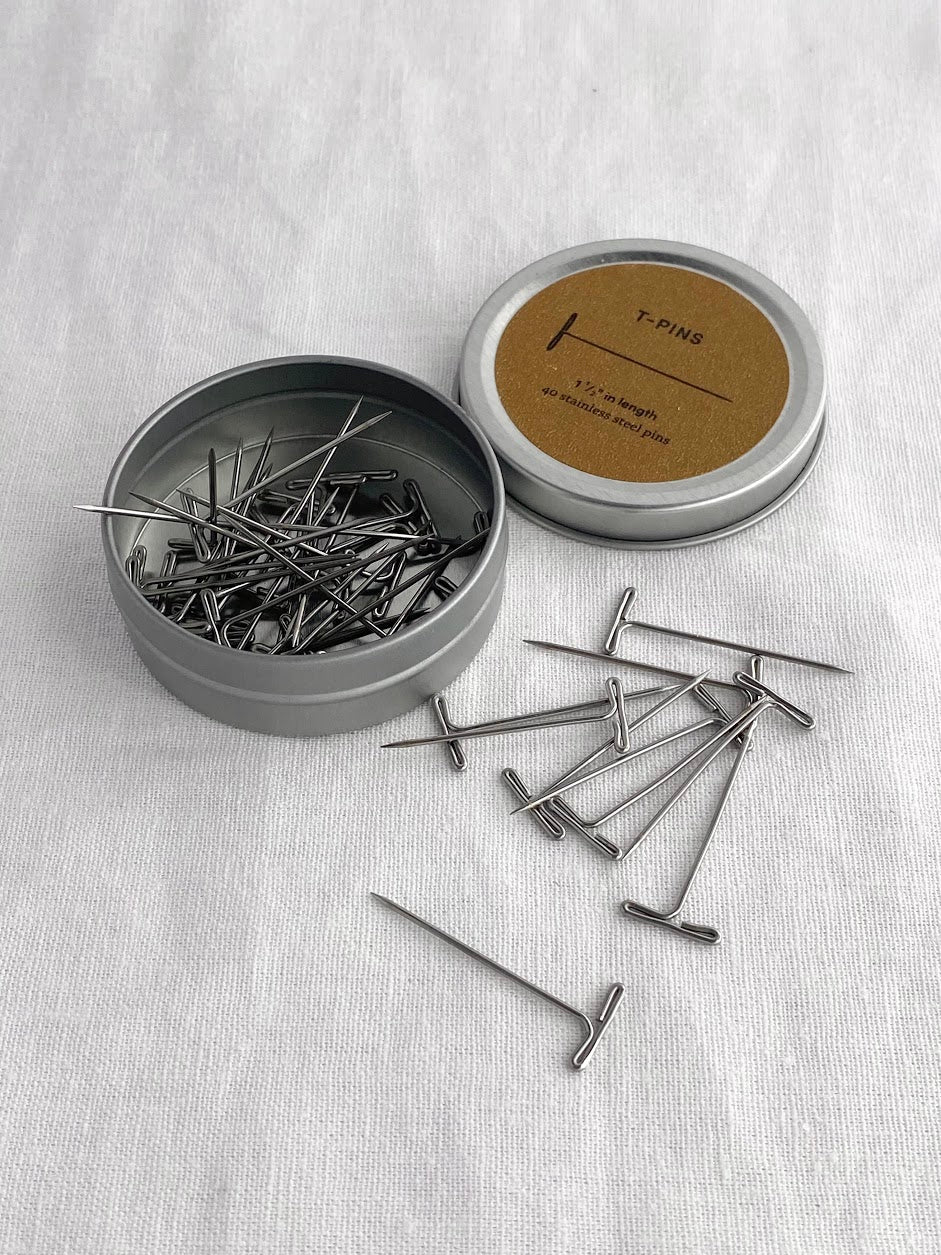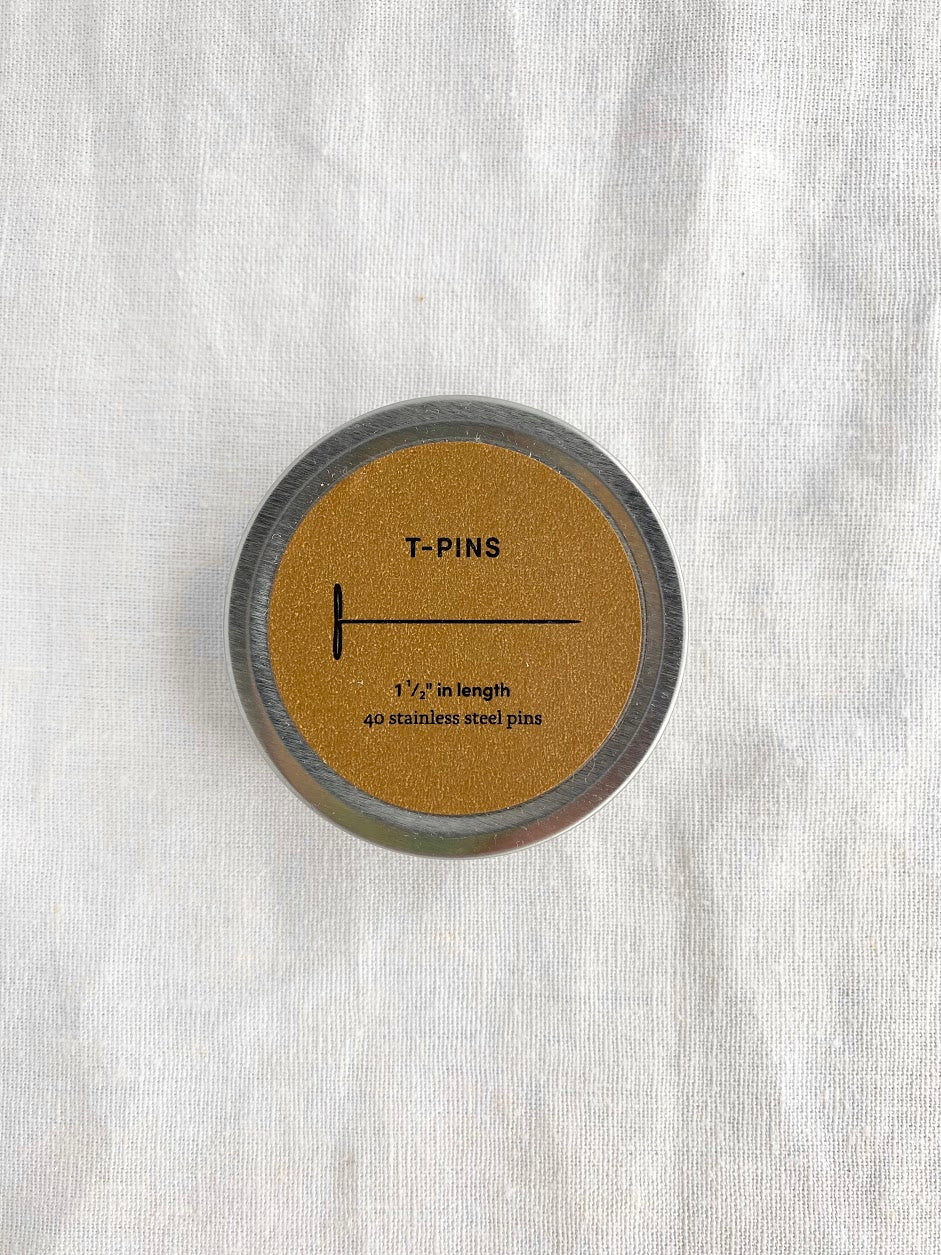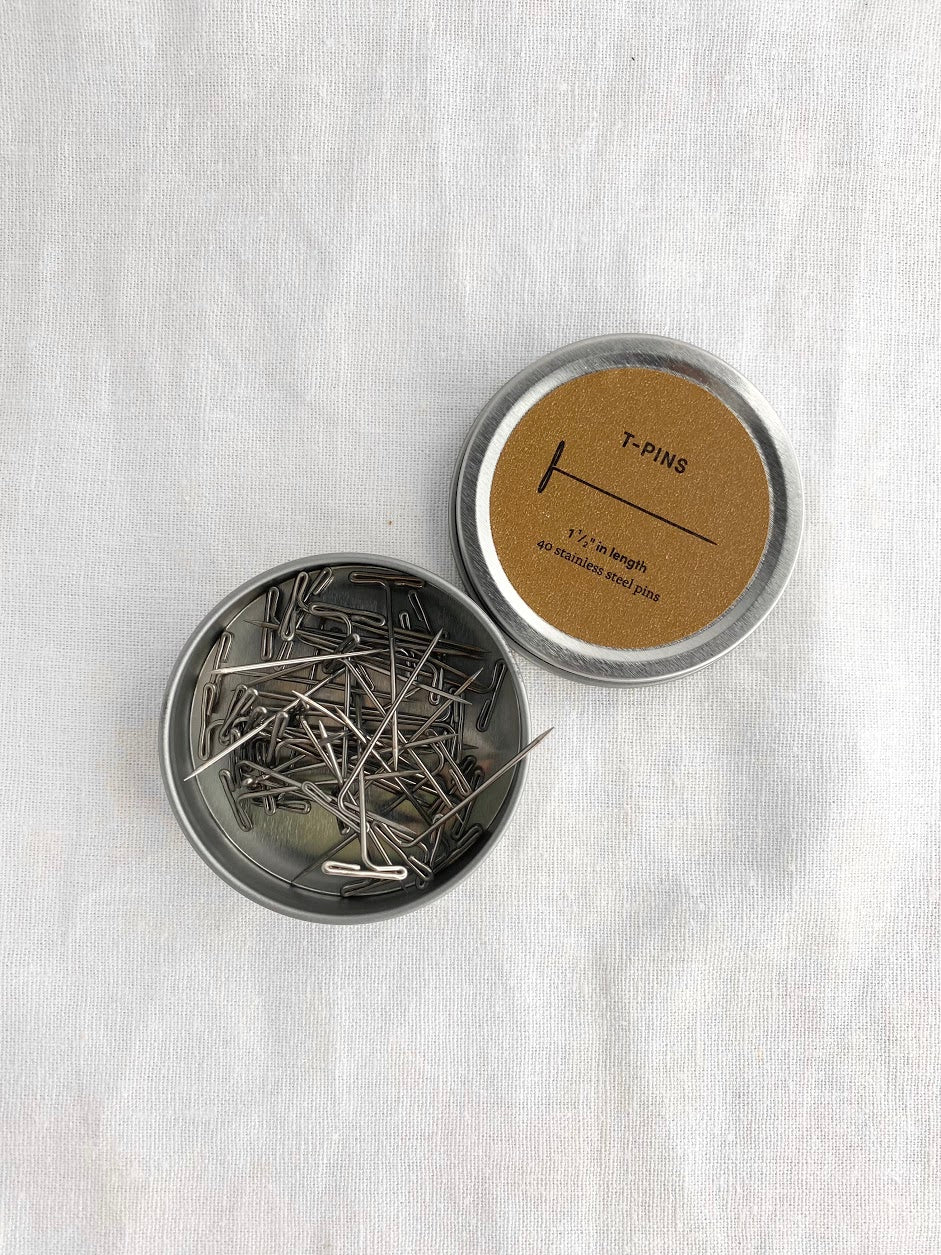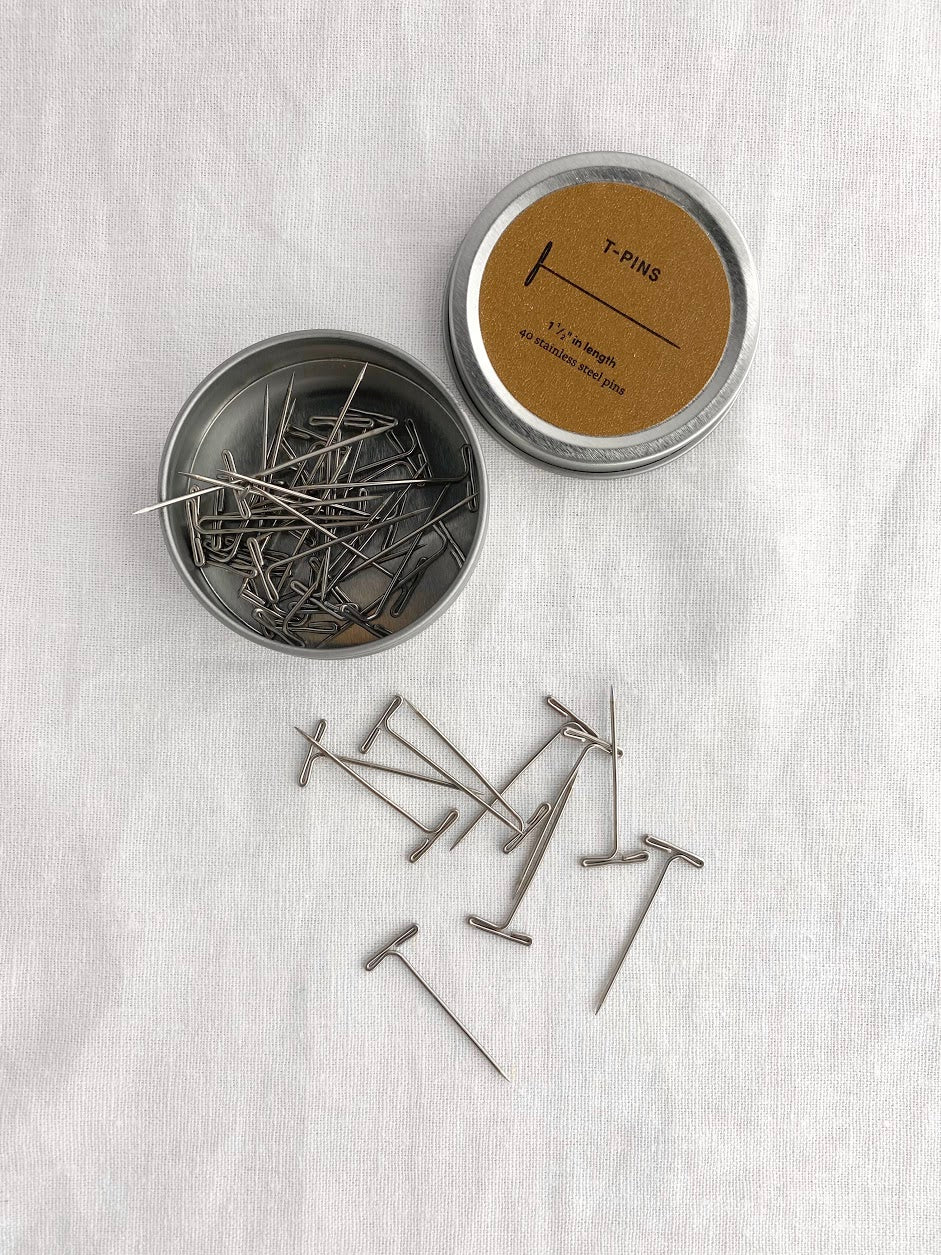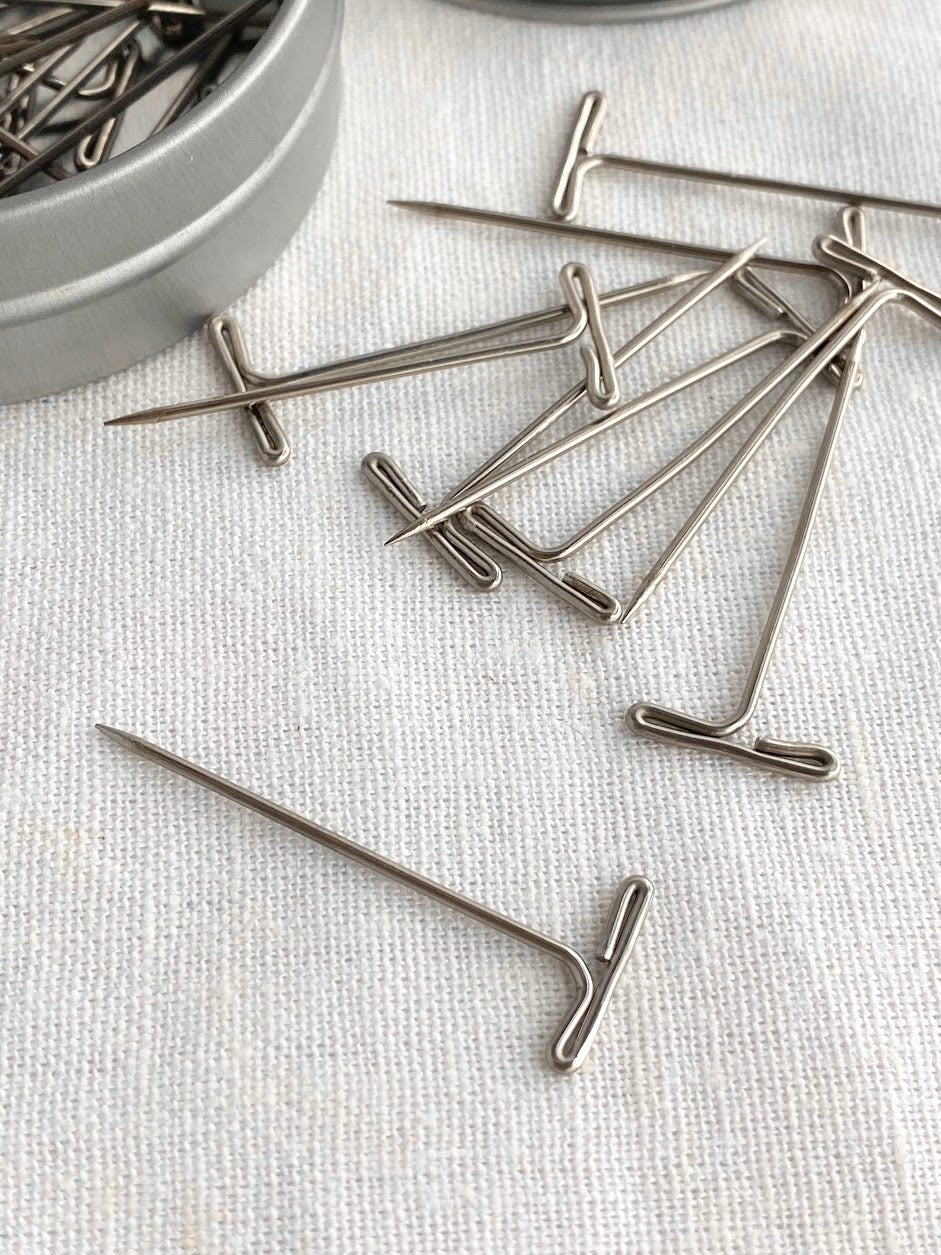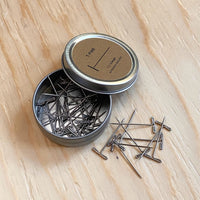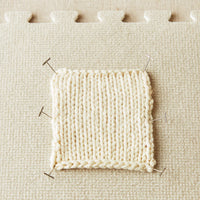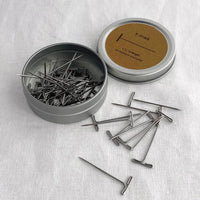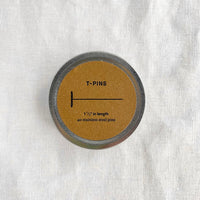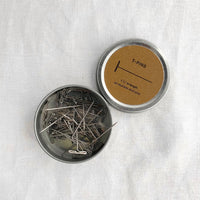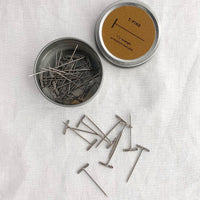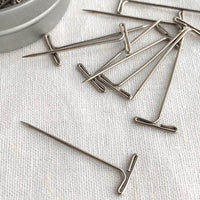 DESCRIPTION

DETAILS

HOW IT'S MADE

HOW TO USE
T-pins are another one of those essential tools for knitters and textile artists as a whole. They're great for blocking your knits or wovens, and the T shape holds everything nice and secure. 
This tin from Cocoknits comes with 40 stainless steel pins. Stainless steel is key - you don't want rust stains on your freshly made work! Plus, it means these will stick to your Maker's Keep!
MATERIAL: Stainless steel
AMOUNT: 40 pins total
SIZE: 4cm (1.5") length
Cocoknits products are made with high quality materials which are ethically sourced from the US, China, and Morocco. These pins are packaged in a reusable aluminum tin. Learn more about the brand's values here.
You can use T-pins to stretch knits and wovens into the dimensions you need after washing, or to hang your work on the wall without ripping or tearing holes in it. Make sure to push the pins in at an angle - this helps everything stay secure. These T-pins are great to use for blocking knits in conjunction with the Blocking Tiles and Gauge Cloth.