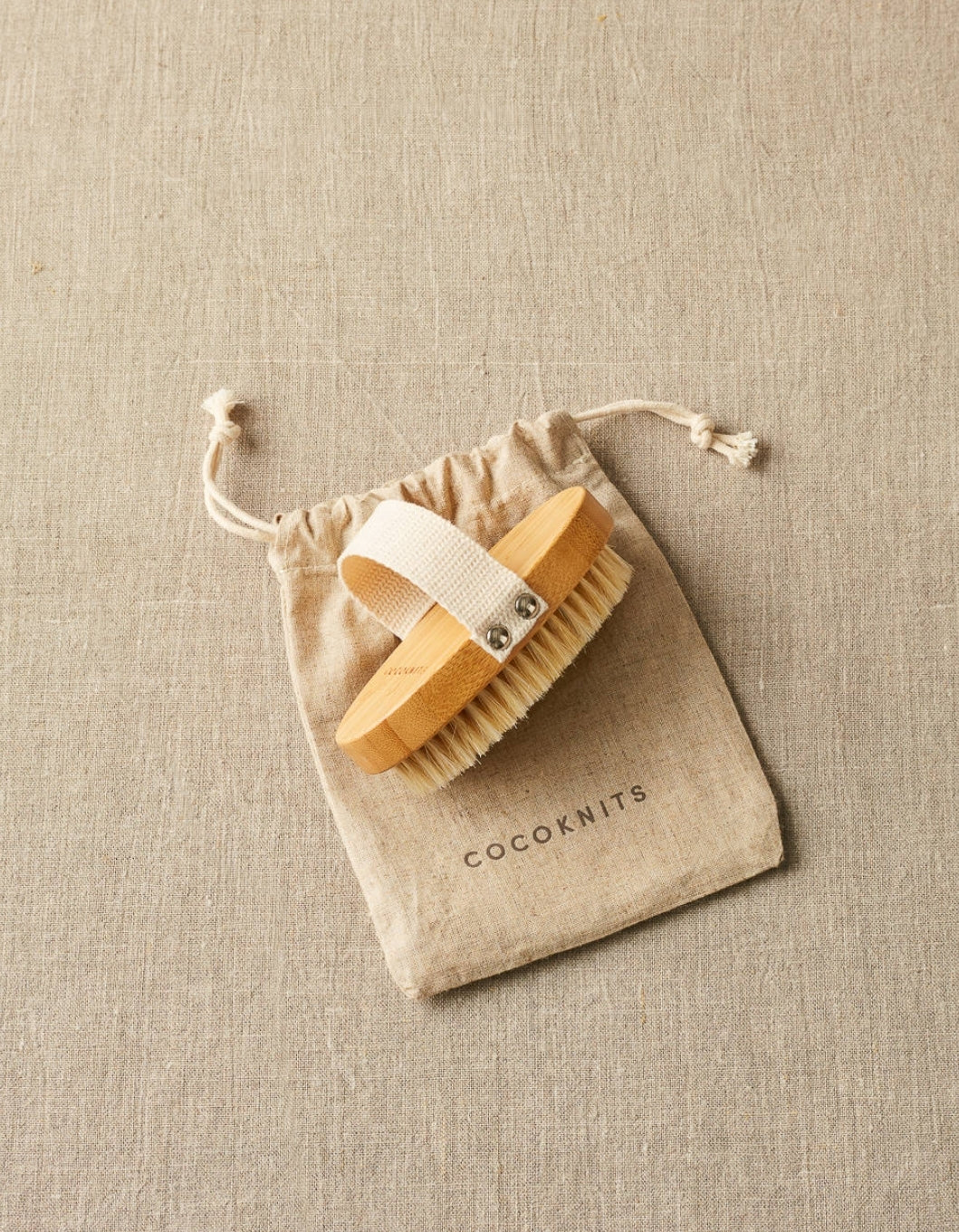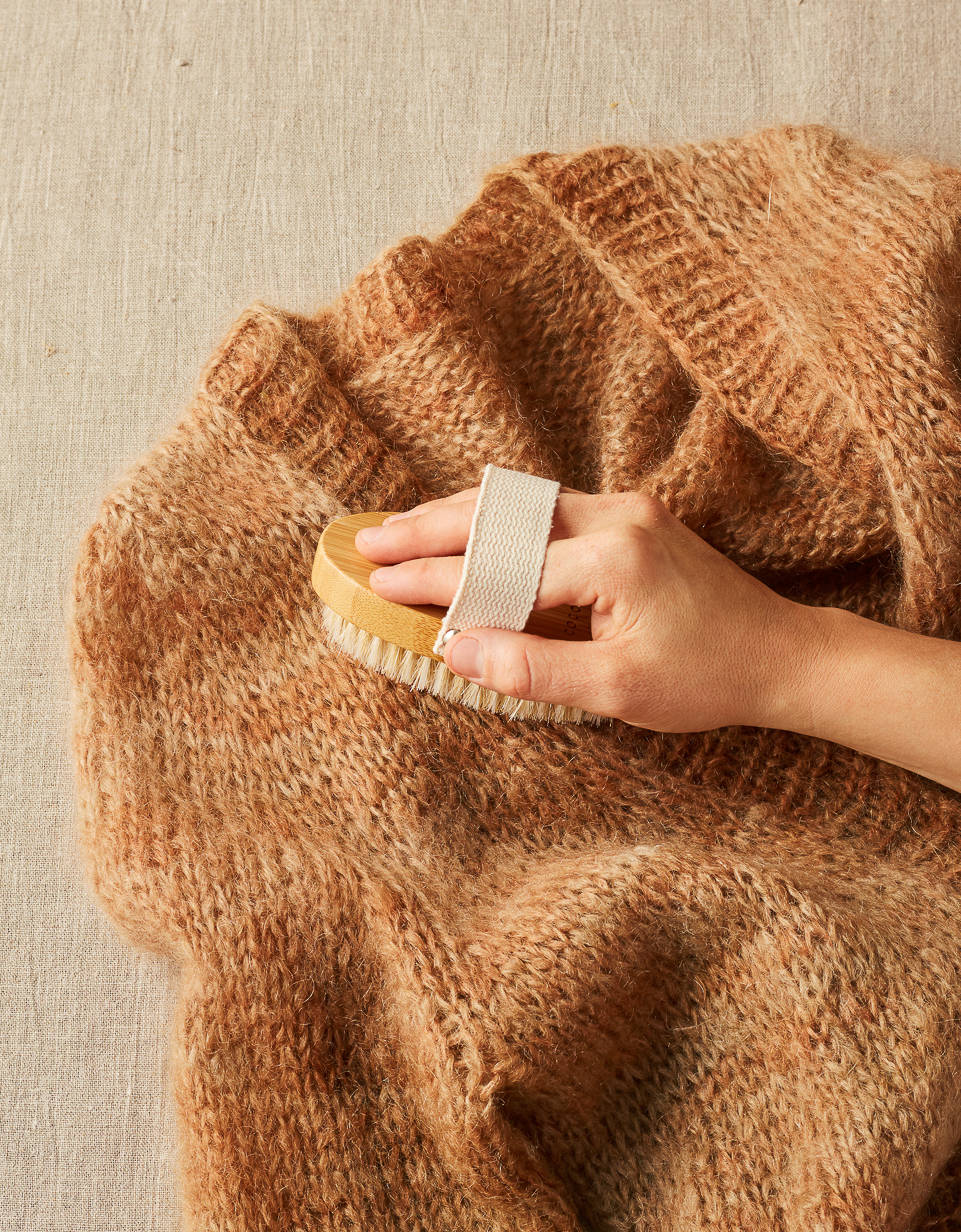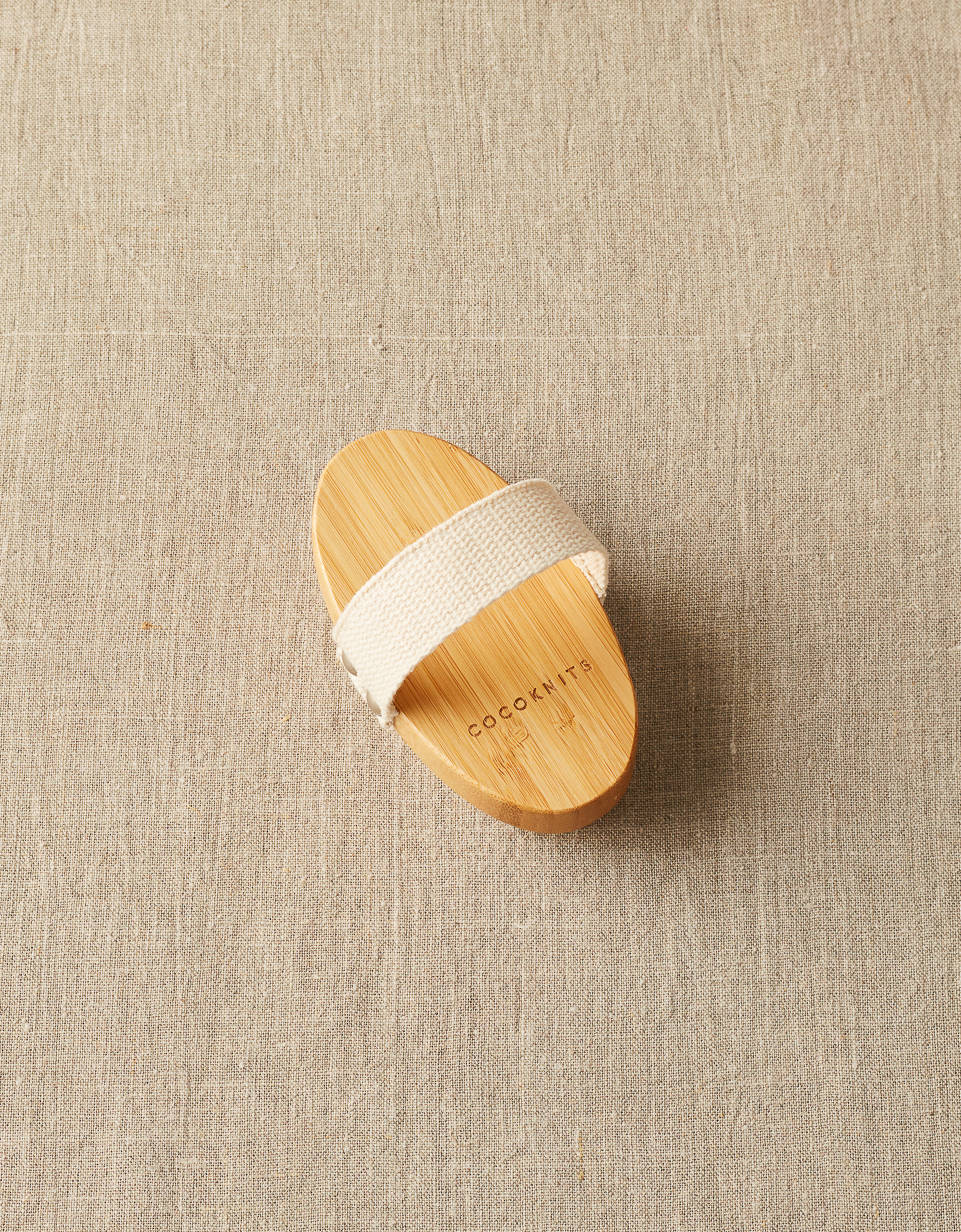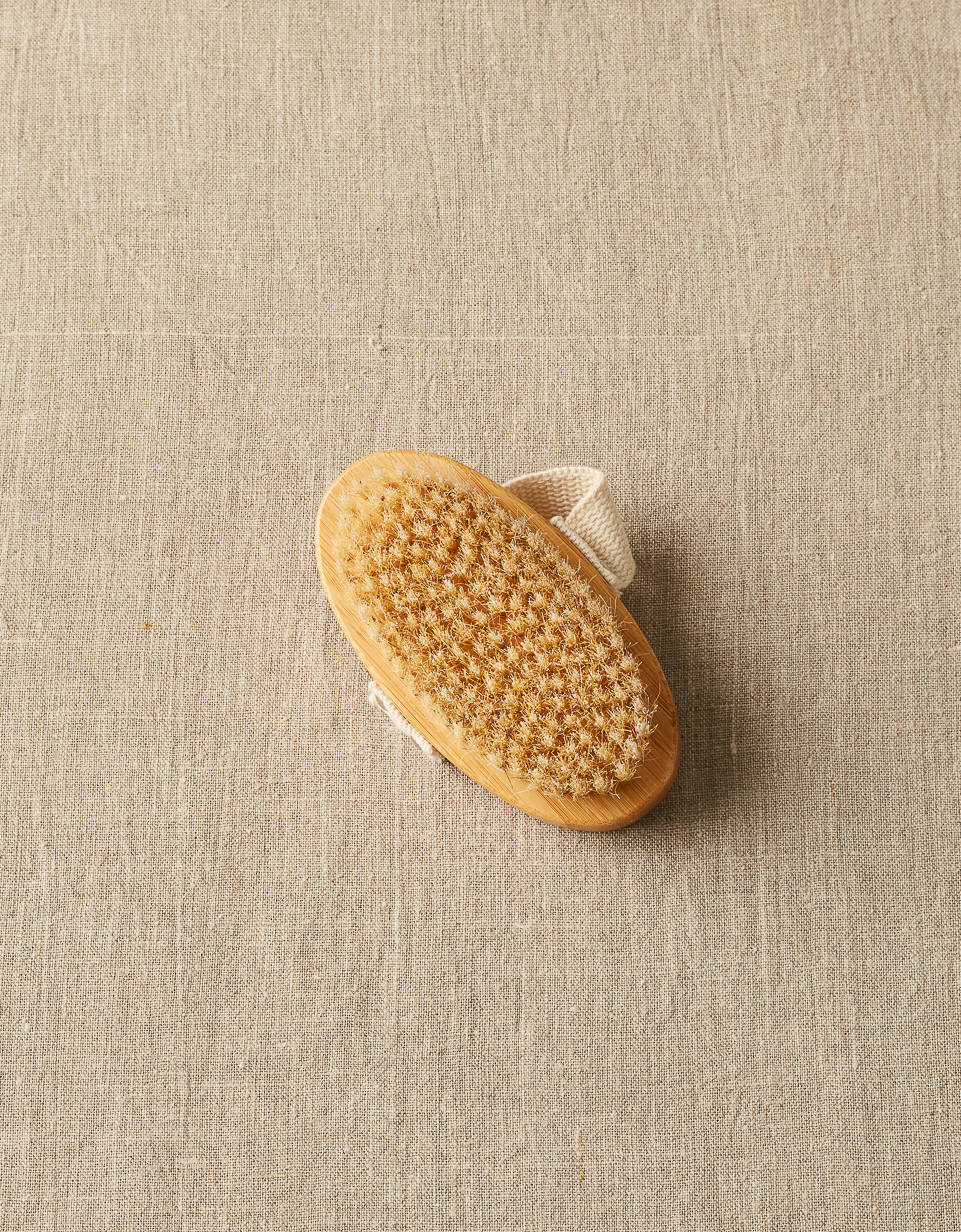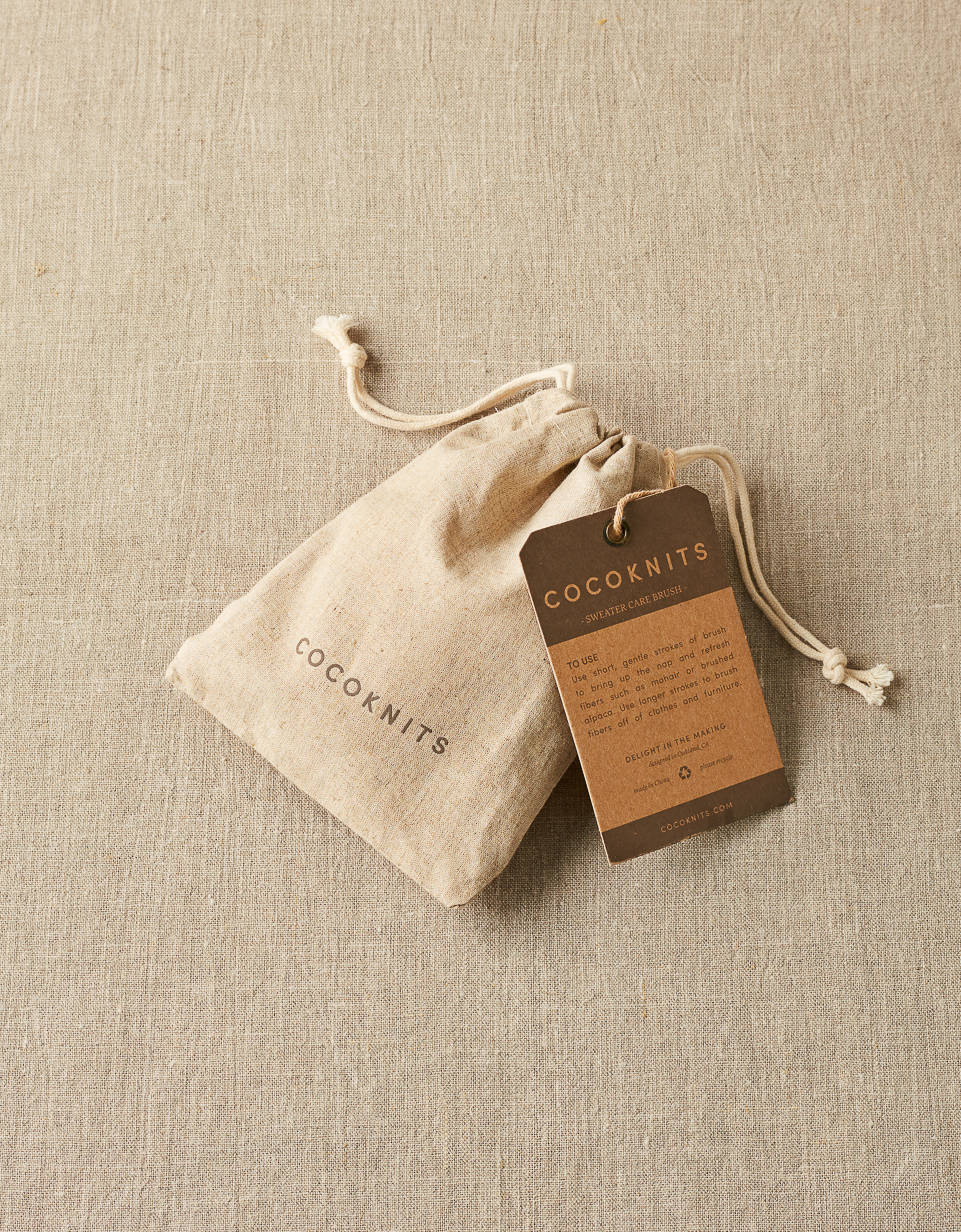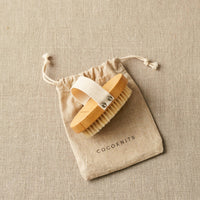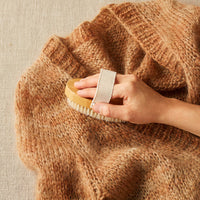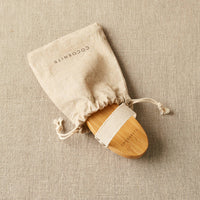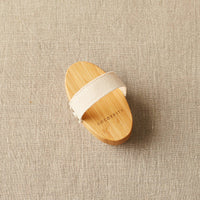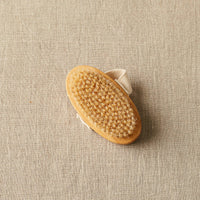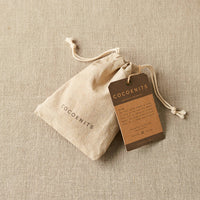 Sweater Care Brush | Cocoknits
DESCRIPTION

DETAILS

HOW IT'S MADE

HOW TO USE
If you knit your own clothing, you know that caring for that clothing is often just as important as making it in the first place.
This beautiful little boar bristle brush is a great tool for not only depilling knits or rejuvenating fluffy yarns, but also removing lint from your knits and clothing.
The boar bristles are super effective at removing lint and pills, and the smooth oval wooden shape fits comfortably in the hand.
MATERIAL: Boar bristles, Bamboo, Cotton twill tape
DIMENSIONS: 12.75cm (5") x 6.5cm (2.5") x 3cm (1.25")
INCLUDES: one brush and one reusable linen drawstring bag
Cocoknits products are made with high quality materials which are ethically sourced from the US, China, and Morocco. Cocoknits packages their products in recyclable, biodegradable kraft paper, or reusable items like this linen pouch. Learn more about the brand's values here.
You can use this brush to depill knits, fluff up knits that were made with a mohair or brushed yarn, and to remove lint from your handknit items. You can also use it to remove lint from your non-knit clothing. 
Psst...this also works great for cleaning cat or dog beds of all that fluff and fur!