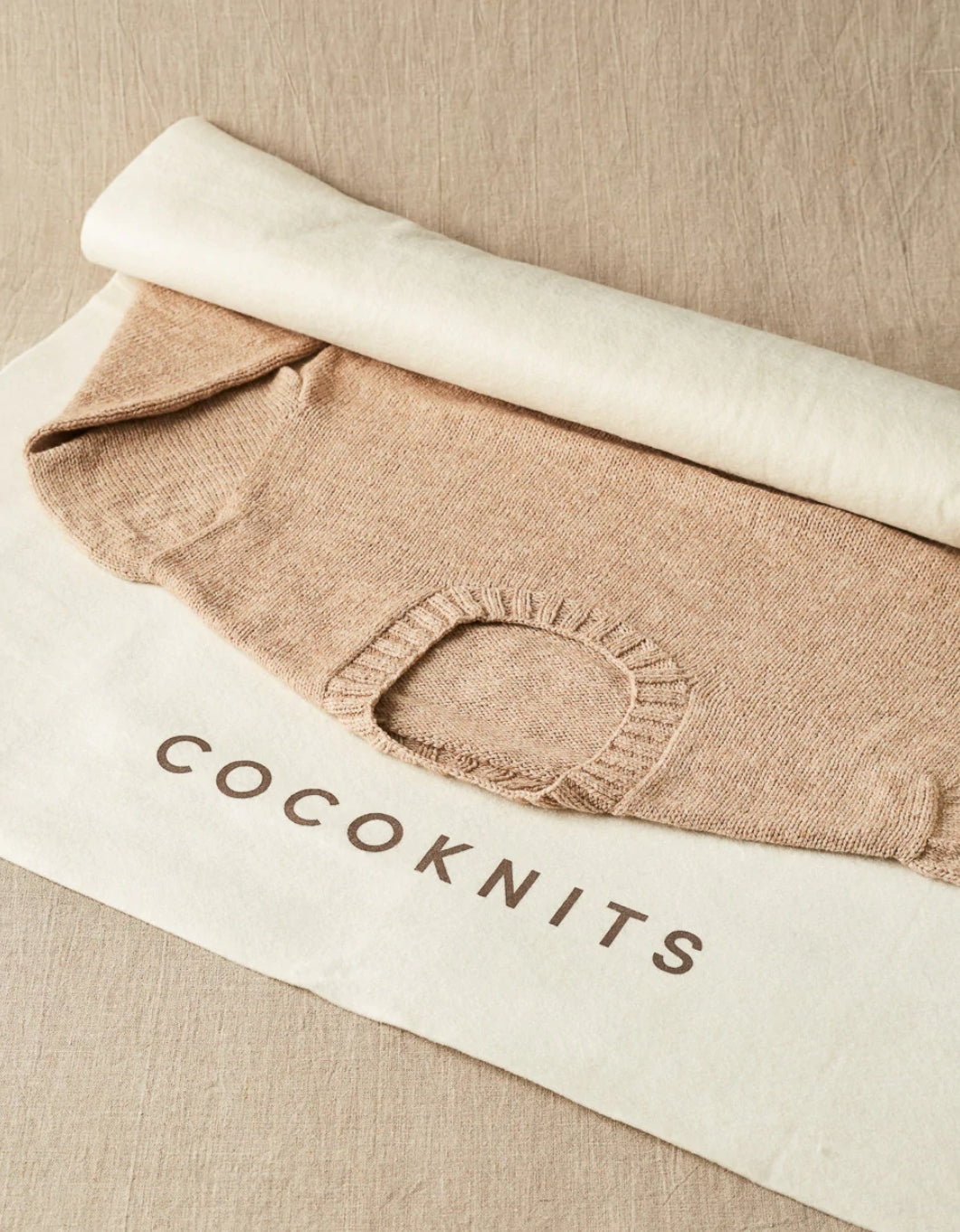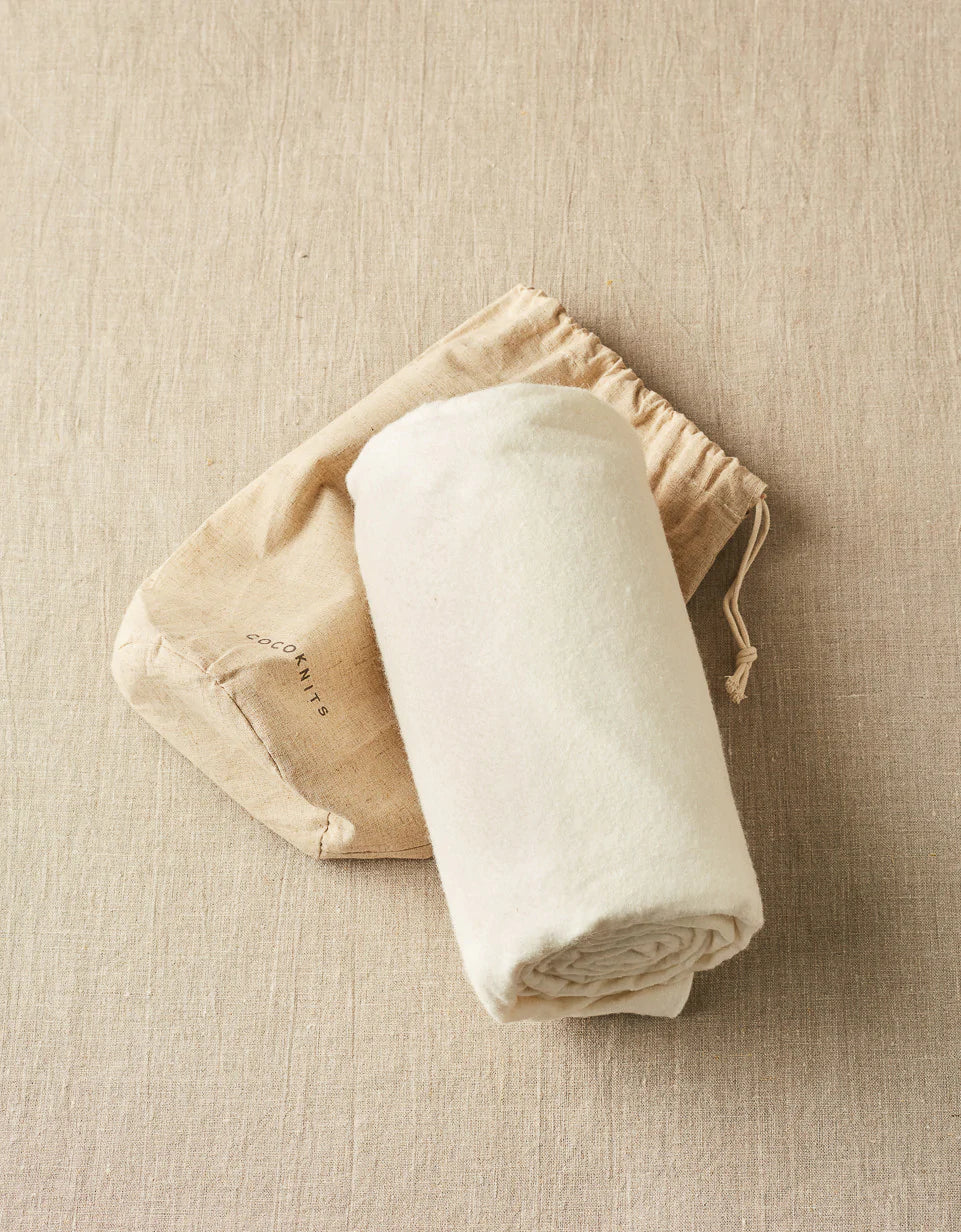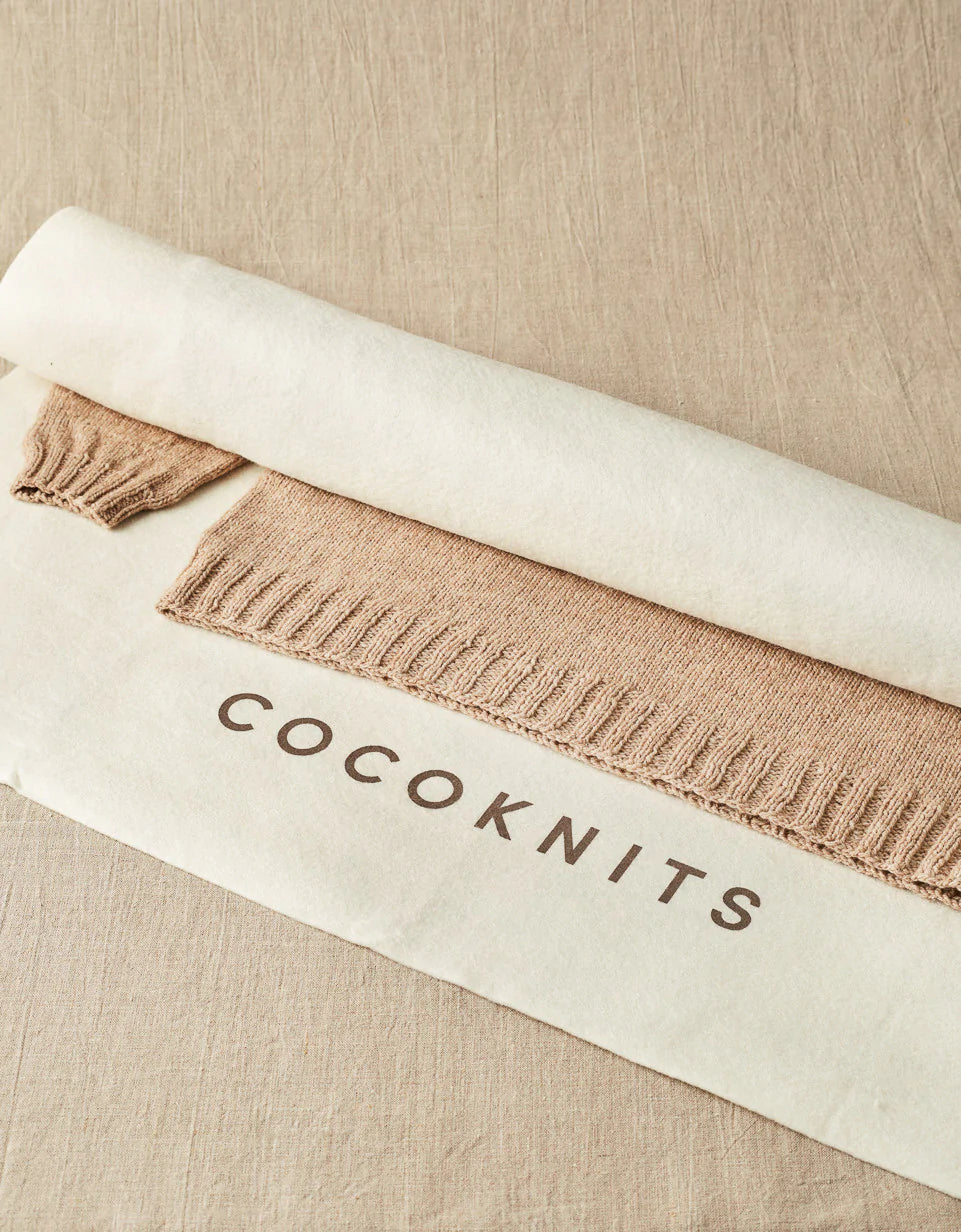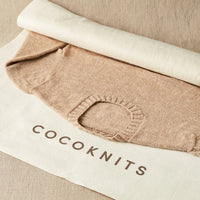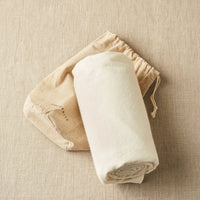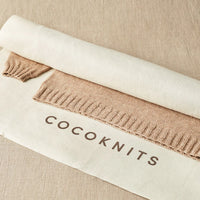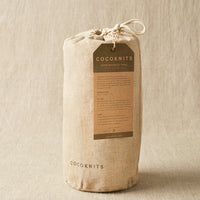 Super-Absorbent Towel | Cocoknits
DESCRIPTION

DETAILS

HOW IT'S MADE

HOW TO USE
This towel is a great thing to have if you find yourself blocking and washing alot of knits. It's much more absorbent than a regular bath towel, and will really squeeze and absorb all that excess water in your knit so that it will dry faster. 
It also comes with a linen drawstring bag for easy storage!
MATERIAL: 85% cotton / 10% PET polyester / 5% PE
DIMENSIONS: 60cm (63") x 100cm (39")
INCLUDES: one towel and one reusable linen drawstring bag
Cocoknits products are made with high quality materials which are ethically sourced from the US, China, and Morocco. Cocoknits packages their products in recyclable, biodegradable kraft paper, or reusable items like this linen pouch. Learn more about the brand's values here.
Once you've handwashed and squeezed some excess water out of your knit, lay the towel out flat and lay your wet knit on top of the towel. Slowly start rolling the towel with the knit inside, pressing down on the roll as you go to make sure you're really squeezing every last bit of water out. Once you've rolled the towel all the way, unroll it and lay your knit out on your Blocking Tiles to fully finish drying.