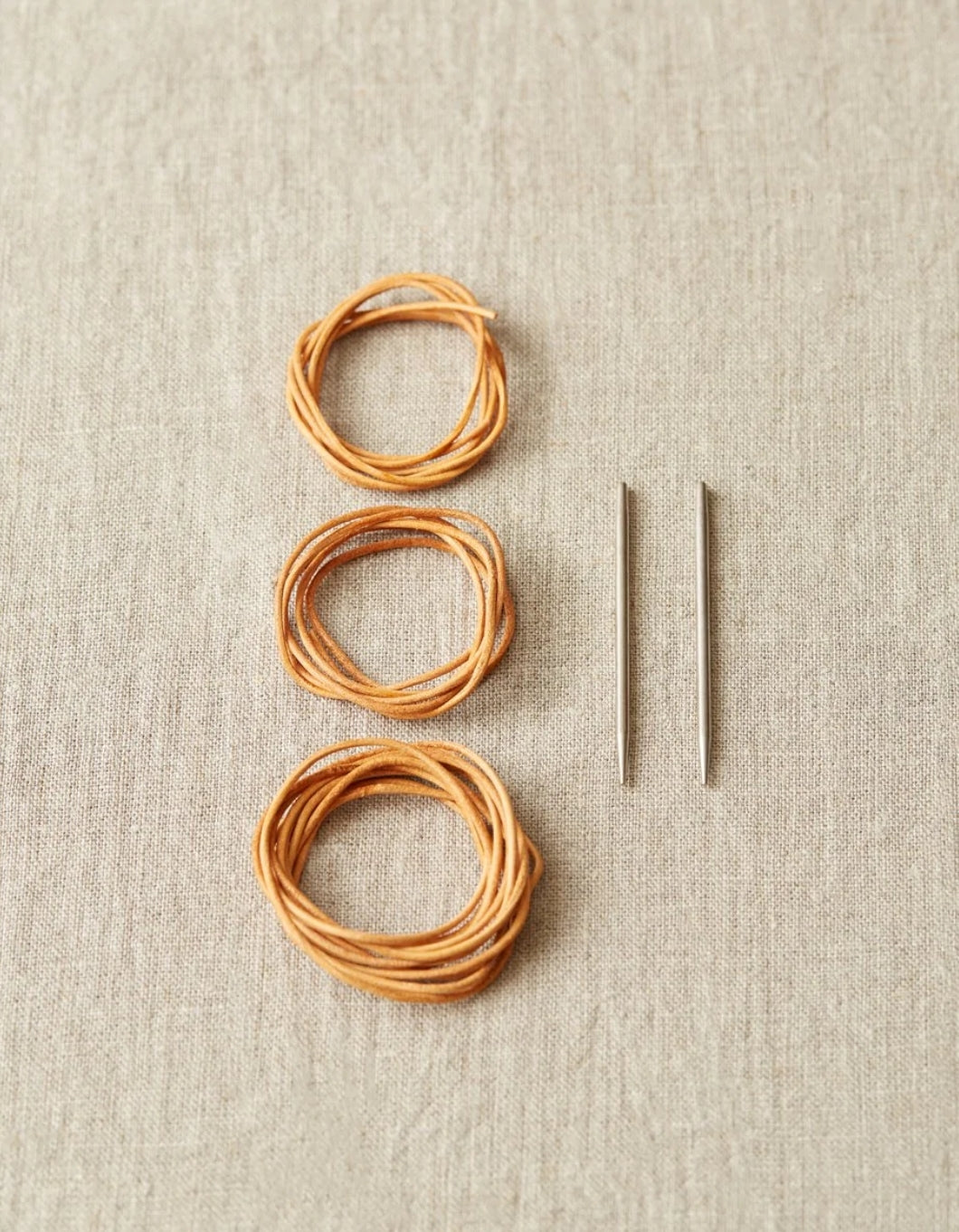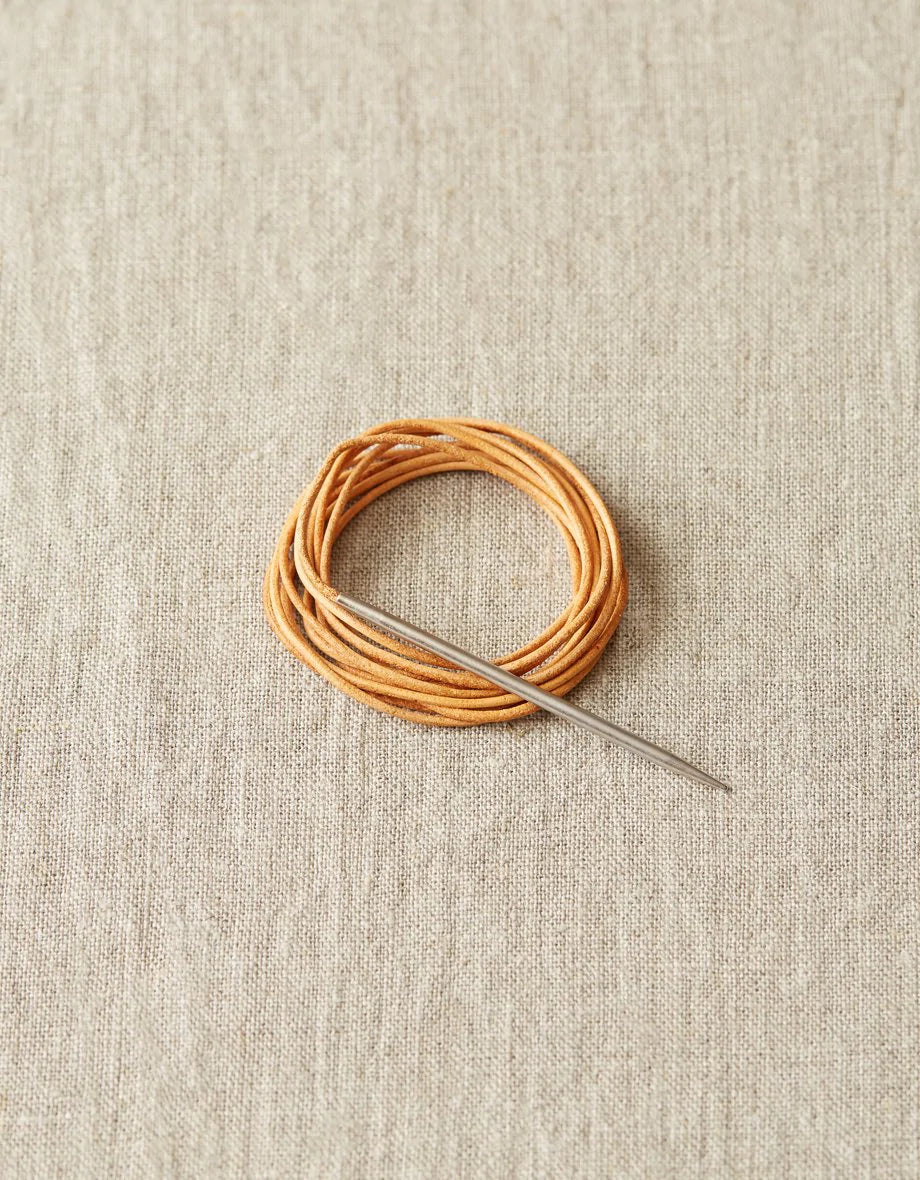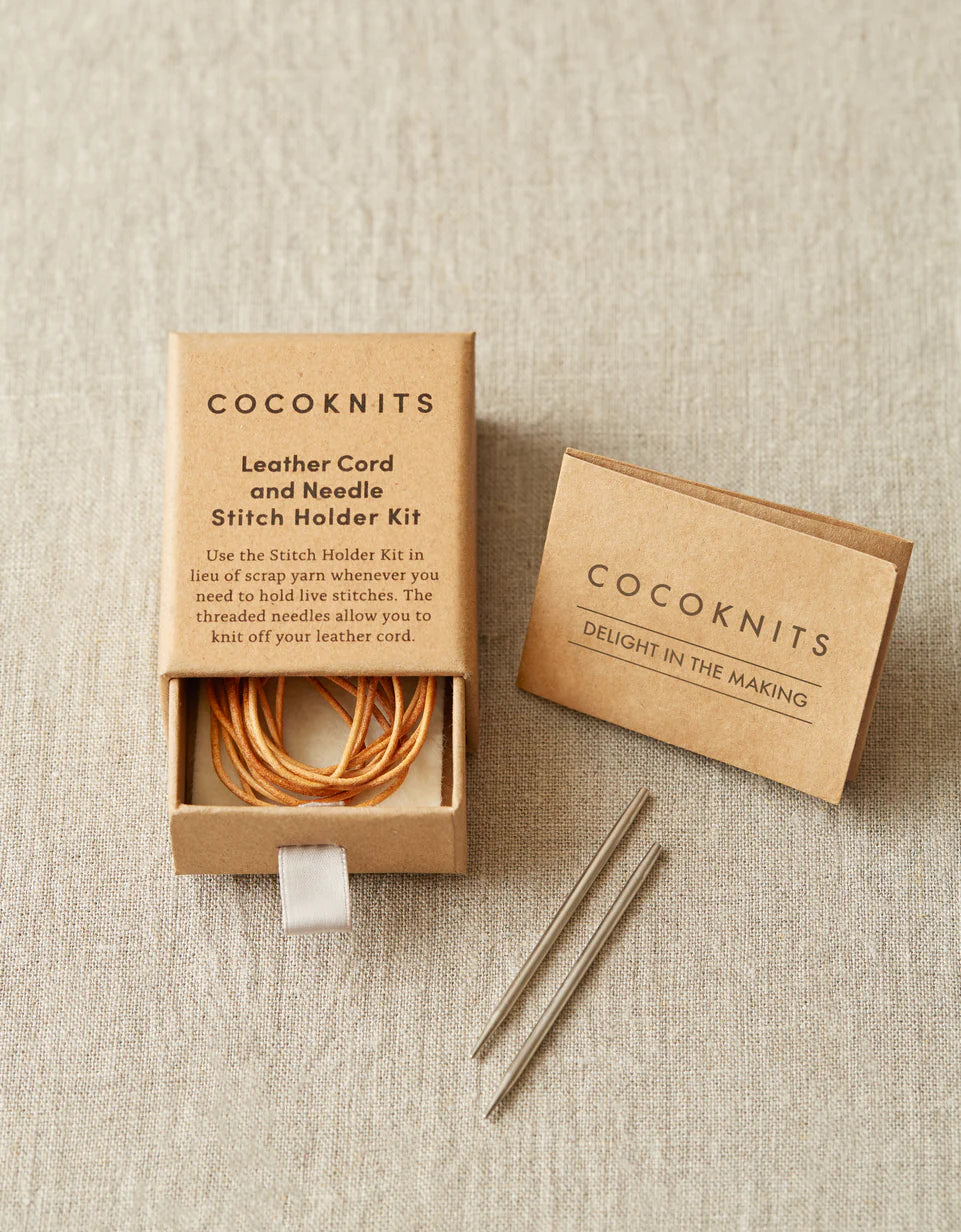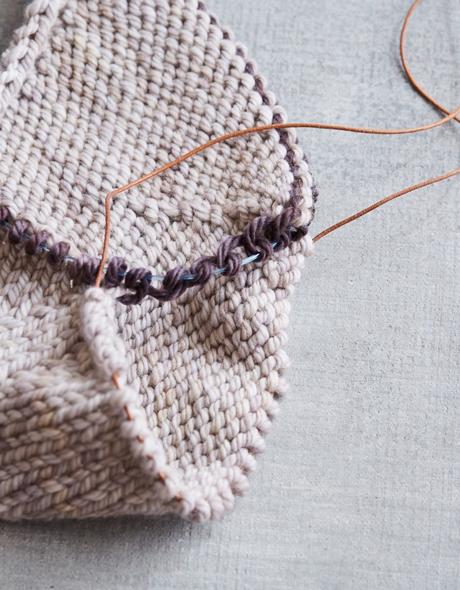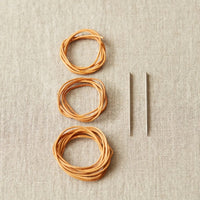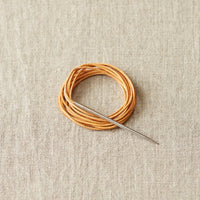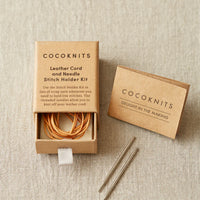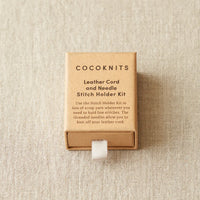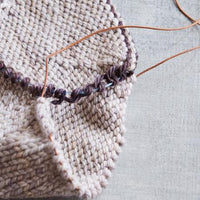 Stitch Holder Kit | Cocoknits
DESCRIPTION

DETAILS

HOW IT'S MADE

HOW TO USE
This stitch holder kit comes with three lengths of leather cord, and two open-ended tapestry needles. Putting stitches on hold comes in handy when you're wanting to try on a sweater halfway, or when you need to leave live stitches in the middle of a project and go back to them later (like sleeve stitches).
Leather cord has nice flexibility to it but is also sturdy enough to hold your stitches tidily, so that it's easy to pick them back up later on.
MATERIAL: Vegetable tanned leather, Nickel-plated steel
INCLUDES: One long cord (150cm/59"), two short cords (75cm/29.5"), two 7cm/3" steel open-ended needles
Cocoknits products are made with high quality materials which are ethically sourced from the US, China, and Morocco. Cocoknits also packages most of their products in recyclable, biodegradable kraft paper. Learn more about the brand's values here.
When you're ready to put stitches on hold, take one of the open-ended needles and one of the lengths of leather cord. Hold the very end of the leather cord in one hand, while twisting the needle onto it with the other hand. Once the needle is securely on the cord, you can thread your stitches from your knitting needles, onto the stitch holder cord. Once your stitches are on hold, pull the needle off the leather cord, and tie a simple knot with the two ends of the leather cord to keep everything nice and secure. 
Then, to take the stitch holder out and start knitting again, simply put the stitches back onto your knitting needles, untie the knot in the leather cord, and pull the cord out of your stitches.