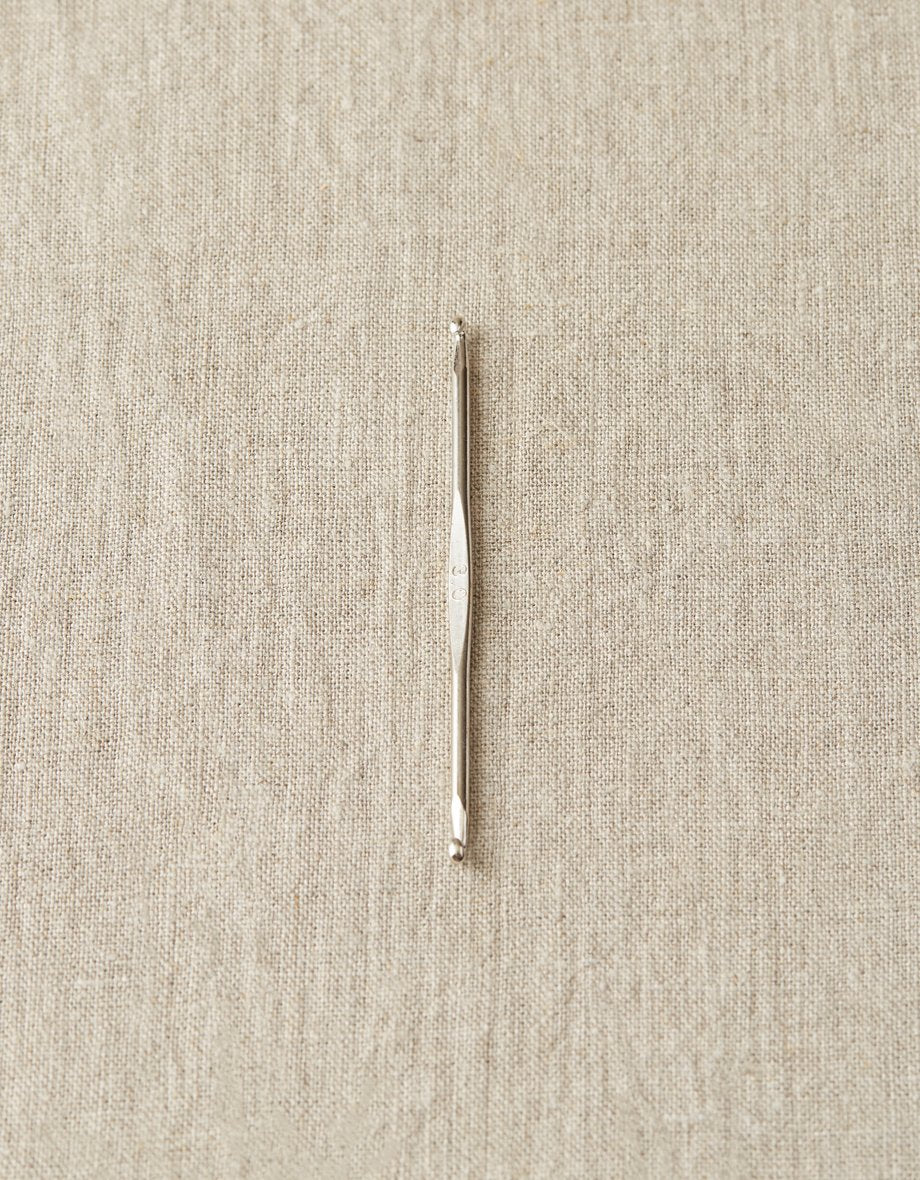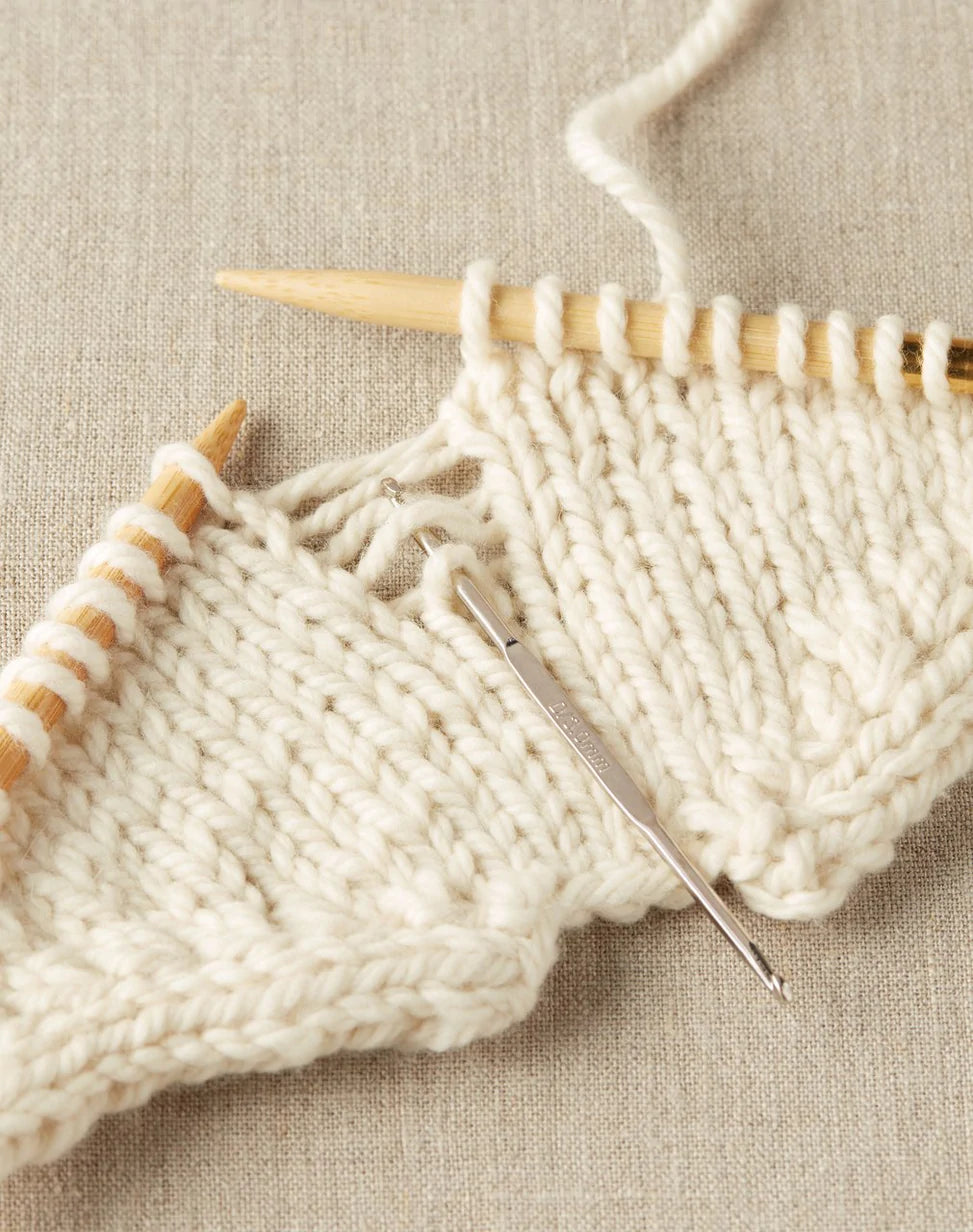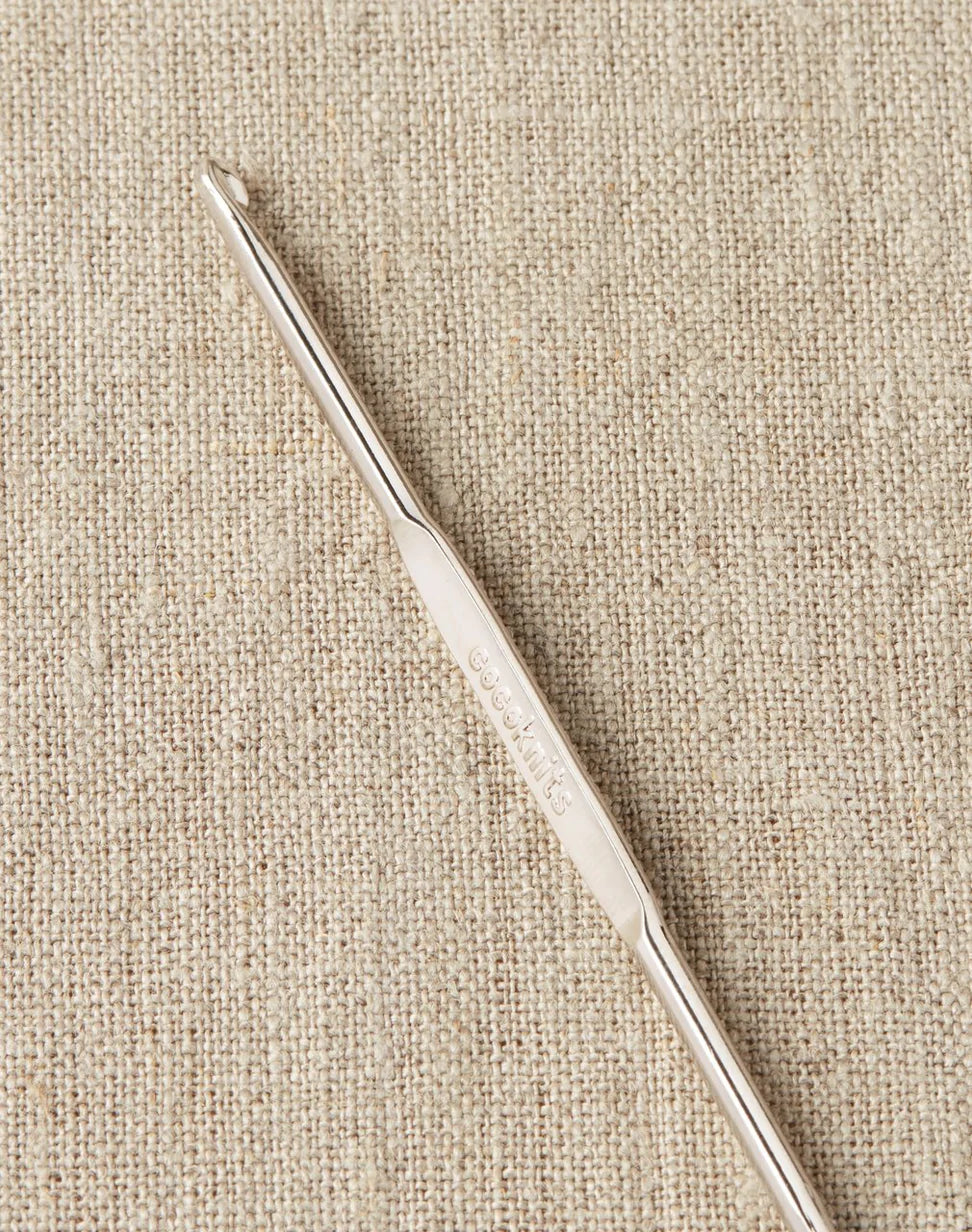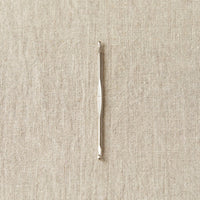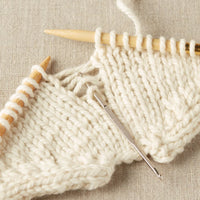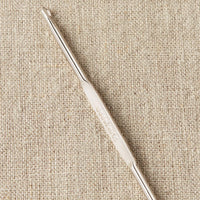 DESCRIPTION

DETAILS

HOW IT'S MADE

HOW TO USE
Have you ever been knitting along and realize you accidentally made a purl stitch instead of a knit stitch nine rows down? This double-ended crochet hook is so handy to have in times like those! Whether you need to fix dropped stitches, redo a line of stitches, weave in ends, or just make a knit repair in general - this little tool is super convenient. Pop it in your project bag, or stick it to your Maker's Keep for easy access. 

MATERIAL: Nickel-plated steel
DIMENSIONS: 10cm (4") long
SIZE: 3mm (US D)
Cocoknits products are made with high quality materials which are ethically sourced from the US, China, and Morocco. Cocoknits also packages most of their products in recyclable, biodegradable kraft paper. Learn more about the brand's values here.
This little guy can fit into any sized project bag or pencil case, plus it will stick to any magnetic wristband or pincushion. You can use this tool to undo a vertical line of stitches, and then redo them in the corrected pattern. It's also handy for weaving in ends or making repairs to old knits.