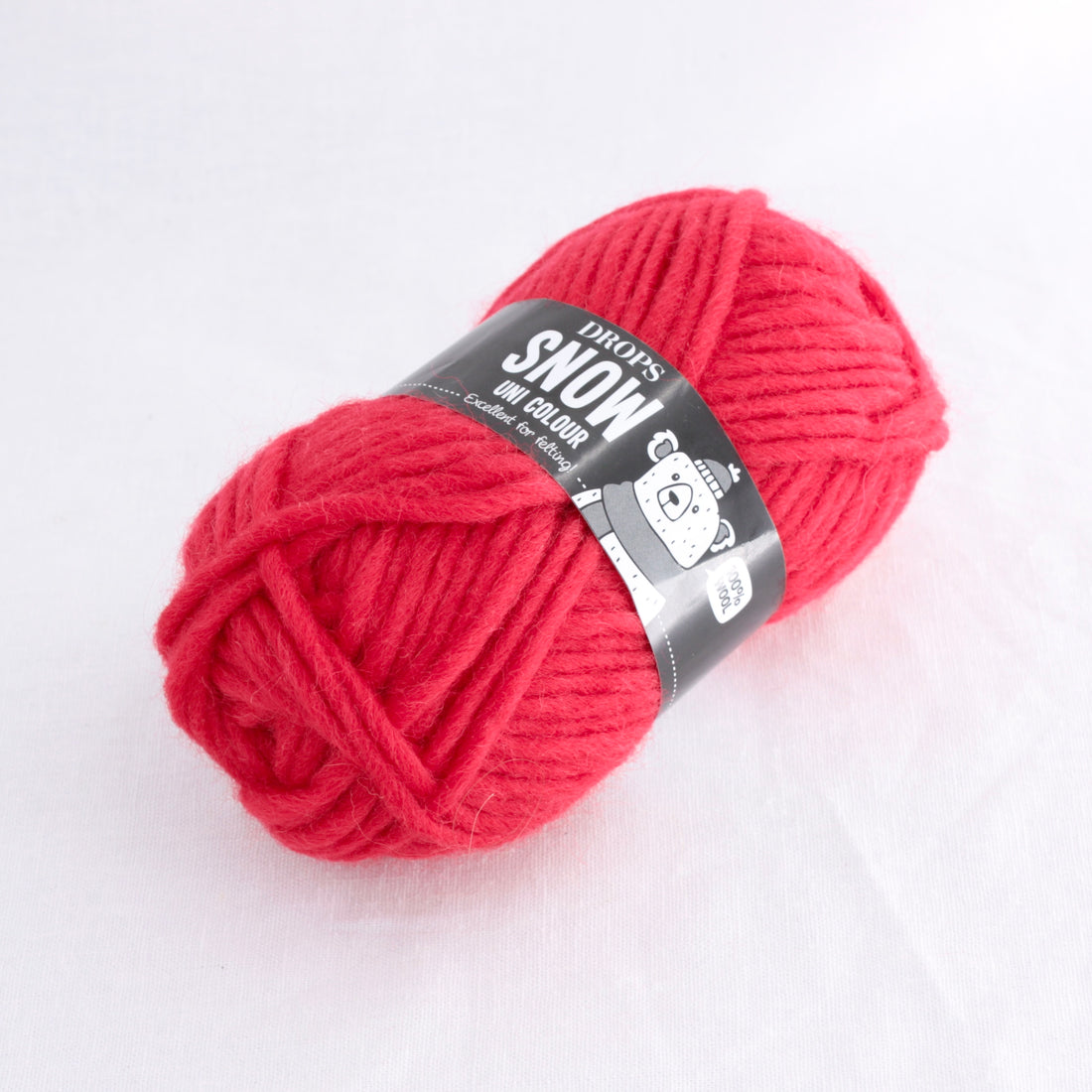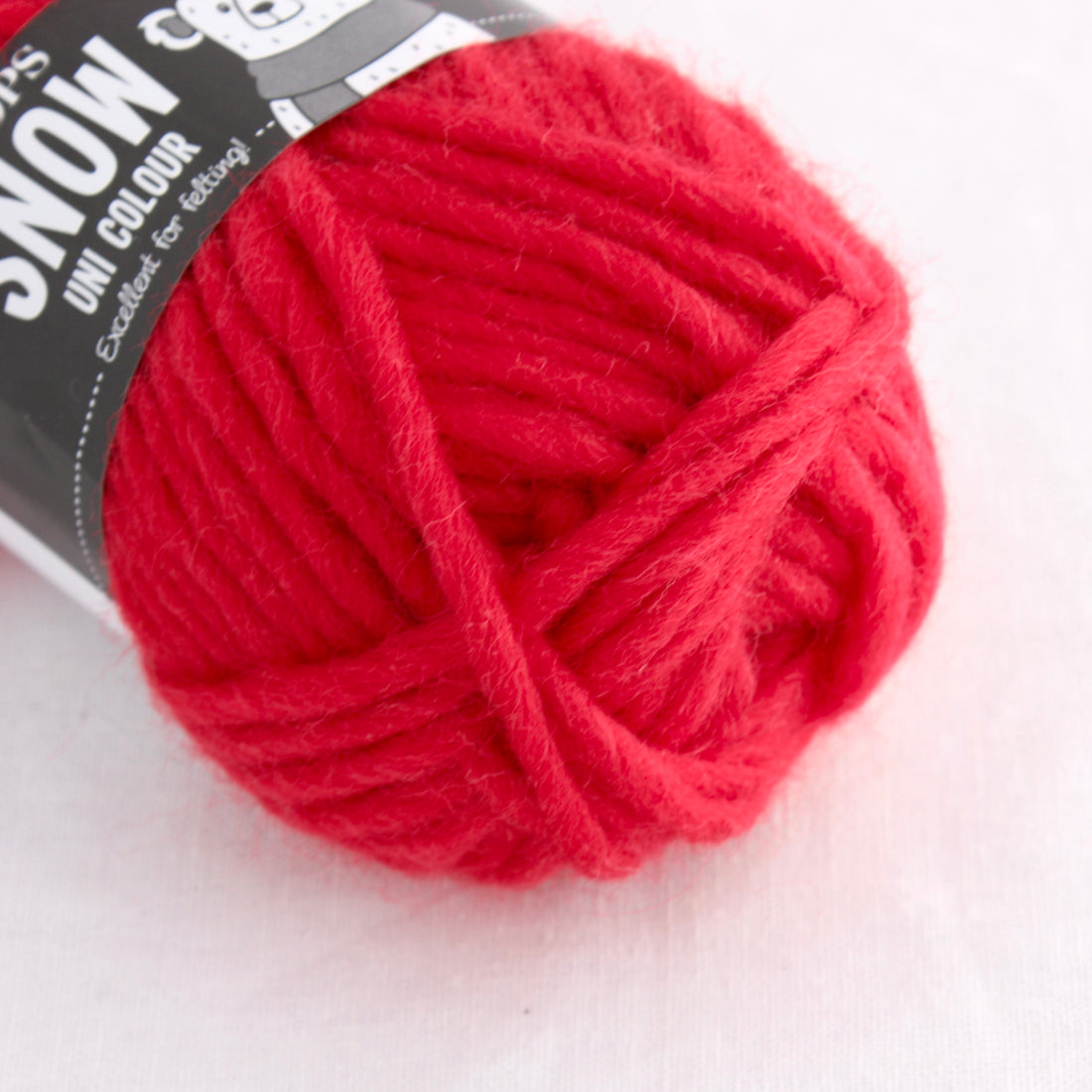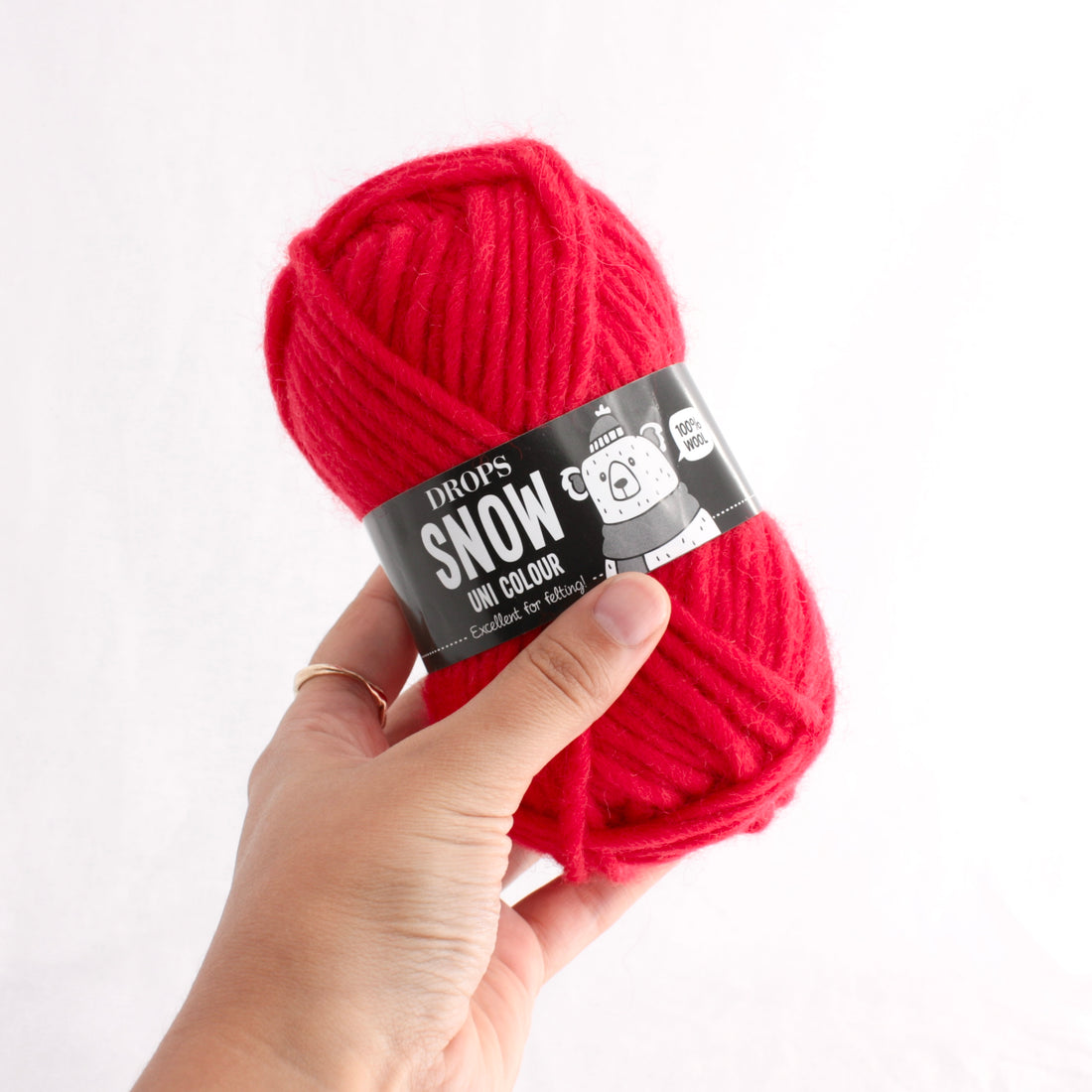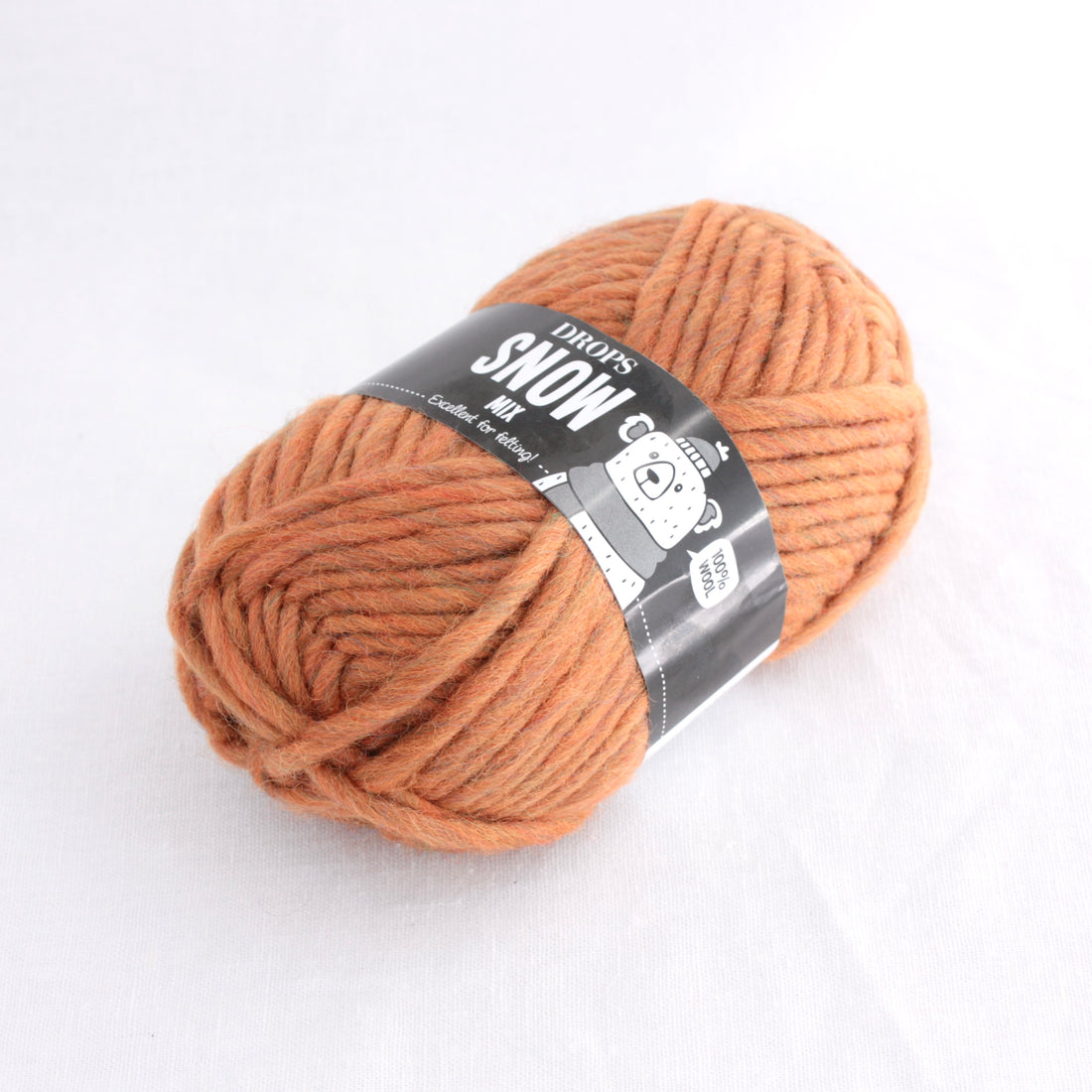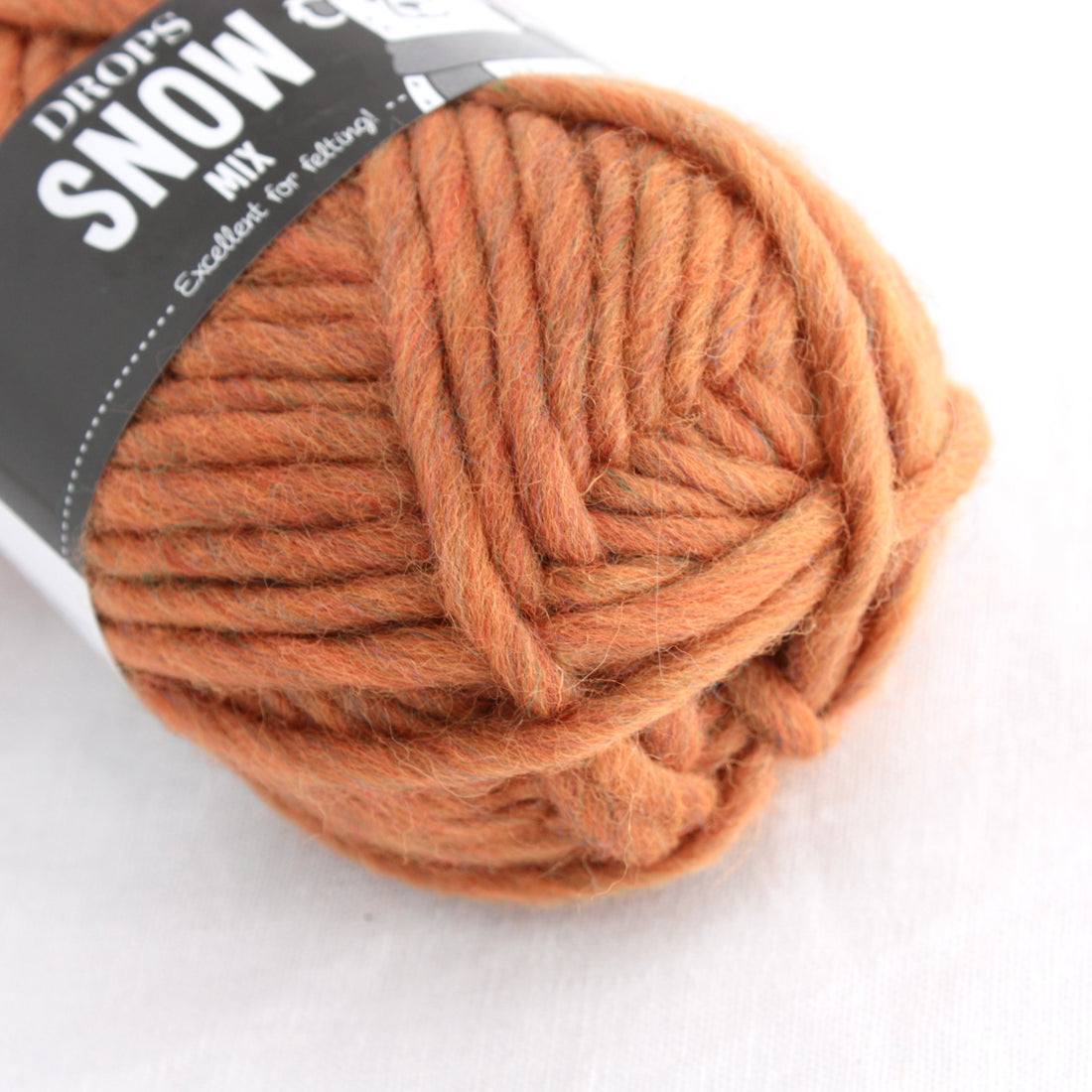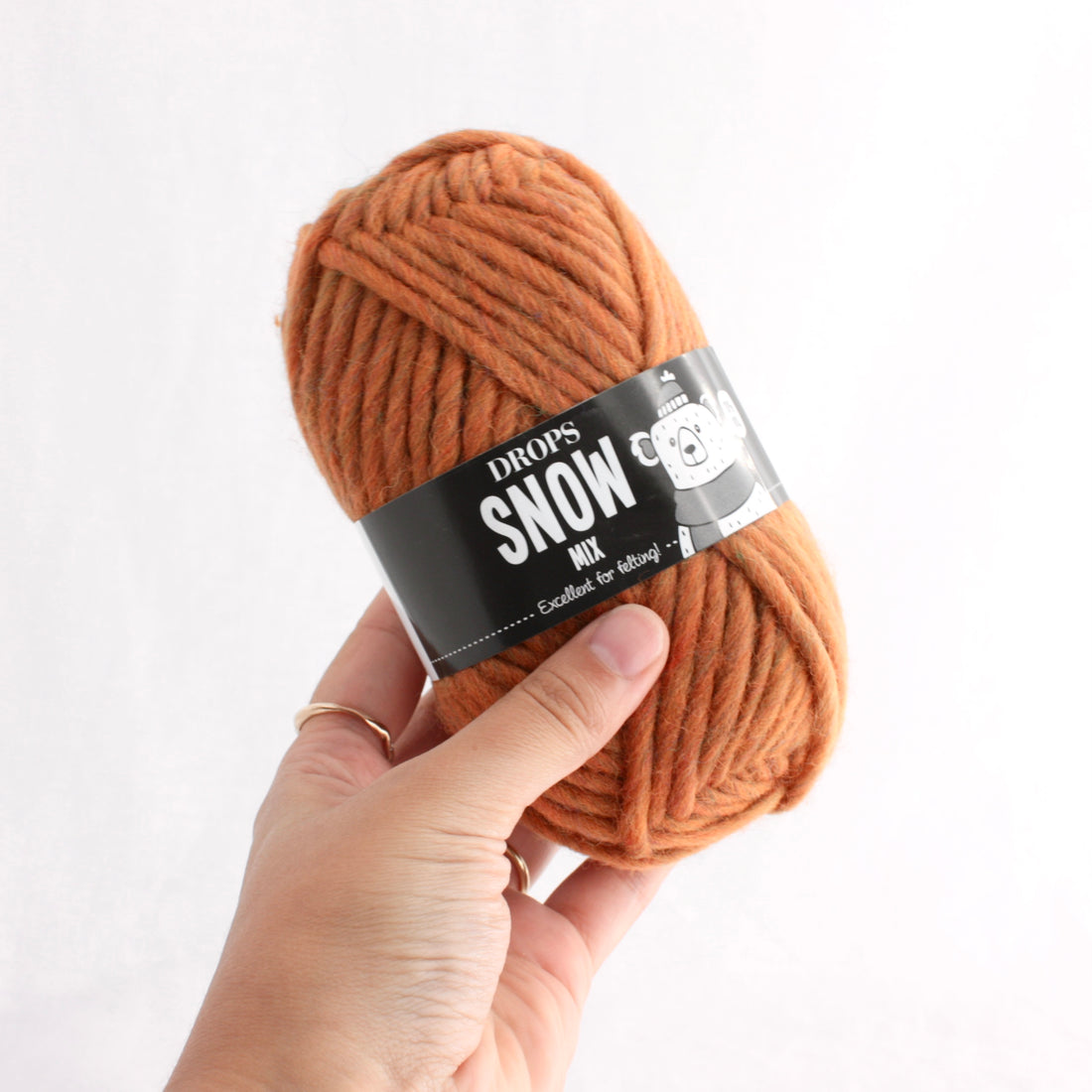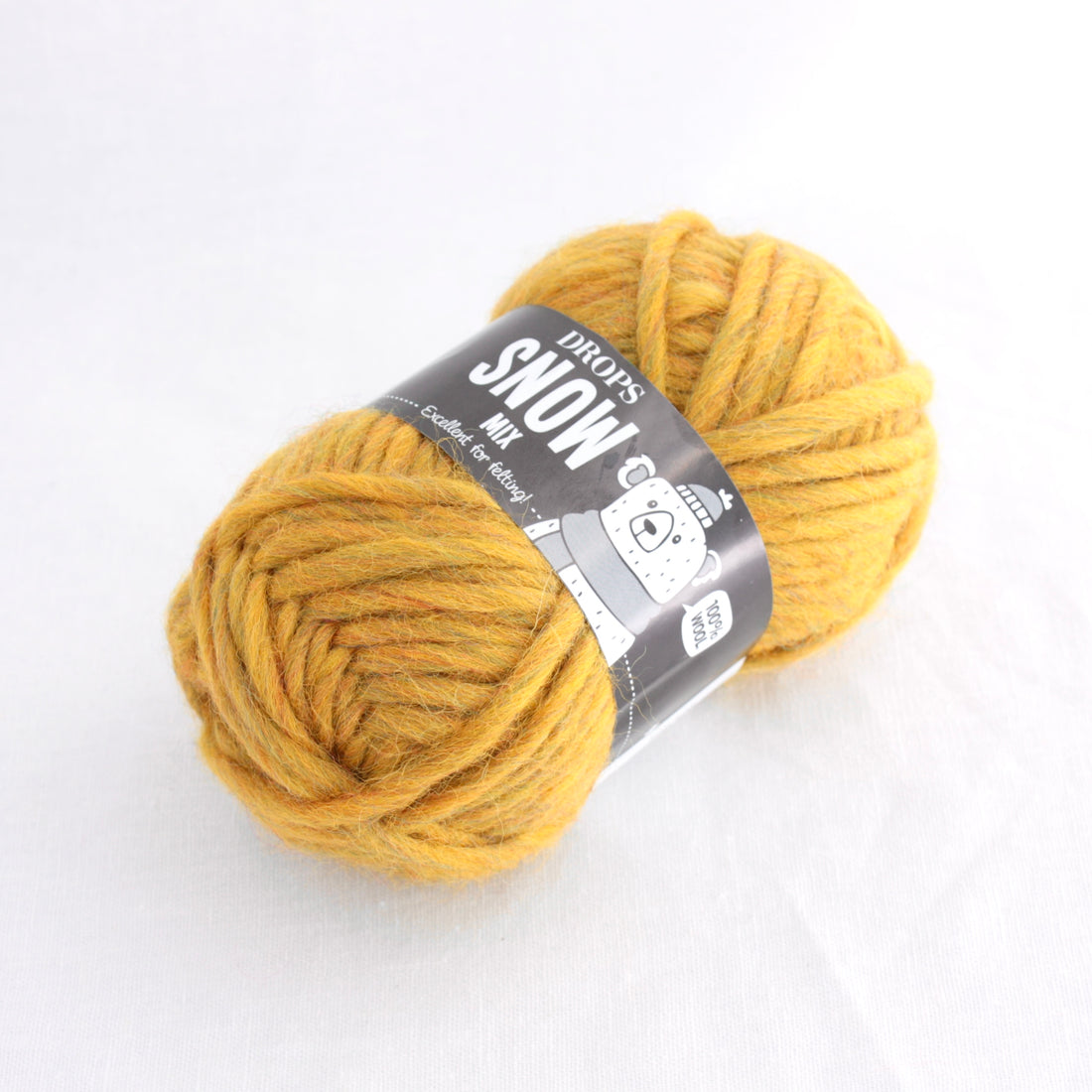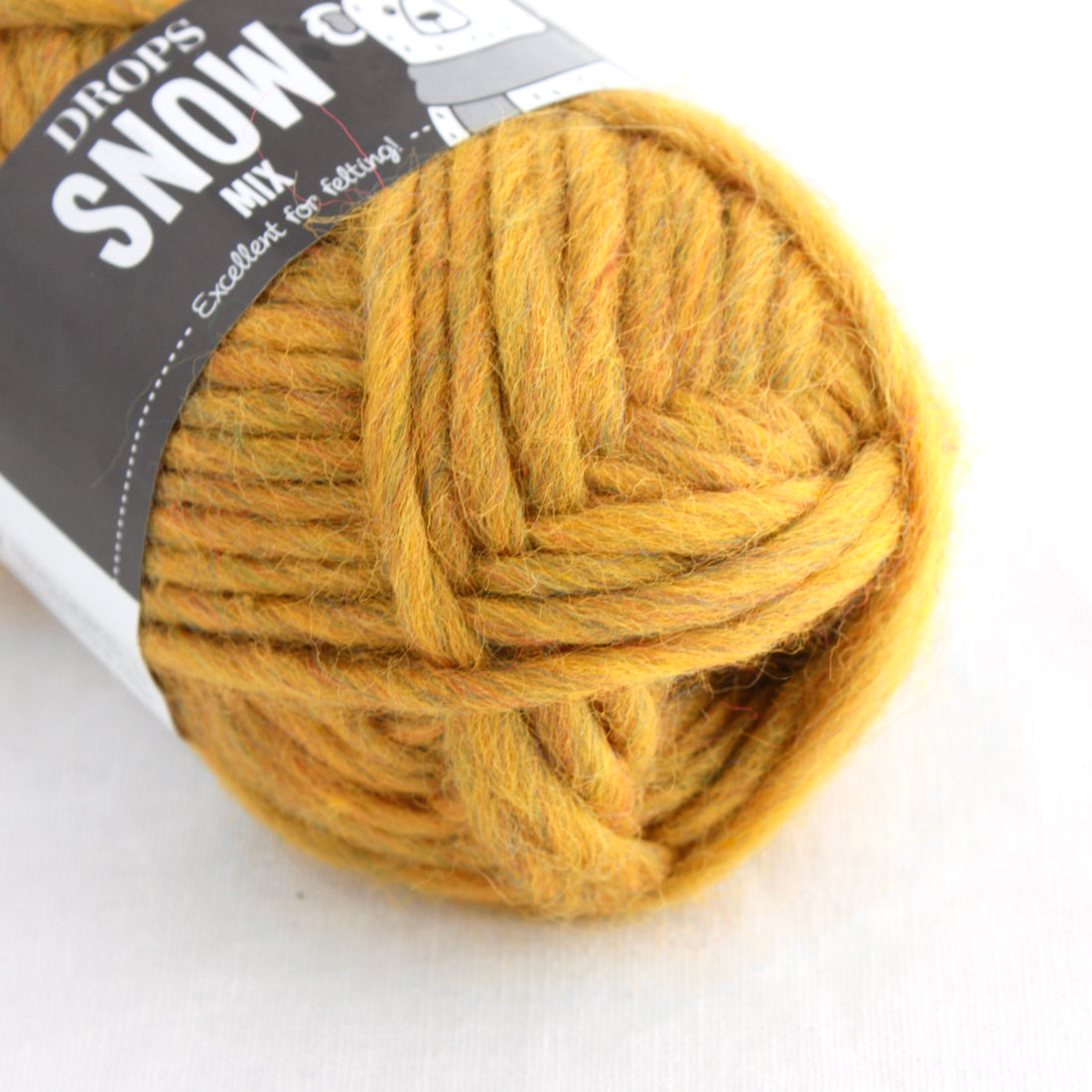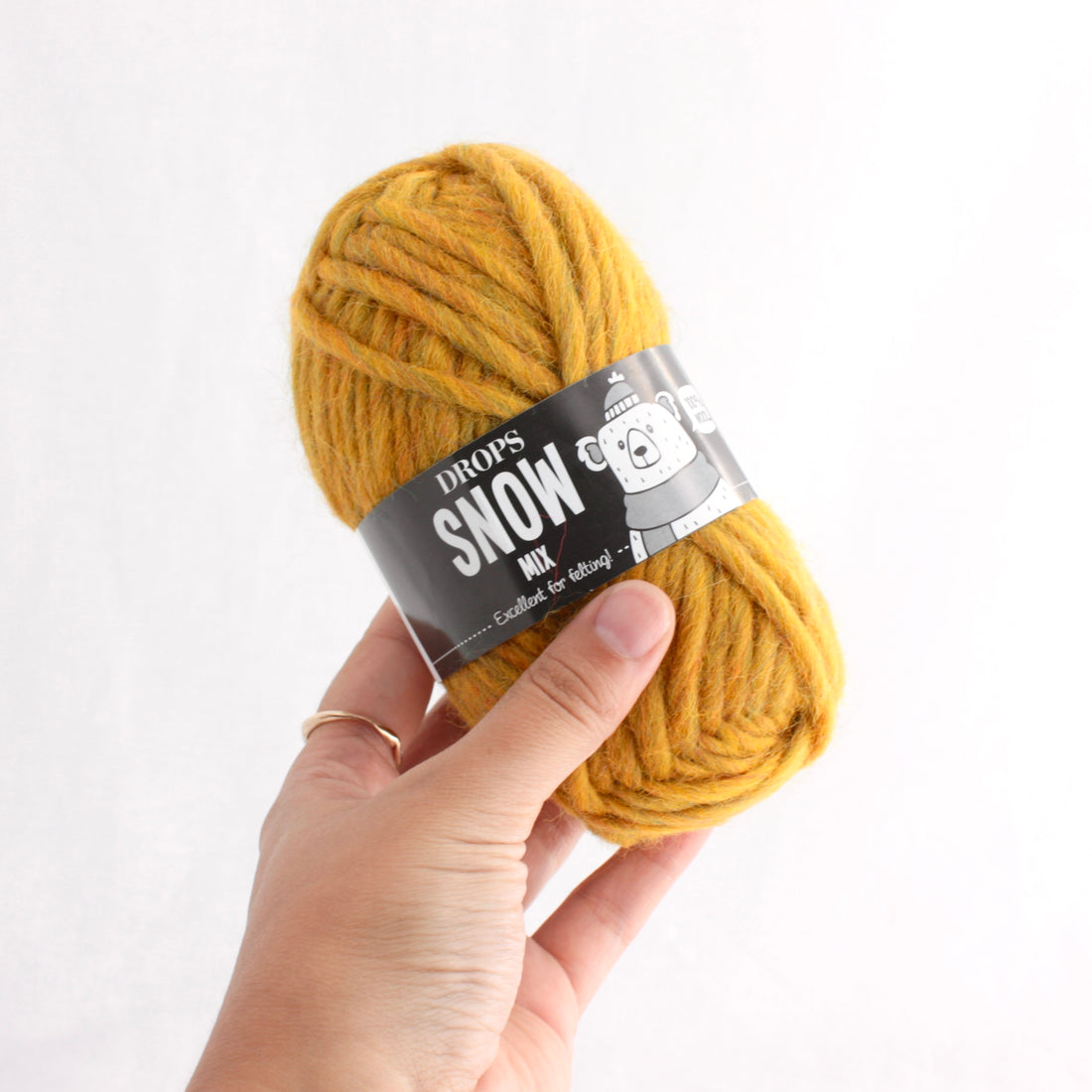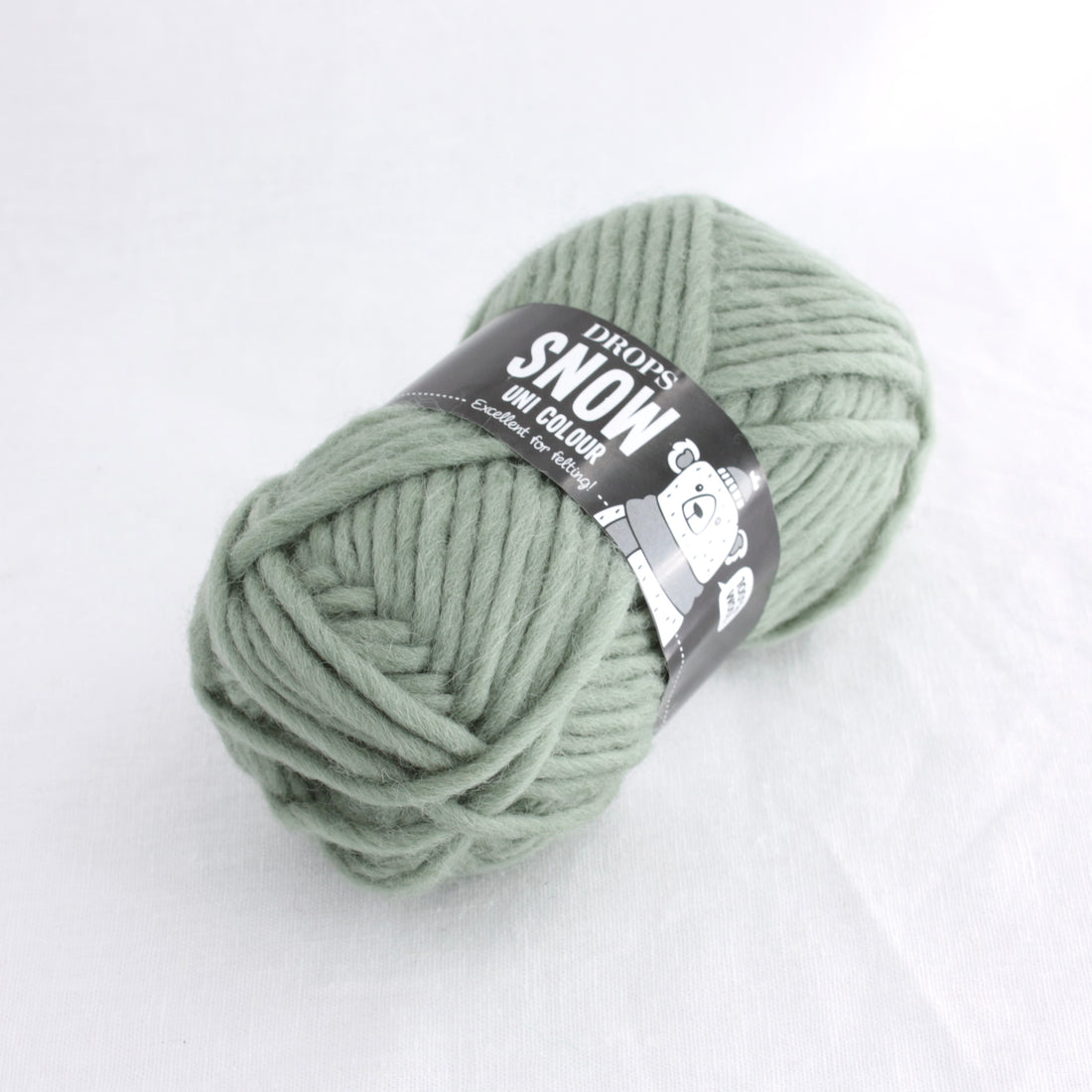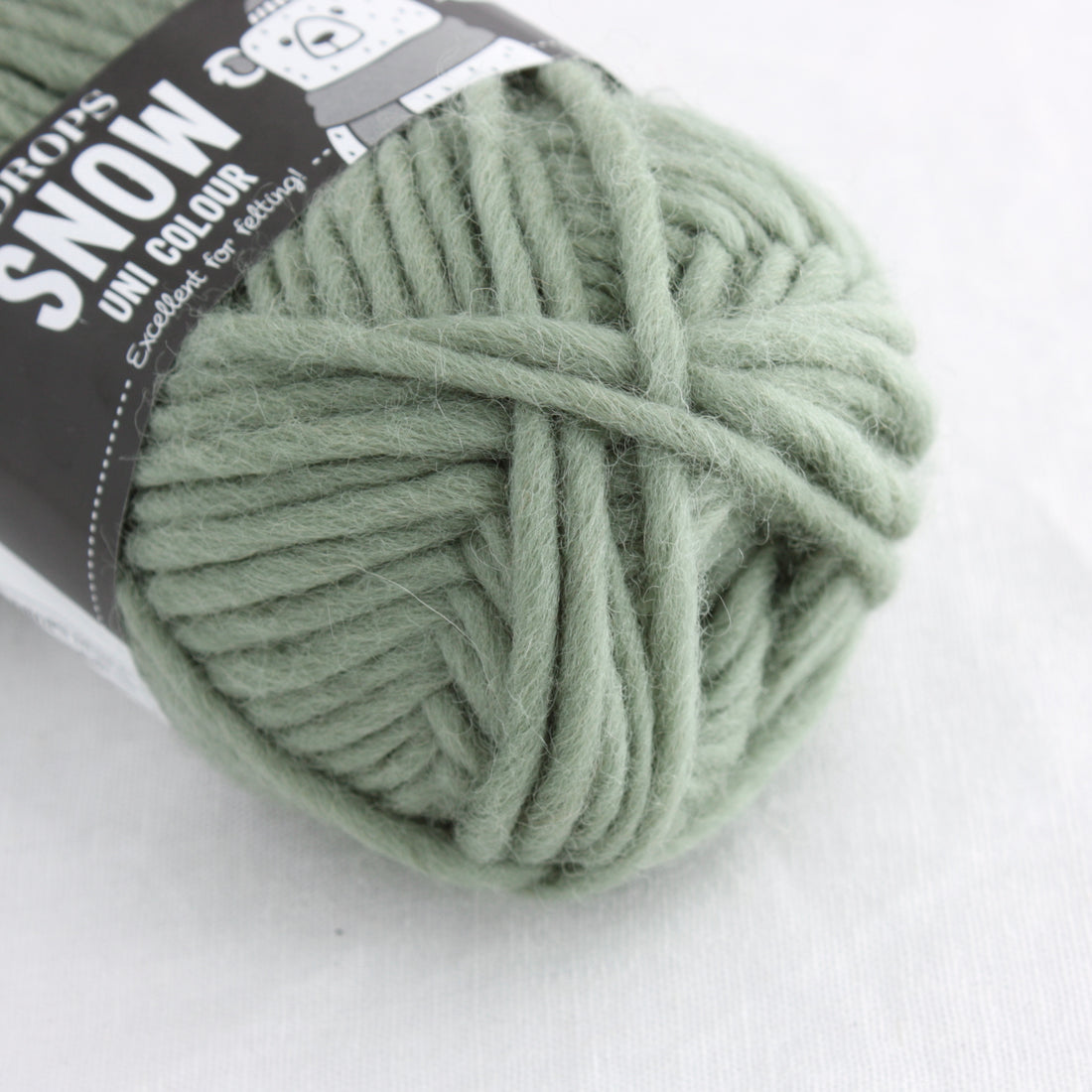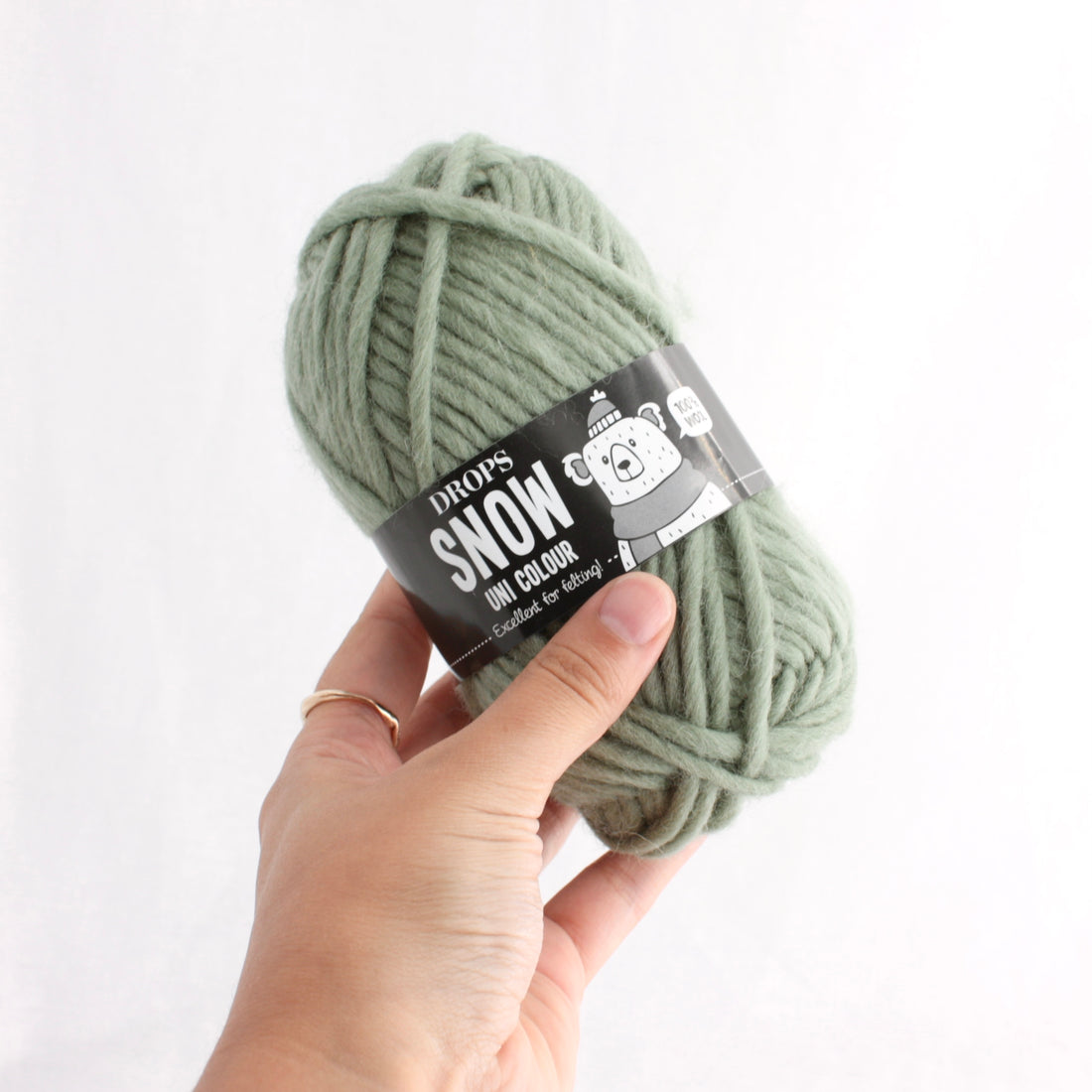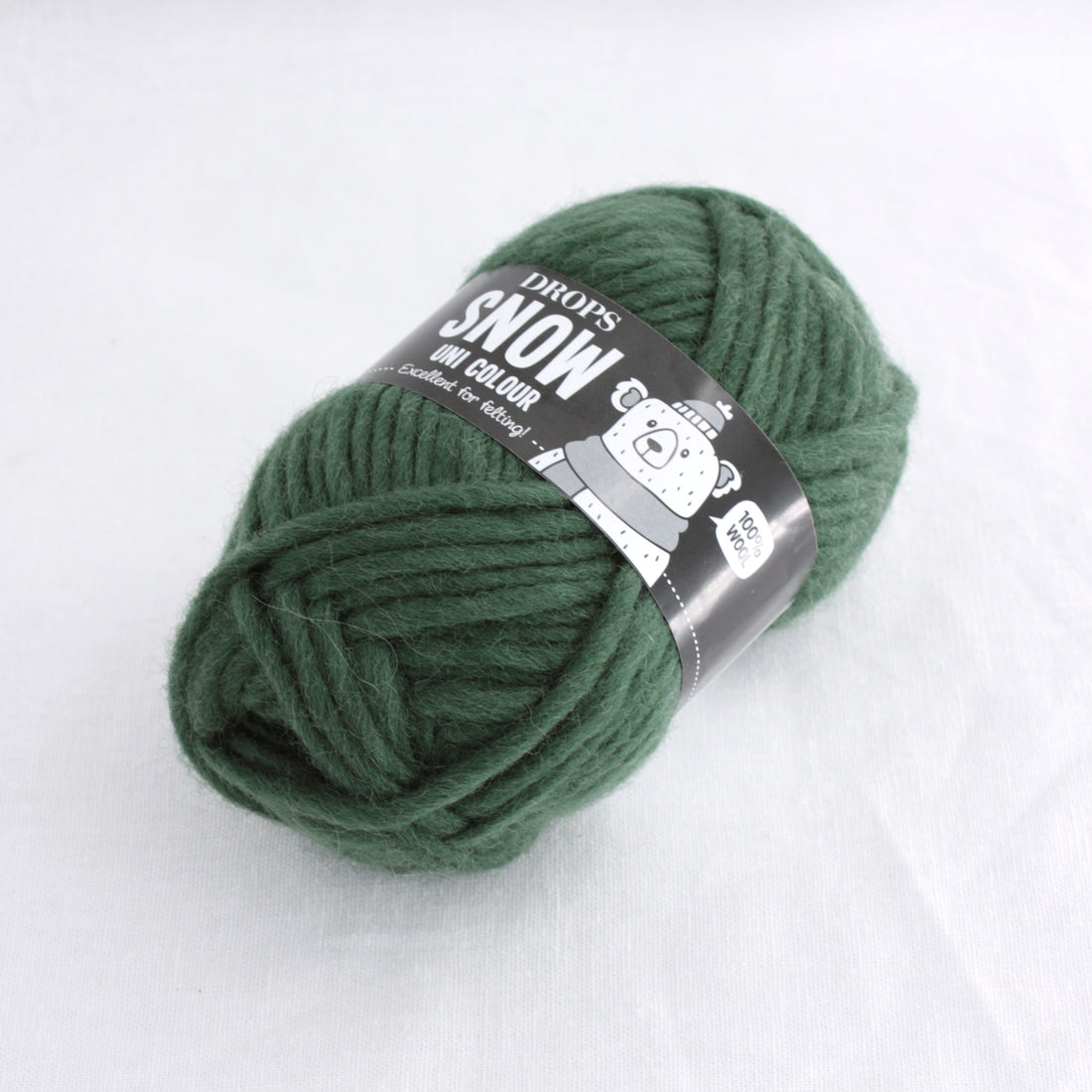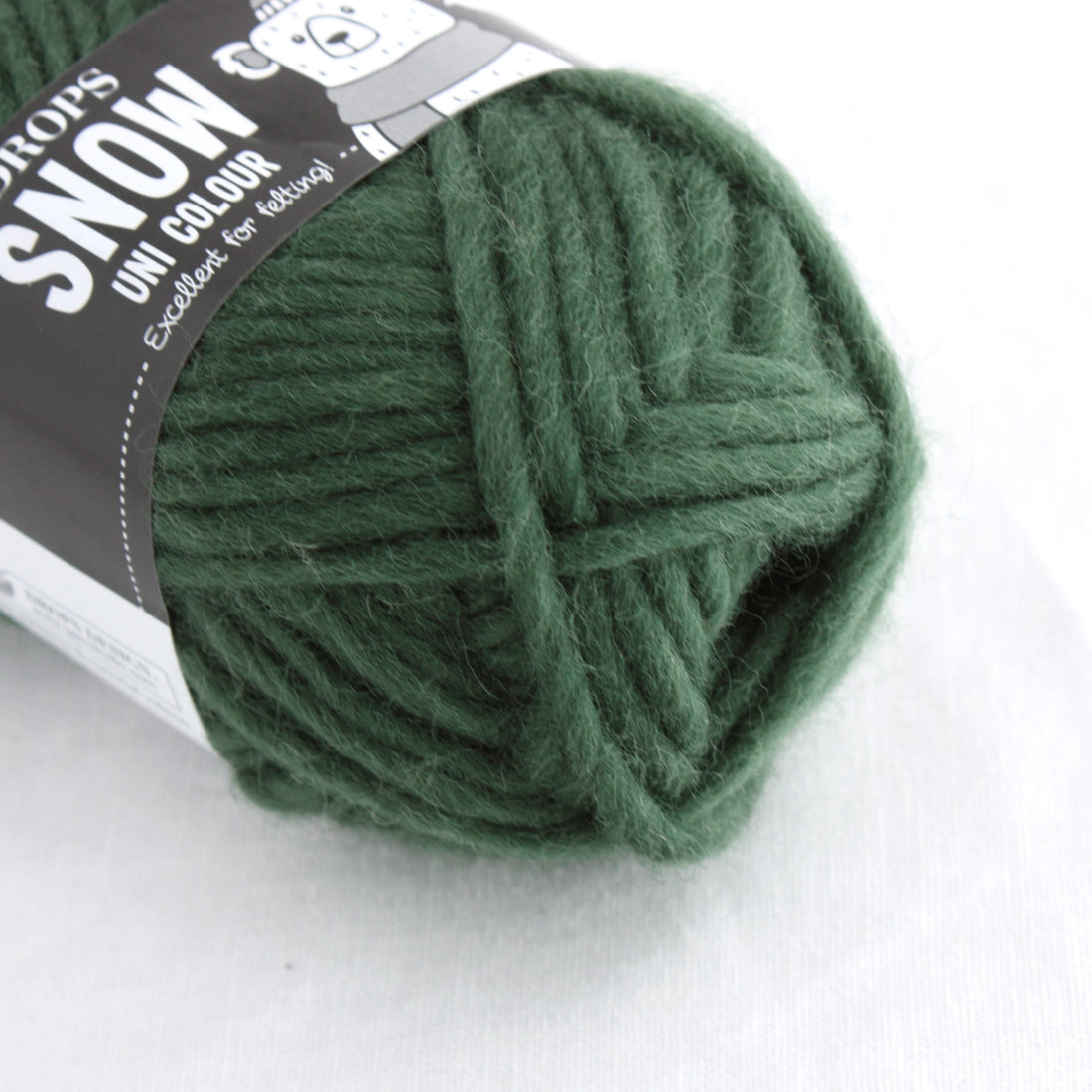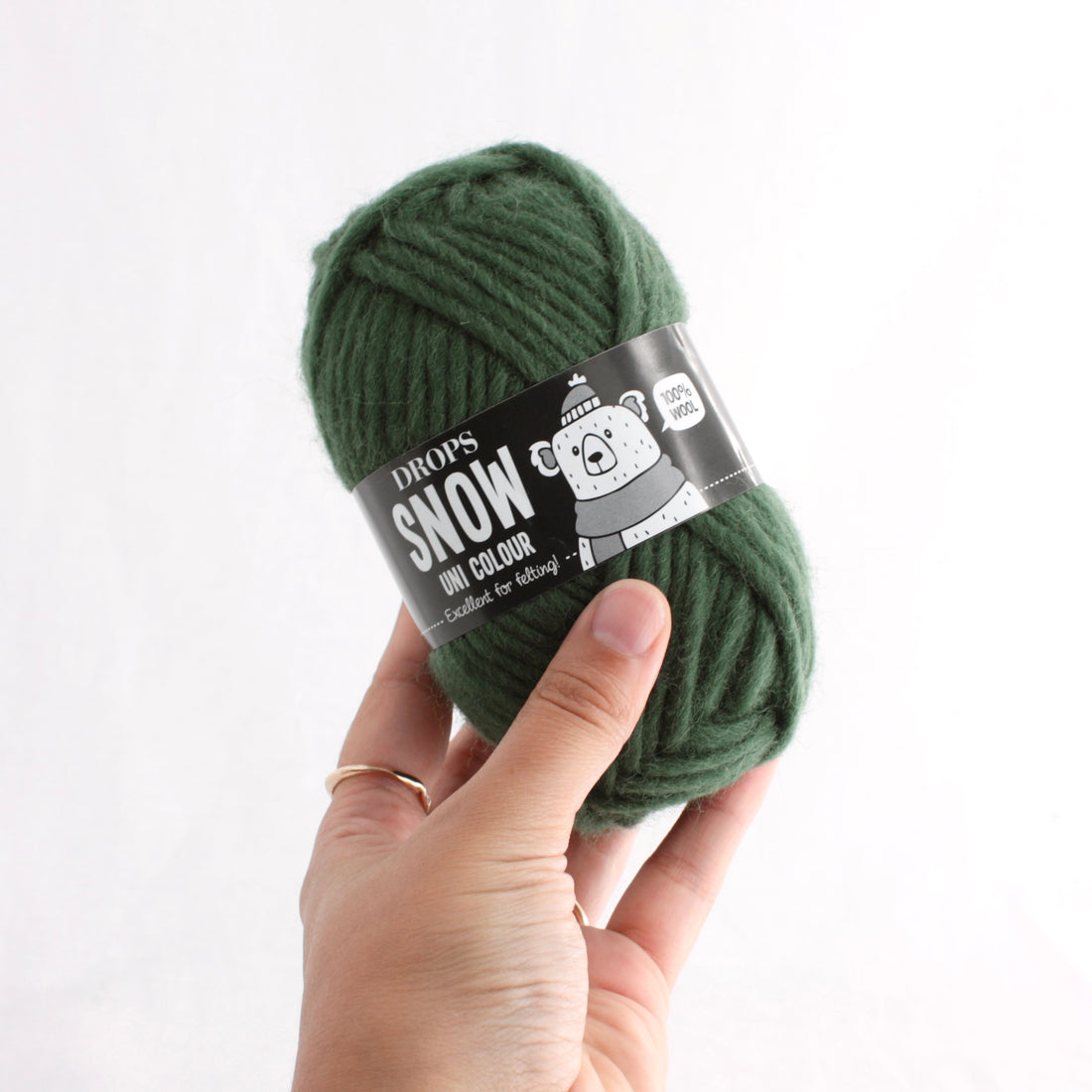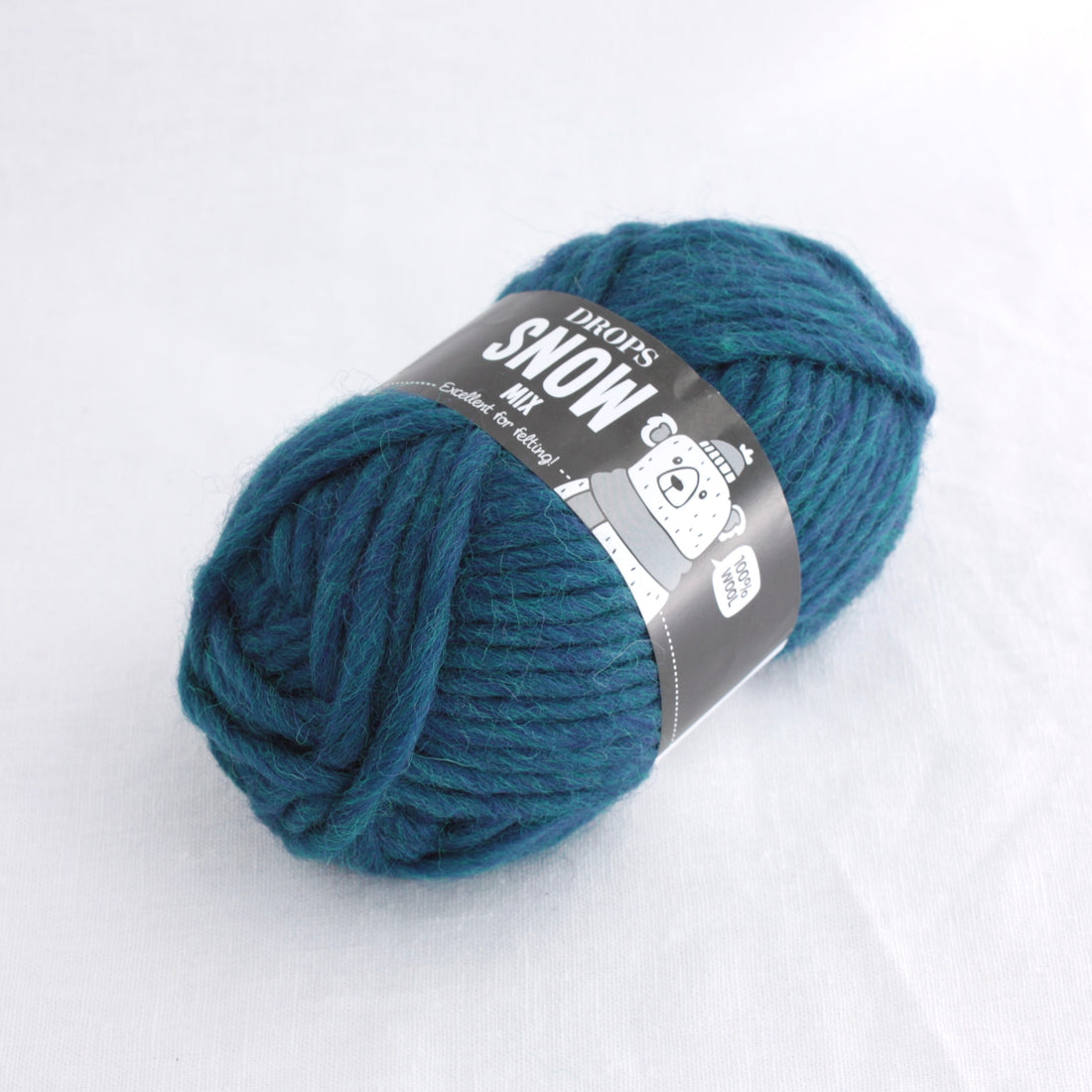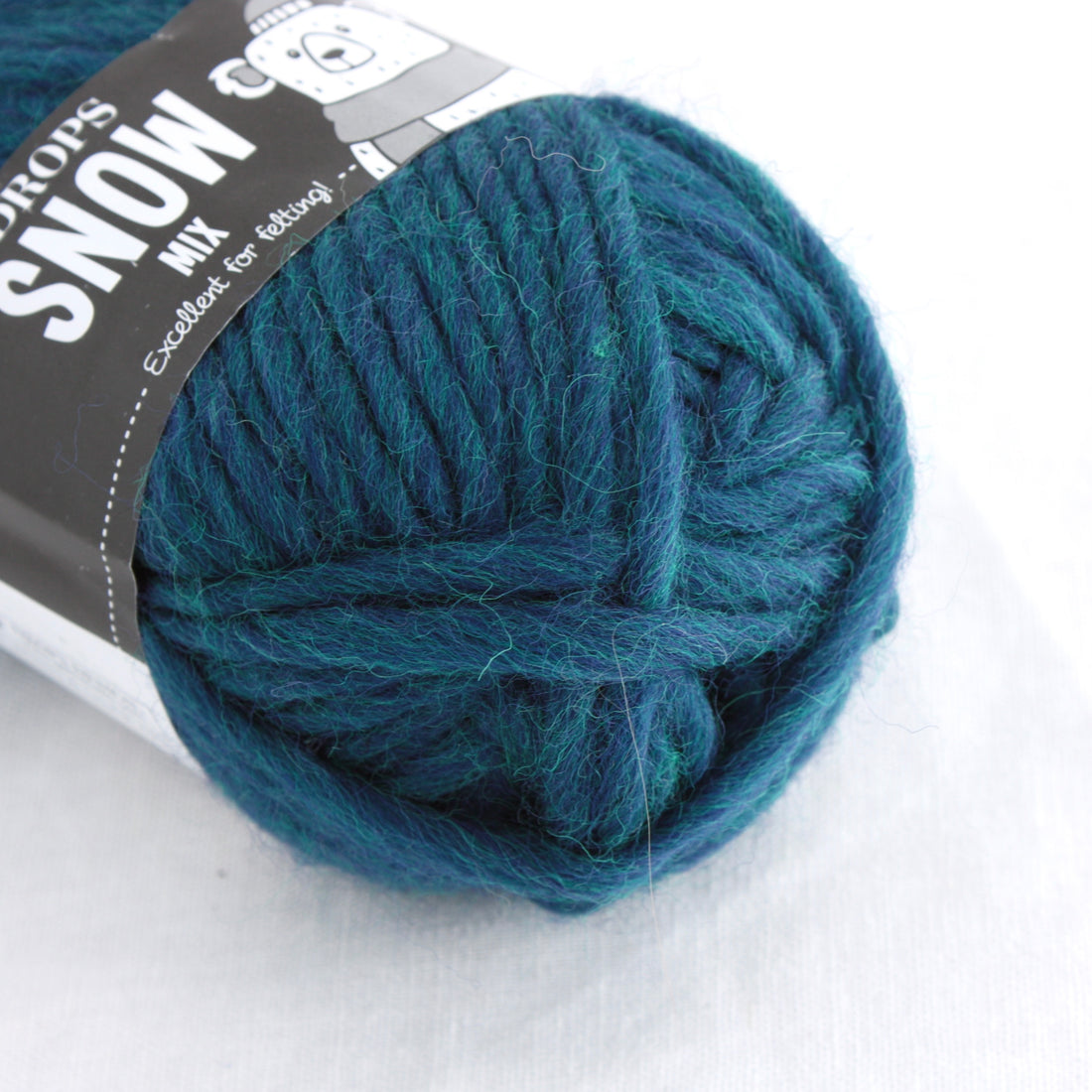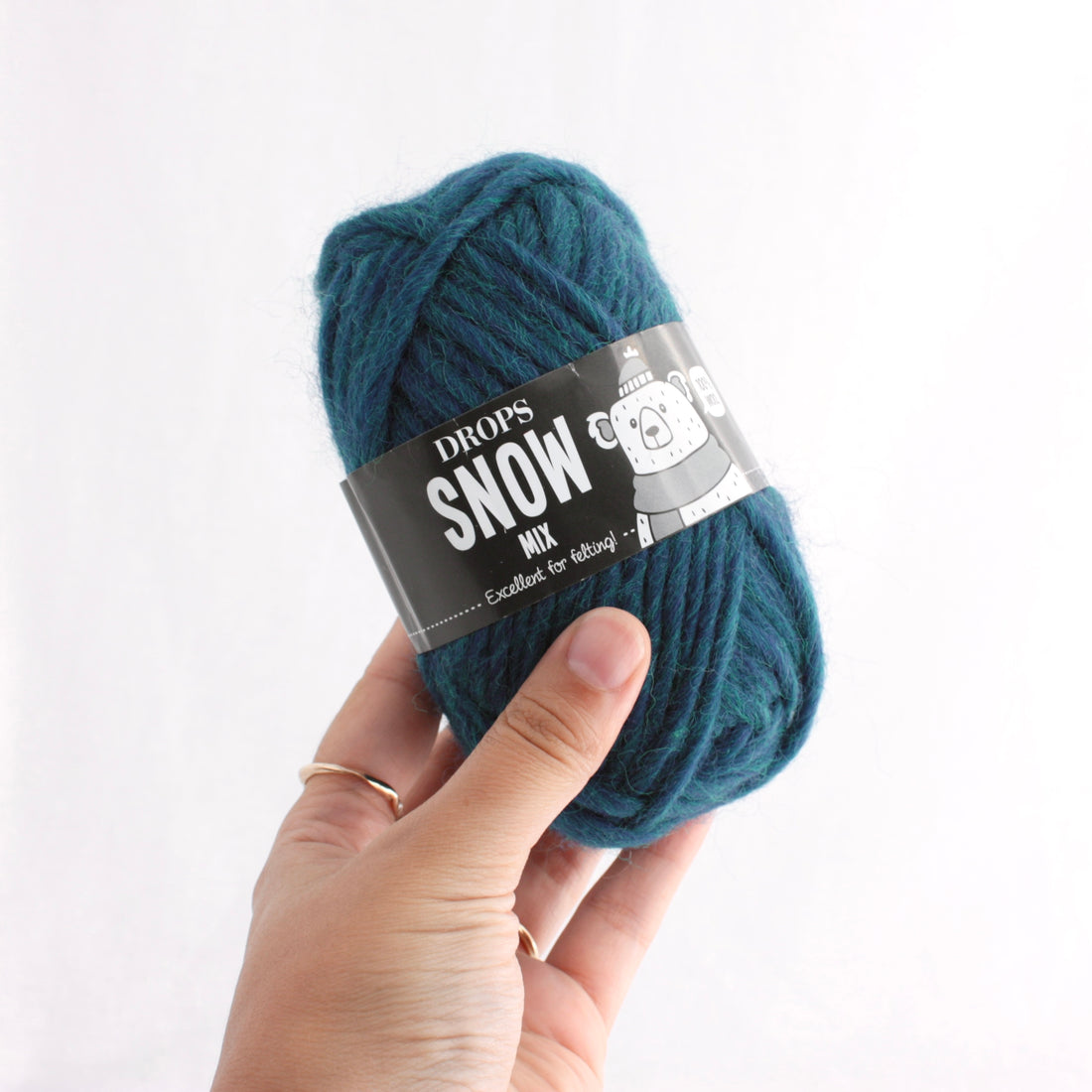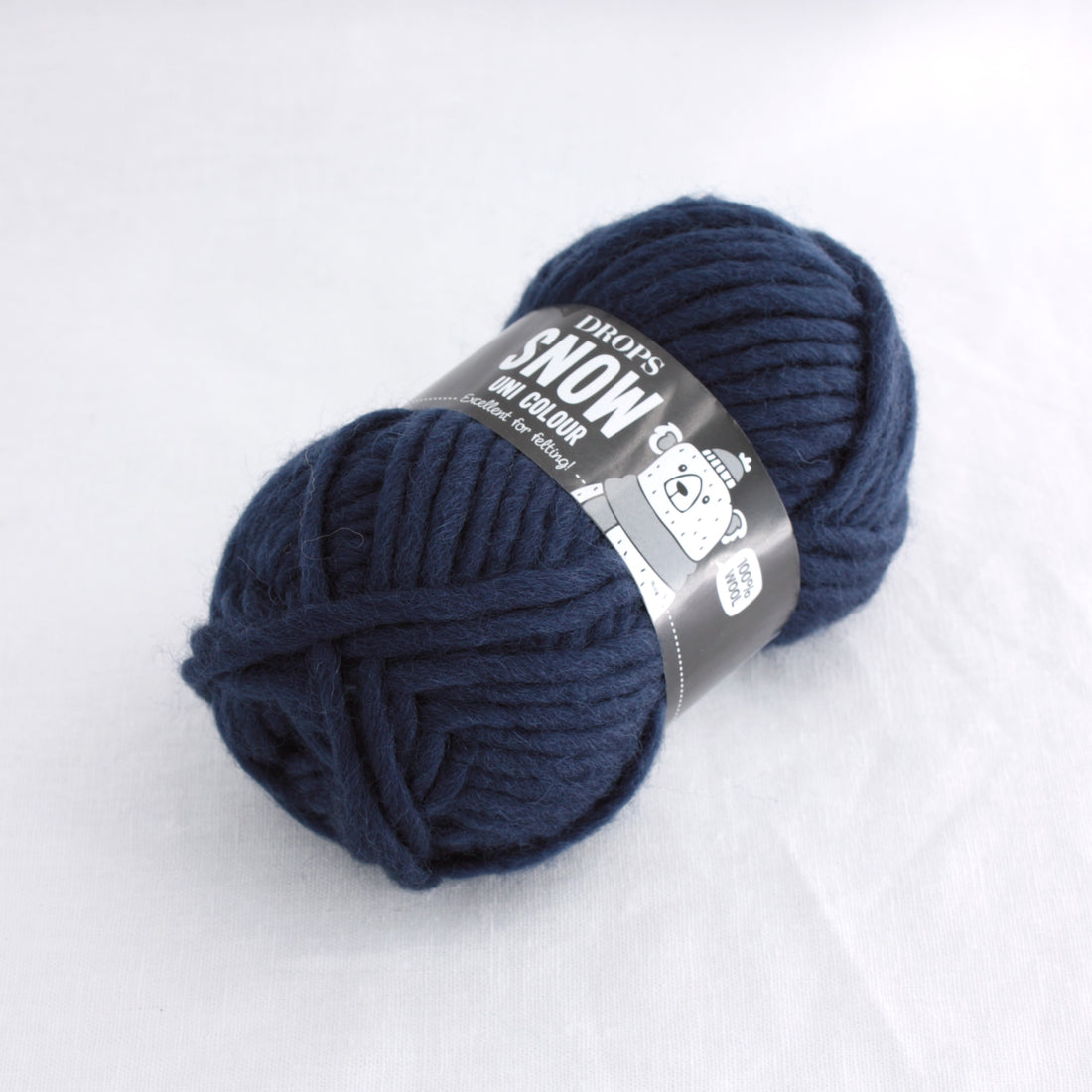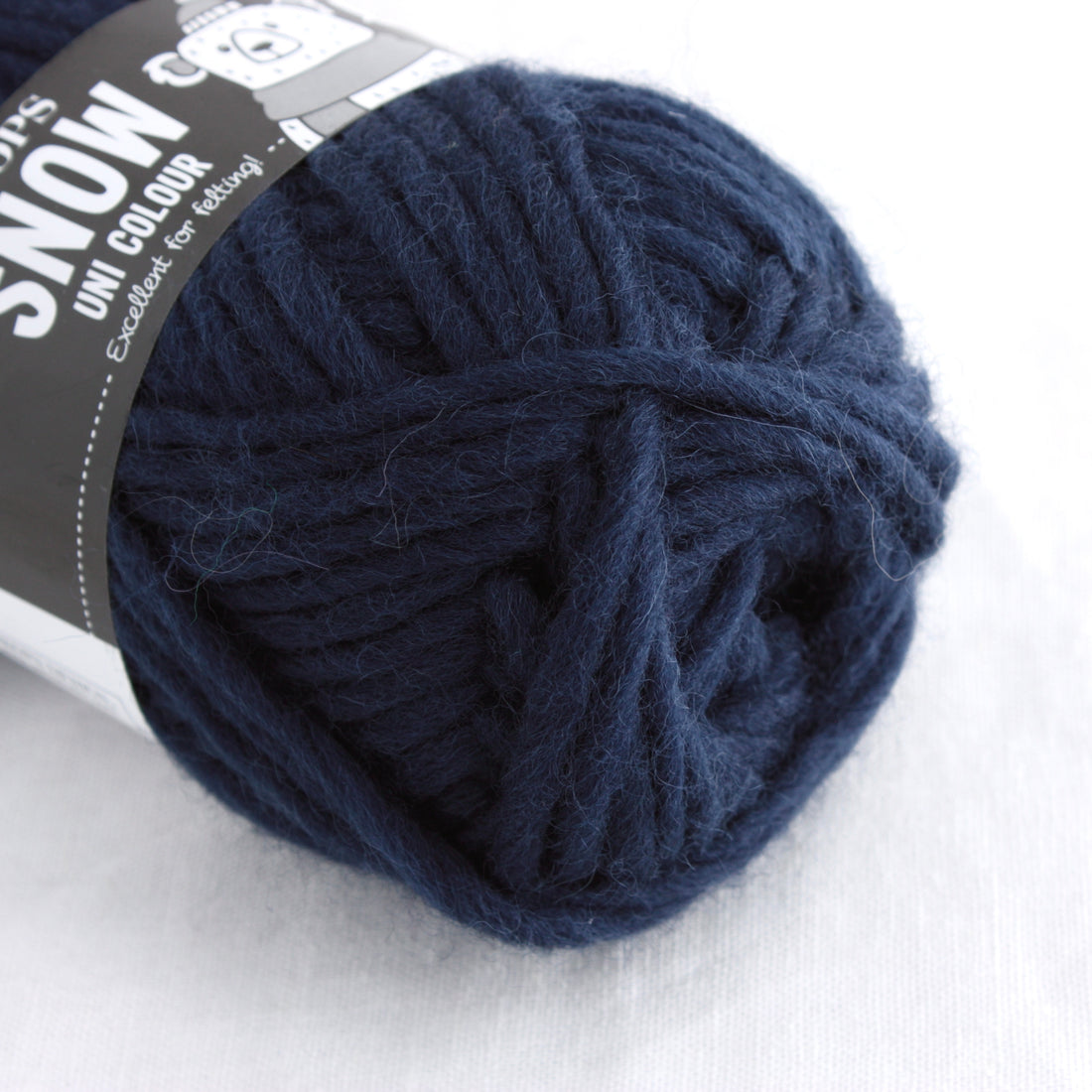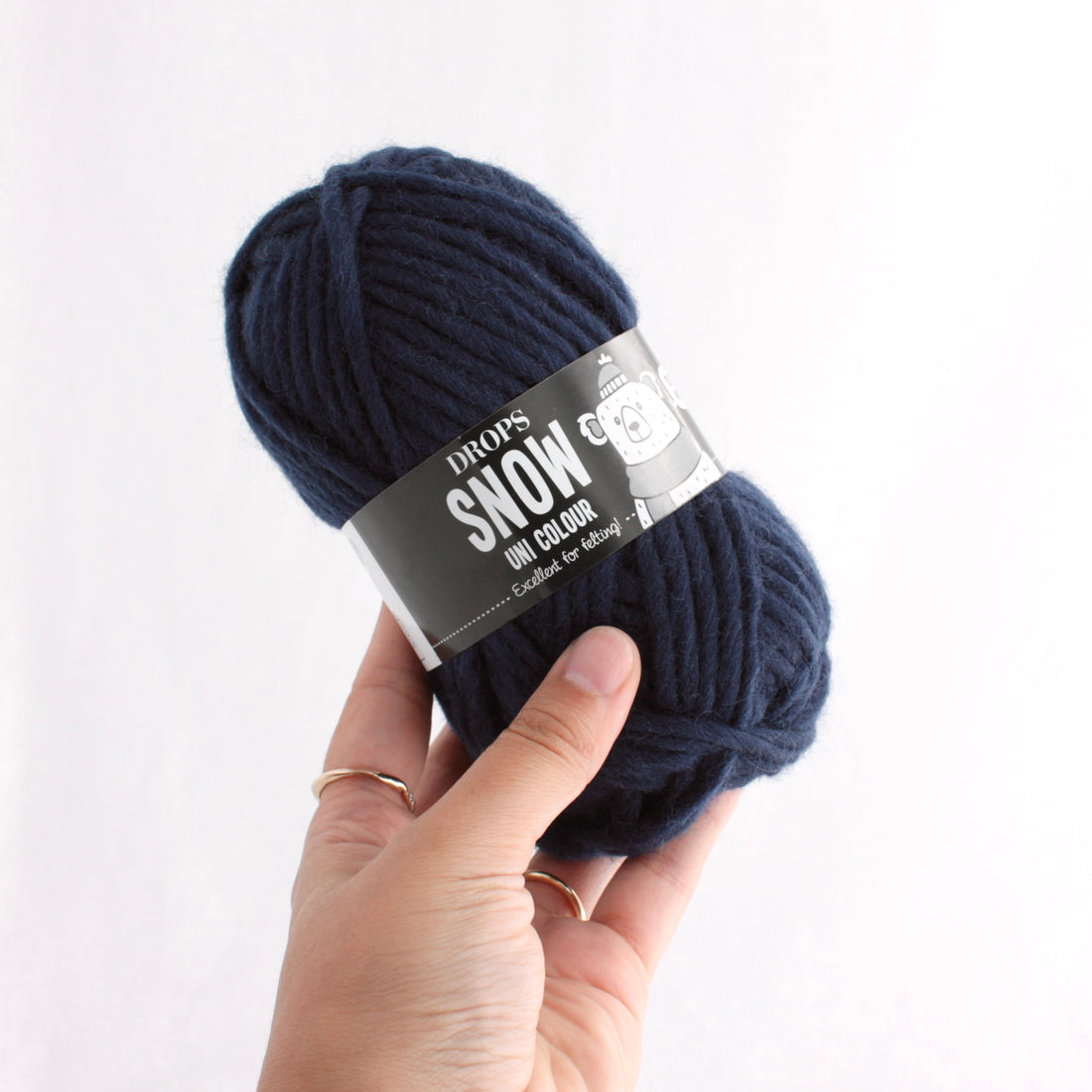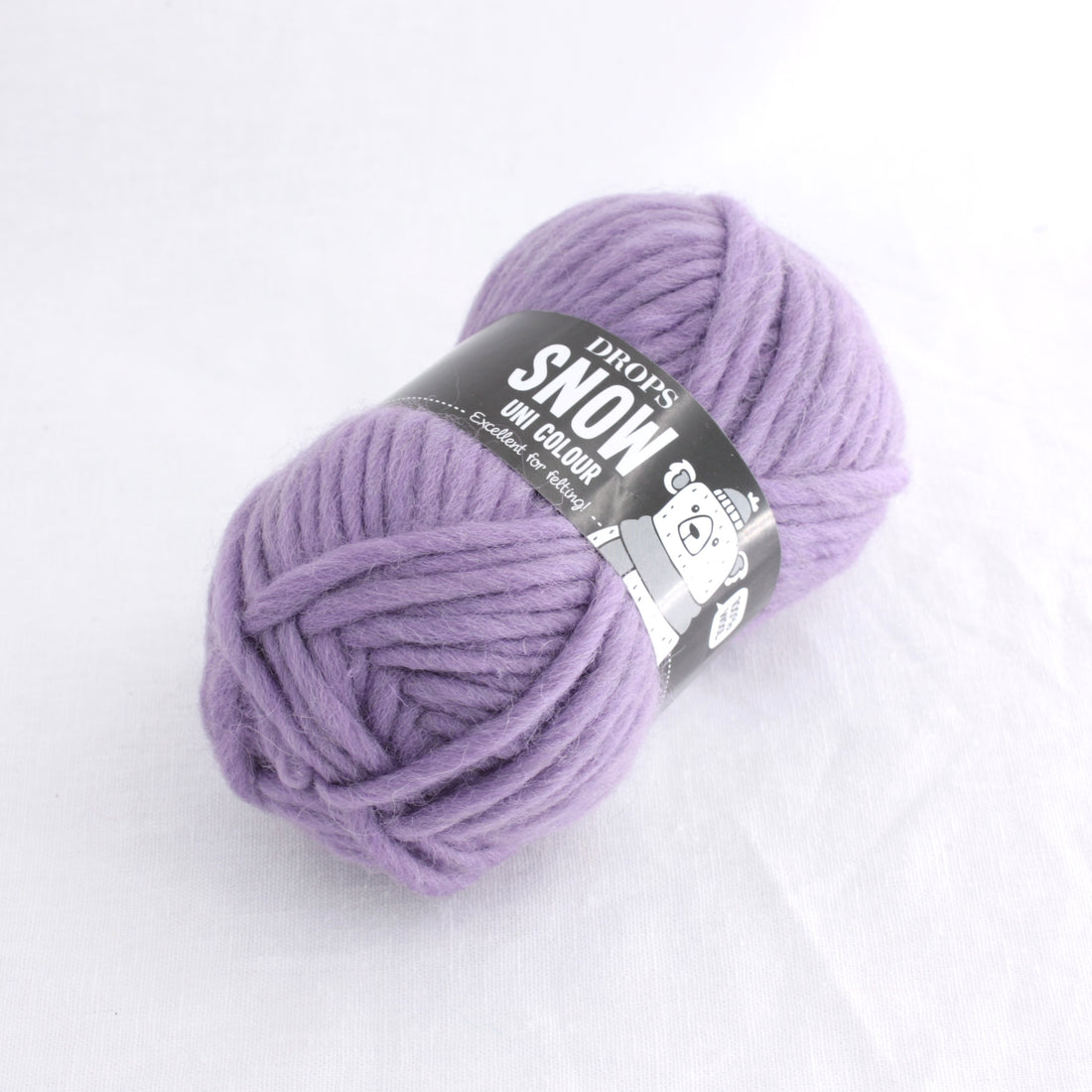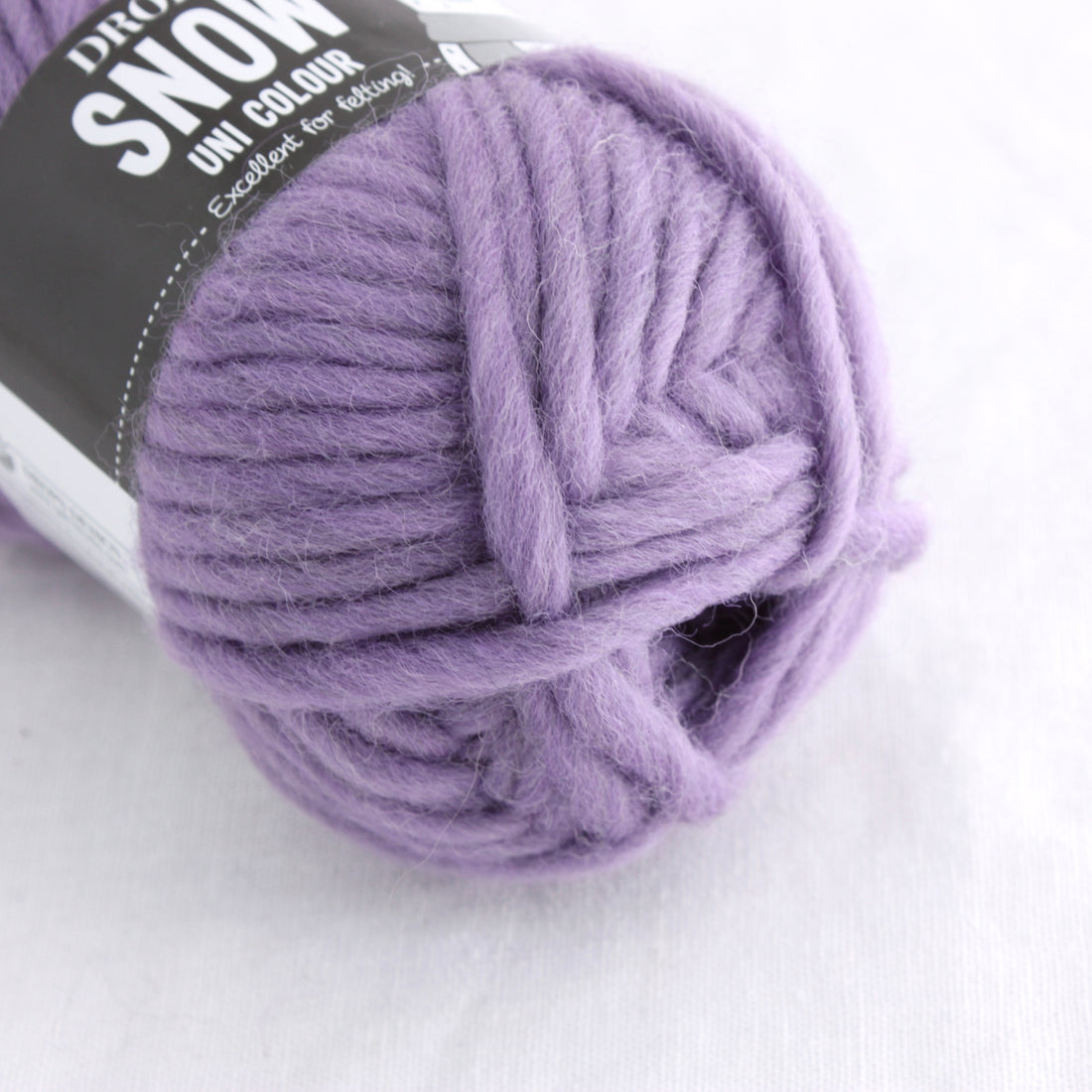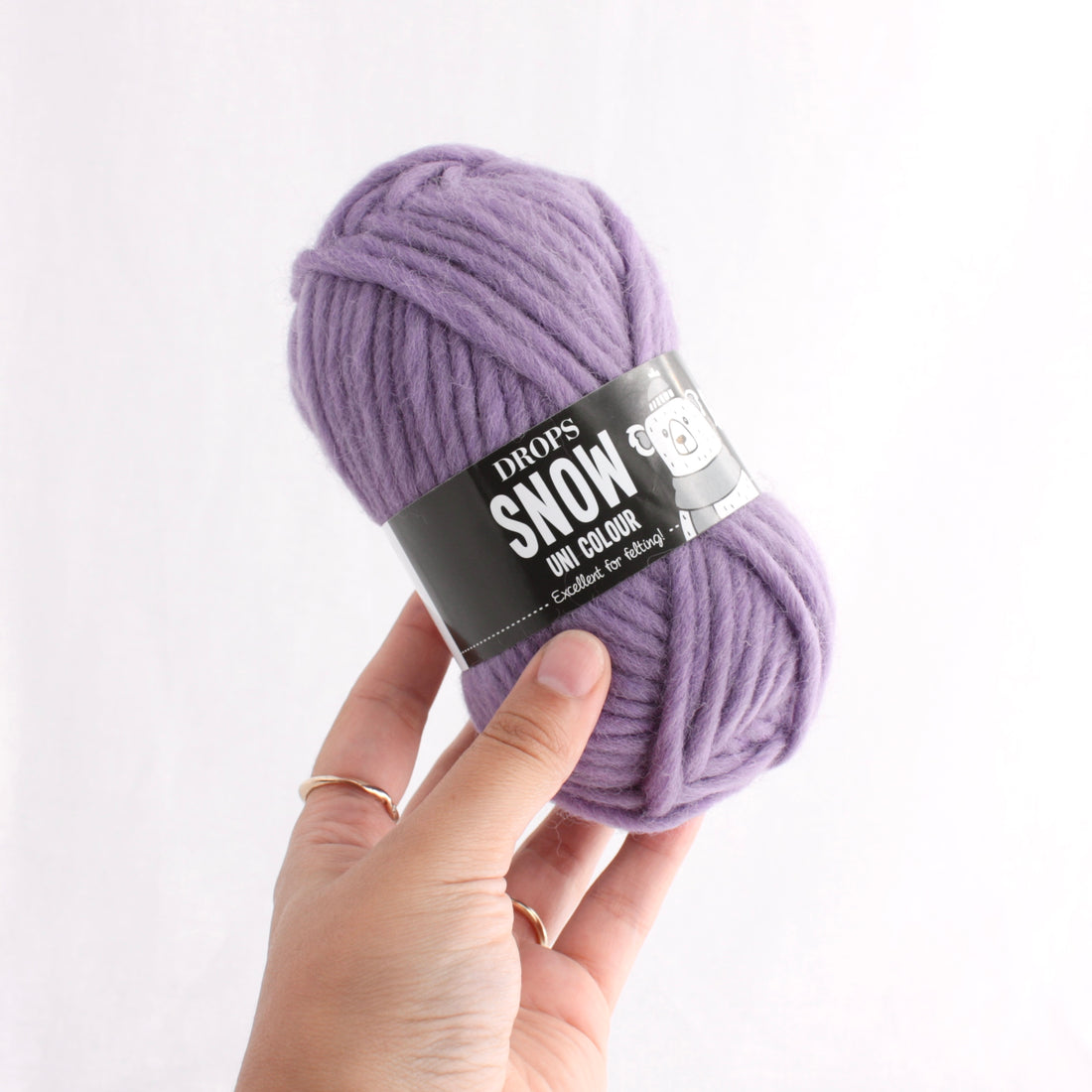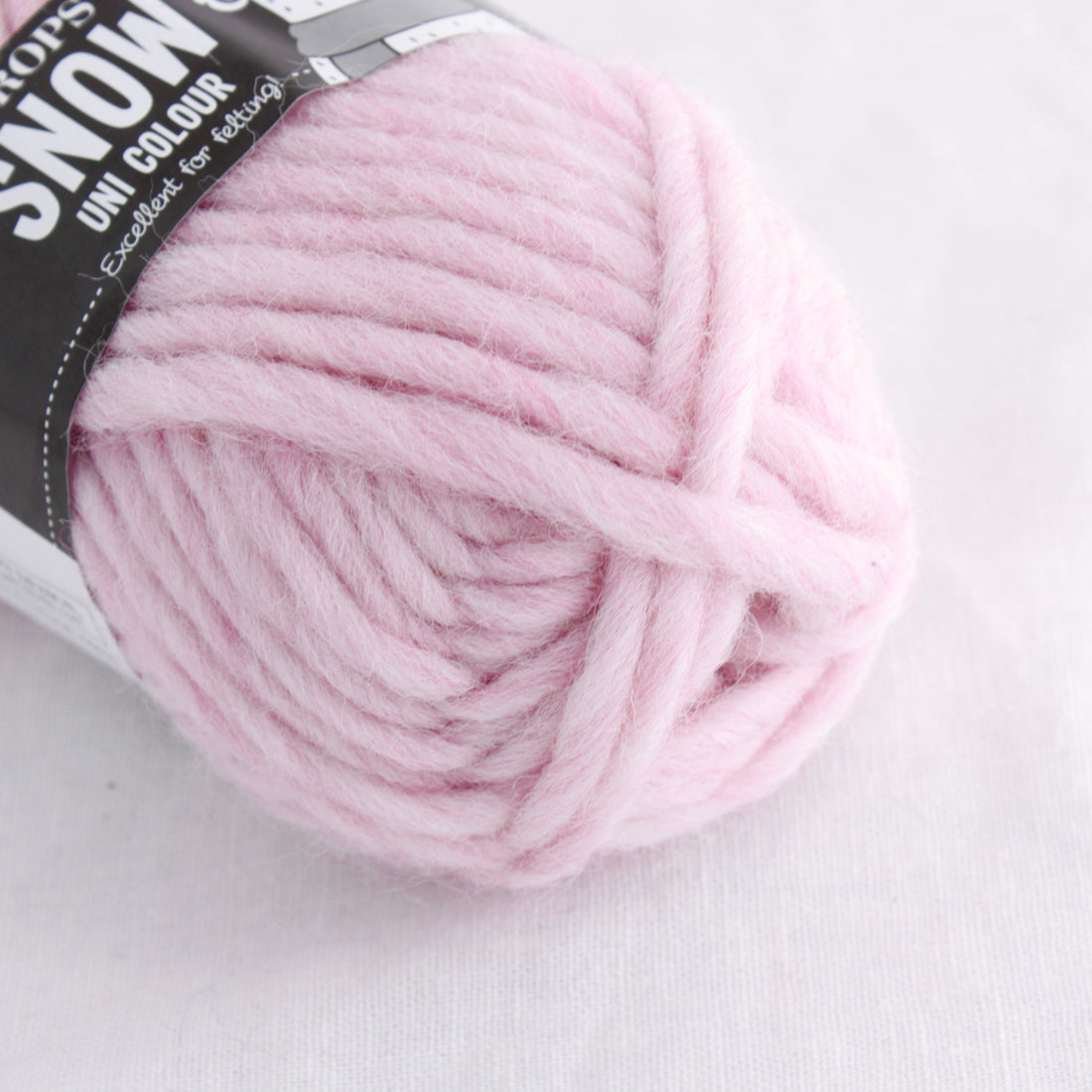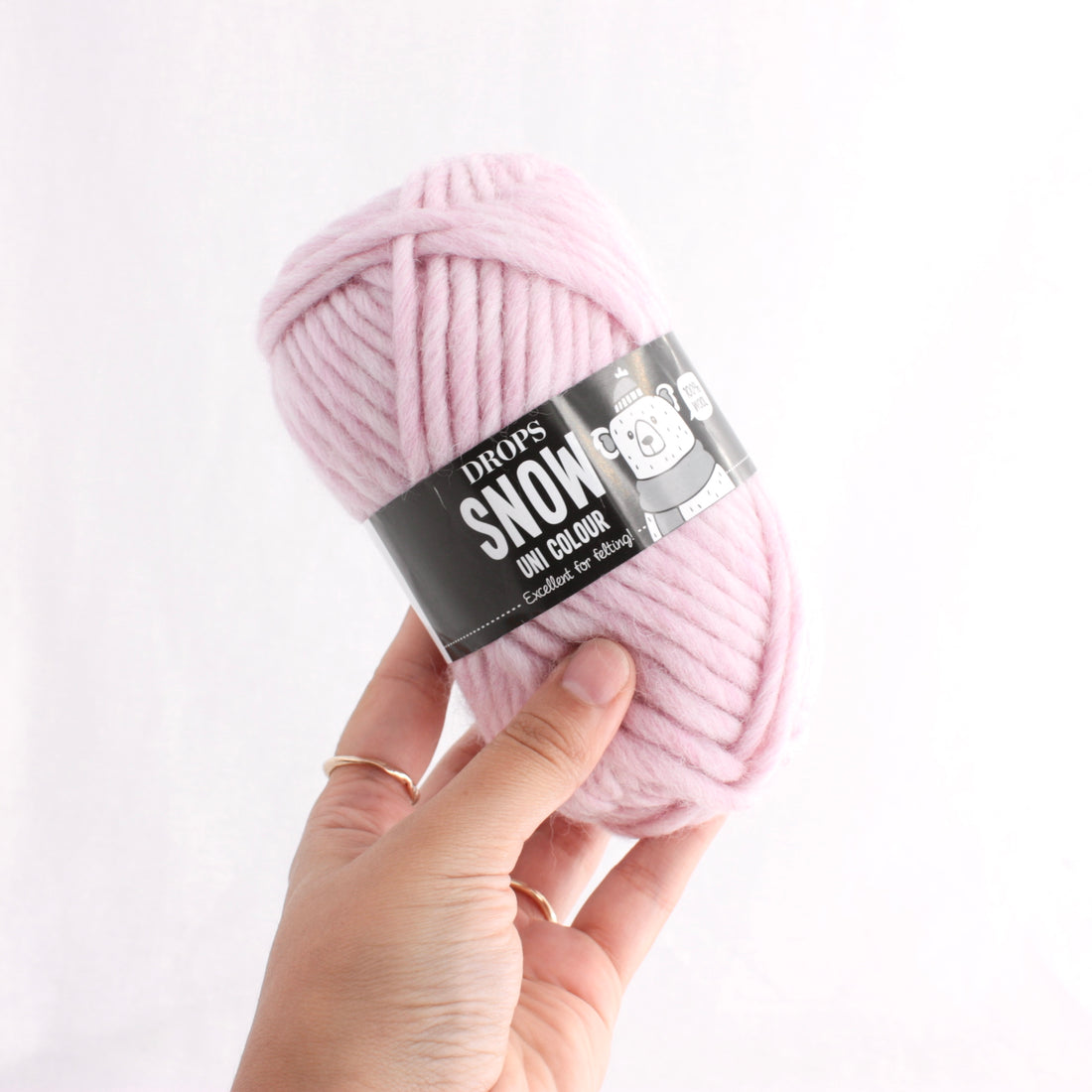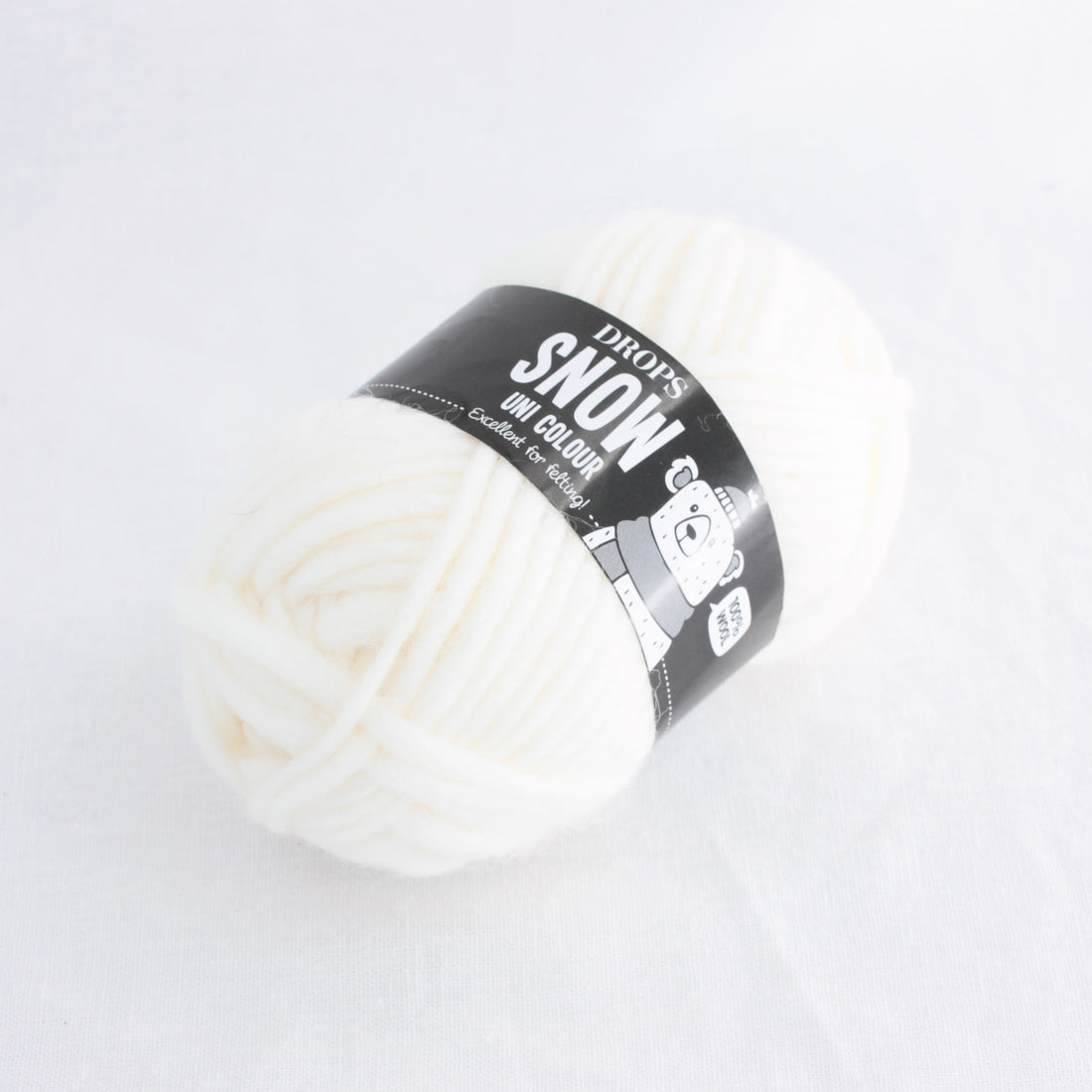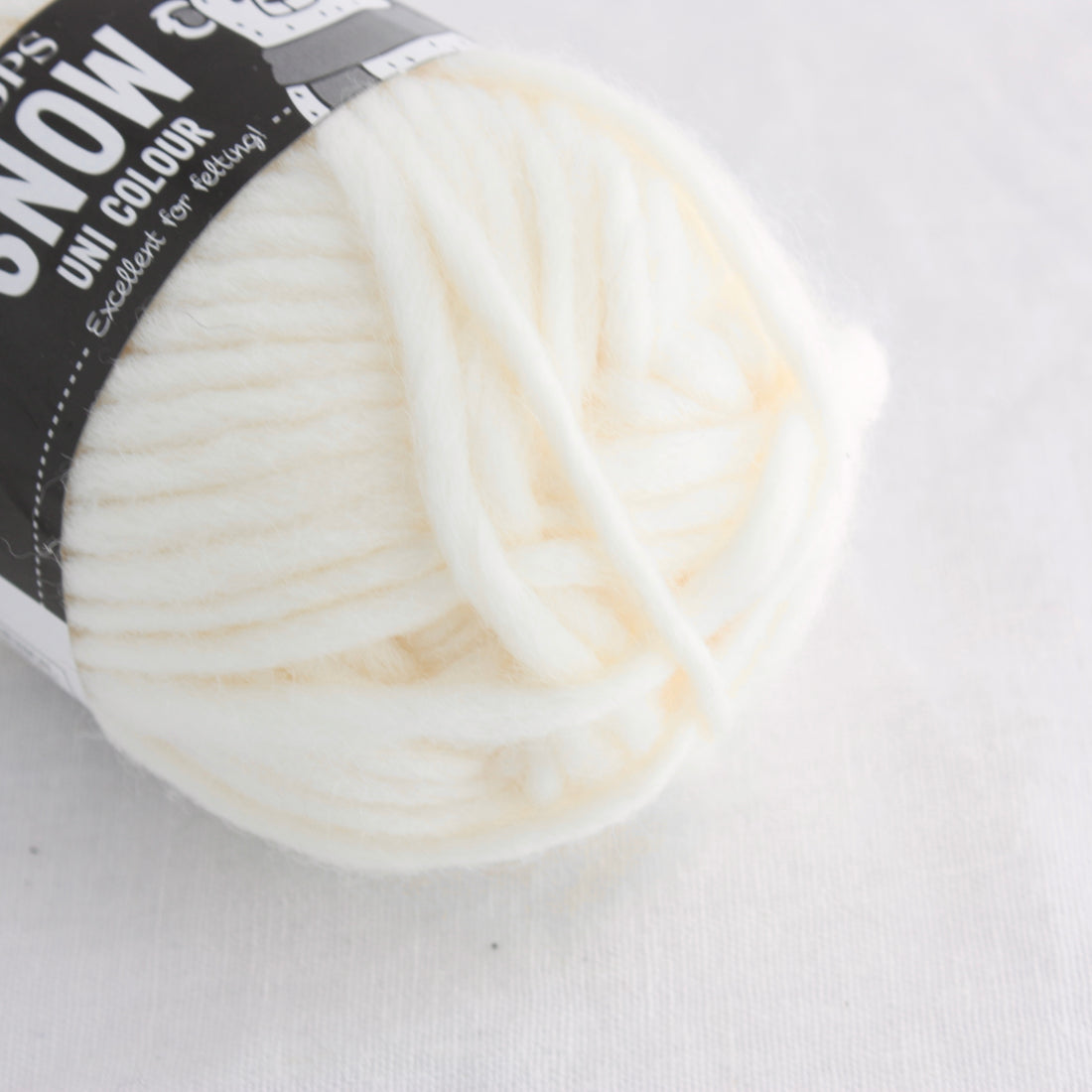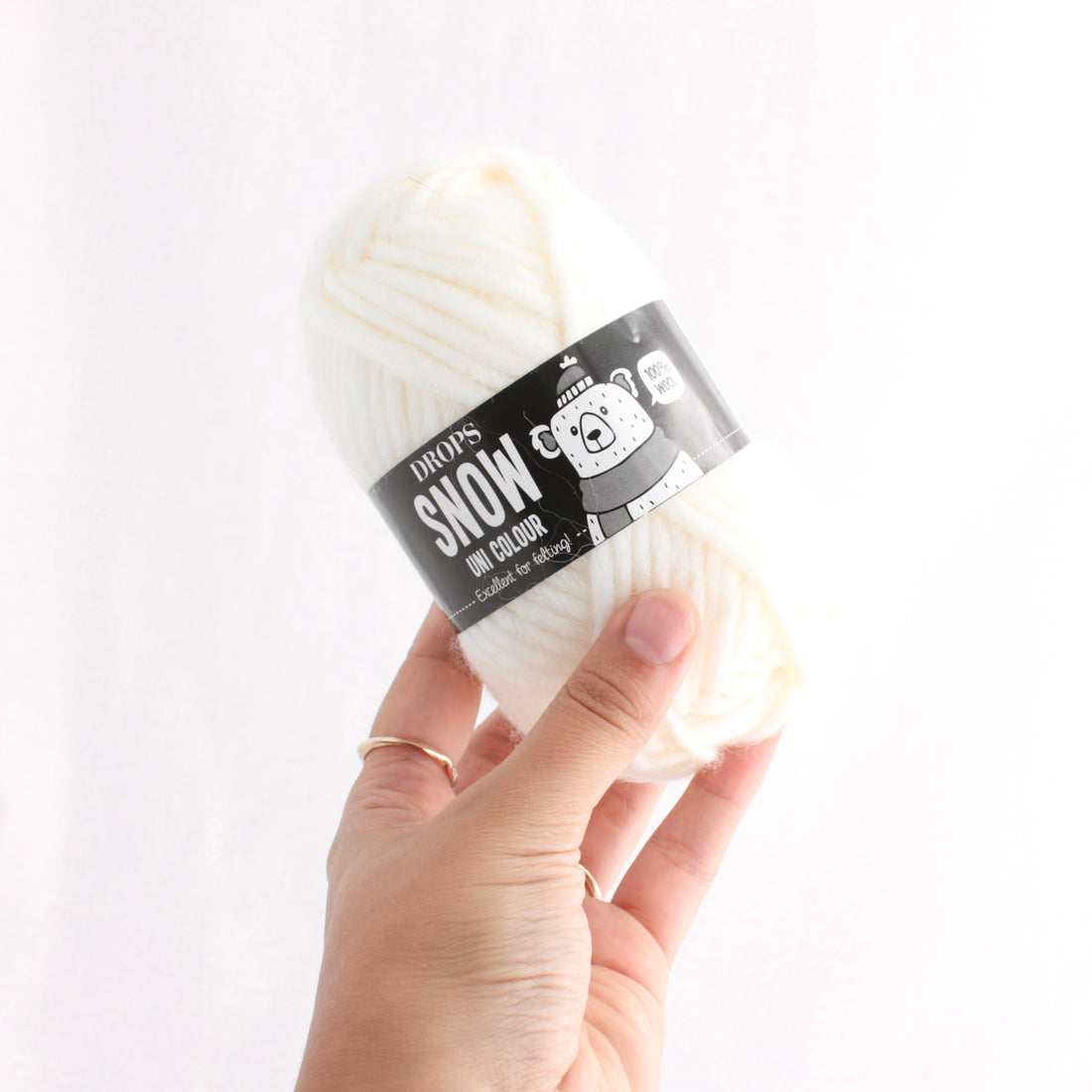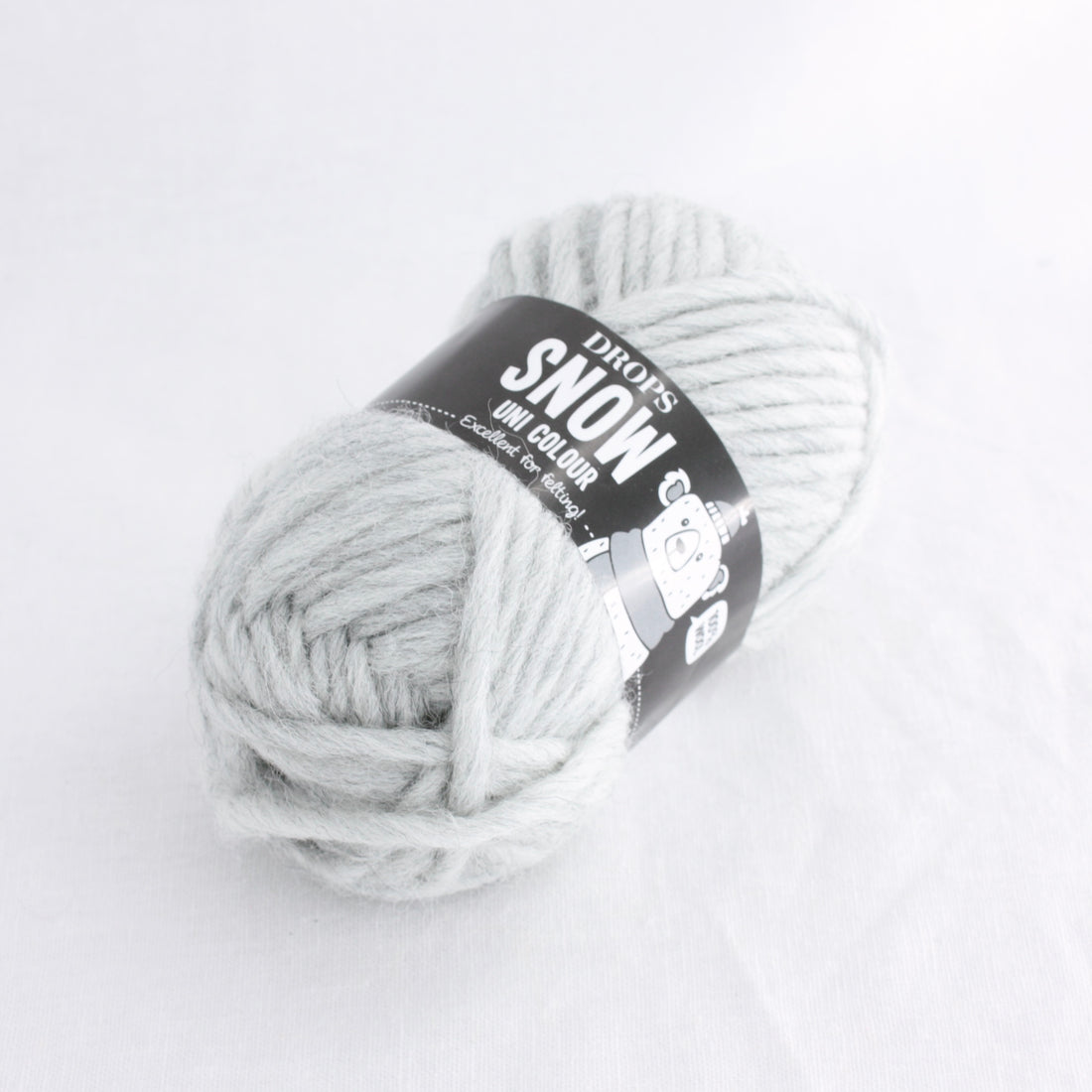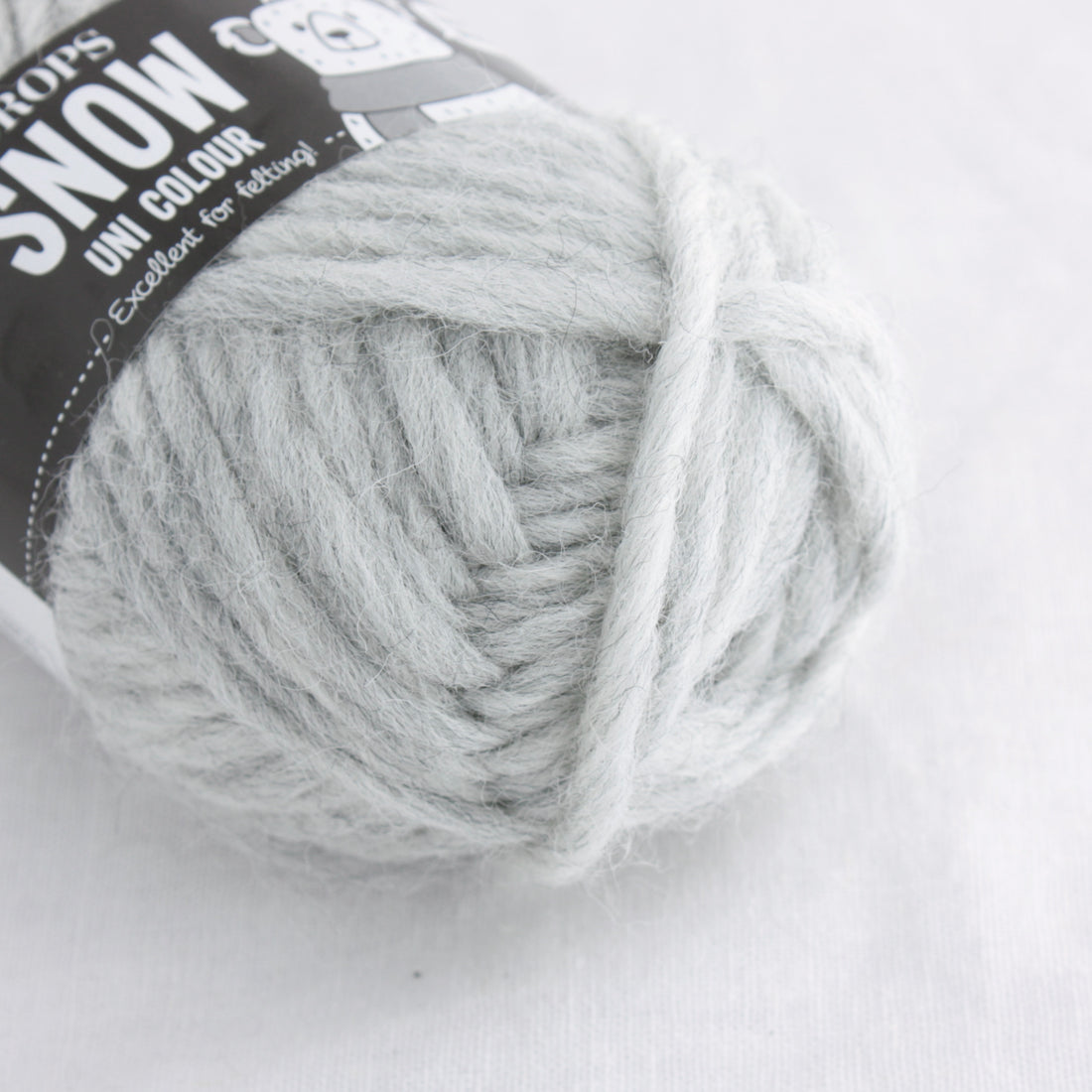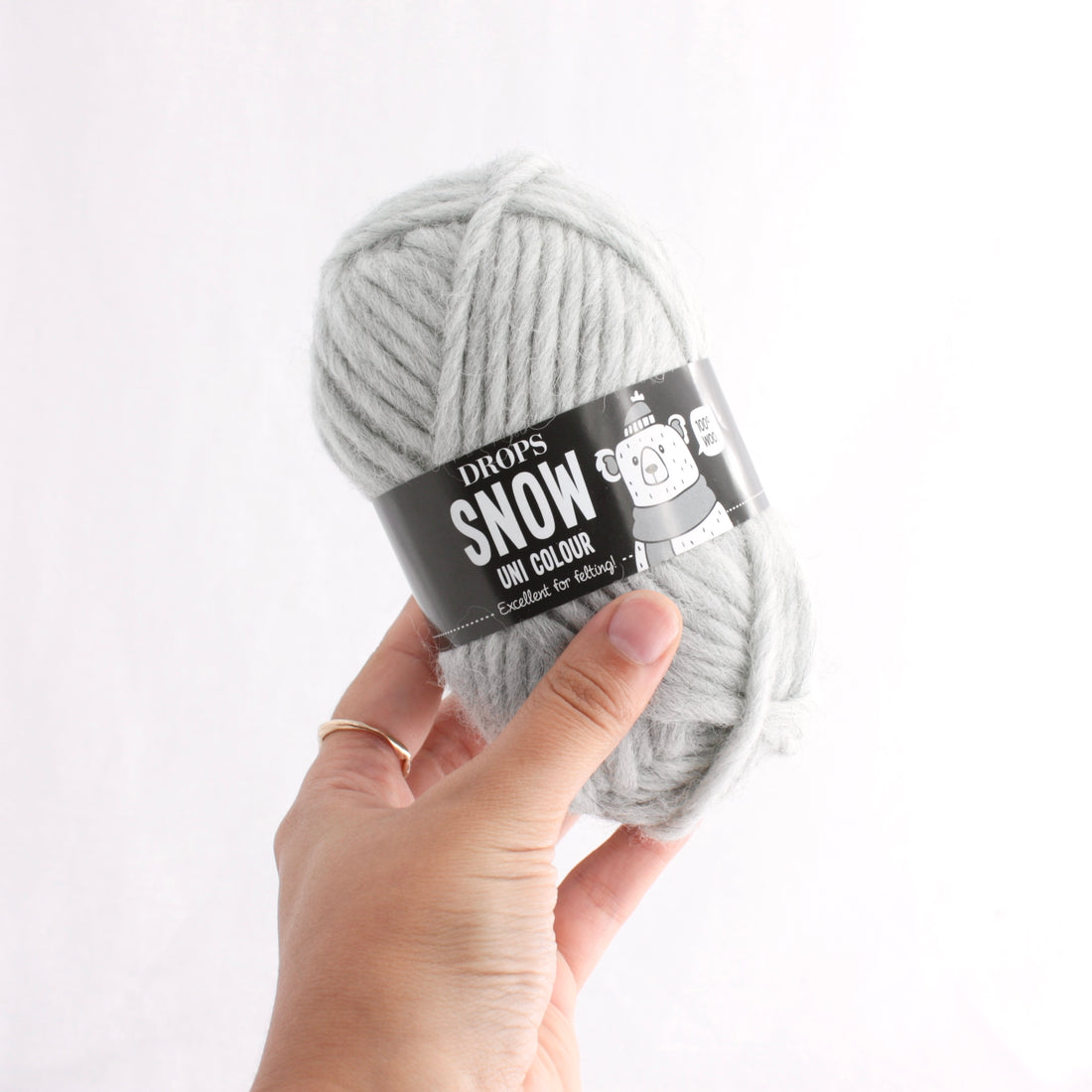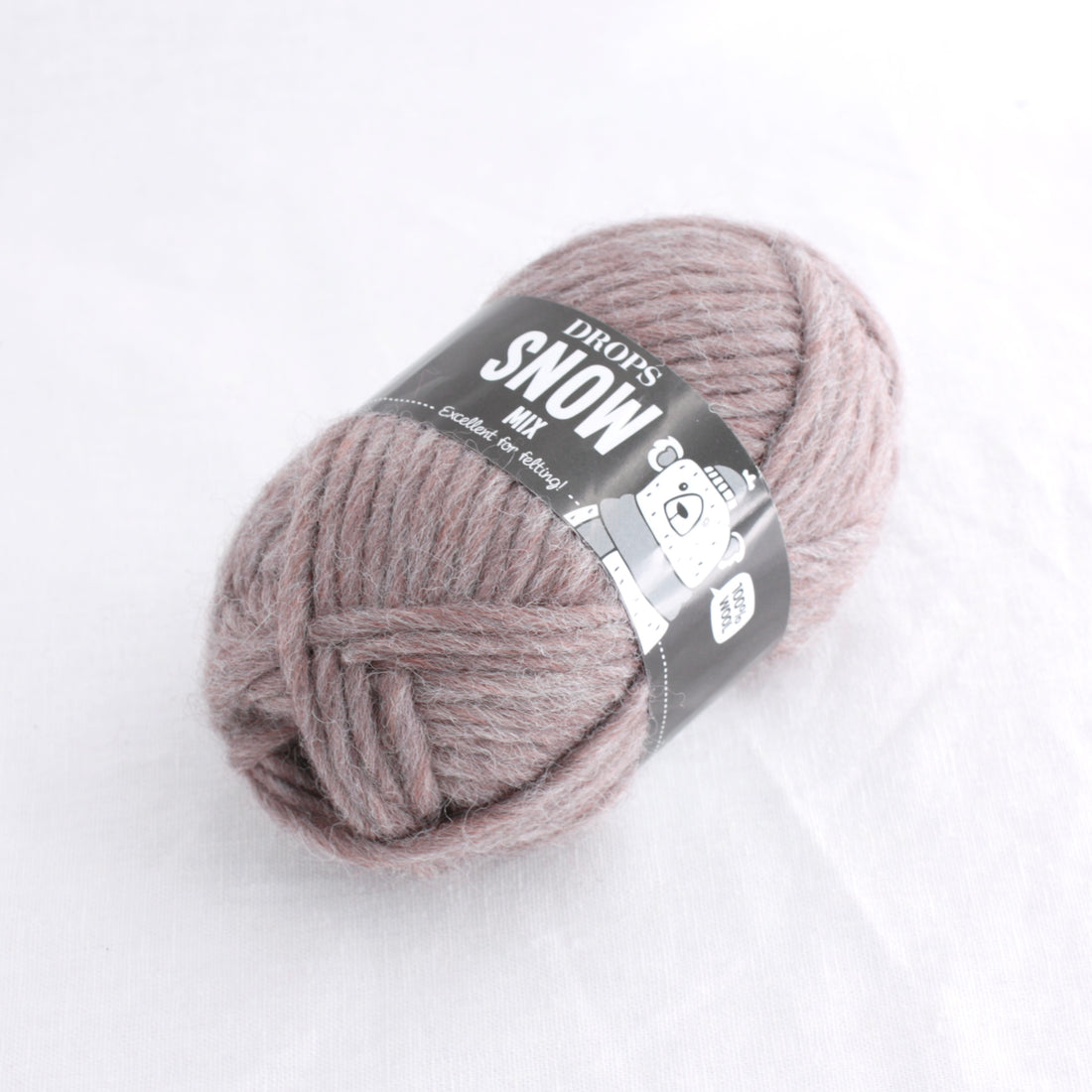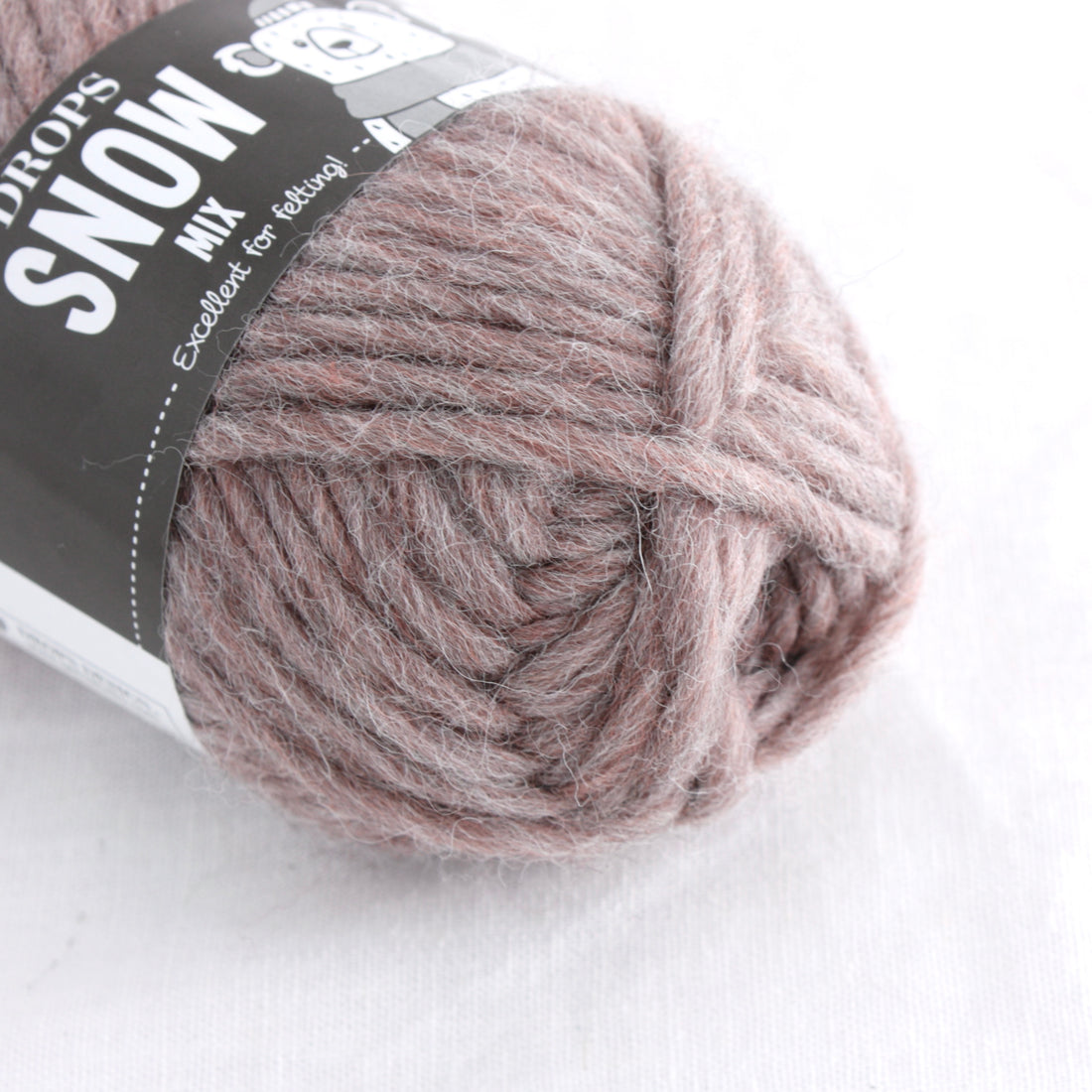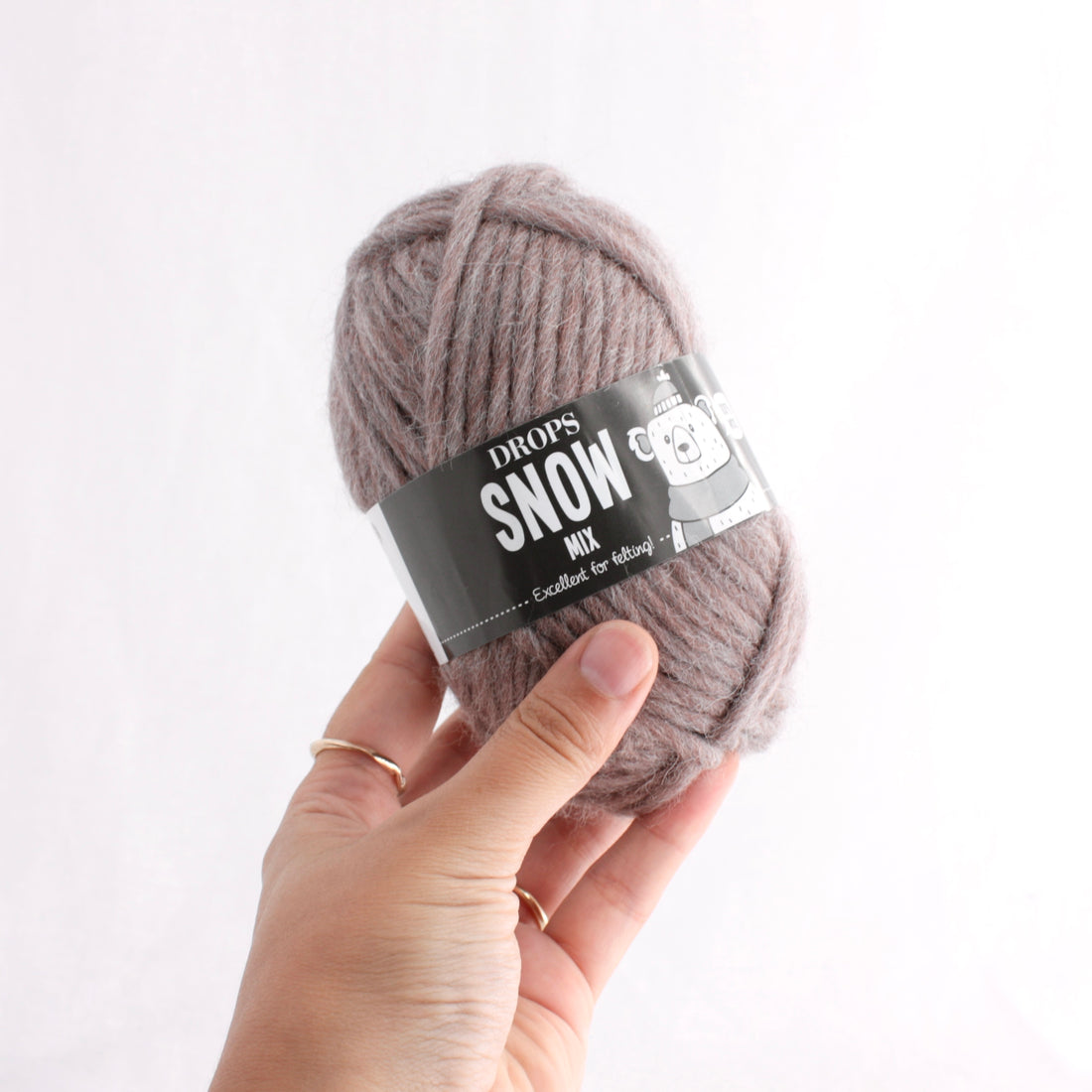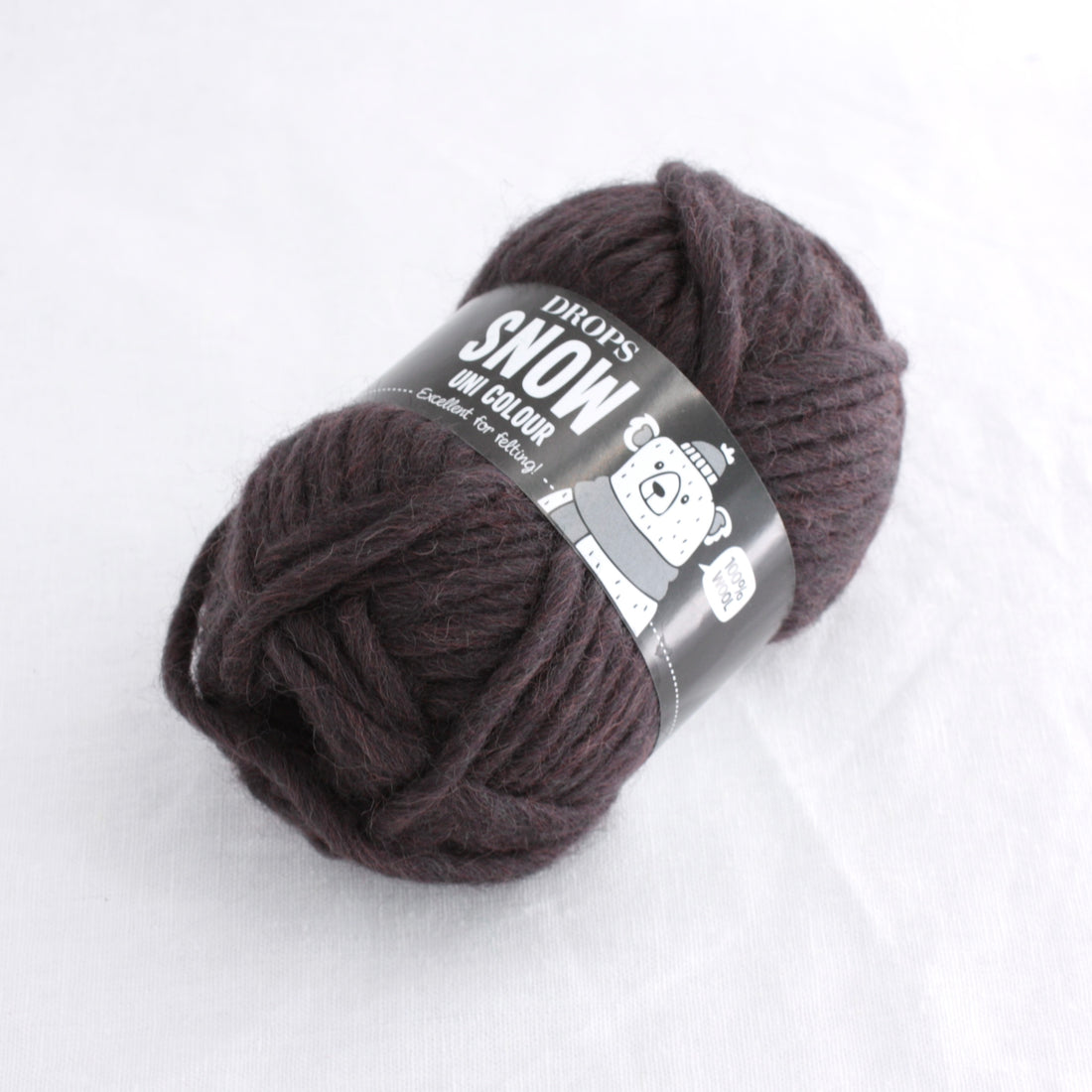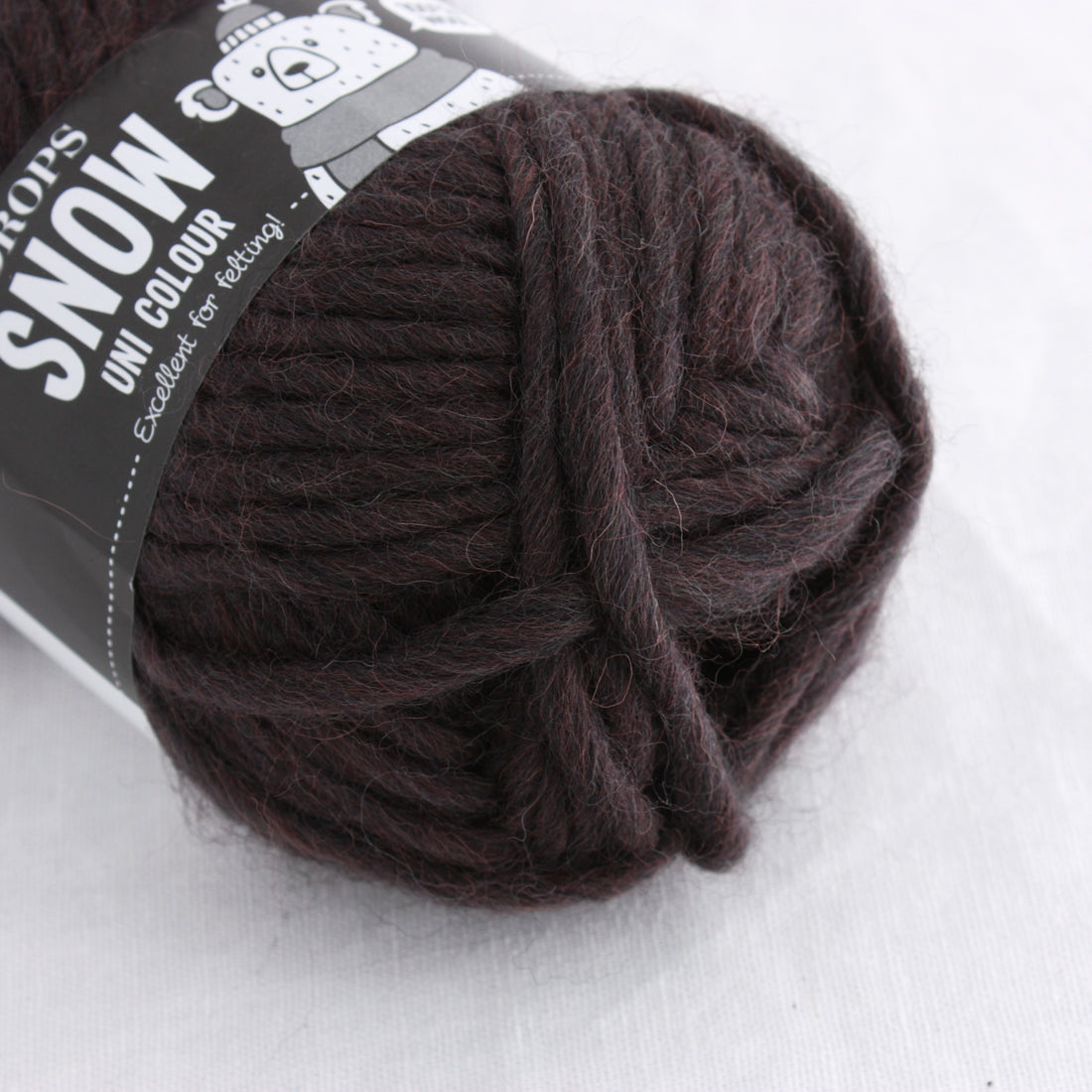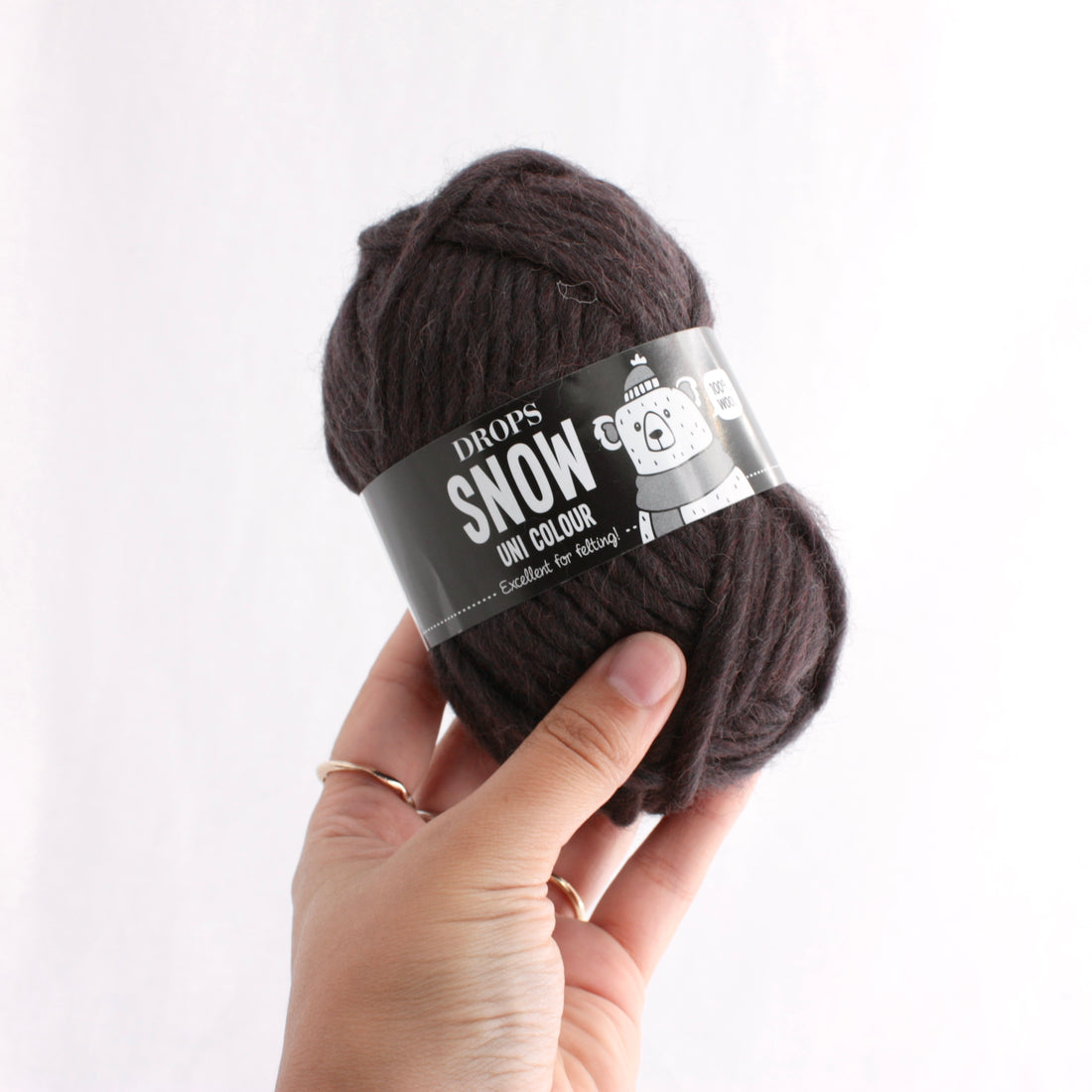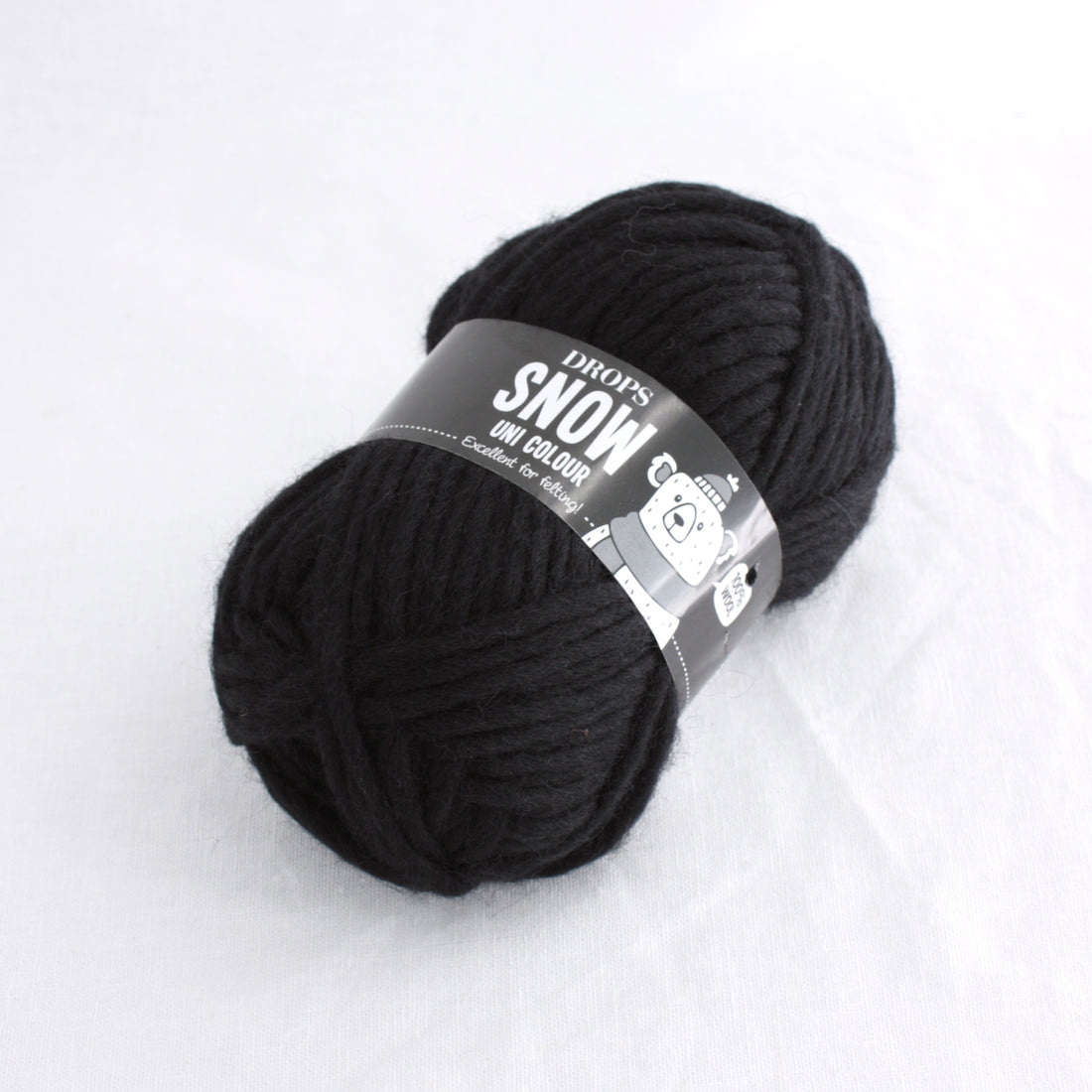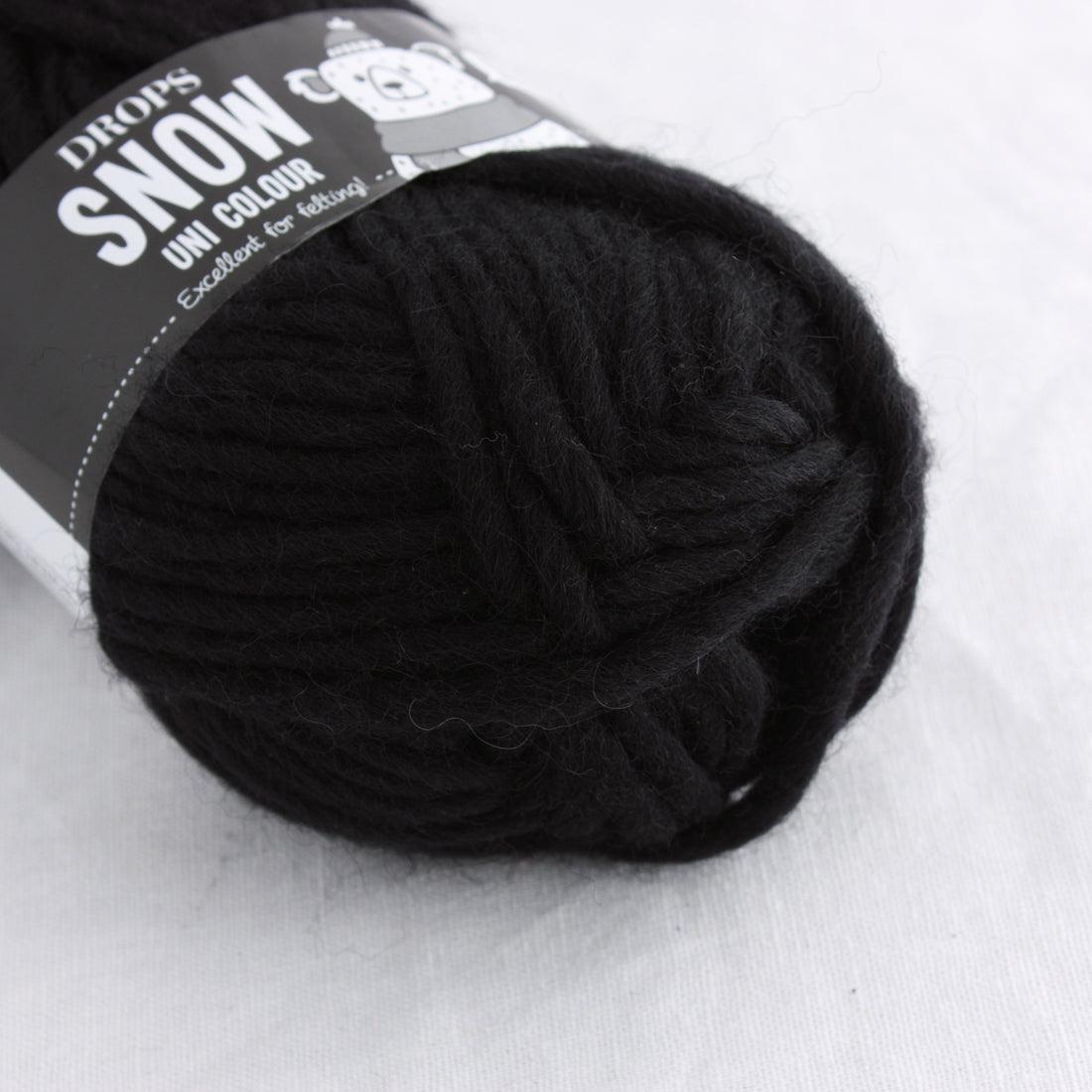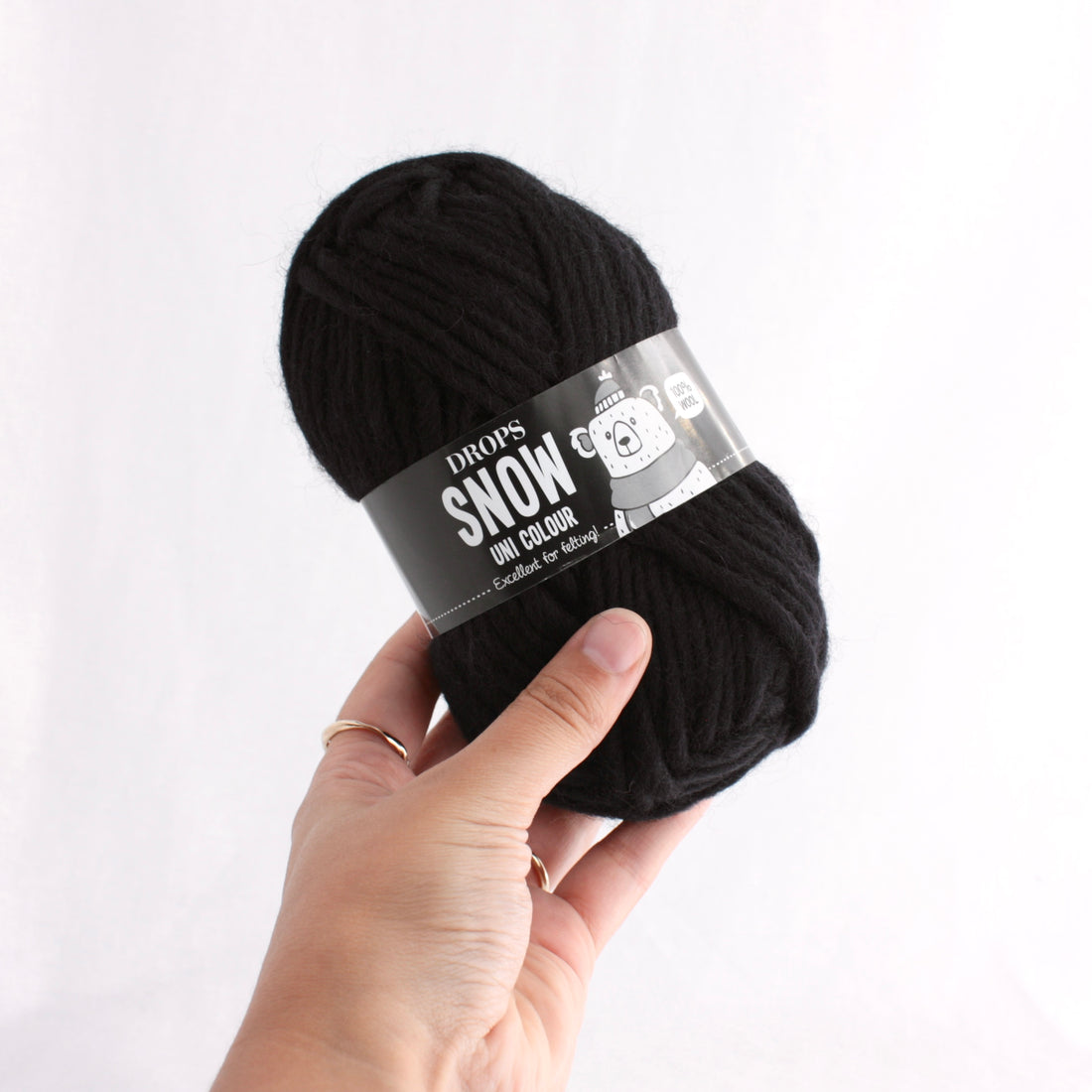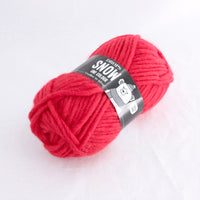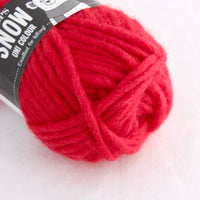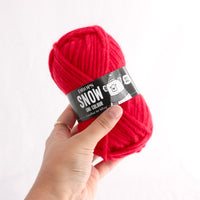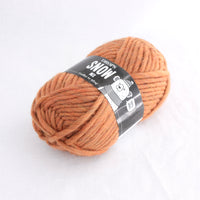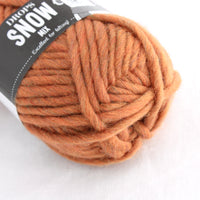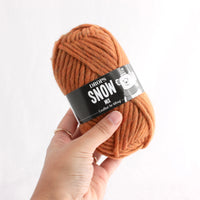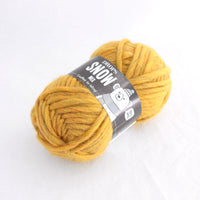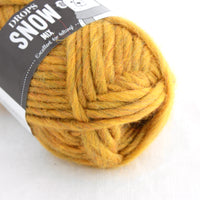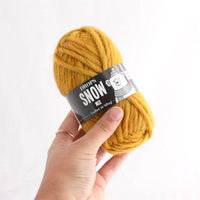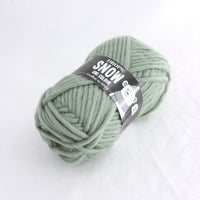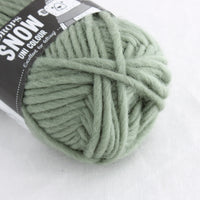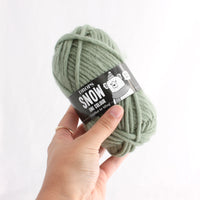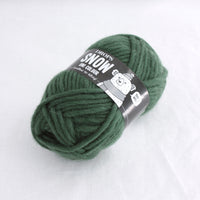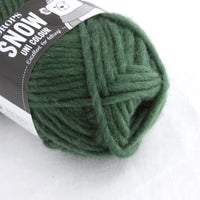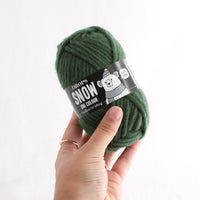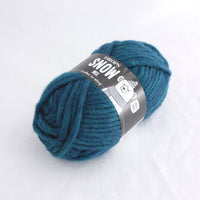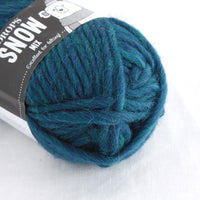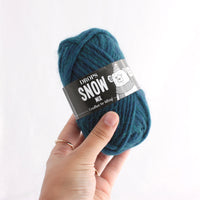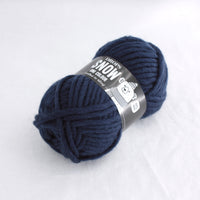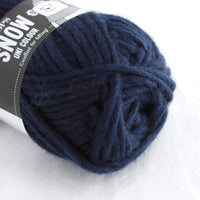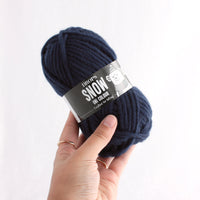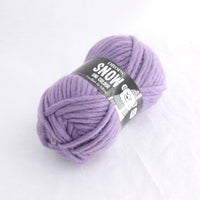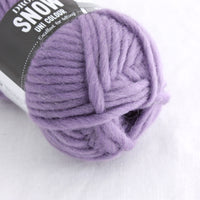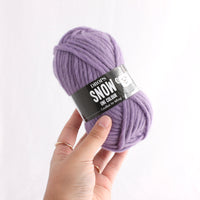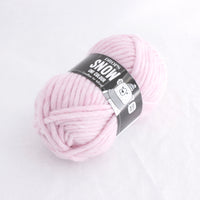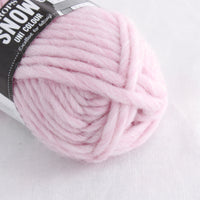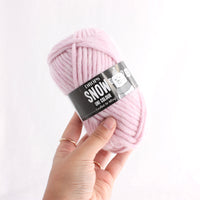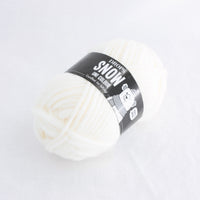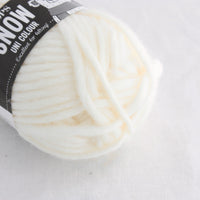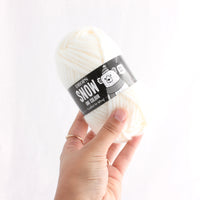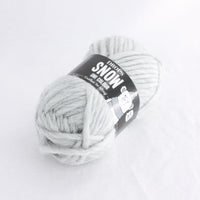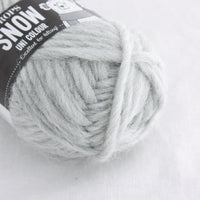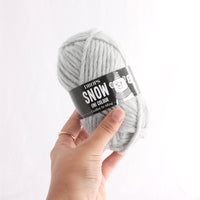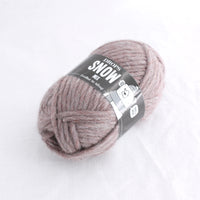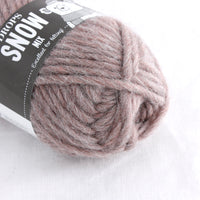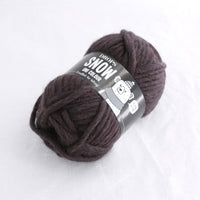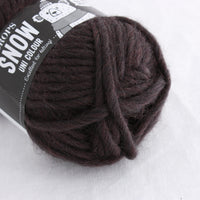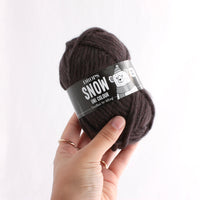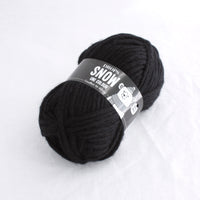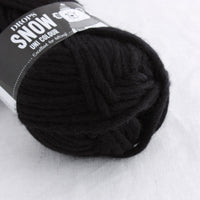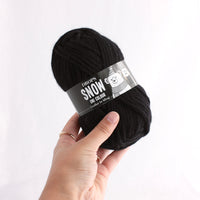 DESCRIPTION

DETAILS

HOW IT'S MADE

PROJECT IDEAS
Drops Snow is a lovely squishy 100% wool yarn that's perfect for beginner knitters! And it's a beautifully soft spun yarn, which gives it a beautiful halo and a broken-in feel once knitted. Snow is also great for felting projects! Whether you're using it like roving to wet or dry felt, or knitting it and then felting the fabric afterwards, Snow felts easily and beautifully.
CONTENT: 100% Wool
WEIGHT: Chunky
TEXTURE: Single ply, softly spun
UNIT WEIGHT: 50g 
METERAGE: 50 meters (55 yards)
NEEDLE SIZE: 9mm (US 13)
GAUGE: 10 stitches & 14 rows = 10cm/4"
WRAPS PER INCH: 8
FELTABLE: Yes 

WASHABILITY: Hand wash only, lay flat to dry
This wool yarn comes from South America, where mulesing is not practiced. The fiber is untreated, which means that it is only washed and not exposed to any chemical treatment prior to the dyeing. This highlights the fiber's natural properties, while it also provides a better shape and texture quality. You can read more about Drops' sustainability values here.
Snow is perfect for beginners who are just learning how to knit or crochet. It's also perfect for chunky accessories and garments, or for felting projects! You can rip strands off of your ball of yarns to use in wet or dry felting, or you can knit things like slippers, mittens, or baskets, and felt them in the wash!