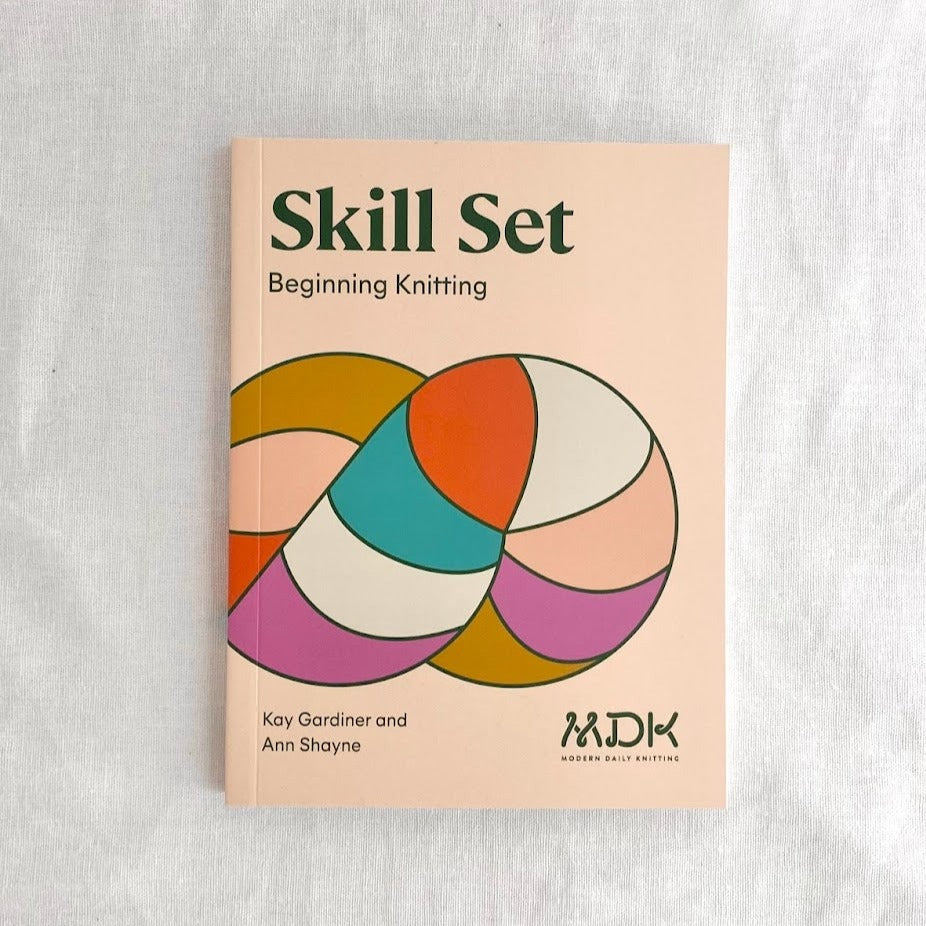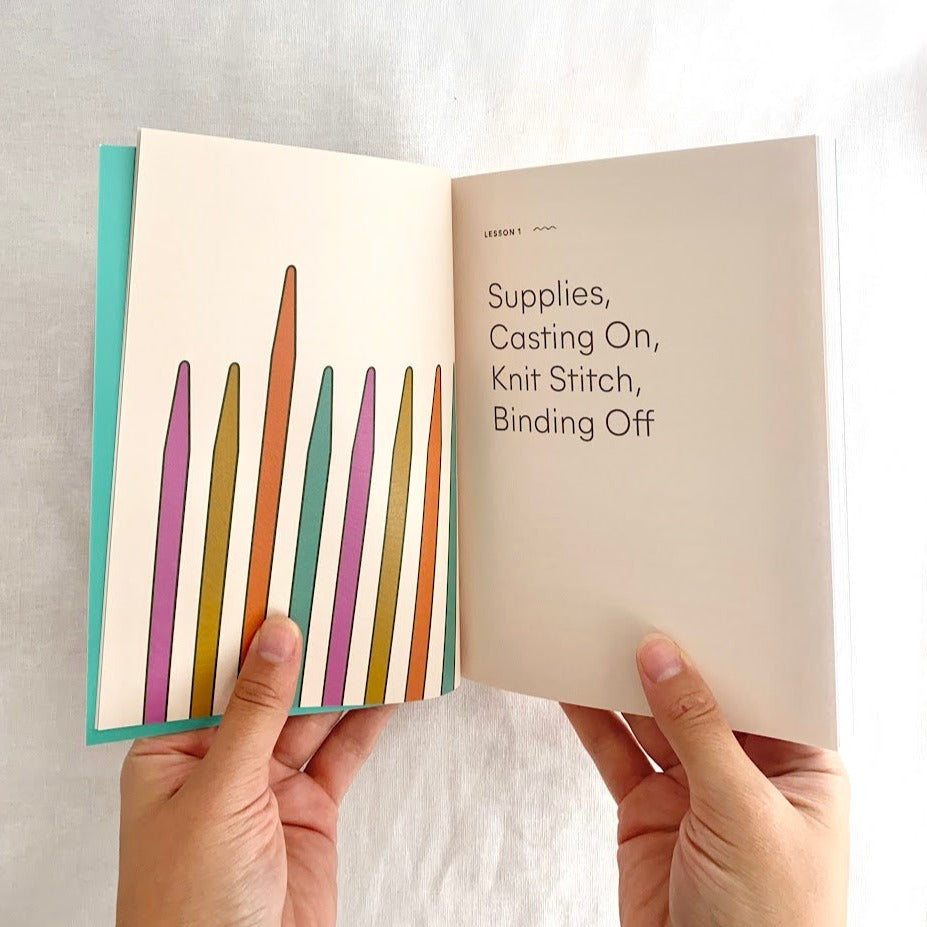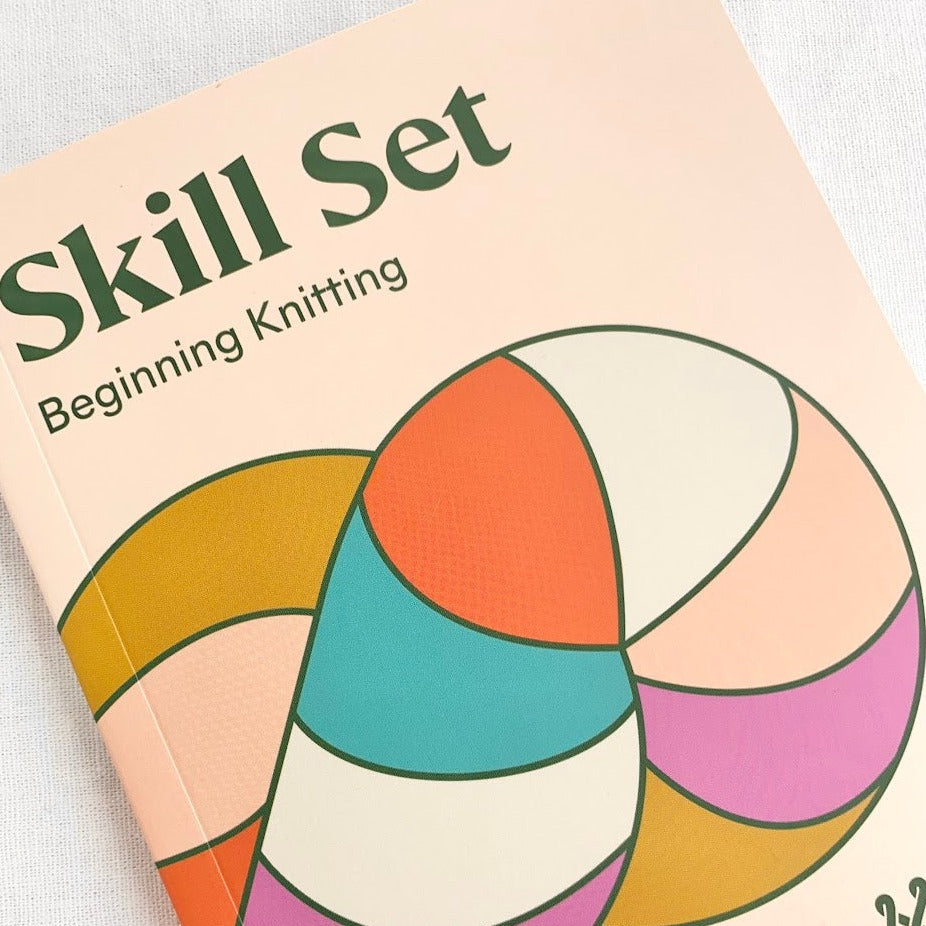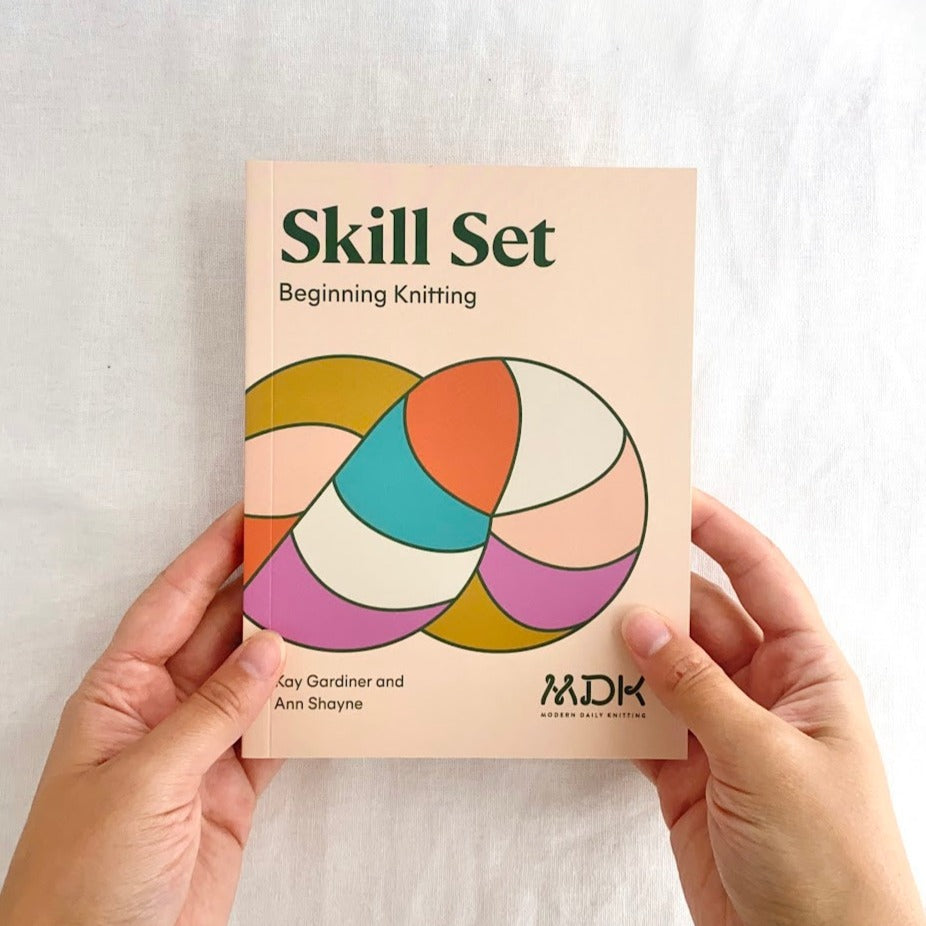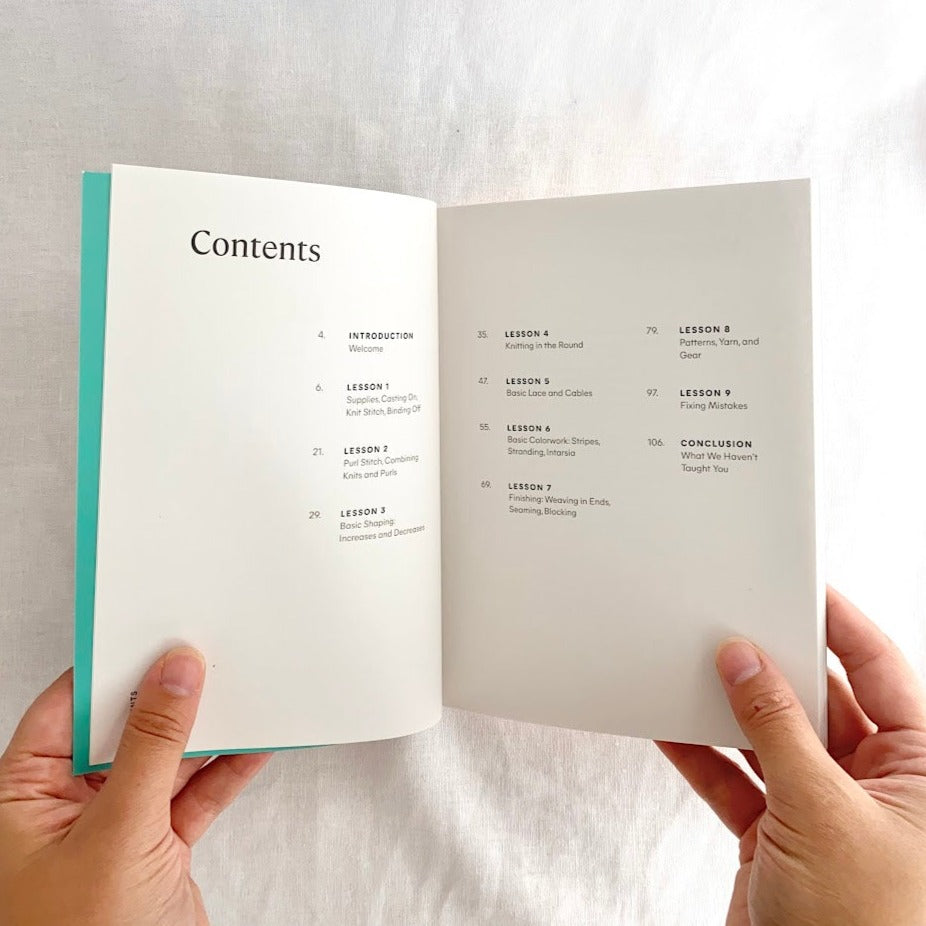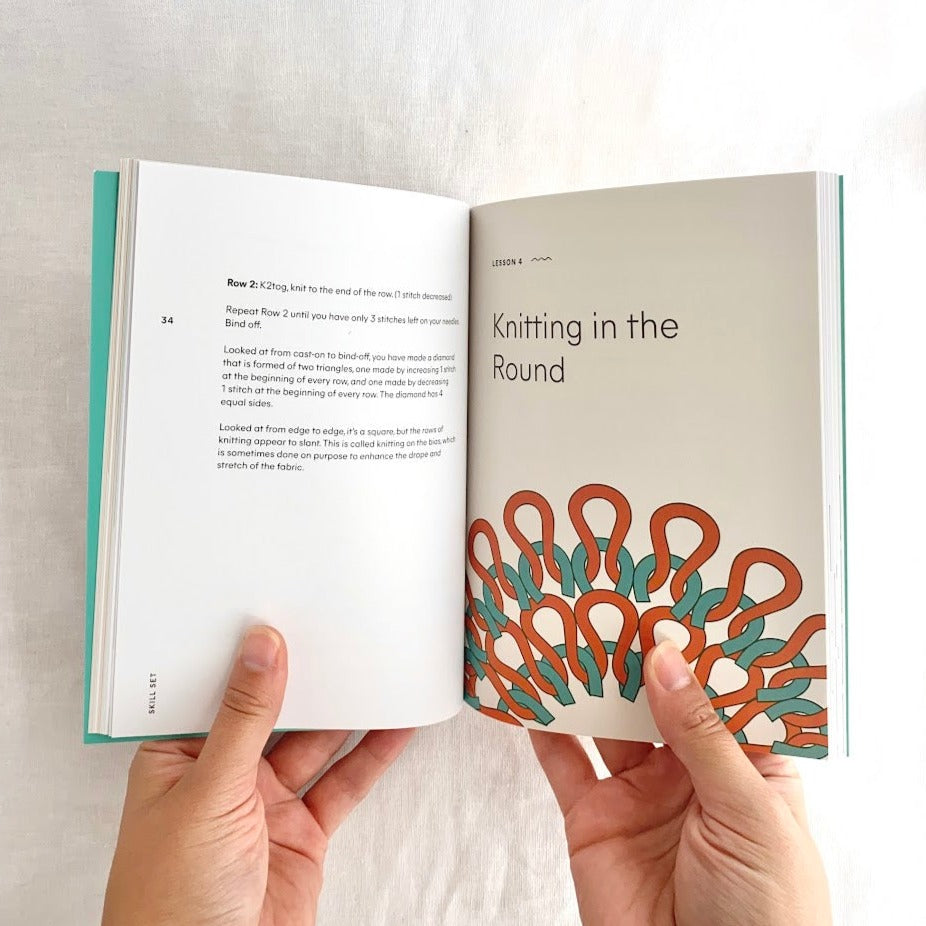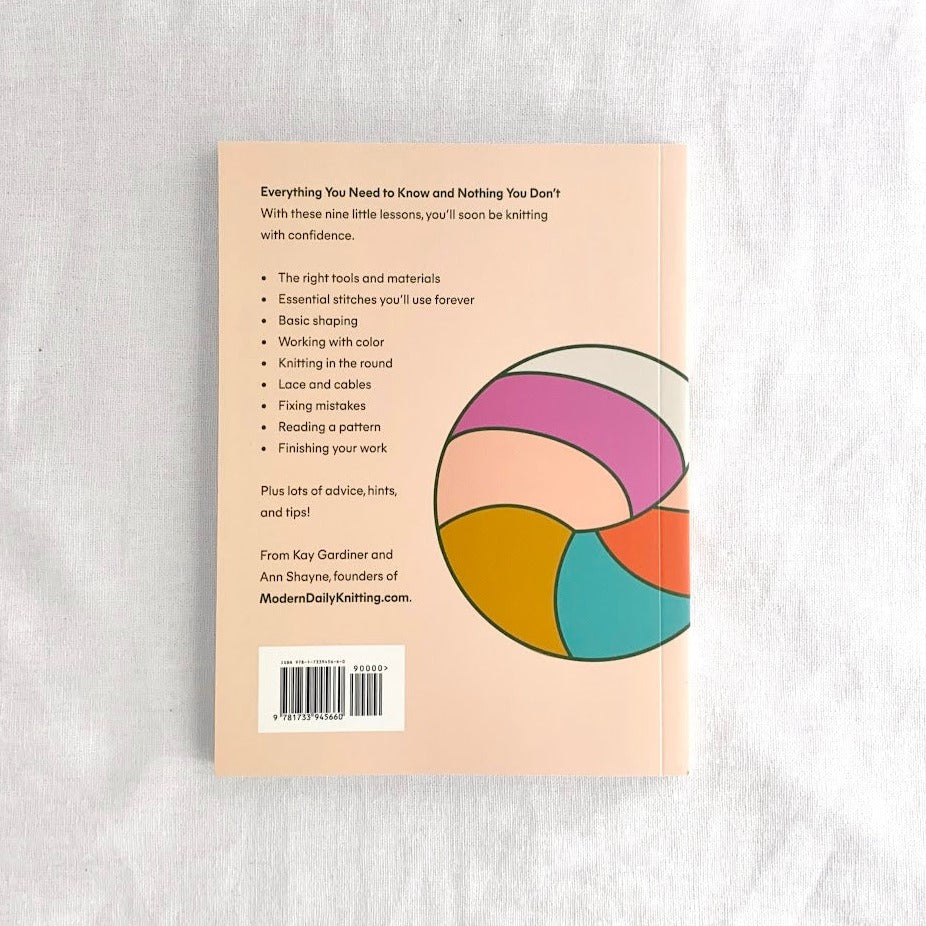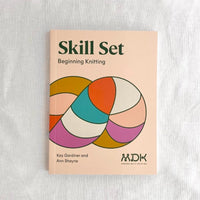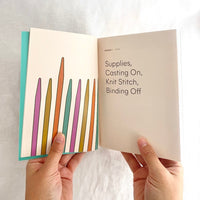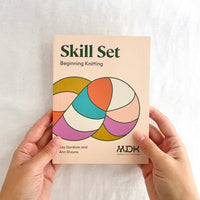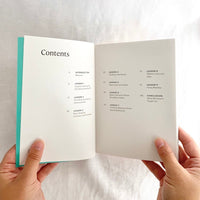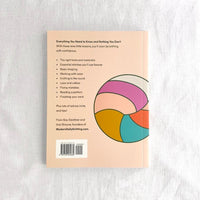 Skill Set: Beginning Knitting | Modern Daily Knitting
DESCRIPTION

DETAILS

THE LESSONS
If you've been wanting to learn how to knit but are feeling overwhelmed, this is the book for you.
With nine easy lessons and lots of helpful illustrations, this book lays out the basics of how to knit for the very first time. It covers the supplies you'll need, how to cast on your project, the different foundation stitches you'll need to know - as well as lessons on shaping, knitting in-the-round, cables, colourwork, and finishing. It also has a lesson dedicated to fixing any mistakes along the way!
It's a great little book for any skill range, whether you've never picked up a needle before, or you're a beginner who wants to expand your knitting knowledge - it's also a helpful resource for advanced knitters to pull off their bookshelf if they forget something!
AUTHOUR: Kay Gardiner and Ann Shayne
PUBLISHER: Modern Daily Knitting
TYPE: Paperback
NO. OF PAGES: 107
DIMENSIONS: 18.5x14cm (7.25x5.5")
LESSON 1: Supplies, Casting On, Knit Stitch, Binding Off
LESSON 2: Purl Stitch, Combining Knits & Purls
LESSON 3: Basic Shaping: Increases & Decreases
LESSON 4: Knitting in the Round
LESSON 5: Basic Lace & Cables
LESSON 6: Basic Colourwork: Stripes, Stranding, Intarsia
LESSON 7: Finishing: Weaving in Ends, Seaming, Blocking
LESSON 8: Patterns, Yarn, and Gear
LESSON 9: Fixing Mistakes