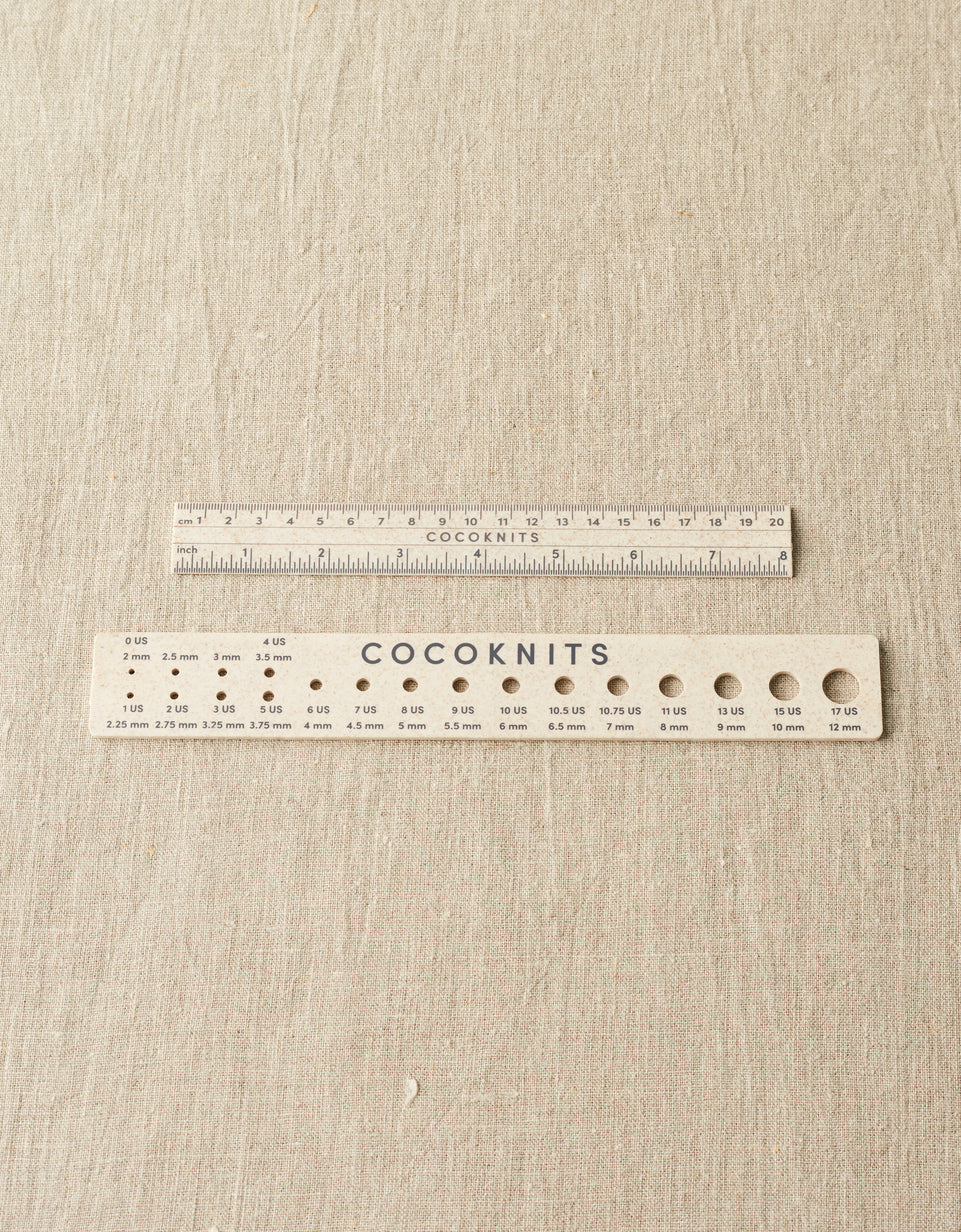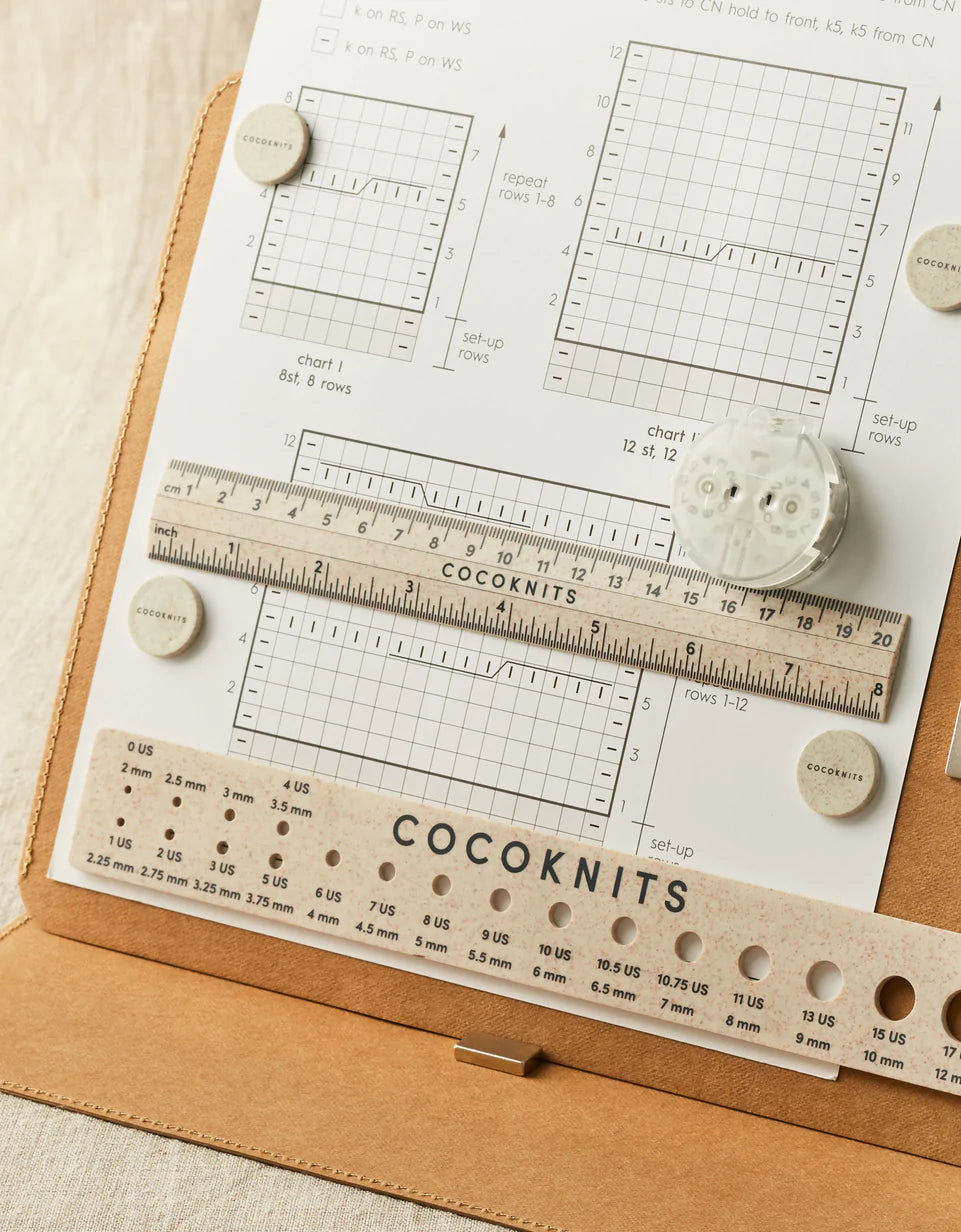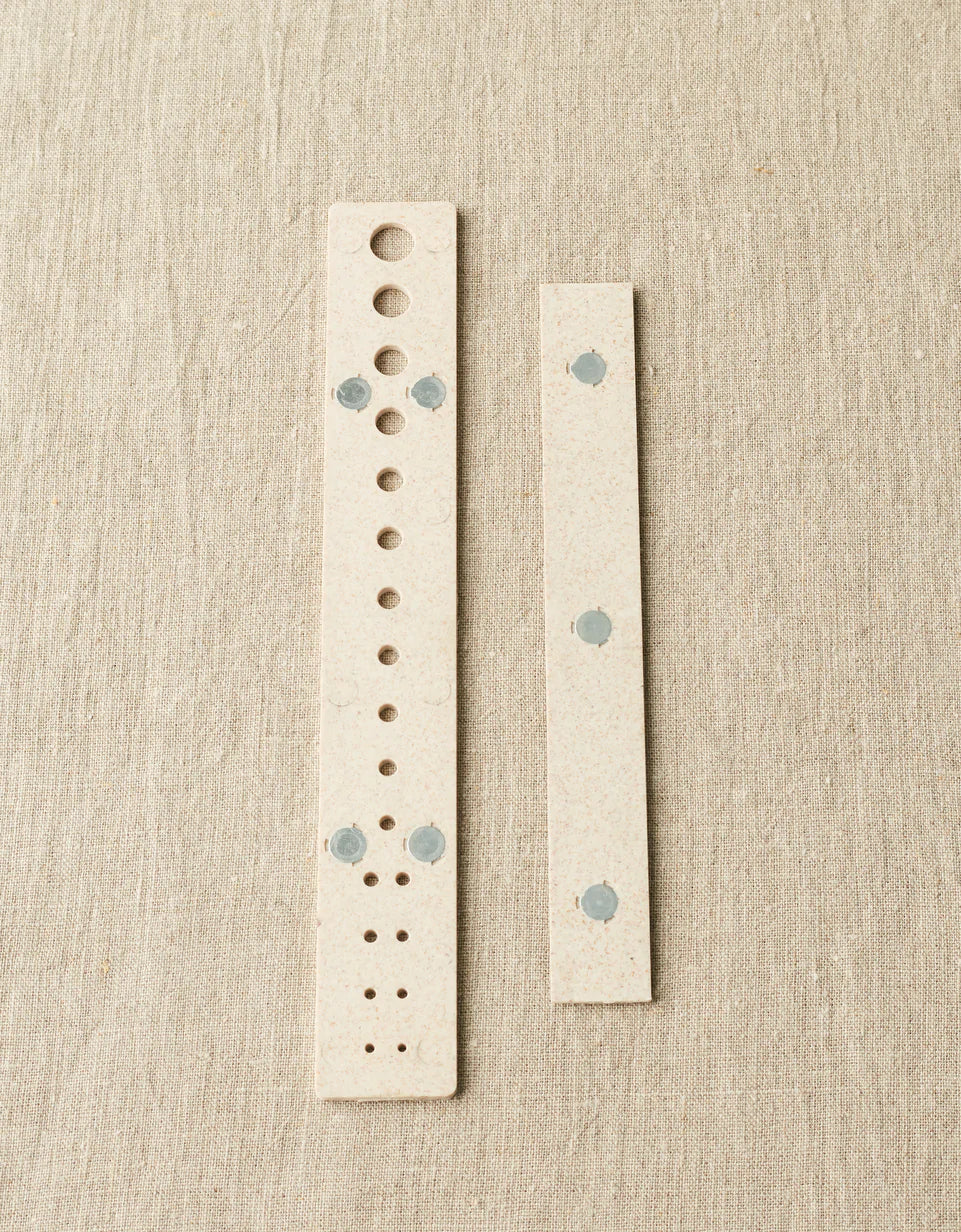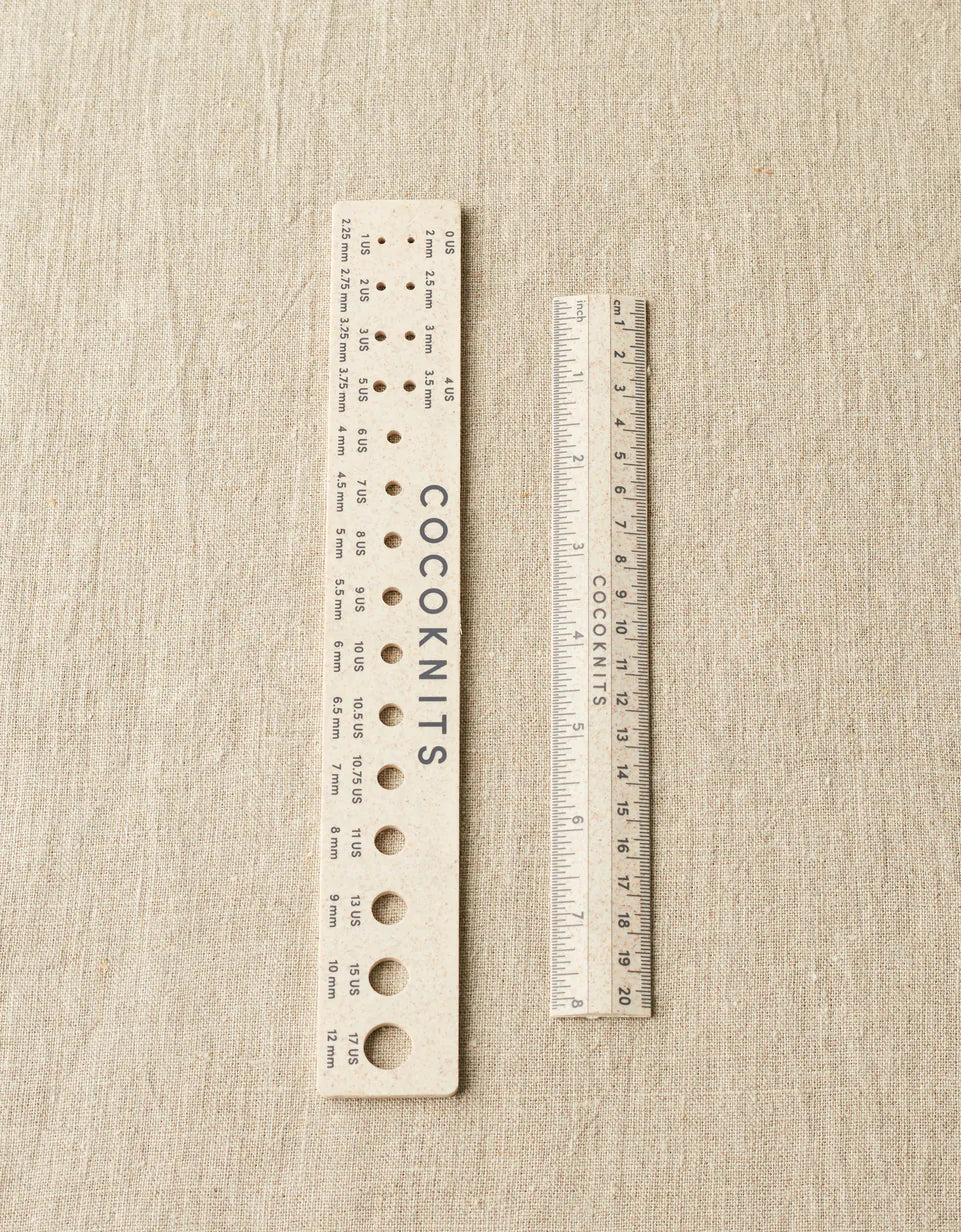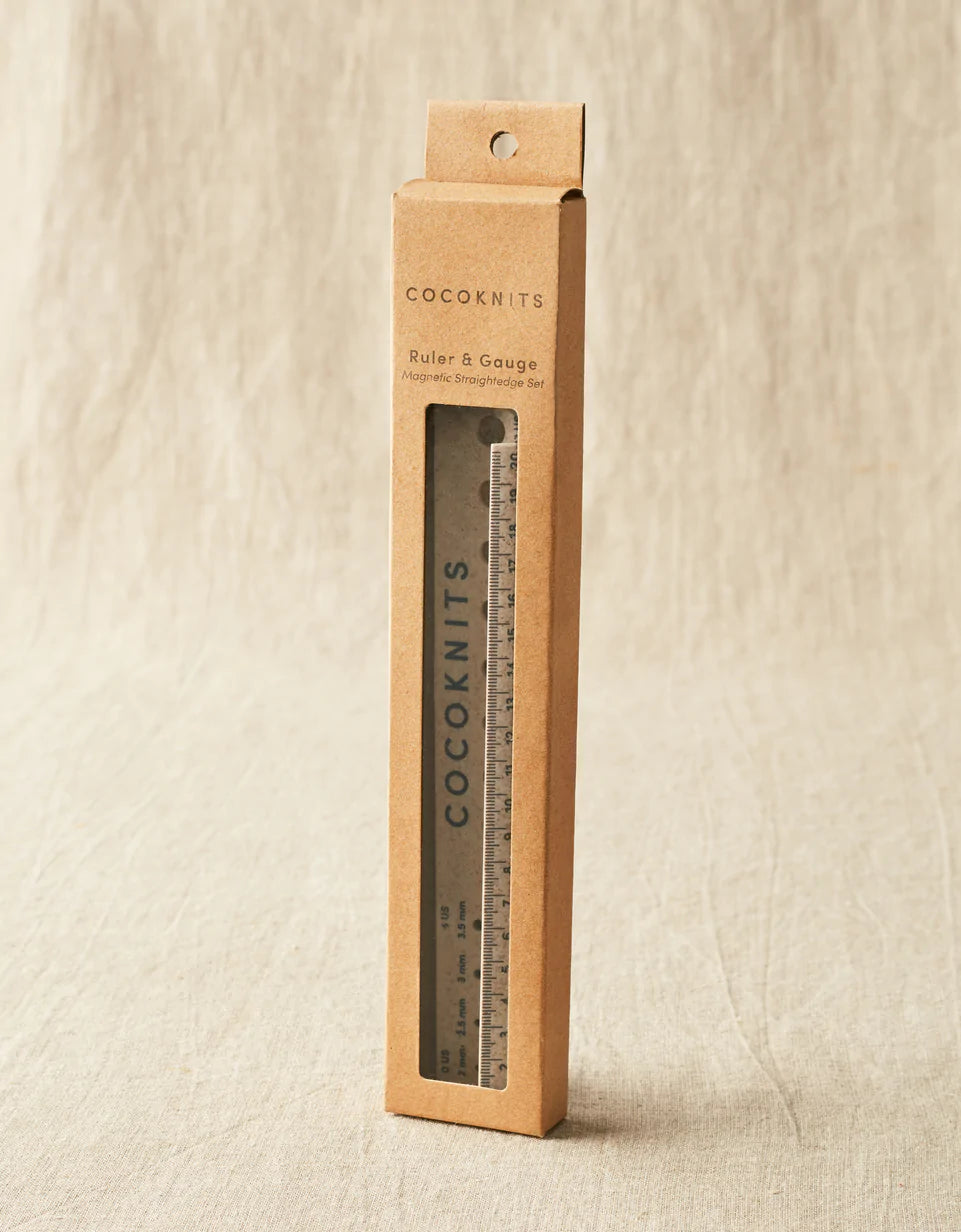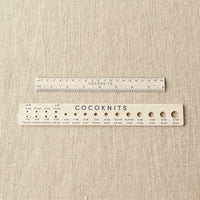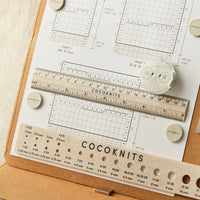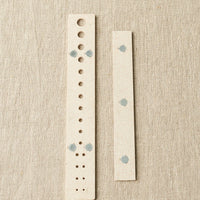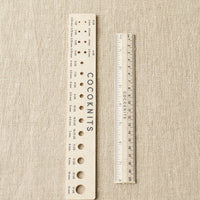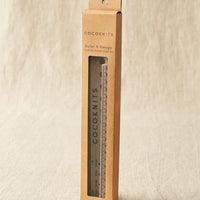 Ruler & Gauge Set | Cocoknits
DESCRIPTION

DETAILS

HOW IT'S MADE

HOW TO USE
Made of 100% biodegradable plant fiber, and embedded with little magnets on the back, this ruler set is the perfect addition for your knititng kit!
In addition to measuring and checking needle size, these rulers are also great for providing a nice straight edge for you to keep track of a pattern or chart while you knit.
MATERIAL: PLA (100% plant fiber)
DIMENSIONS: 
Ruler is 20 cm x 2.5 cm / 8" x 1" /
Needle Gauge is 25 cm x 3.5 cm / 9.875" x 1.375" and measures from 2-12mm (US 0-17)
Cocoknits products are made with high quality materials which are ethically sourced from the US, China, and Morocco. This ruler set is made of PLA, which is made from fermented plant starch such as corn, beets, or sugar cane. It is 100% biodegradable and contains no plastic. Cocoknits also packages most of their products in recyclable, biodegradable kraft paper. Learn more about the brand's values here.
Designed specifically for the Cocoknits Maker's Board, these rulers stick to any metal surface. With the ruler, you can measure gauge swatches and dimensions of projects as you knit. With the gauge ruler, you can check that you're using the right needles for your project. As well, both rulers have a nice straight edge for you to visually underline sections of patterns, cross out lines of knitting charts, or hide lines of patterns so you can easily keep track of where you are.
PLA is biodegradable, but it is not water soluble, so these rulers can still get wet.