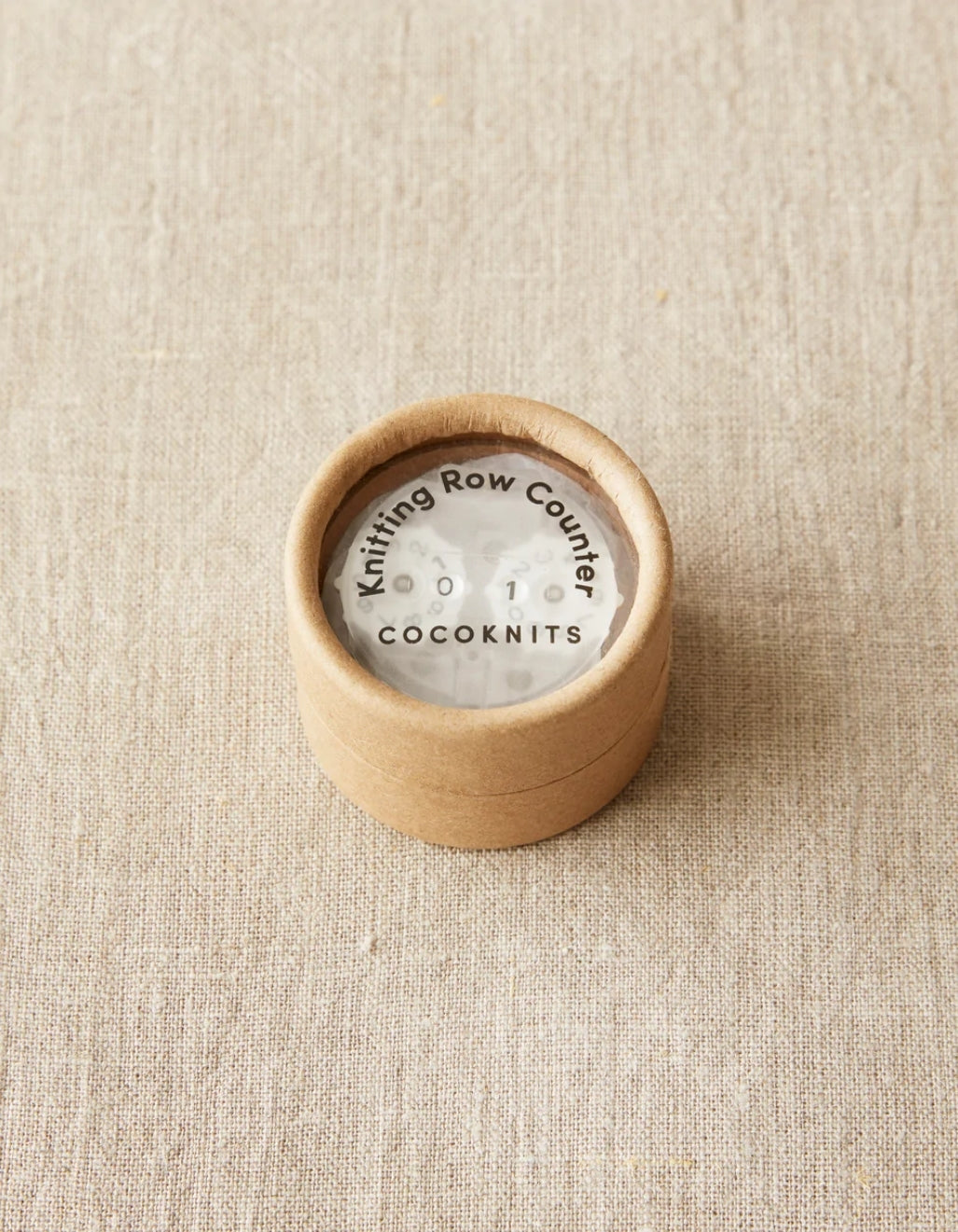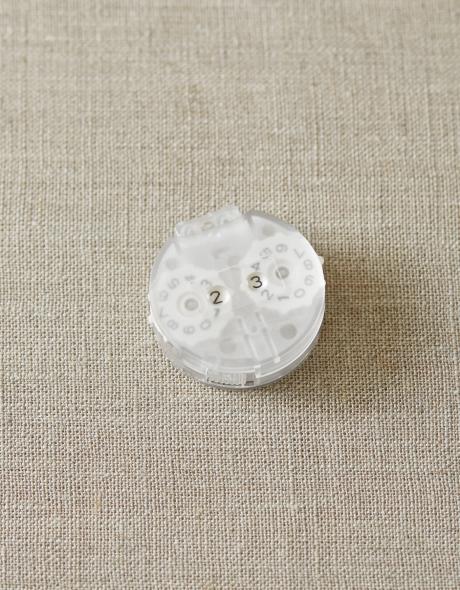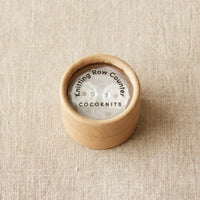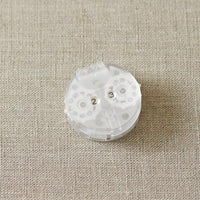 DESCRIPTION

DETAILS

HOW IT'S MADE

HOW TO USE
Finally a row counter that's as elegant as it is useful!
A row counter is an essential tool for a knitter or crocheter. Whether you're following a pattern than gives you a specific amount of rows, you have to decrease or increase stitches on every odd or even row, or you're making that second sock and need to make the ankle the exact same length as the first one - a row counter is super helpful. This row counter also has a steel backing for sticking to your Maker's Keep, plus the numbers are magnified for easier use.
MATERIAL: Polycarbonate, steel backing
DIMENSIONS: 4cm (1.5") x 4cm (1.5" x 1cm (1/2")
Cocoknits products are made with high quality materials which are ethically sourced from the US, China, and Morocco. Cocoknits also packages their products in recyclable, biodegradable kraft paper. Learn more about the brand's values here.
To use the row counter, depress the top button to advance the number wheels. The wheel on the left can be manually adjusted back to zero when you want to reset. There is also a locking tab on the bottom so that your row counter won't accidentally advance while it's in your project bag.