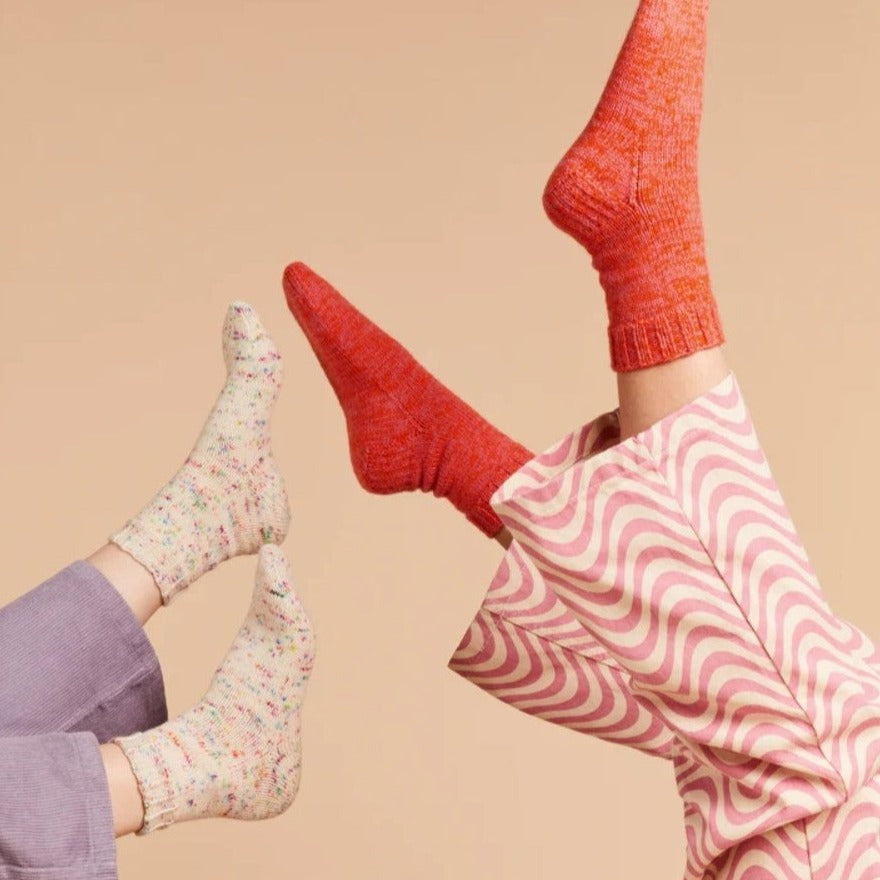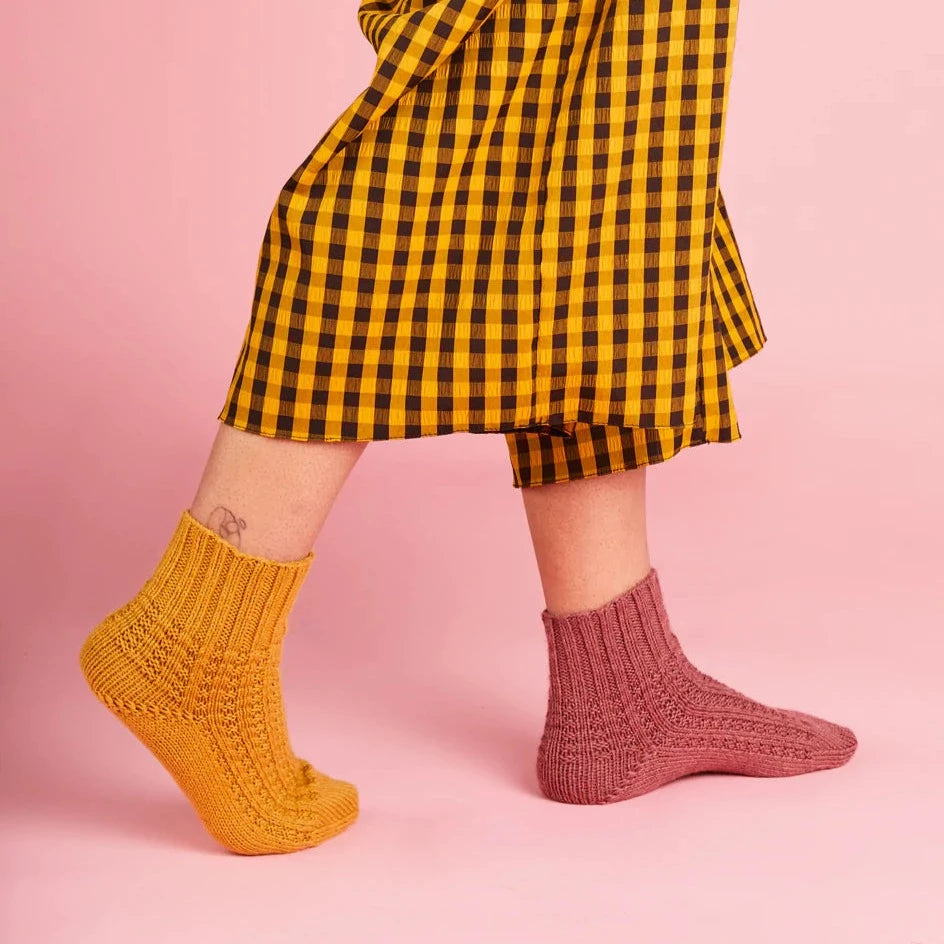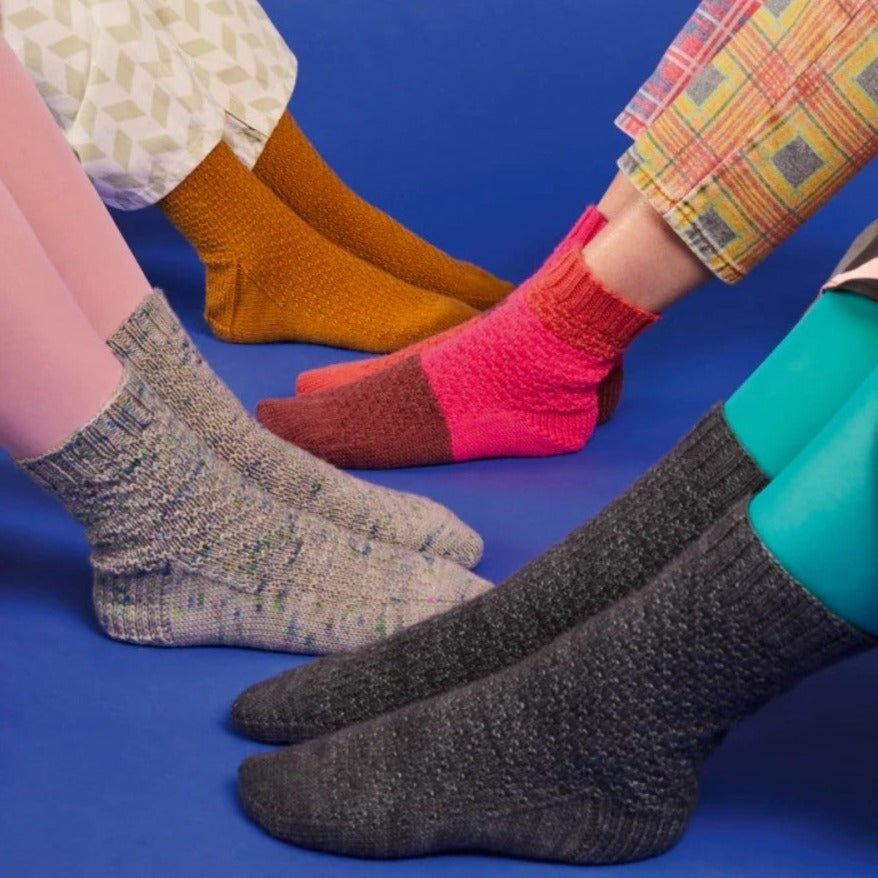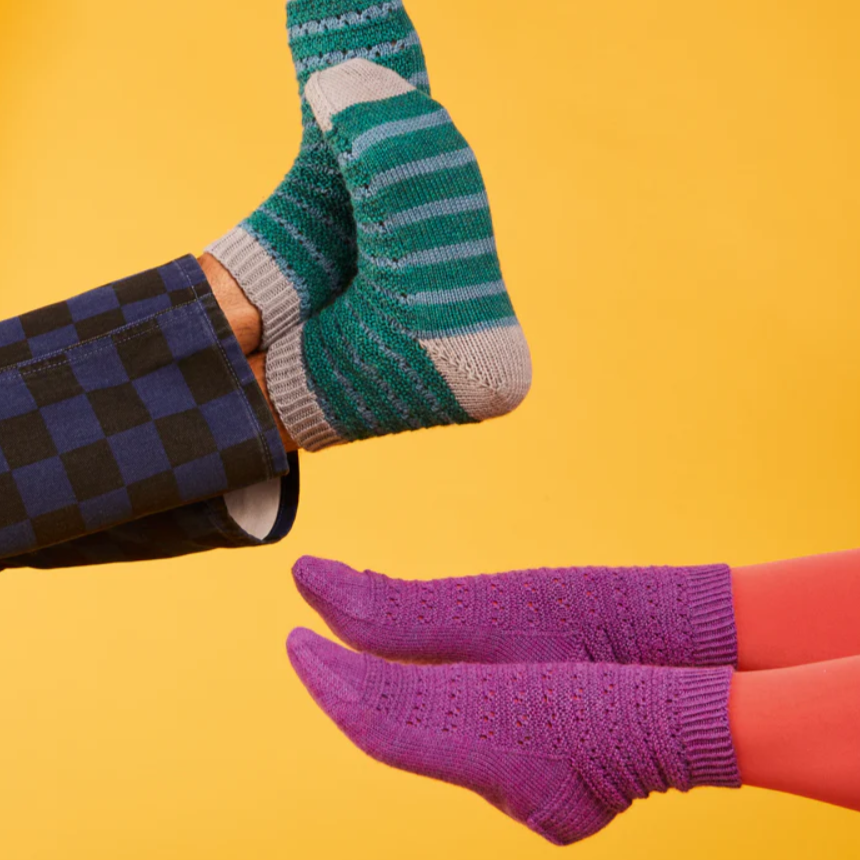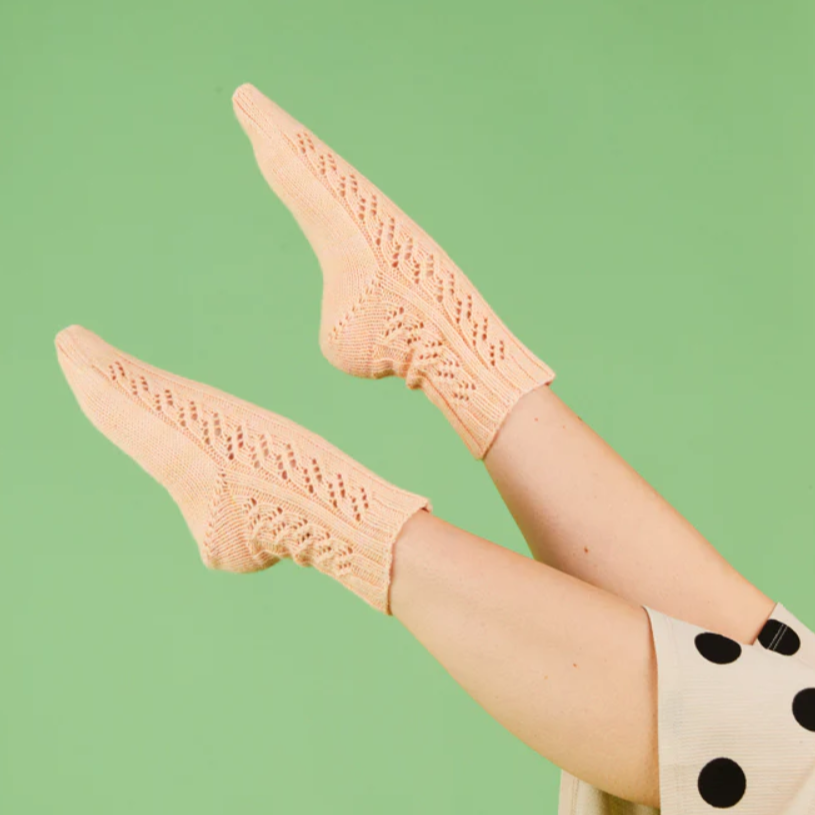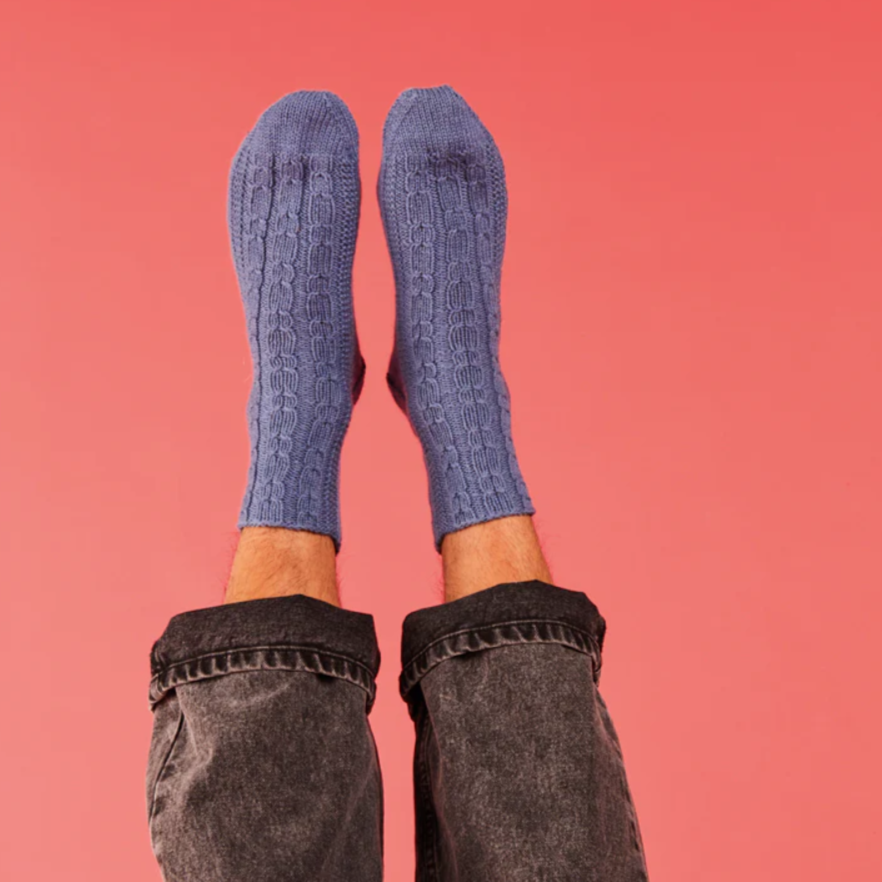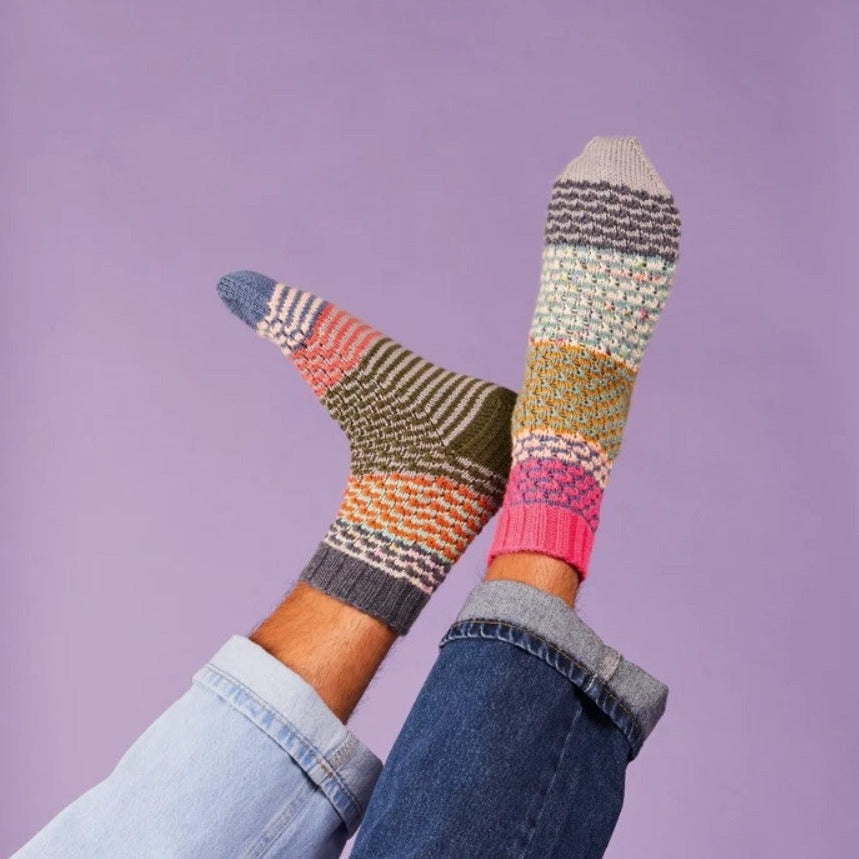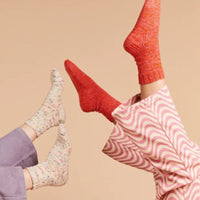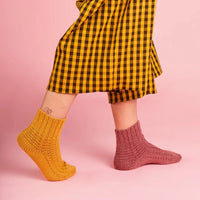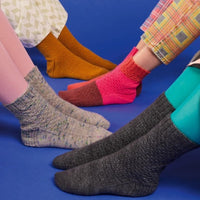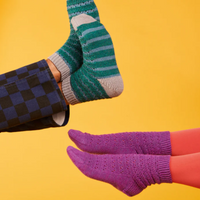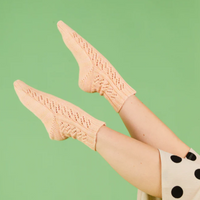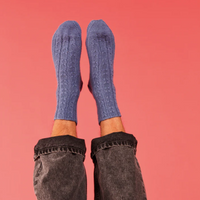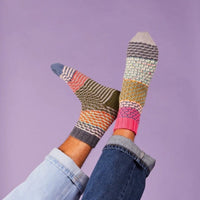 Ready Set Socks | Pom Pom
Socks Socks Socks! Who doesn't love knitting socks?
This brand new book from Pom Pom Magazine is a brightly coloured compendium of sock patterns. In this book, you'll get 10 unique sock patterns in both fingering and DK weight versions, with examples of each design in different colours and different alterations.
It's sure to be a book sock knitters go back to over and over again to get inspired for their next pair of socks!
This book contains a download code for your digital copy.
AUTHOURS: Rachel Coopey
PUBLISHER: Pom Pom Press
TYPE: Softcover
NO. OF PAGES: 160
LANGUAGE: English
PATTERNS: 10 sock patterns
DIMENSIONS: 25x22cm (9.5x8.5")
PRINTED IN: United Kingdom