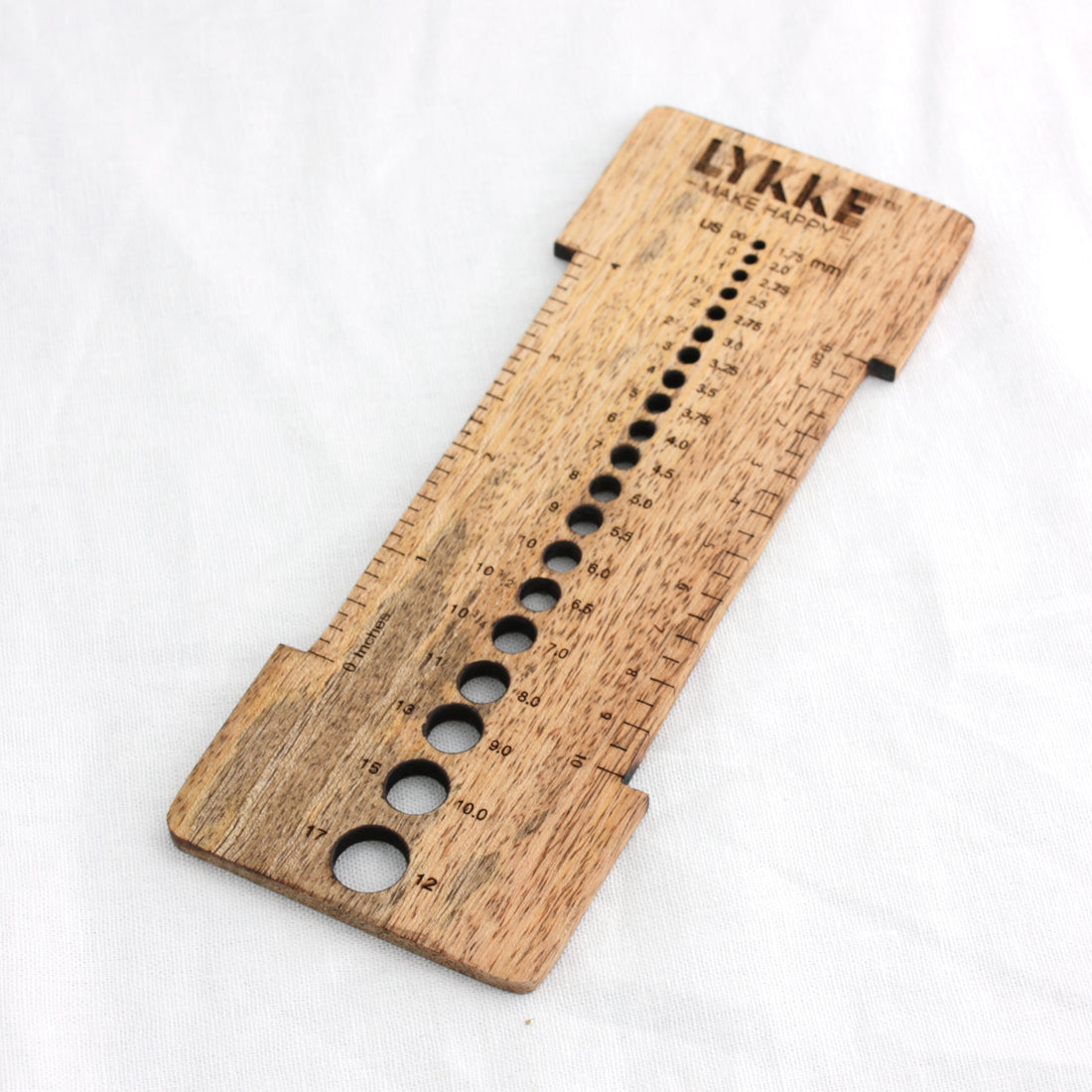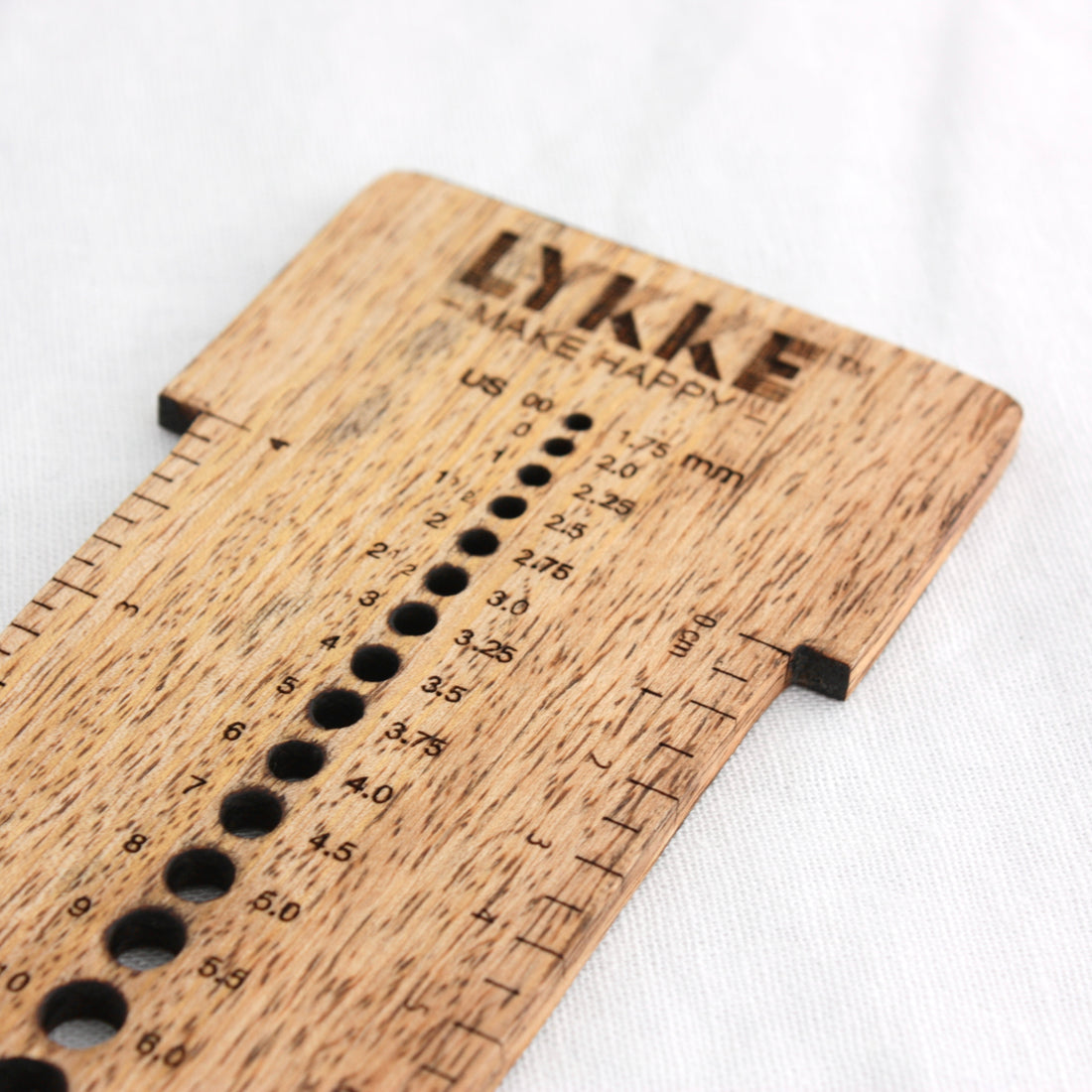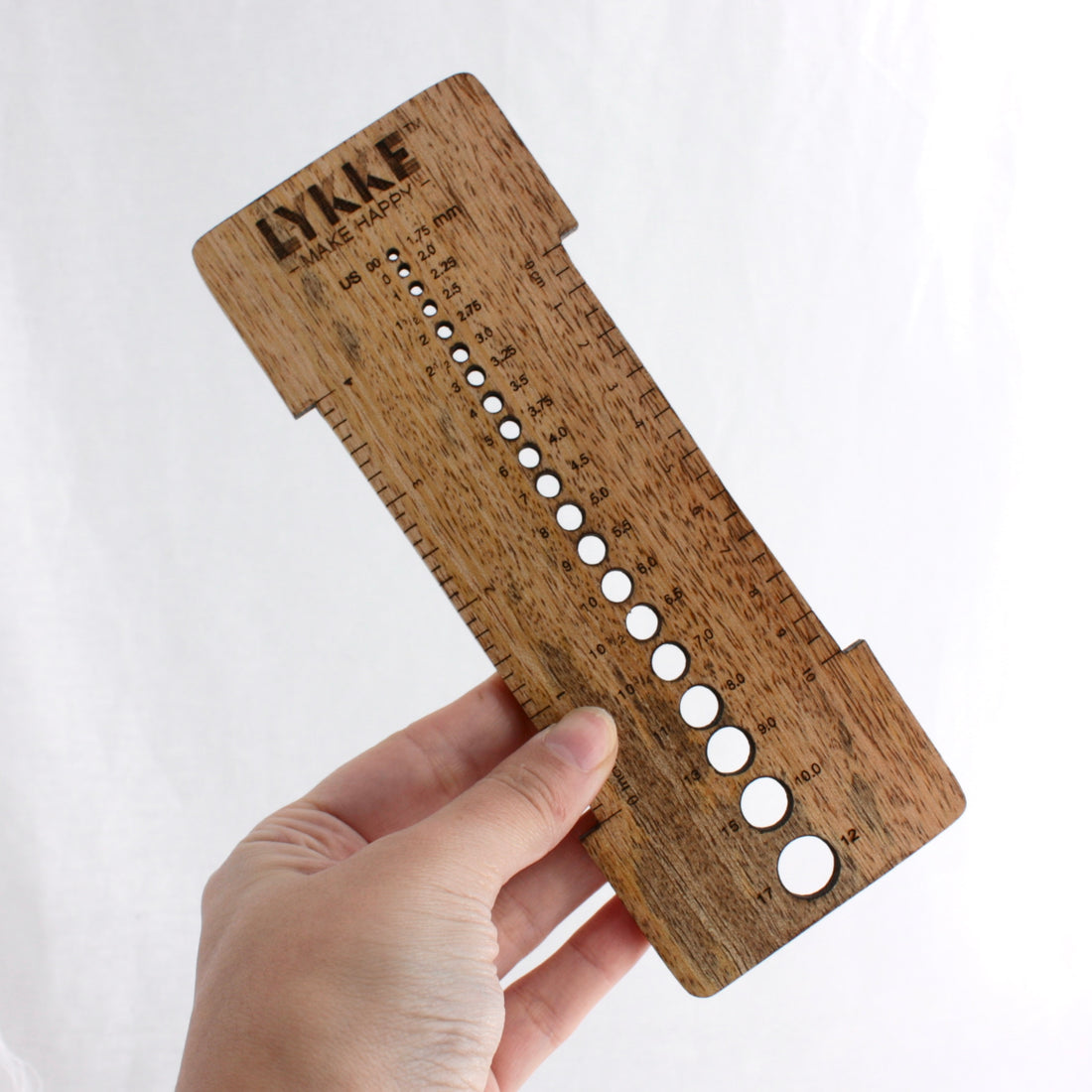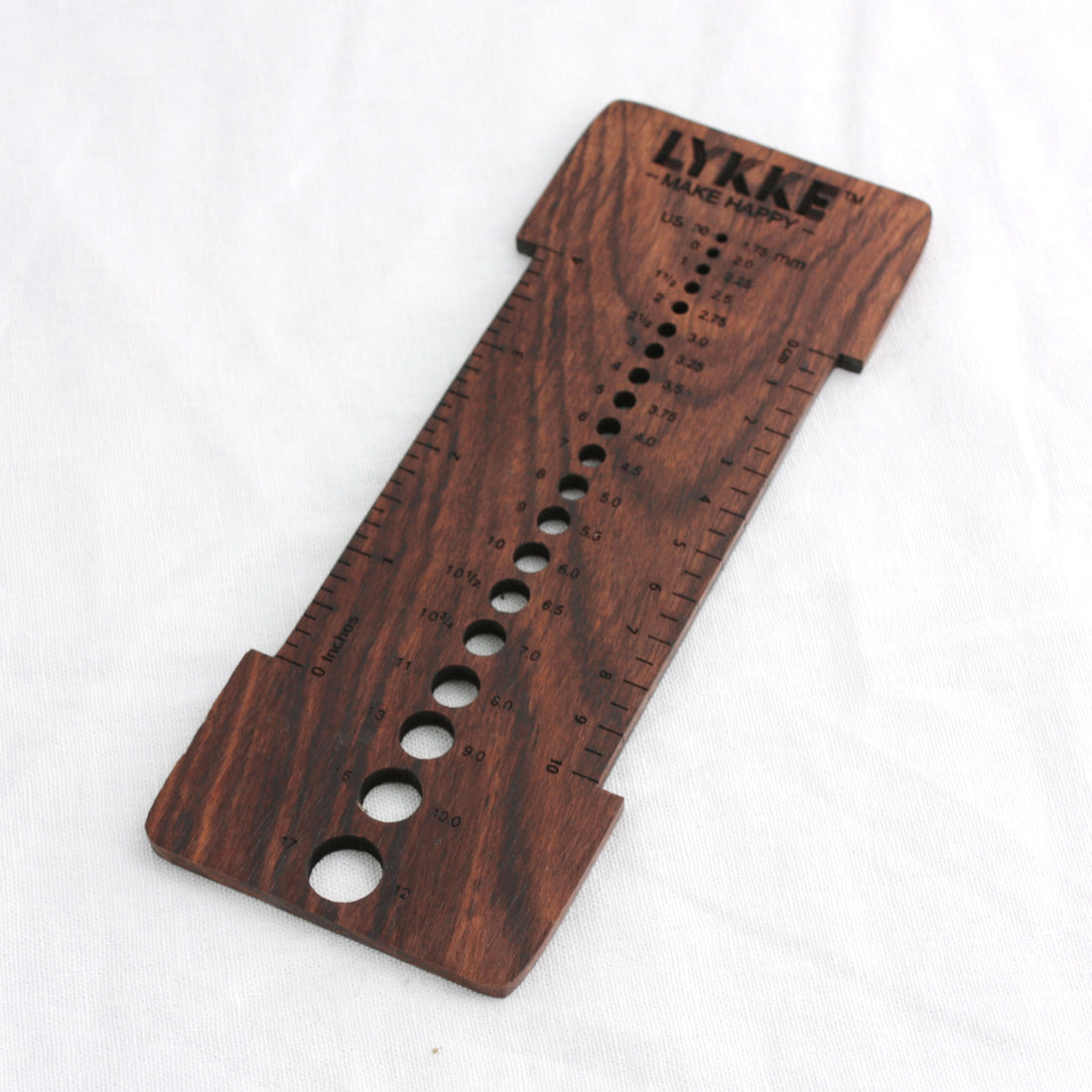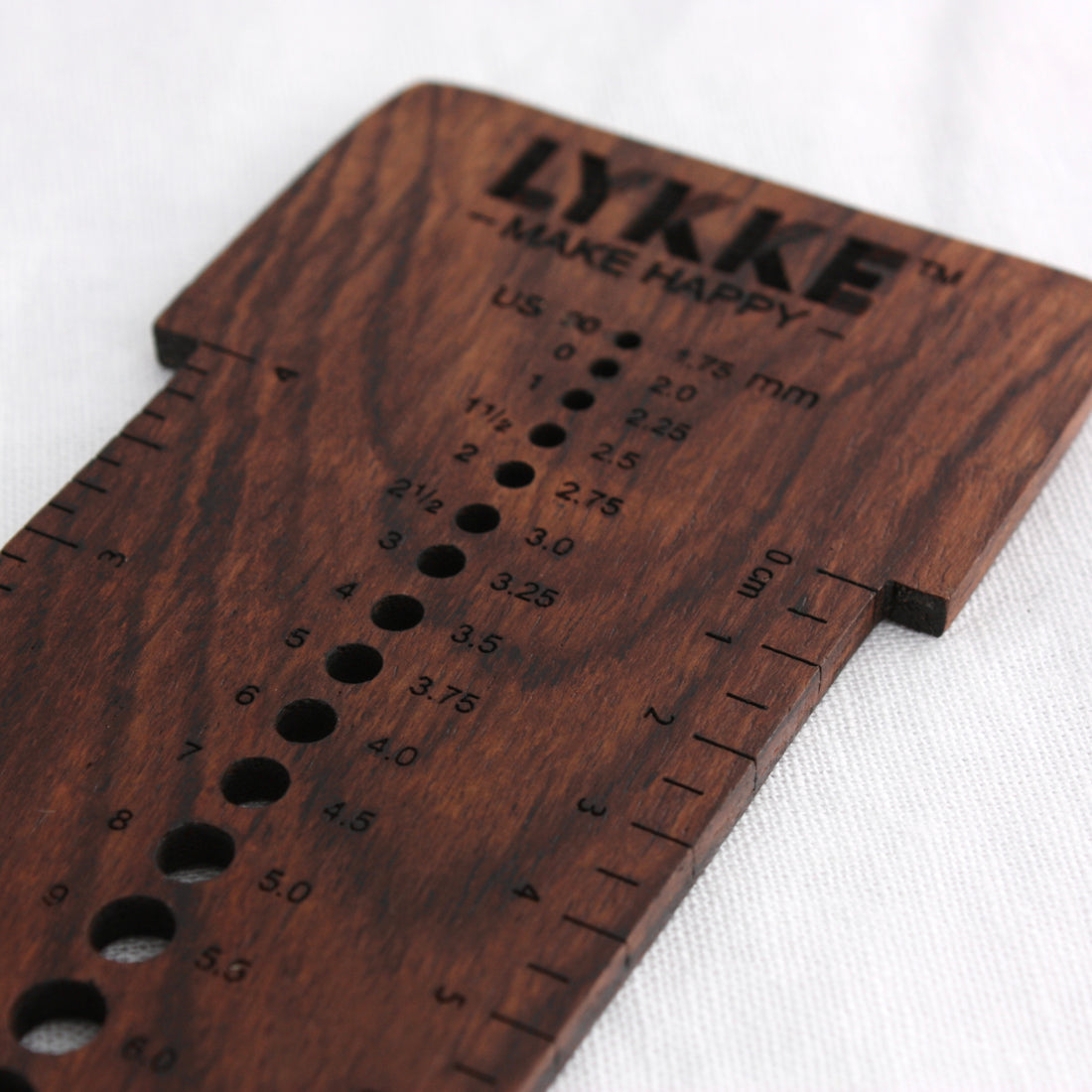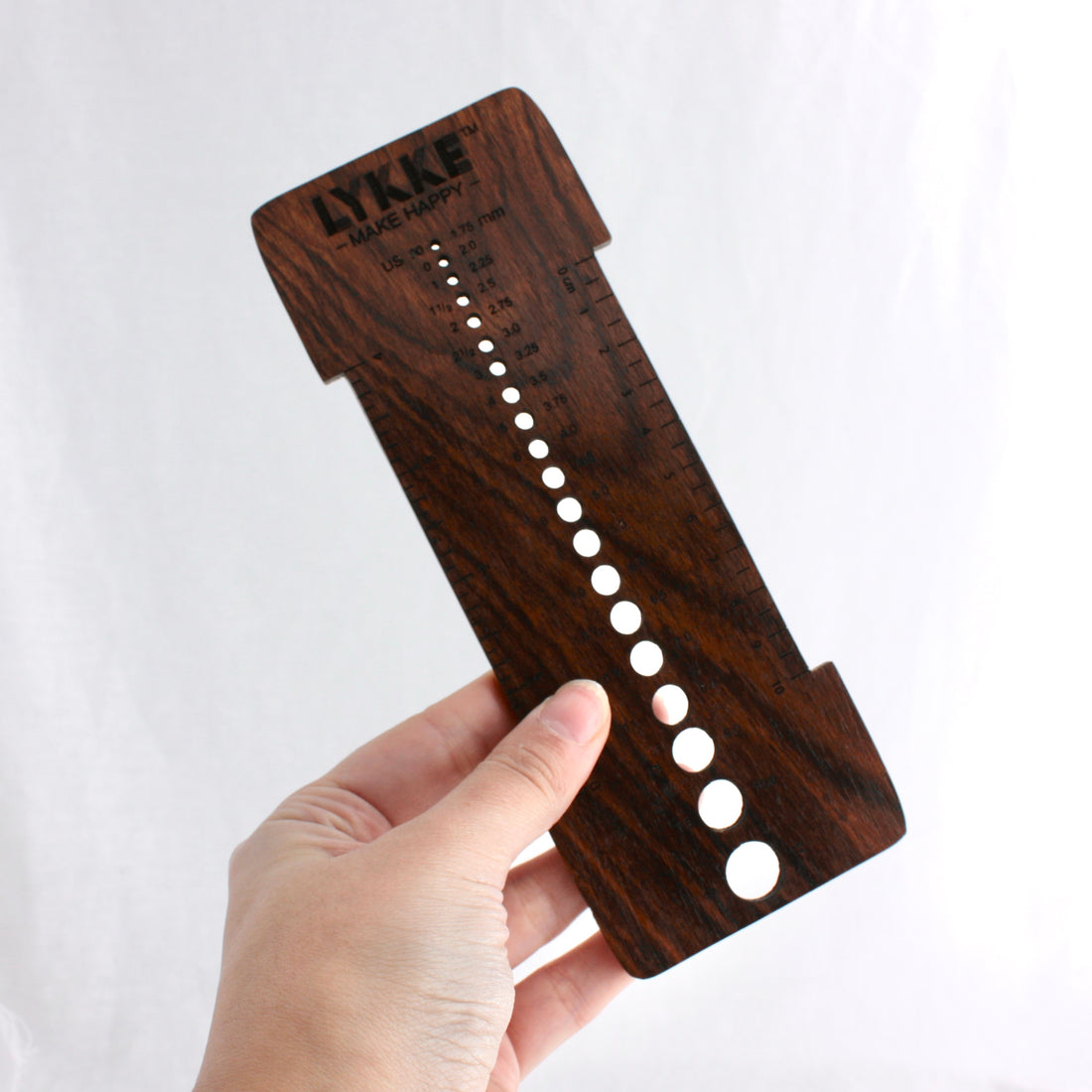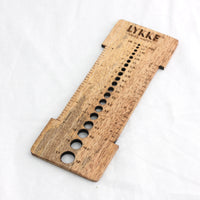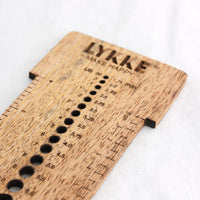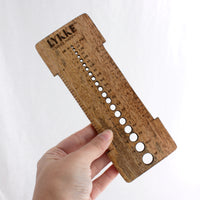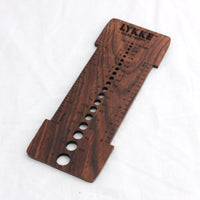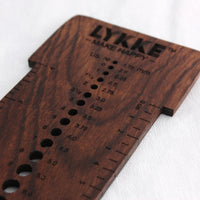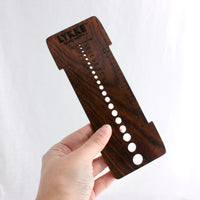 Needle Gauge Ruler | Lykke
DESCRIPTION

DETAILS

HOW IT'S MADE

HOW TO USE
A handy tool for any knitter - this gauge ruler tells you the size of any needle in your stash! It also has a handy ruler on either side that measures 10cm (4") lengths for when you're gauge swatching. Written in both metric and US sizes, and made from sustainably sourced wood. You can also hang a keychain to the largest hole at the bottom of the ruler for when you're on-the-go!
DIMENSIONS: 18.5 x 7cm (7.25x2.75")
SIZES: 1.75mm (US 00) - 12mm (US 17)
Lykke's tools are handcrafted and assembled in a scenic region of Kathmandu, Nepal. The production routines do not rely on mechanized automation. Instead, the products benefit from the skilled and graceful human touch of the skilled Nepalese craftspeople that make them. 
From the brand:
"We are happy and proud to support the growth and development of the local economy in Nepal. Revenue from the sales of LYKKE Crafts products also serve the community through varied benefit programs for the workers, their children, and the community. We appreciate and value the opportunity to employ this growing community of skilled craftspeople in Nepal and happily embrace the natural, human pace of production."
To use this needle gauge, simply test your needle with the hole you think best matches. You'll know if the hole if either too big or too small - your needle should fit pretty much perfectly.