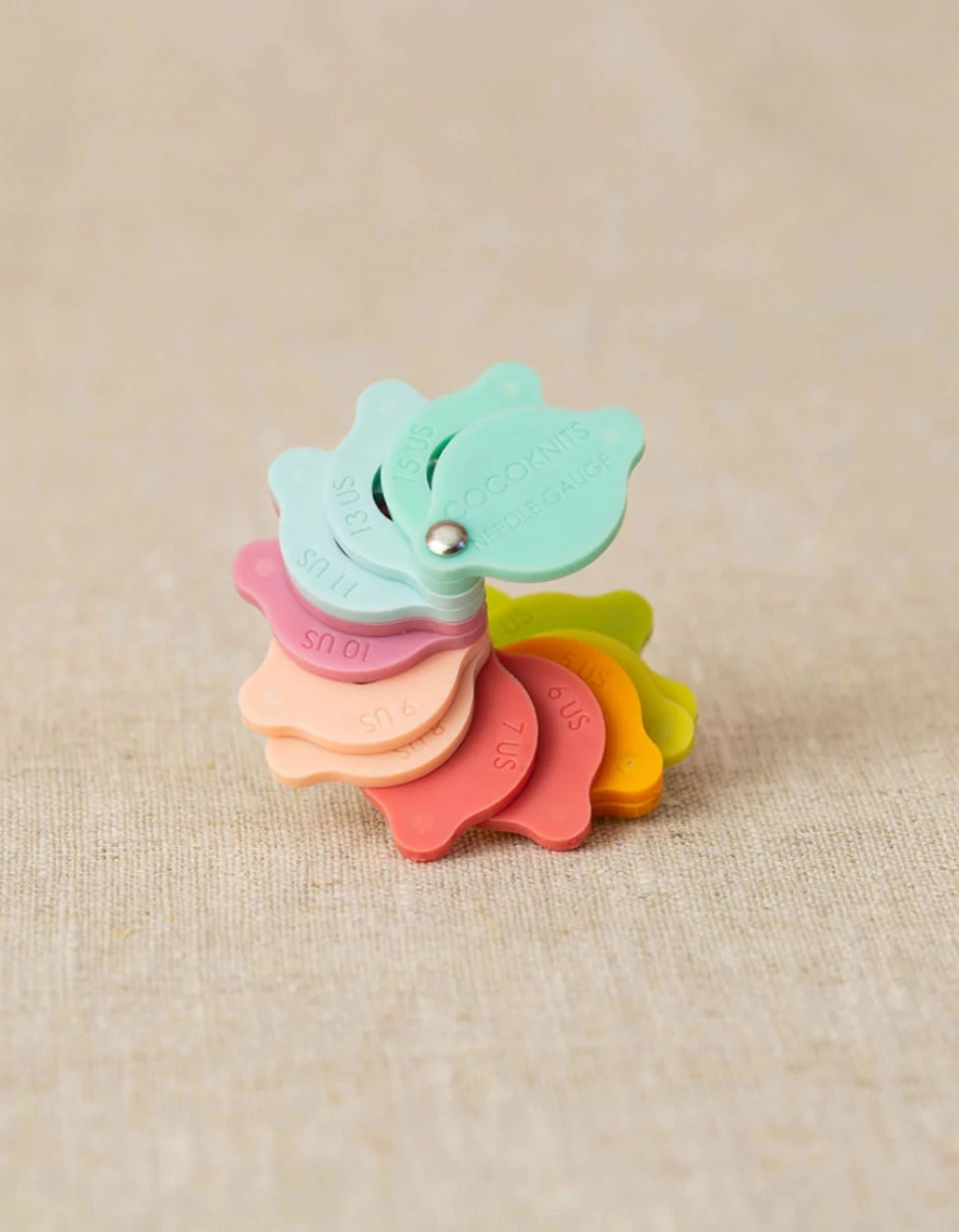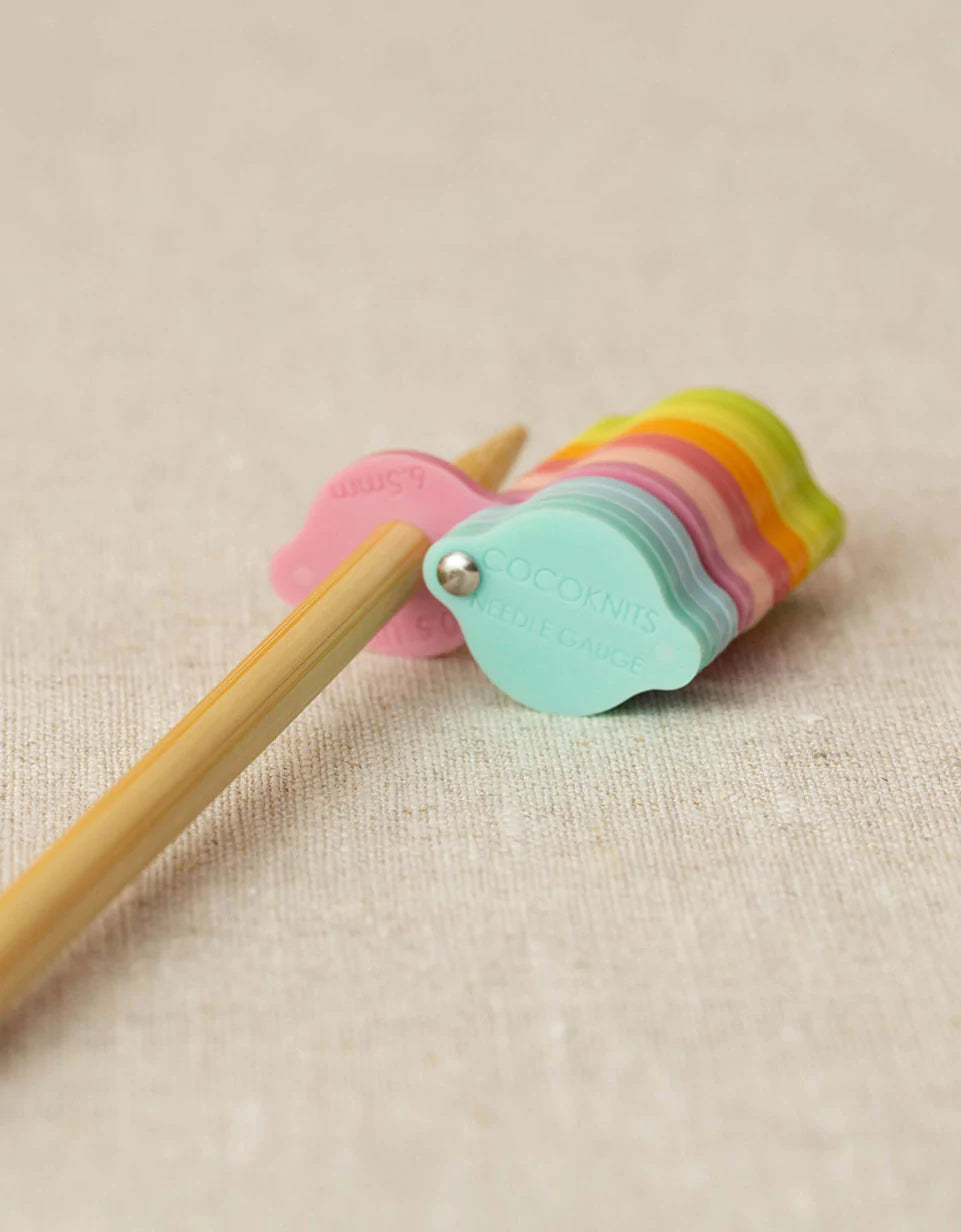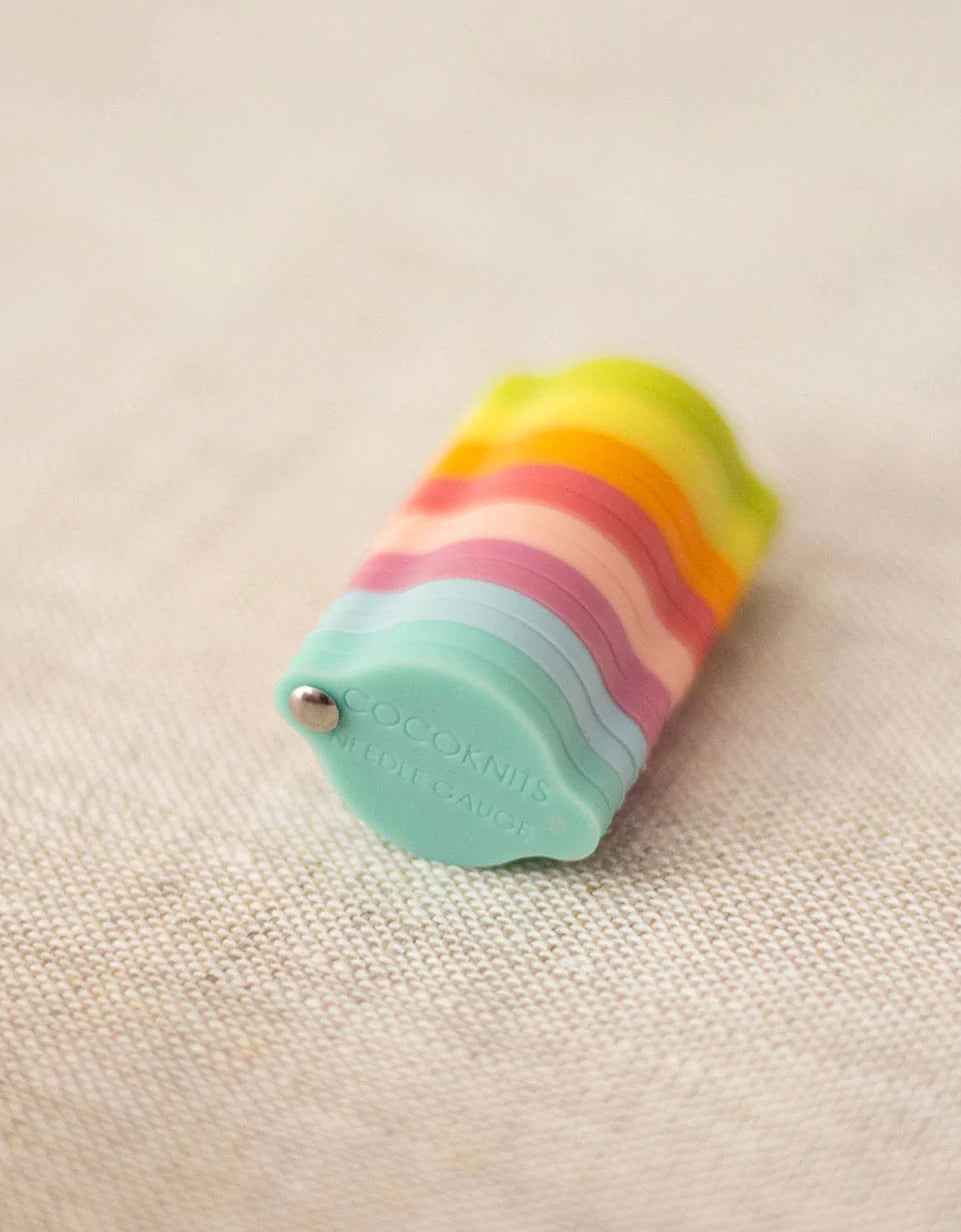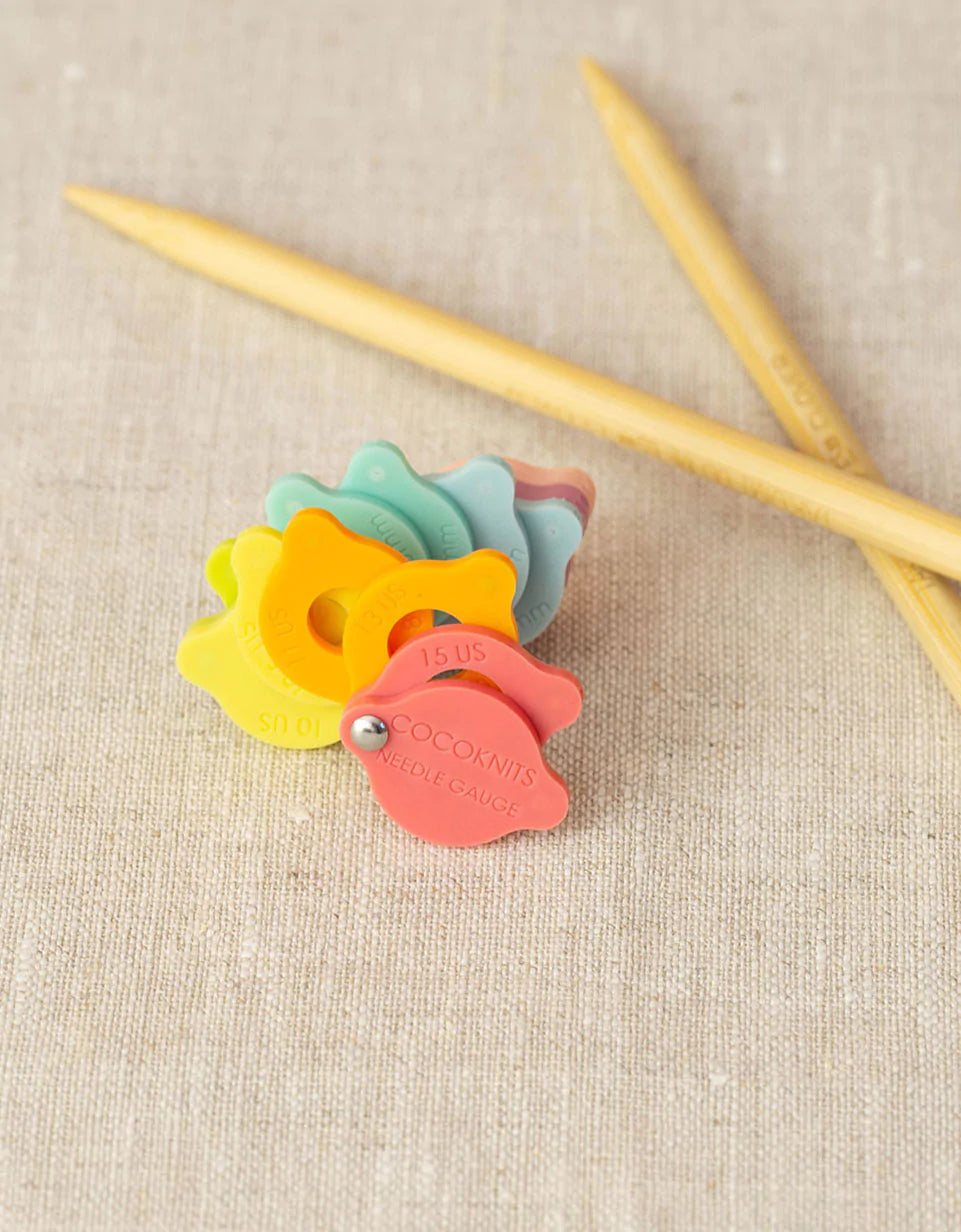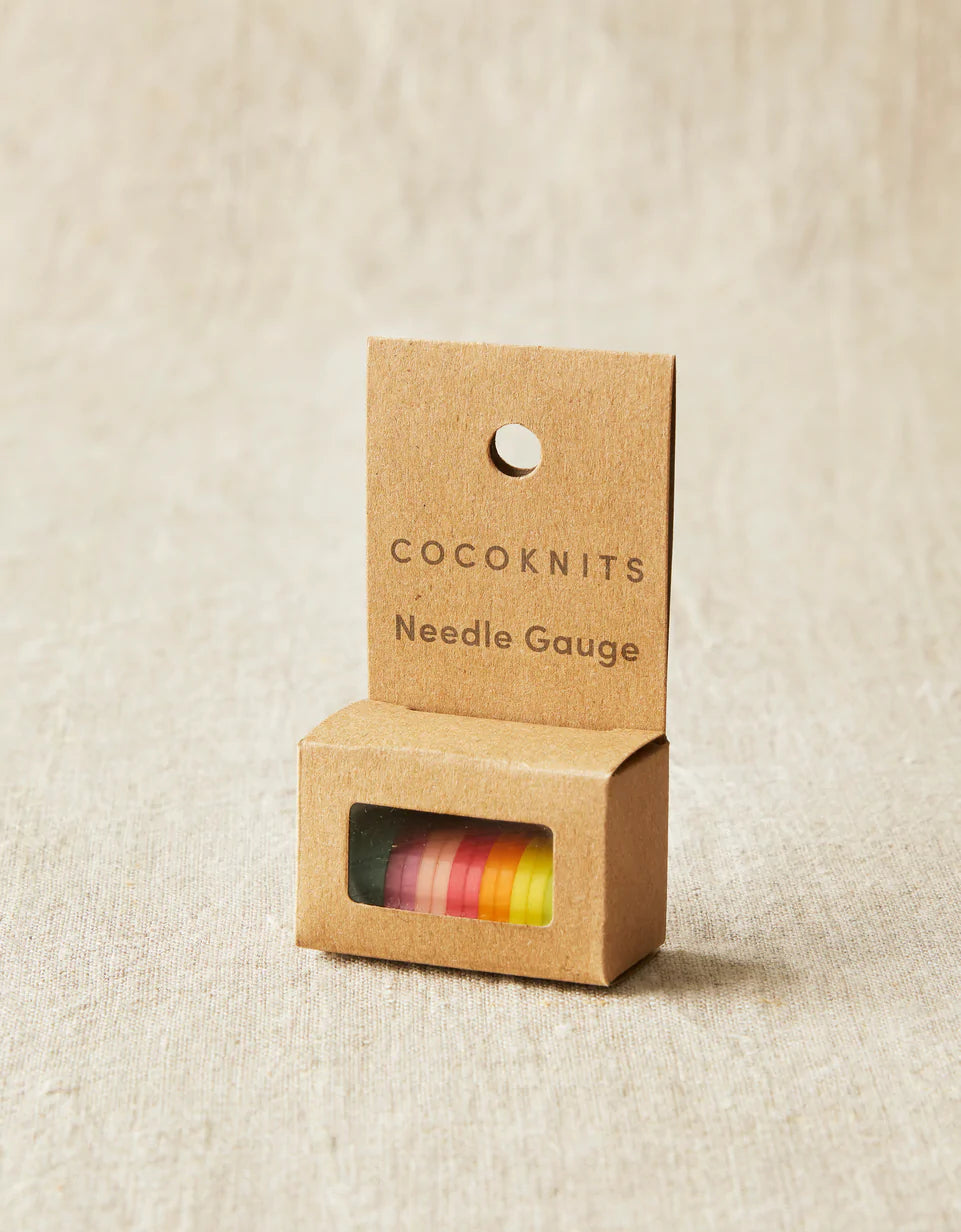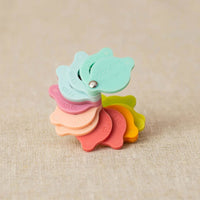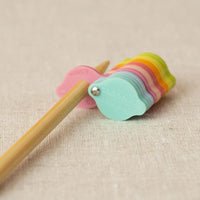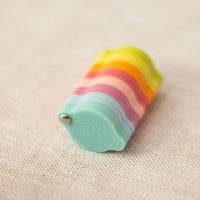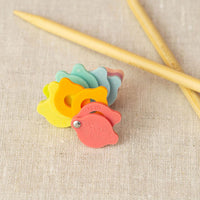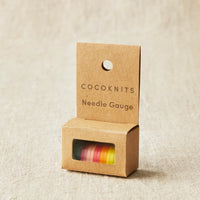 DESCRIPTION

DETAILS

HOW IT'S MADE

HOW TO USE
Every knitter needs a needle gauge, especially one that's easy to travel with. This delightful little rainbow stack can fit in your pocket, measures needles 2-10mm, and is made of a biodegradable plastic substitute! The discs swivel around and click back together with the help of little magnets along the side. And every size is engraved into each disc in both US and metric sizes. Plus, each needle gauge has a slightly different rainbow stack, making each one unique!
MATERIAL: PLA (100% plant fiber)
DIMENSIONS: 4cm (1.5") x 2.5cm (1") x 2cm (3/4")
Cocoknits products are made with high quality materials which are ethically sourced from the US, China, and Morocco. This needle gauge is made of PLA, which is made from fermented plant starch such as corn, beets, or sugar cane. It is 100% biodegradable and contains no plastic. Cocoknits also packages their products in recyclable, biodegradable kraft paper. Learn more about the brand's values here.
To use this needle gauge, simply swivel the discs out from the rest of the stack and test to see if your chosen needle fits the hole in the center. You'll know if the hole if either too big or too small - your needle should fit pretty much perfectly.
PLA is biodegradable, but it is not water soluble, so you can fully submerge this needle gauge in water if you need to.