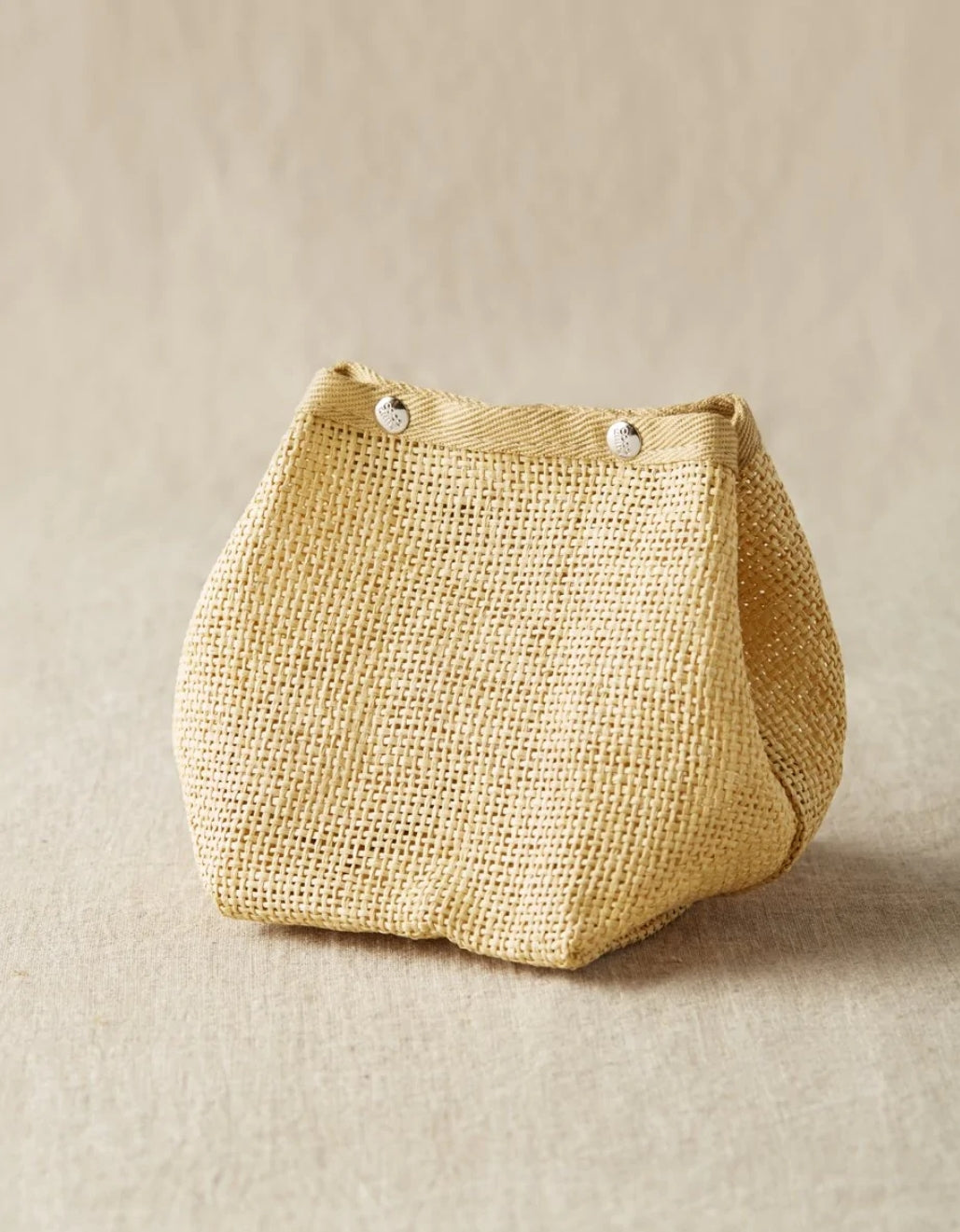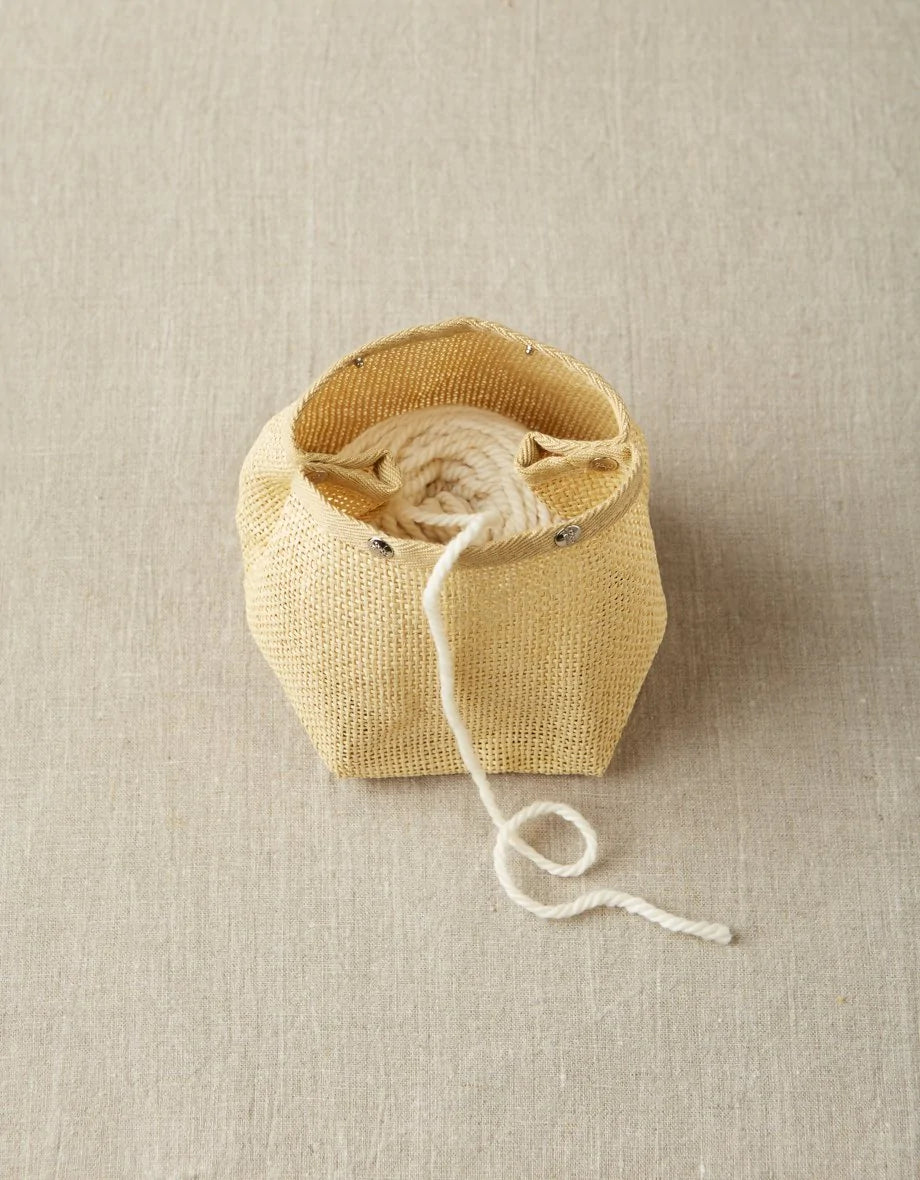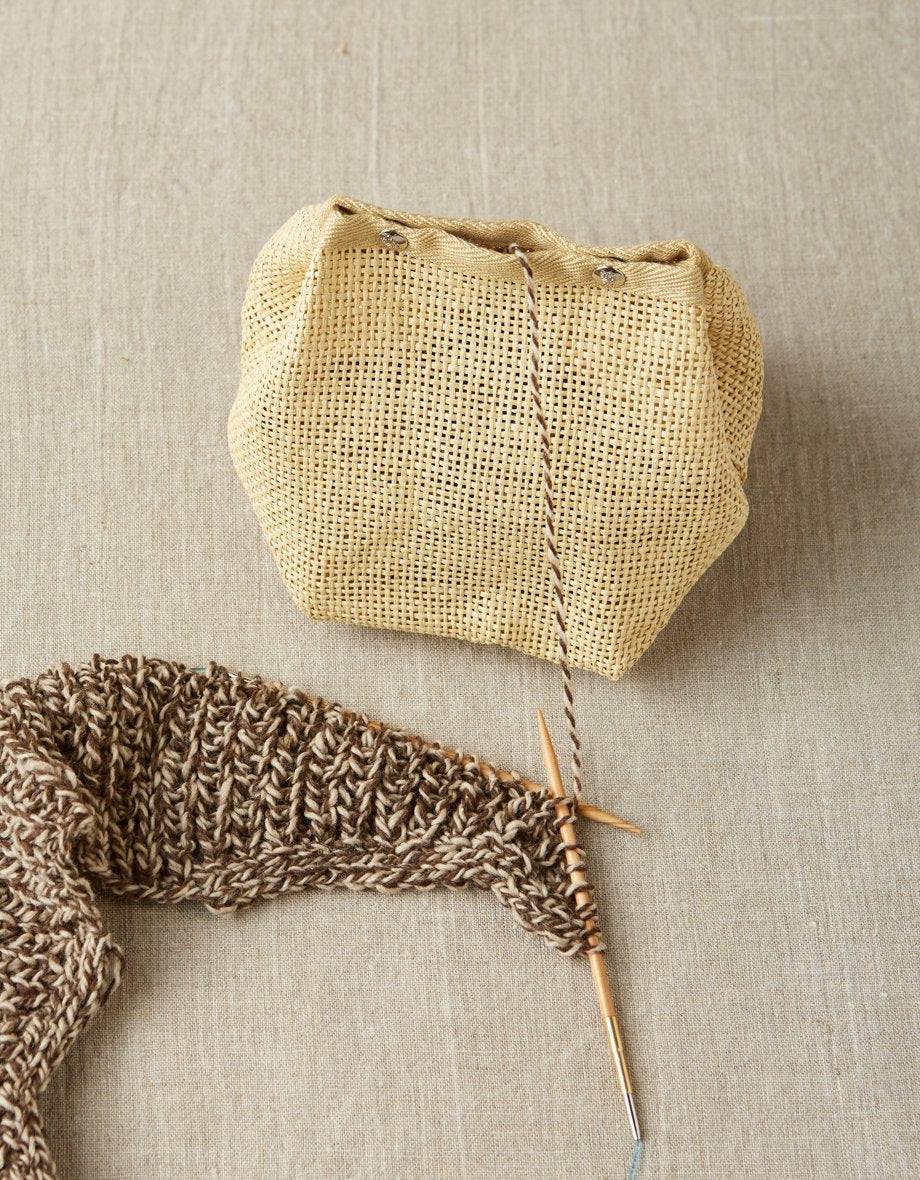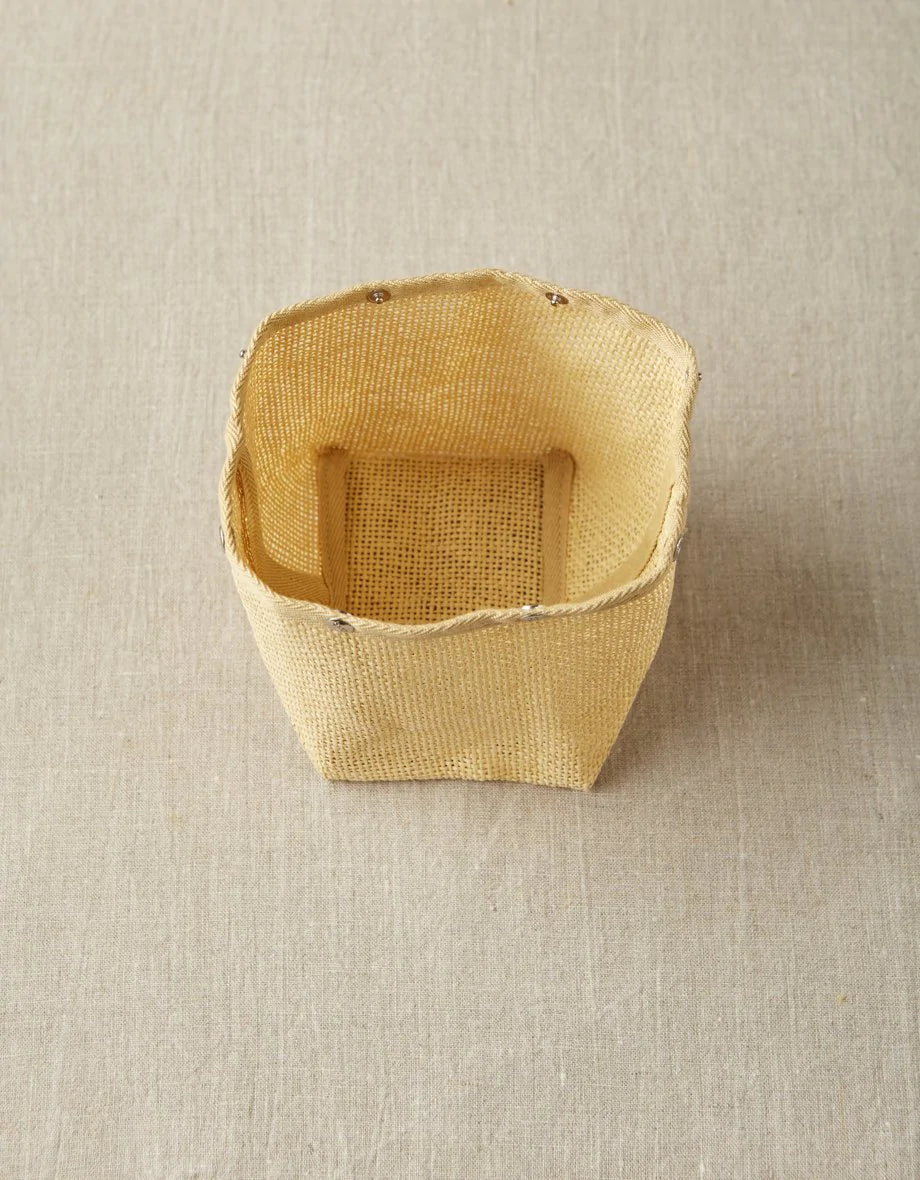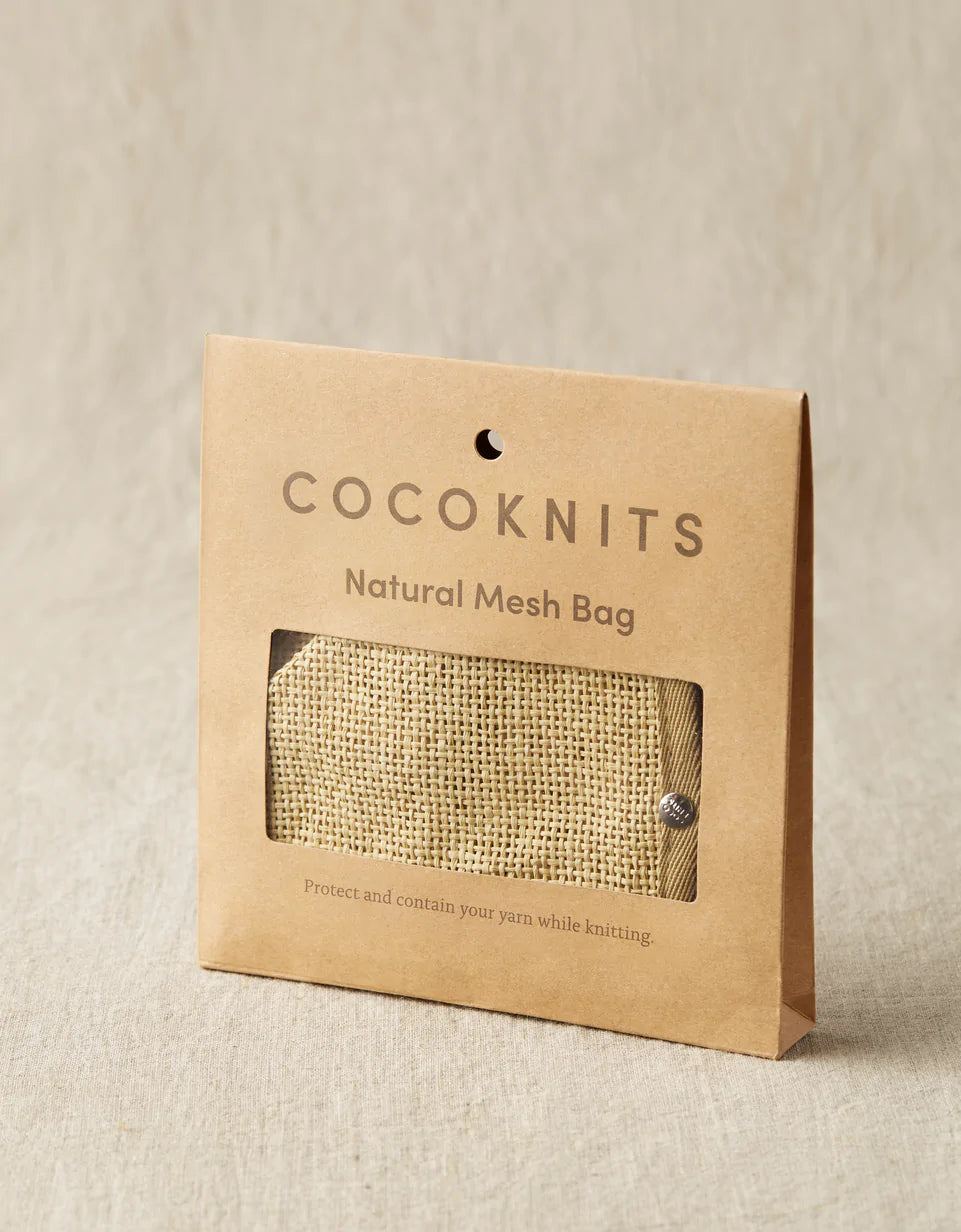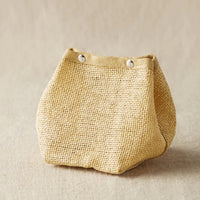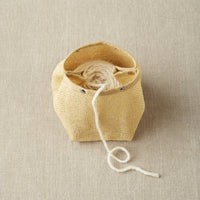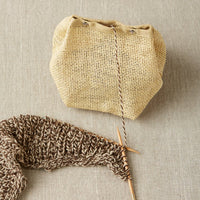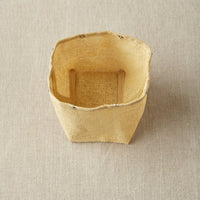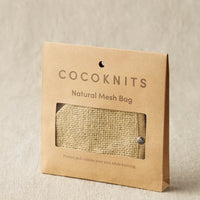 Natural Mesh Bag | Cocoknits
DESCRIPTION

DETAILS

HOW IT'S MADE

HOW TO USE
This is our favourite bag for small projects! With a flat bottom, this little bag stays upright and keeps your yarn contained when you're on-the-go. It holds one big yarn cake, but the best use for this bag by far is any project that uses two or more balls of yarn, because you can run your yarn strands between the snaps at the top.
We personally adore this bag for making two-at-a-time Magic Loop socks, because we can have two balls of yarn sitting in the bag, with each strand coming out either side of the snaps. It fits the yarn and the socks, and everything stays super organized and tidy while we knit!
MATERIAL: Washable woven paper fabric
BAG DIMENSIONS: 18cm (7") wide x 18cm (7") tall x 9cm (3.5") deep
Cocoknits products are made with high quality materials which are ethically sourced from the US, China, and Morocco. The mesh fabric of this bag is made of biodegradable woven washable paper, and Cocoknits packages their products in recyclable, biodegradable kraft paper. Learn more about the brand's values here.
This mesh bag is meant for travel. Throw it in your tote, carry it around on its own, bring it from room-to-room easily without worrying about a yarn cake mishap! 
If you need to wash your mesh bag, simply machine wash on gentle or hand wash in cool water, then re-shape and allow to air dry.
psst...you can also cross stitch your own custom design on your bag!