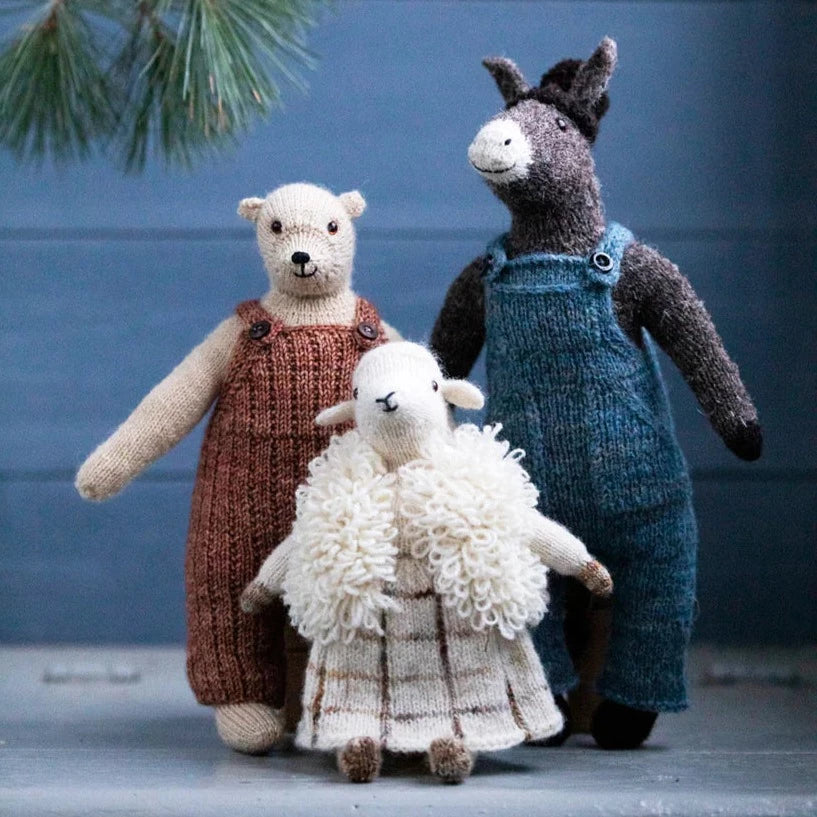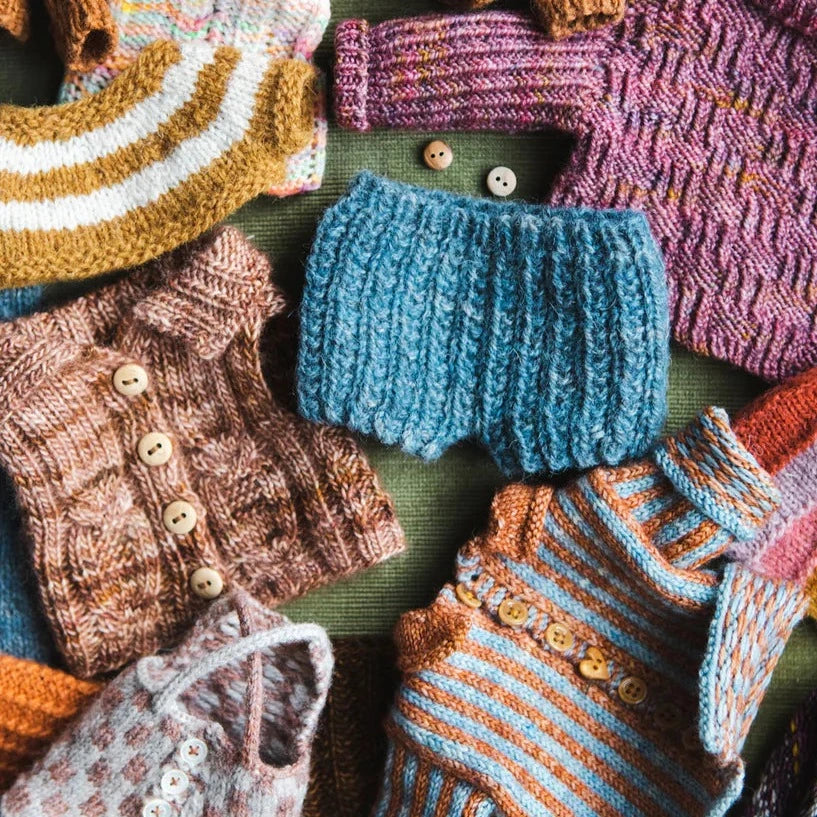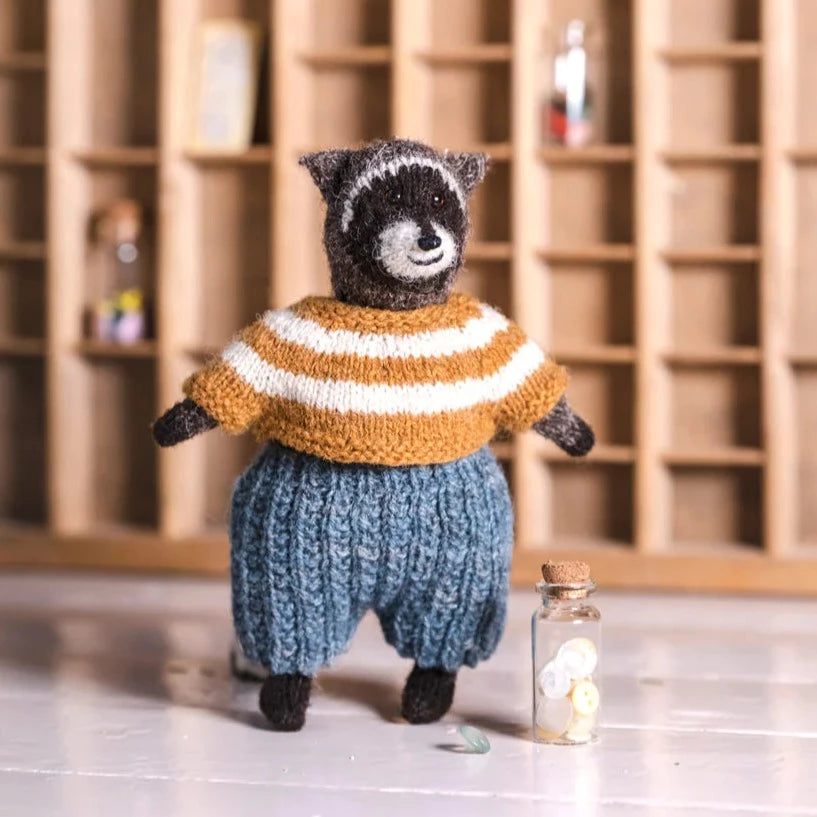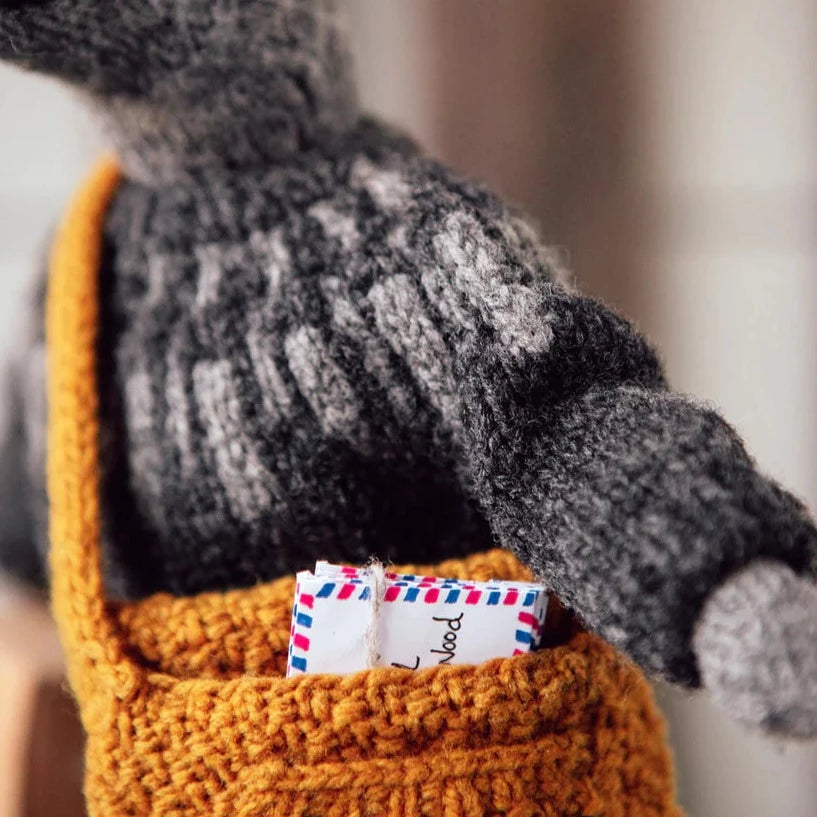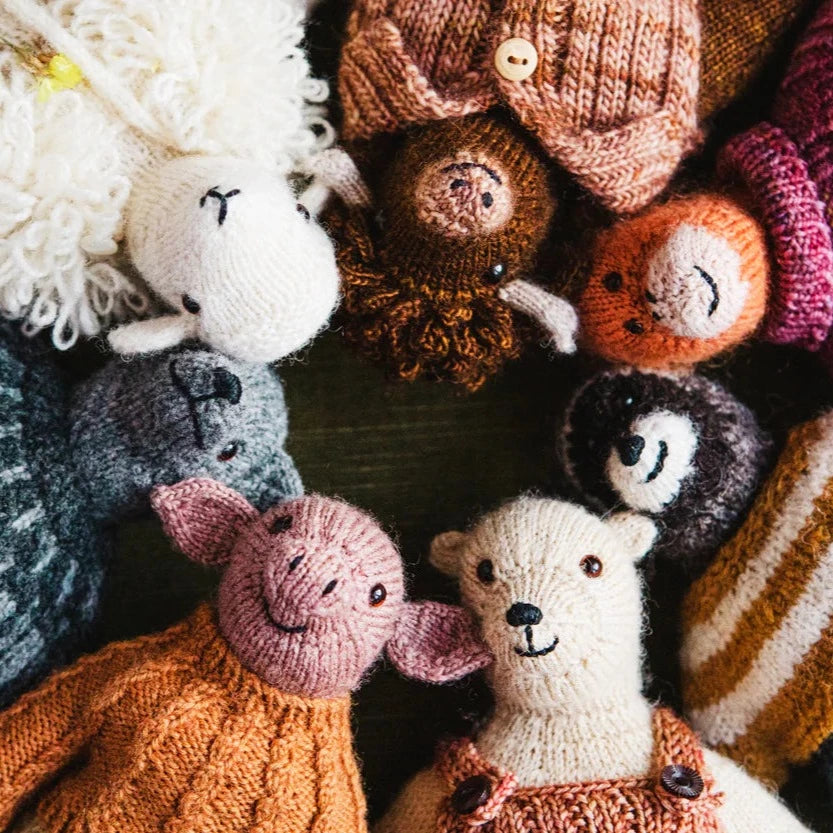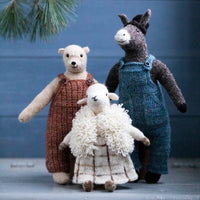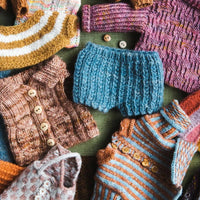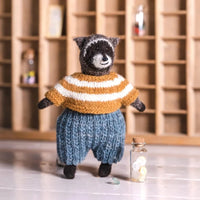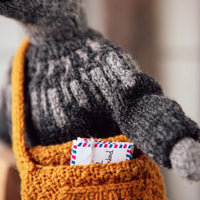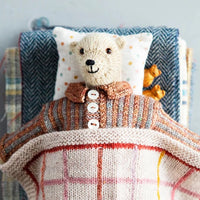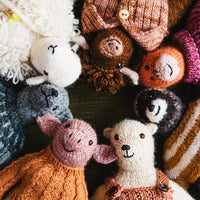 Mouche & Friends | Laine Publishing
Mouche & Friends: Seamless Toys to Knit and Love is authour Cinthia Vallet's debut book that includes patterns for 12 knitted toy animals, plus their garments and accessories. Cinthia brings her characters to life with little stories, creating a charming combination of a knitting book and a children's storybook.
Each design is unique and totally seamless, and is meant for knitters of all levels. The book contains many step-by-step guides, illustrated tutorials, and helpful tips for working with small circumferences.
AUTHOUR/DESIGNER: Cinthia Vallet
PUBLISHER: Laine Publishing
TYPE: Hardcover 
NO. OF PAGES: 216
DIMENSIONS: 23x19cm (9x7.5")
PRINTED IN: Latvia