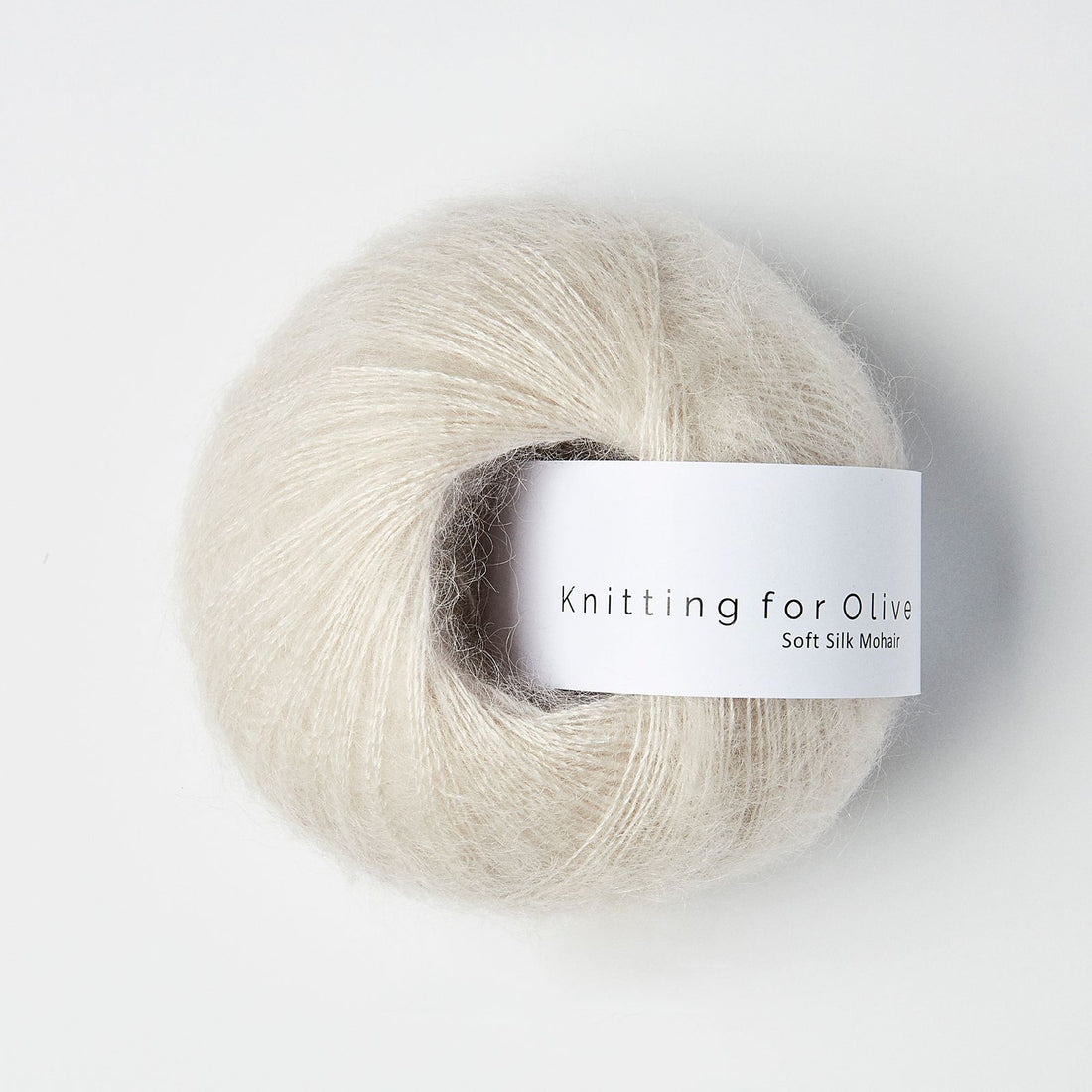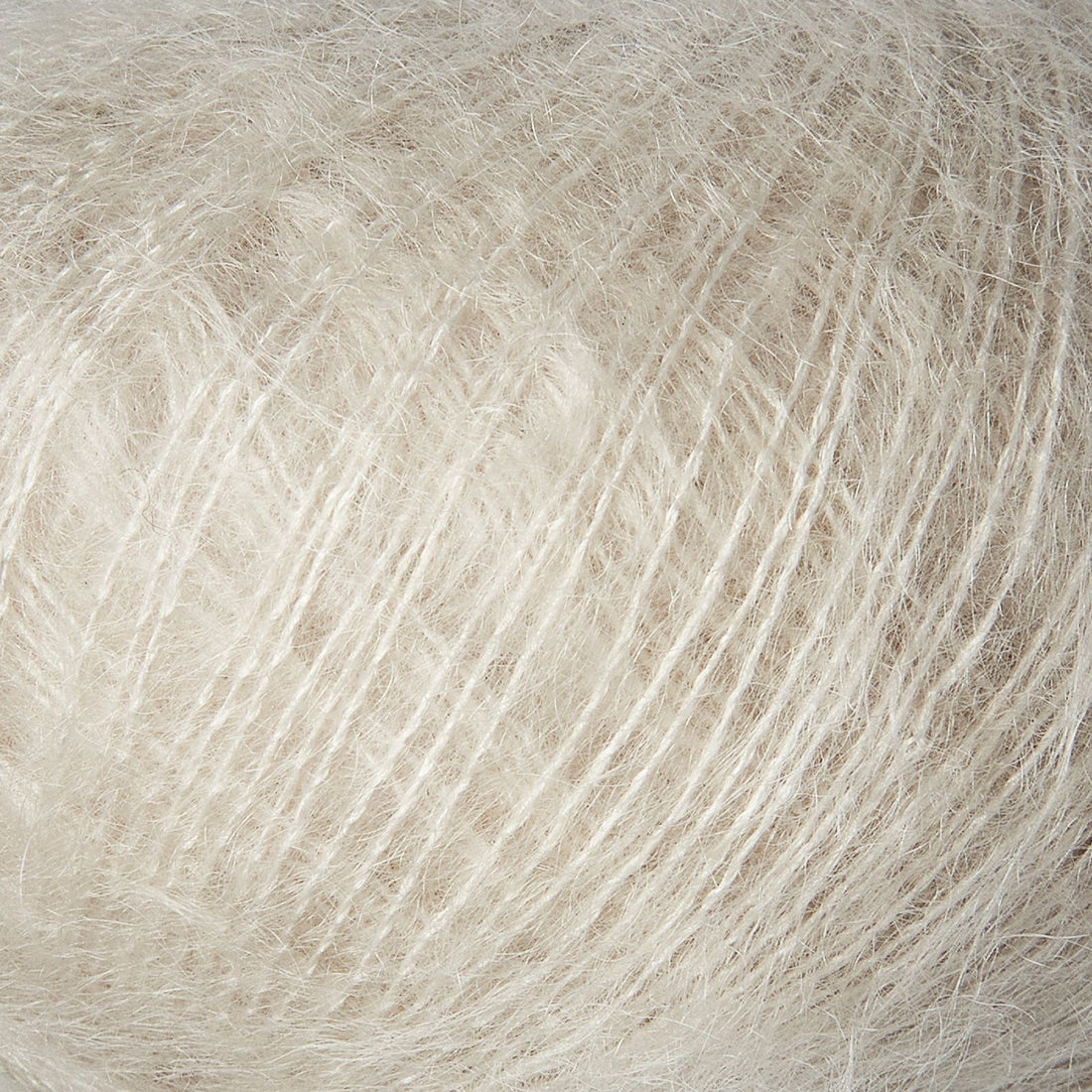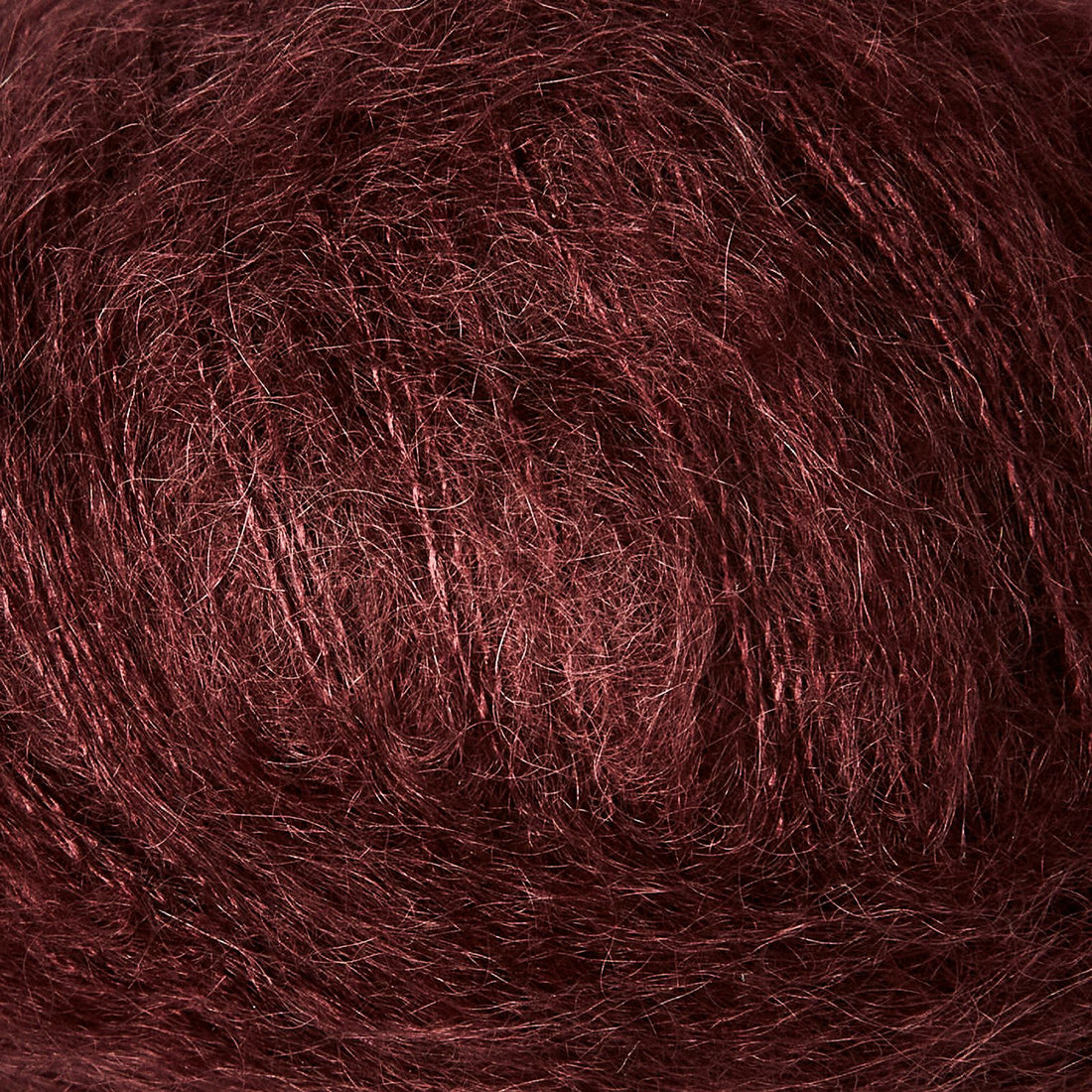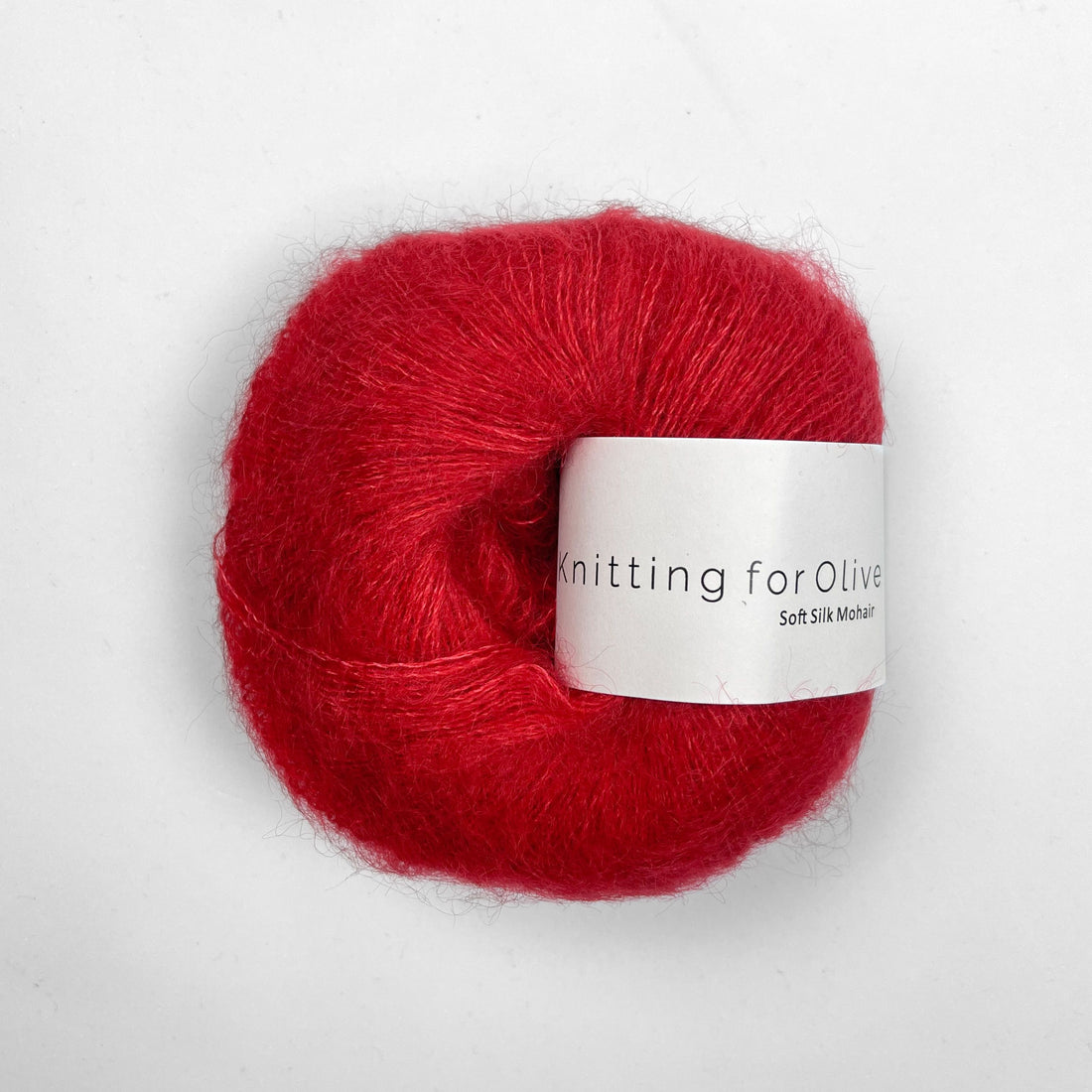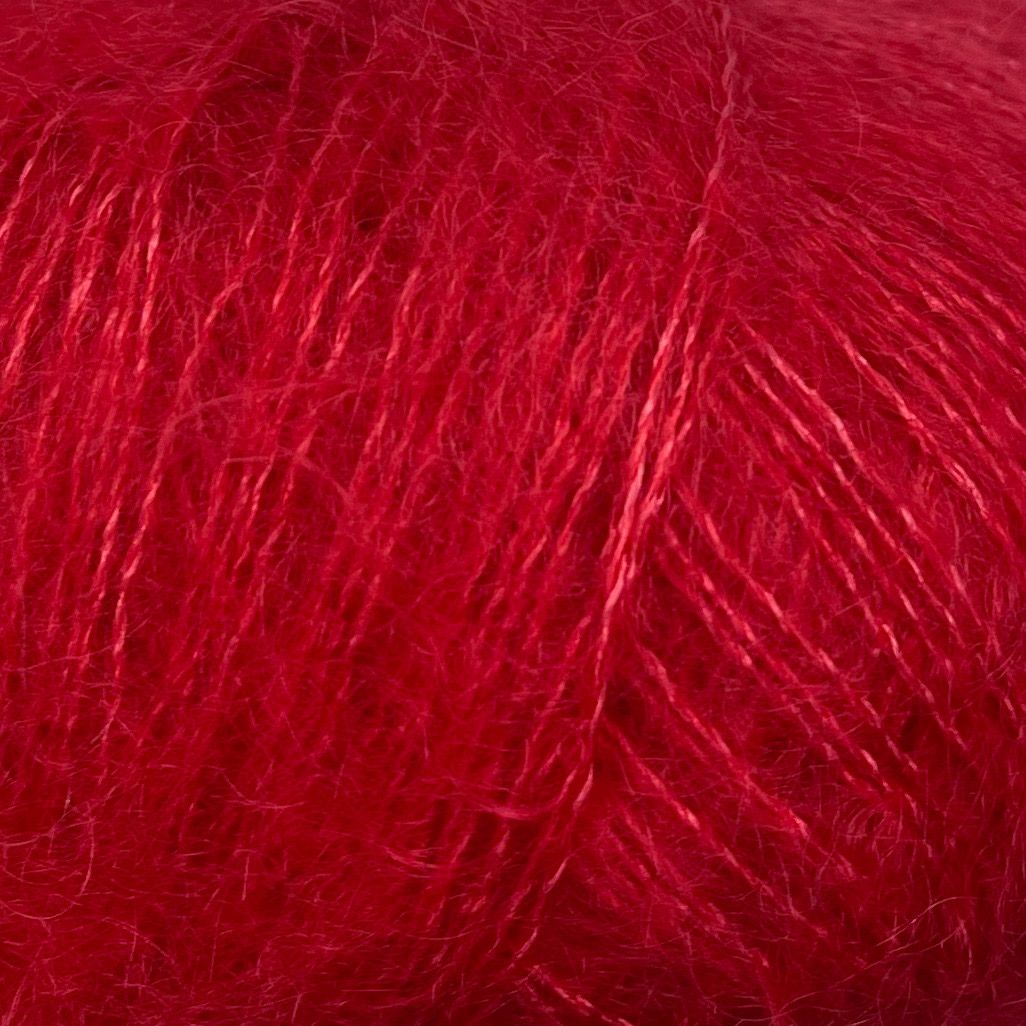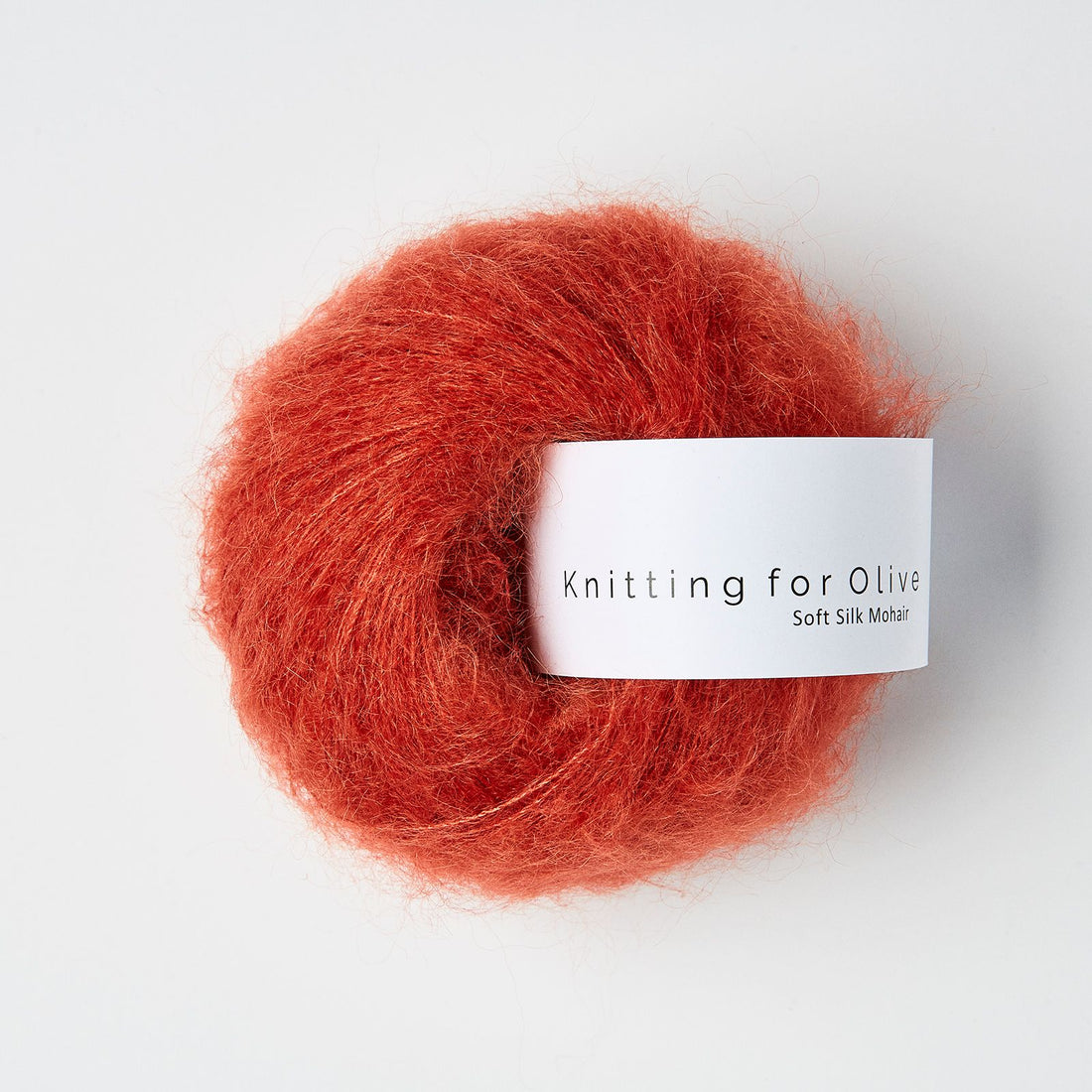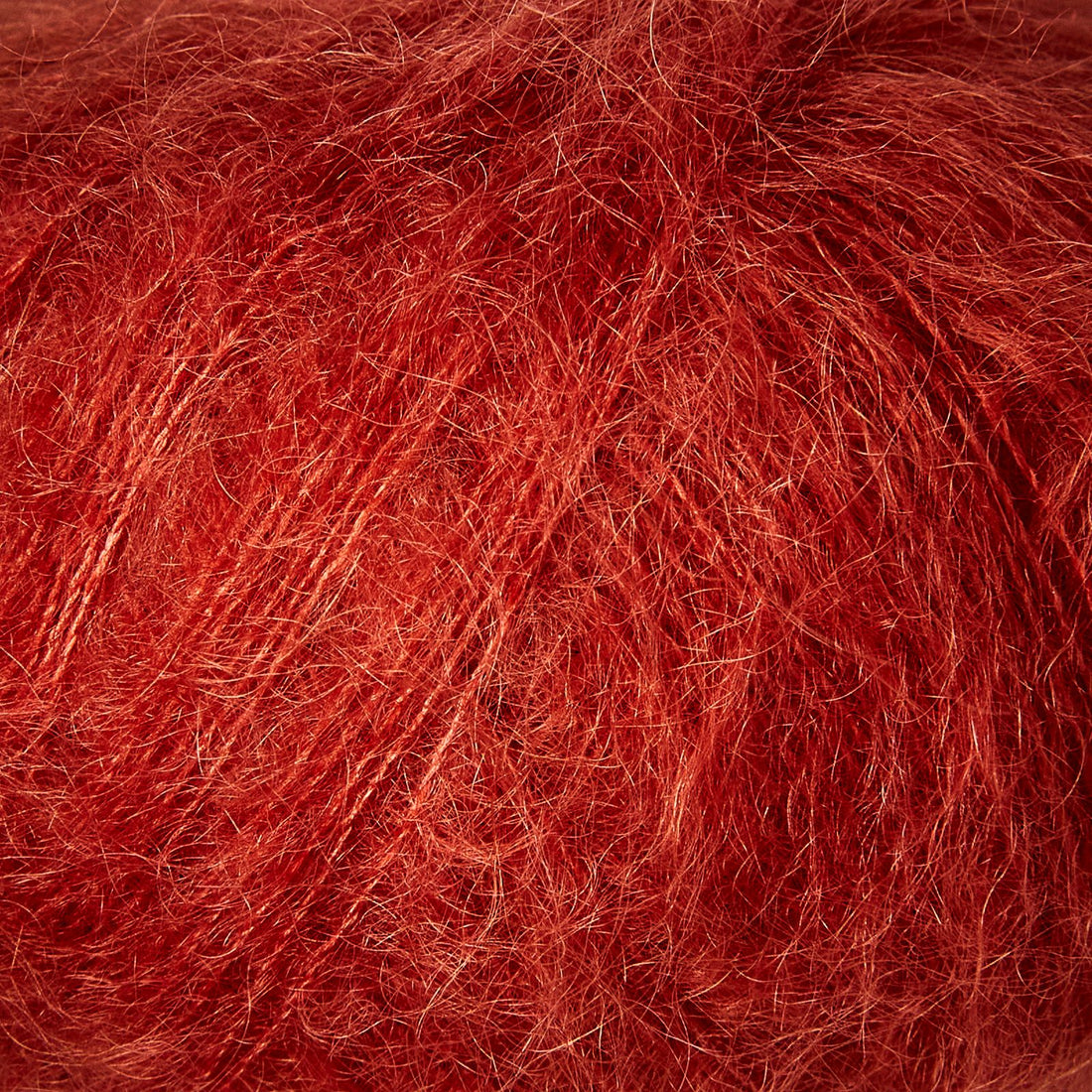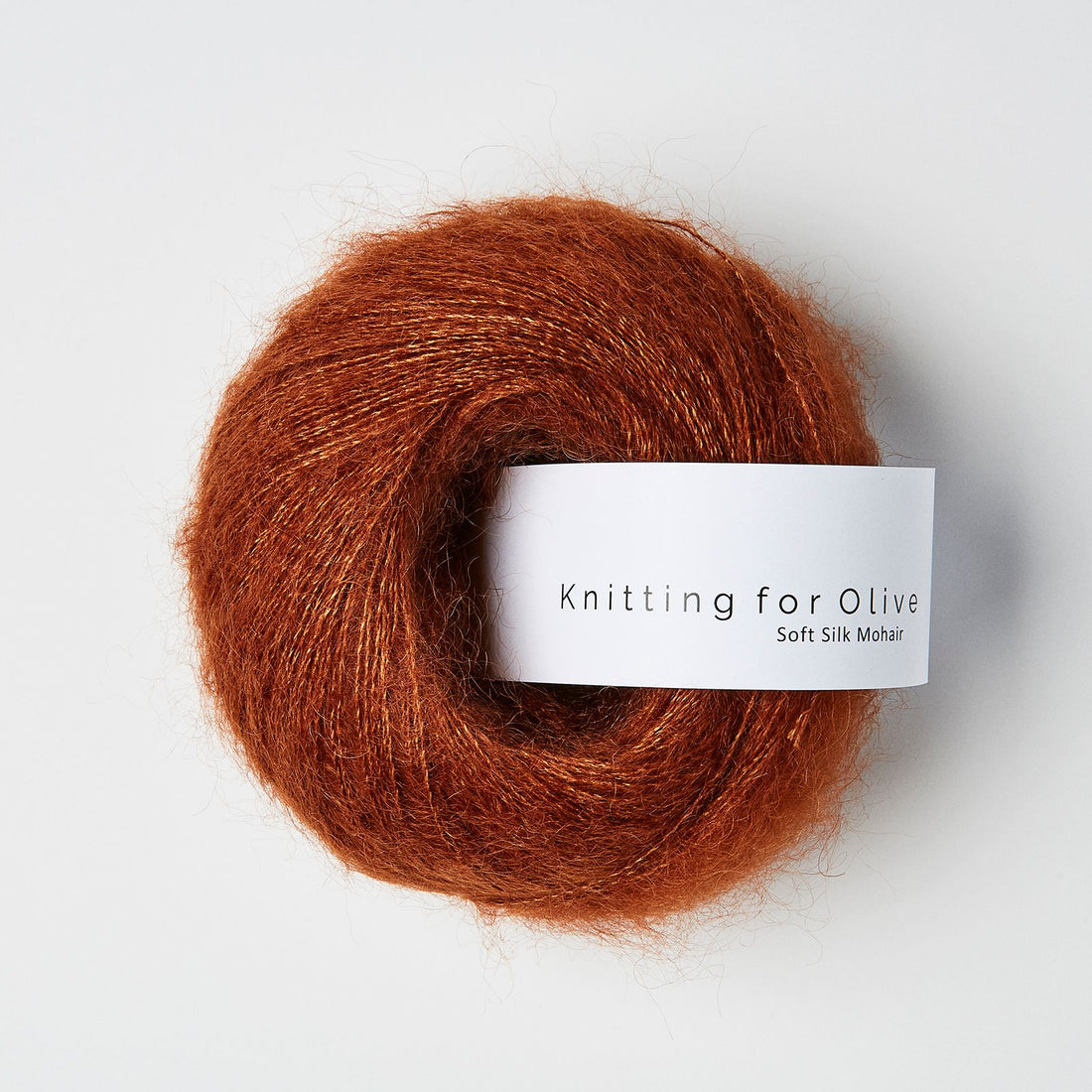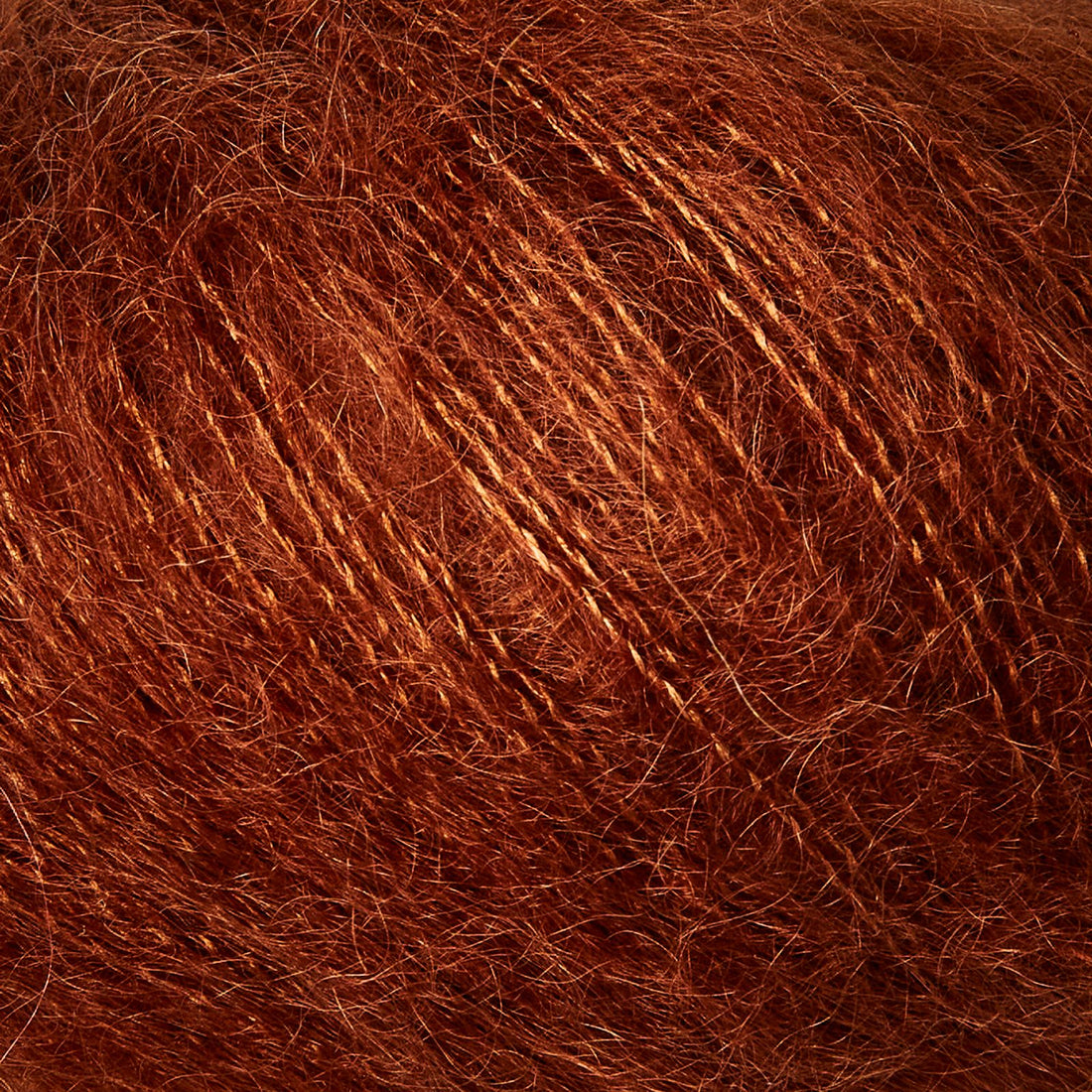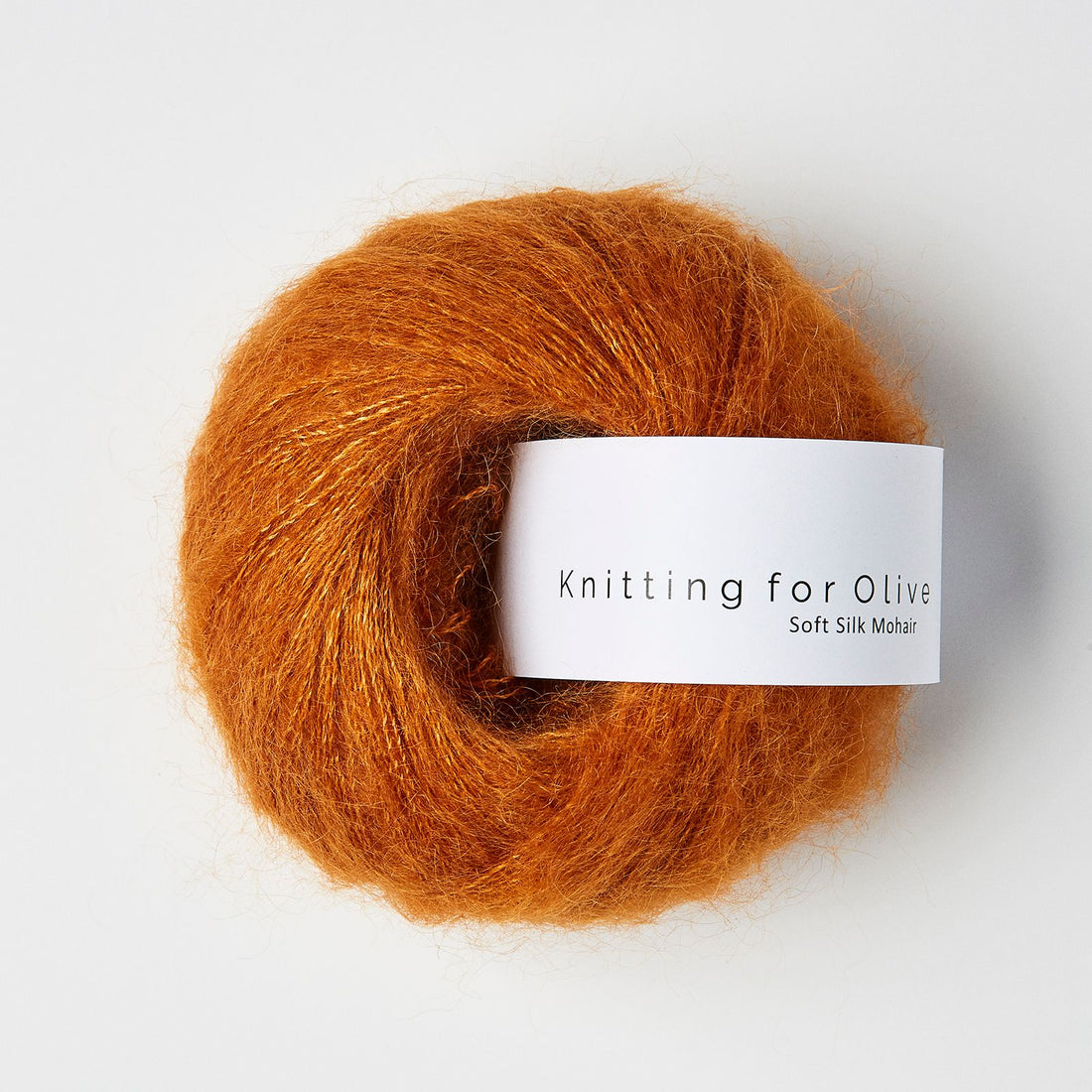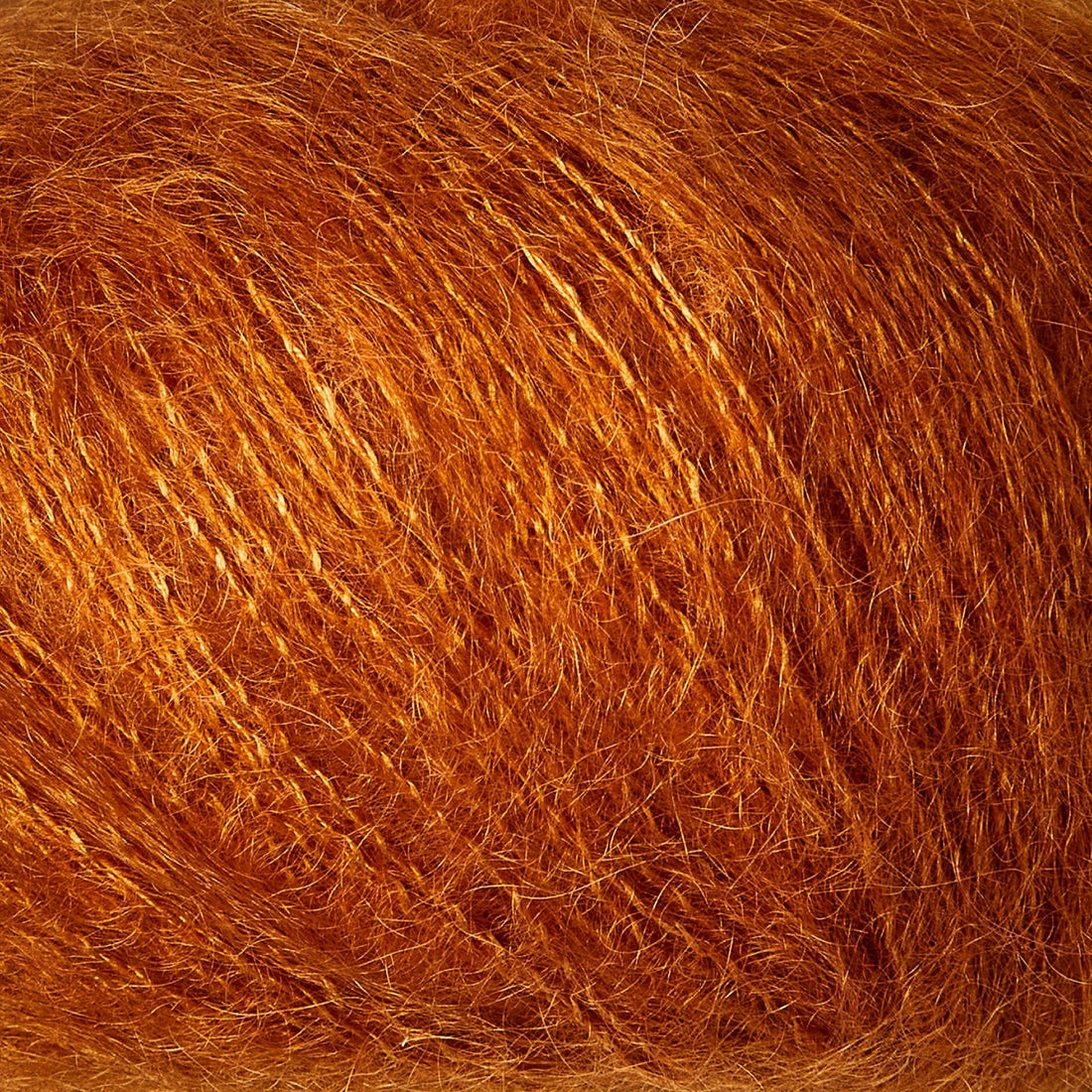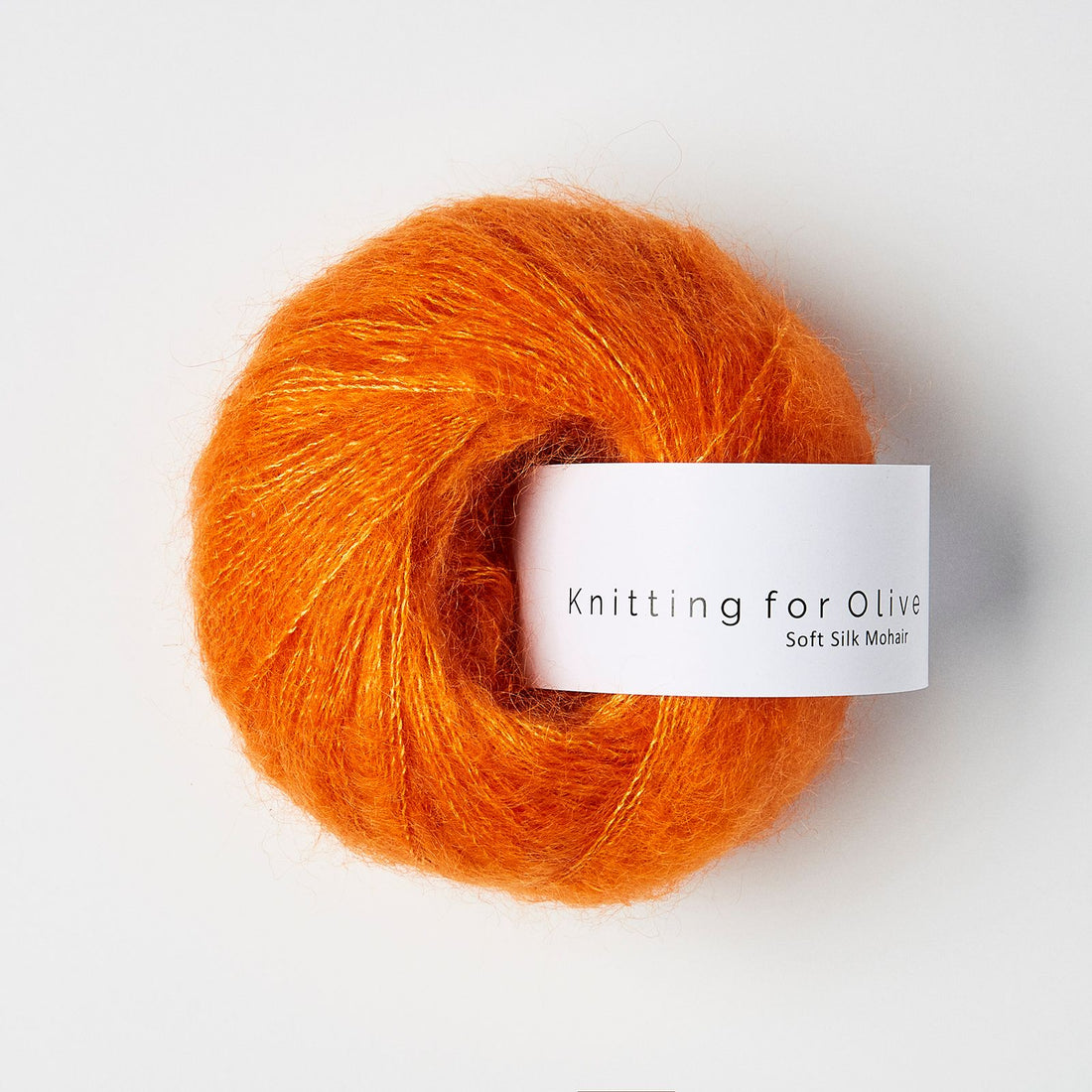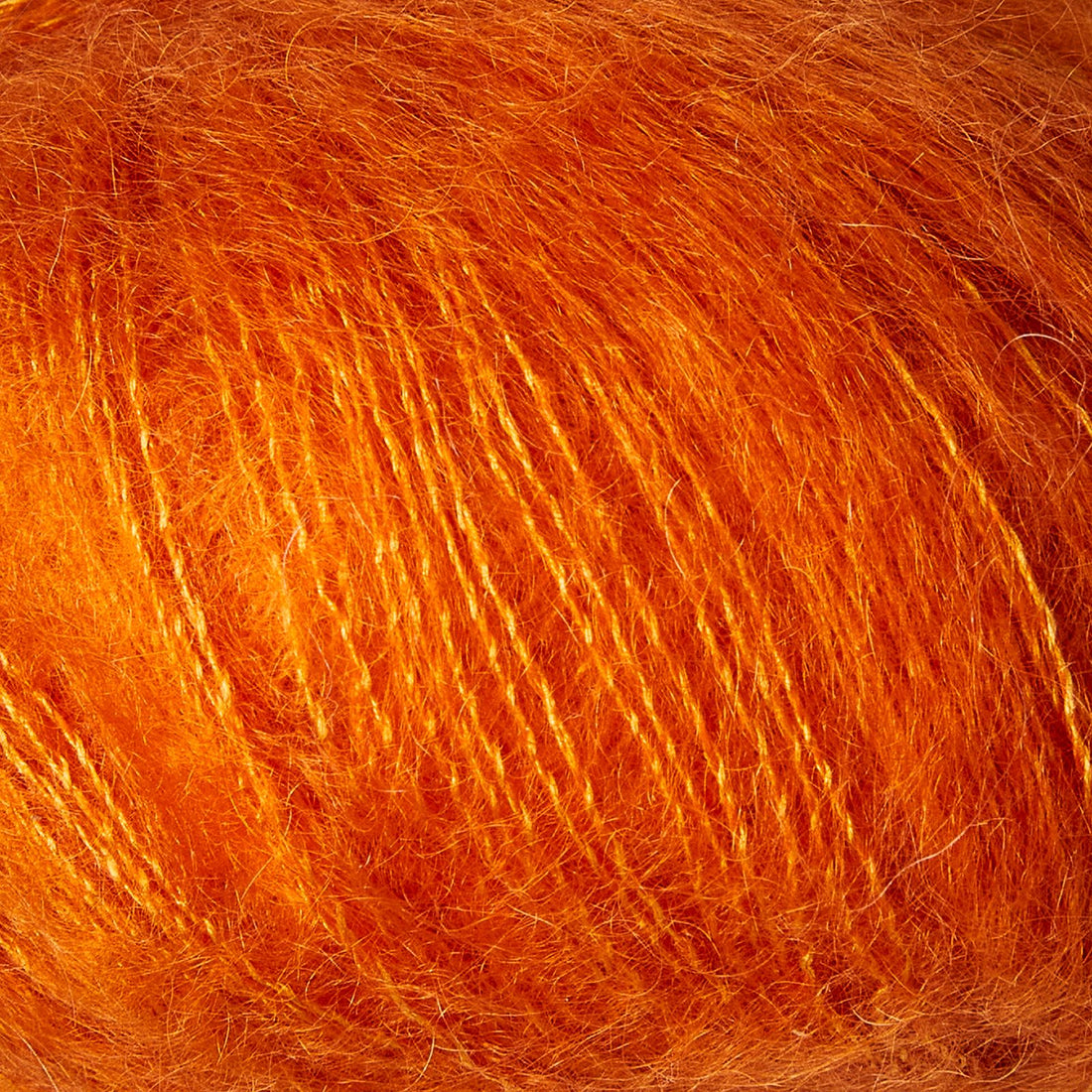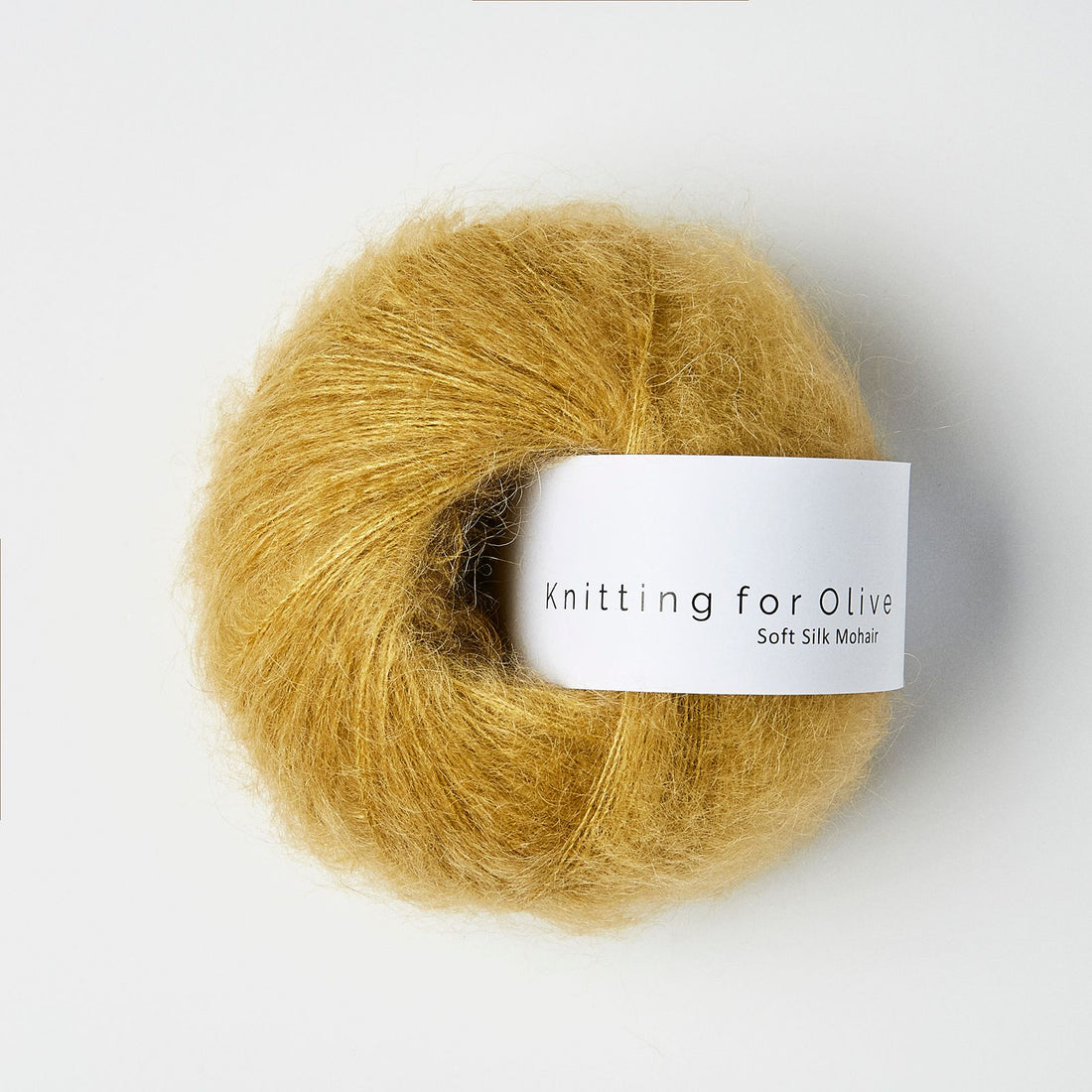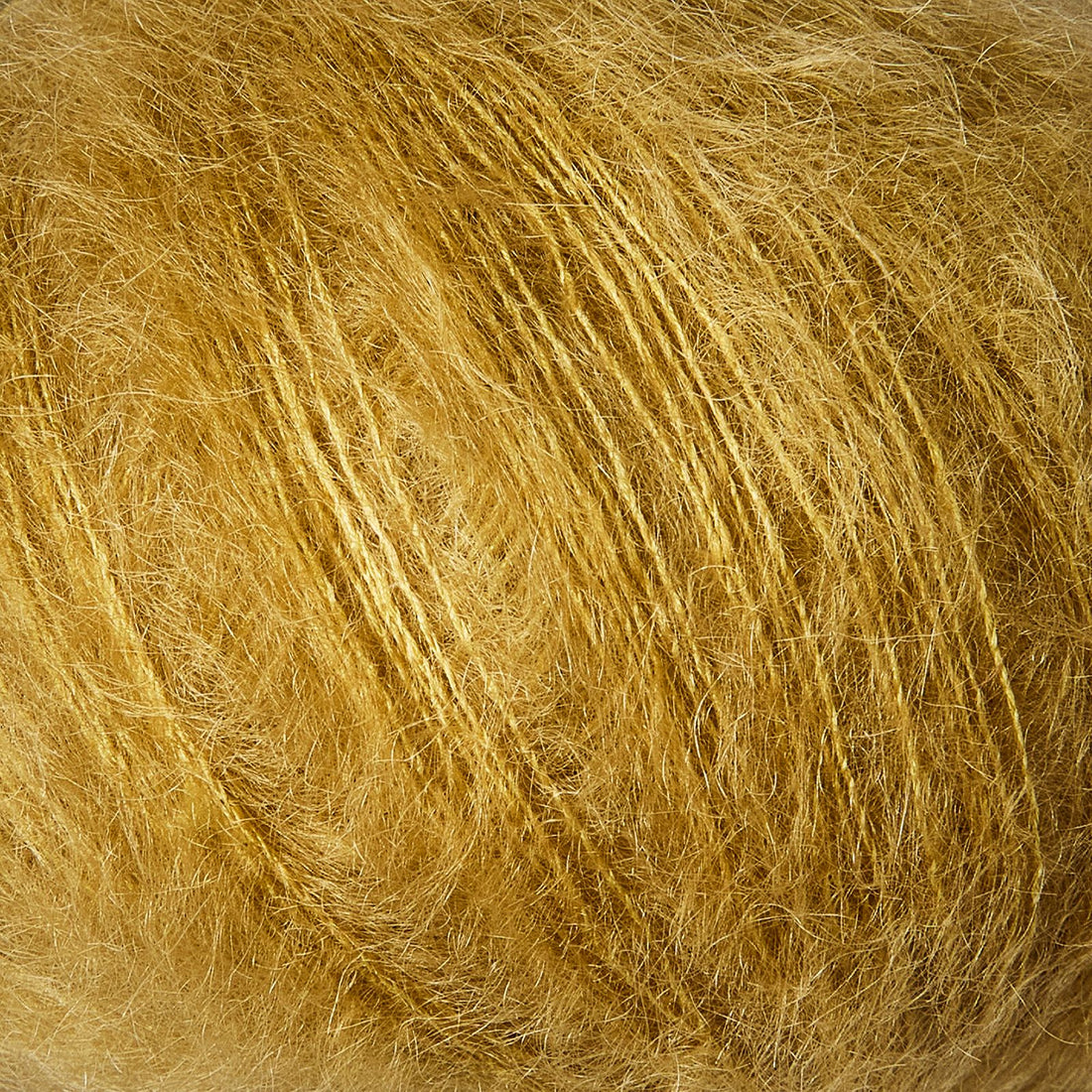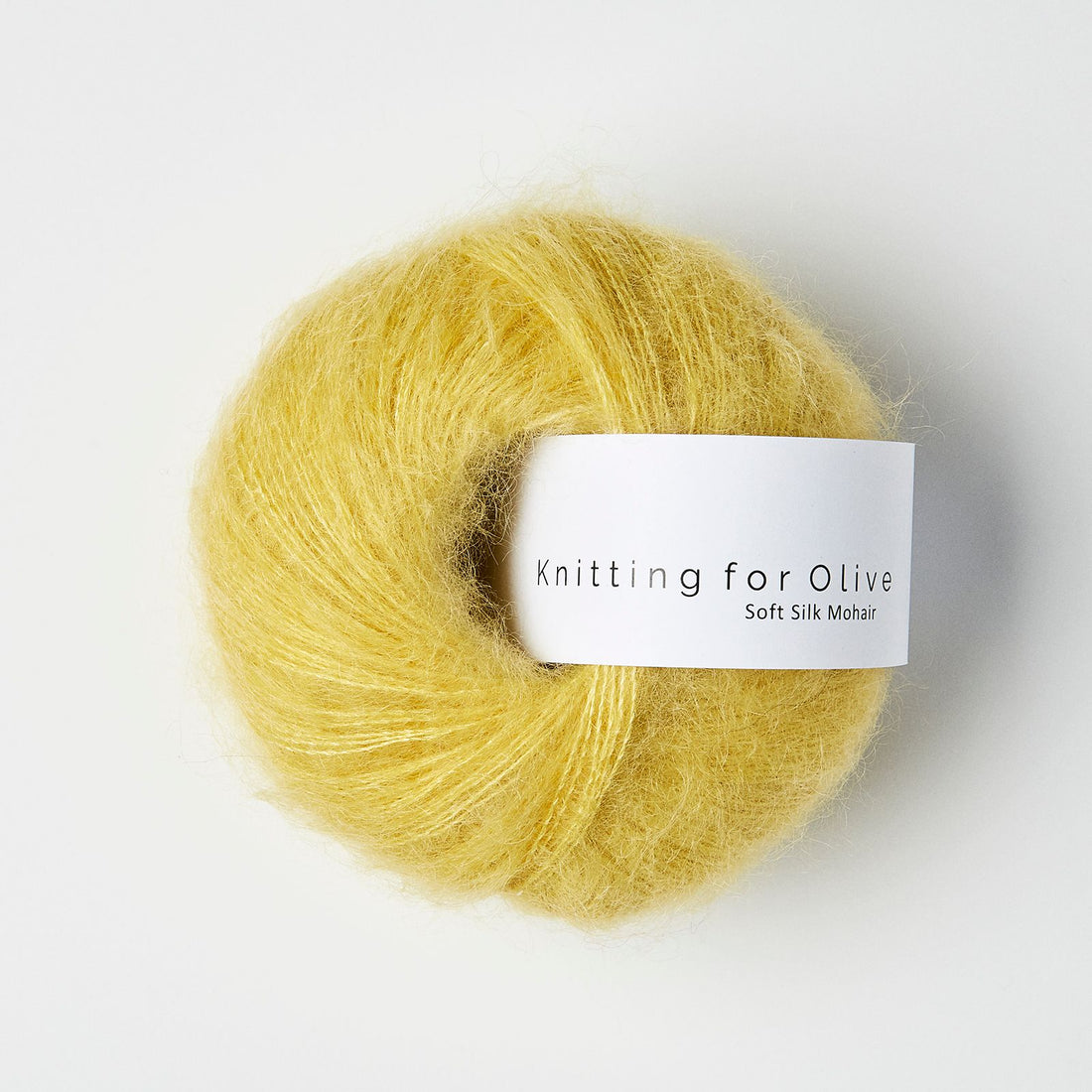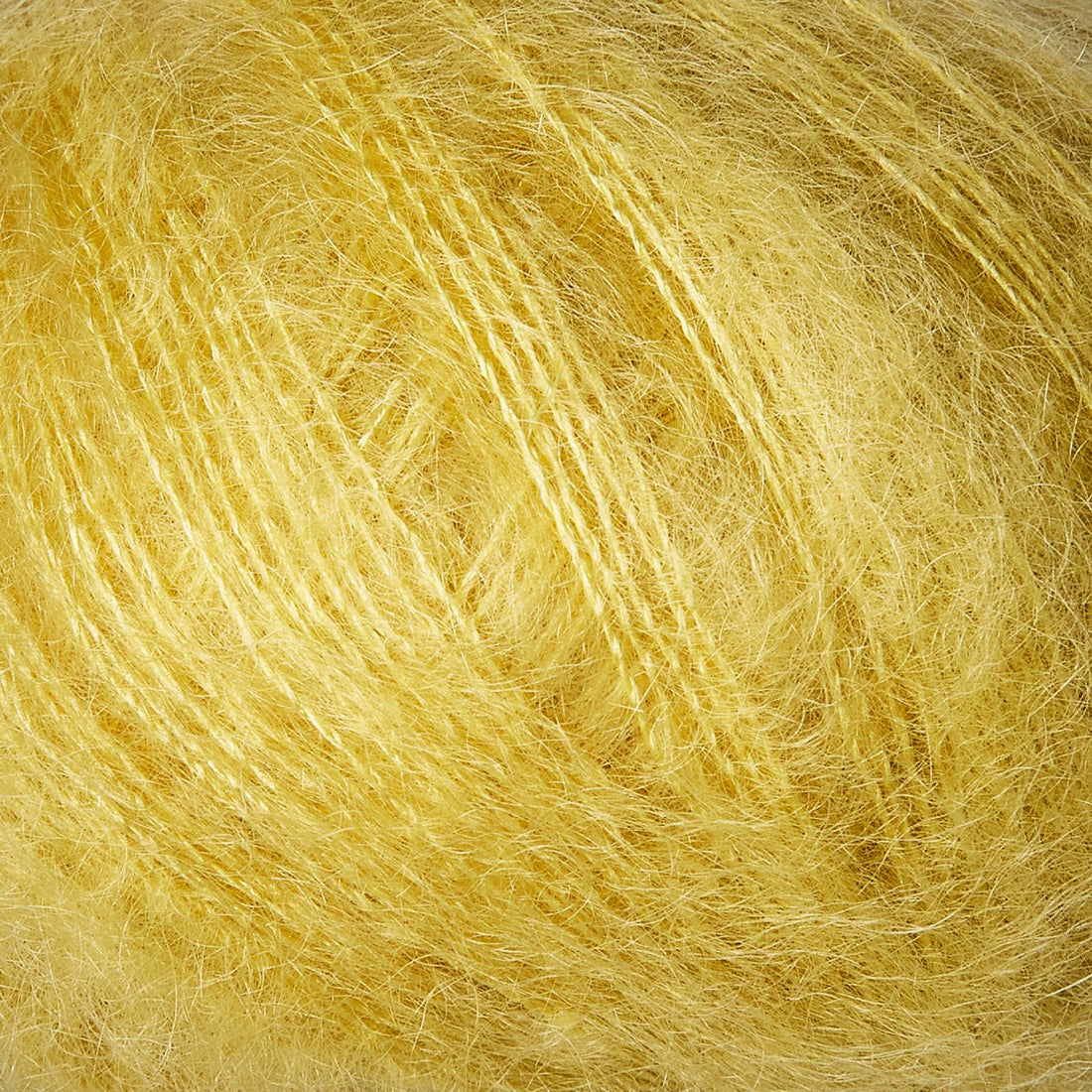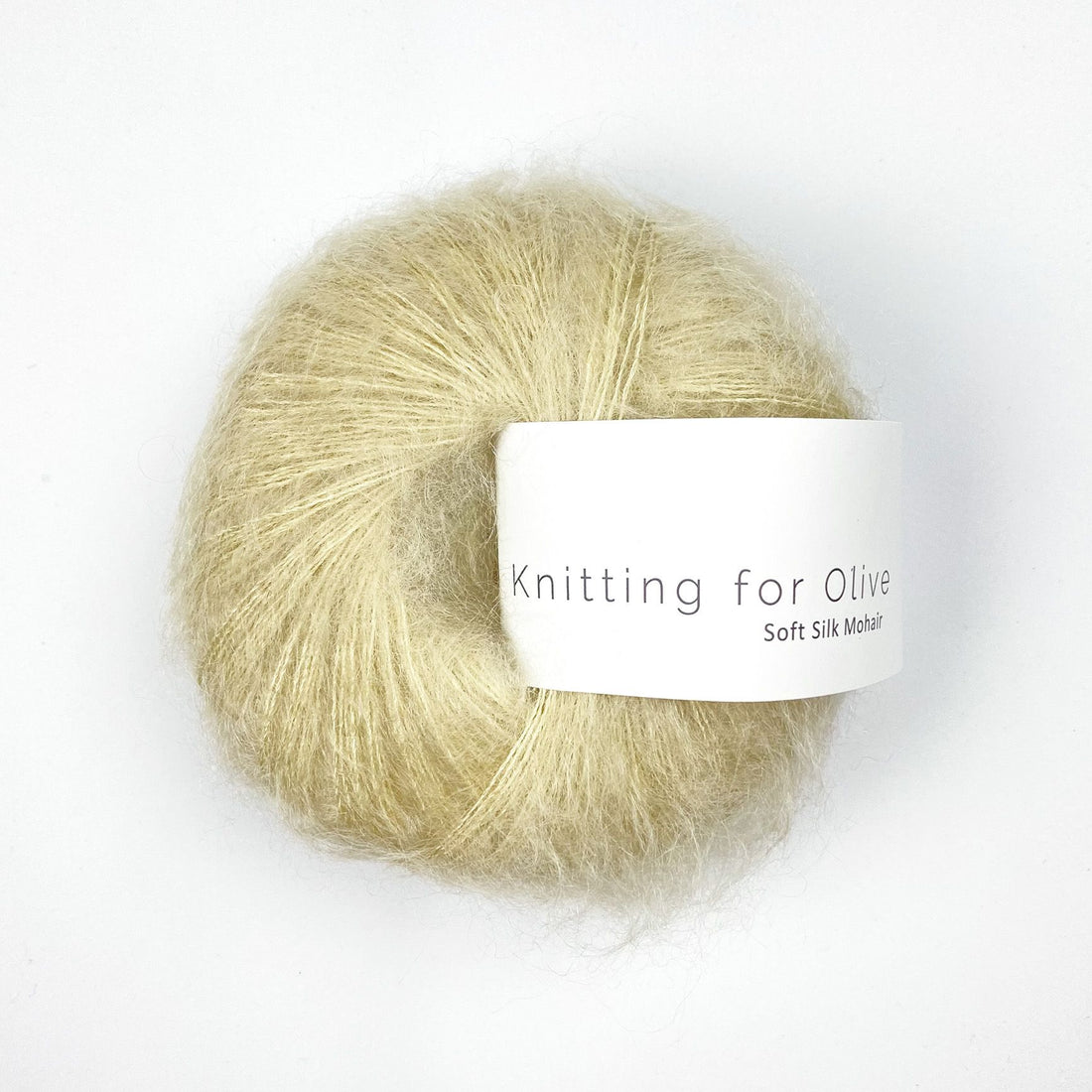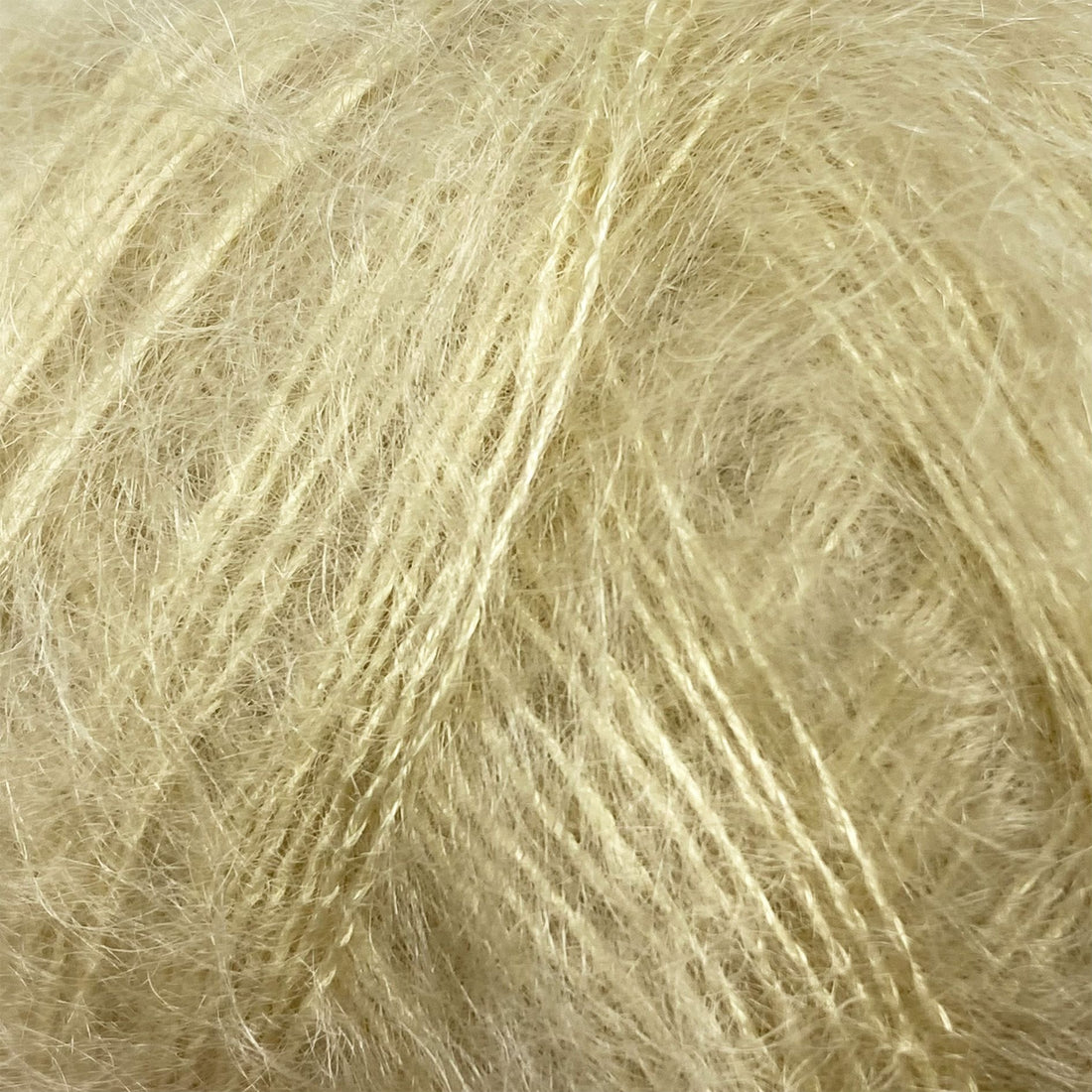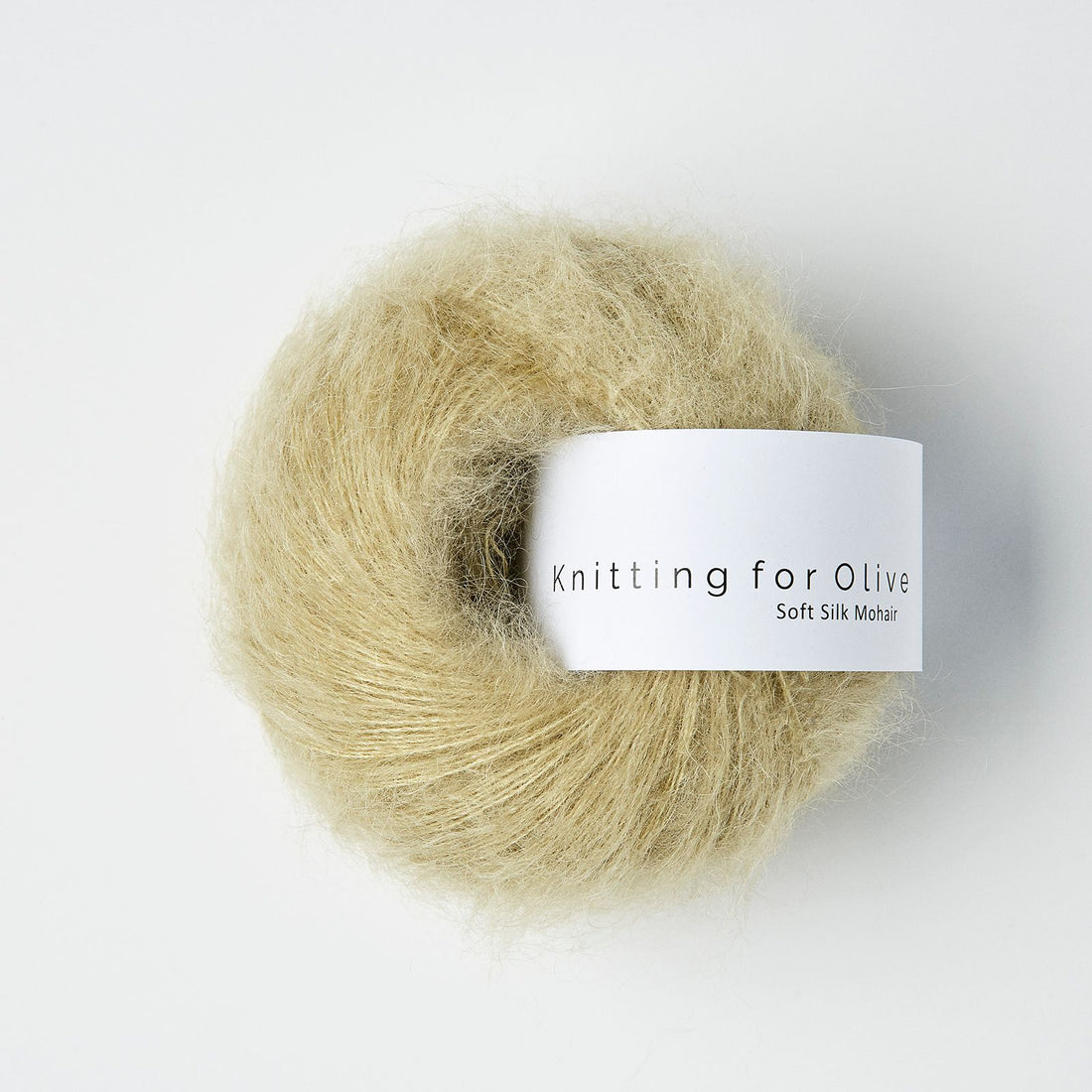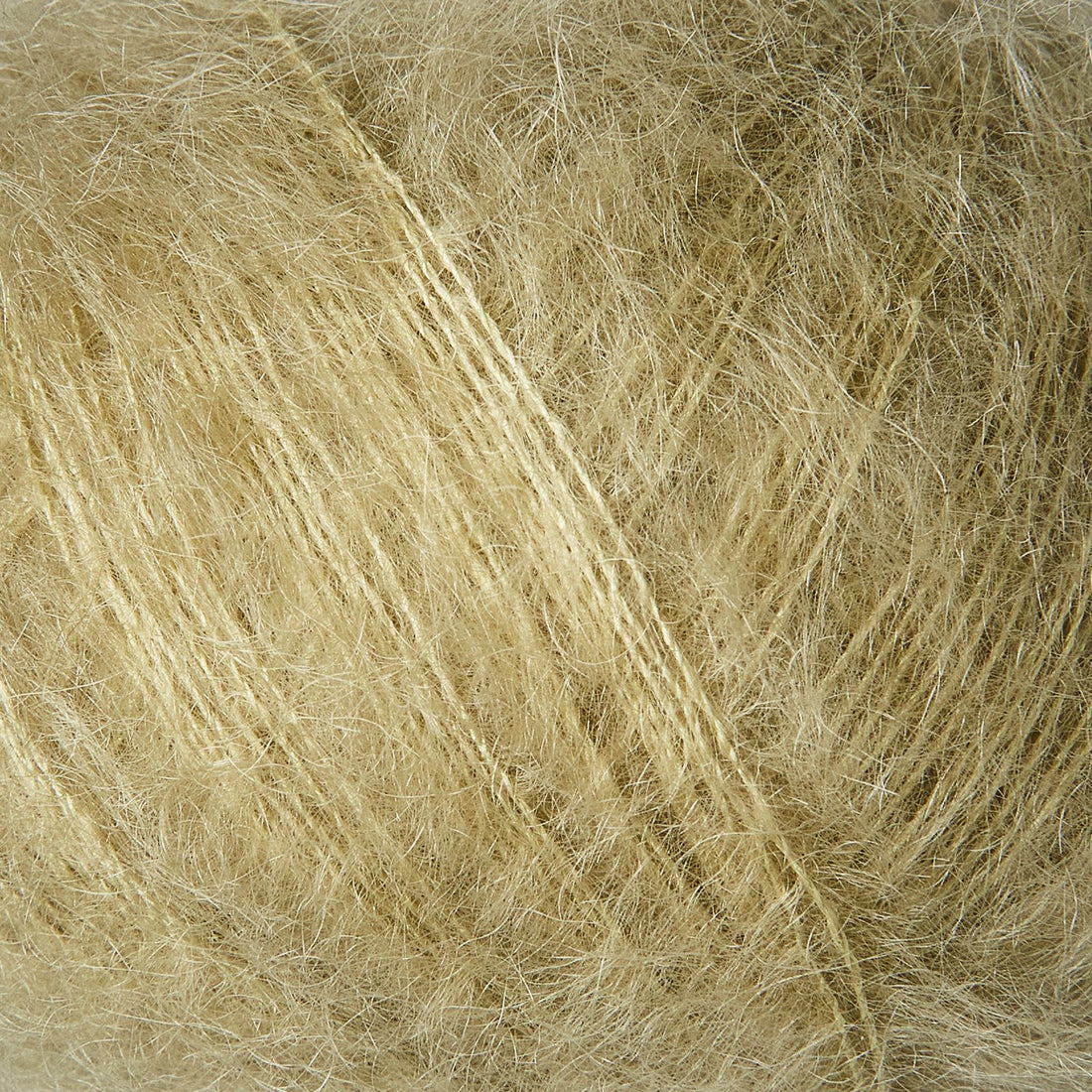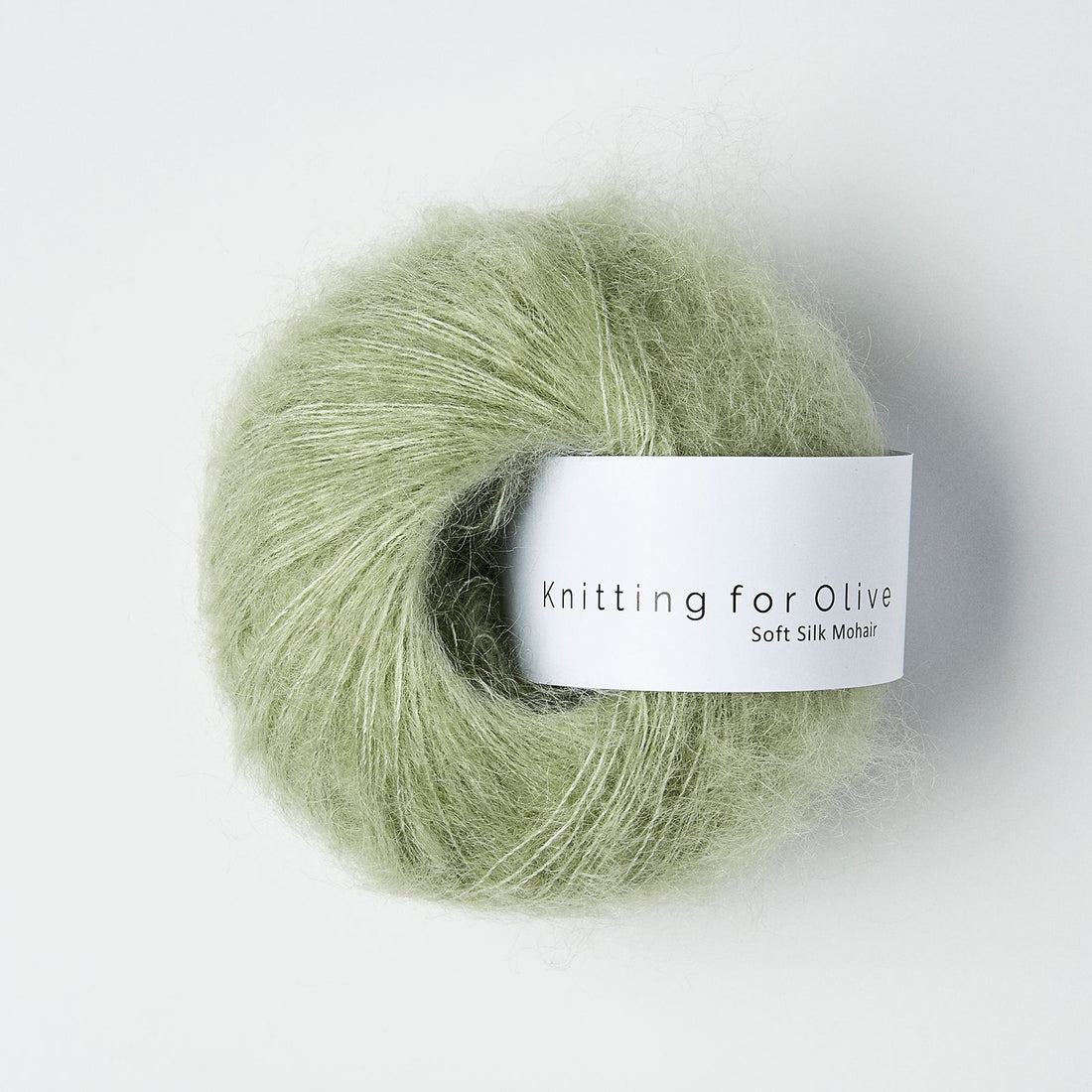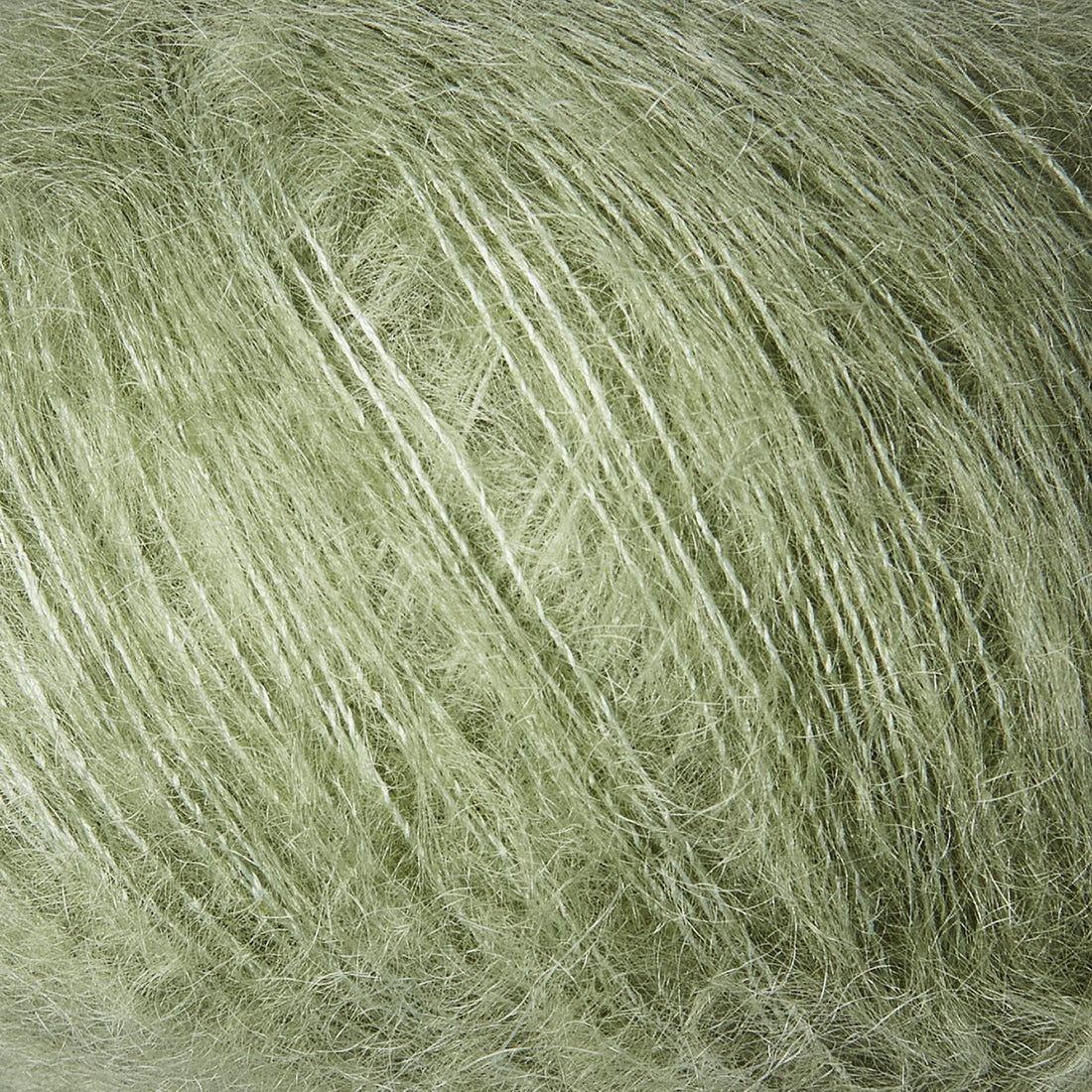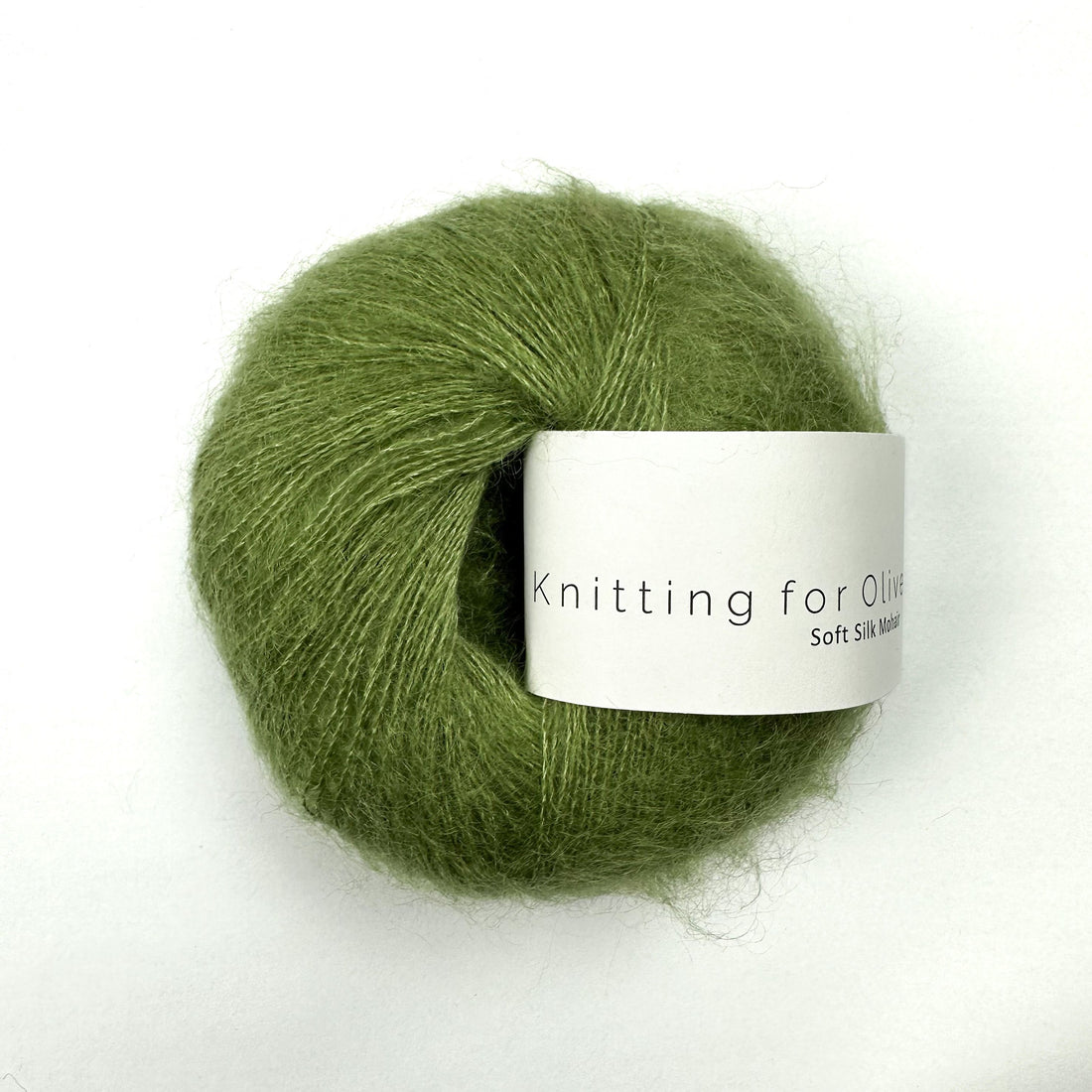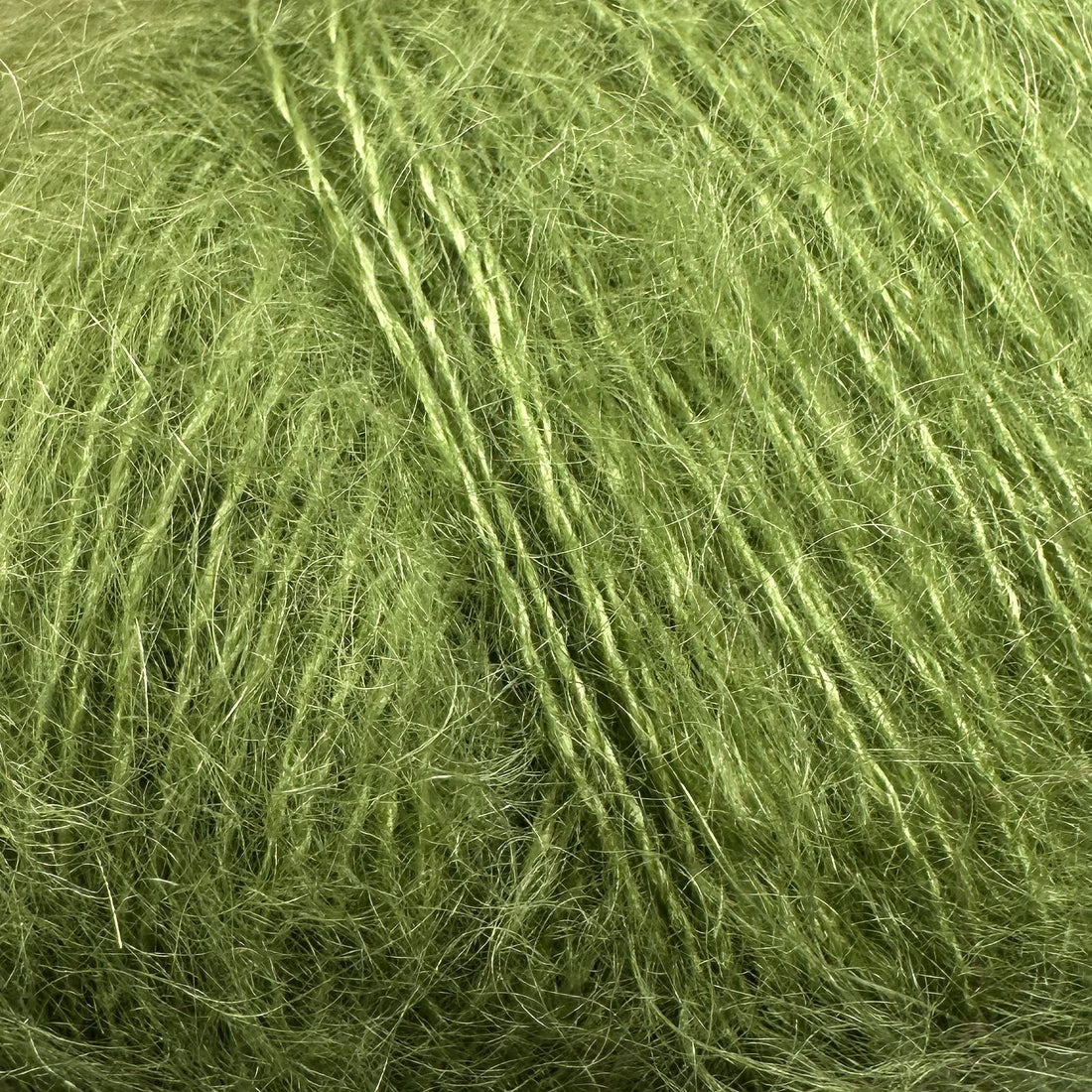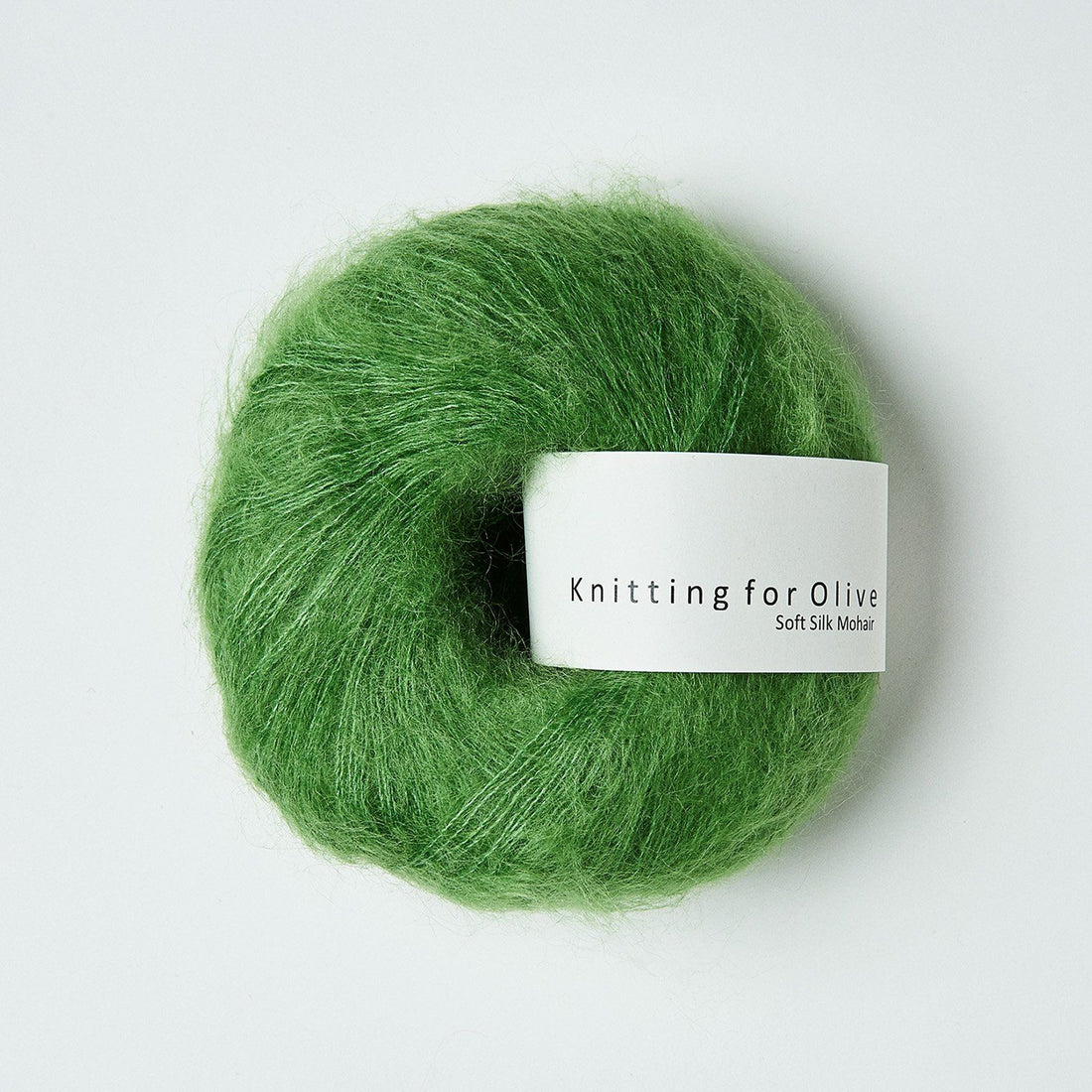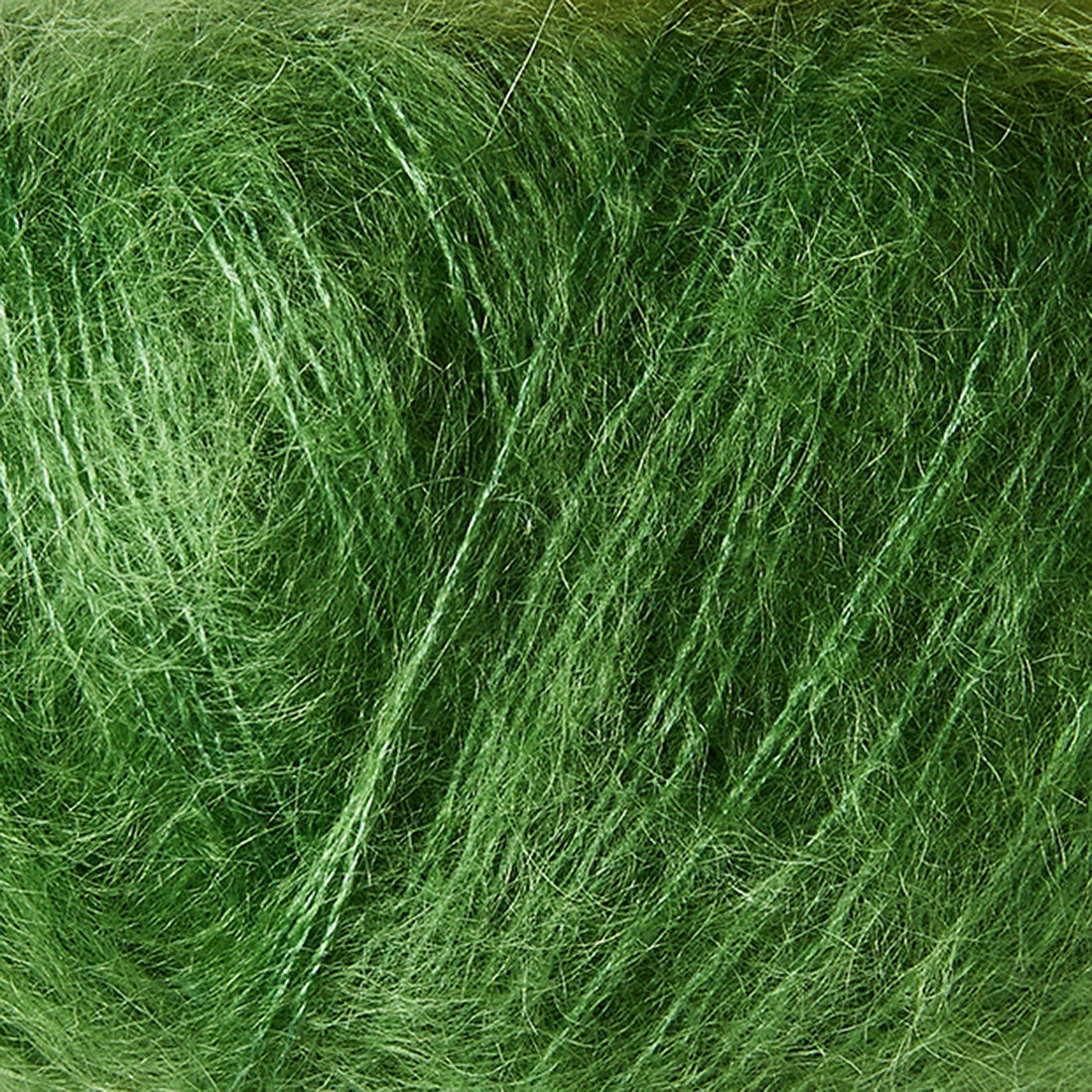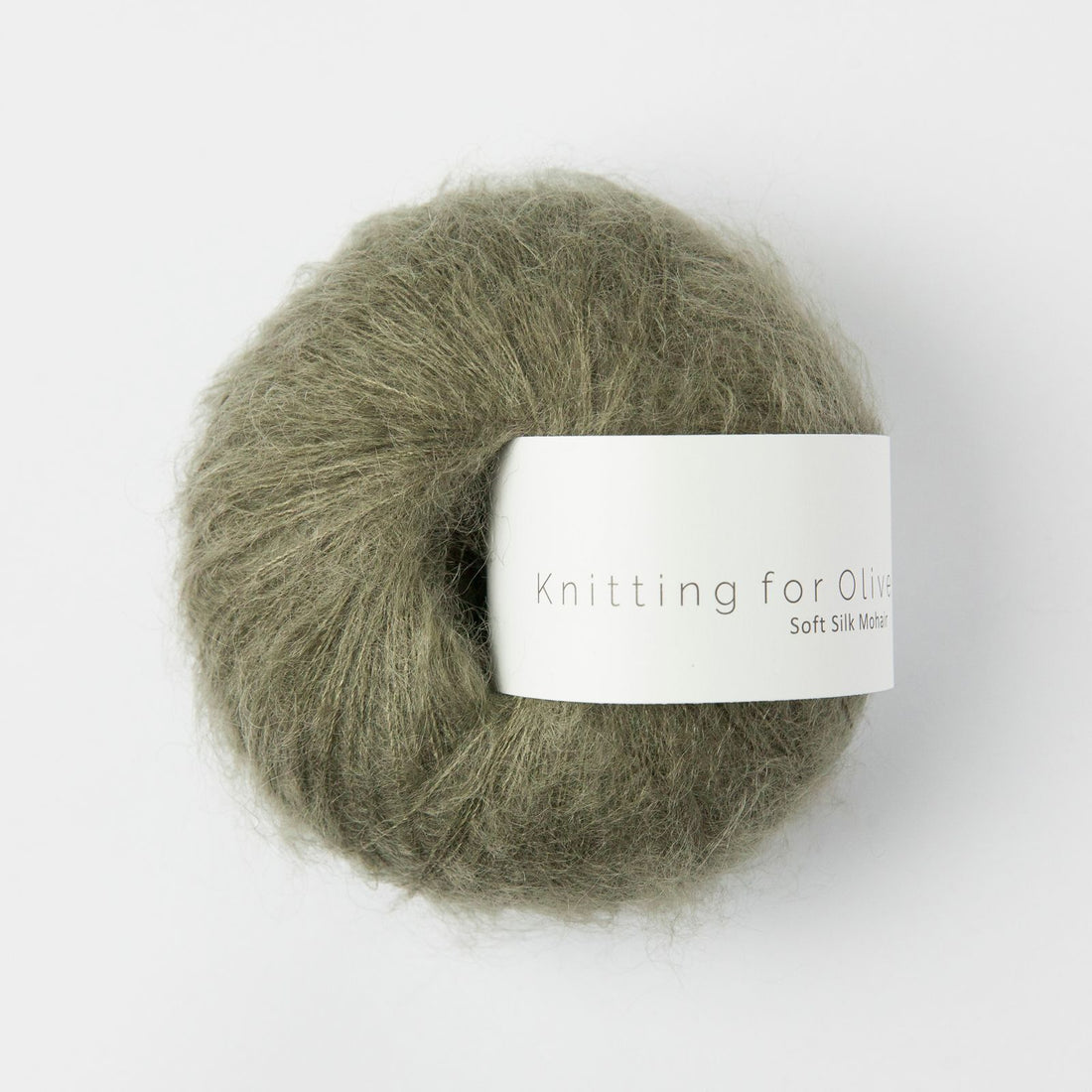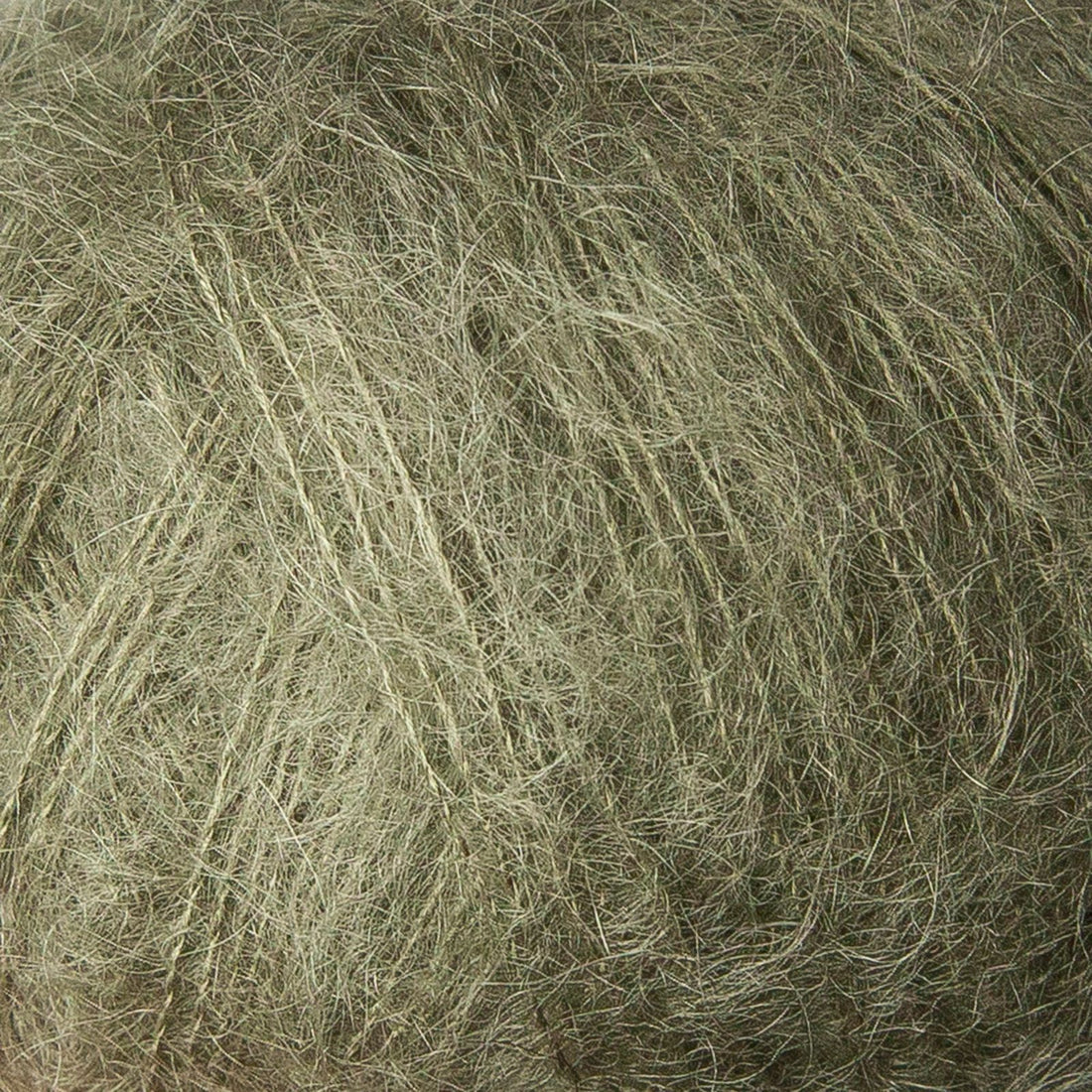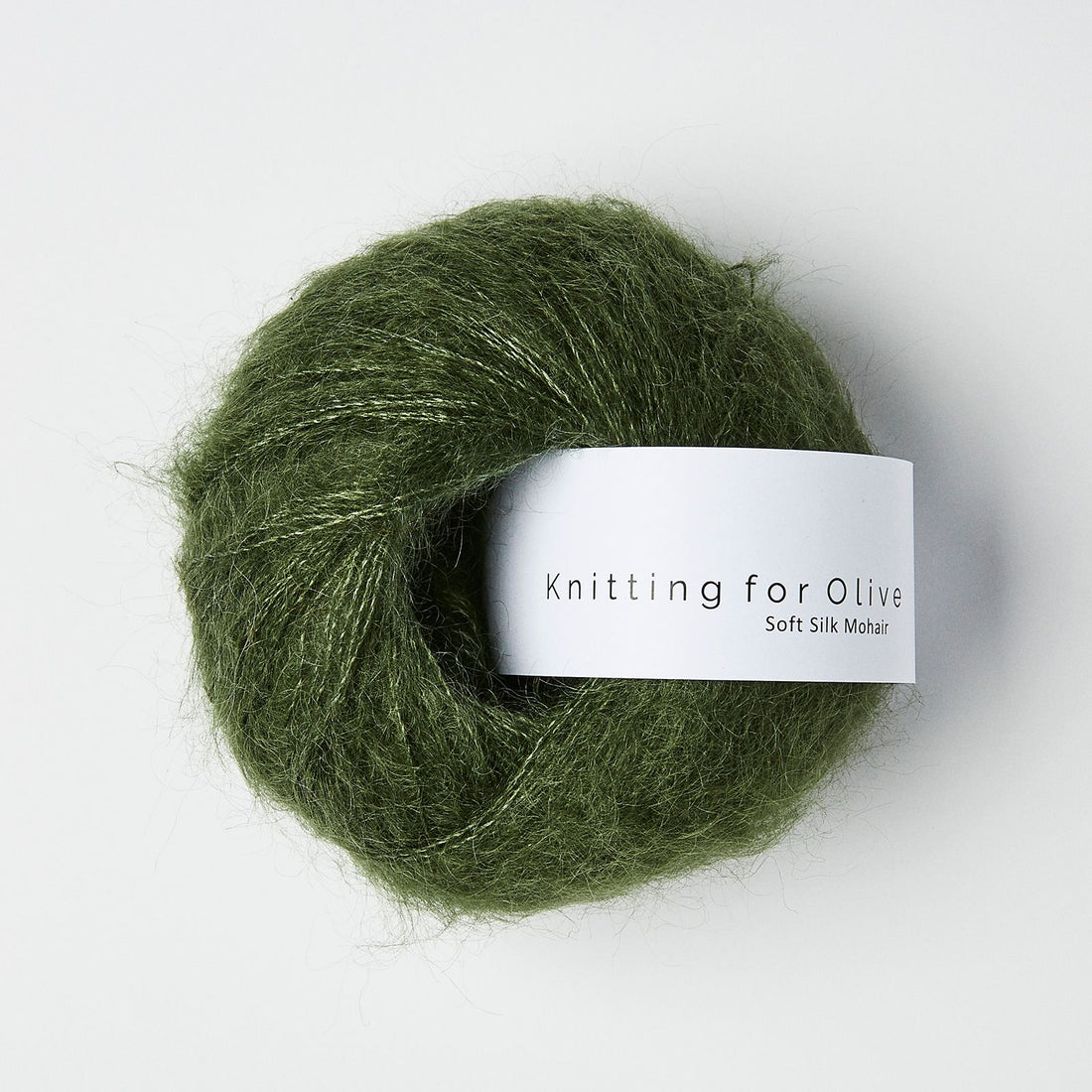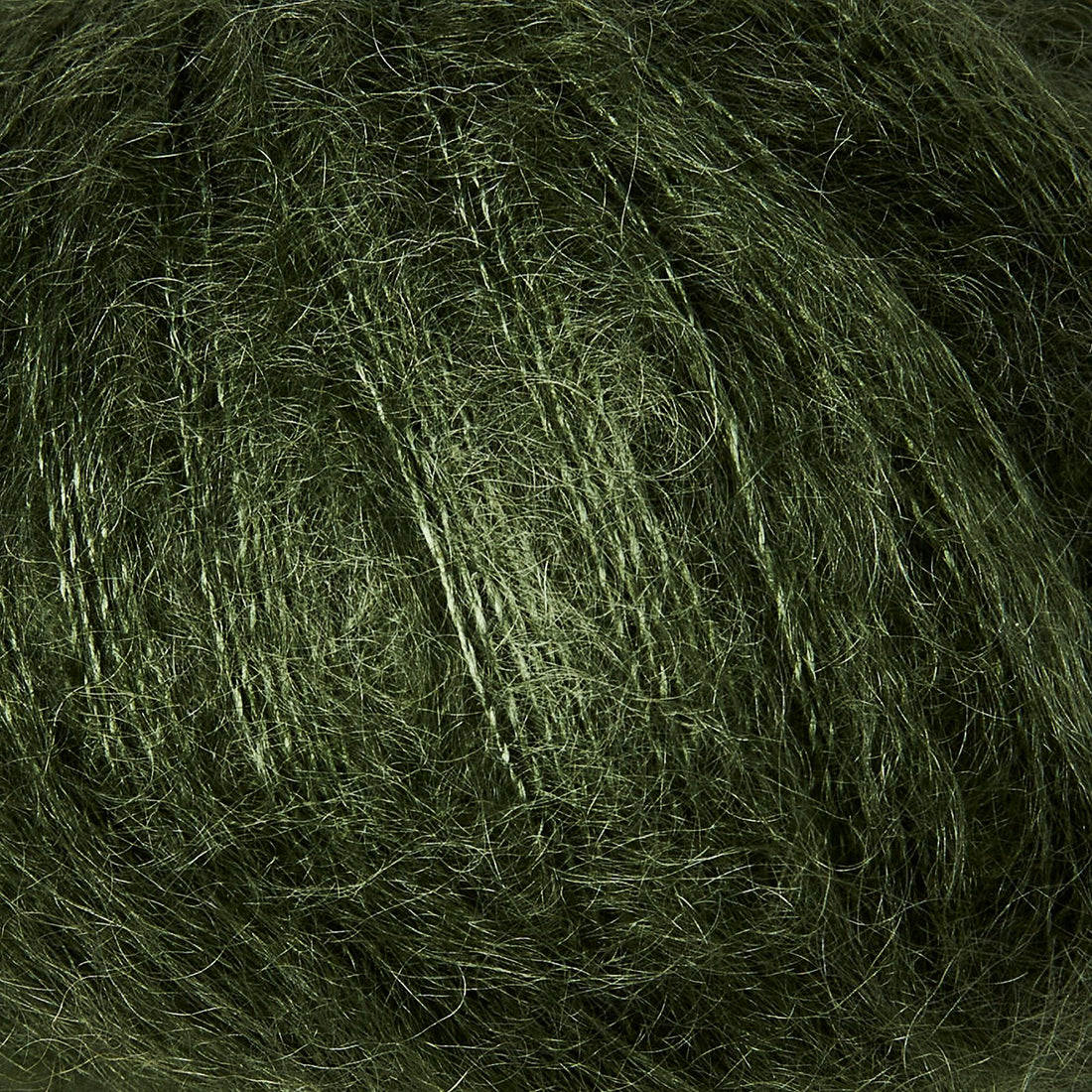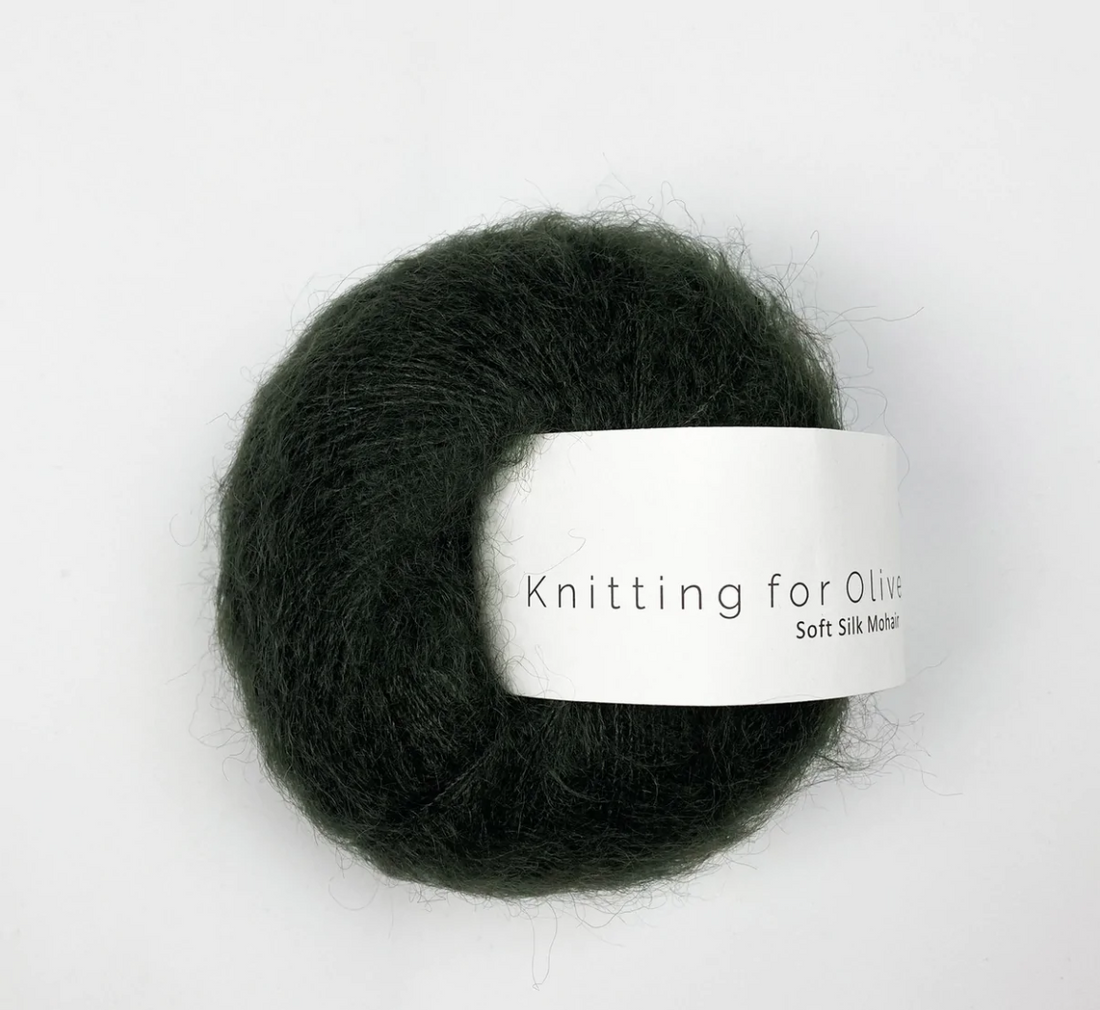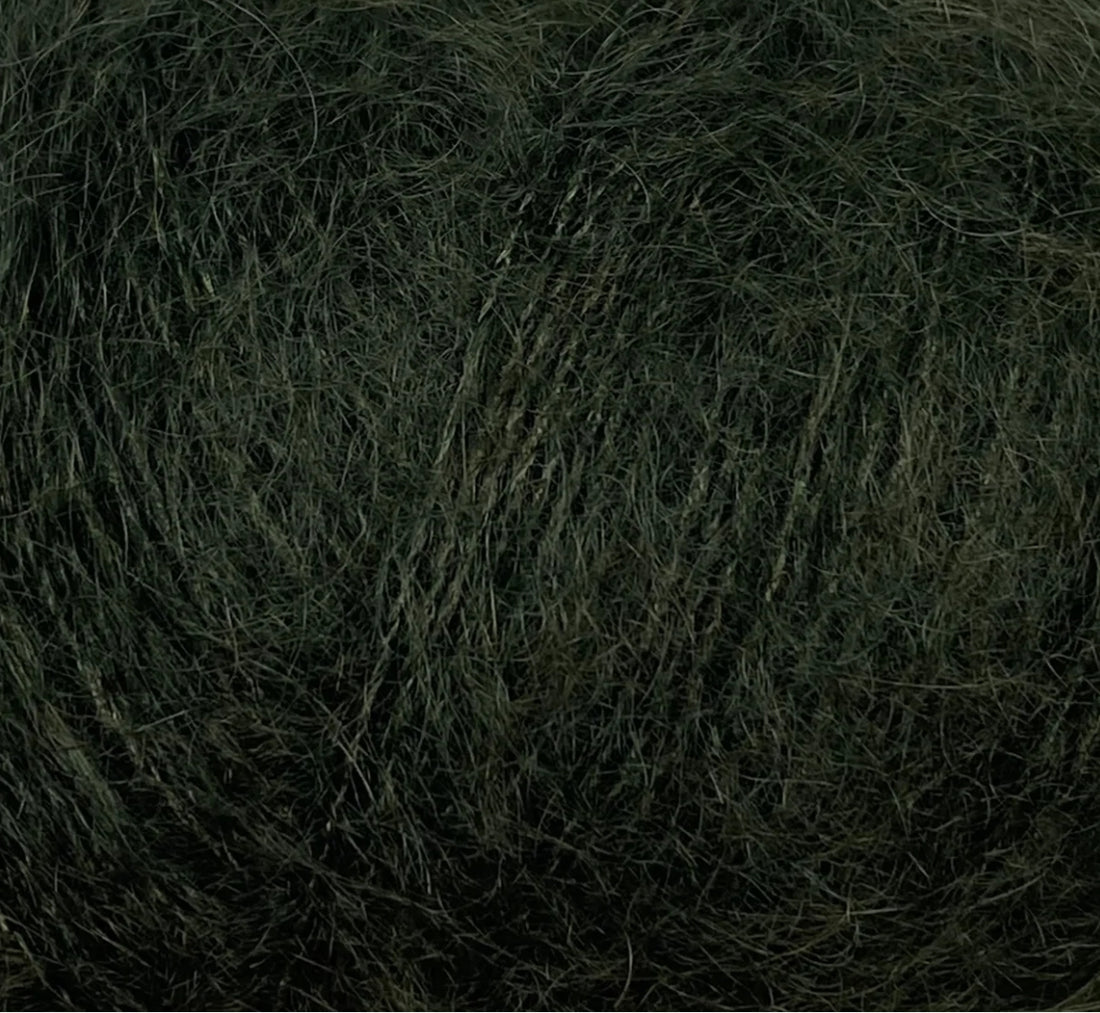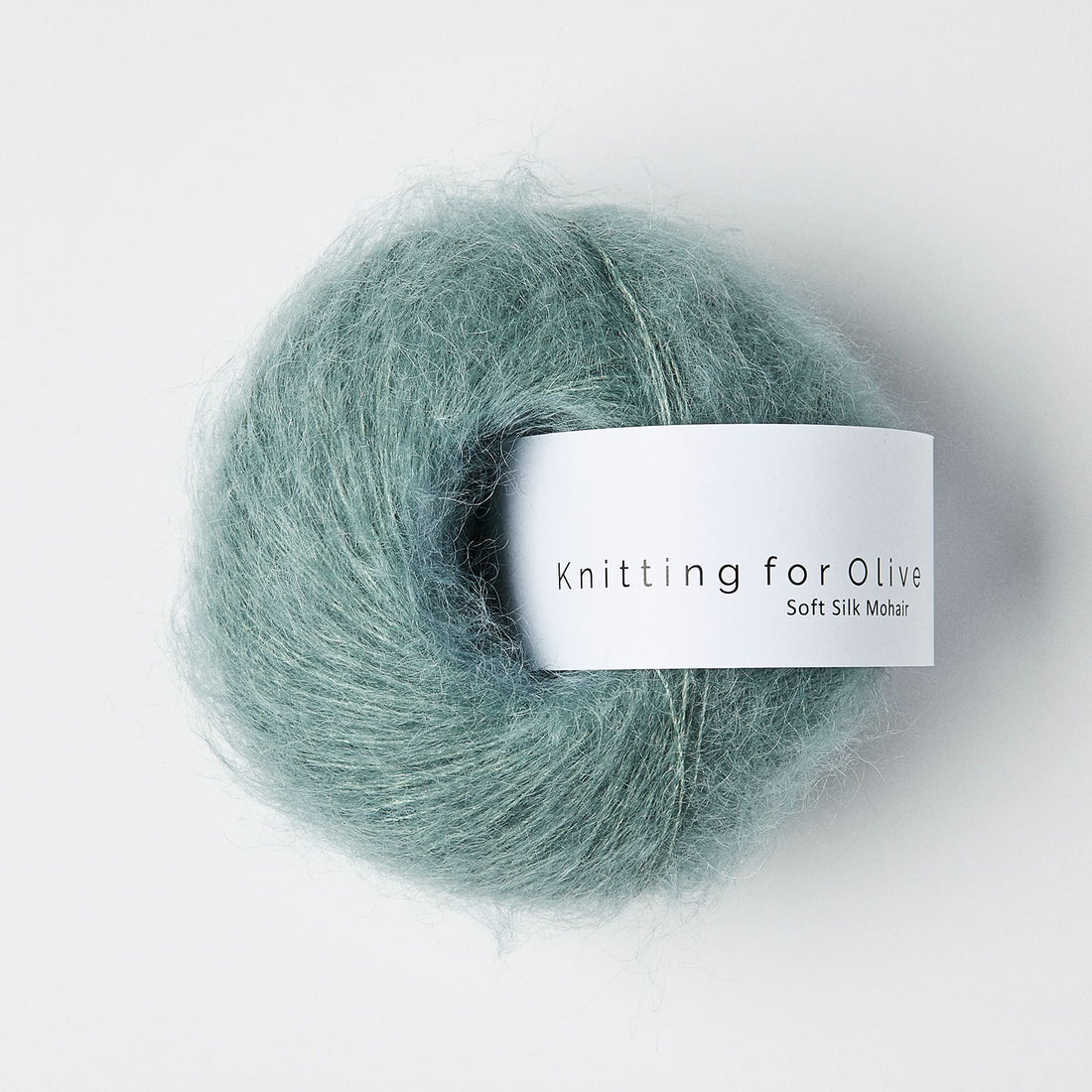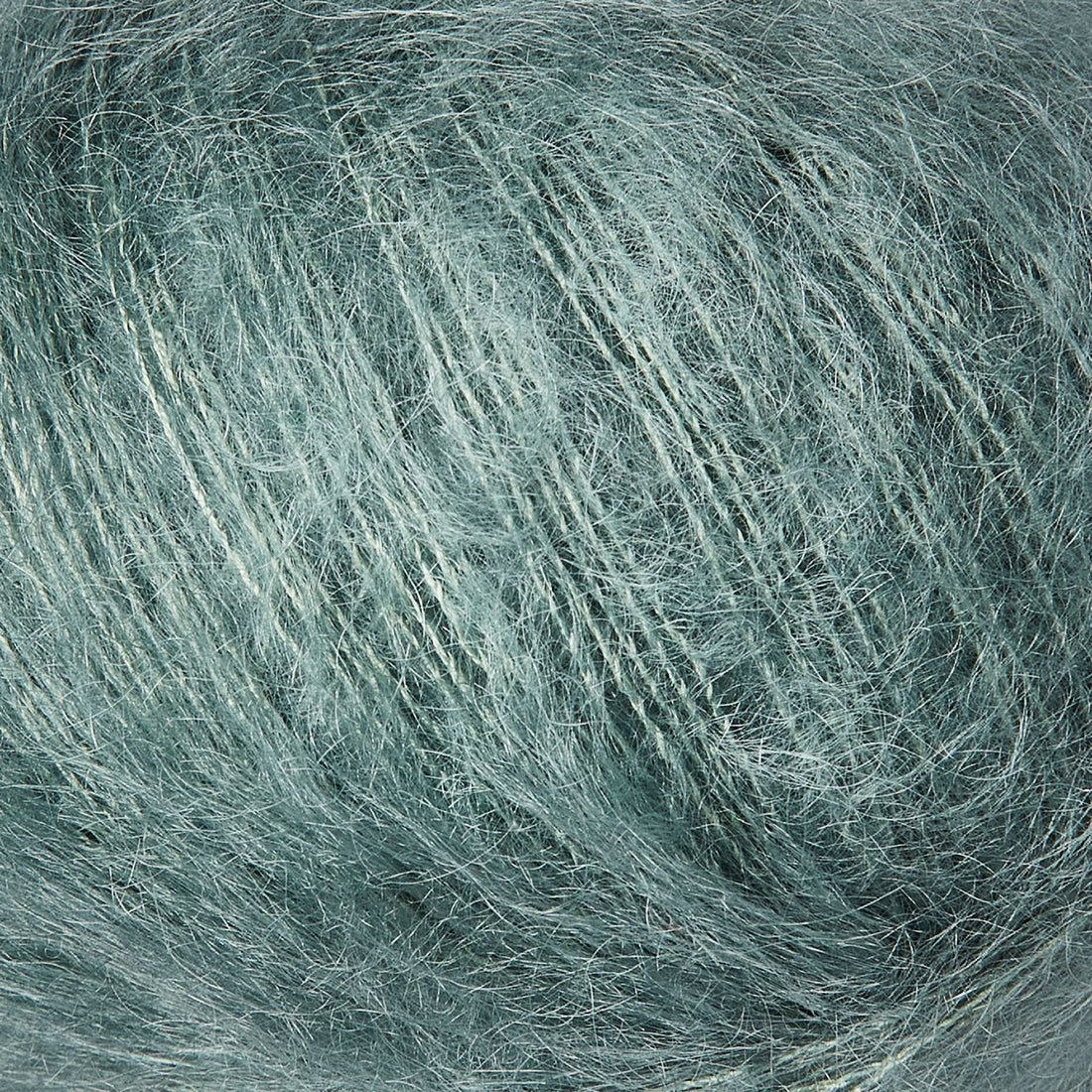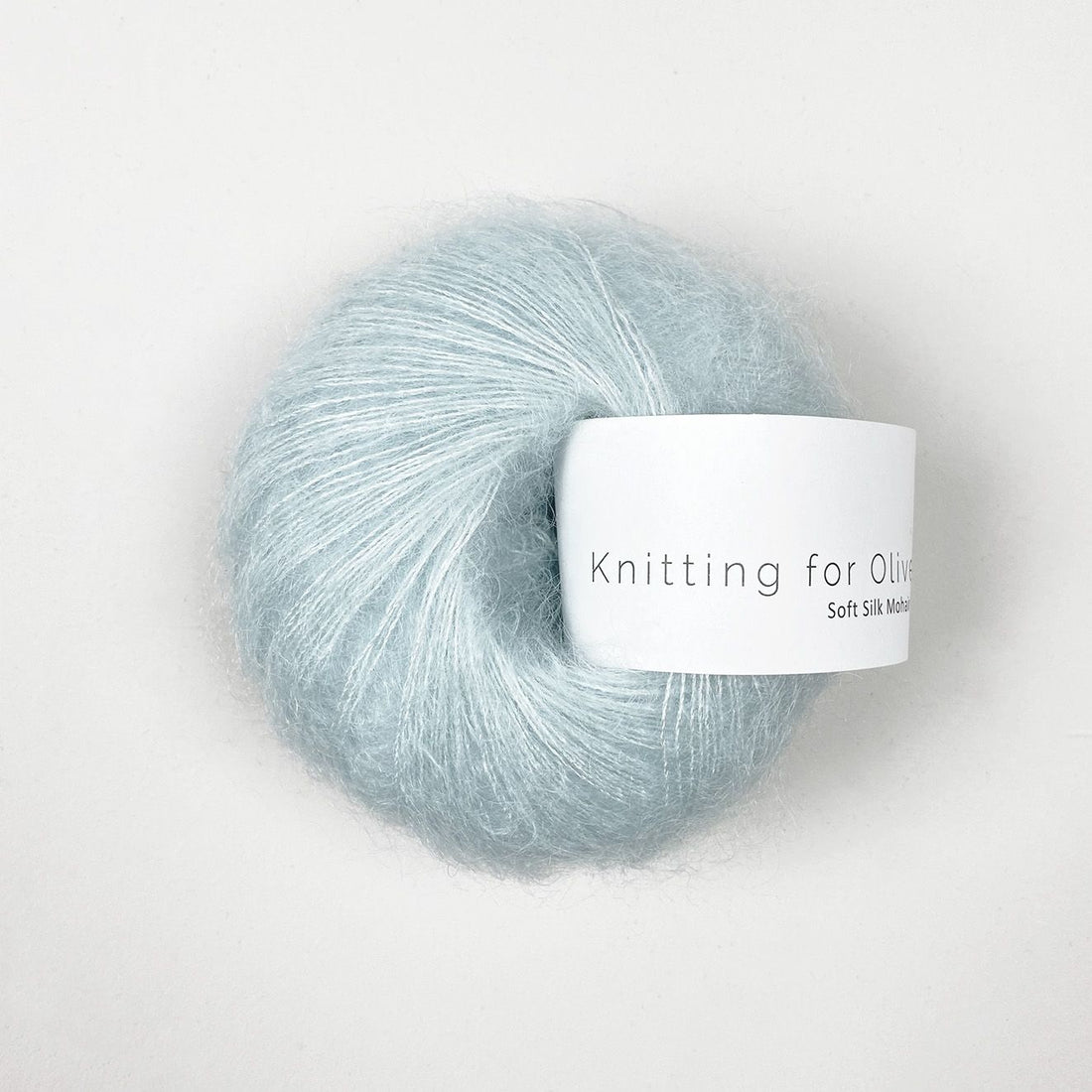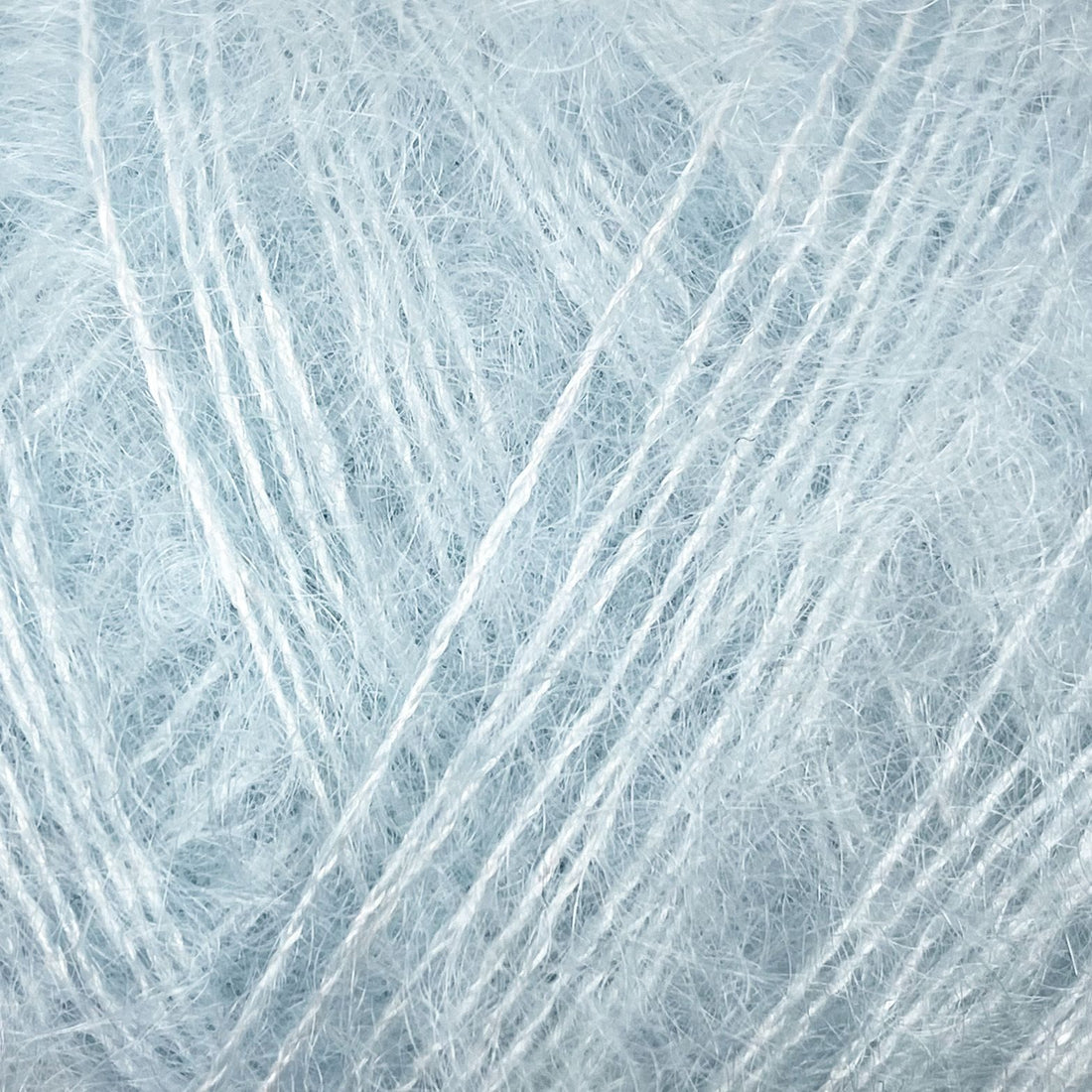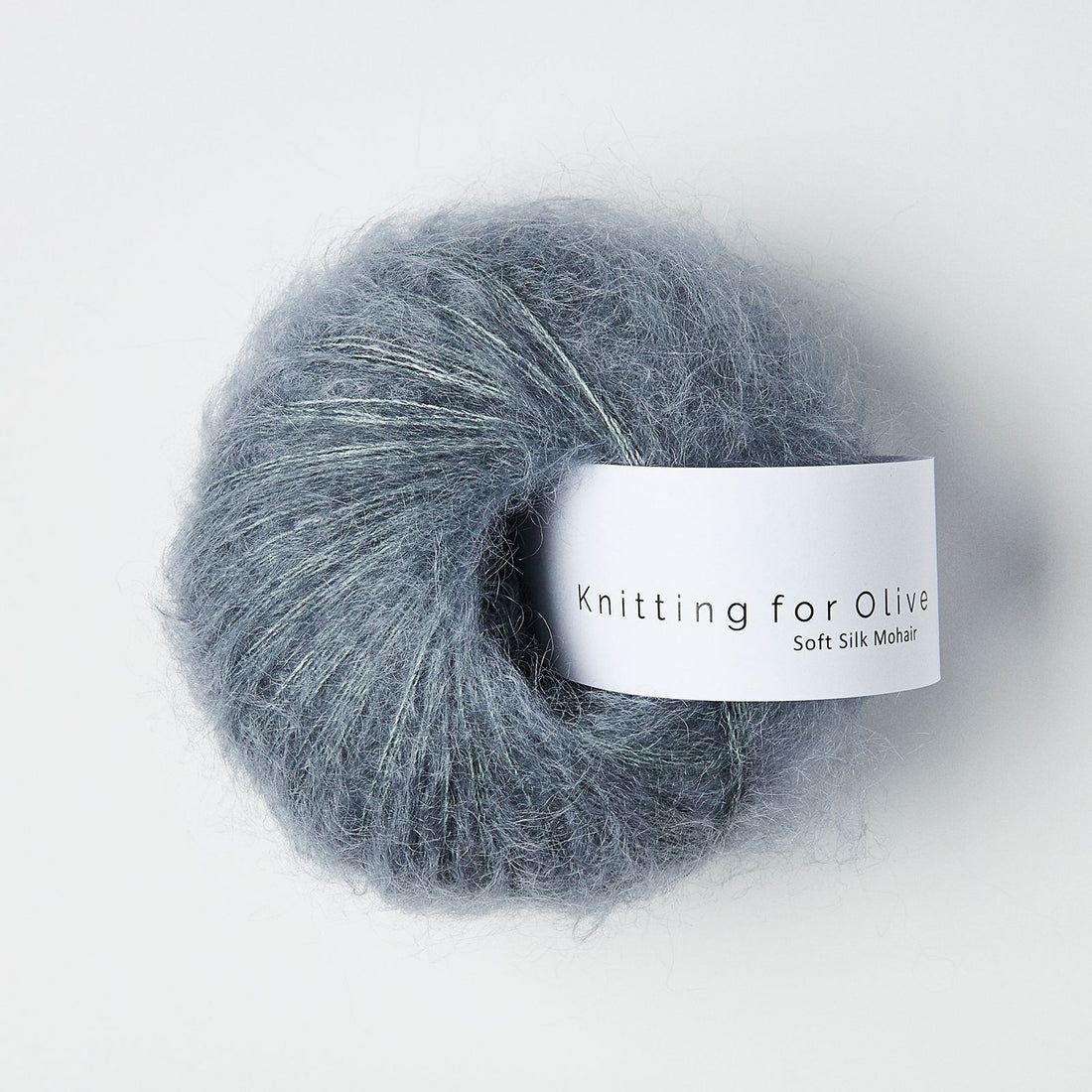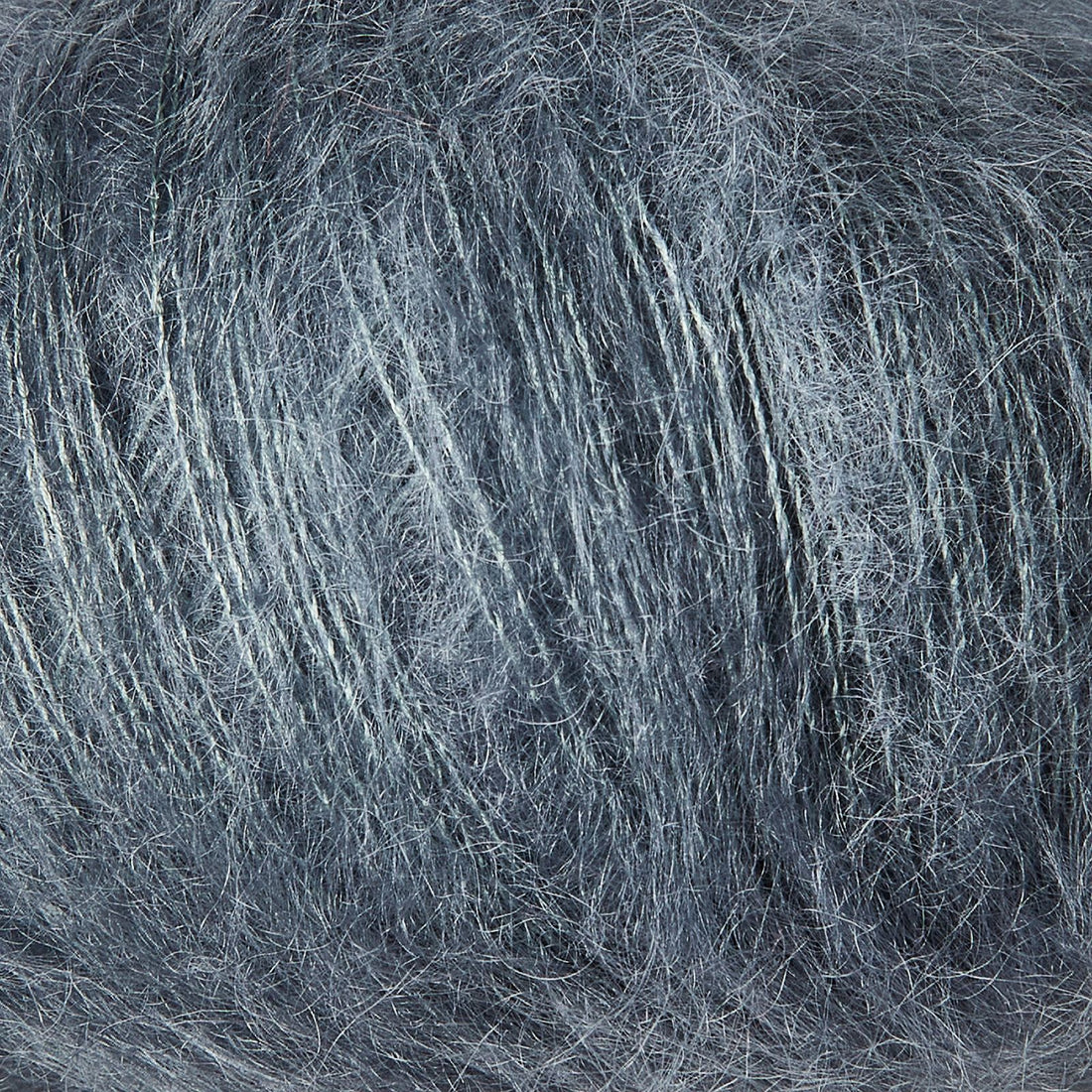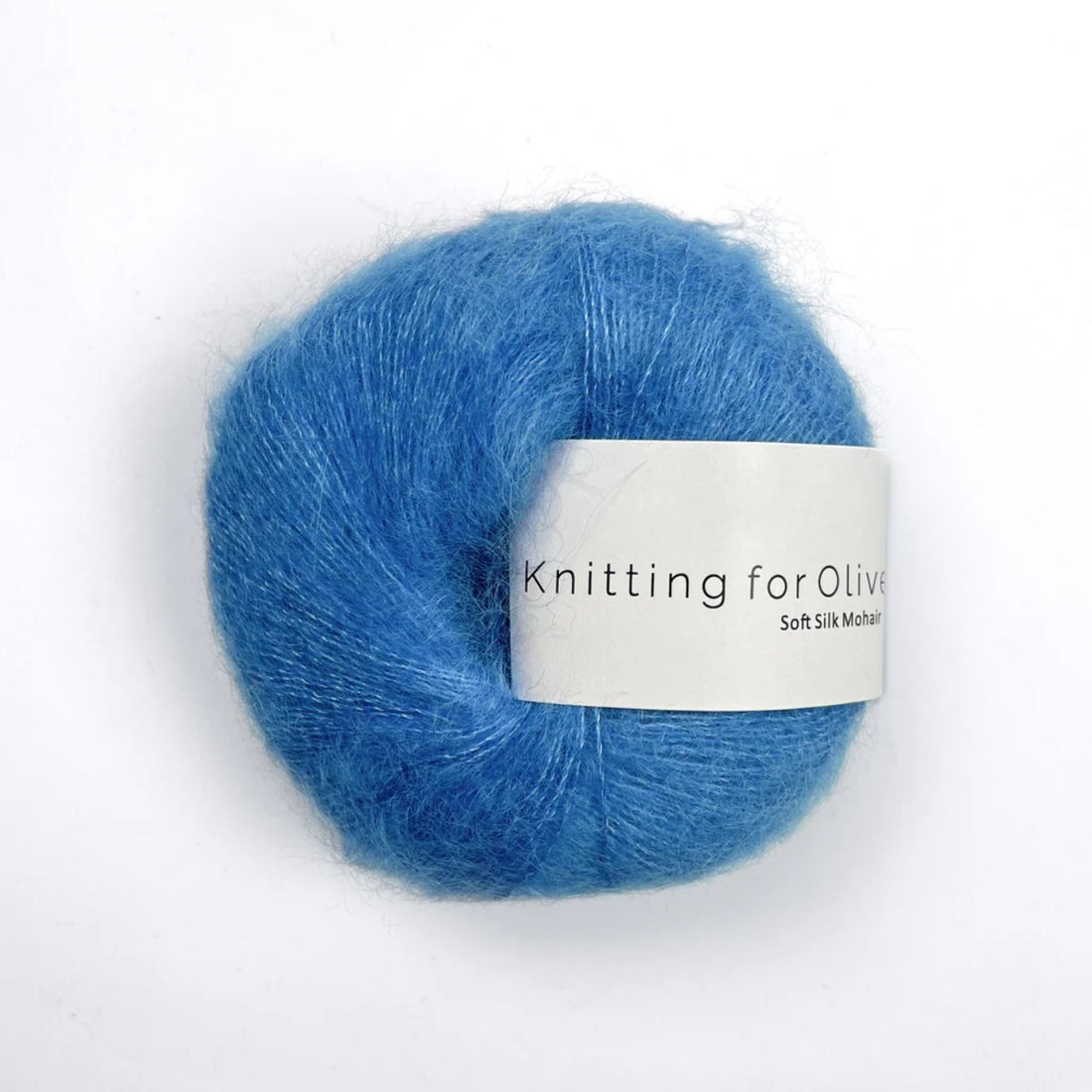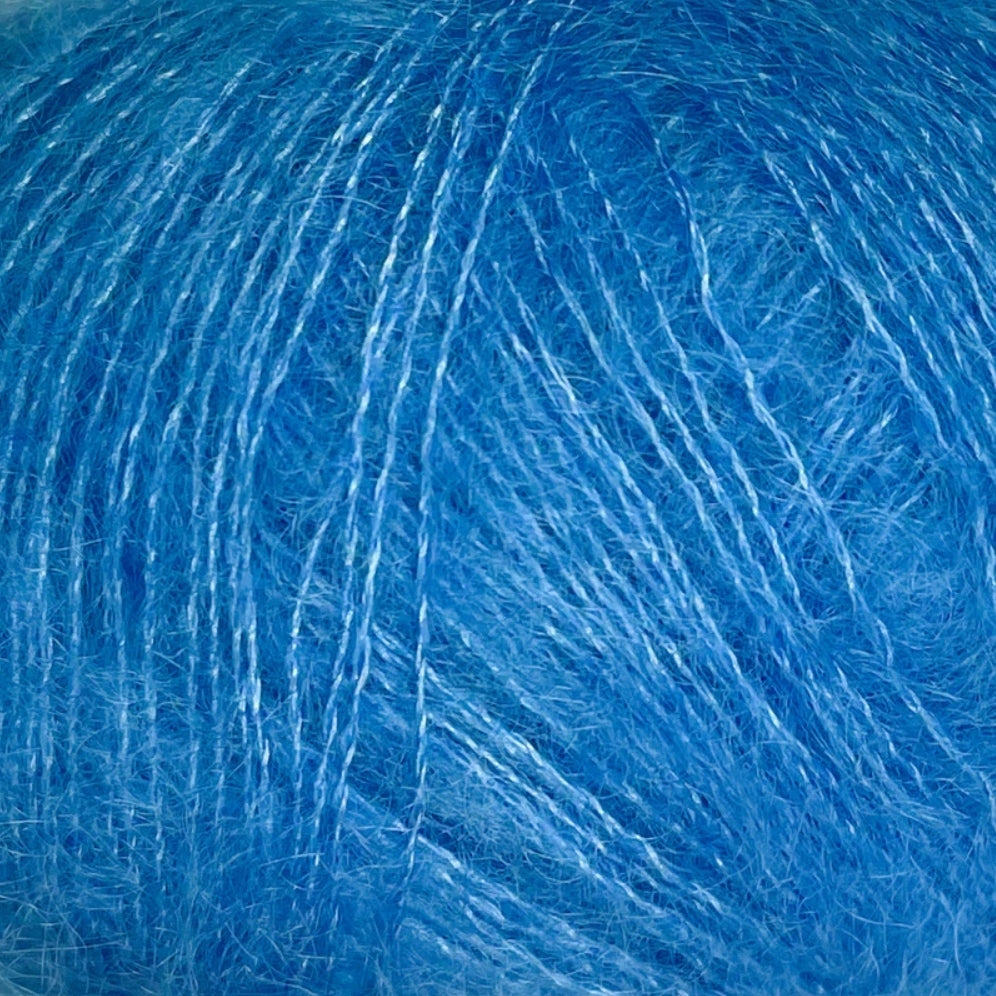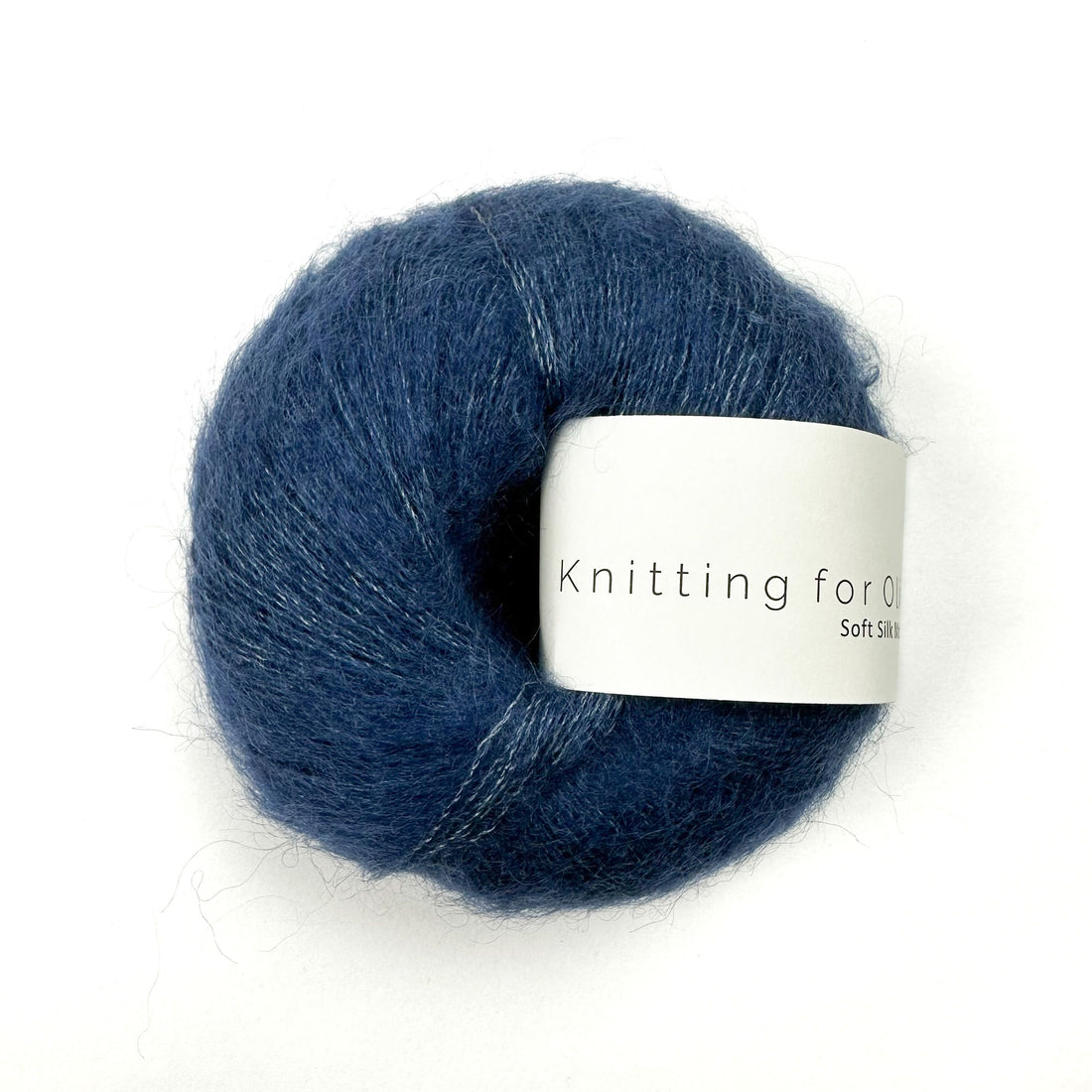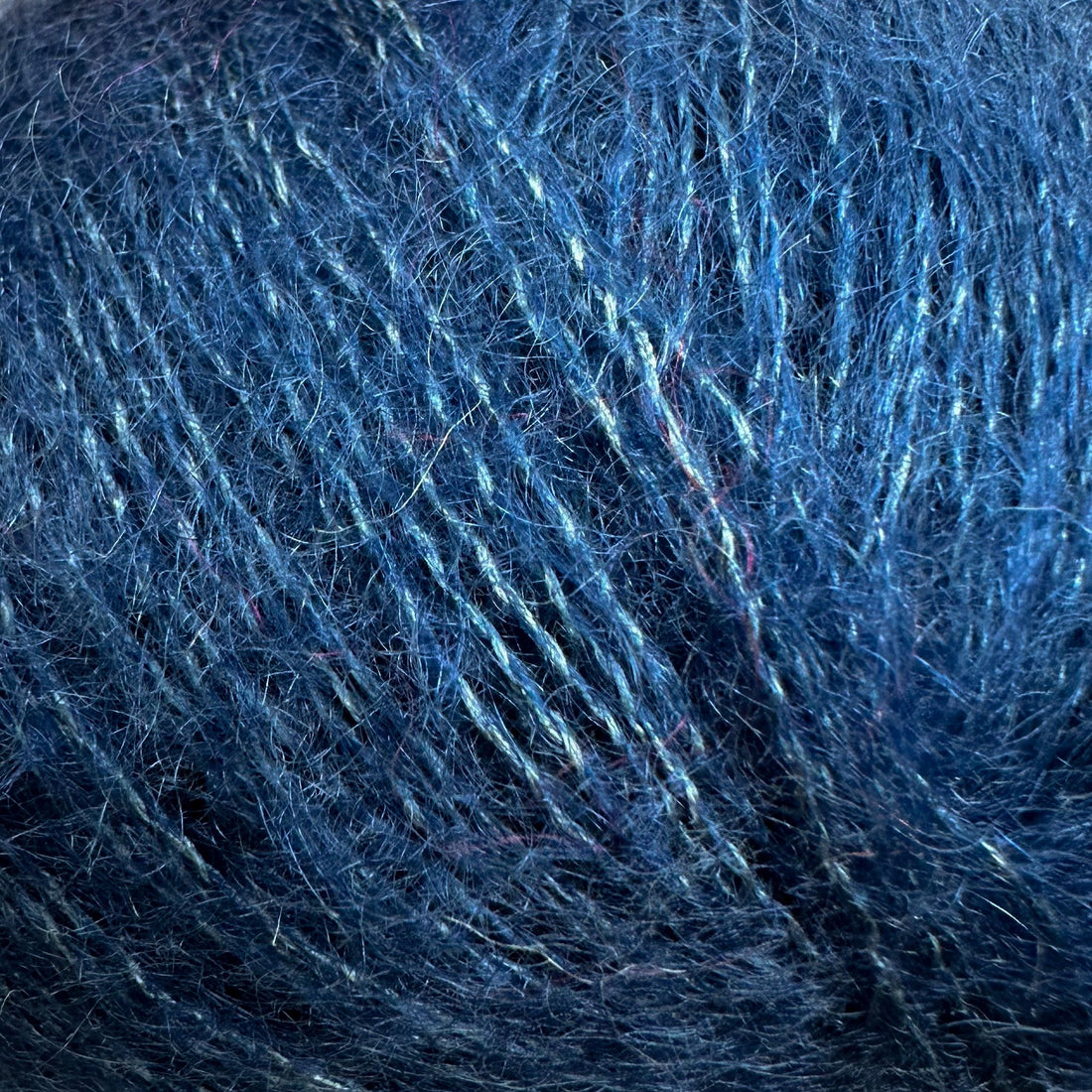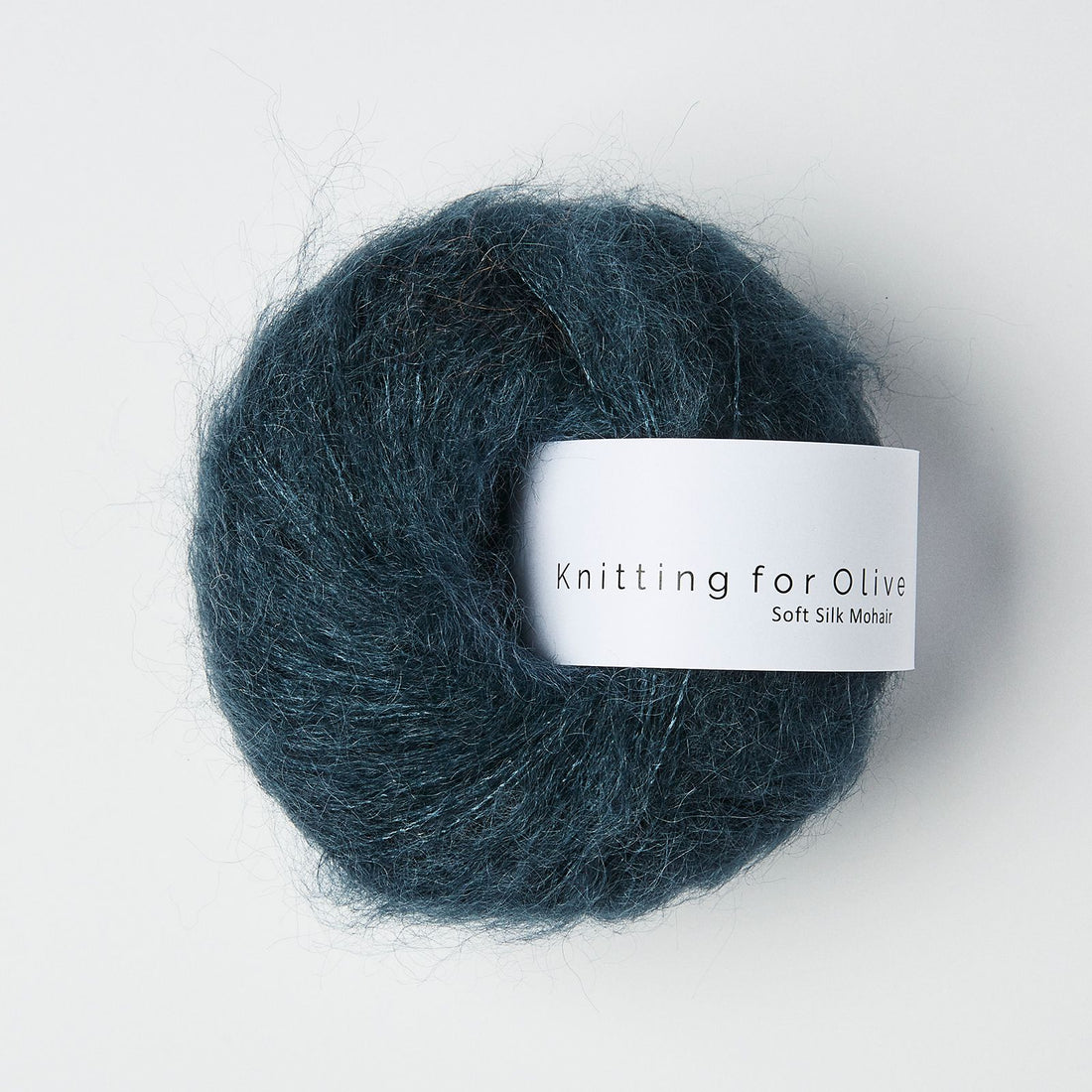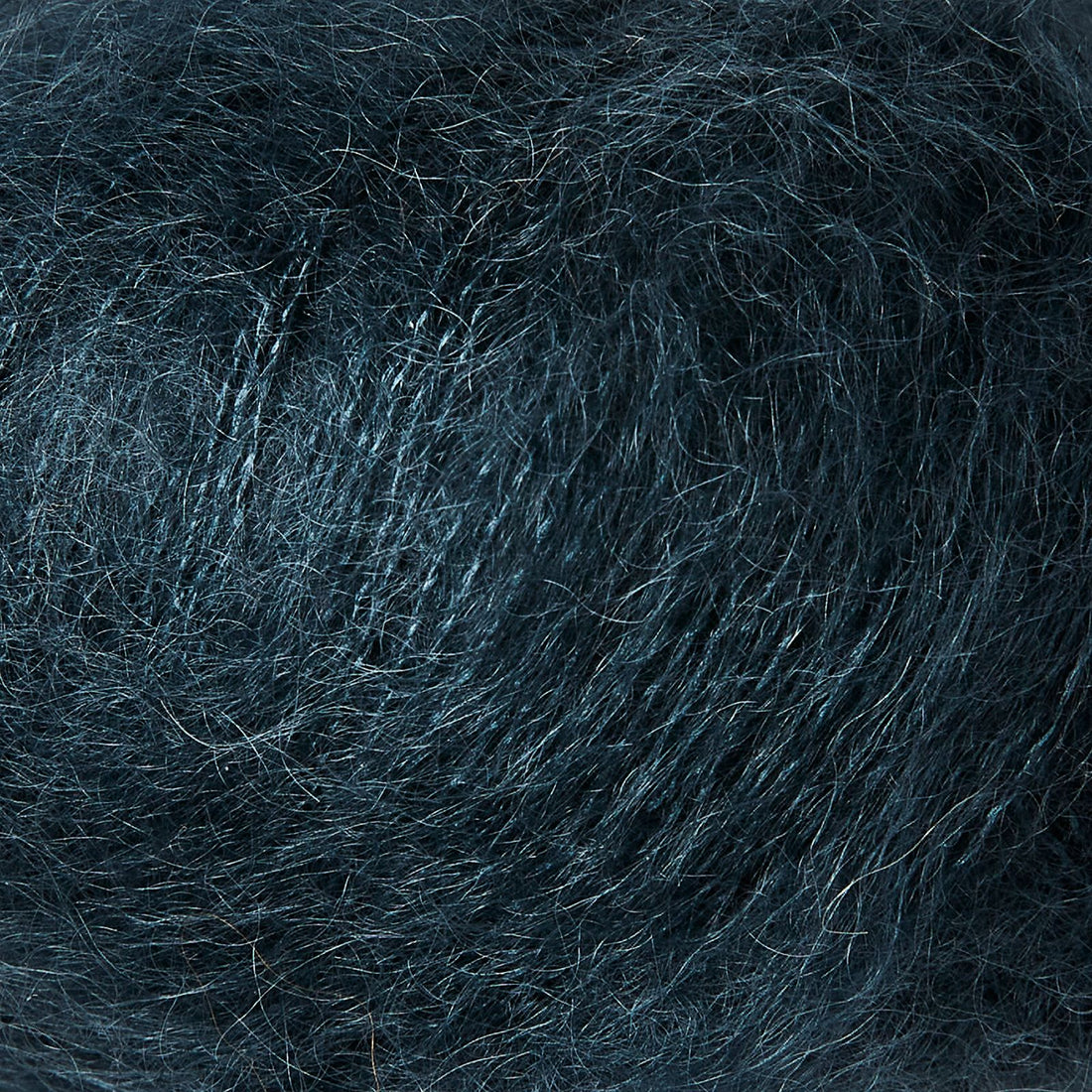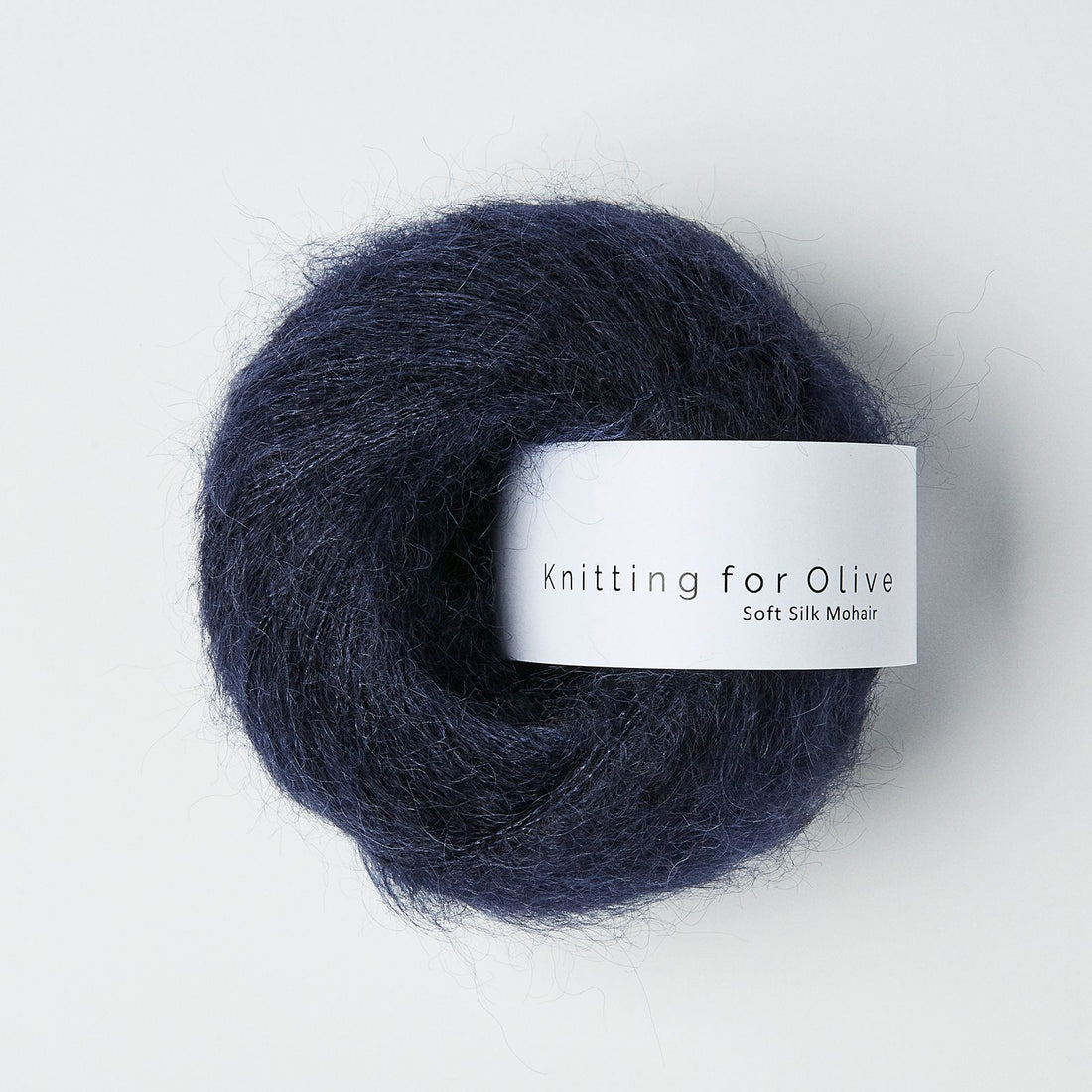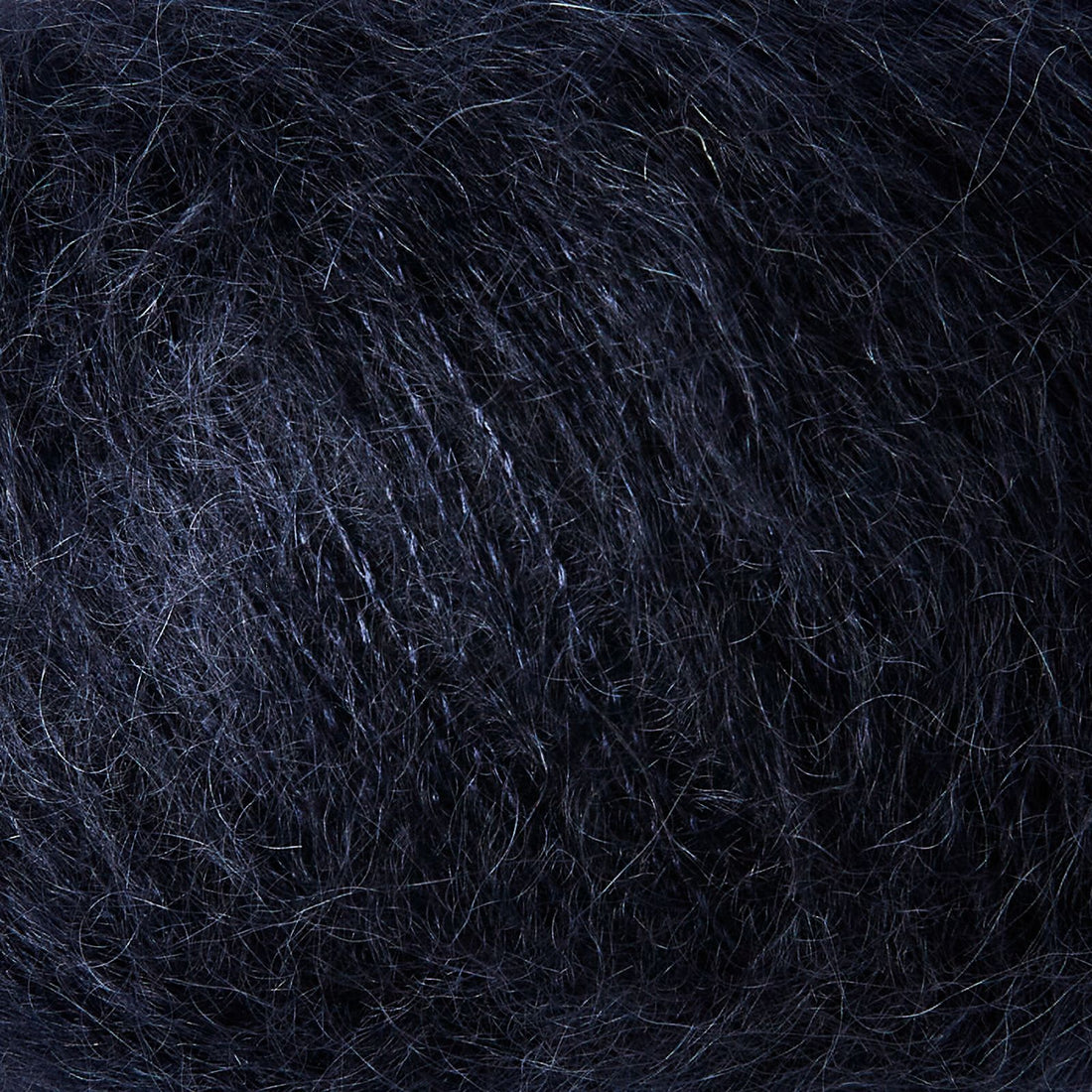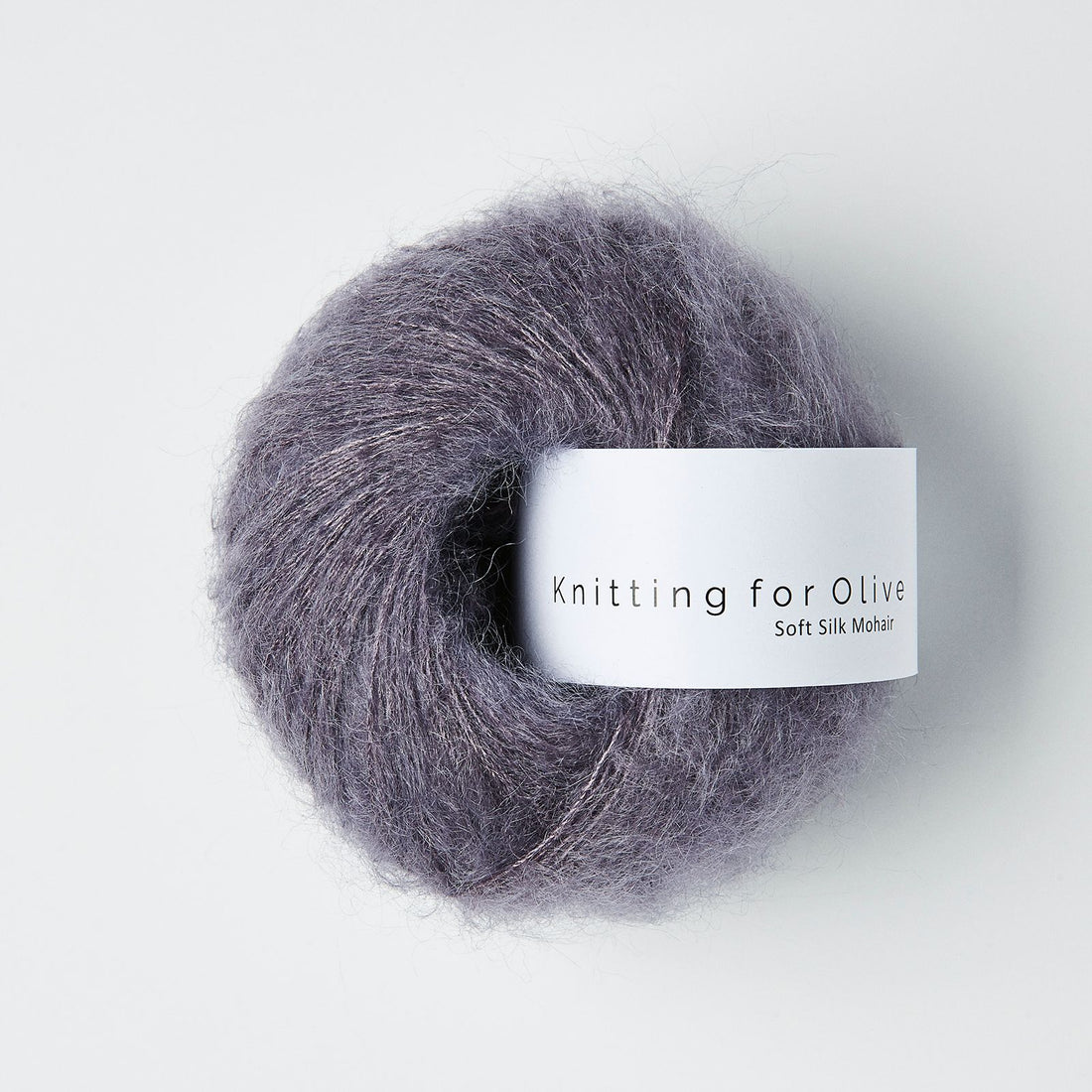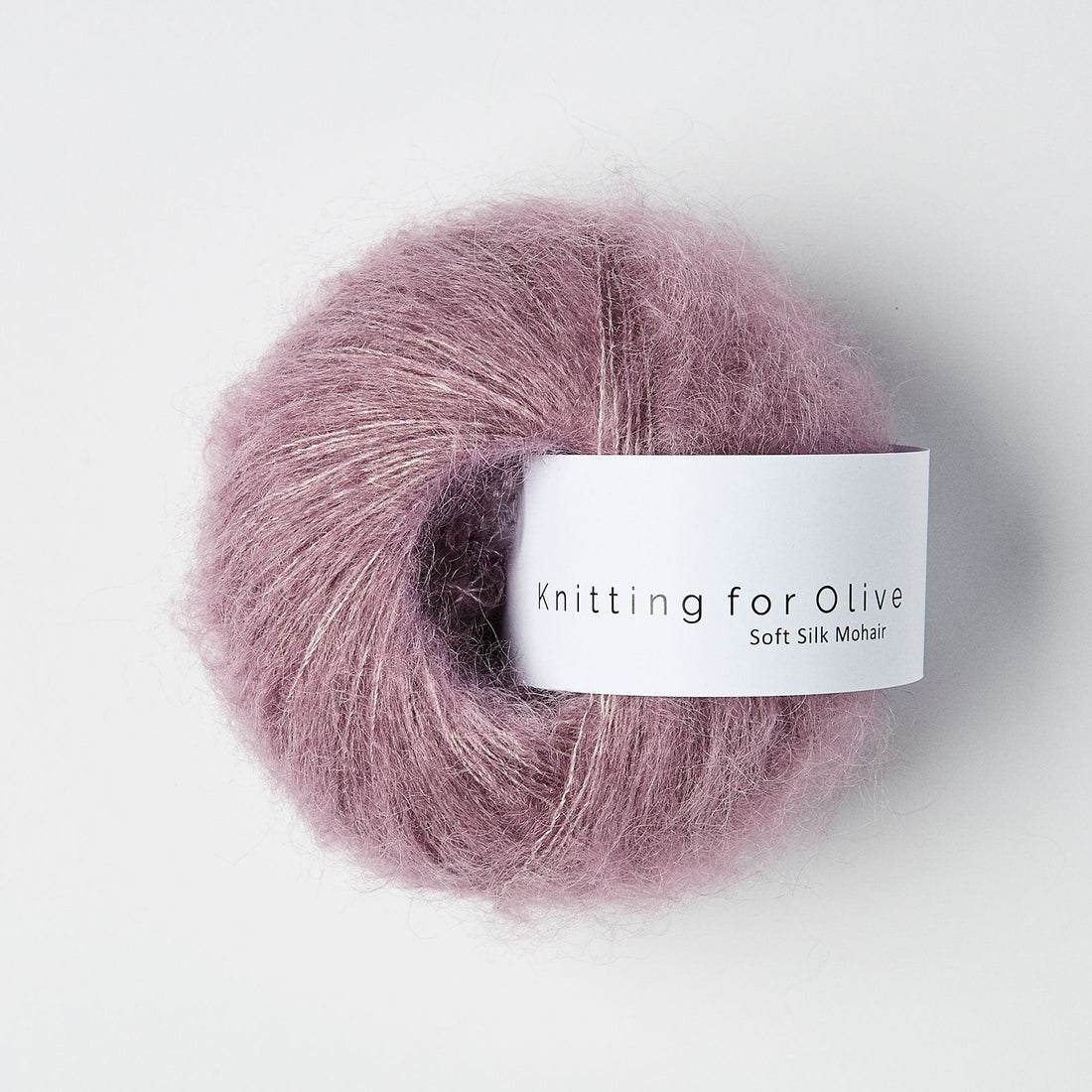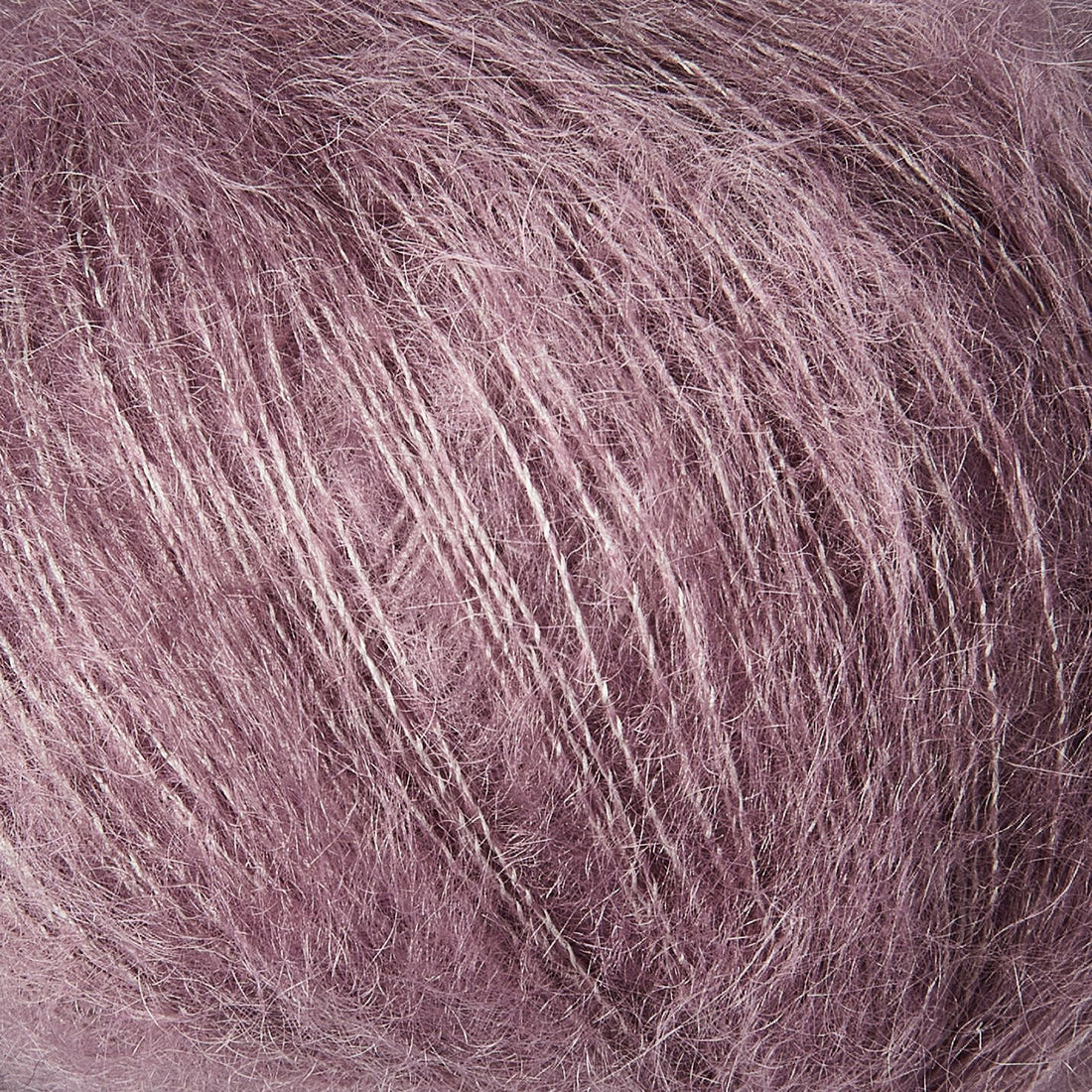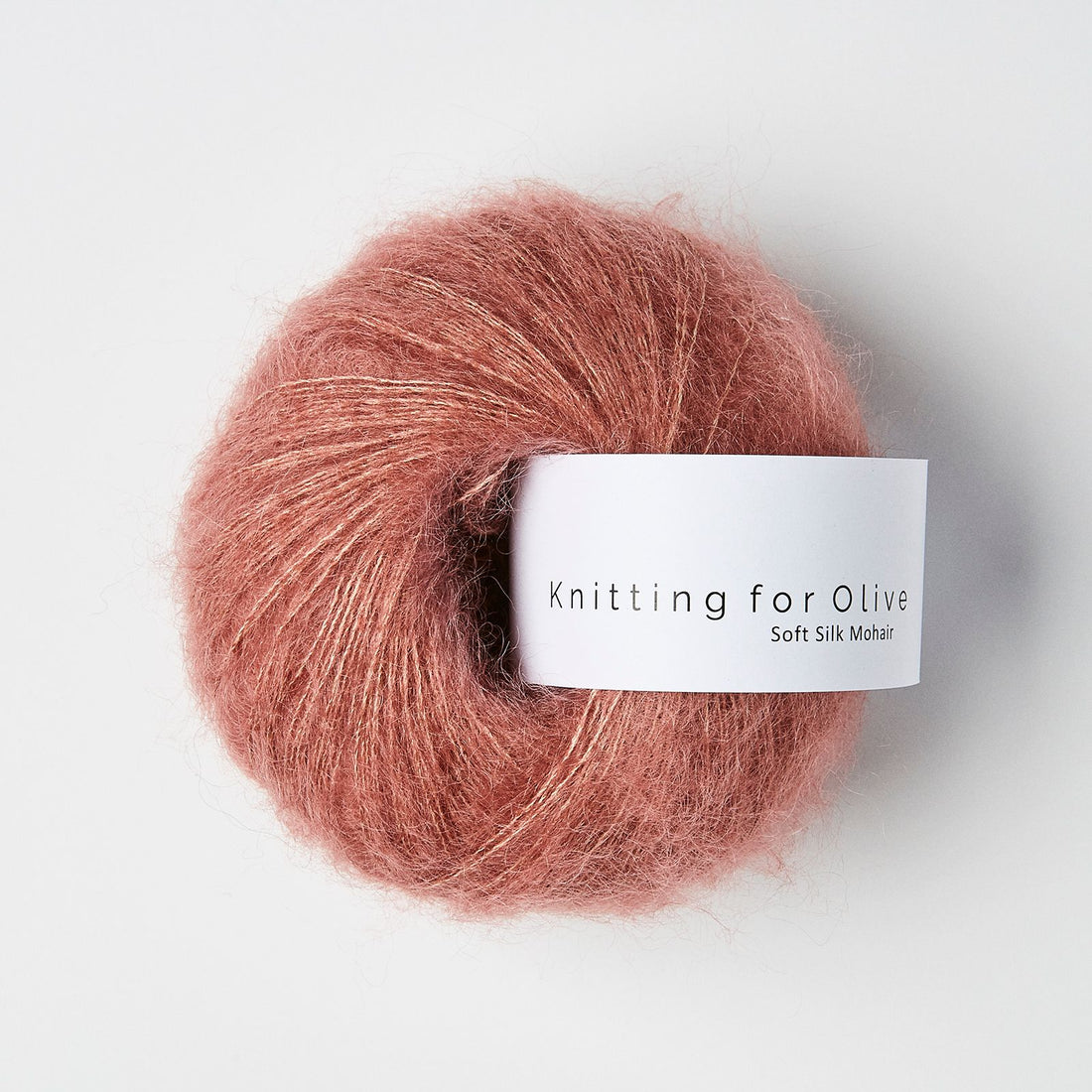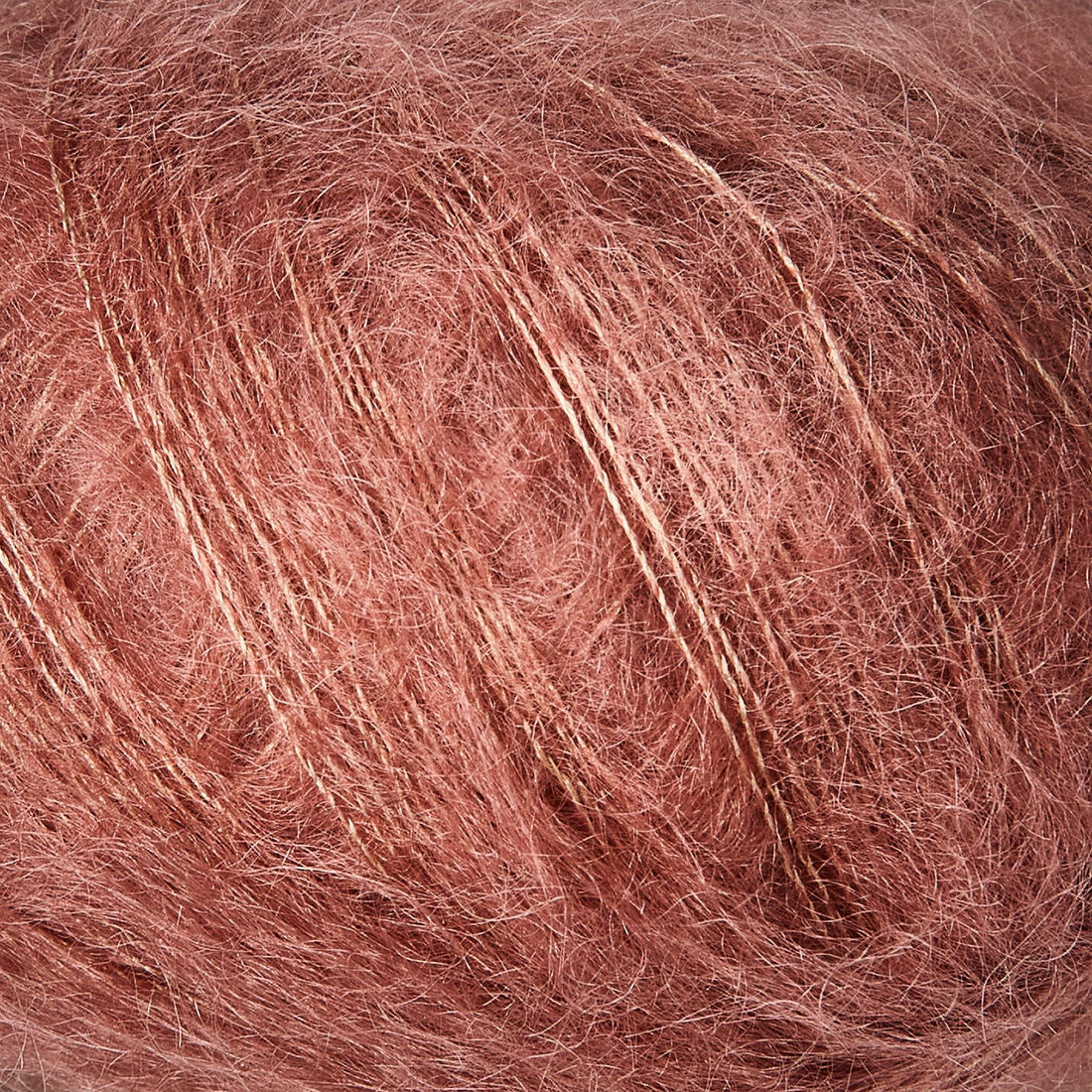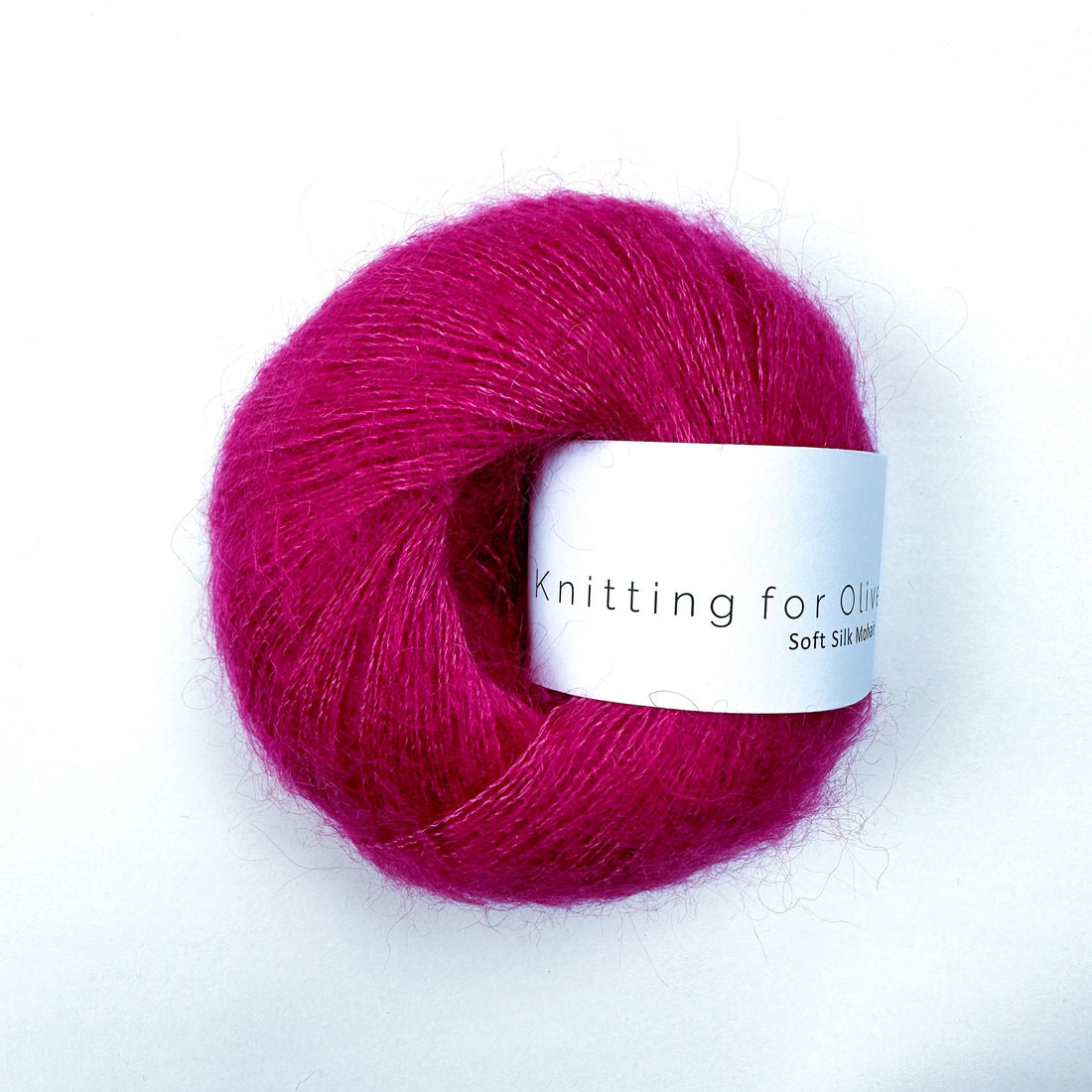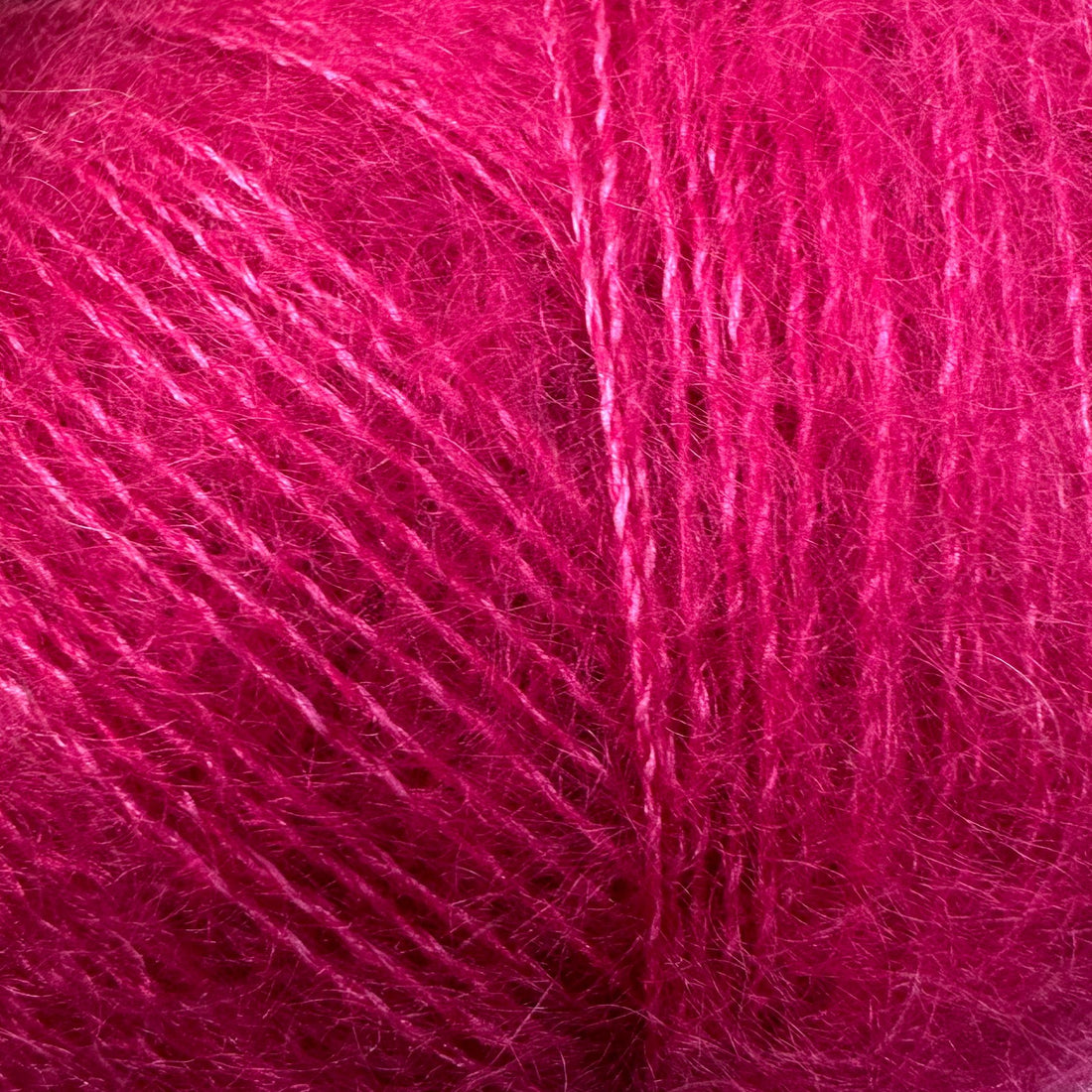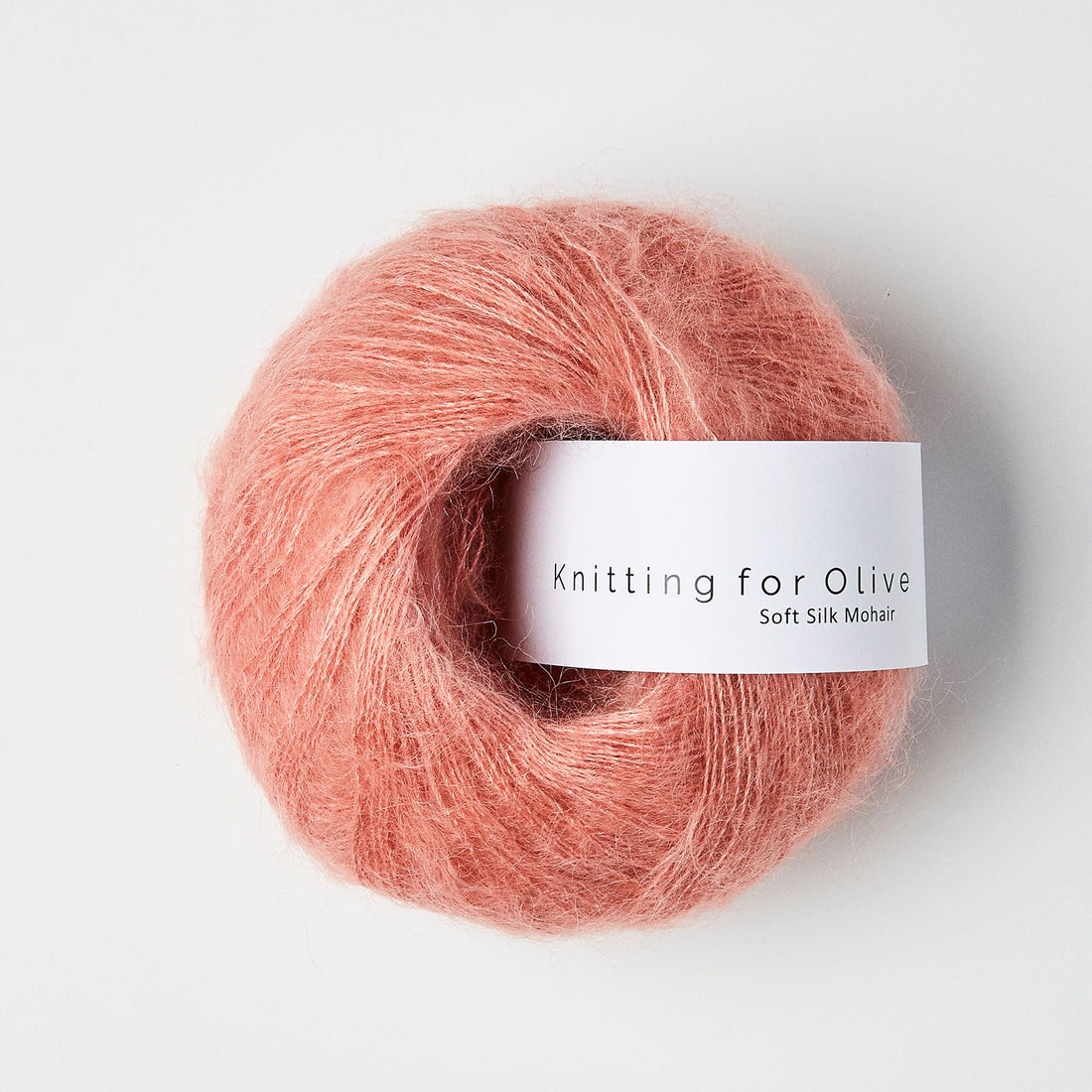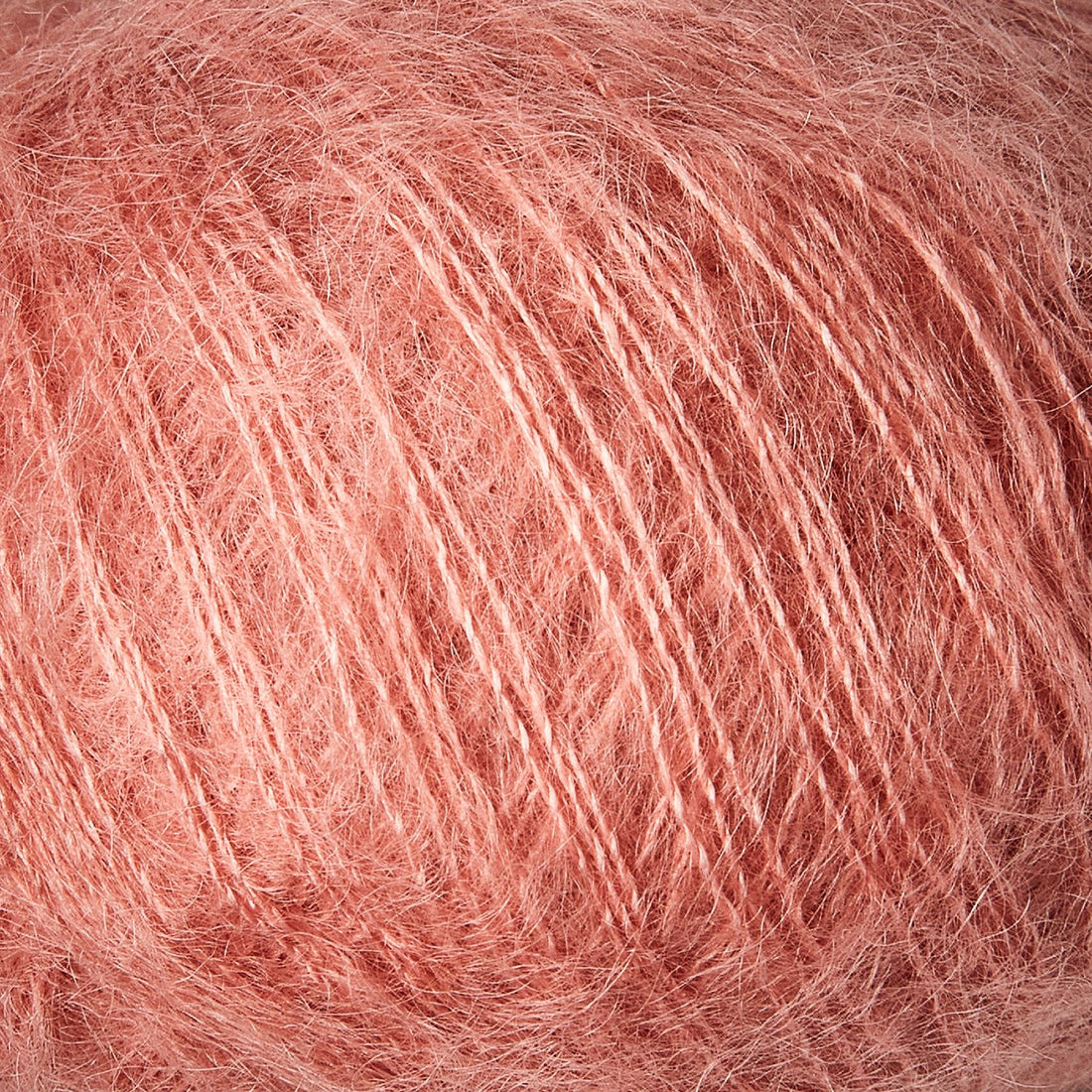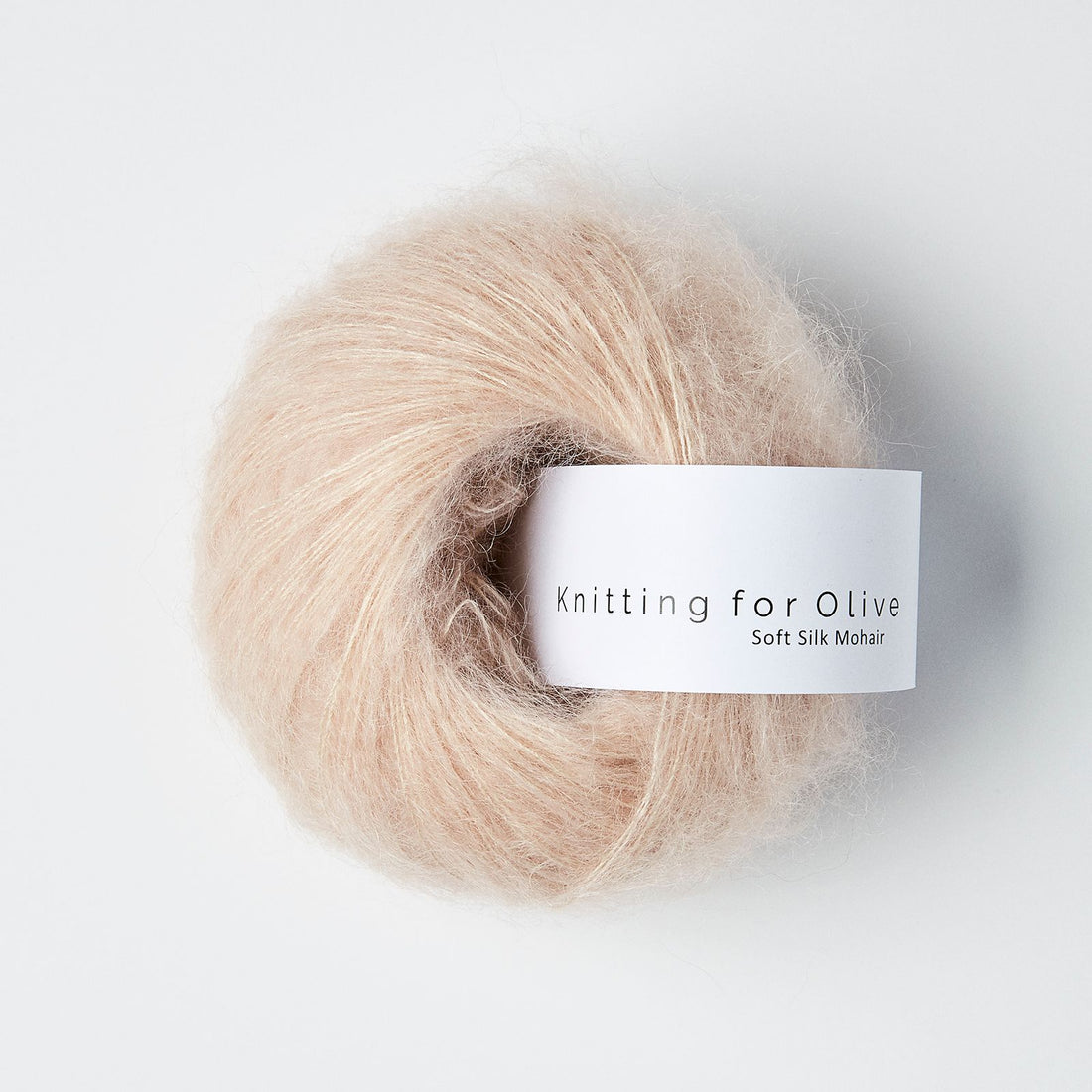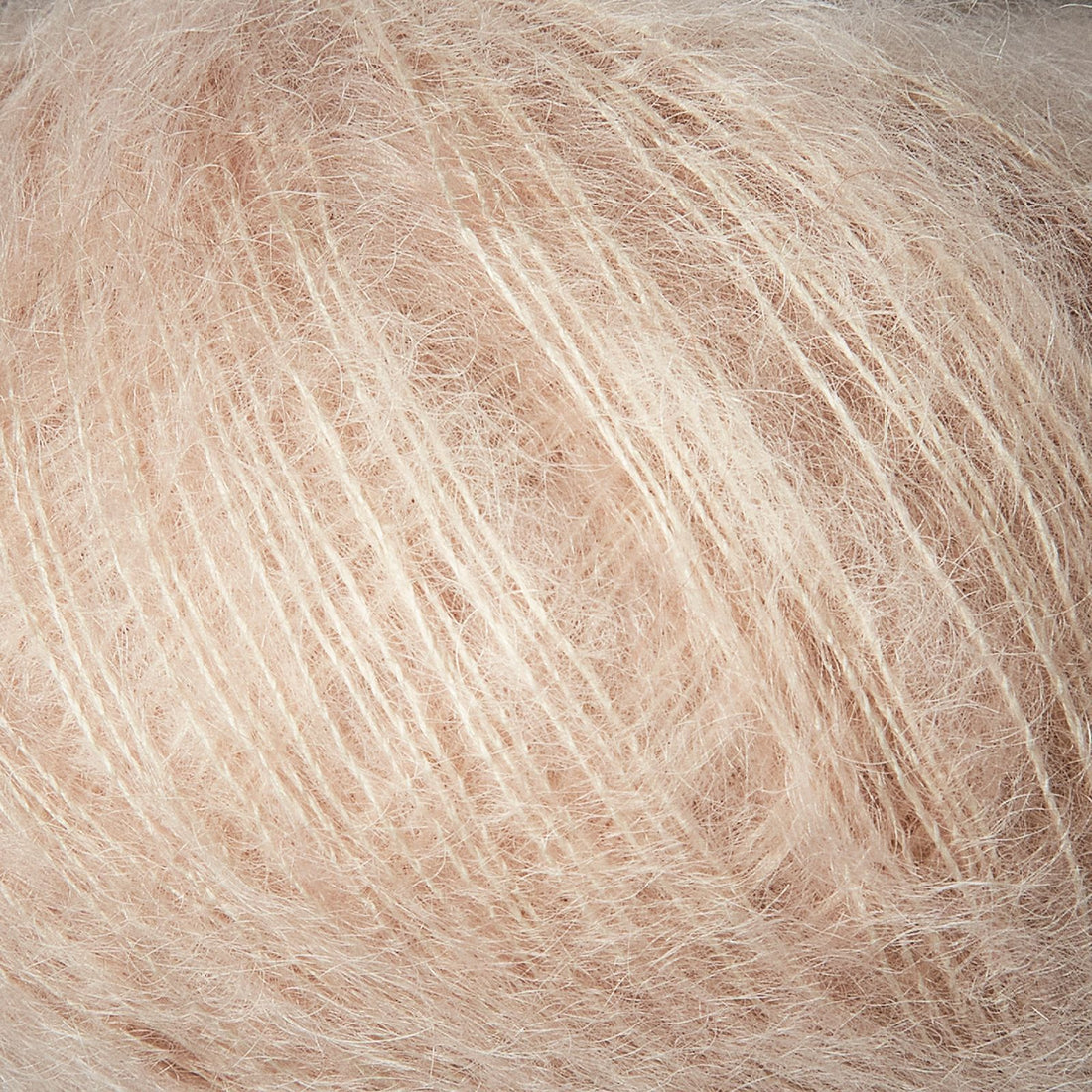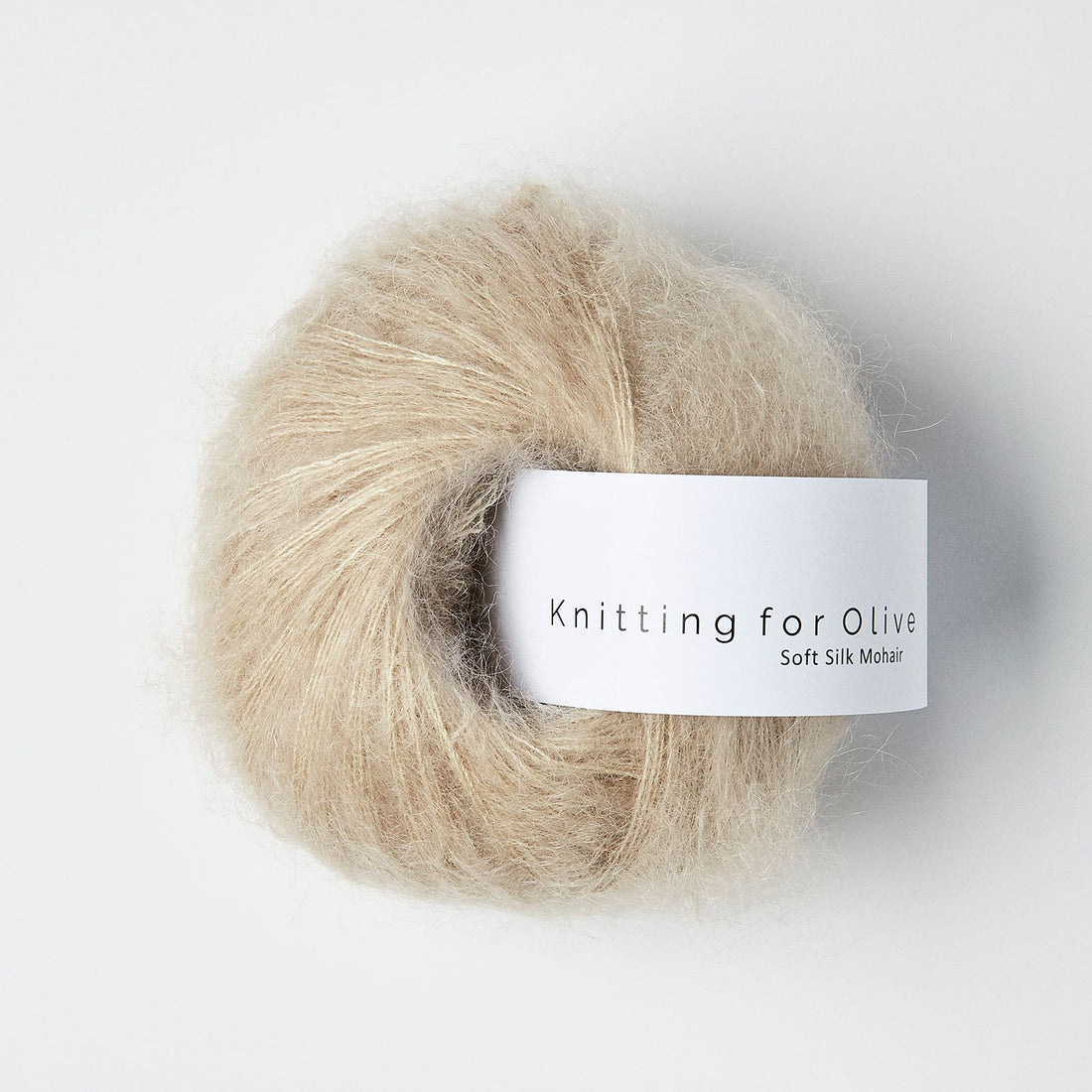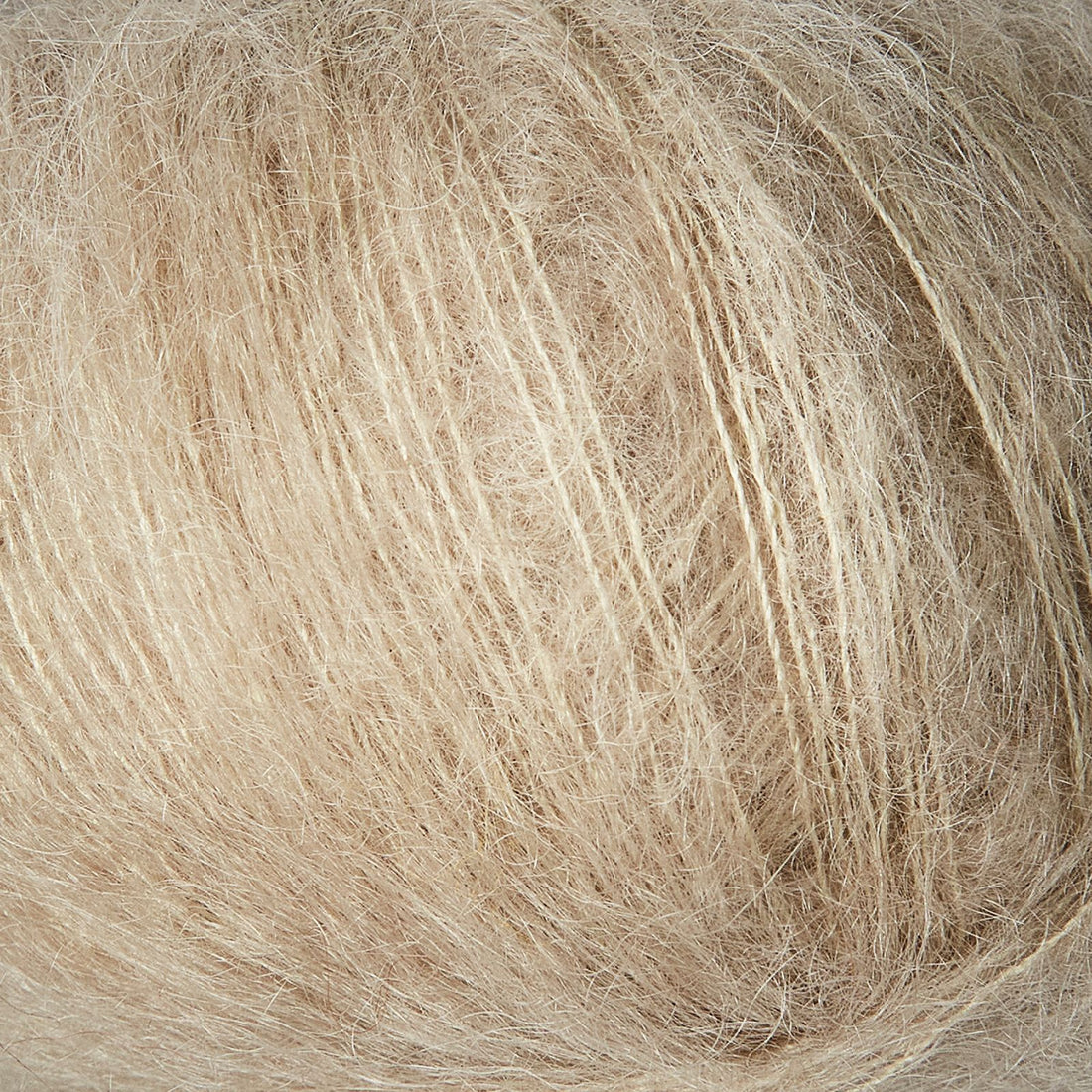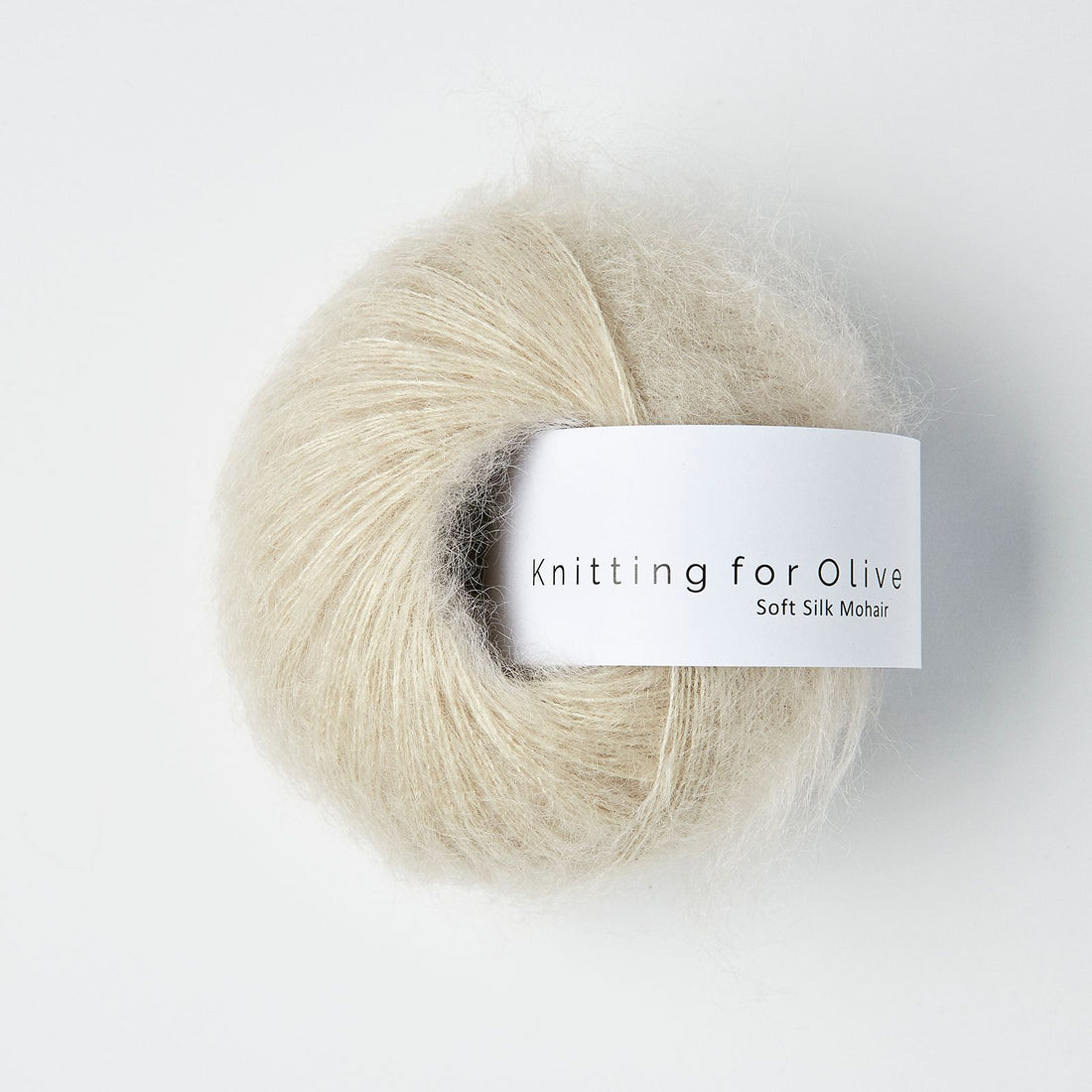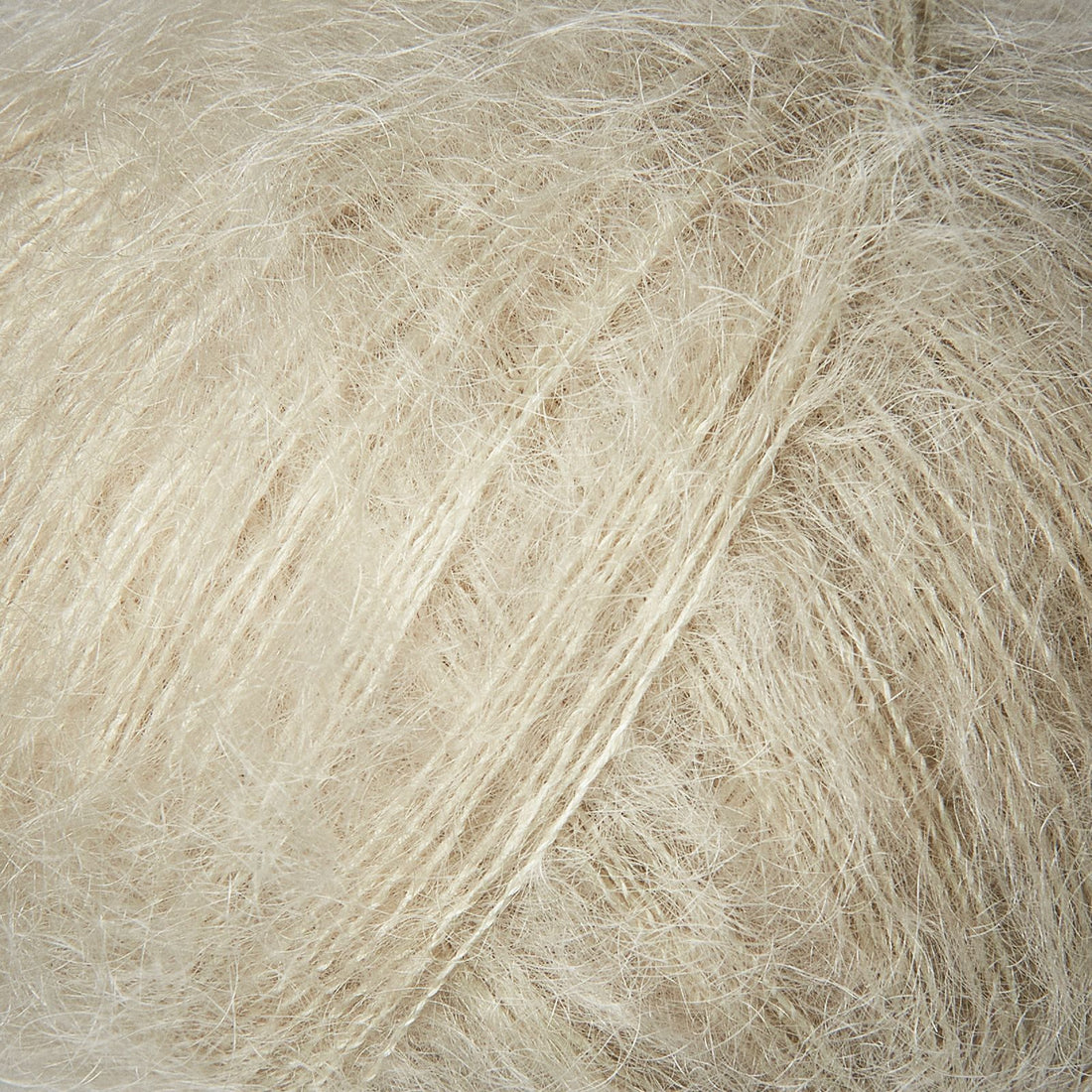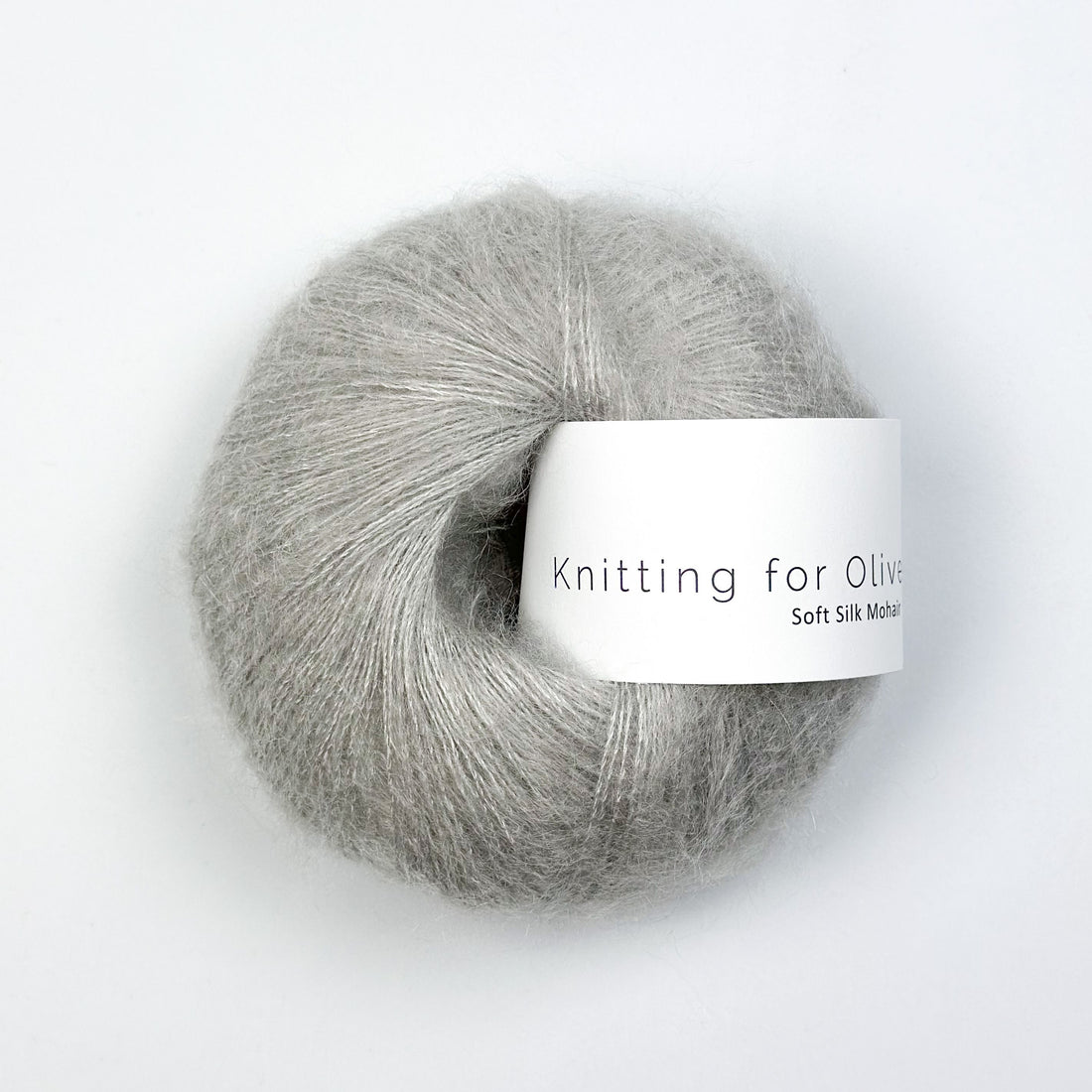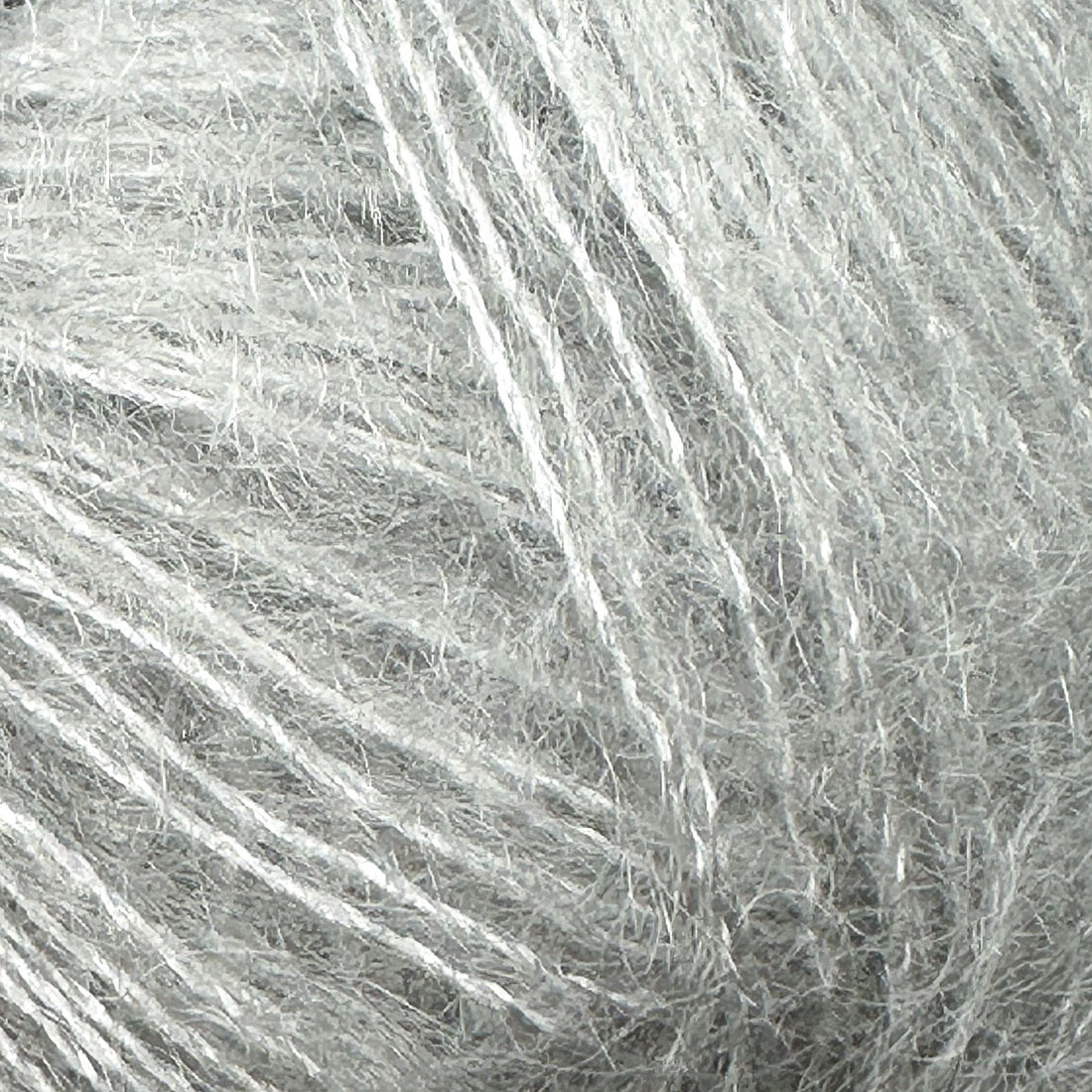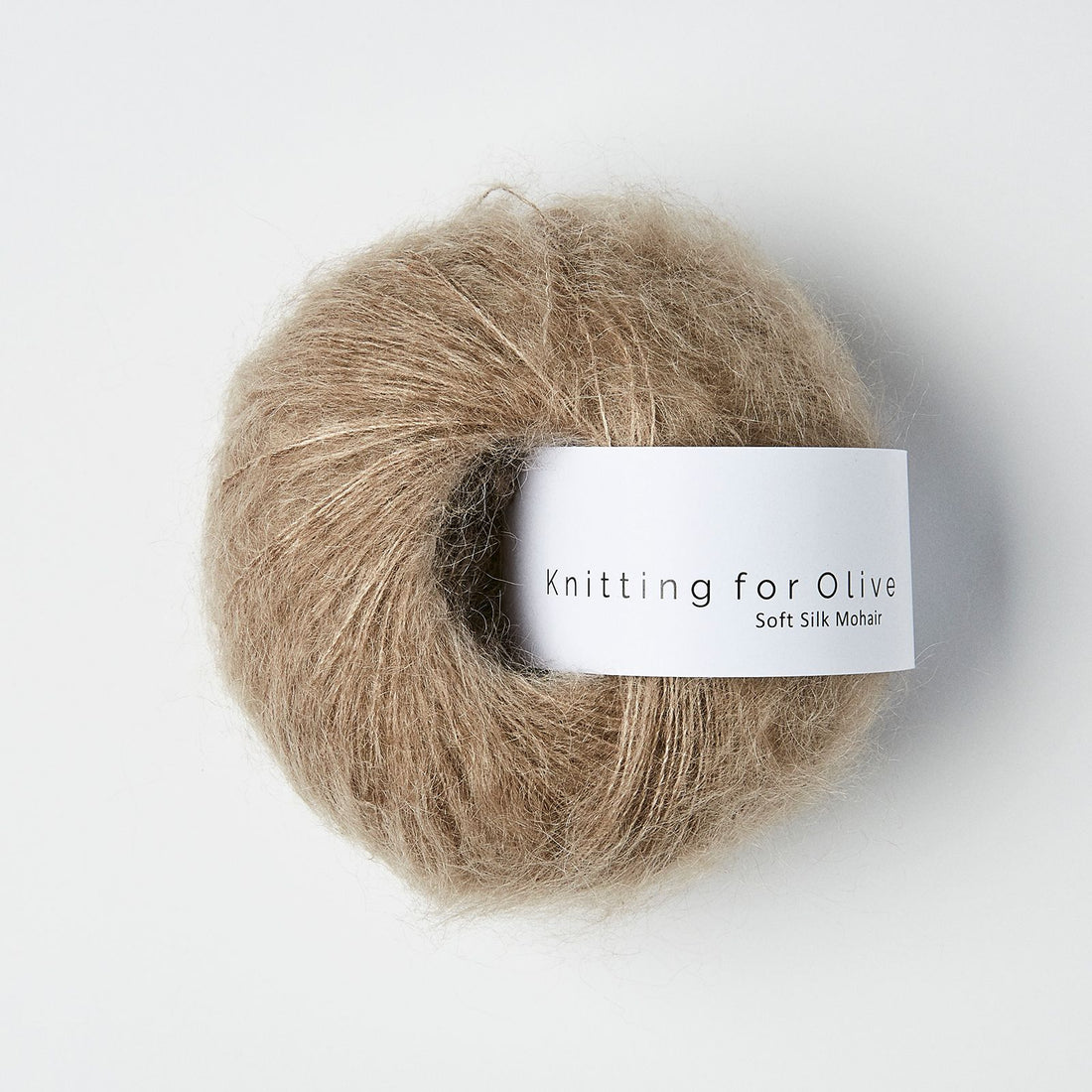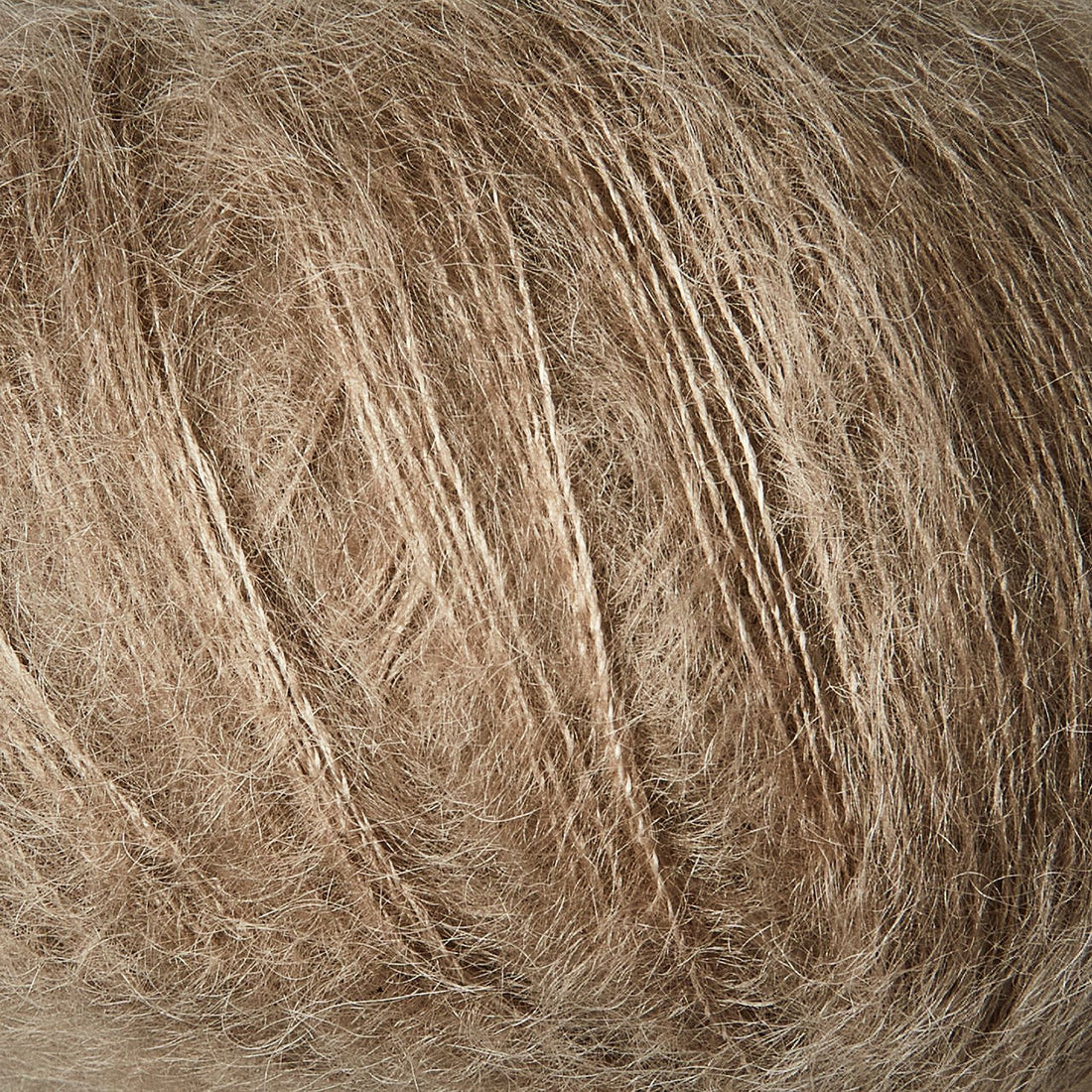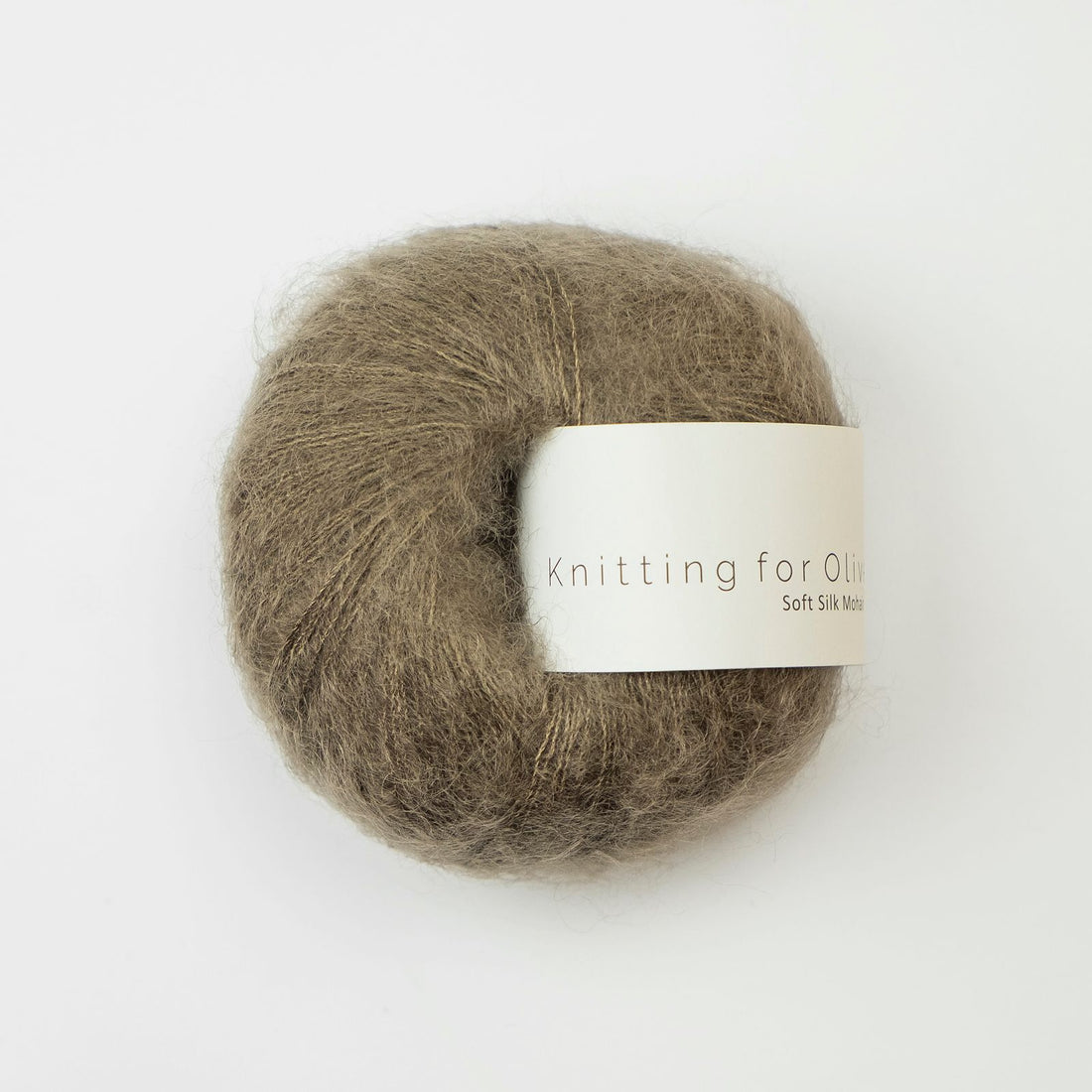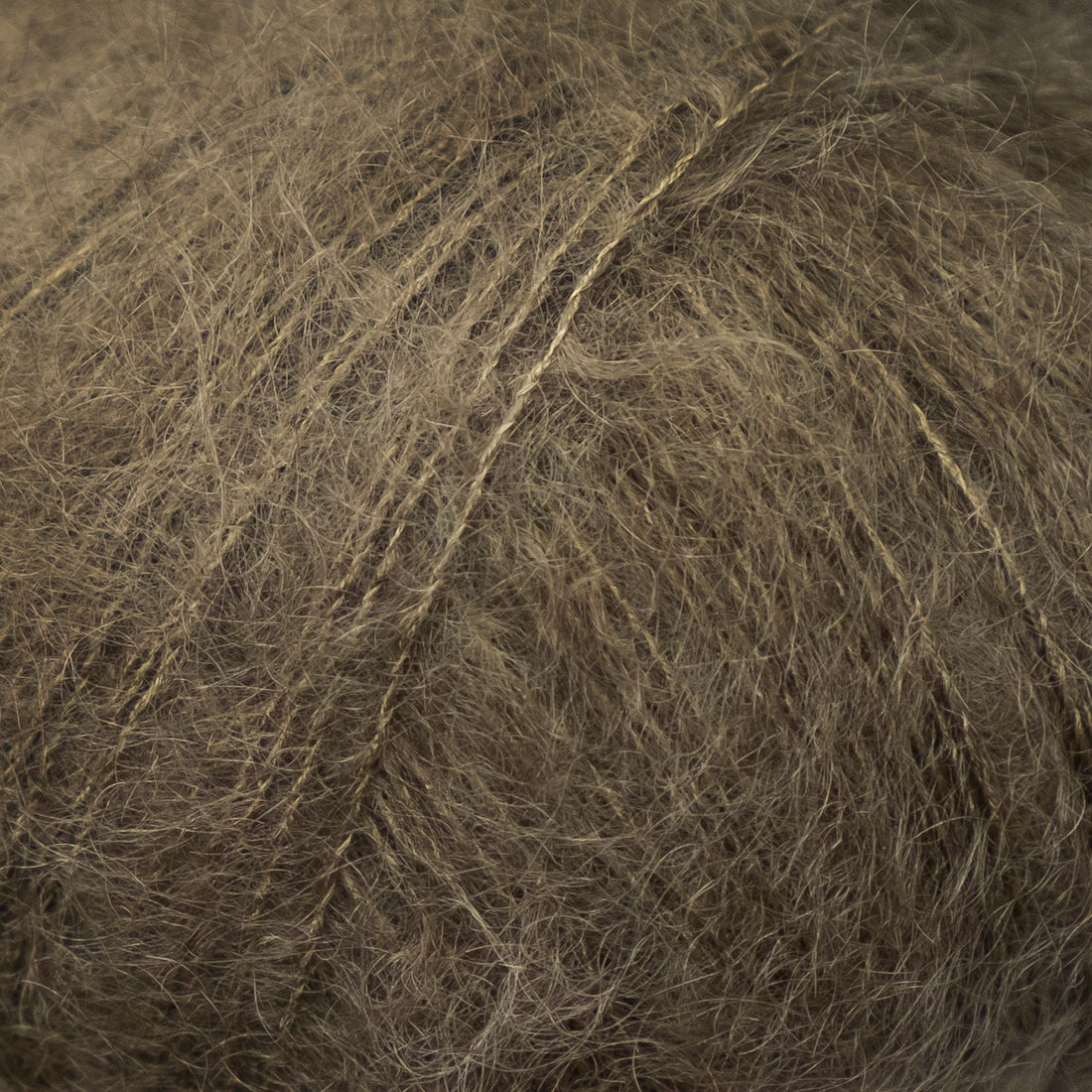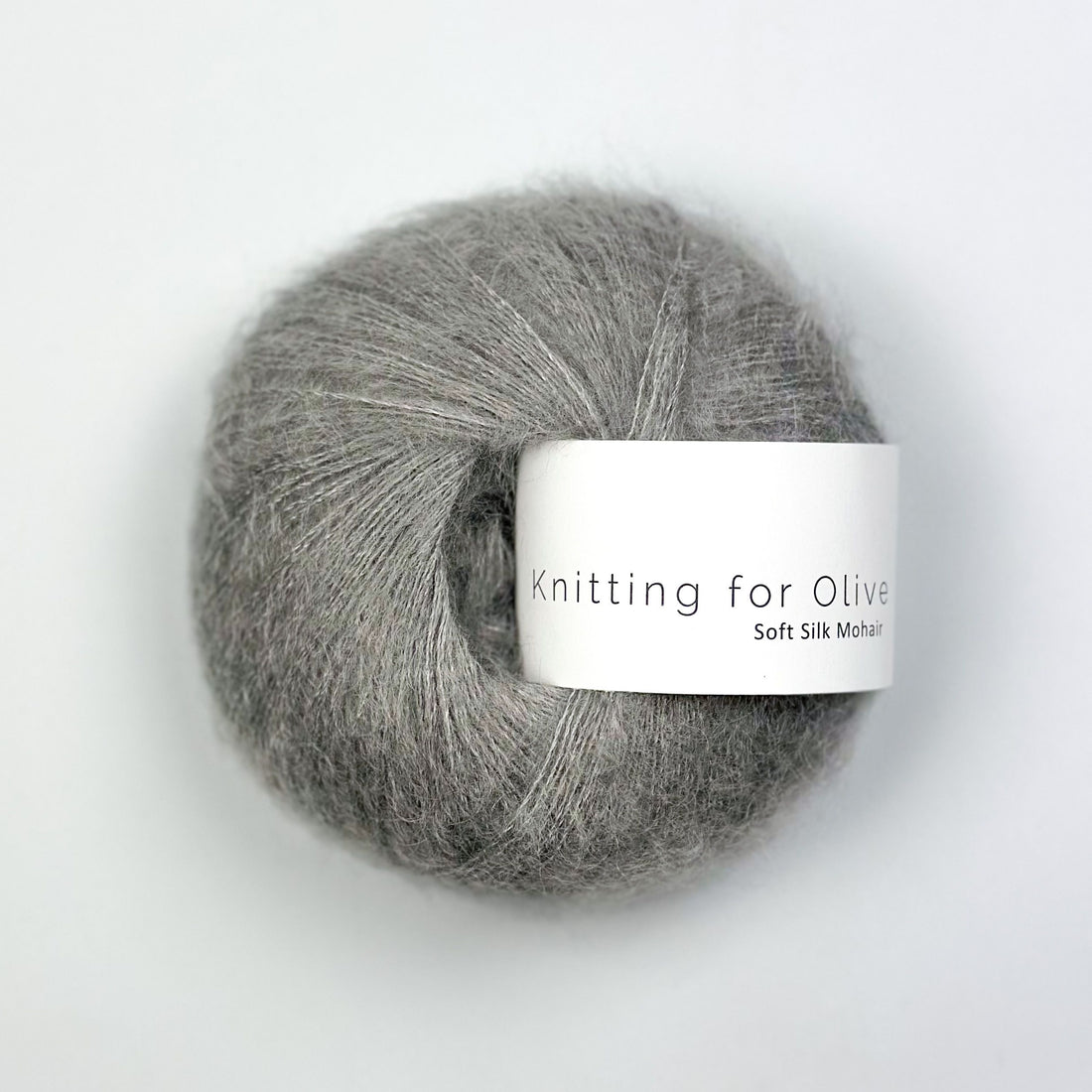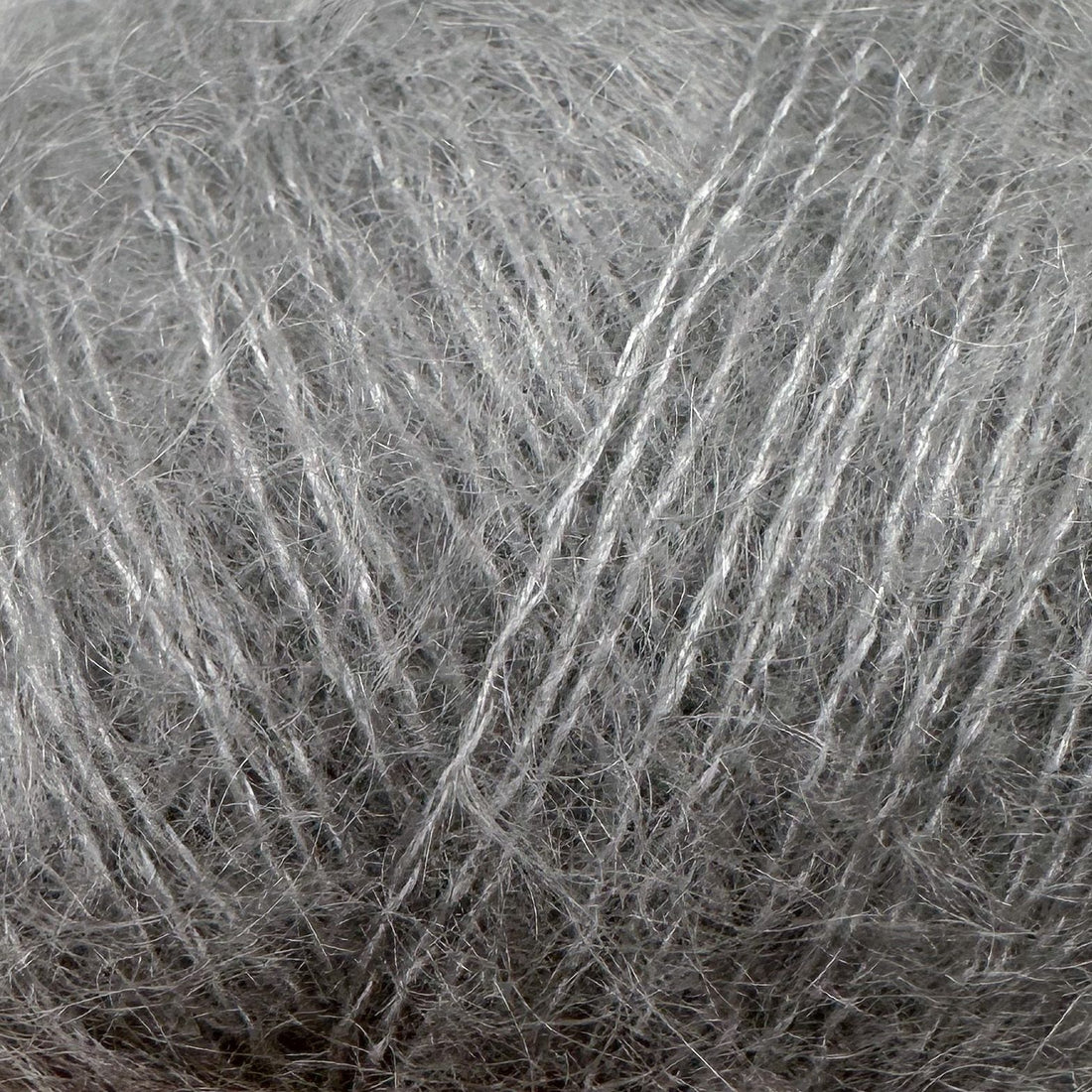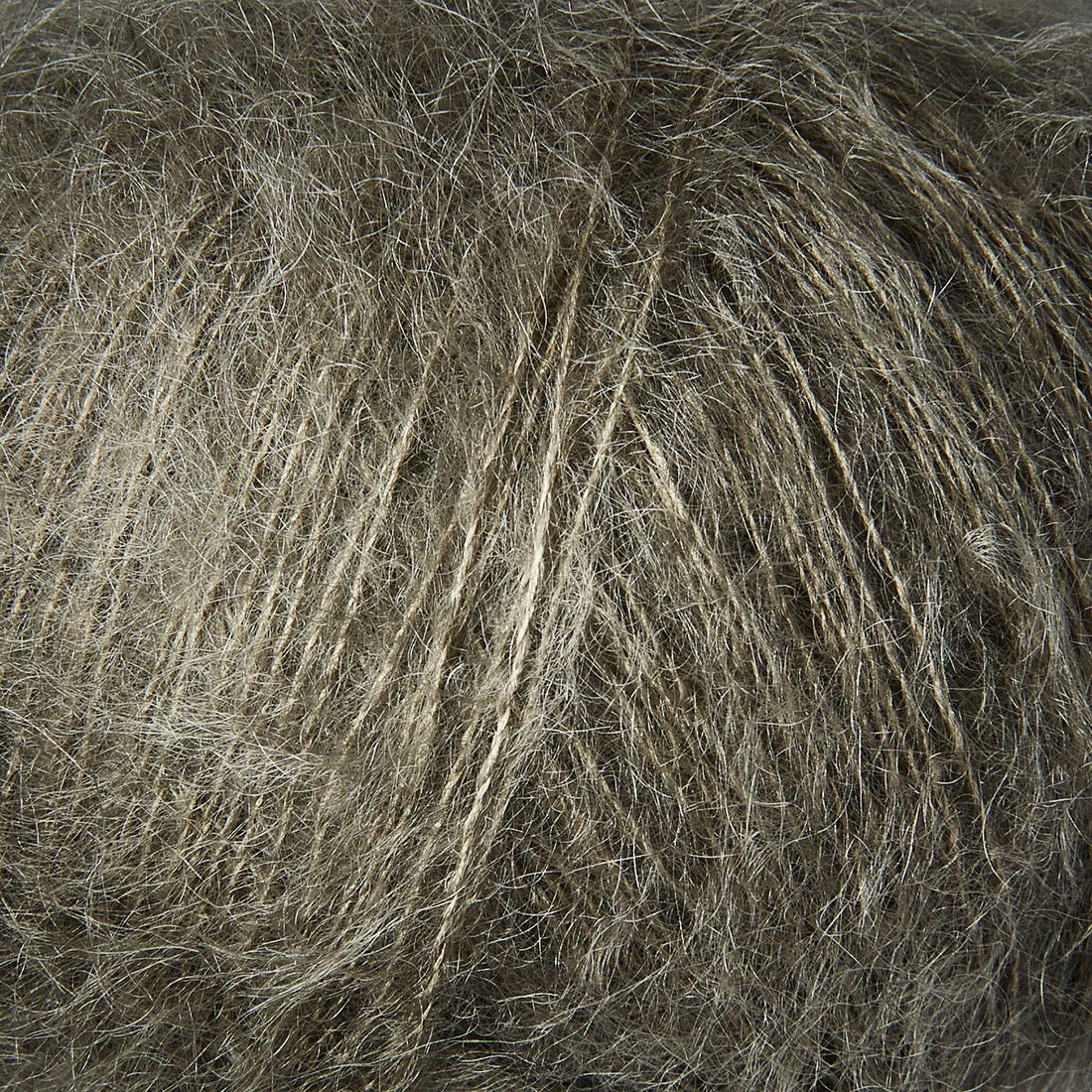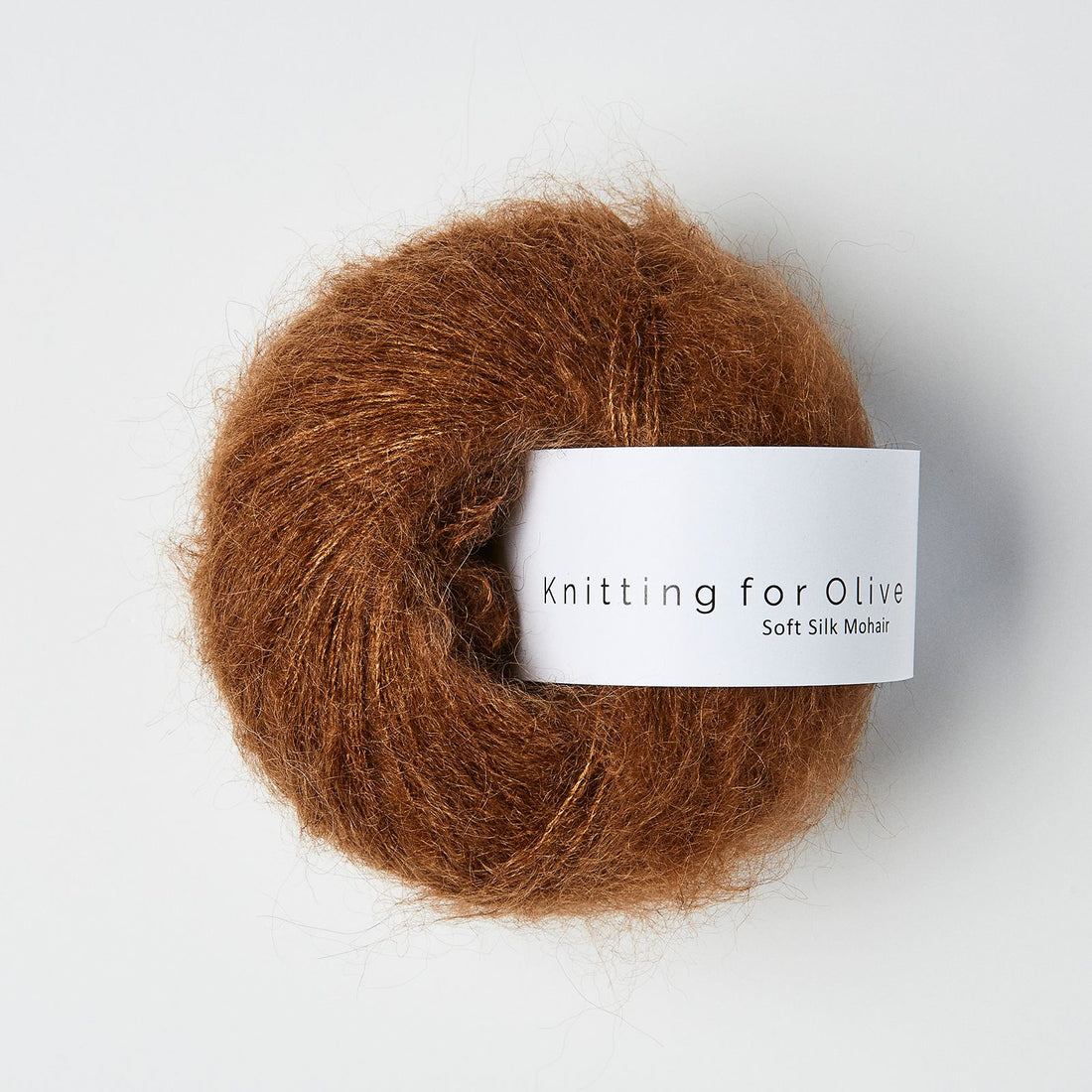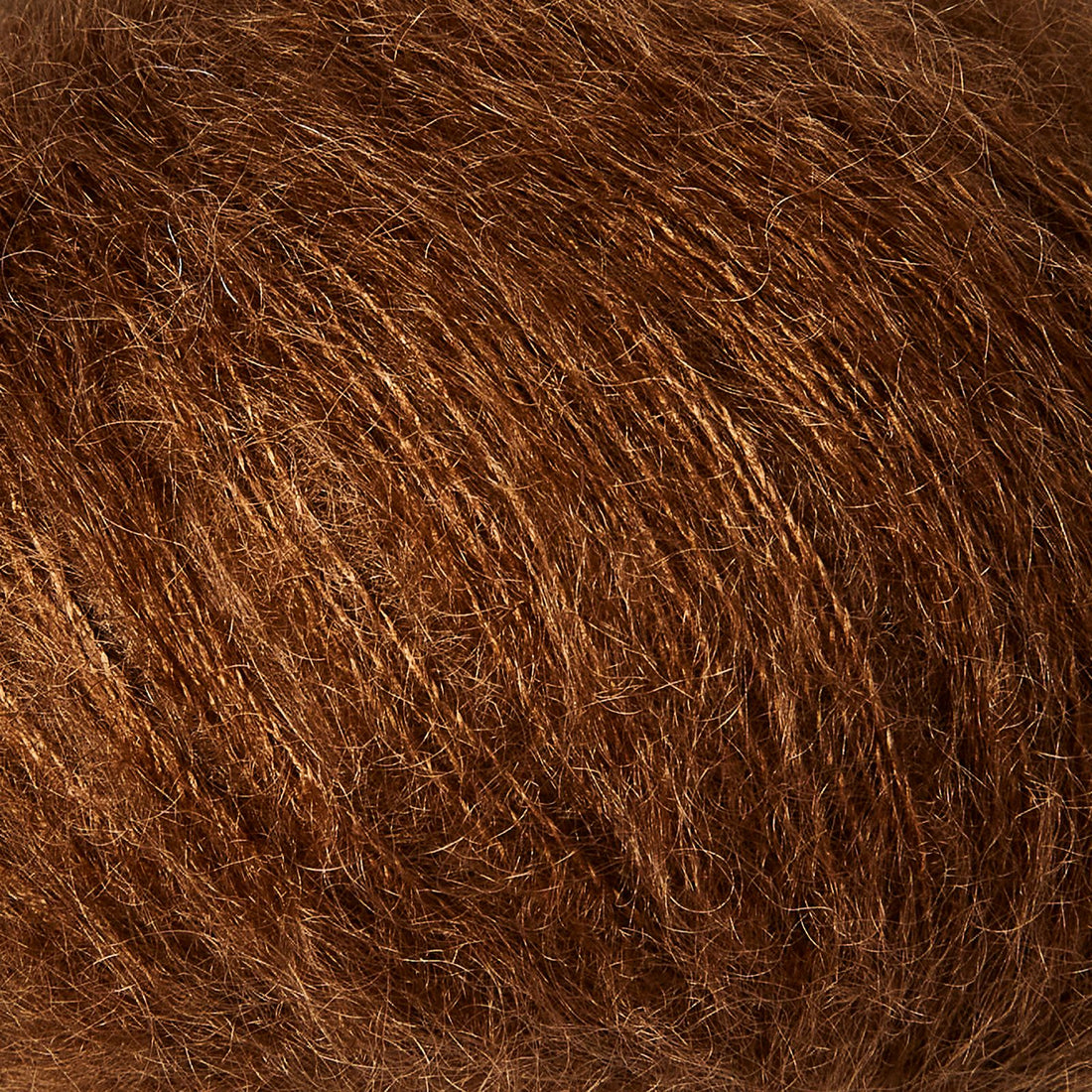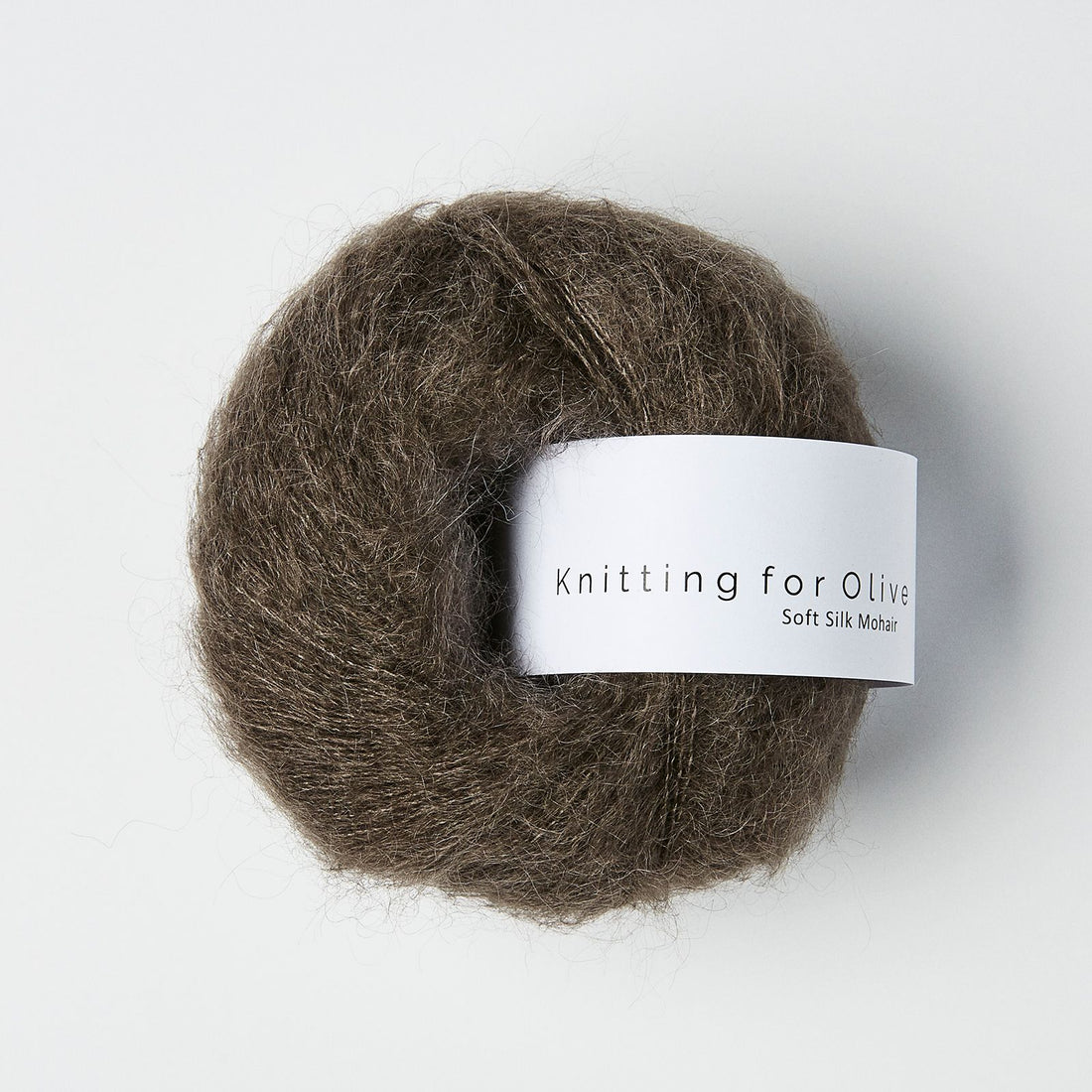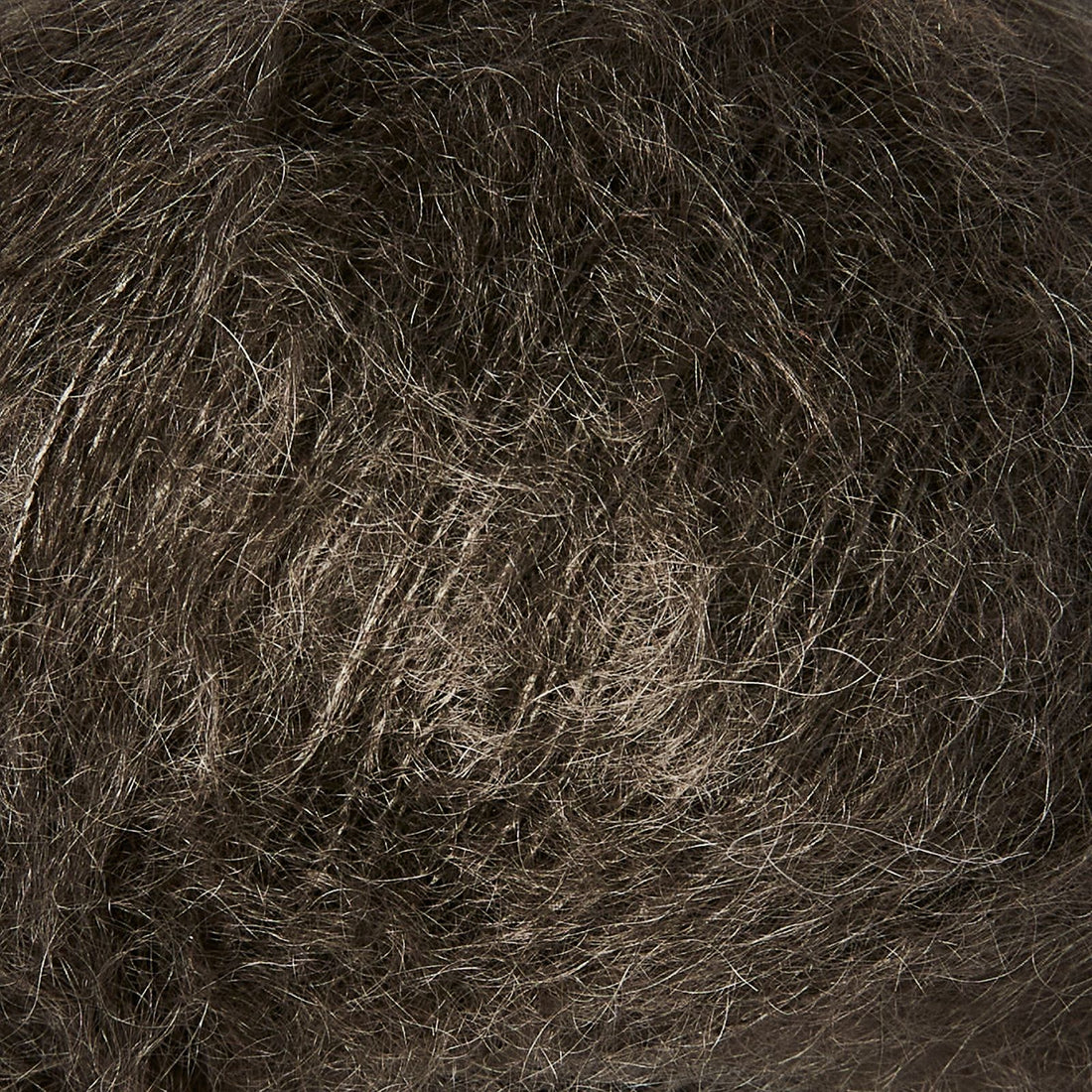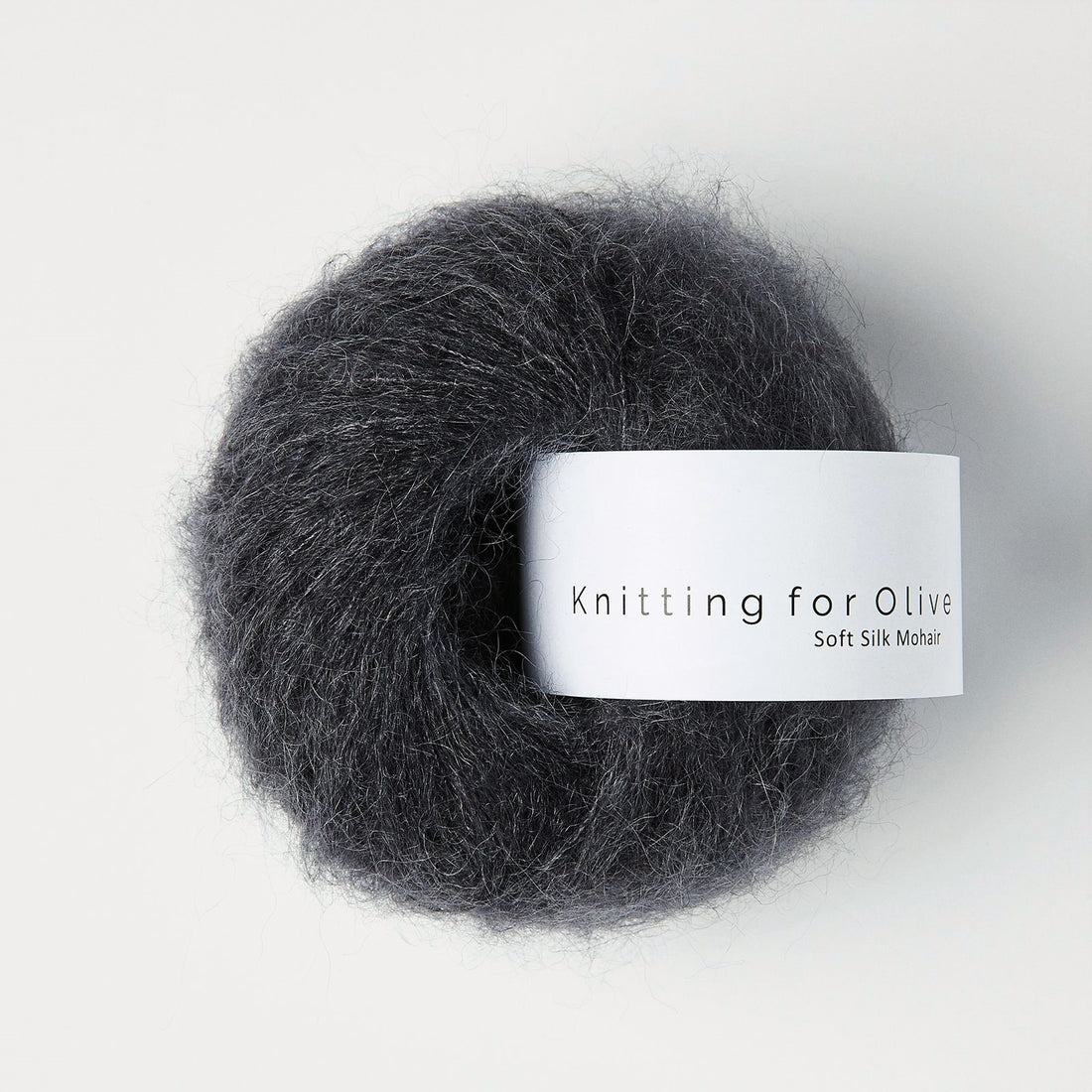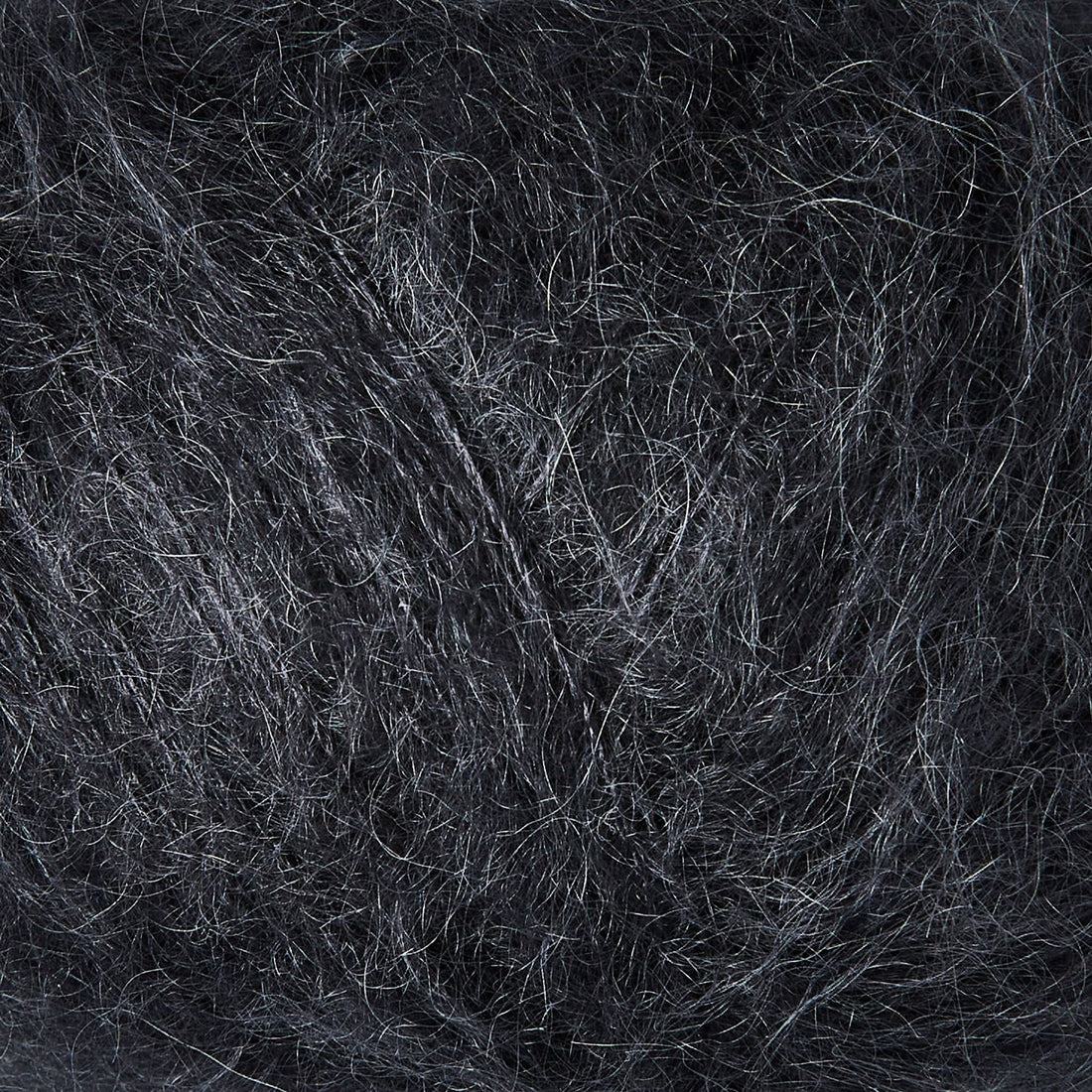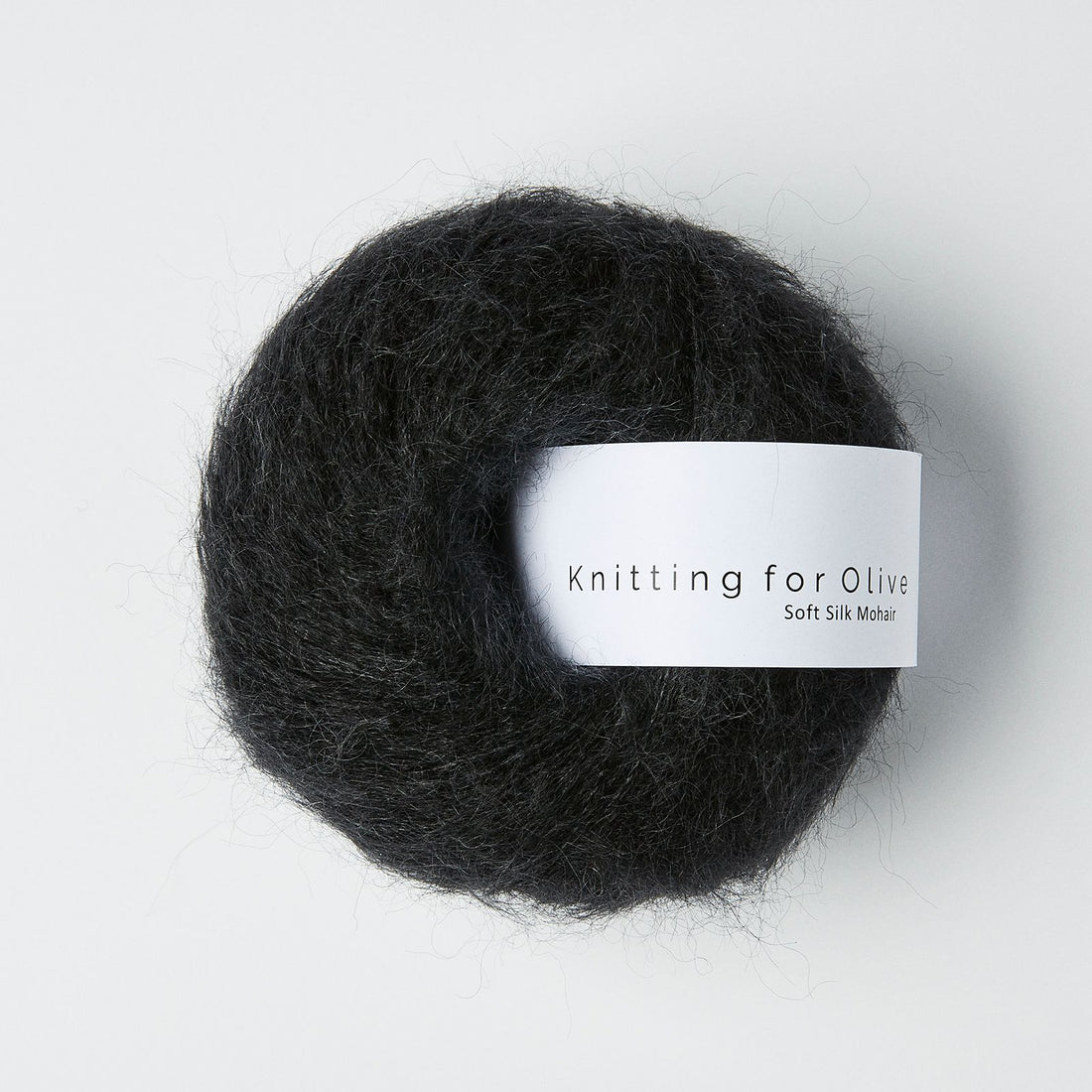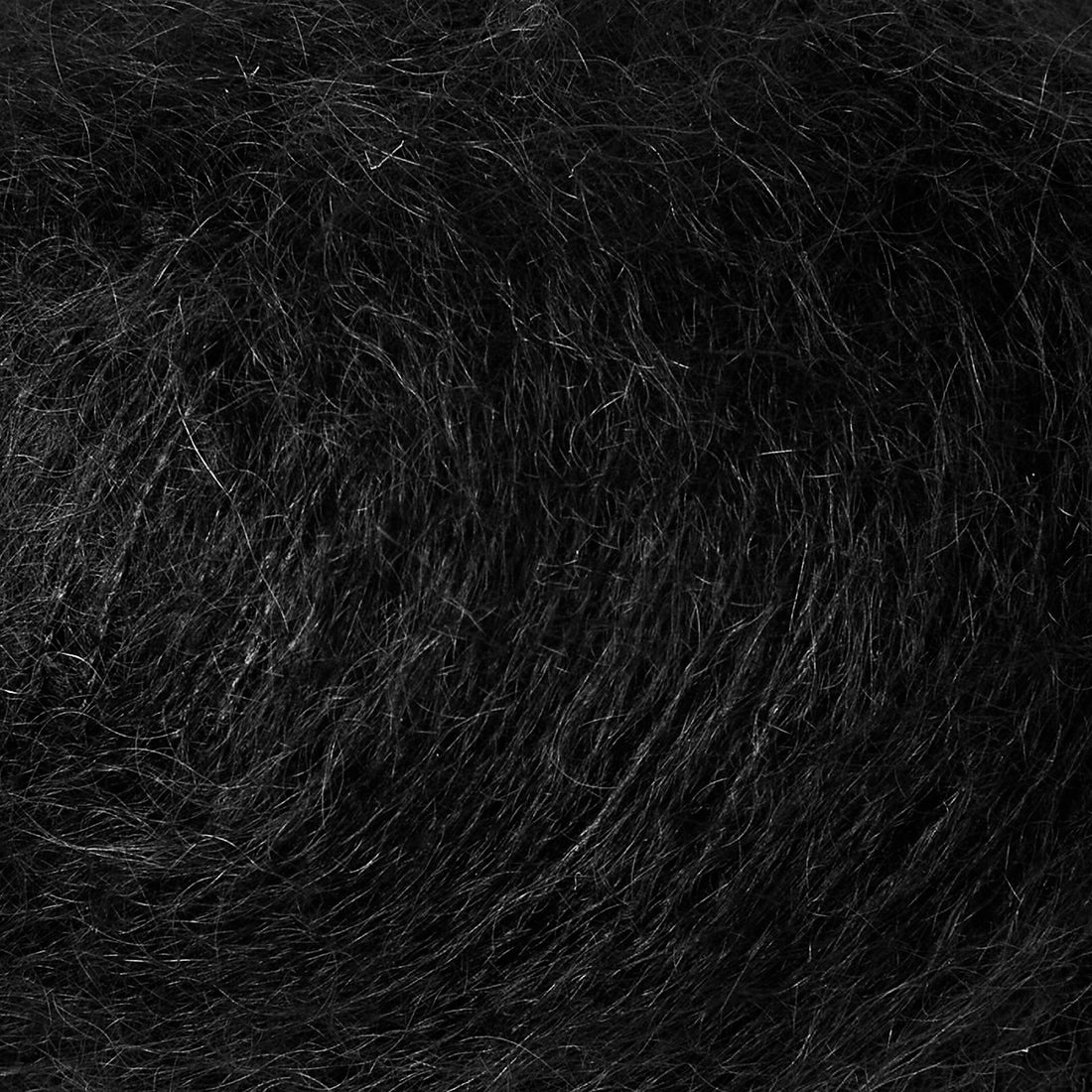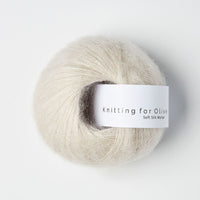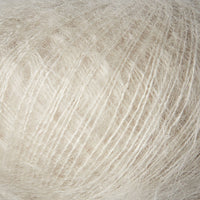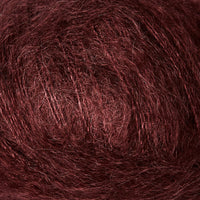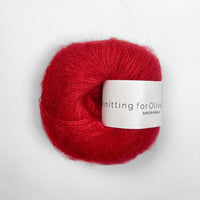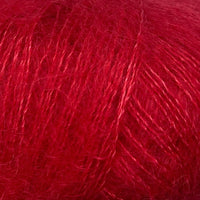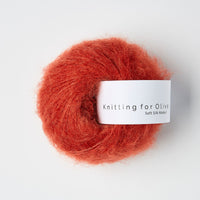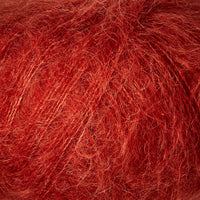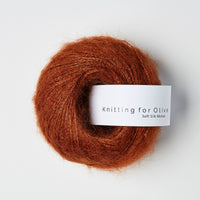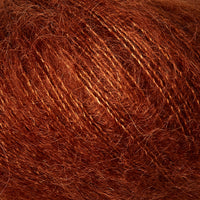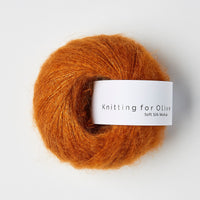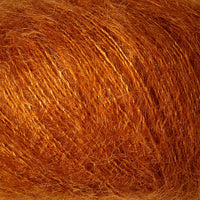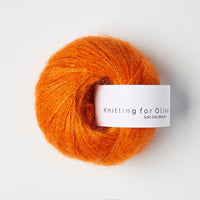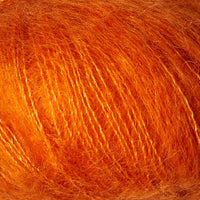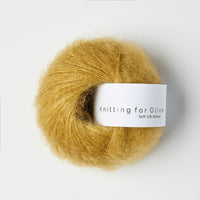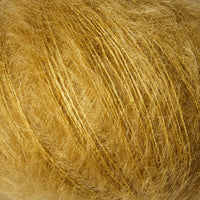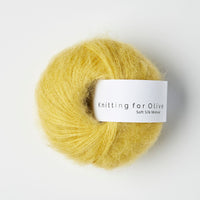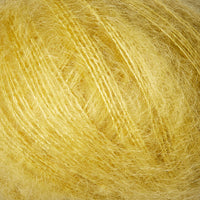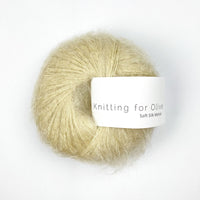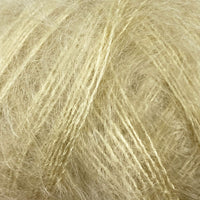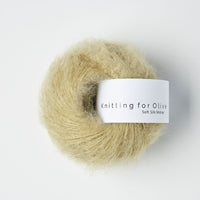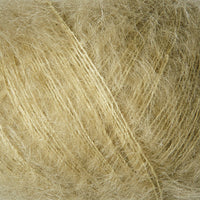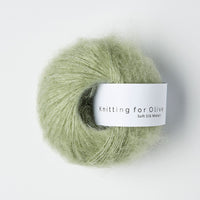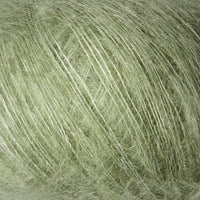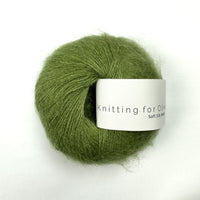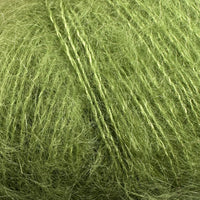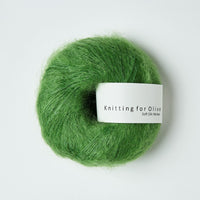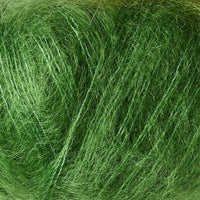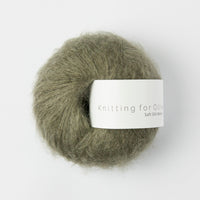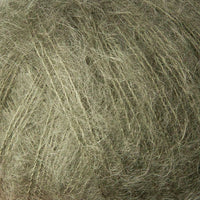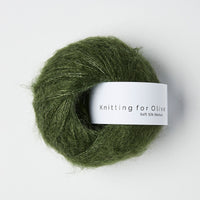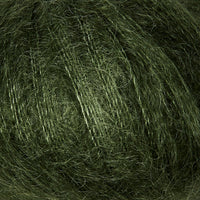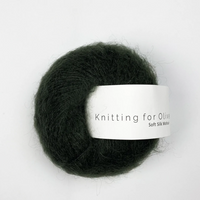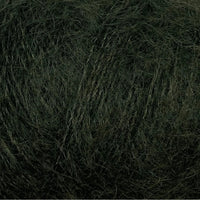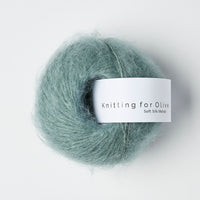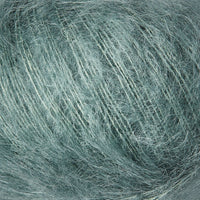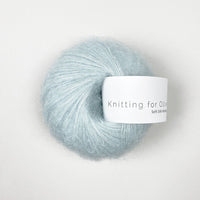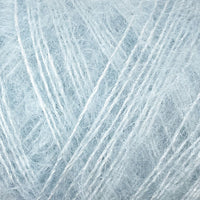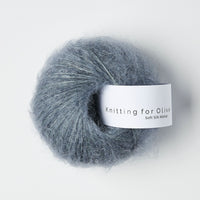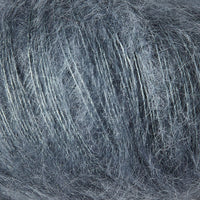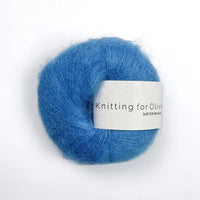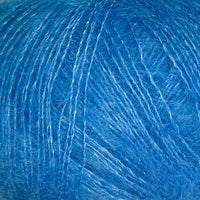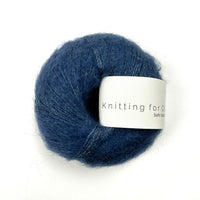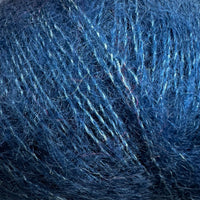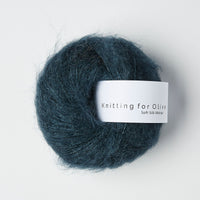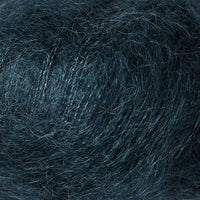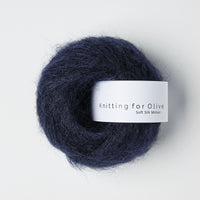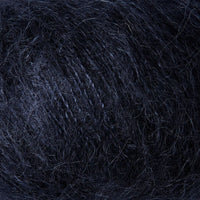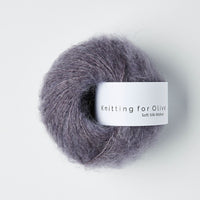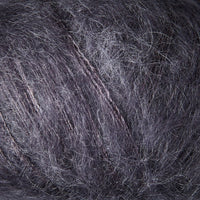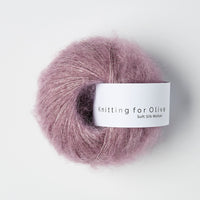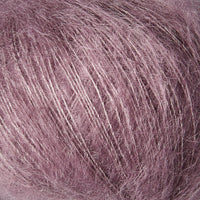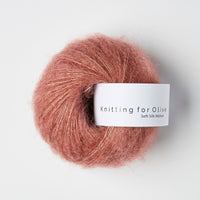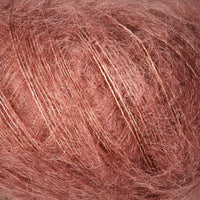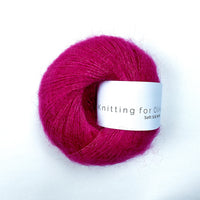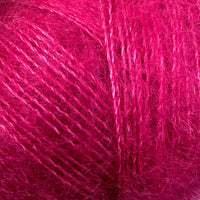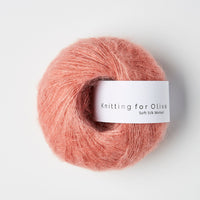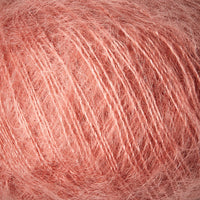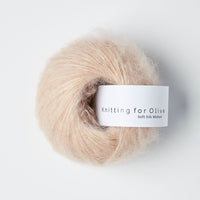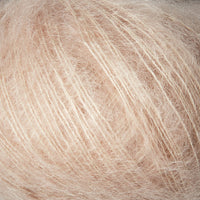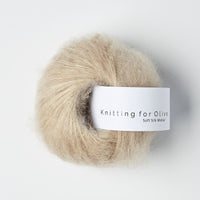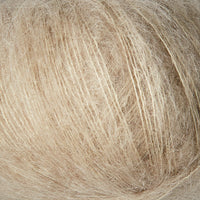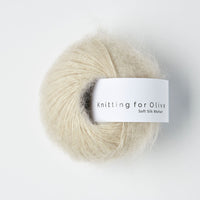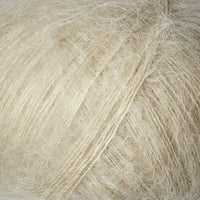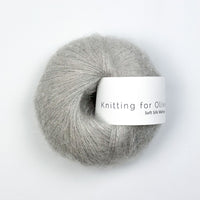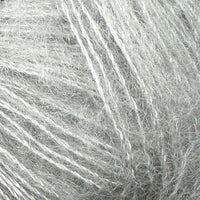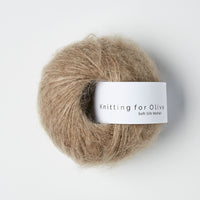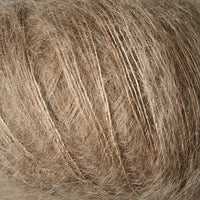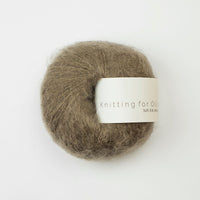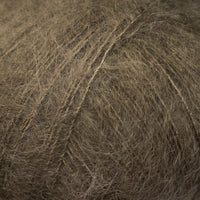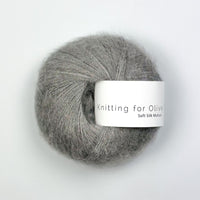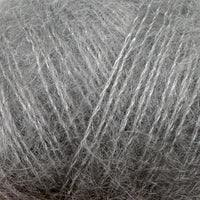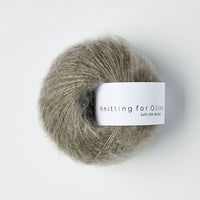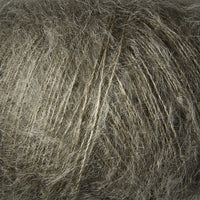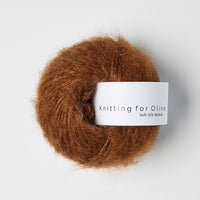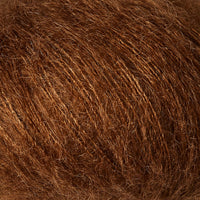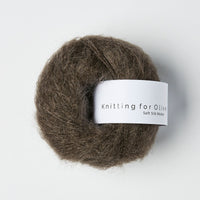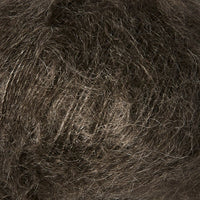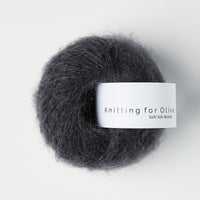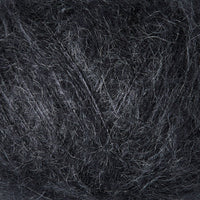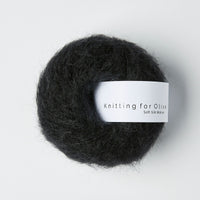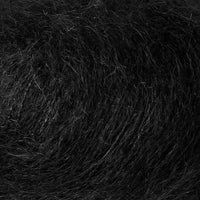 Soft Silk Mohair | Knitting for Olive
DESCRIPTION

DETAILS

HOW IT'S MADE

PROJECT IDEAS
Made from the finest kid mohair and mulberry silk, this yarn is light as a feather, fluffy as a cloud, and soft as can be. Pair it with a wool yarn to add a beautiful halo to your project, or use it on its own for a full mohair moment.
Because mohair is so fuzzy, you can get away with using larger sized needles and create pieces that are lightweight and airy, but still very warm and cozy for those colder months.

CONTENT: 70% Kid Mohair, 30% Mulberry Silk
WEIGHT: Lace
TEXTURE: Fluffy kid mohair wrapped onto a strand of fine silk
UNIT WEIGHT: 25g
METERAGE: 225 meters (246 yards)
NEEDLE SIZE: 2mm-3mm (US 0-2.5)
GAUGE: 32-40 stitches & 52 rows = 10cm/4"
WRAPS PER INCH: approx. 32
FELTABLE: Yes
WASHABILITY: Hand wash, lay flat to dry 
The mohair in this yarn comes from angora goats bred in South Africa, and the yarn is also produced locally there. It is certified sustainable and RMS (Responsible Mohair Standard), and is produced with high respect for animal wellbeing, and with social responsibility. The spinning mill follows ethical, technical and environmental standards, creating yarns free from harmful chemicals.

The silk in this yarn is cruelty free. The silk fibres are collected from cocoons after the chrysalises are allowed to mature into moths and escape. This means that the silk worms are not killed in the process as they are in conventional silk production.

As with all Knitting for Olive yarns, Soft Silk Mohair is STANDARD 100 by OEKO-TEX® certified.
A lace mohair like this one is a social butterfly - it likes to be with other yarns. But don't be afraid to knit it on its own either! A big airy cardigan or a formfitting crop top would look amazing in this yarn knit on large needles. It's also a great way to add a more natural look to another wool yarn, because it gives it a nice halo effect. An oversized sweater, a winter hat, or a cute vest would all suit that pairing well!