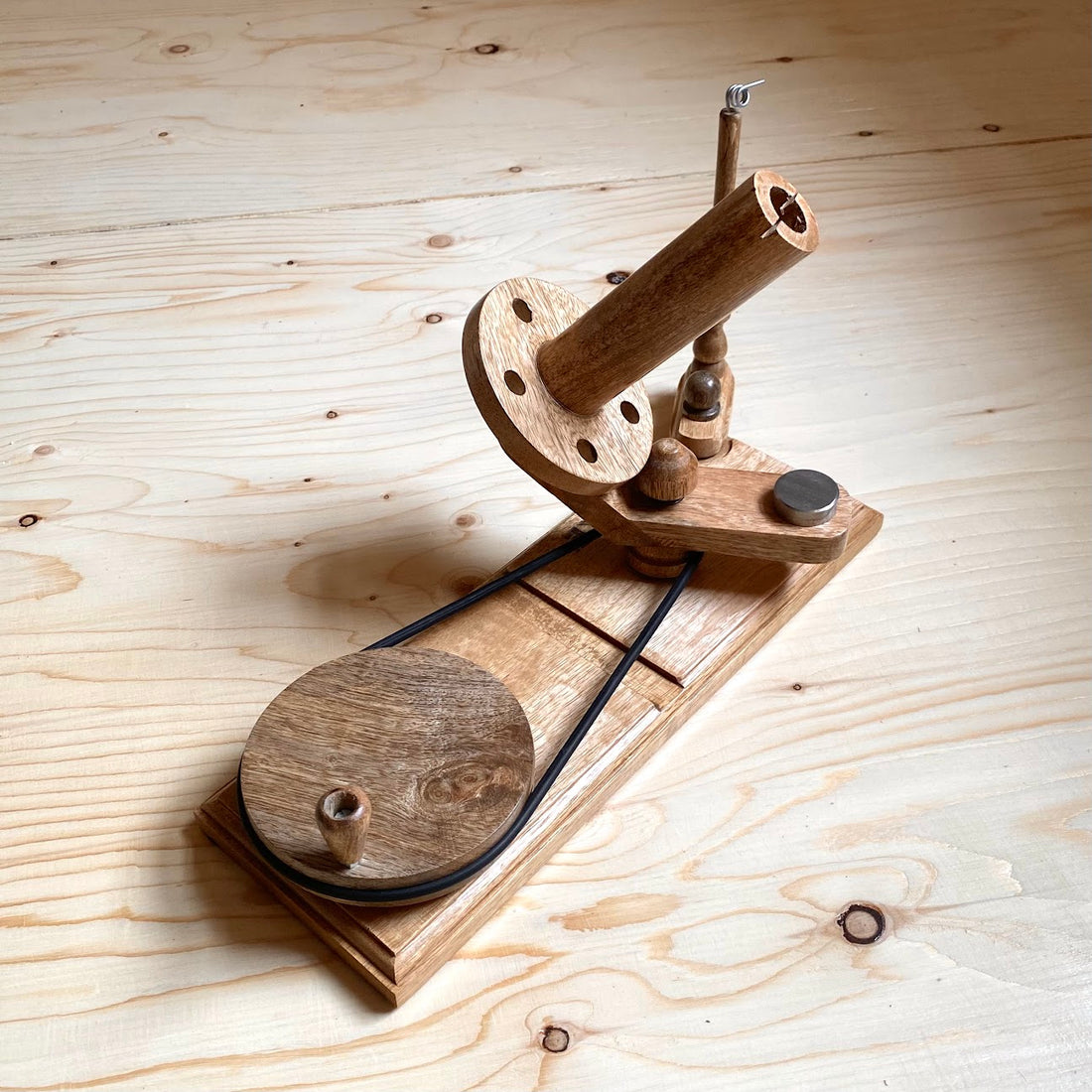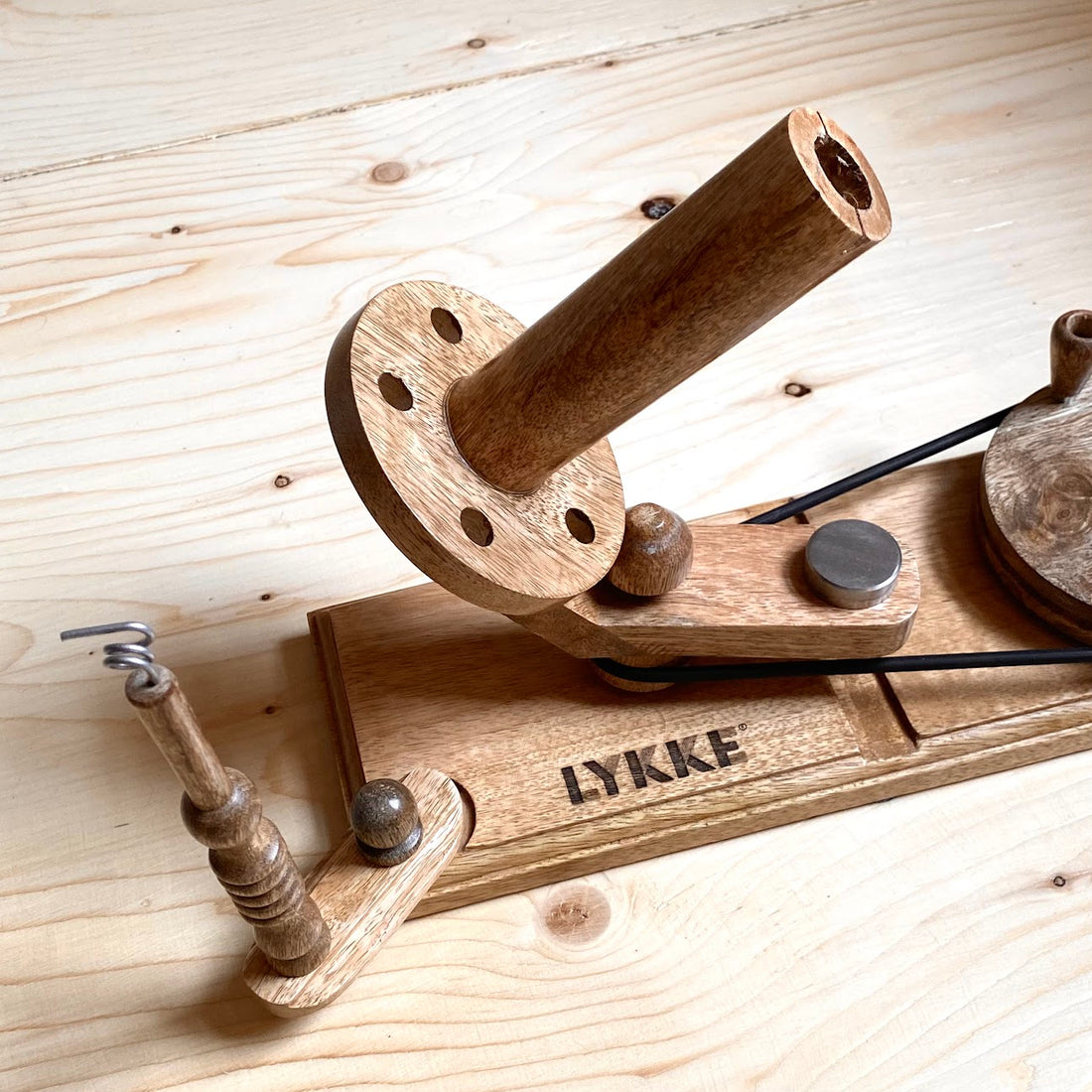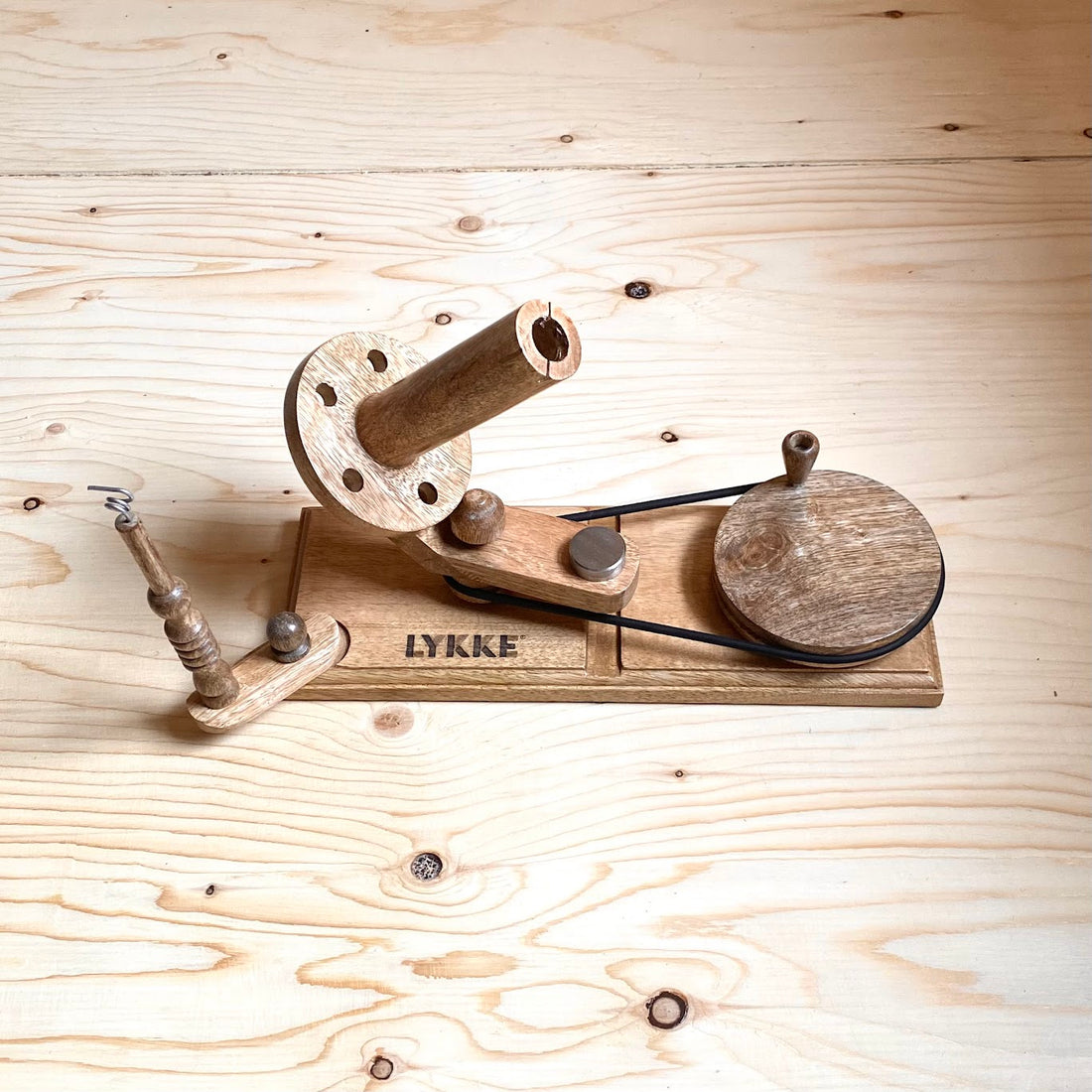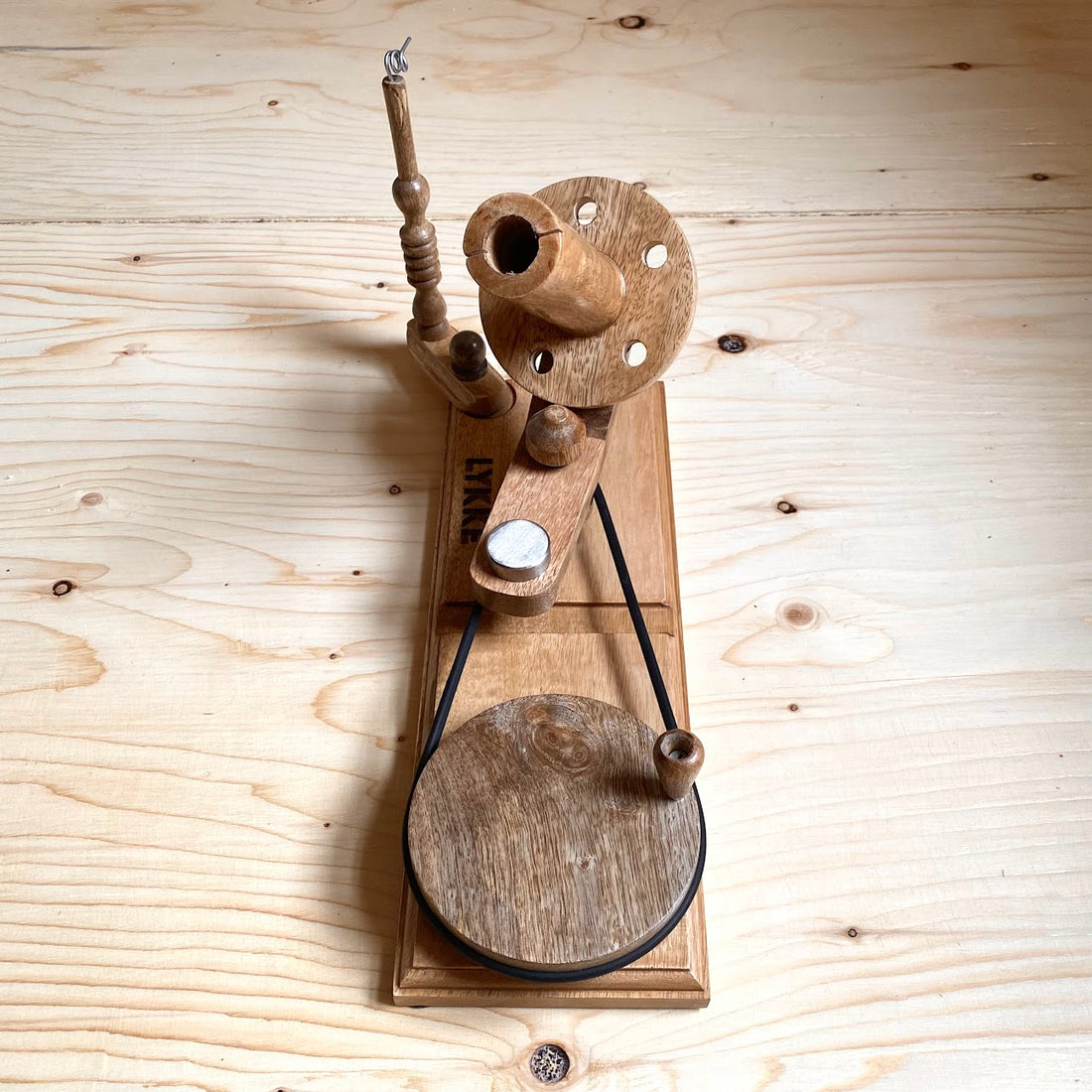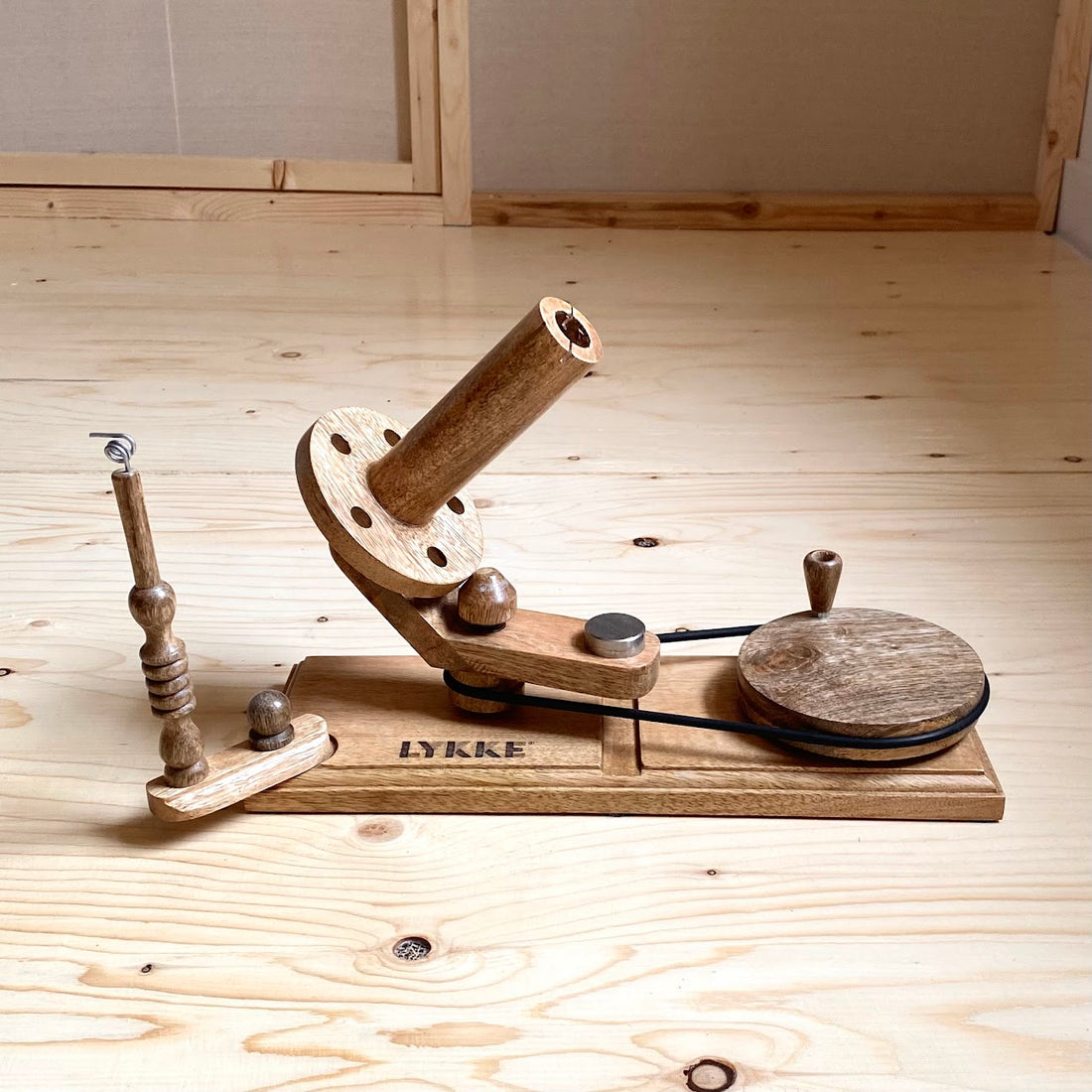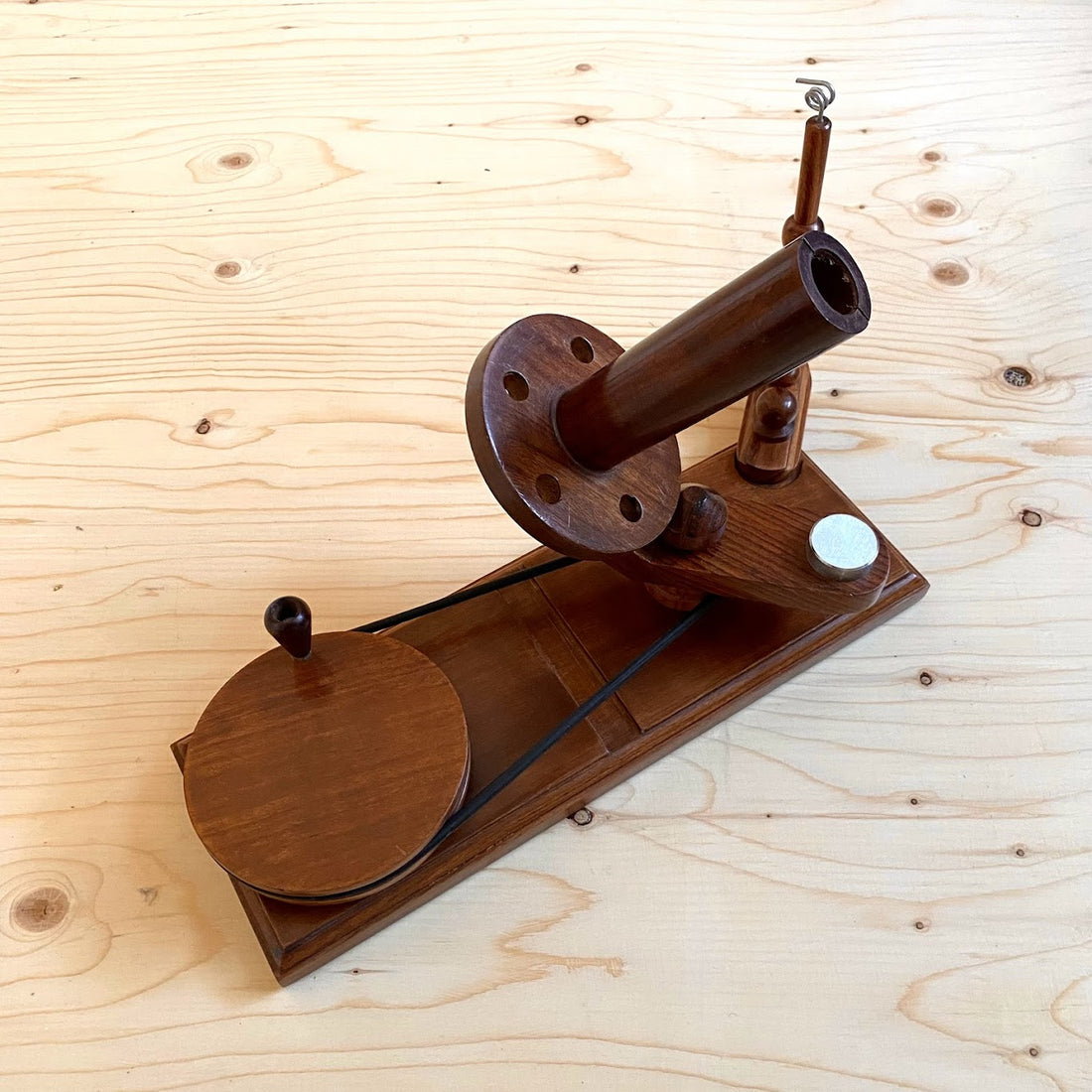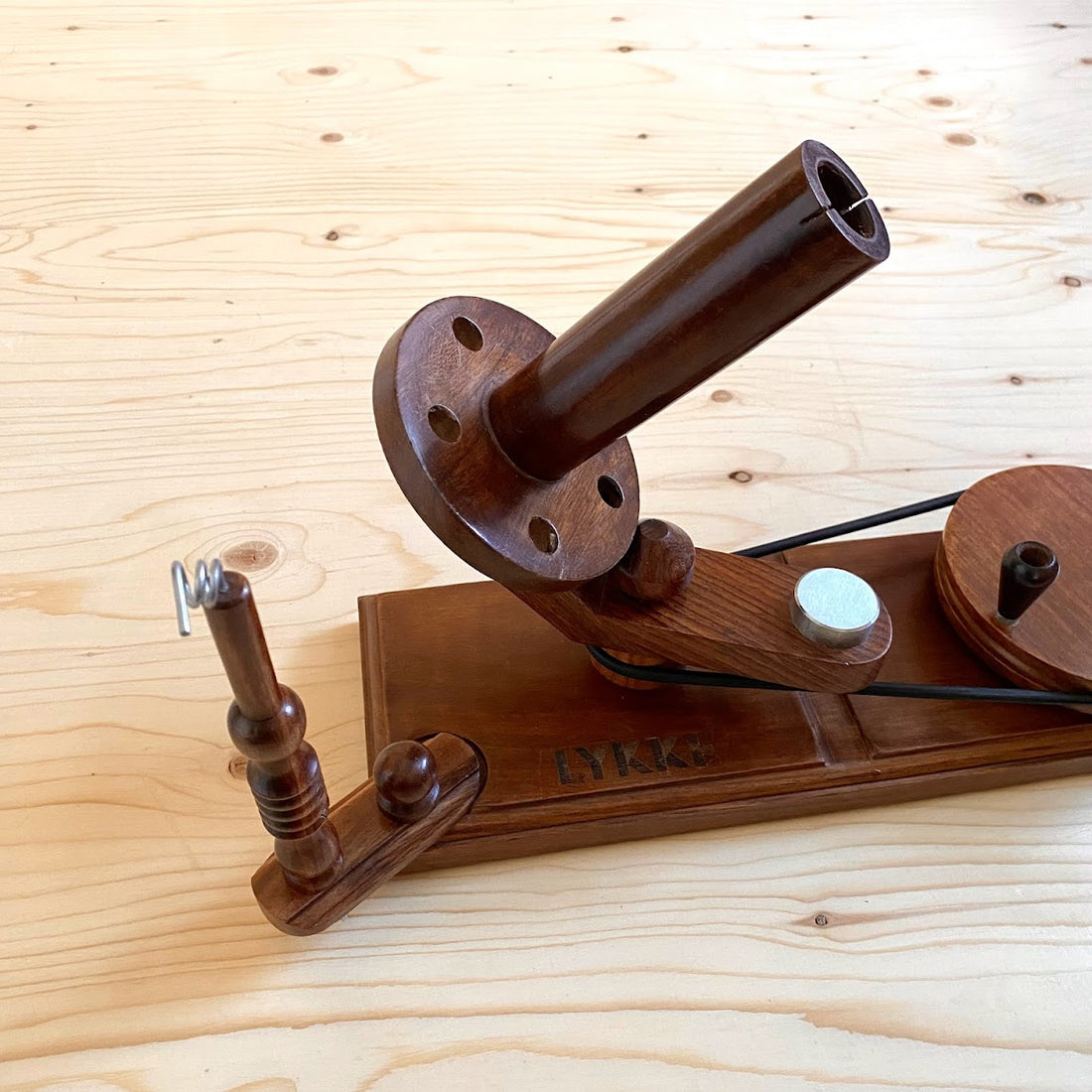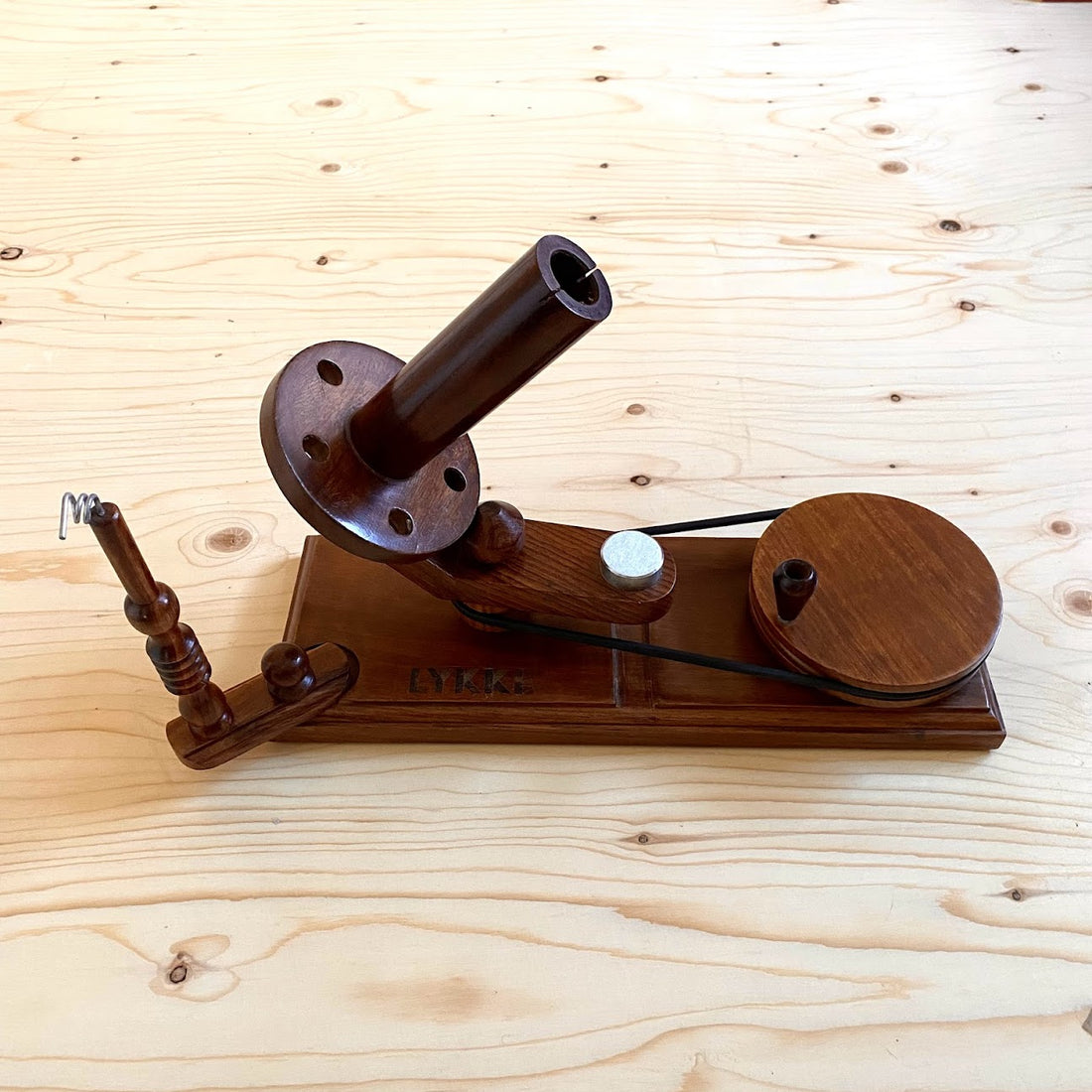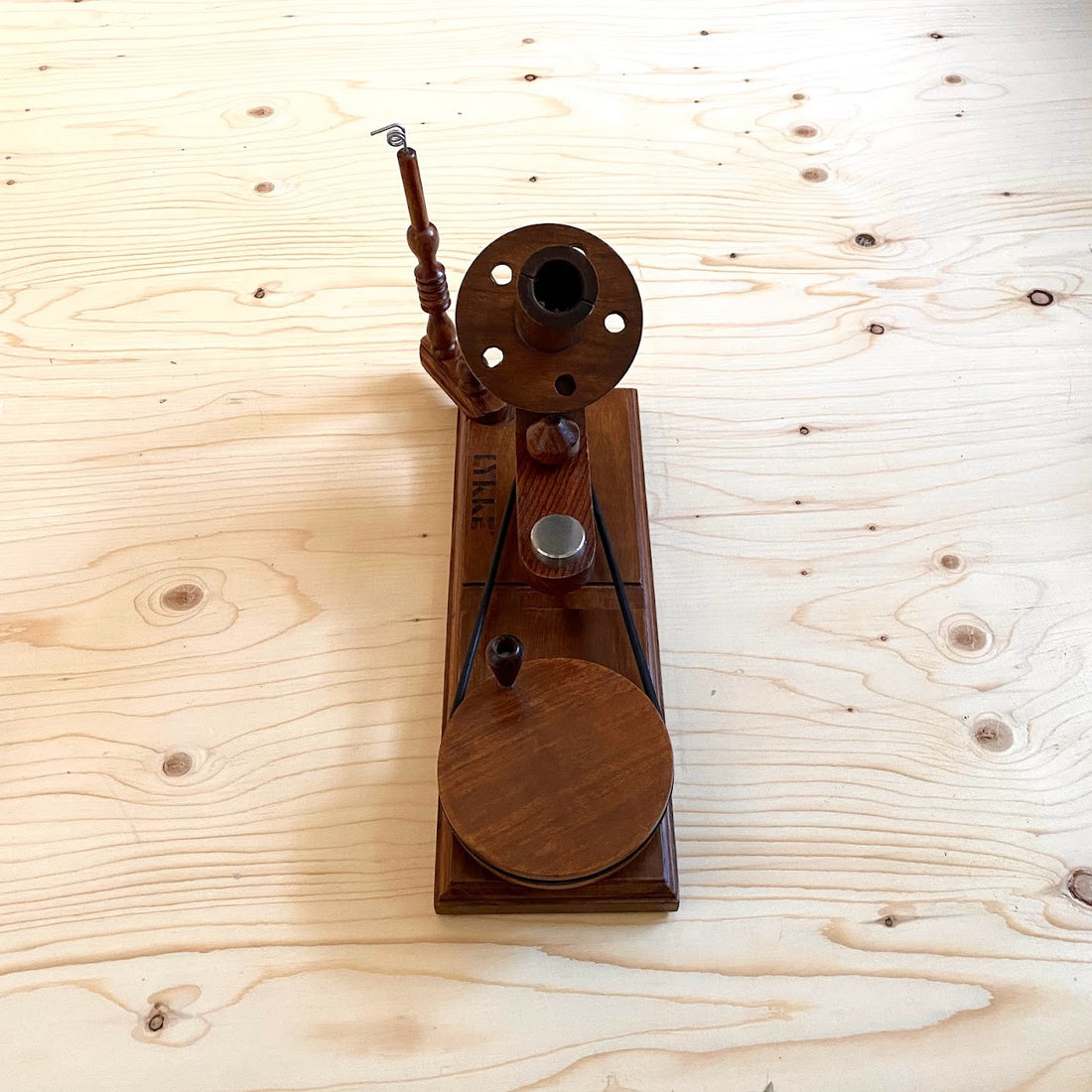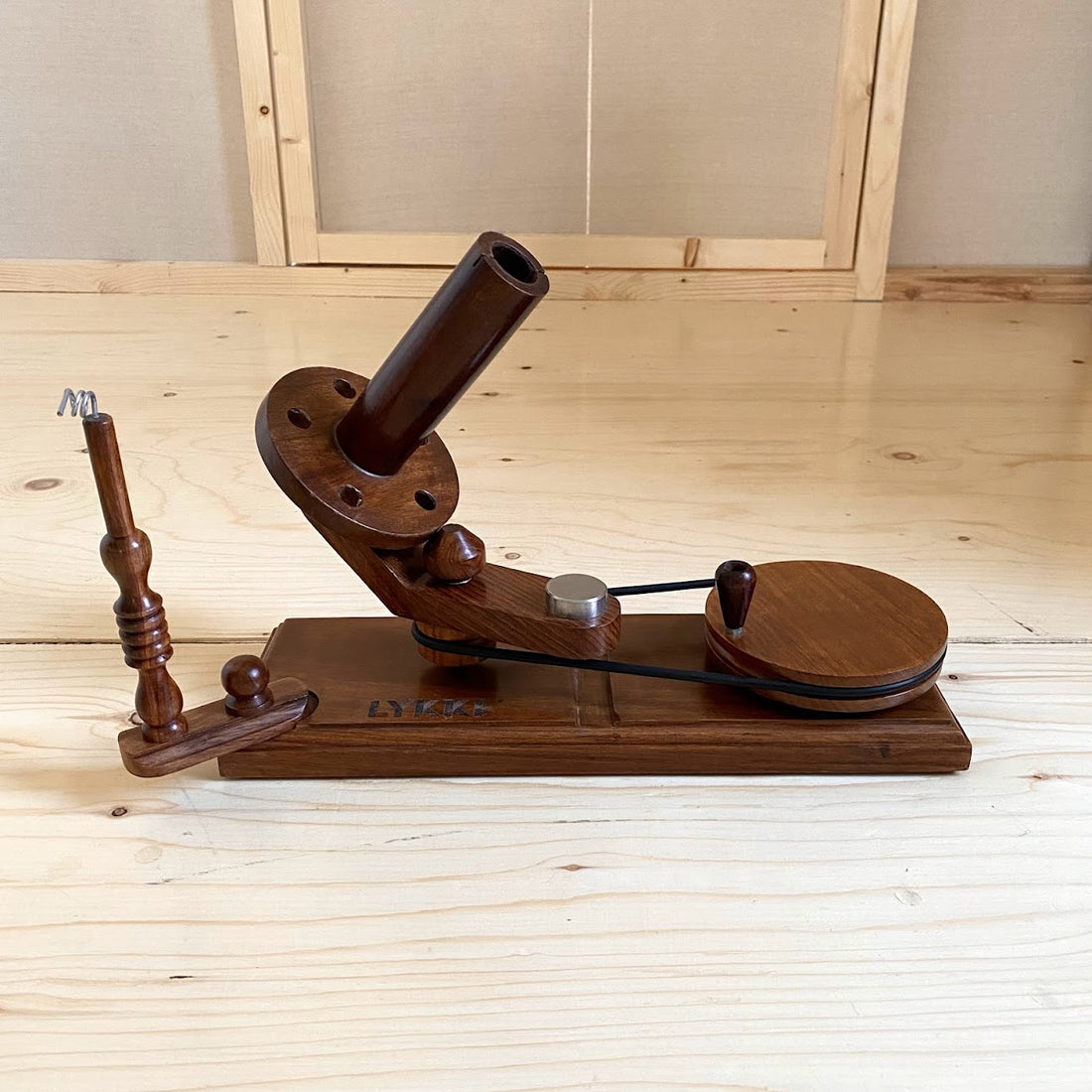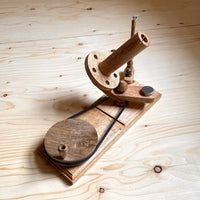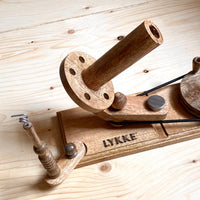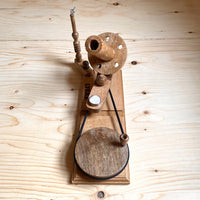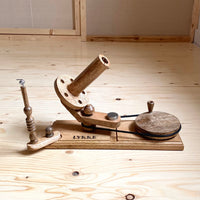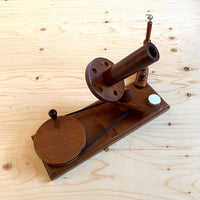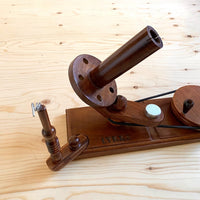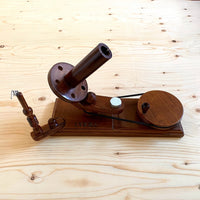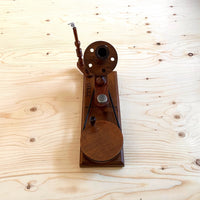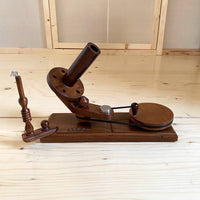 Jumbo Ball Winder | Lykke
DESCRIPTION

DETAILS

HOW IT'S MADE

HOW TO USE
This beautiful ball winder is handcrafted with sustainably sourced wood. It's a sturdy winder that is bound to last you a lifetime, and ensures that you'll be able to wind skeins of yarn into cakes quickly and effortlessly!
This ball winder in particular can hold a bigger cake on it than other winders, and would make a great gift for the avid knitter in your life!
BASE WIDTH: 5" / 12.7cm

BASE LENGTH: 13 7/8" / 35.2cm
SPINDLE LENGTH: 5" / 12.7cm
CLAMP HEIGHT: 3 1/4" / 8.3cm
SUGGESTED YARN CAPACITY: up to 4oz (113g)
Lykke's tools are handcrafted and assembled in a scenic region of Kathmandu, Nepal. The production routines do not rely on mechanized automation. Instead, the products benefit from the skilled and graceful human touch of the skilled Nepalese craftspeople that make them. 
From the brand:
"We are happy and proud to support the growth and development of the local economy in Nepal. Revenue from the sales of LYKKE Crafts products also serve the community through varied benefit programs for the workers, their children, and the community. We appreciate and value the opportunity to employ this growing community of skilled craftspeople in Nepal and happily embrace the natural, human pace of production."
Ball winders are best used alongside a swift, which holds your skein taught while you wind. Find the end strand of your skein, and loop it through the spindle and into the slot on the top of the ball winding spool. Then turn the ball winder using the handle to the side of the spool to start winding your yarn cake.
PLEASE NOTE: The ball winder is packaged in parts. Watch this video on how to assemble your ball winder.