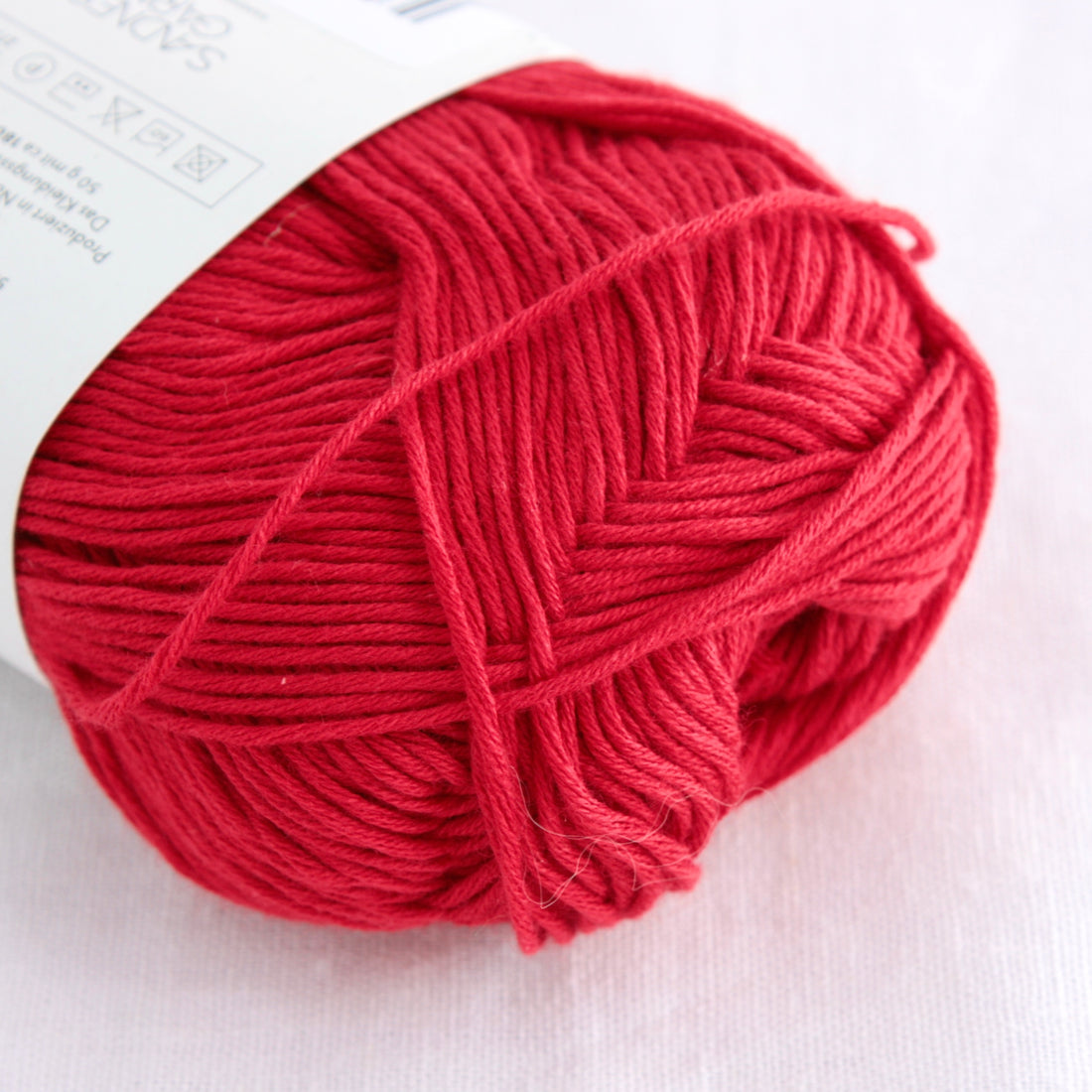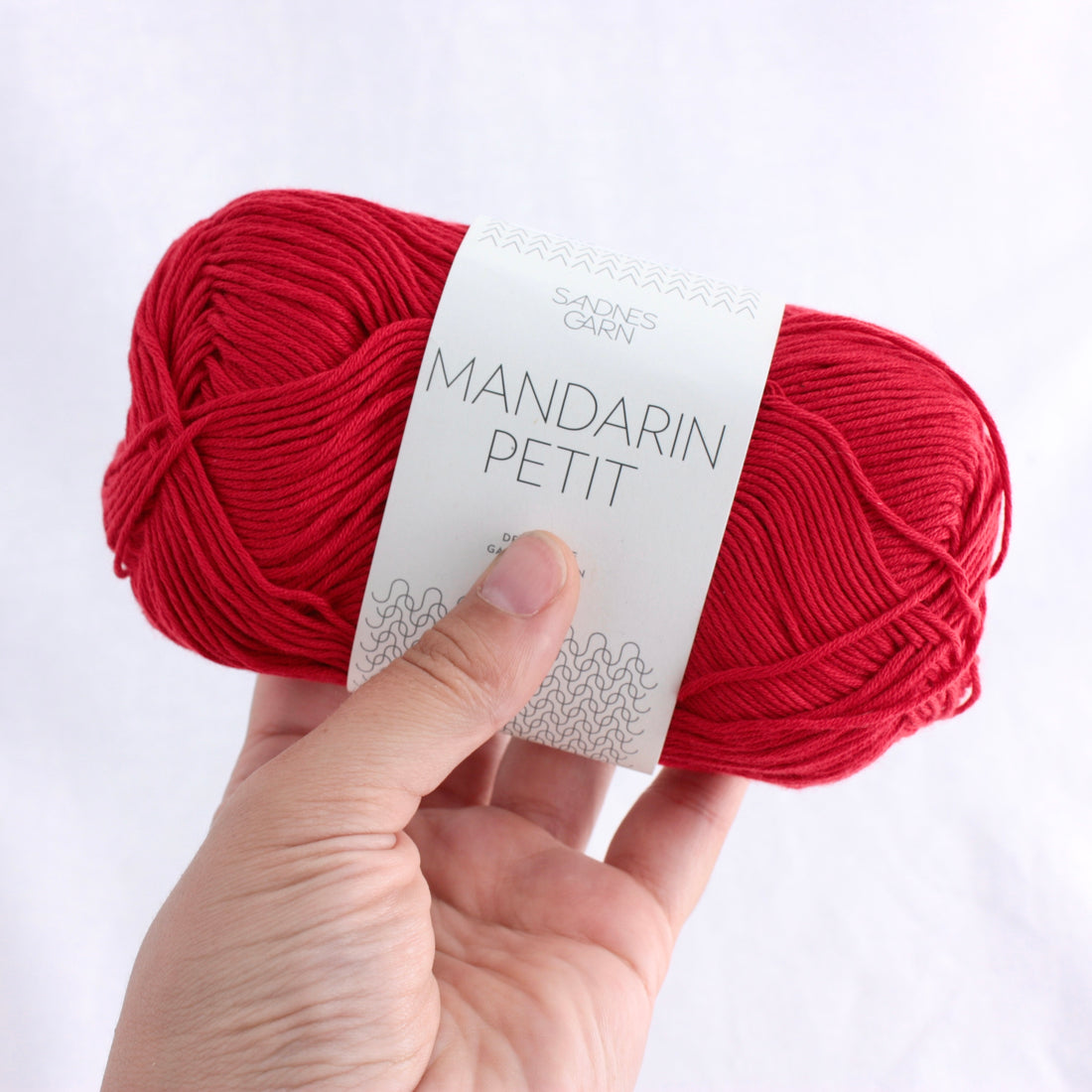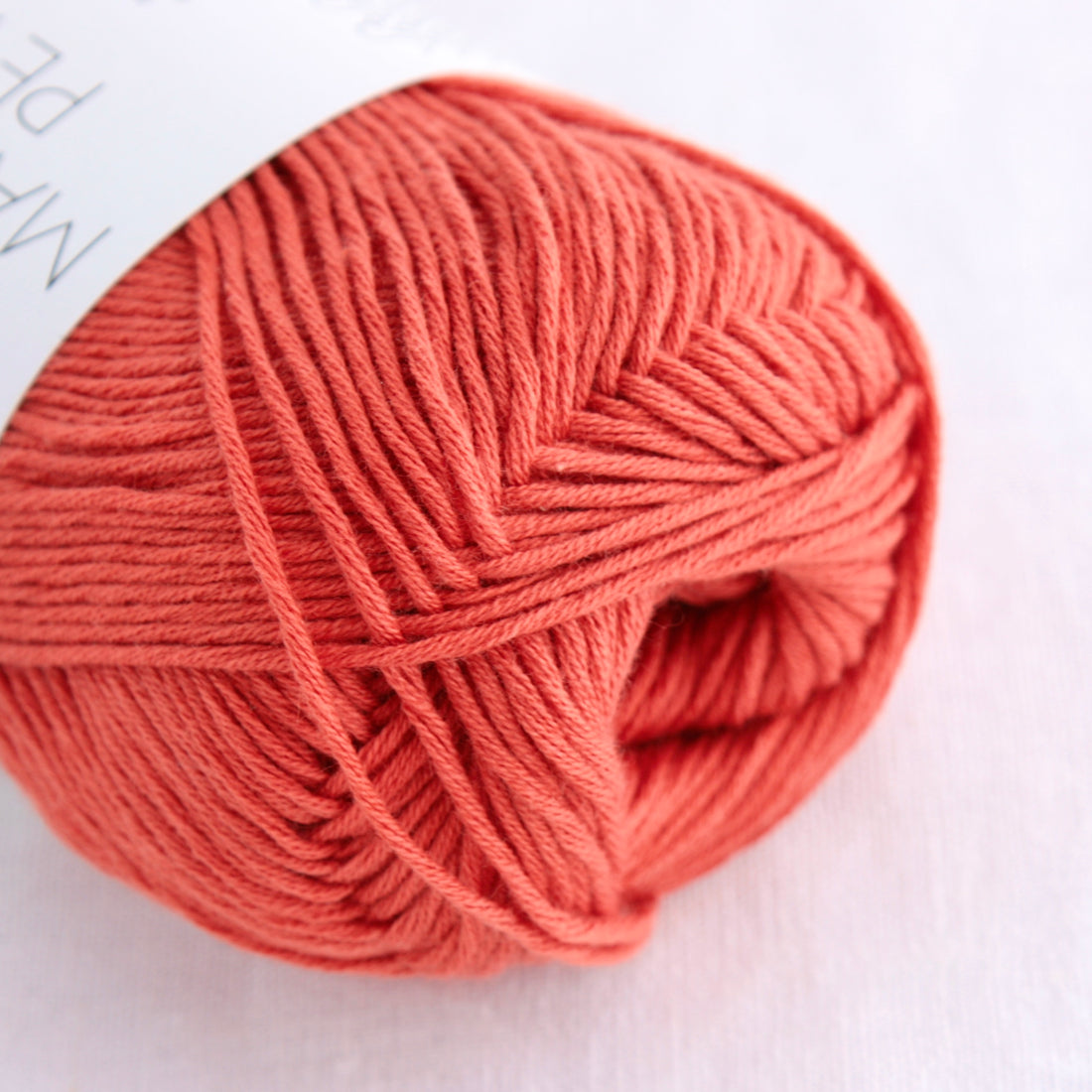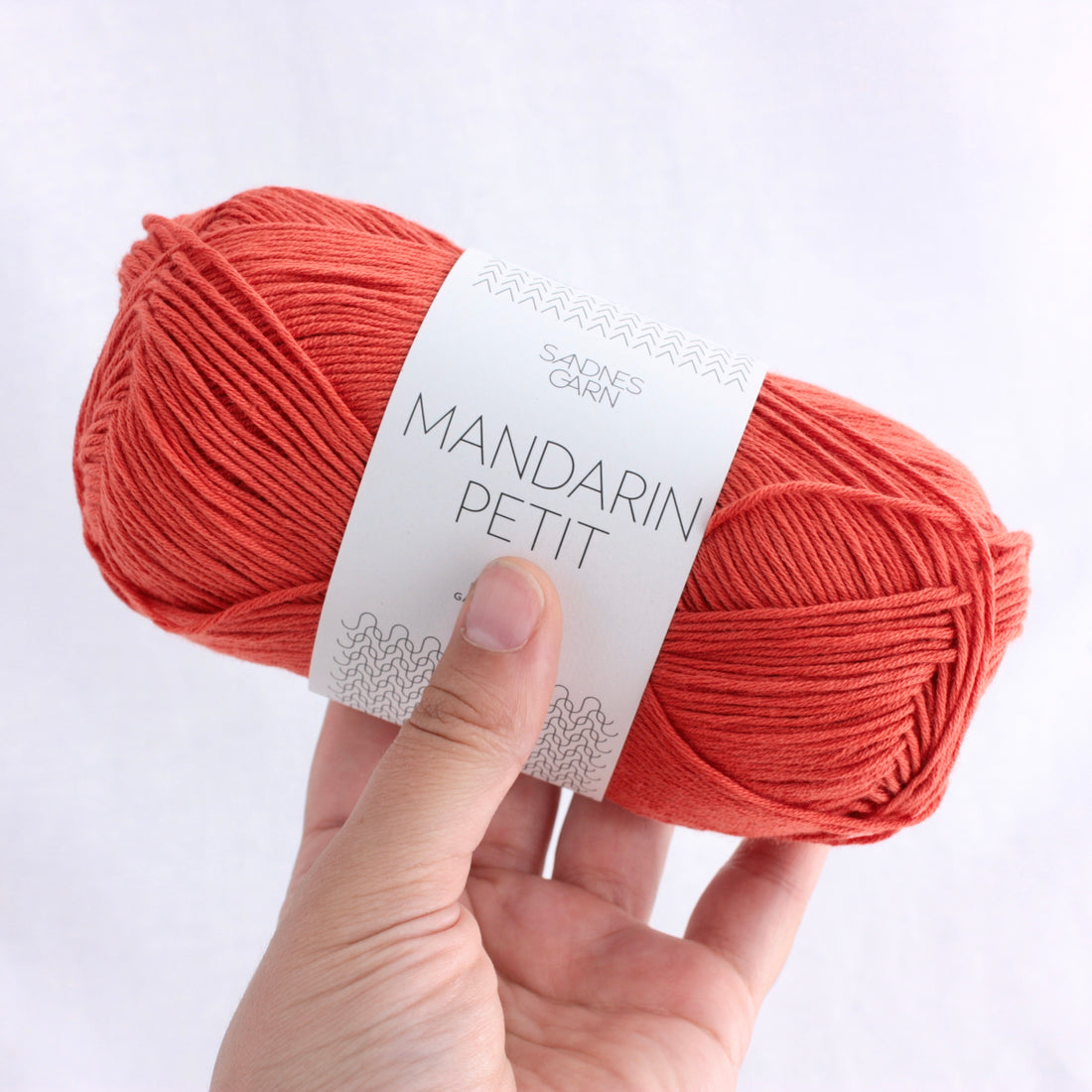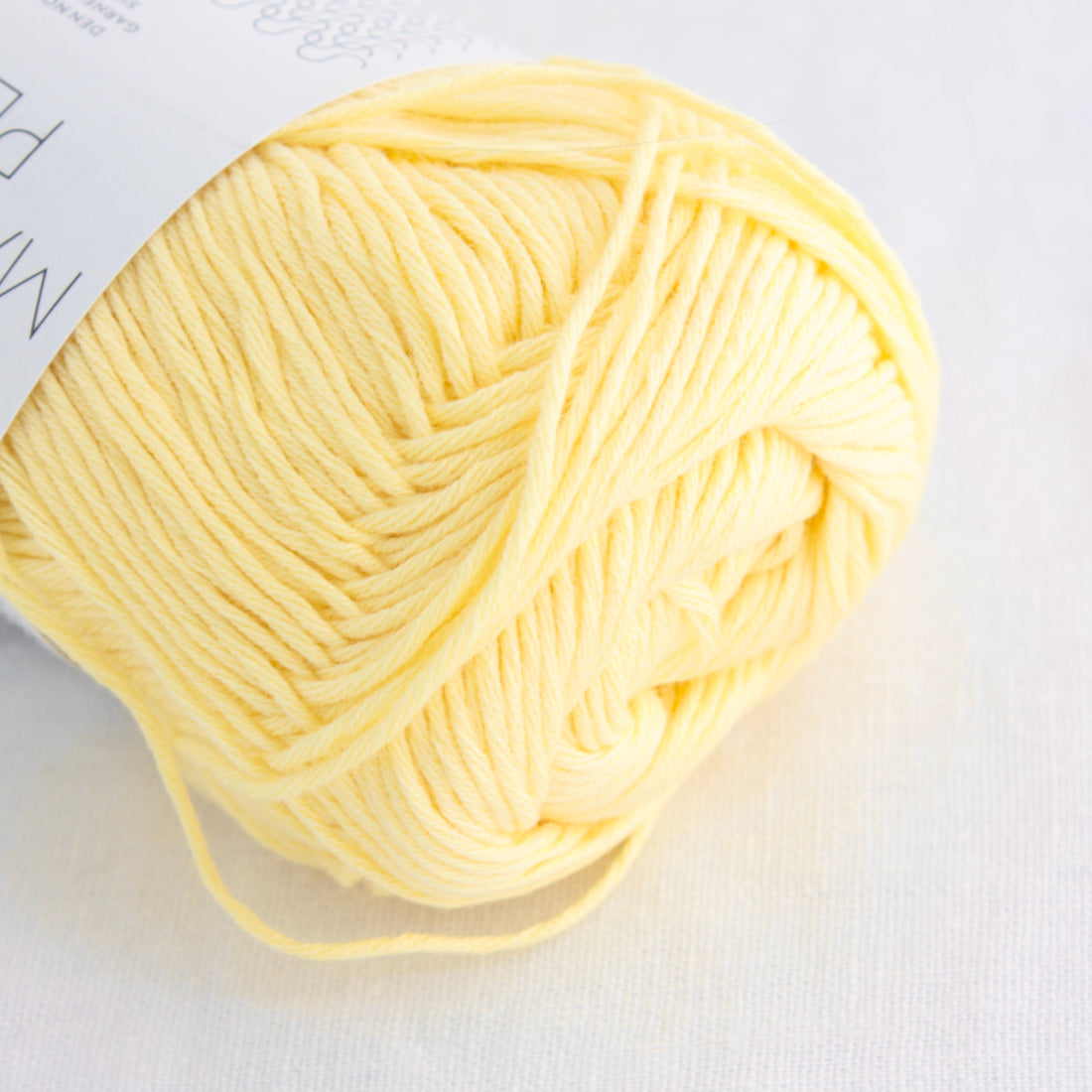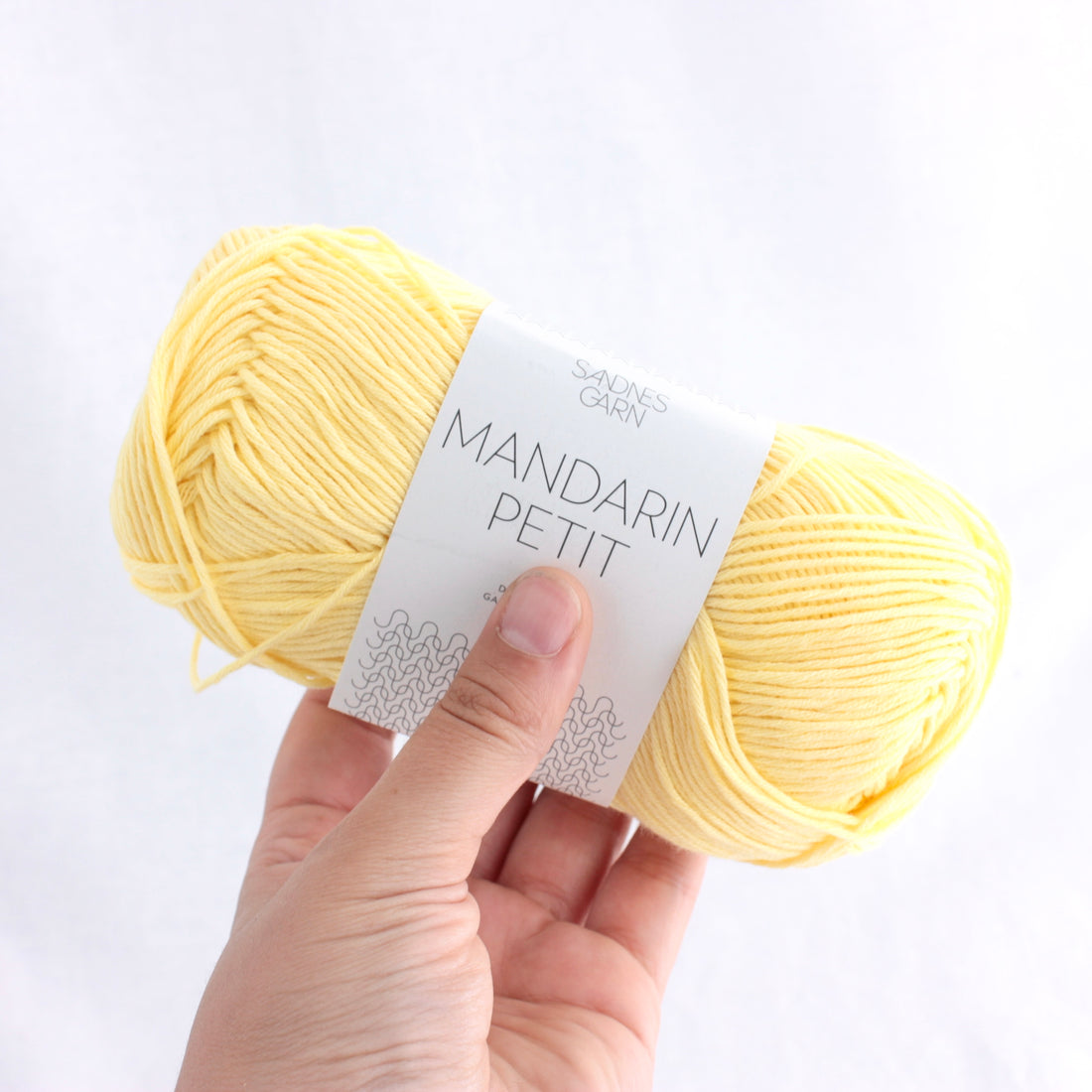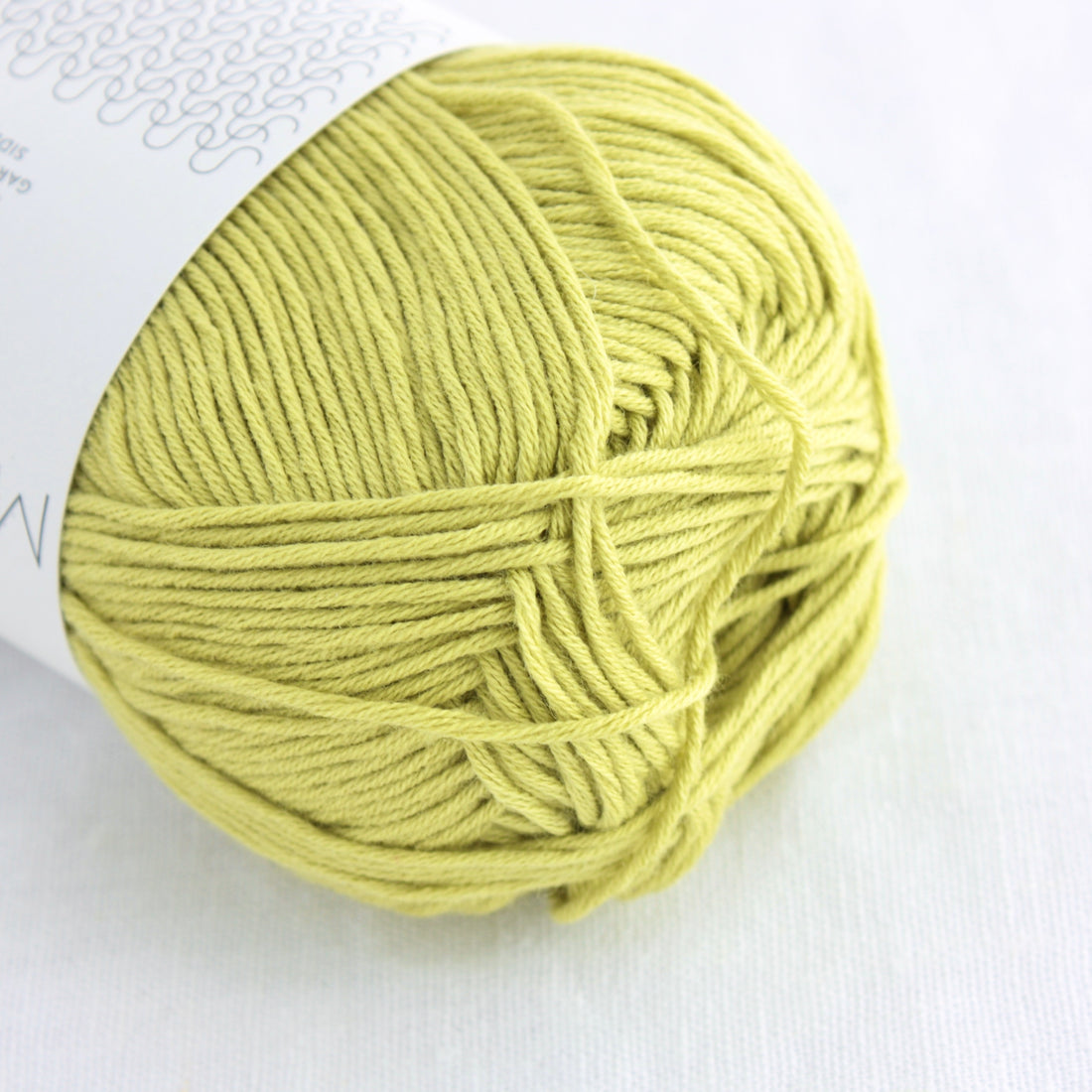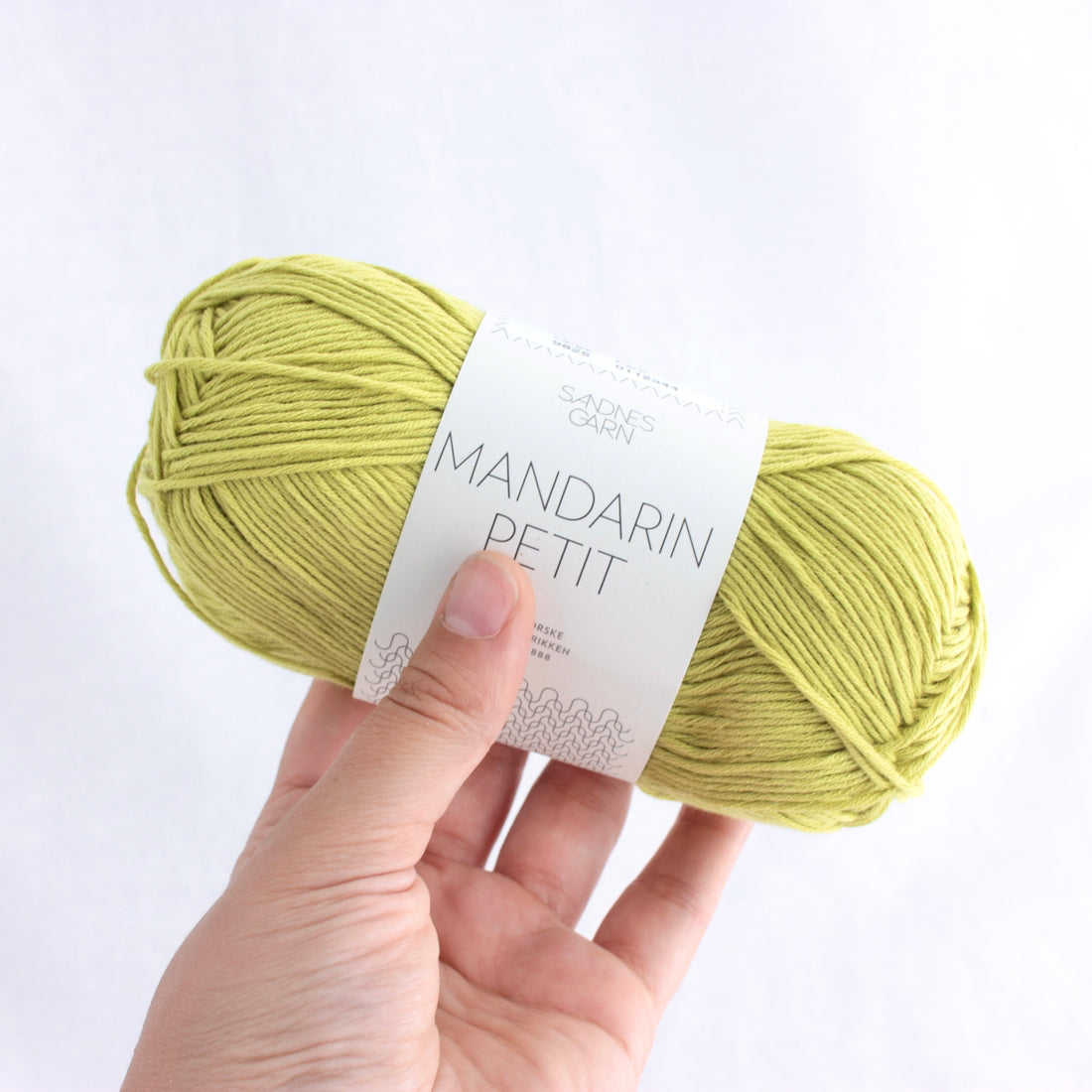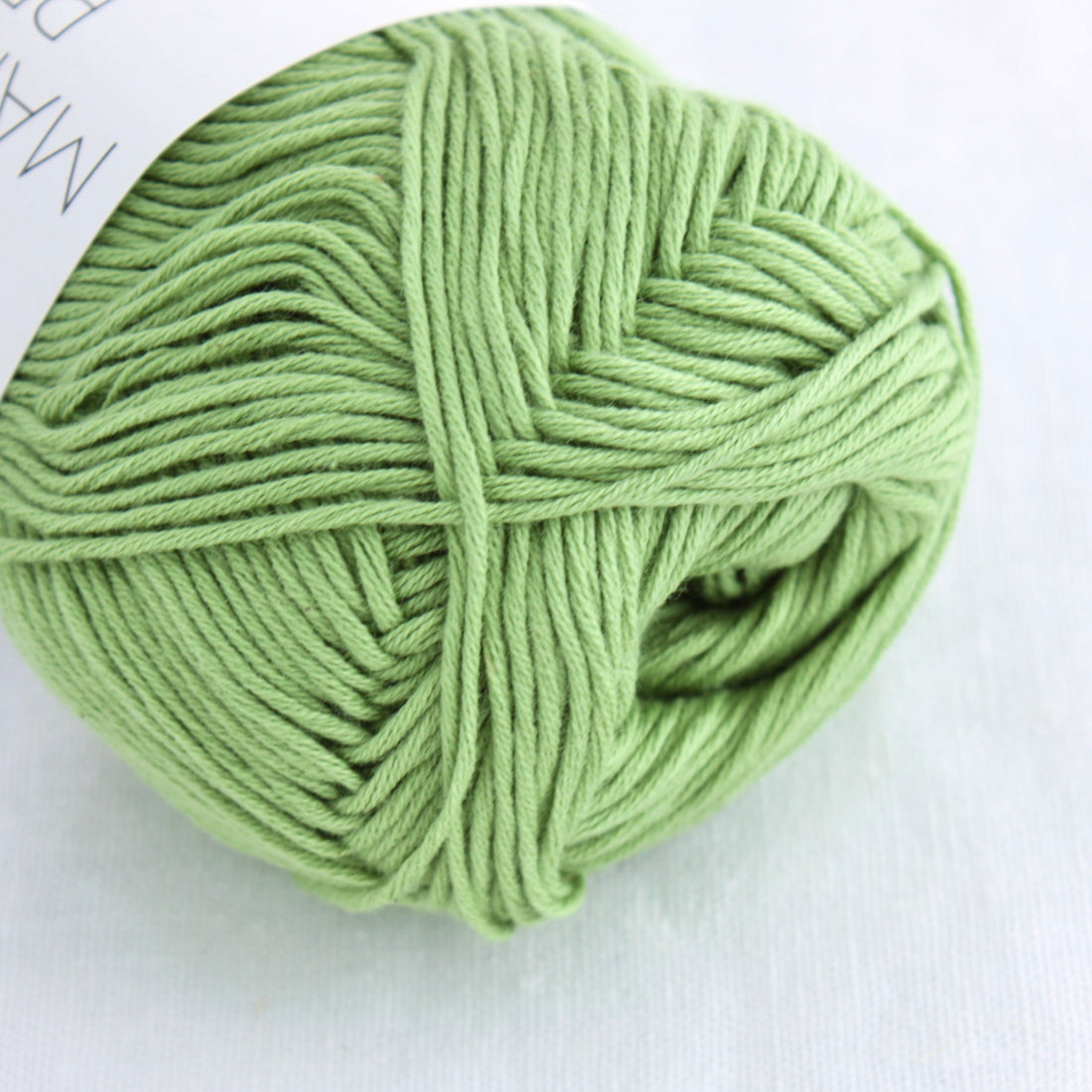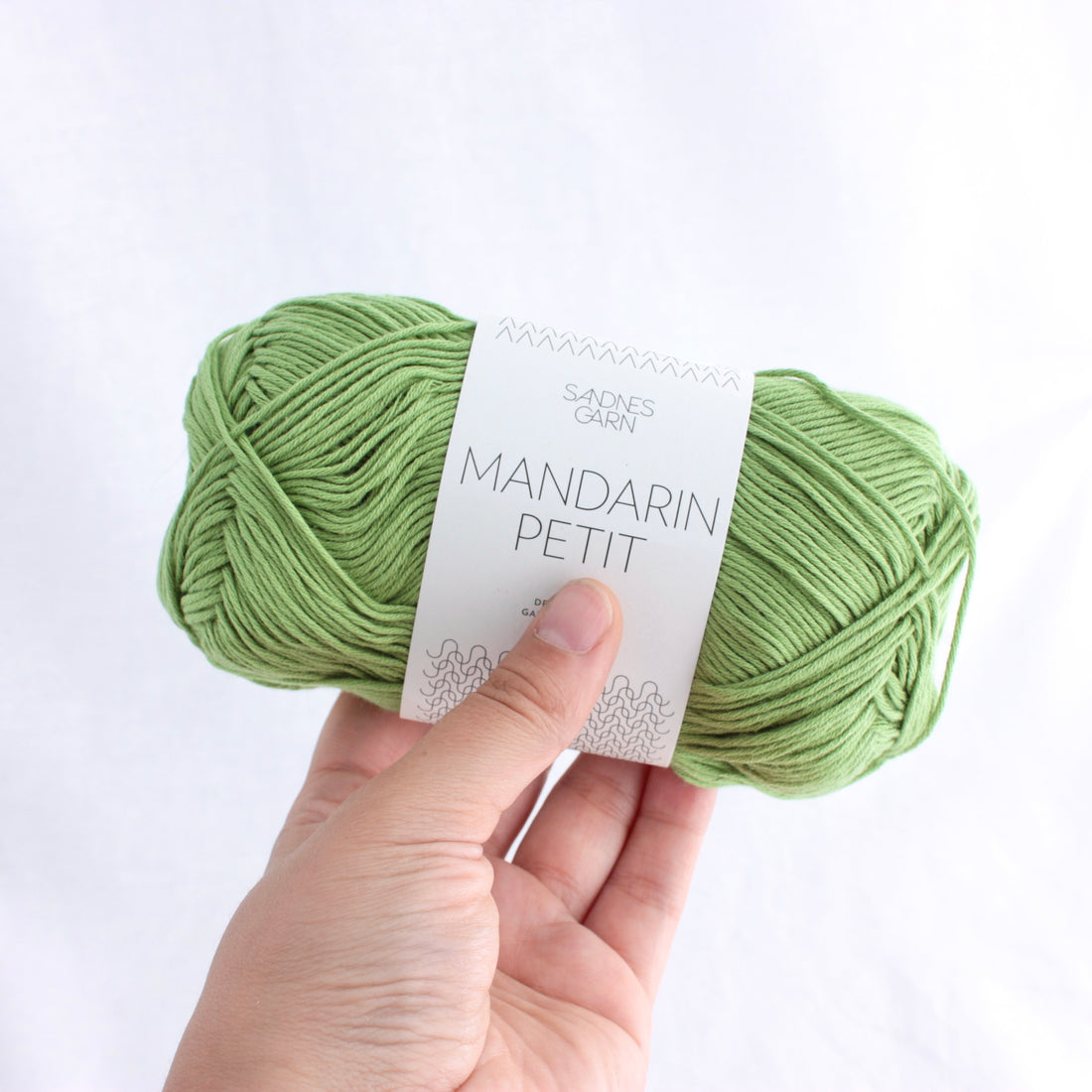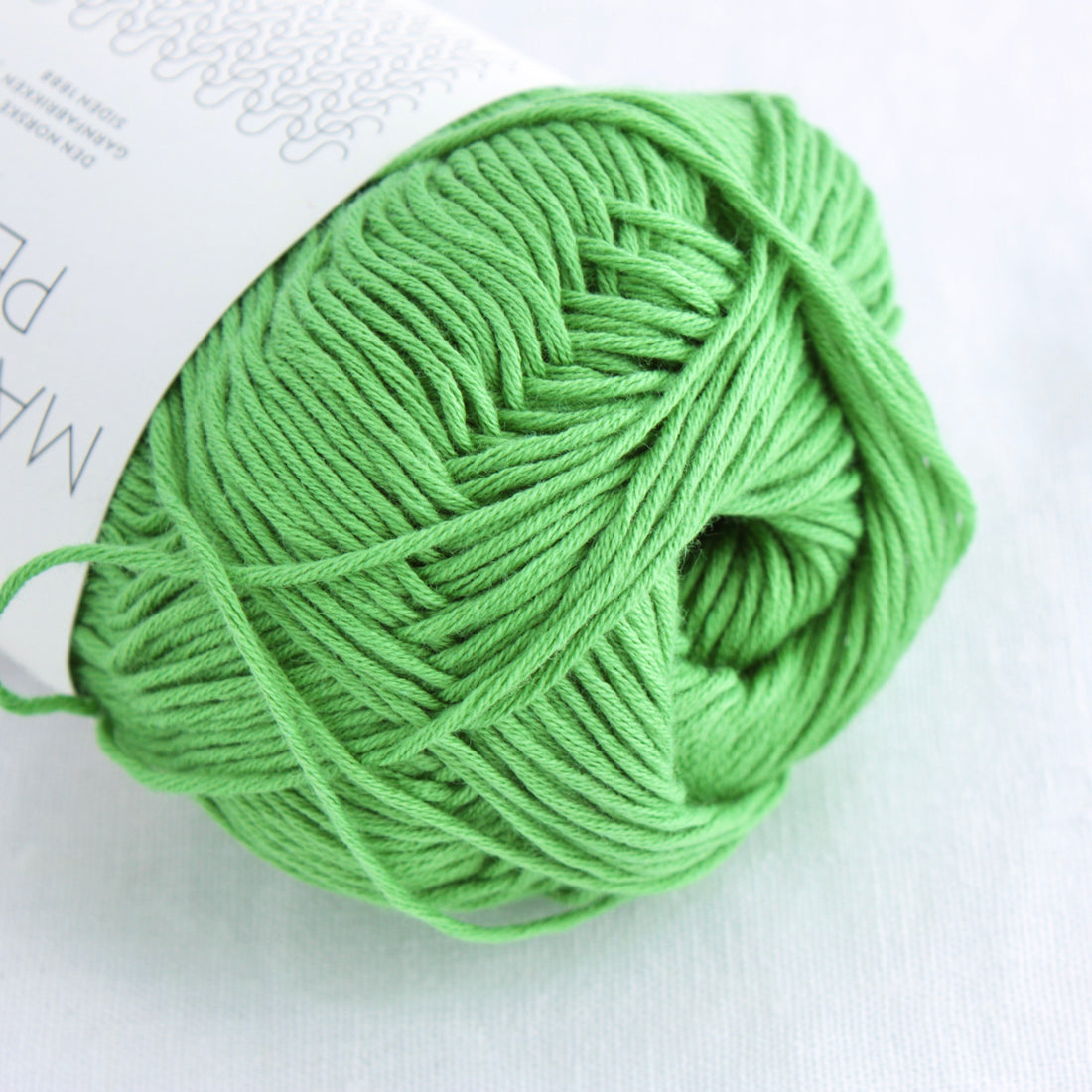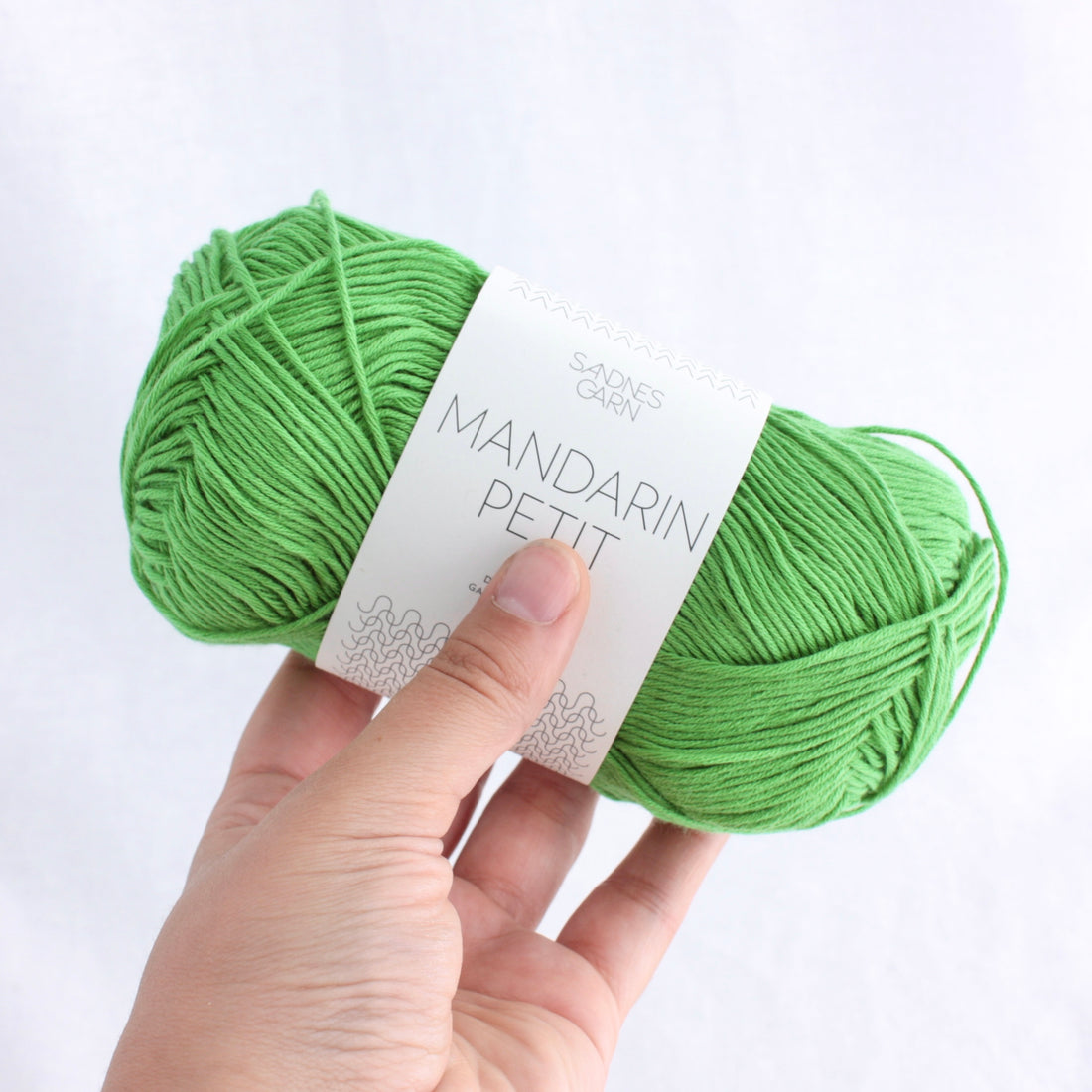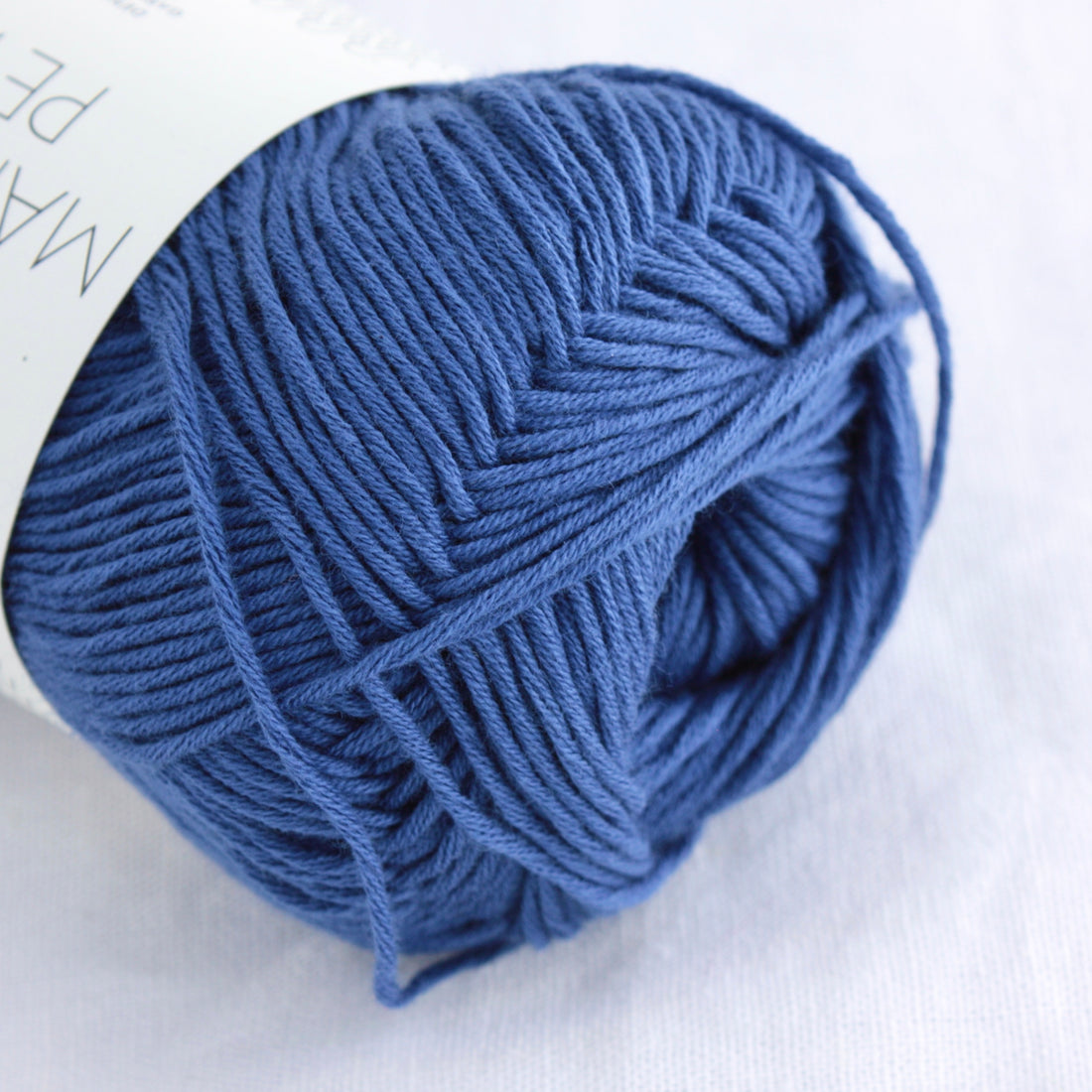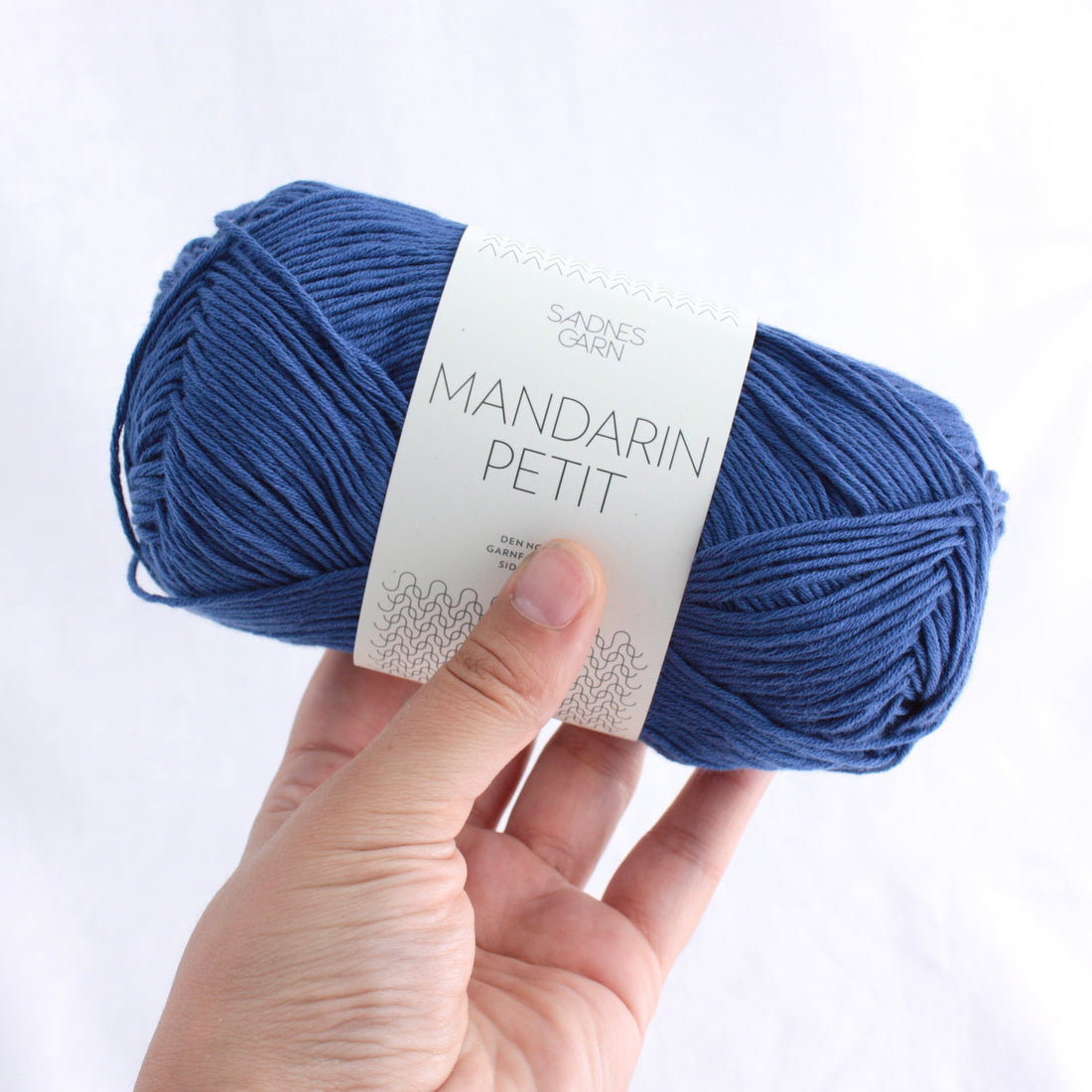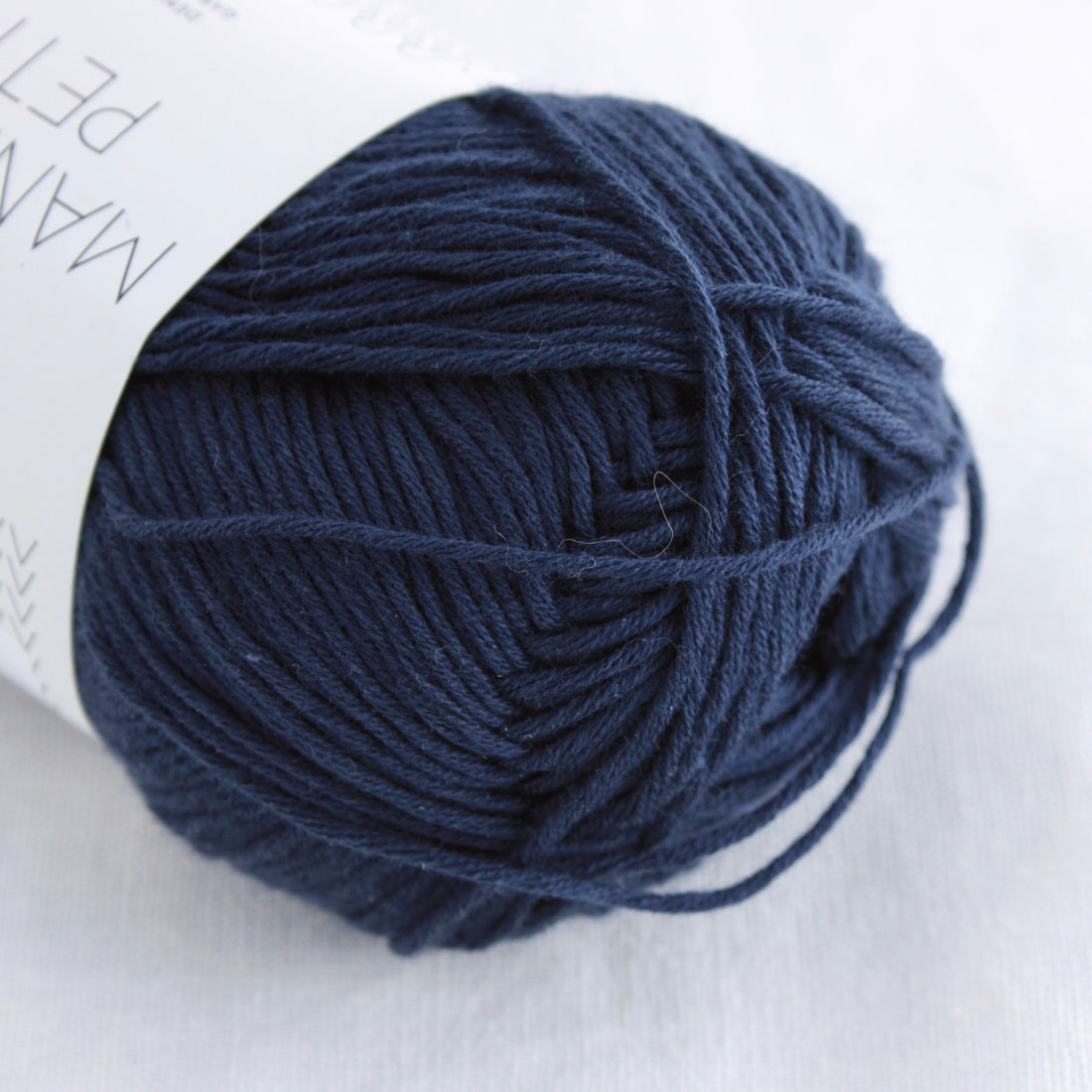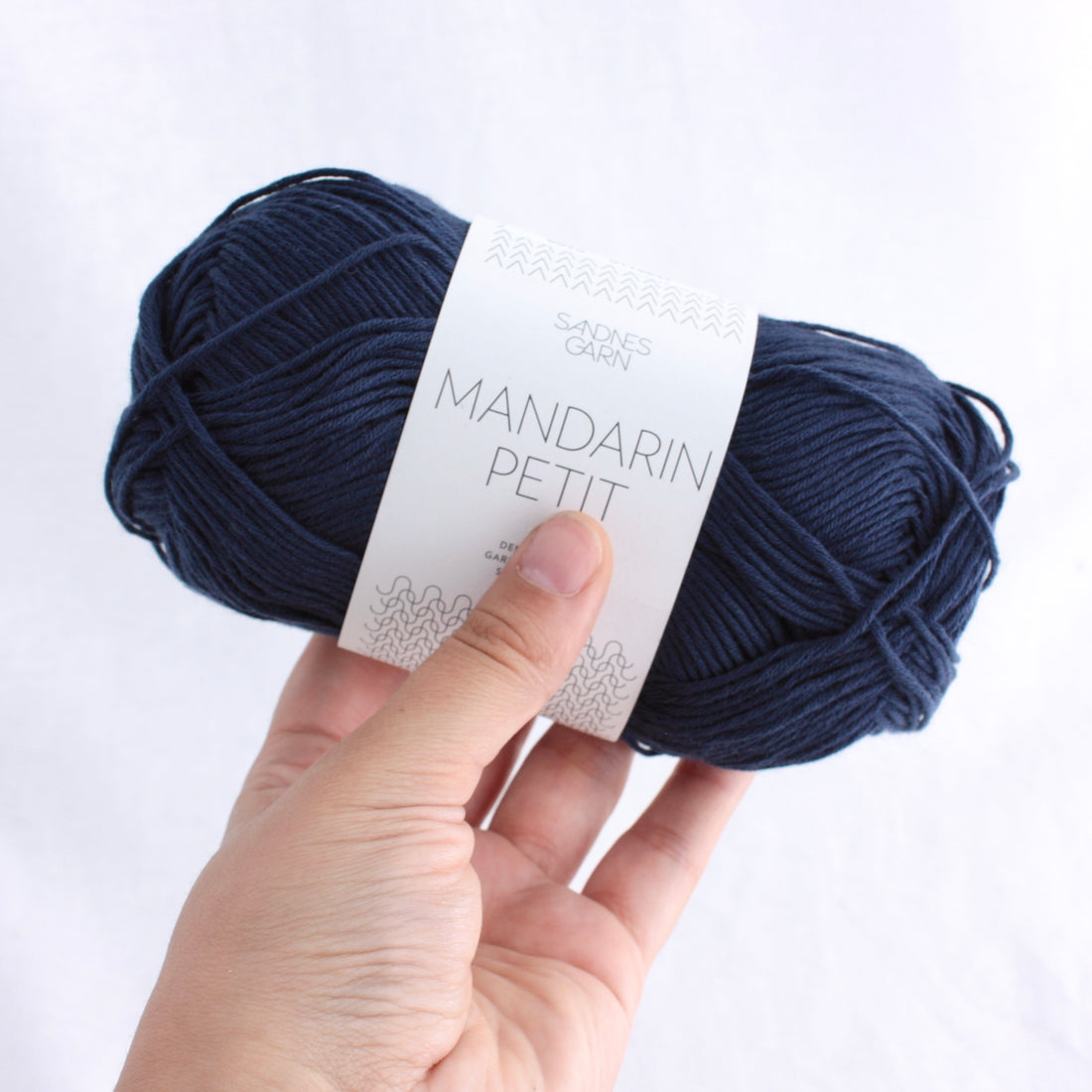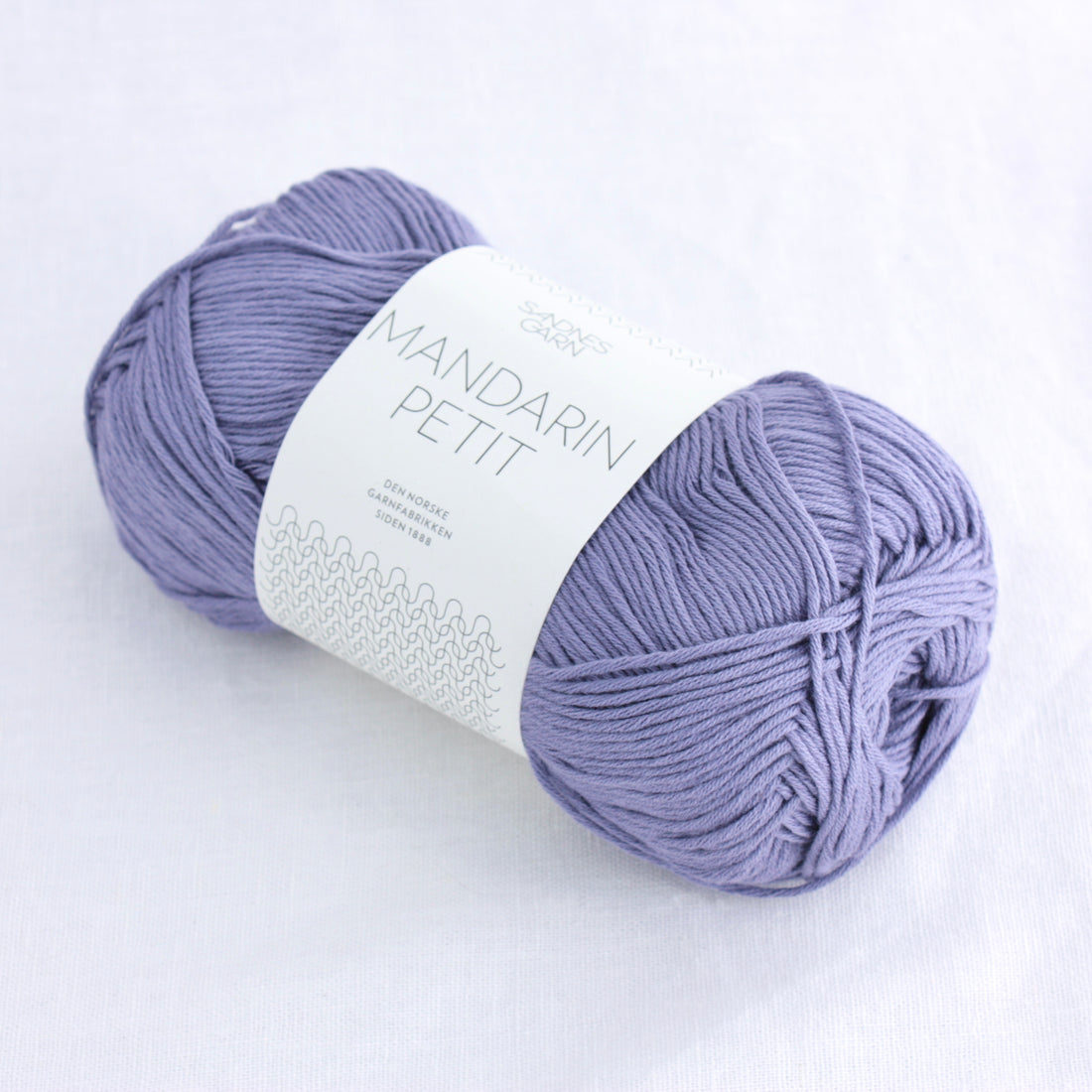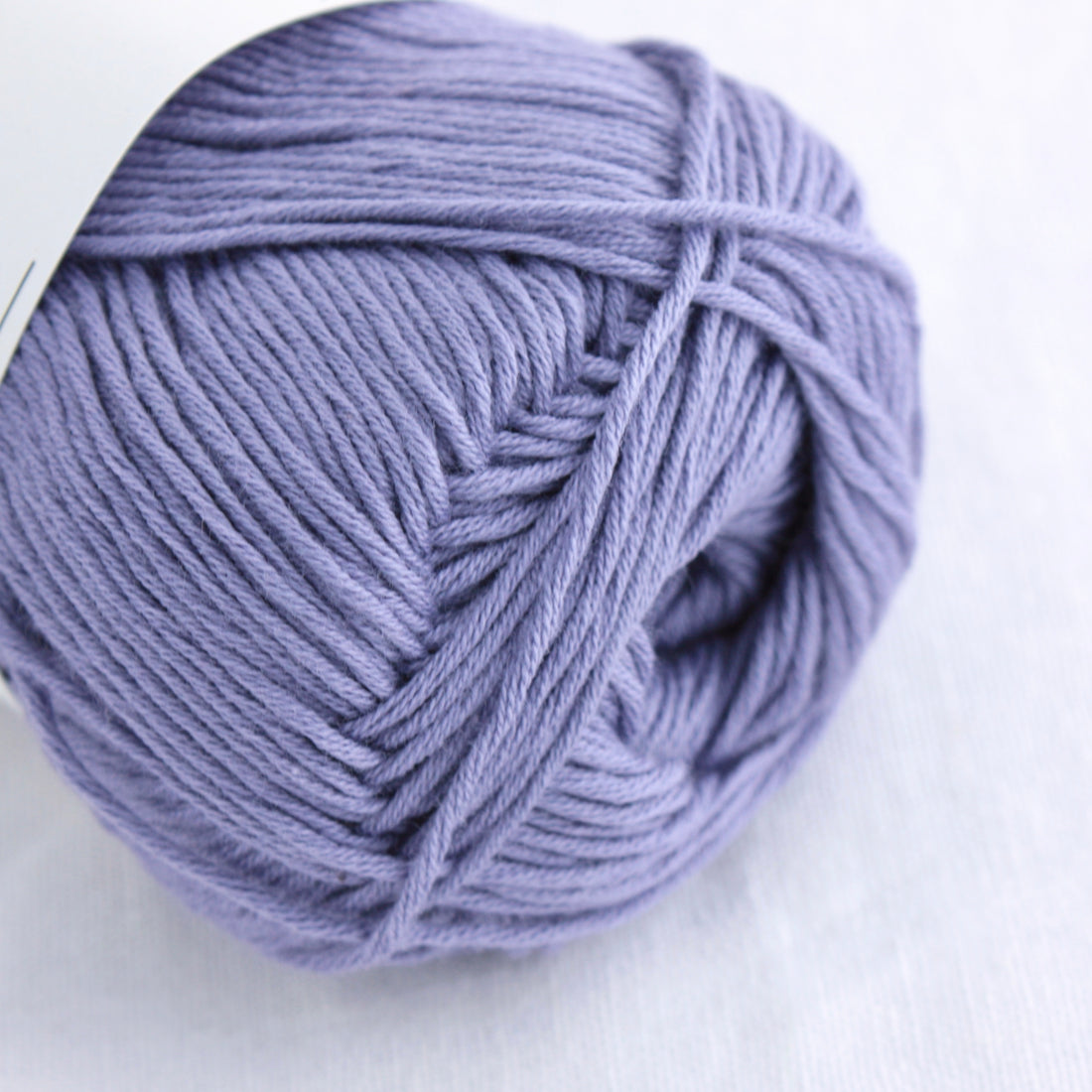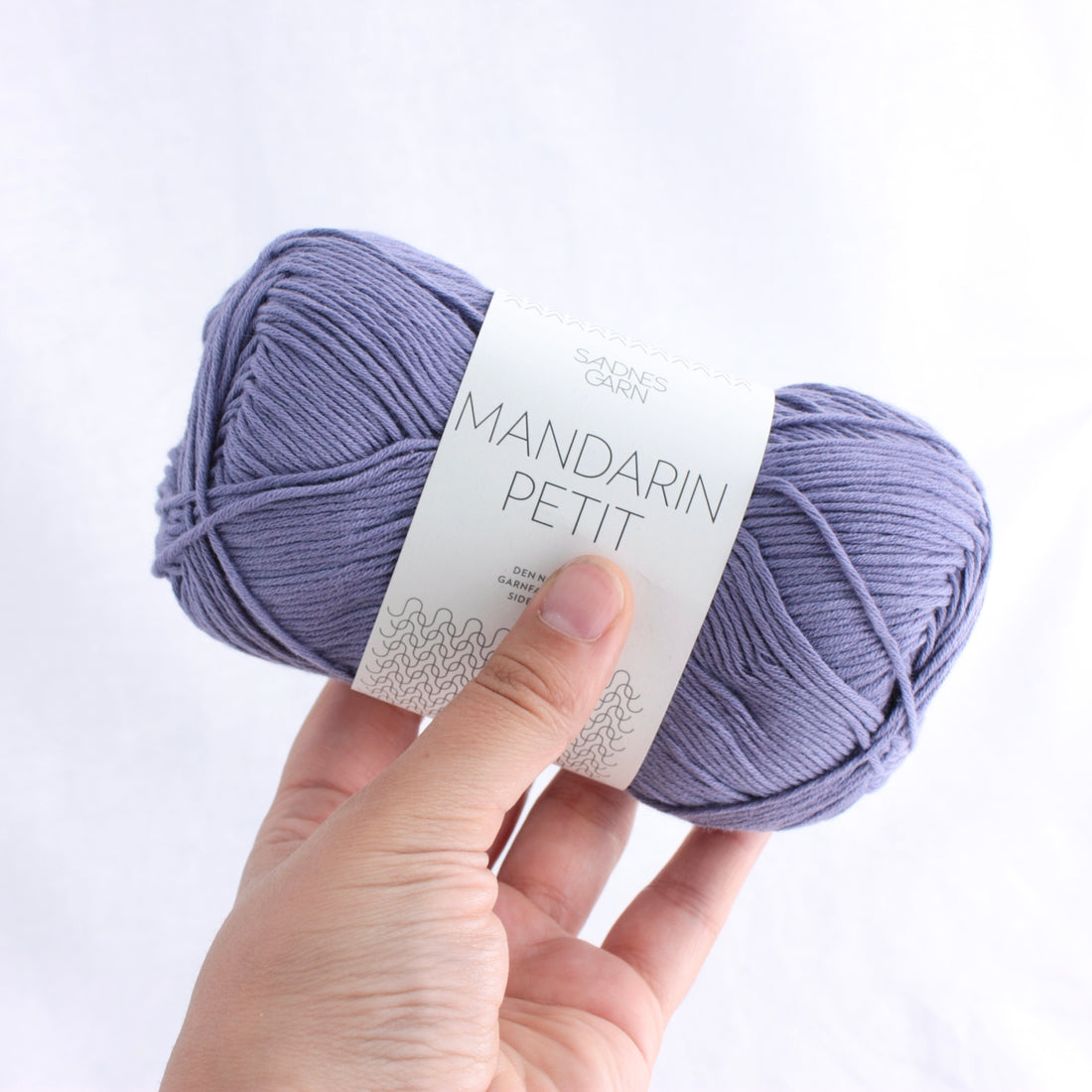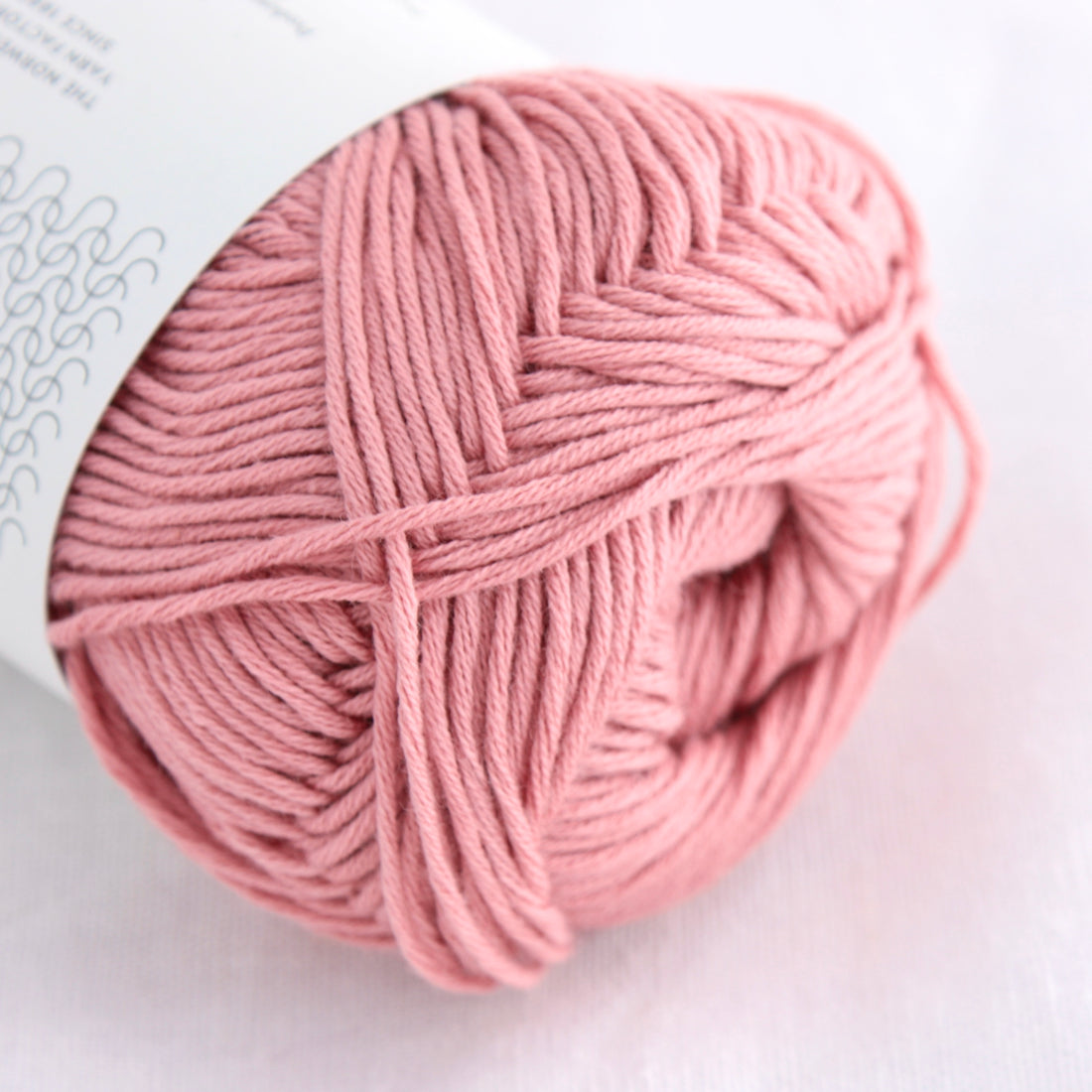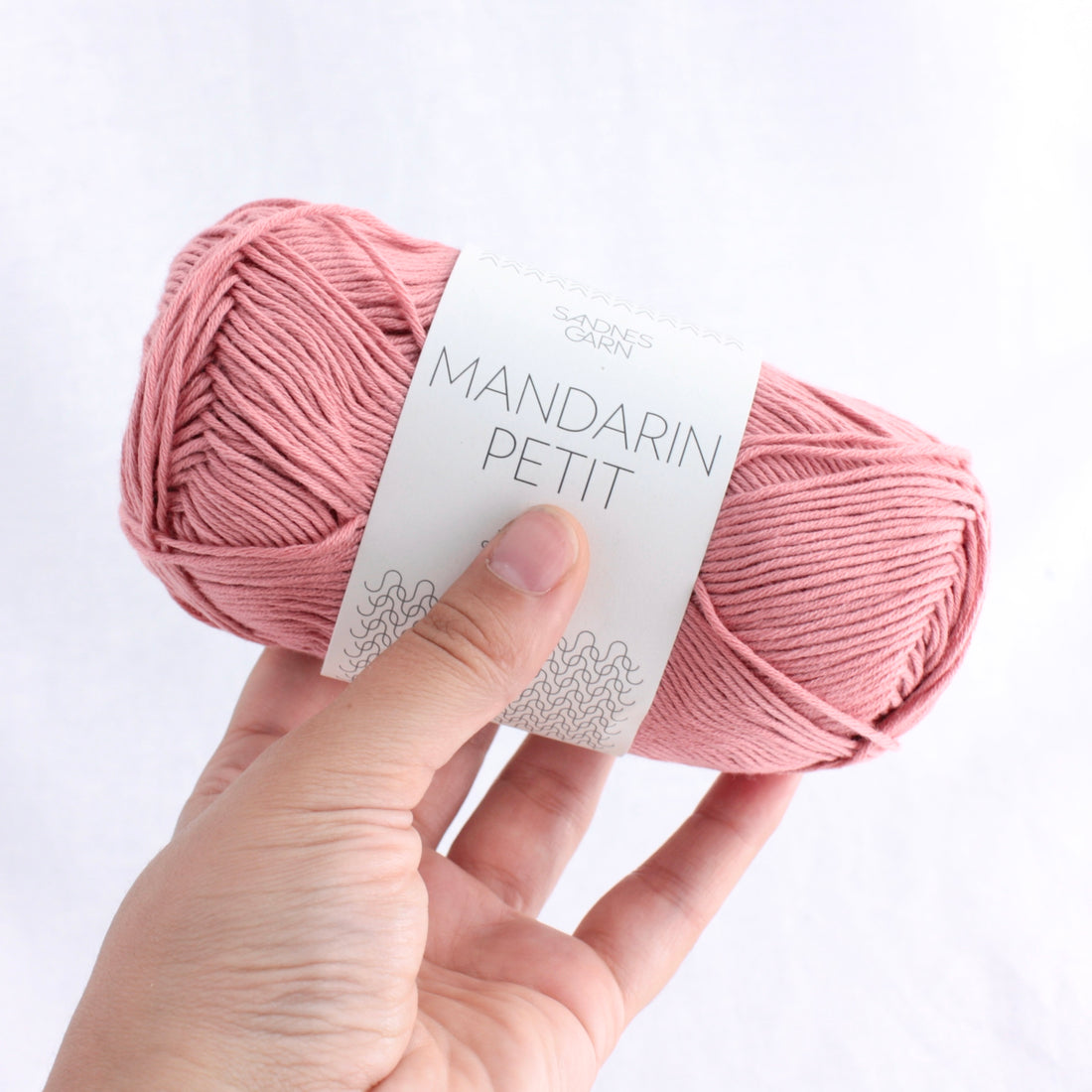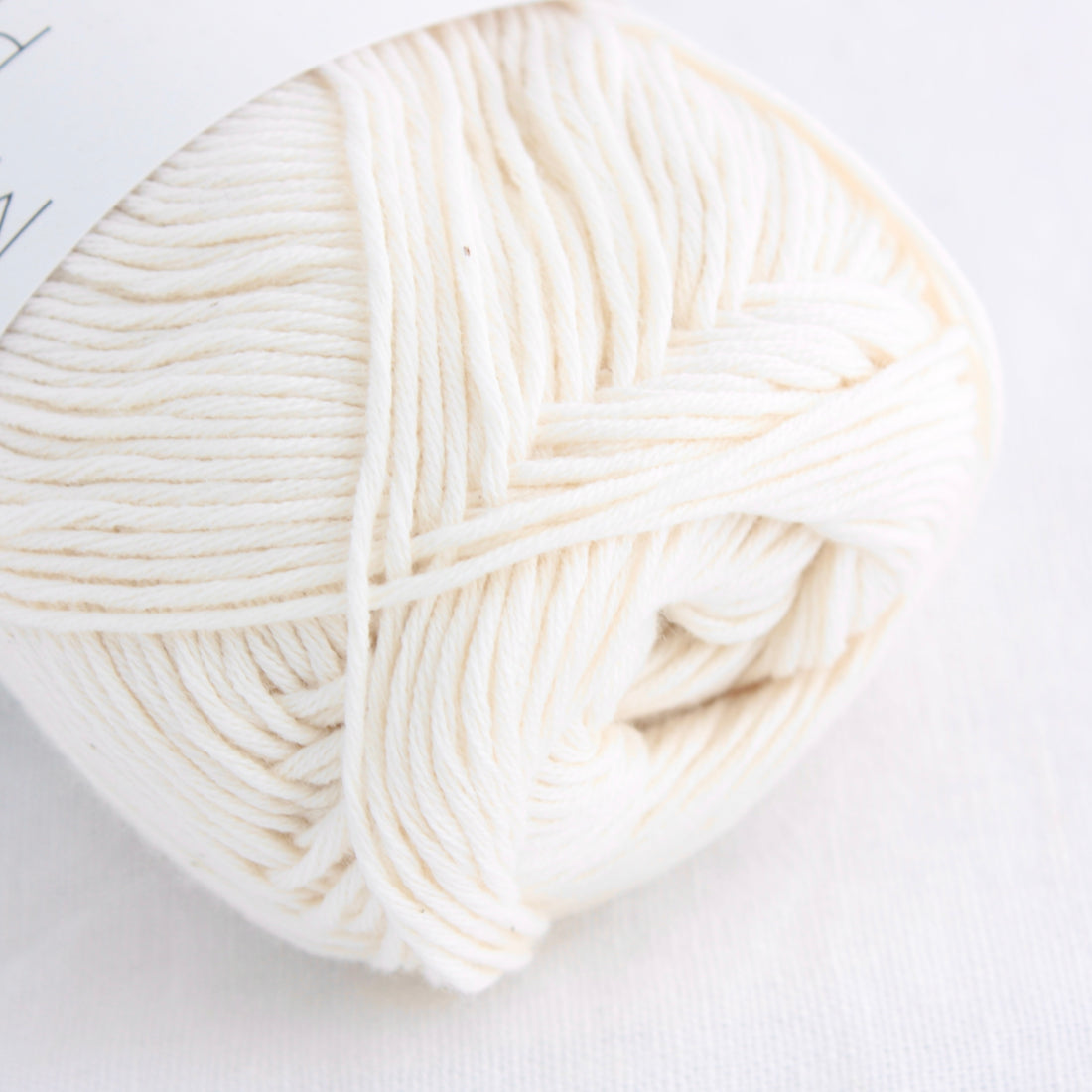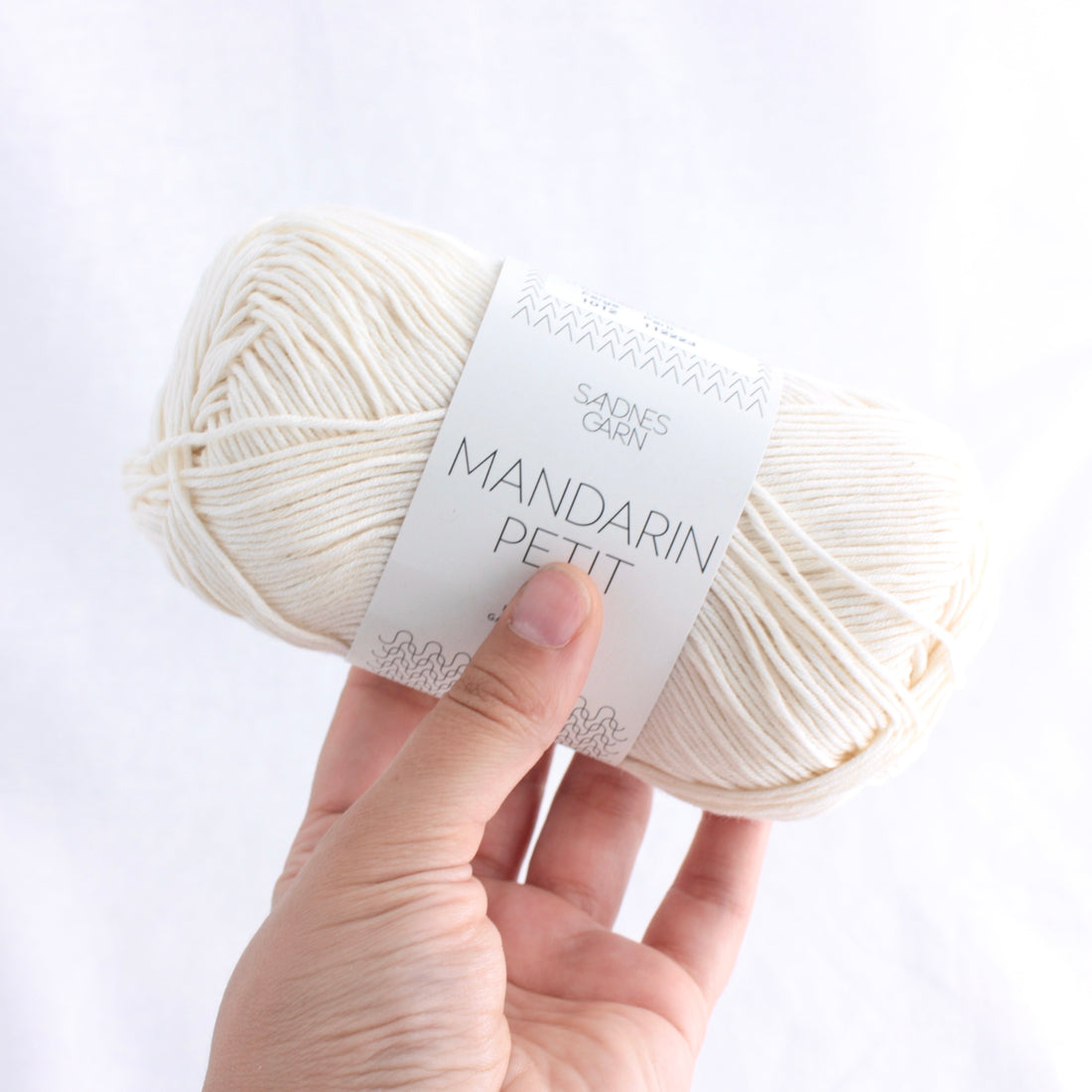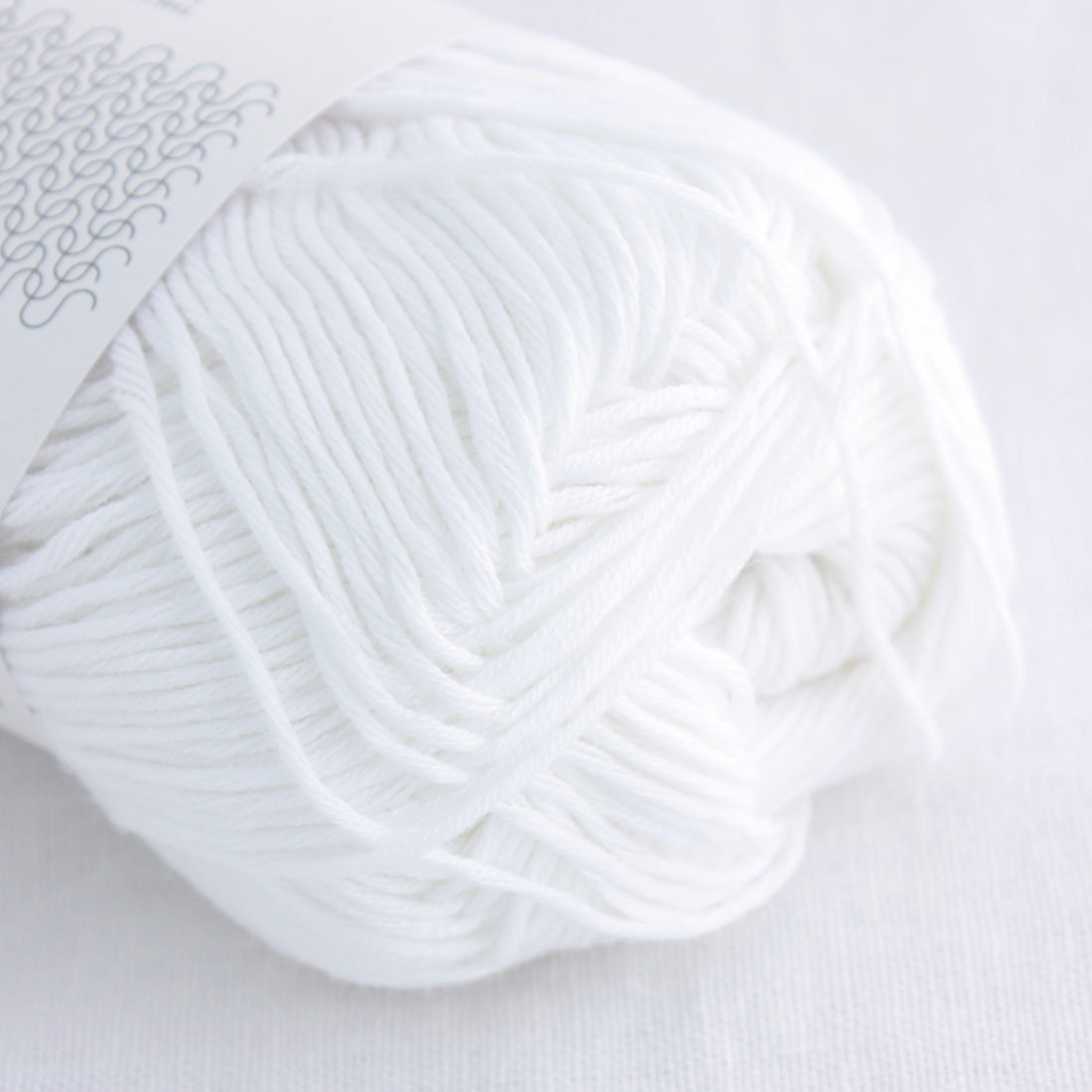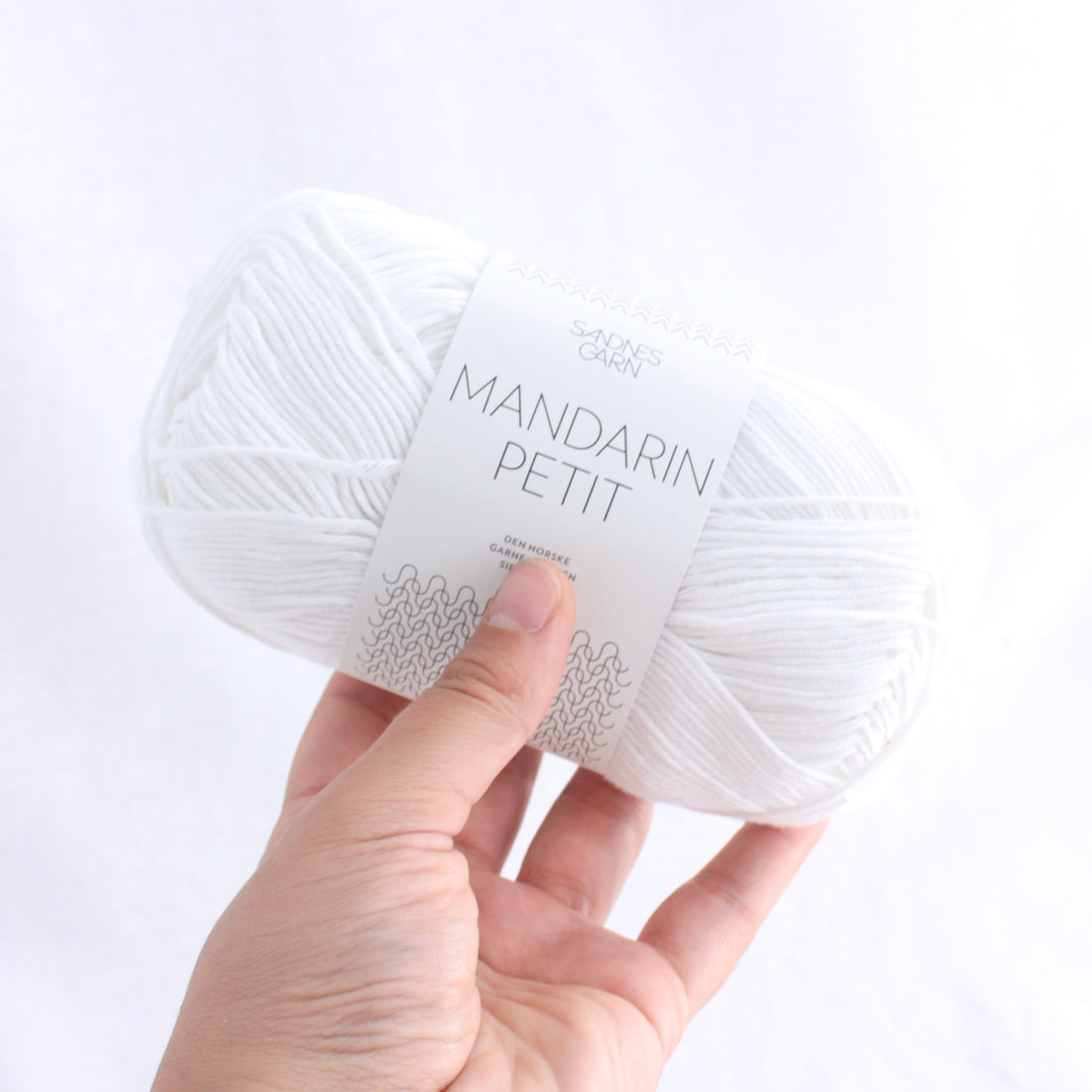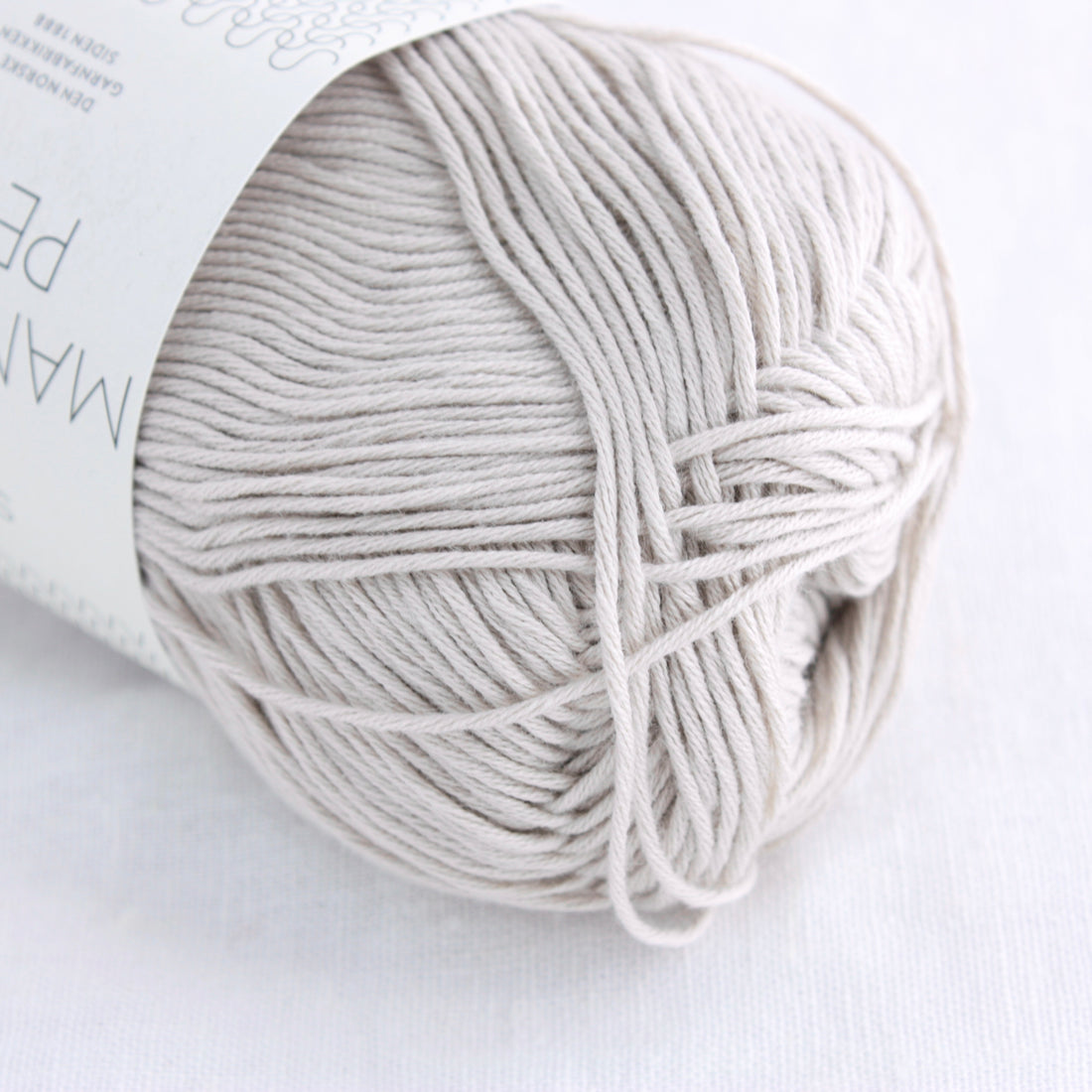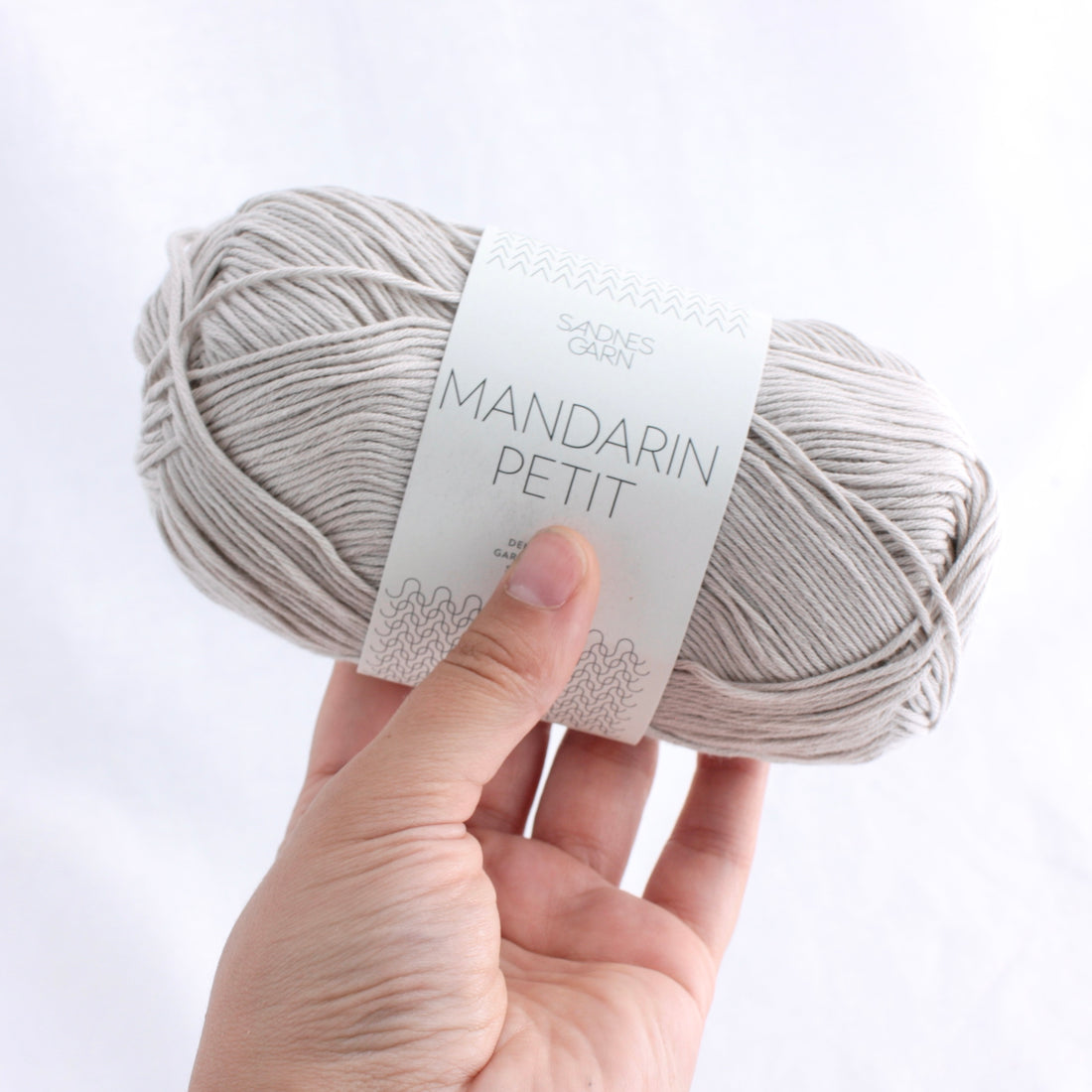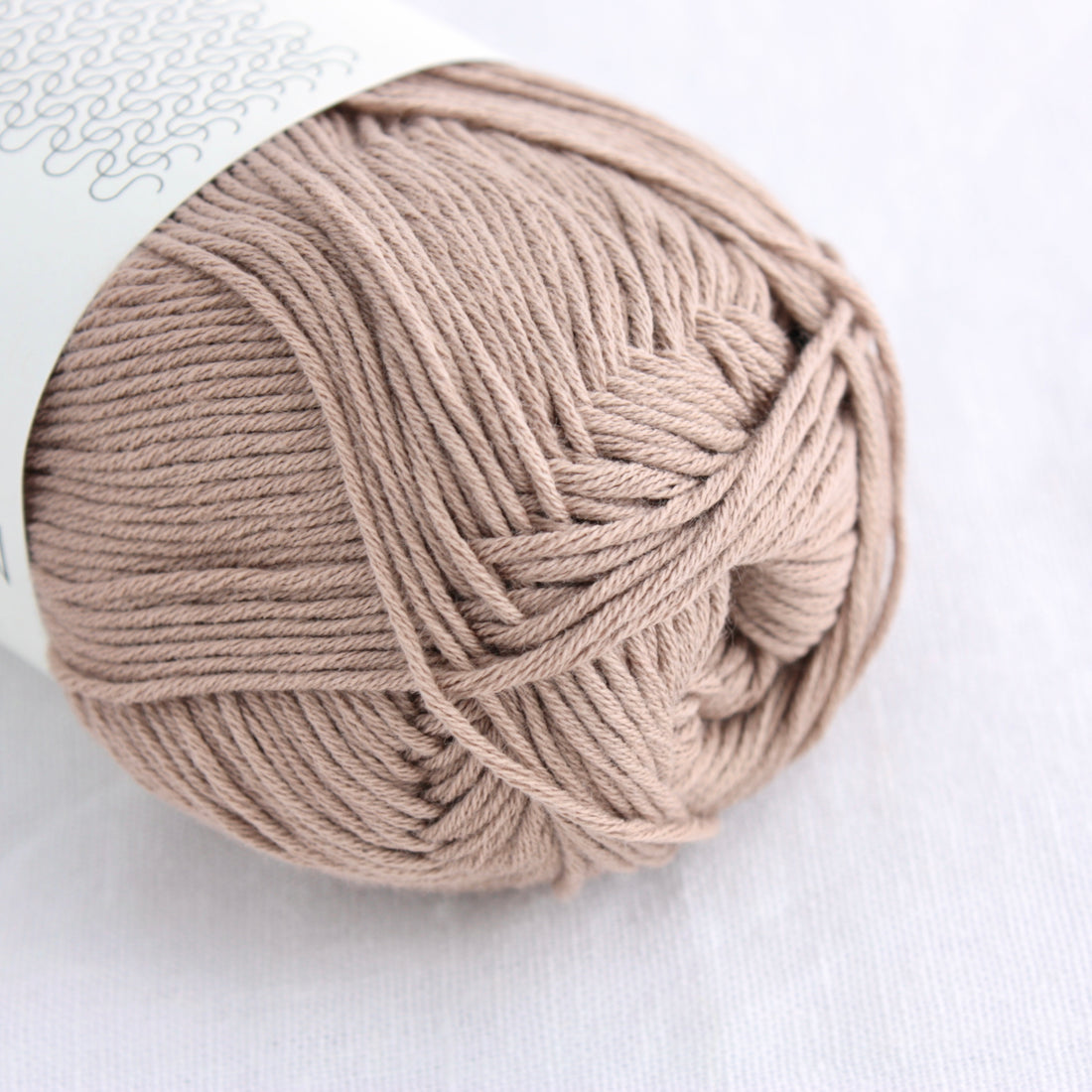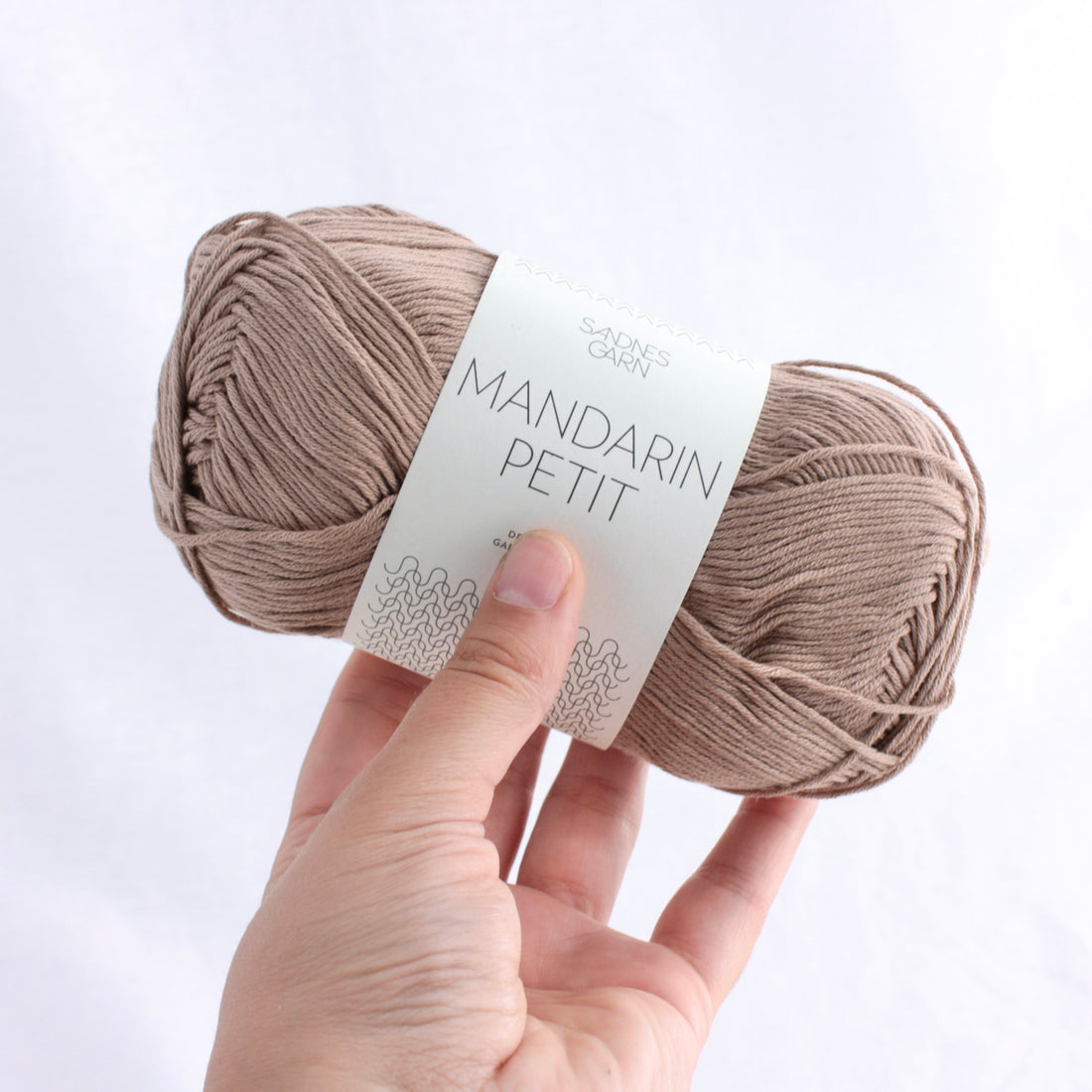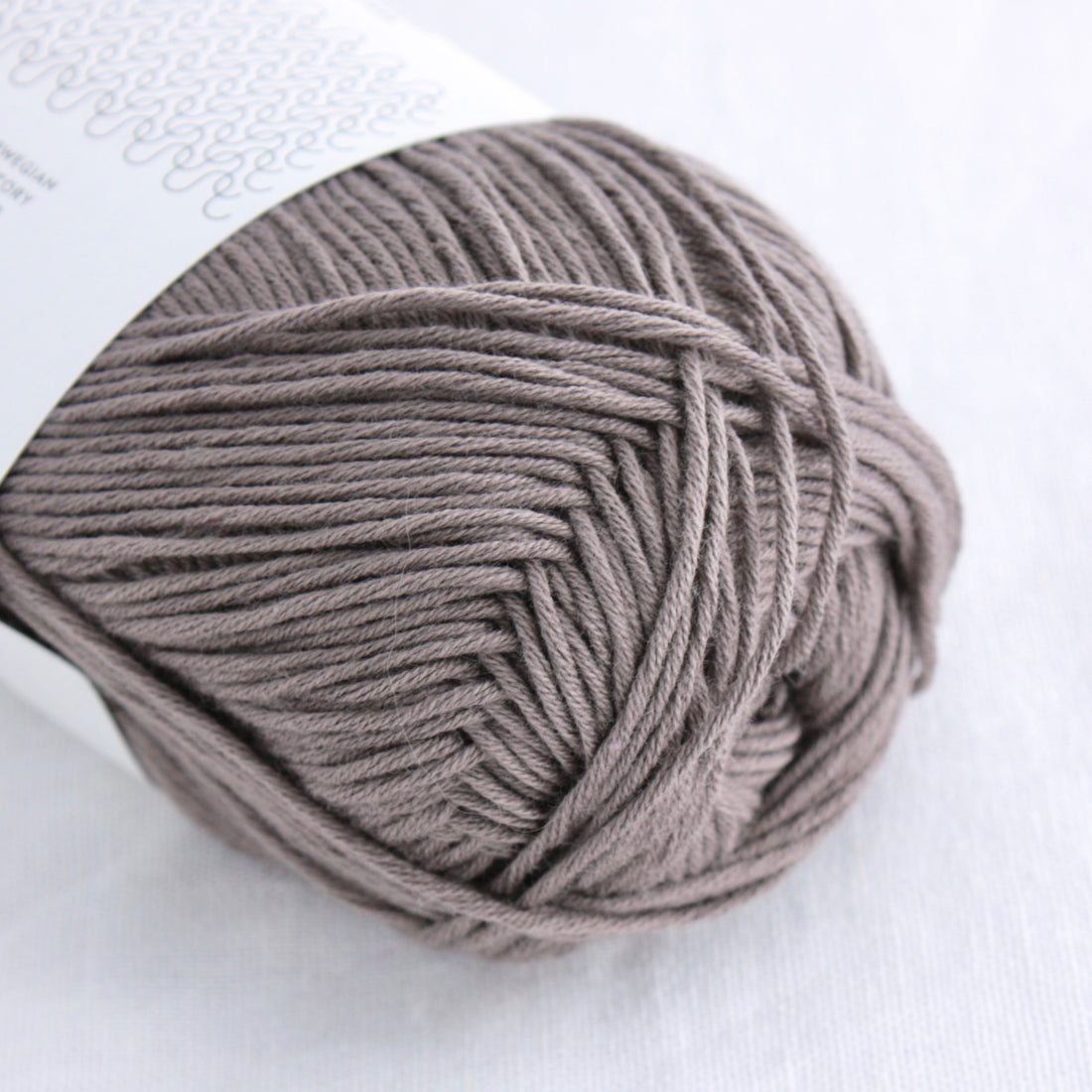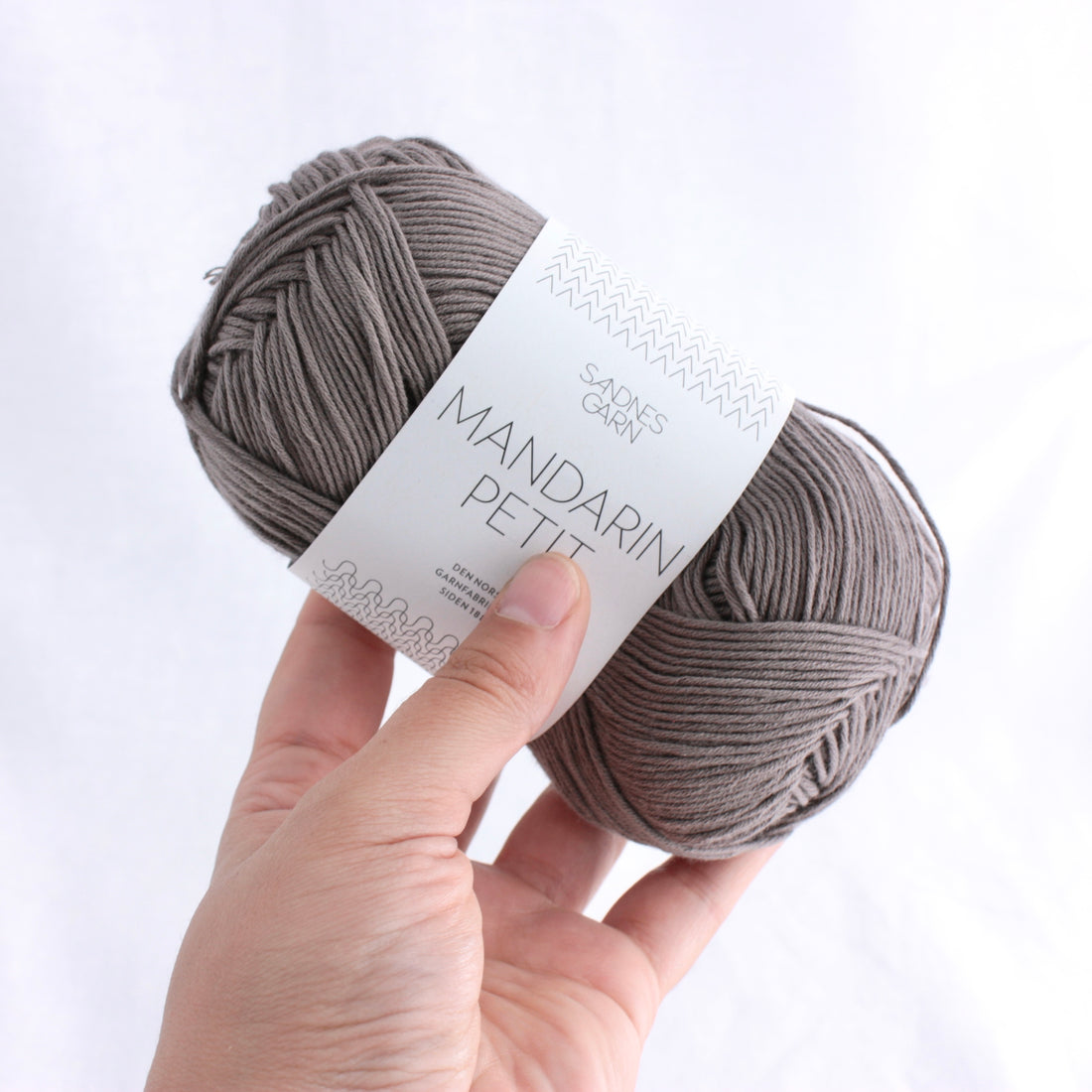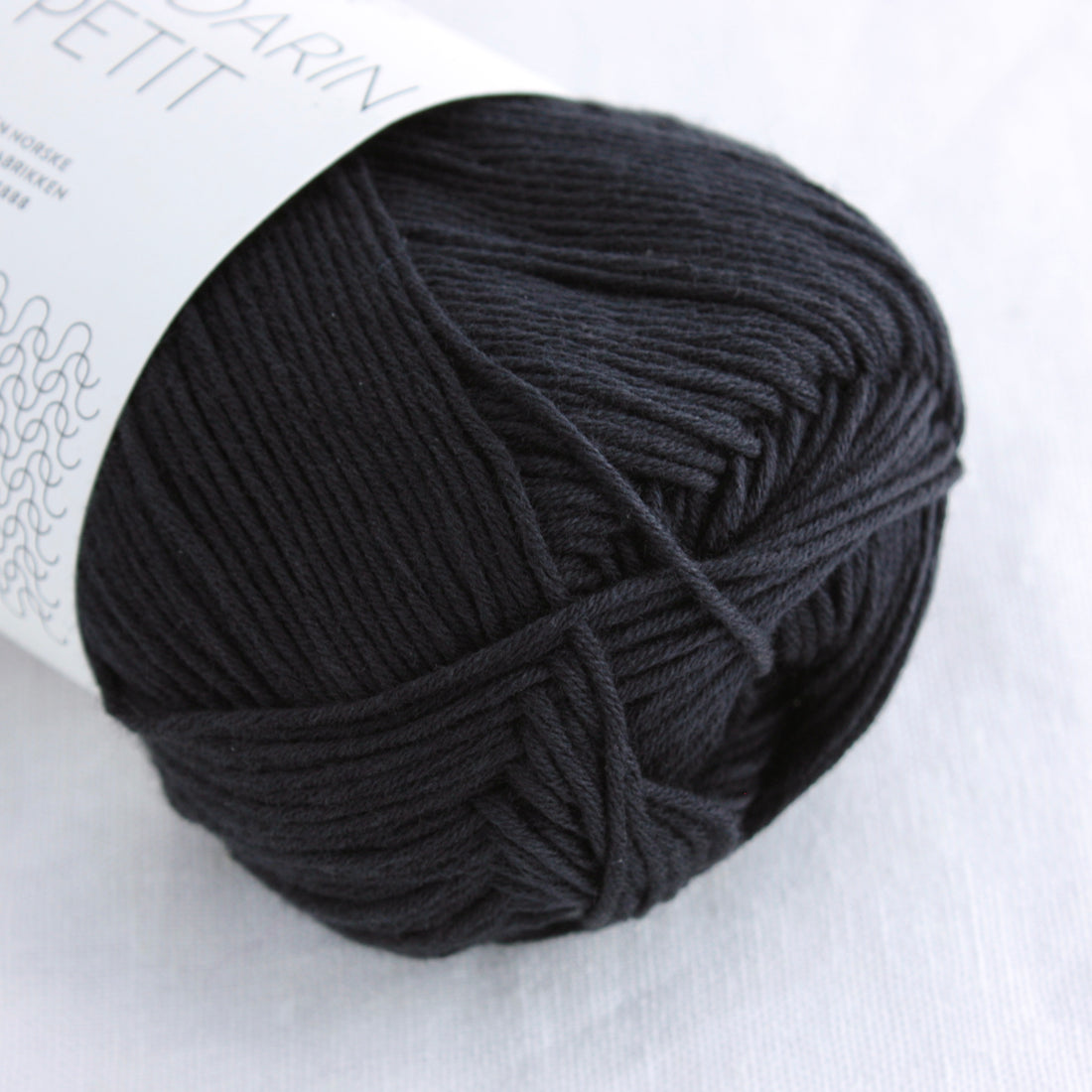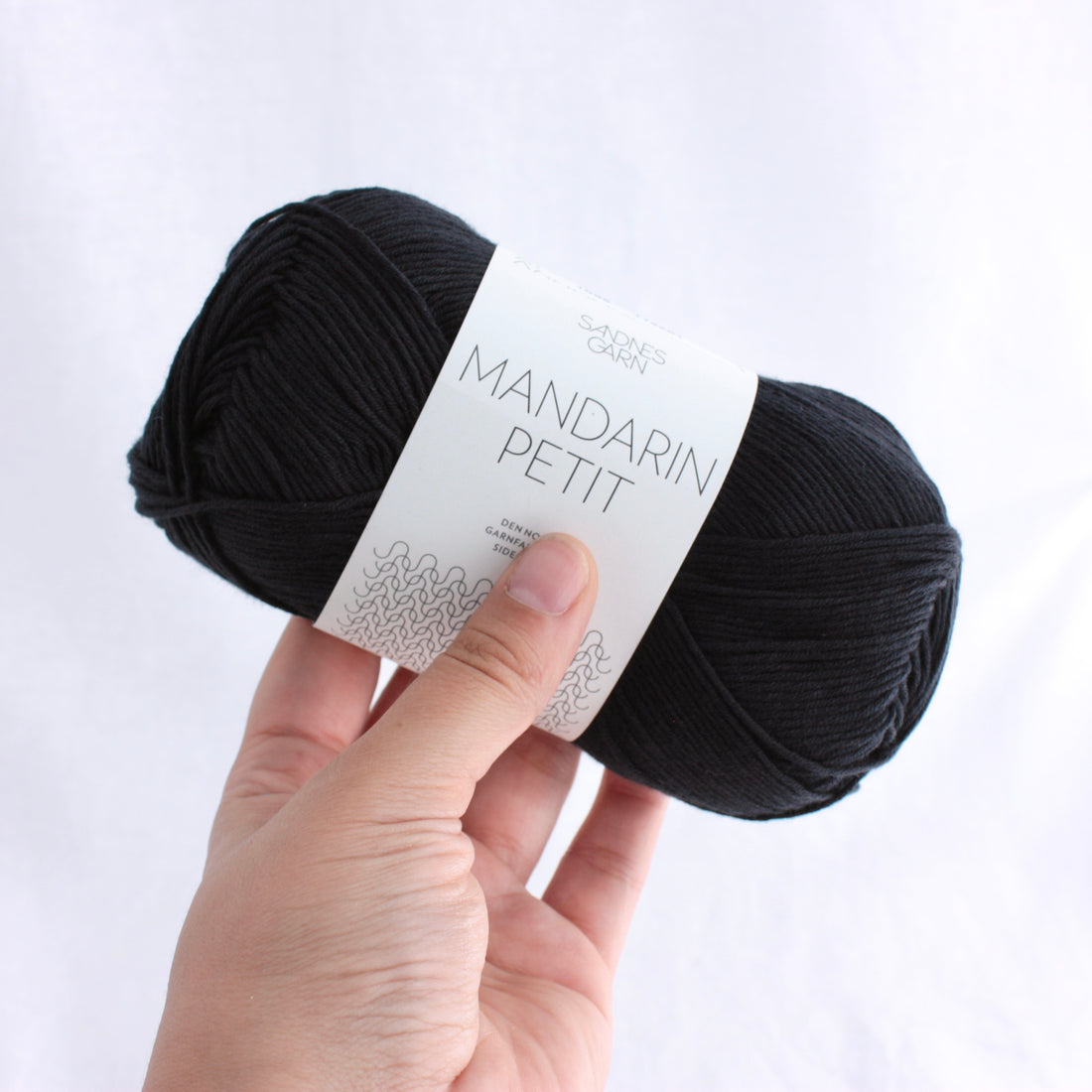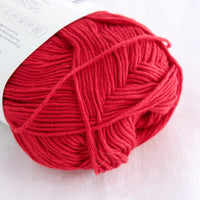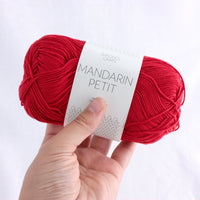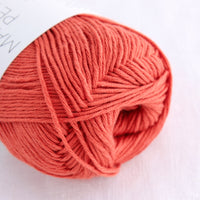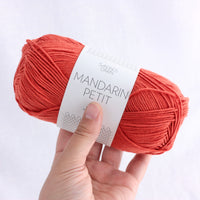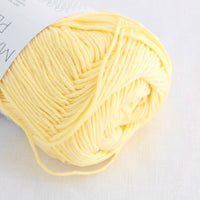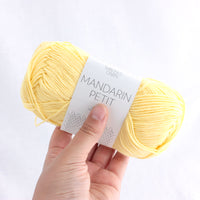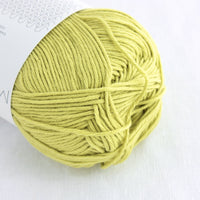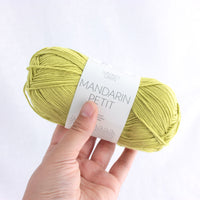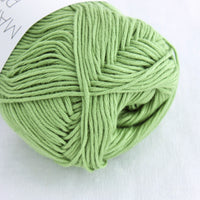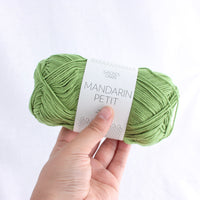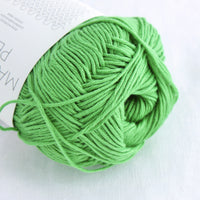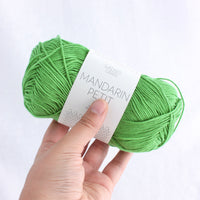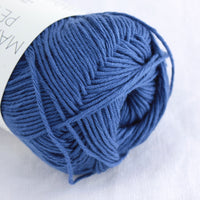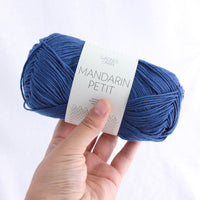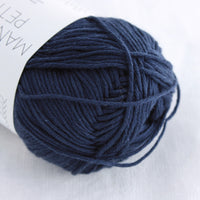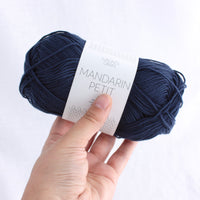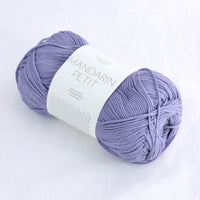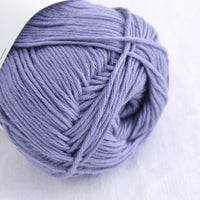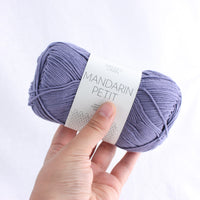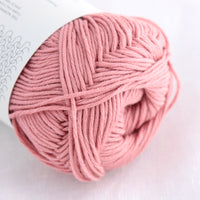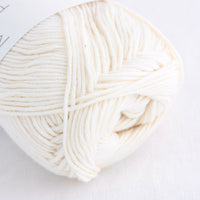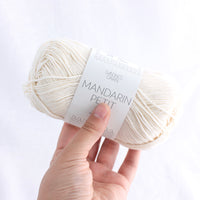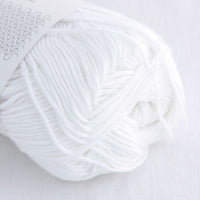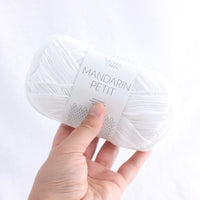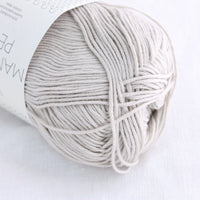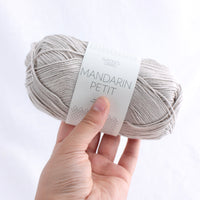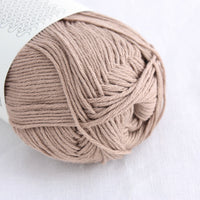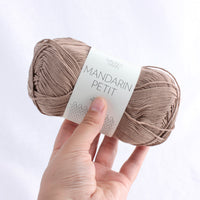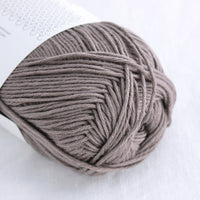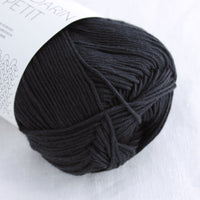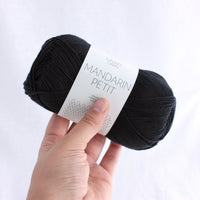 Mandarin Petit | Sandnes Garn
DESCRIPTION

DETAILS

HOW IT'S MADE

PROJECT IDEAS
Mandarin Petit is a beautifully soft fingering-weight cotton, perfect for summer projects, baby items, or for those who are sensitive to wools.
Cotton is an amazing fiber - it's affordable, comfortable, breathable, and durable. It's ideal for anything that requires drape, and for those times you don't want your garment to be too warm. It's enjoyable to knit in the summertime, but it's one of those fabrics that's nice to wear all year round. 
CONTENT: 100% Cotton
WEIGHT: Fingering
TEXTURE: Plied
UNIT WEIGHT: 50g
METERAGE: 180 meters (196 yards)
NEEDLE SIZE: 3mm (US 2.5)
GAUGE: 27 stitches & 39 rows = 10cm/4"
WRAPS PER INCH: 24
FELTABLE: No
WASHABILITY: Machine-washable and tumble-dry safe (beware of shrinkage)
This yarn is made in Norway in the Sandnes Garn factory, and the raw cotton fiber is sourced from India. Sandnes Garn ensures good working conditions and only works with factories they've visited in-person and surveilled. The Sandnes Garn factory follows very strict EU regulations, is regularly tested for toxins, and runs almost completely on electric power from Lyse, whose energy source is hydropowered. You can learn more about Sandnes Garn's sustainability values here.
This cotton is perfect for baby items like hats, blankets, and garments, as it's very soft and comfortable on their sensitive skin. Because cotton is so easily moisture-wicking, it's also great for summer garments, or for people who run warm. This yarn also makes a great substitute for those who are allergic or sensitive to wool yarns. And because cotton is naturally machine-washable, it makes for great dishcloths or tea towels too!