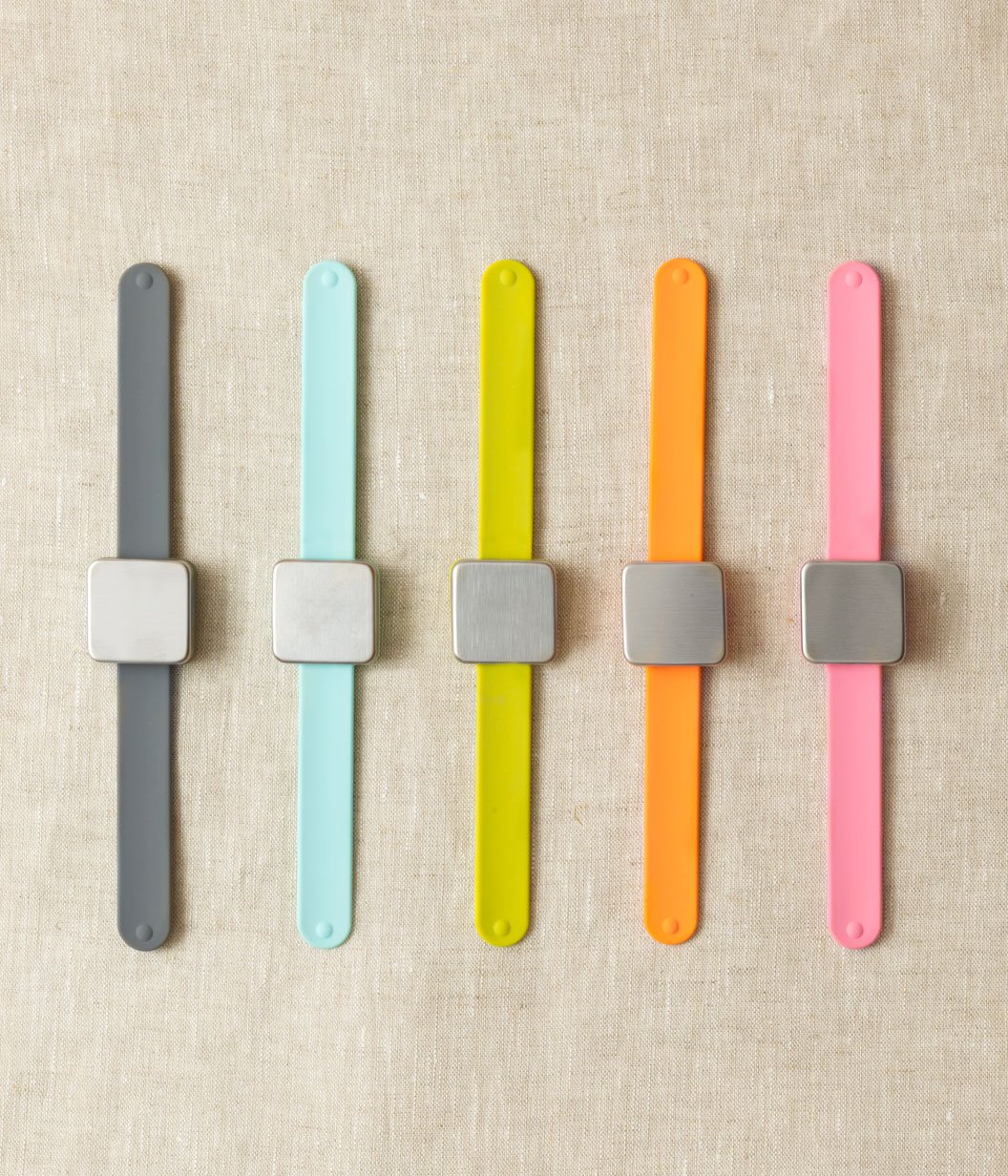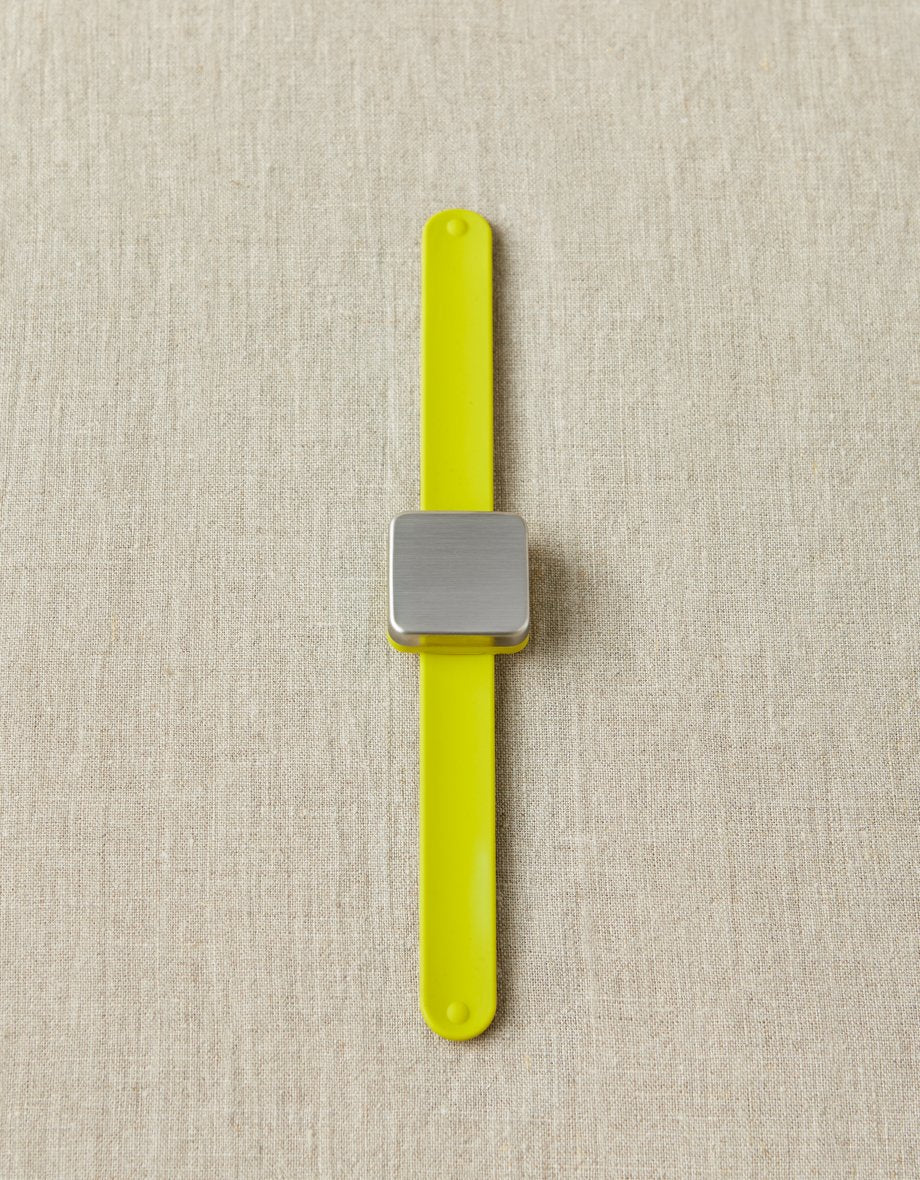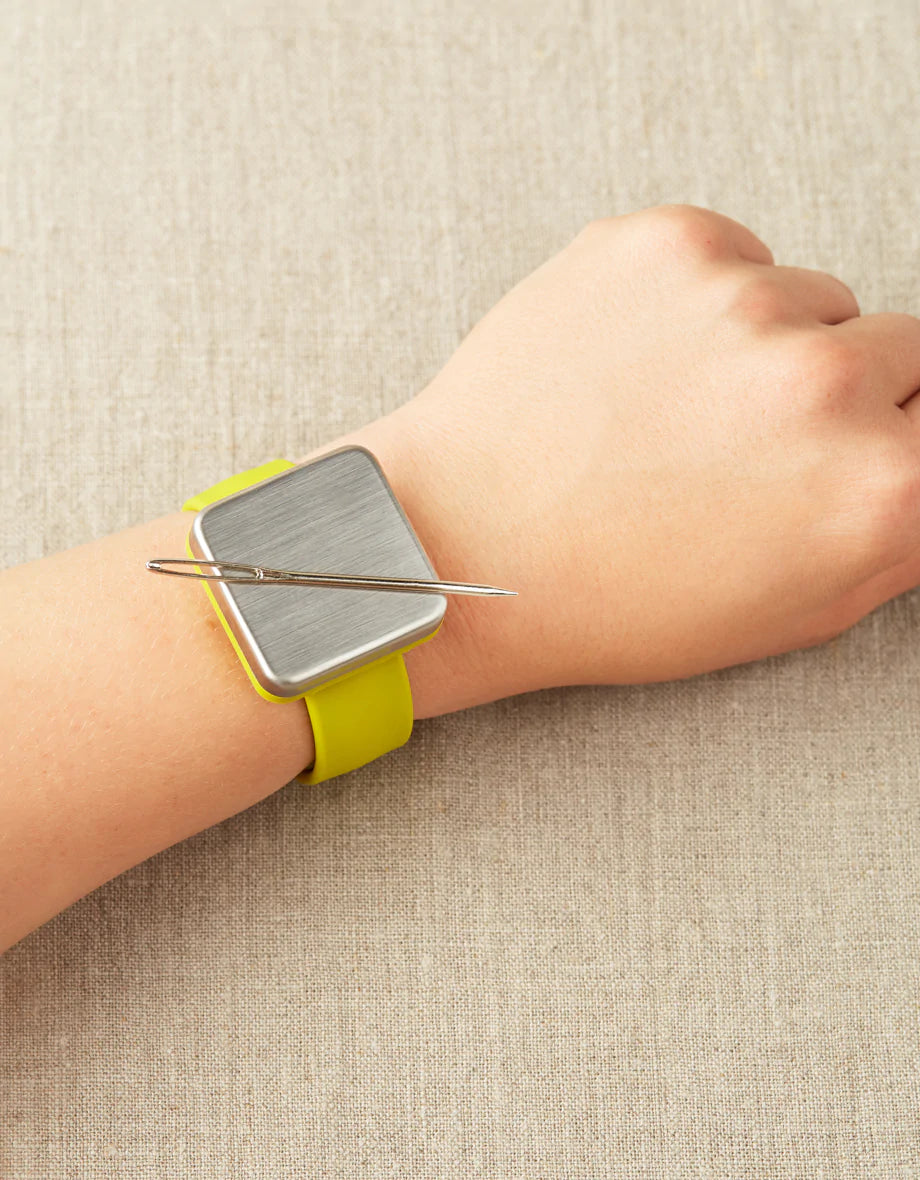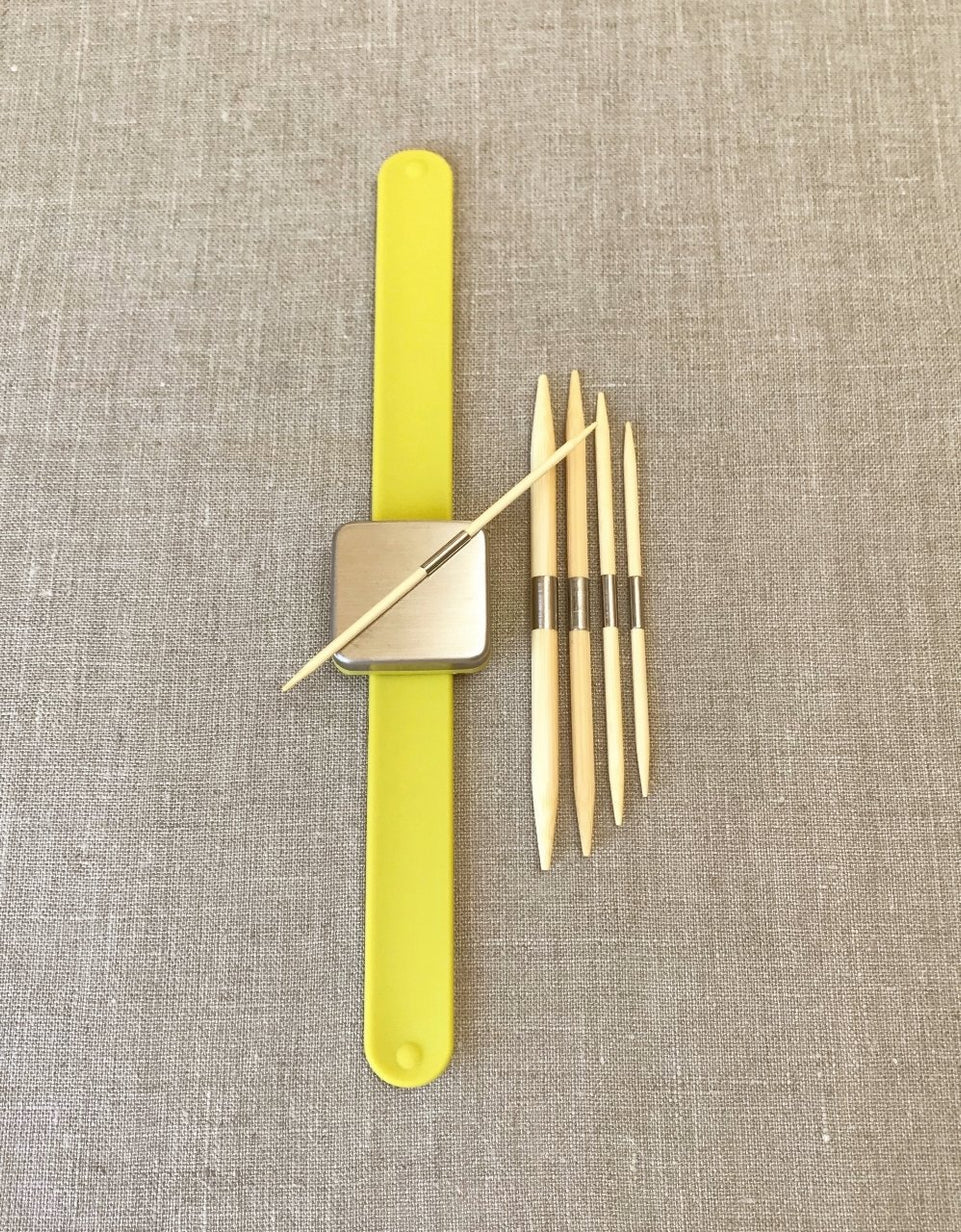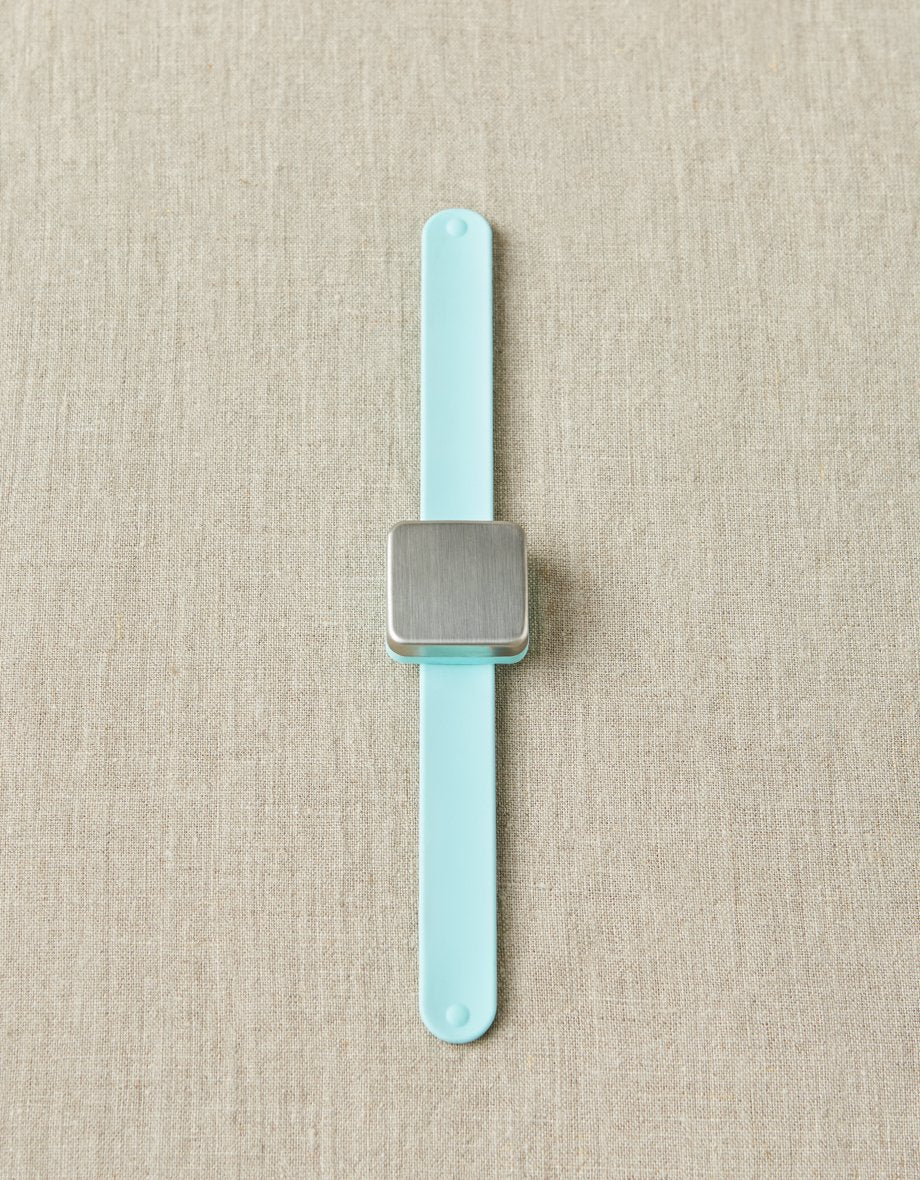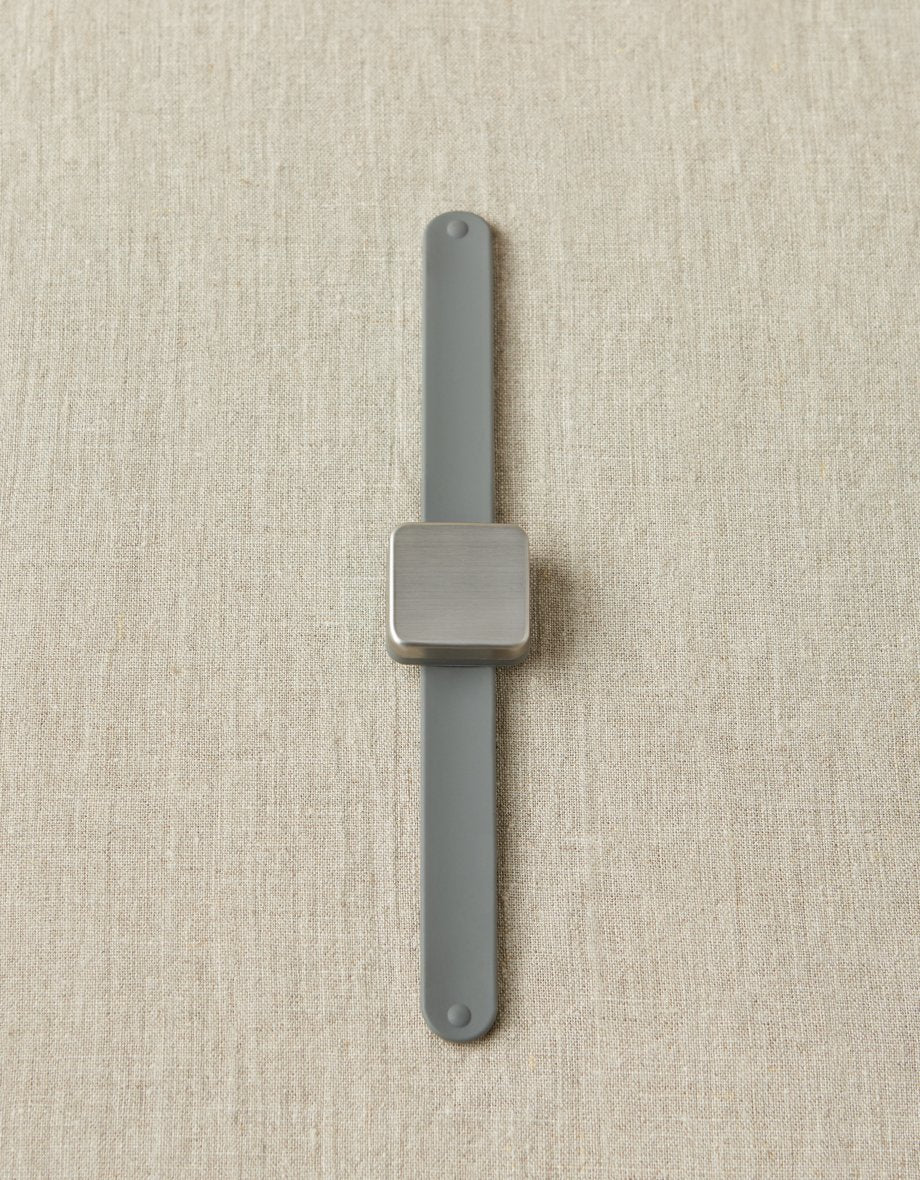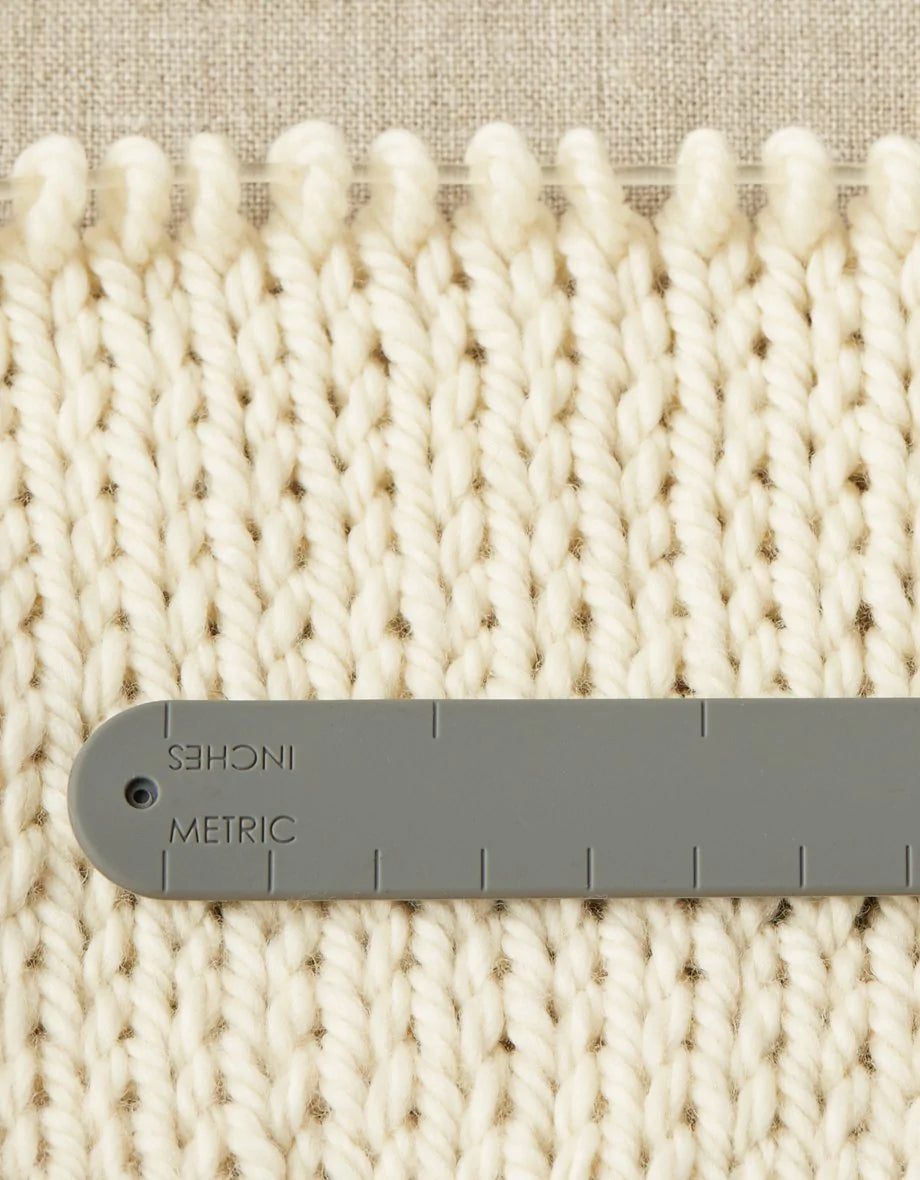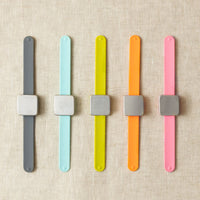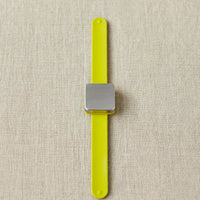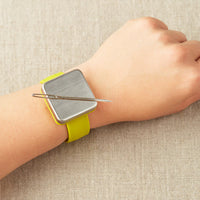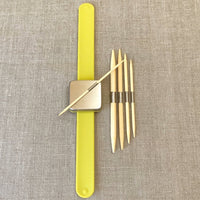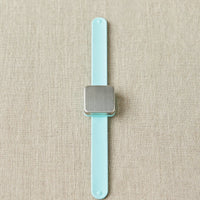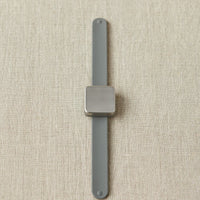 DESCRIPTION

DETAILS

HOW IT'S MADE

HOW TO USE
One of the great things about knitting is that you can take it everywhere - but that means it's easy to lose all your notions!
Enter the Maker's Keep - a magnetic bracelet that will hold all your Cocoknits notions safe and secure either while you knit or while you take your knitting from place to place. And because it's a slap bracelet, it will fit any wrist size.
Plus, there are indentations on each side of the wristband marking centimeters and inches for quick and easy measuring!
MATERIAL: Silicone bracelet with brushed steel-plated magnet
BRACELET DIMENSIONS: 25cm (10") x 2cm (0.75")
MAGNET DIMENSIONS: 4cm (1.5") x 4cm (1.5")
Cocoknits products are made with high quality materials which are ethically sourced from the US, China, and Morocco. Cocoknits also packages most of their products in recyclable, biodegradable kraft paper. Learn more about the brand's values here.