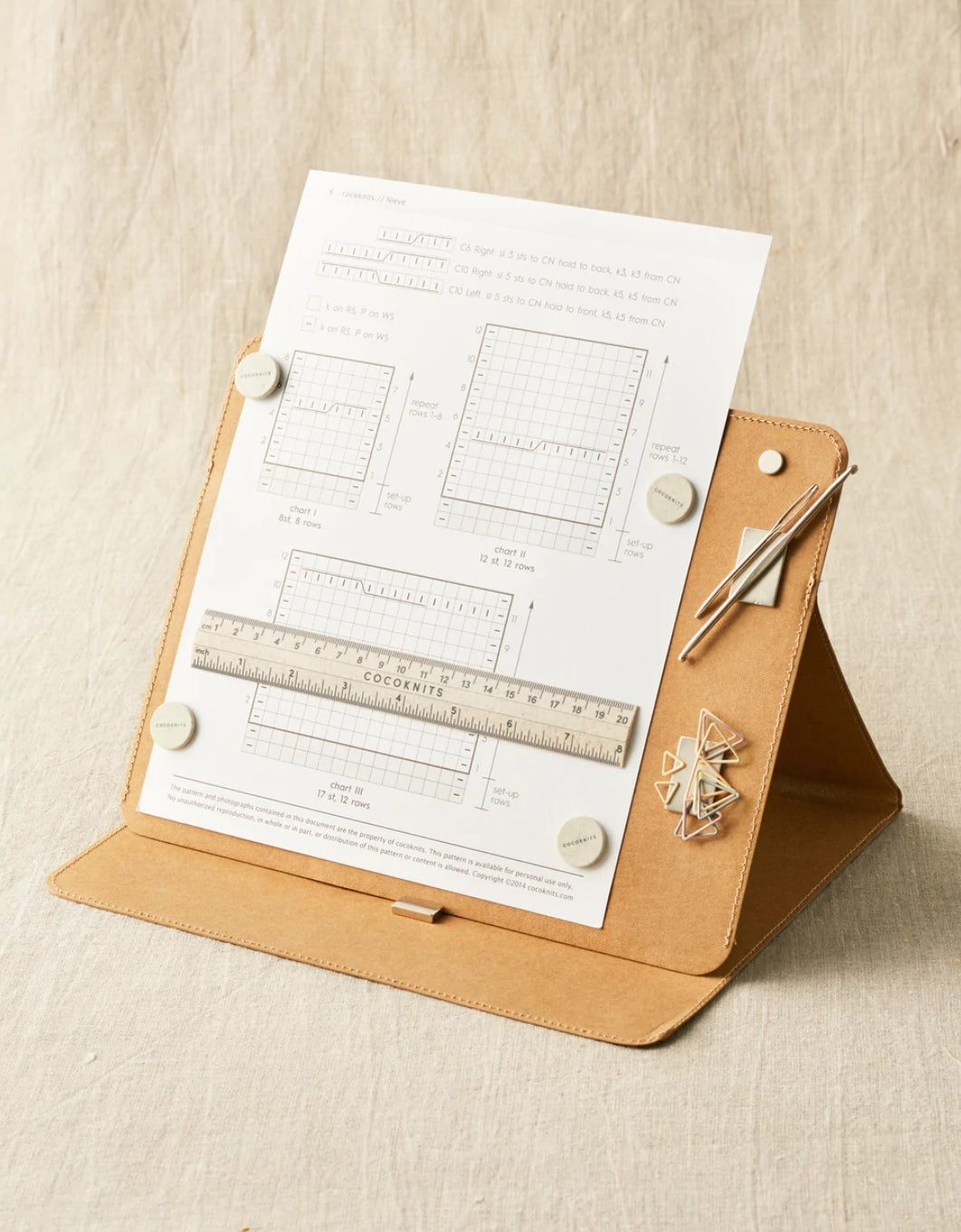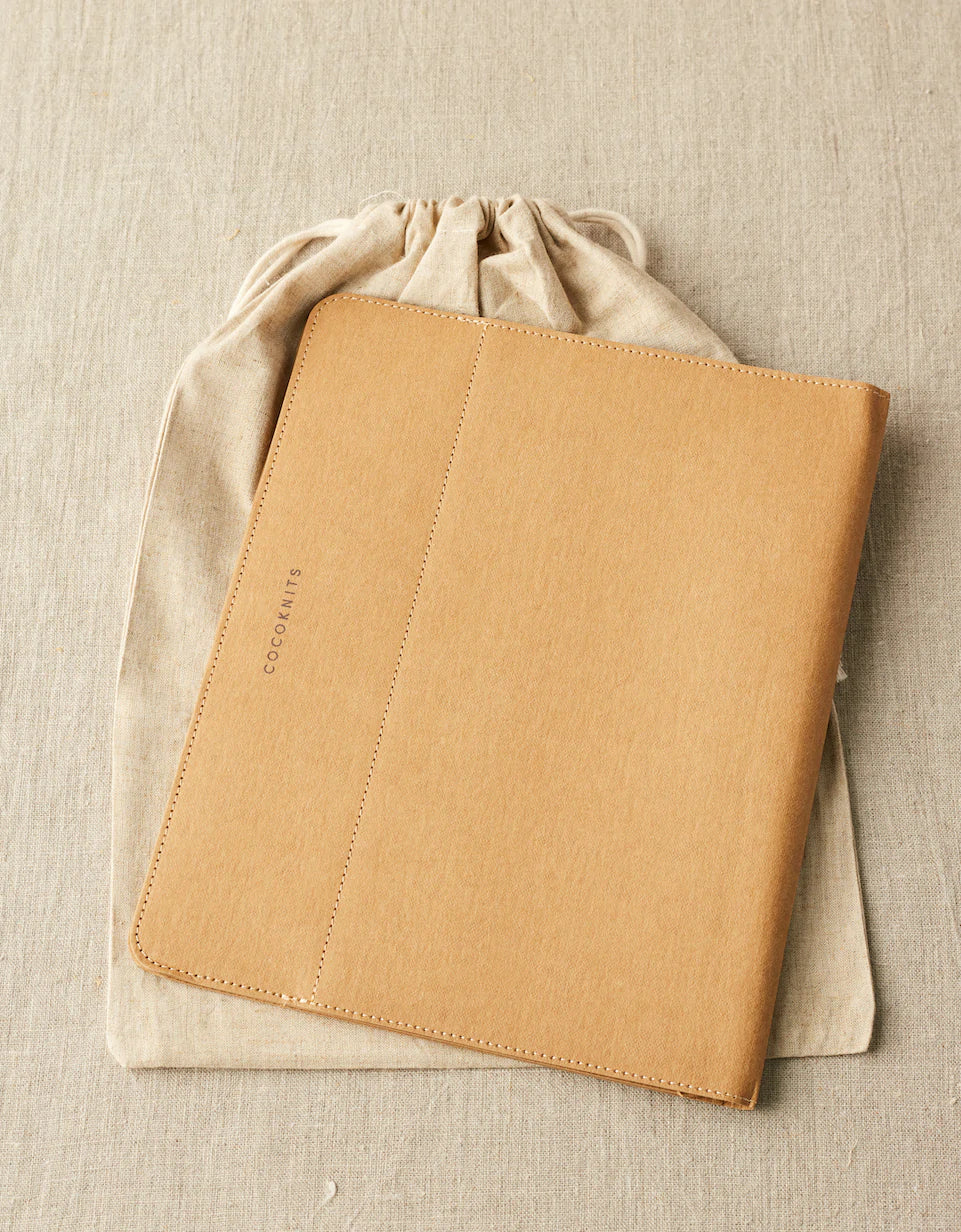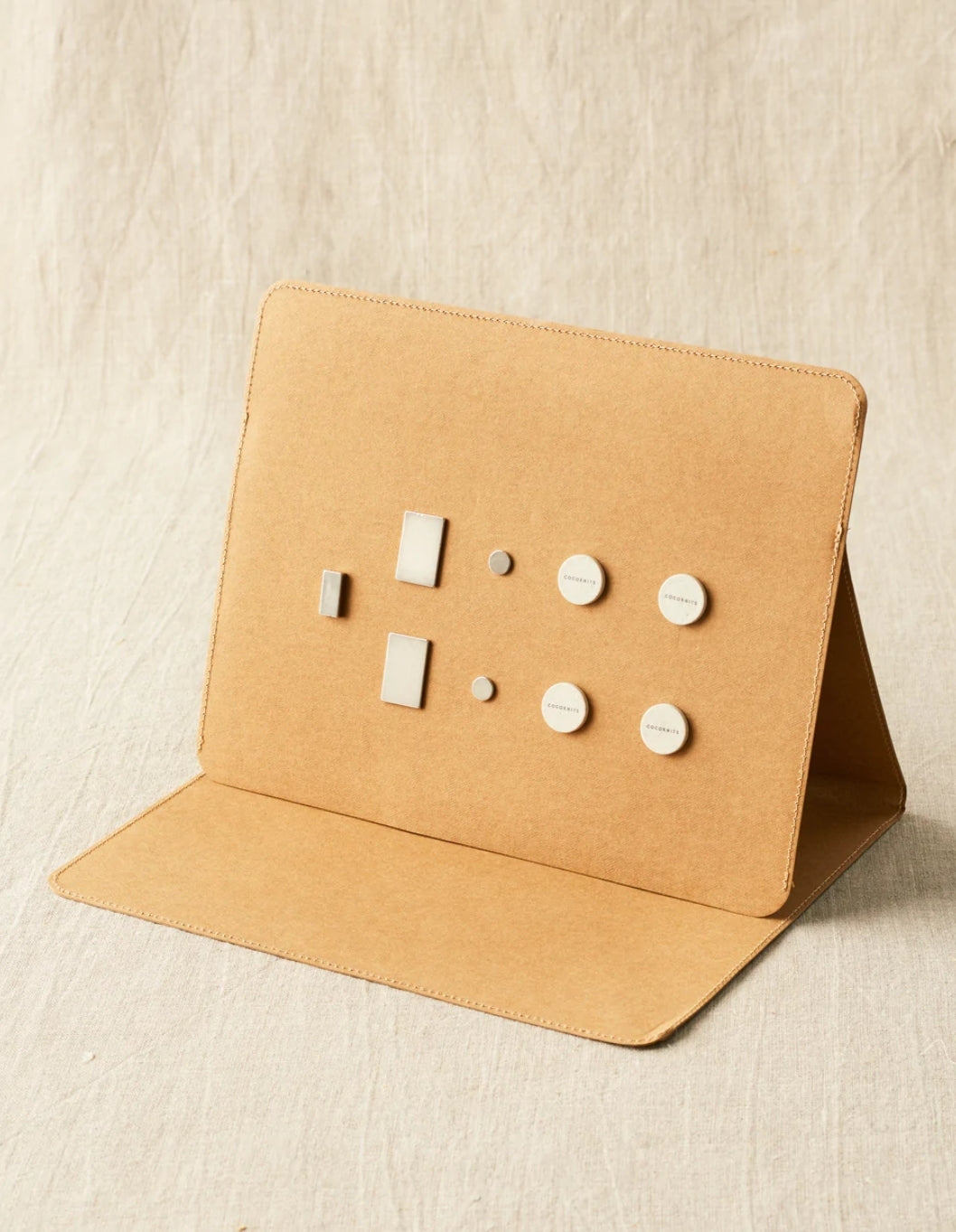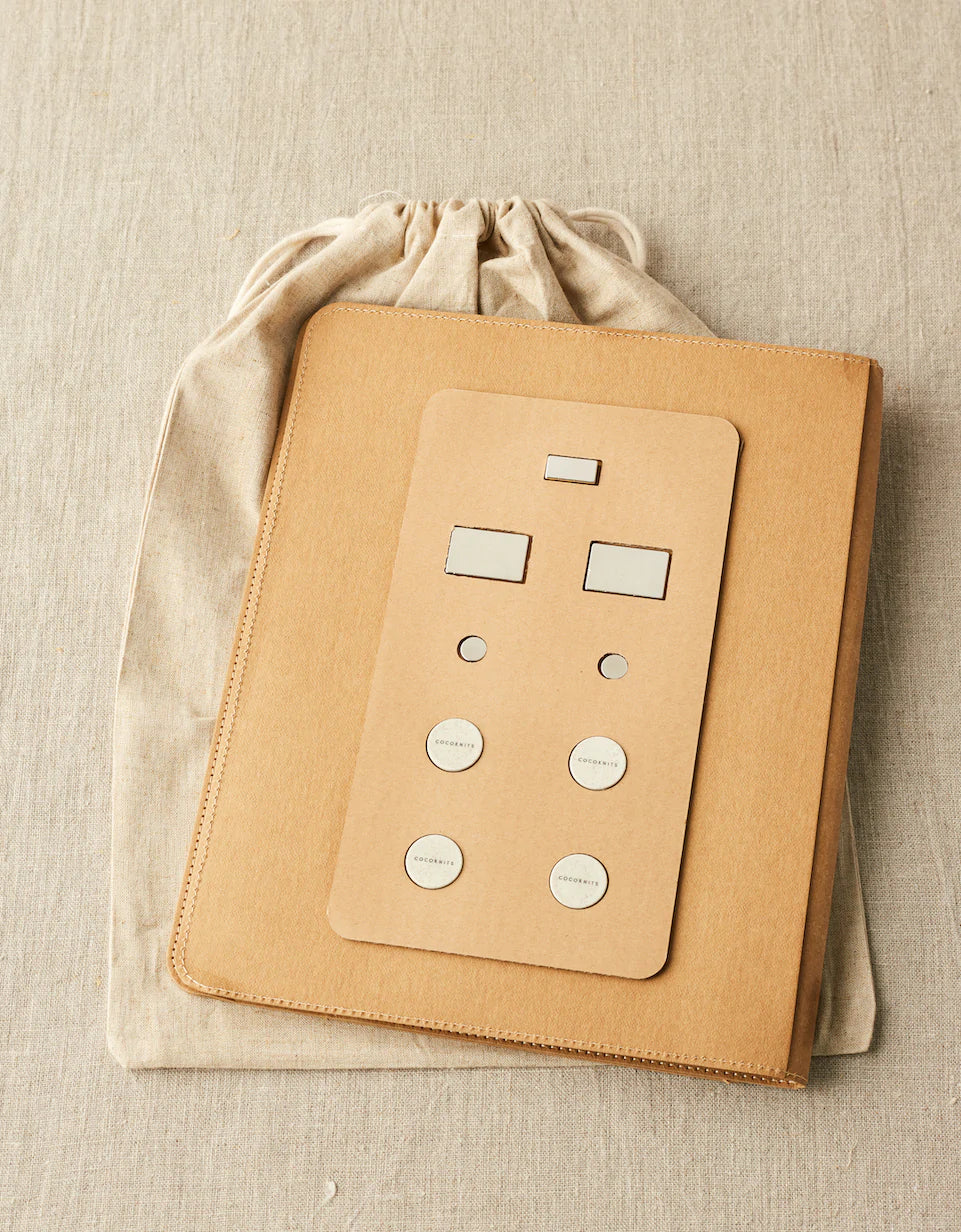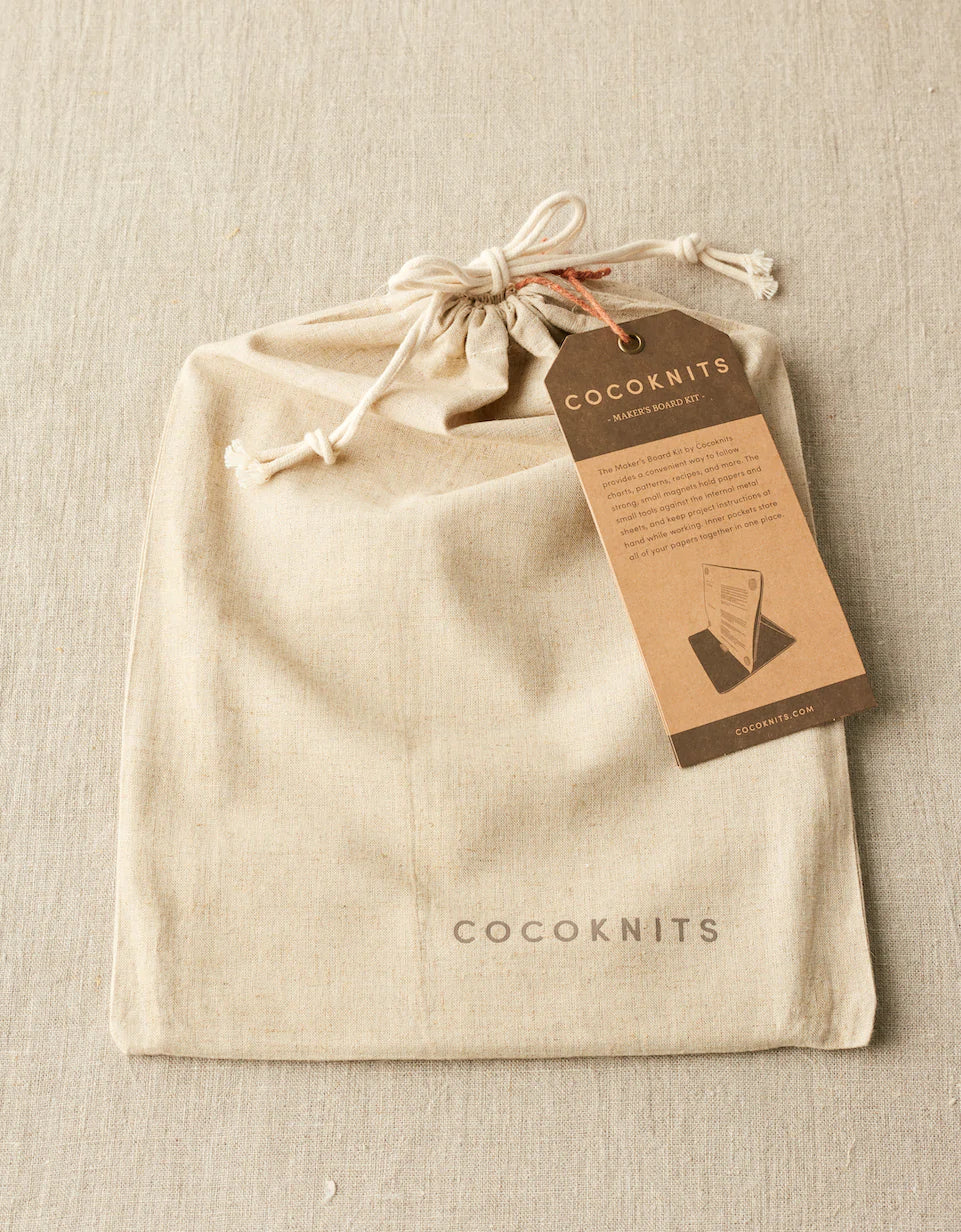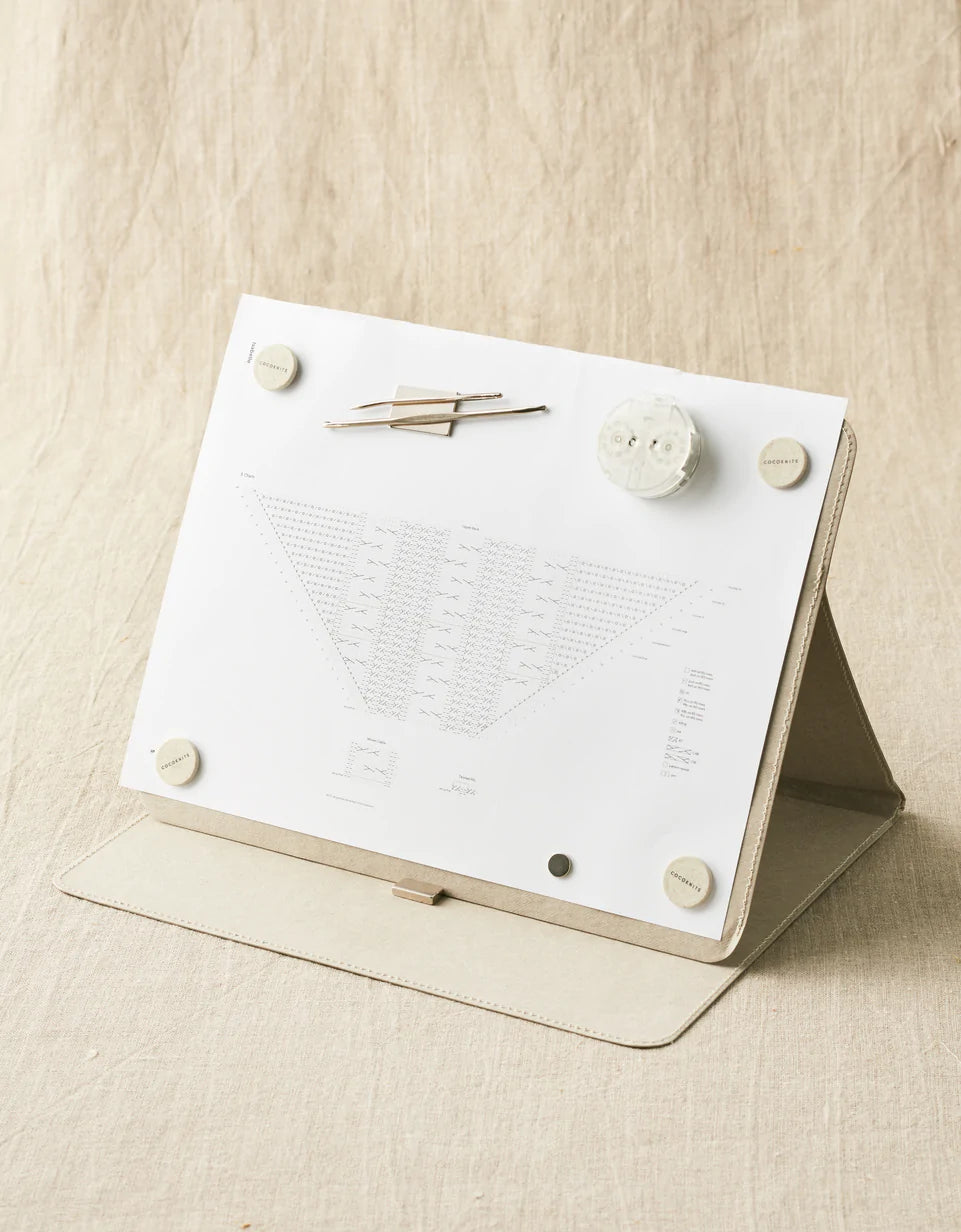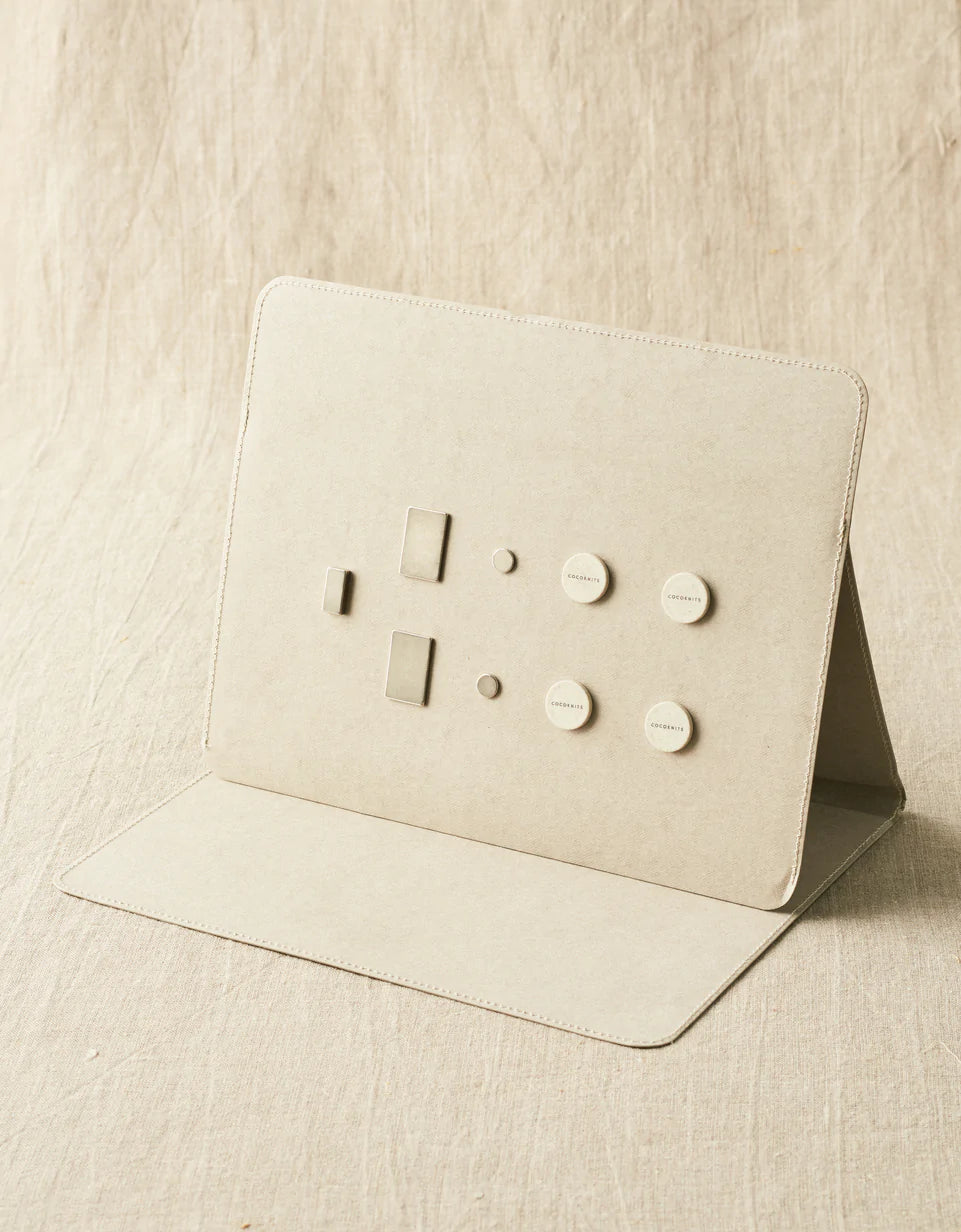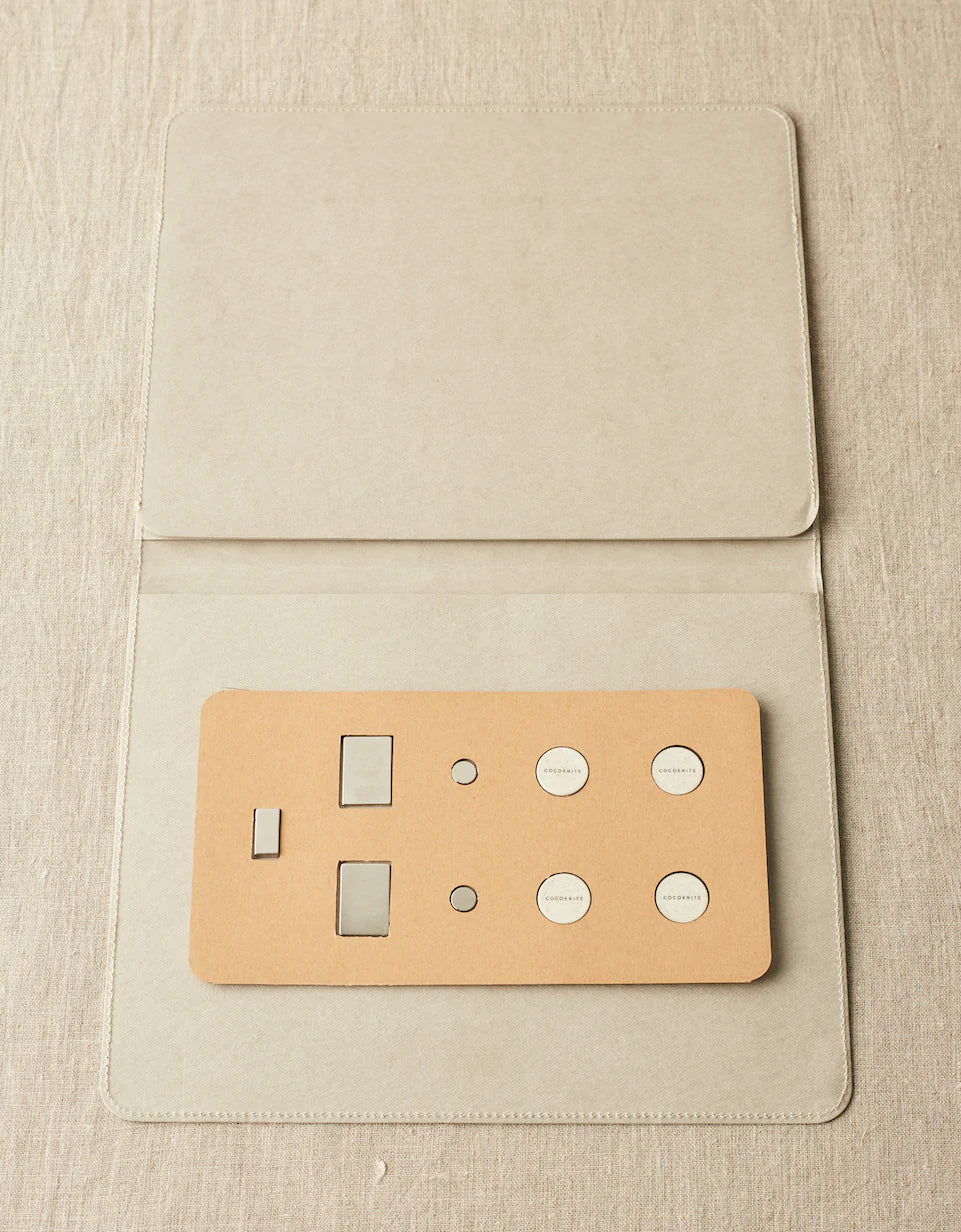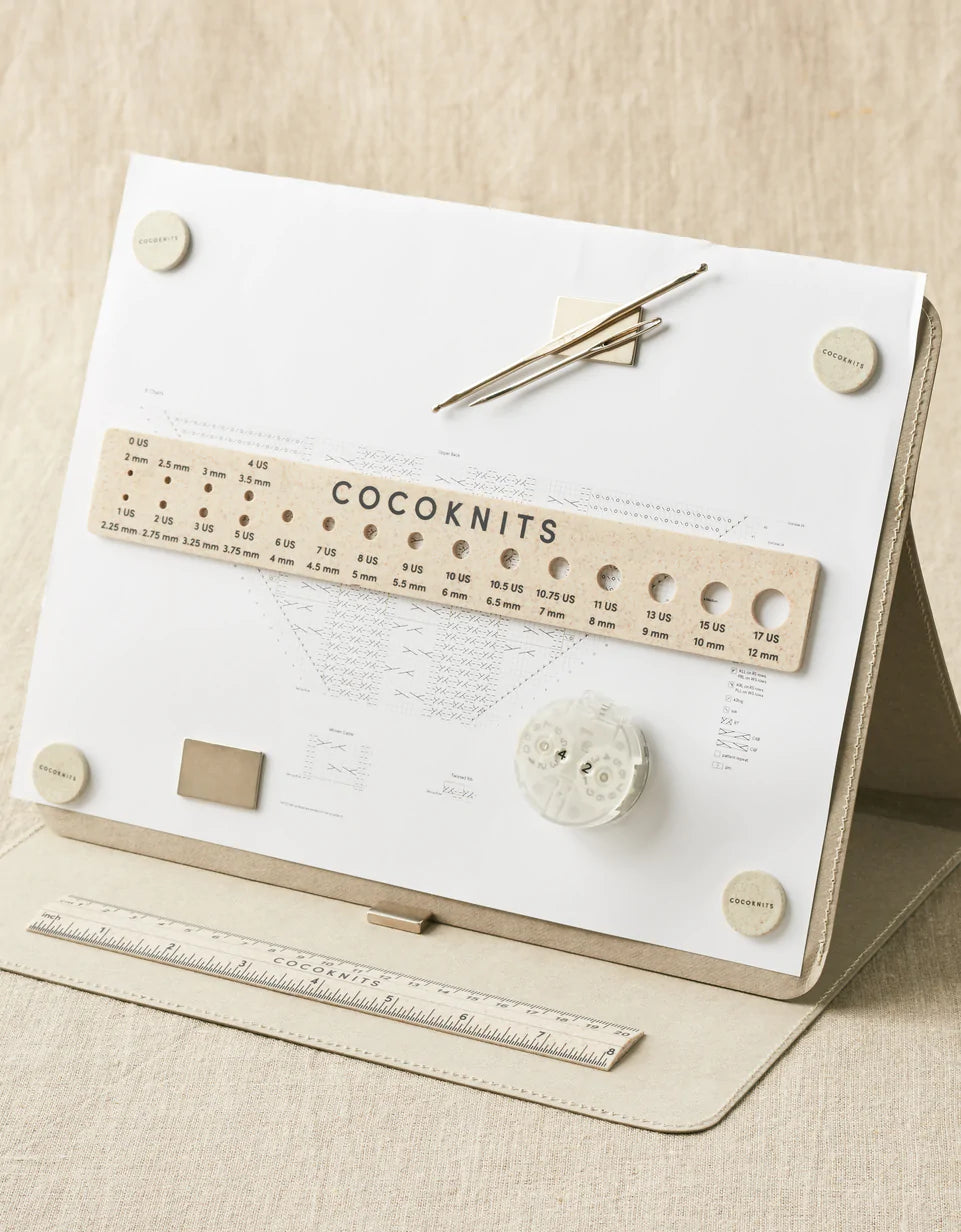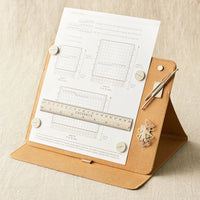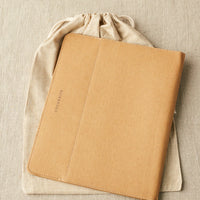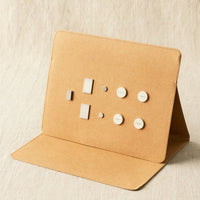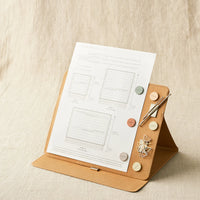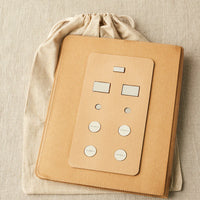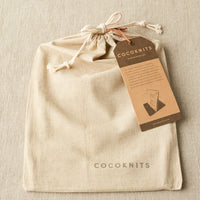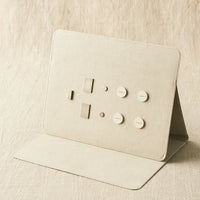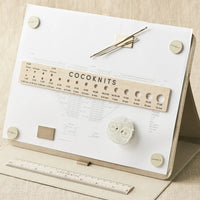 Maker's Board | Cocoknits
DESCRIPTION

DETAILS

HOW IT'S MADE

HOW TO USE
If you ever get frustrated keeping track of where you are in a pattern, or you often find yourself surrounded by an mess of knitting tools on your sofa while you knit, the Maker's Board might be for you.
This tablet-style magnetic board can hold your printed patterns and your tools all at once. It's compatible with so many of the Cocoknits tools and accessories, including the Ruler Set, Stitch Markers, Row Counter, Stitch Fixer, and more! Just pile all your little tools and notions onto your board, and sit it upright on your desk, coffee table, couch, or bed. You can also pop it into your project bag and take it with you for knitting dates!
MATERIAL: Washable paper fabric, steel sheets, PLA covered magnets, uncovered magnets
DIMENSIONS: 28cm (11") x 23cm (9") when folded
INCLUDES: 

- 4 round magnets covered in PLA (made from fermented plant fibers called polylactic acid, which is made from fermented plant starch such as corn, beets or sugar cane.  It is 100% biodegradable, not water soluble, and contains no plastic.)
- 2 small, round, uncovered magnets to hold tools
- 3 strong, uncovered rectangle magnets for propping board and holding other tools
- Packaged in a linen drawstring bag for storage or to use as a project bag
Cocoknits products are made with high quality materials which are ethically sourced from the US, China, and Morocco. The washable paper, PLA, and linen bag are biodegradable materials, and Cocoknits packages their products in recyclable, biodegradable kraft paper. Learn more about the brand's values here.
This board is especially helpful when you're following complex knitting charts, but it also great for keeping track of where you are in your pattern. The Ruler Set will magnetize to the board, and you can use the straight edges to underline or mark the section you're following. The circular covered magnets will hold up your patterns and notes, and the uncovered magnets will hold your stitch markers, row counter, cable needles, stitch fixer, sewing needles, and more!
If you ever need to wash your Maker's Board, simply take out the metal sheets from inside the washable paper exterior, wash the empty Board with cold water on delicate, and air dry. Replace the metal sheets once fully dry.