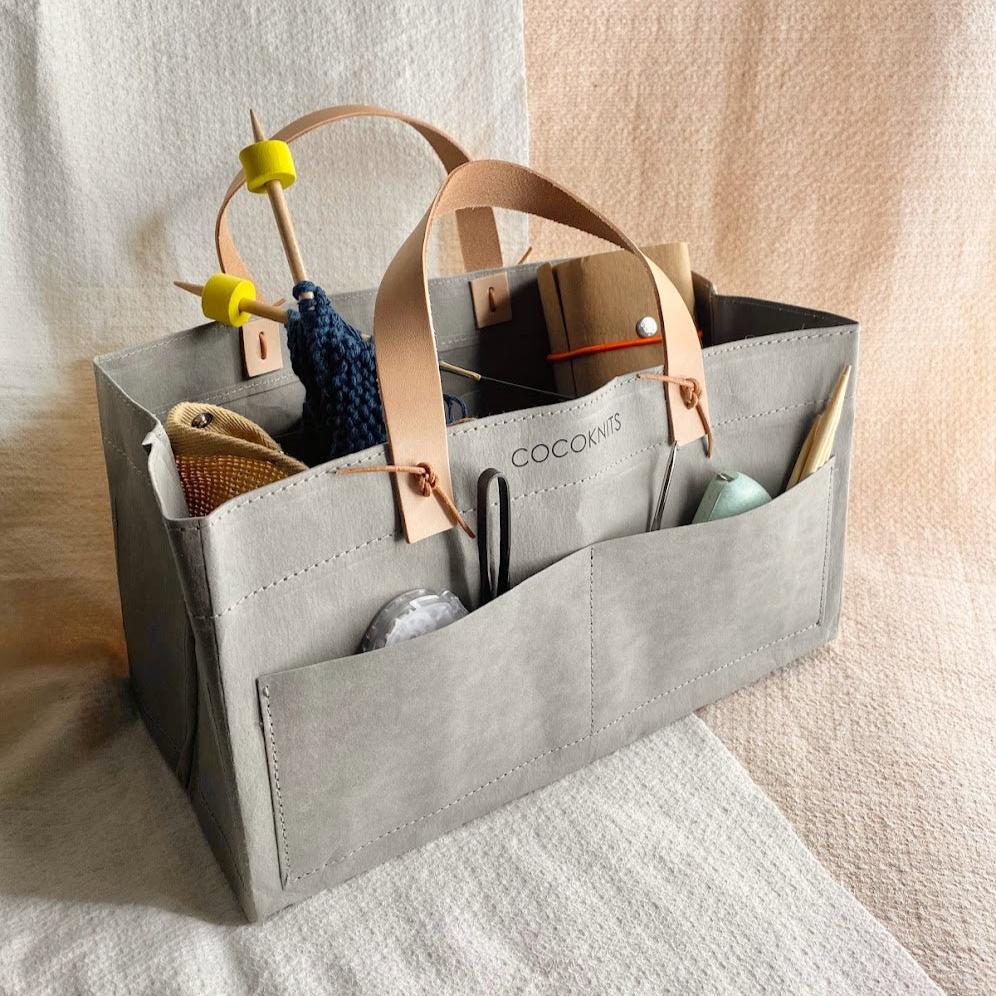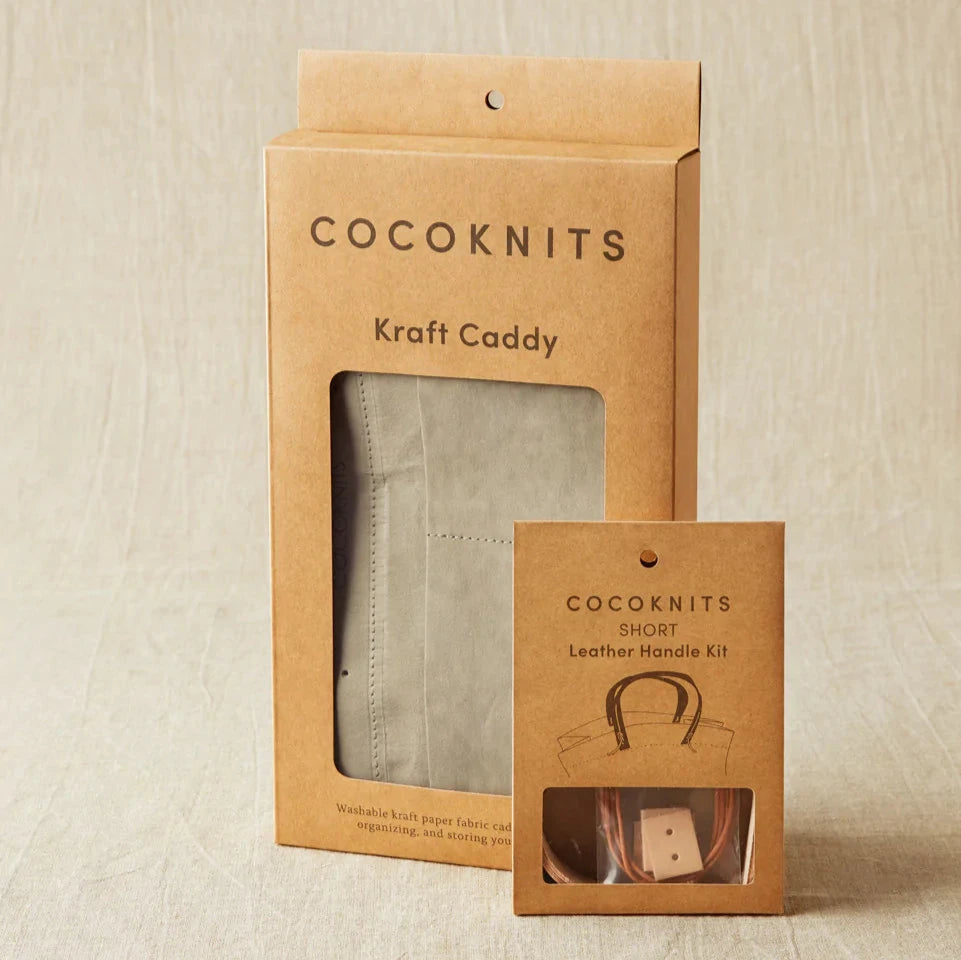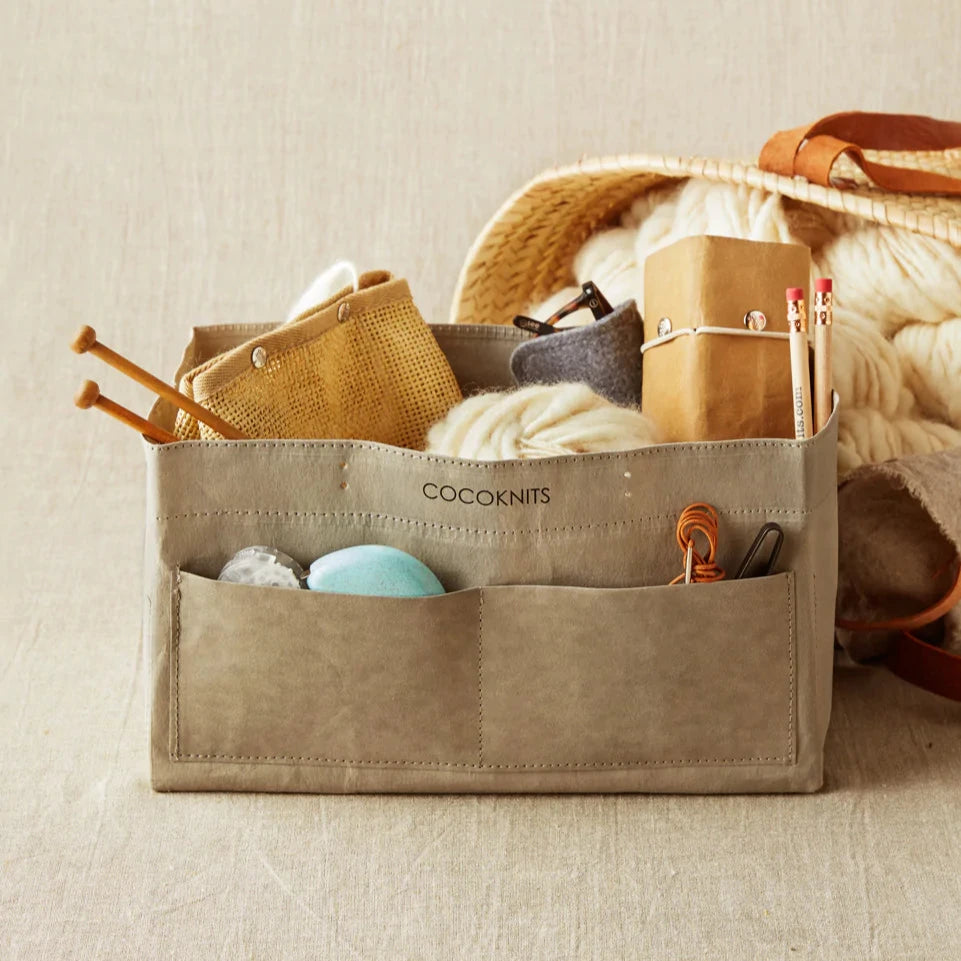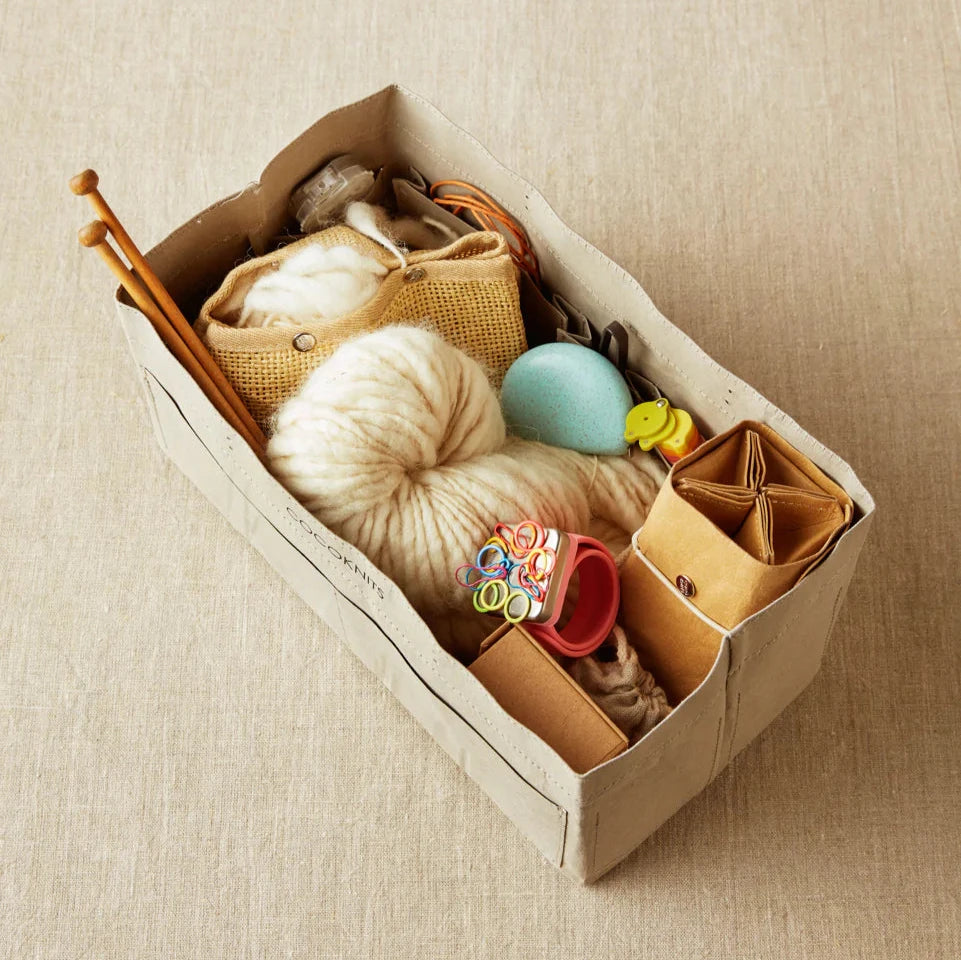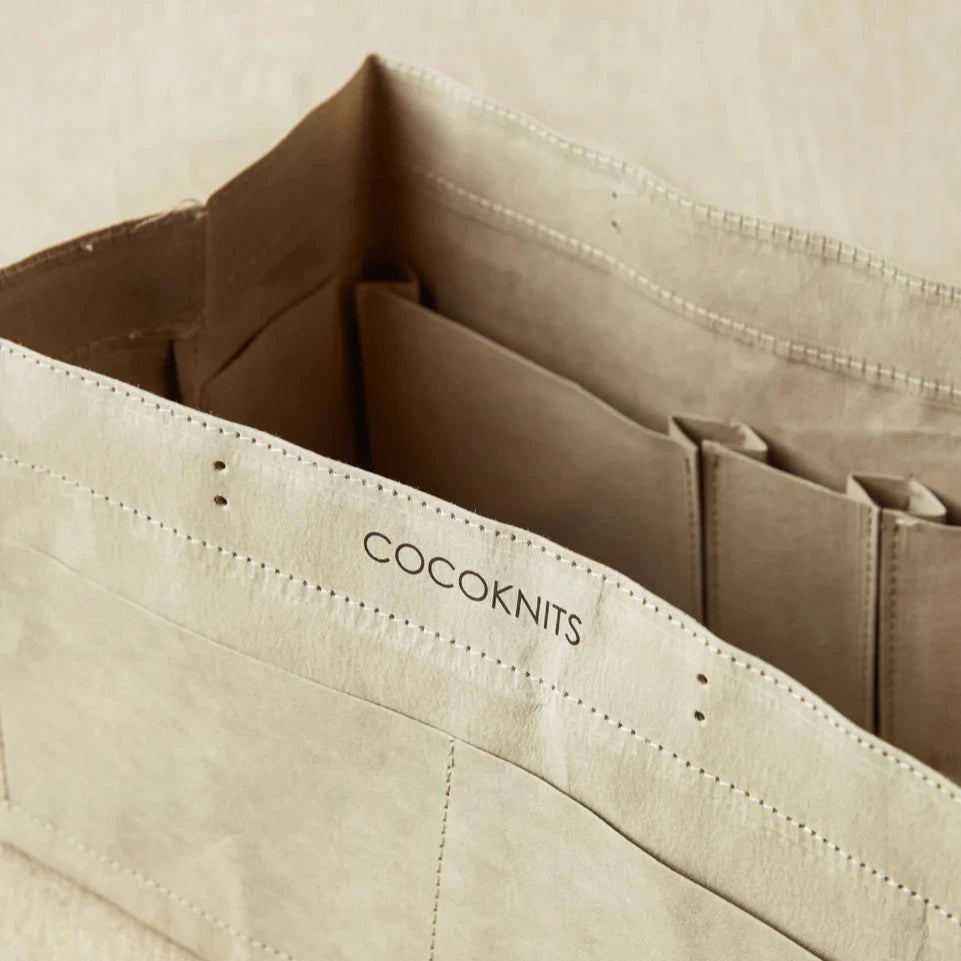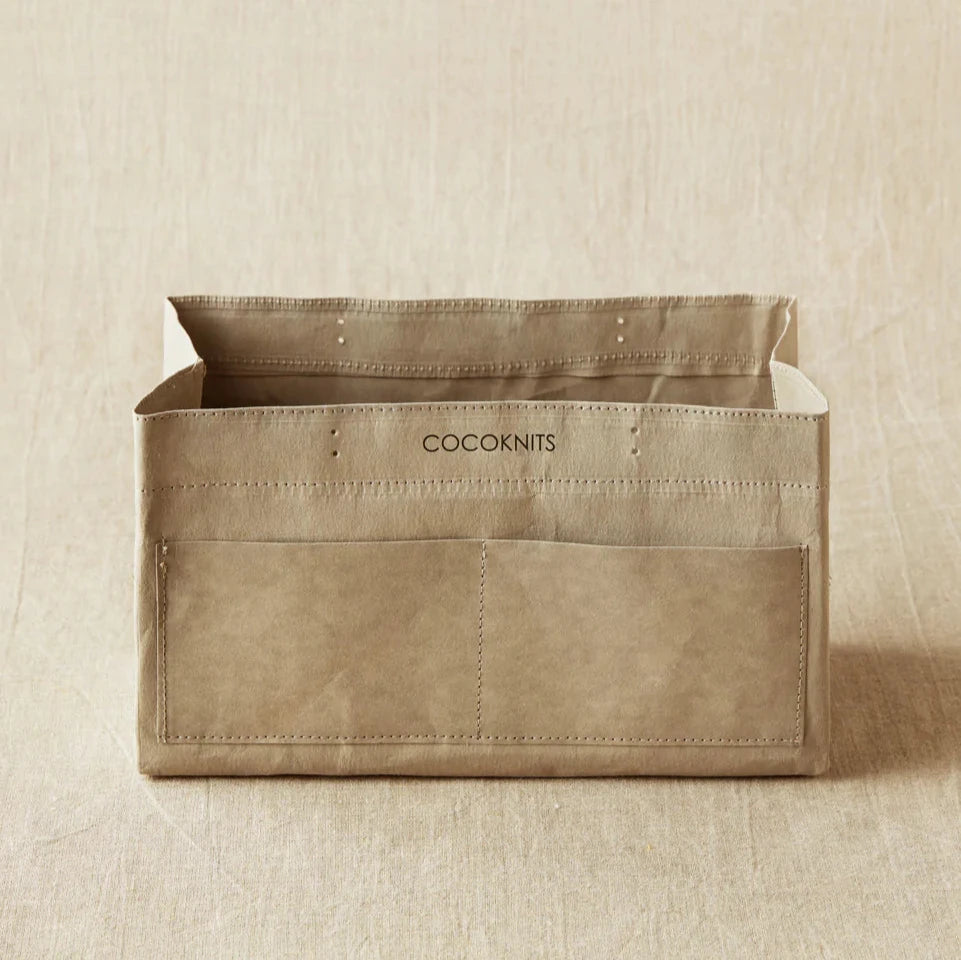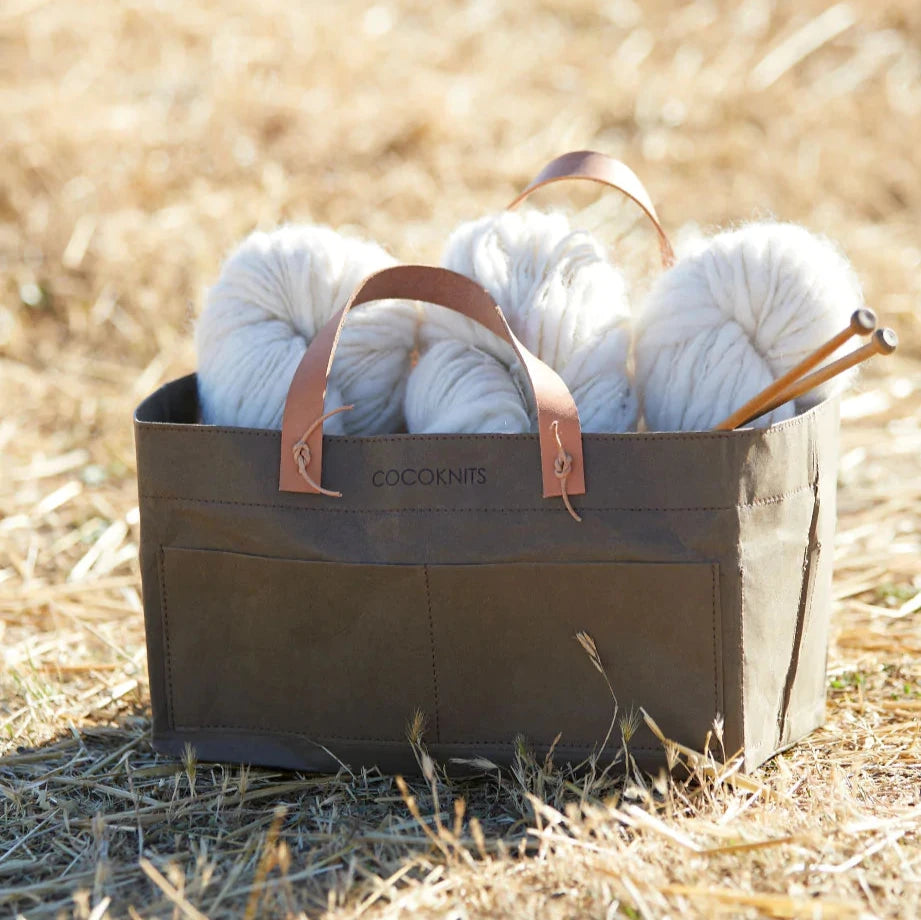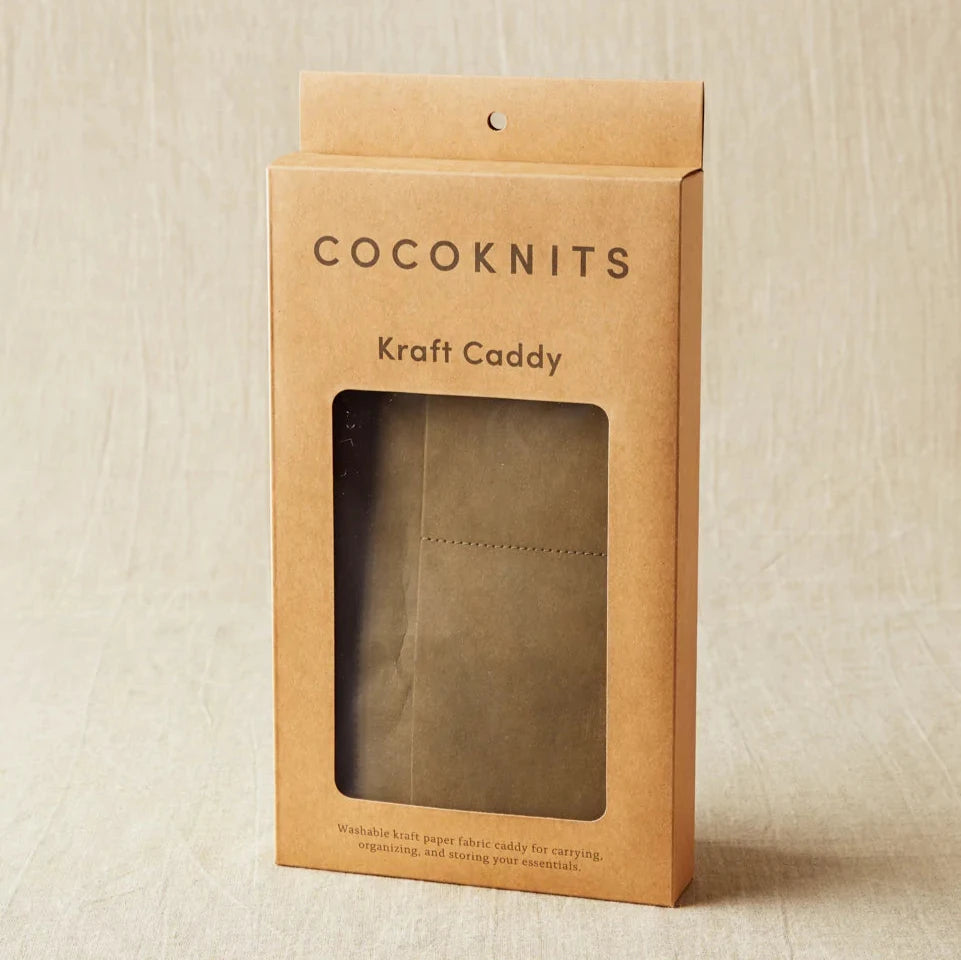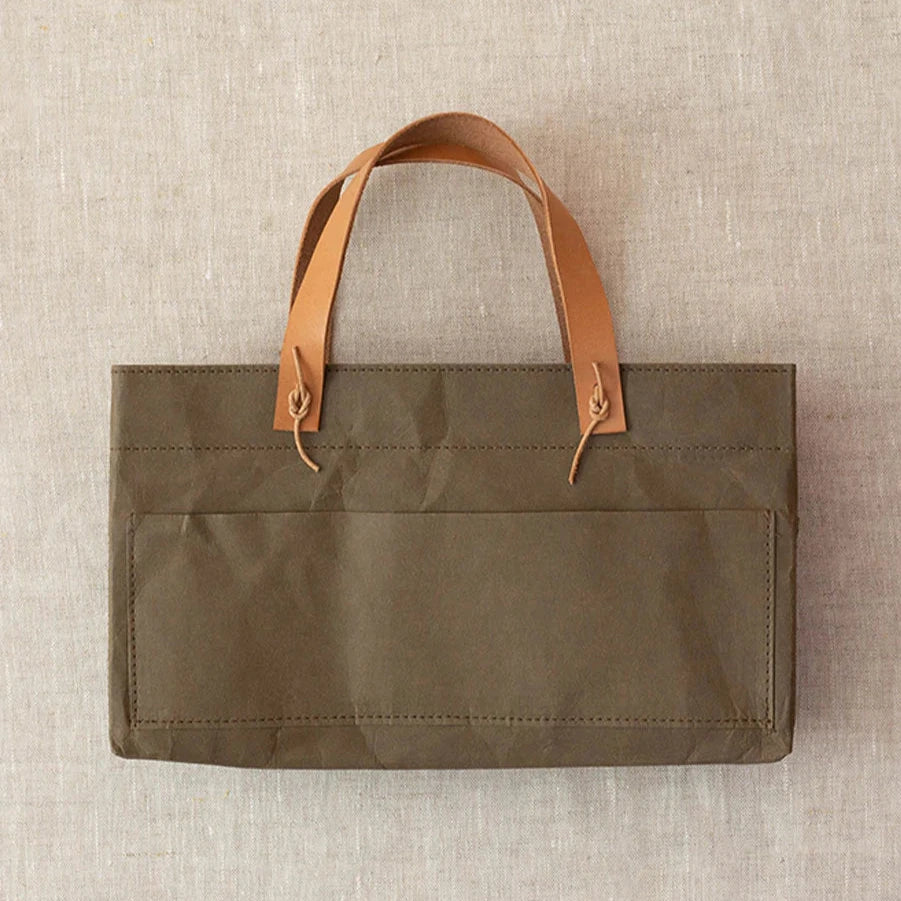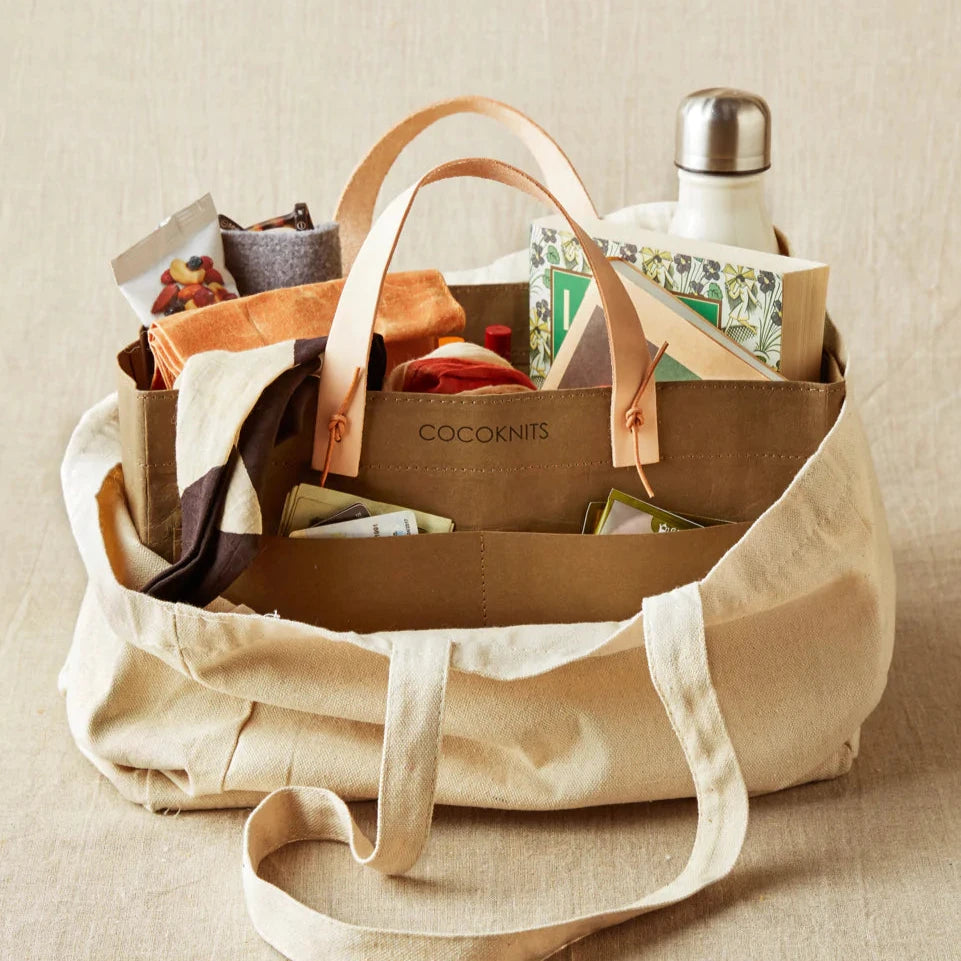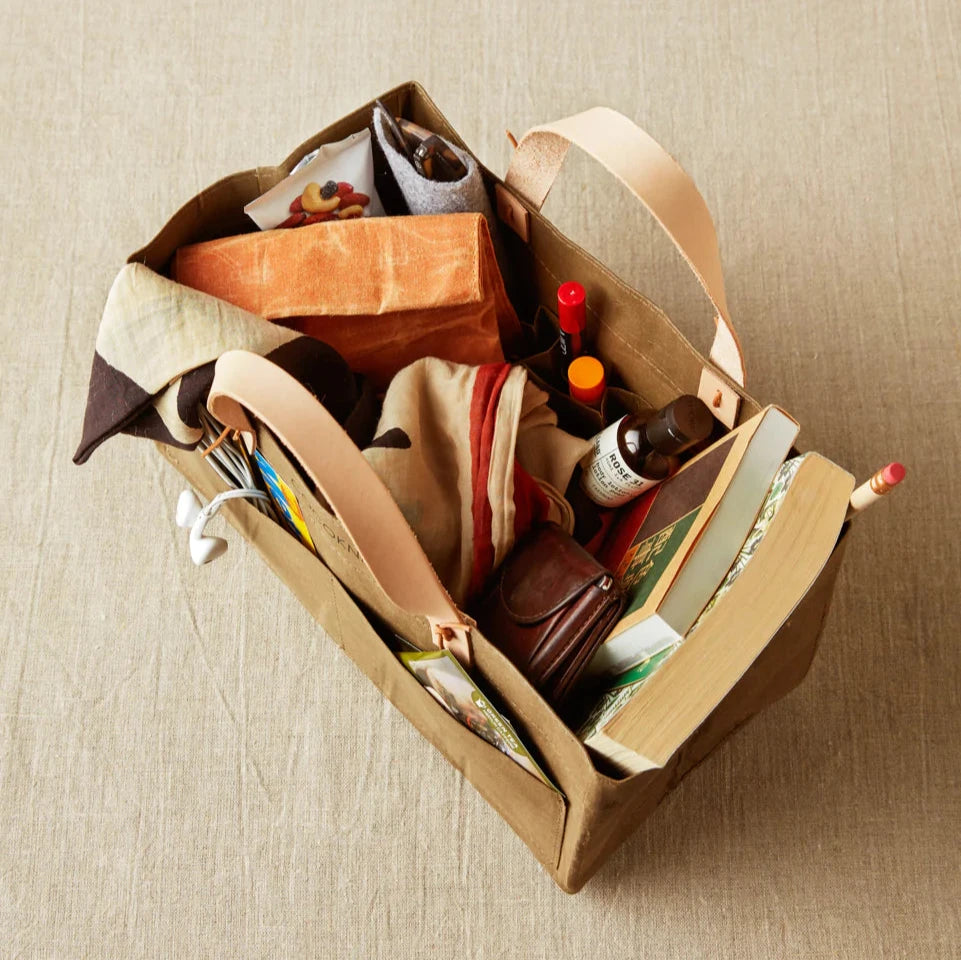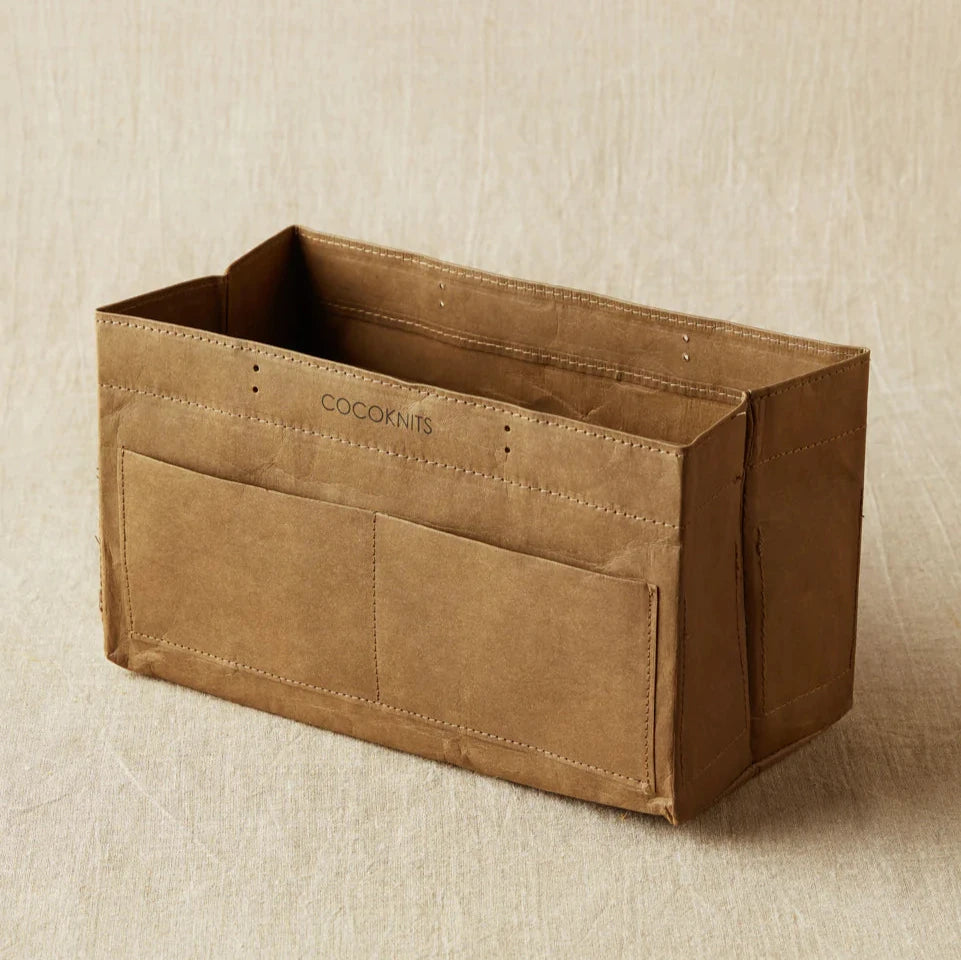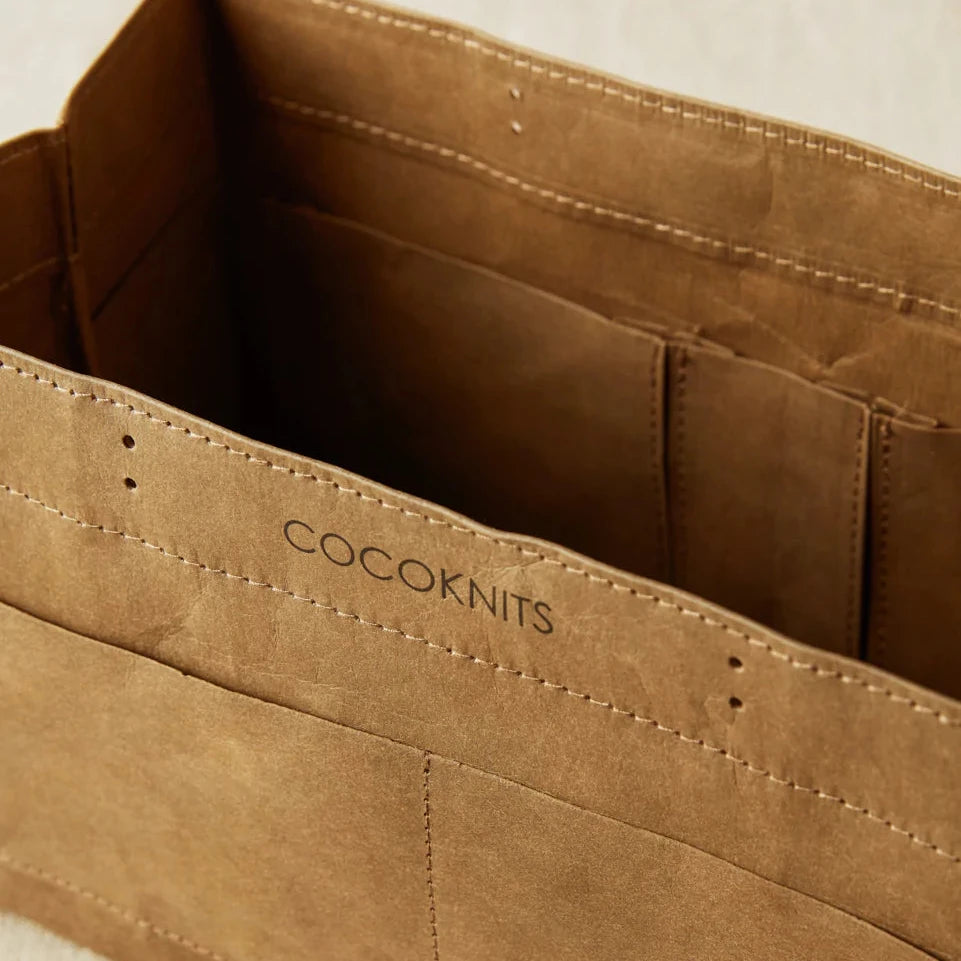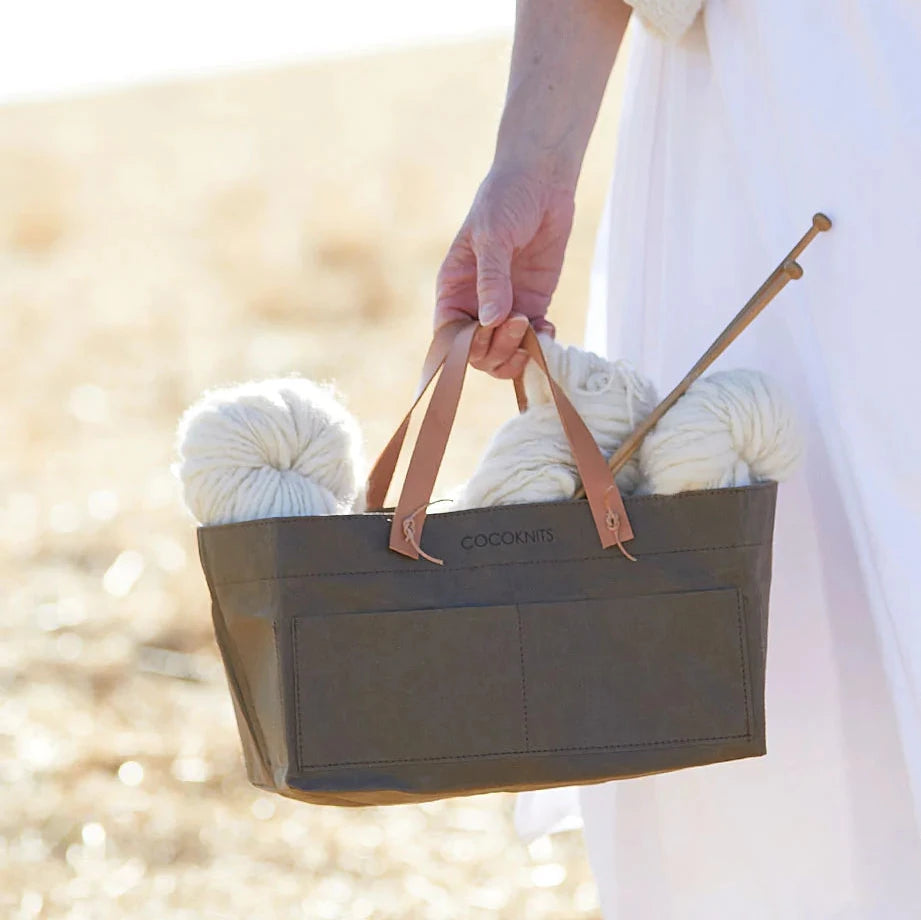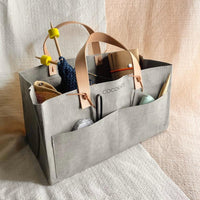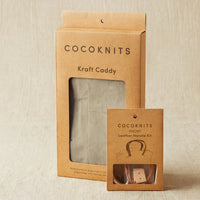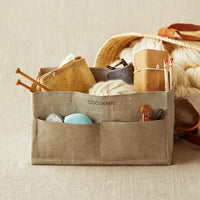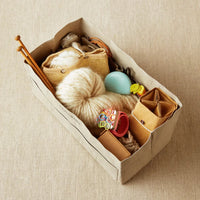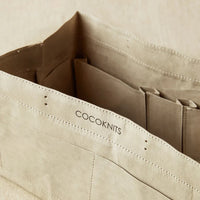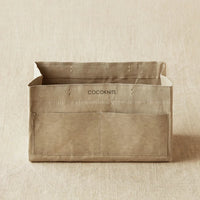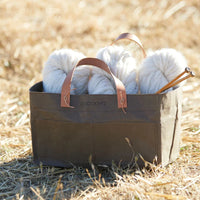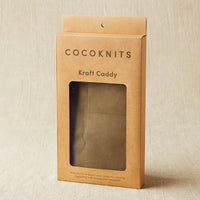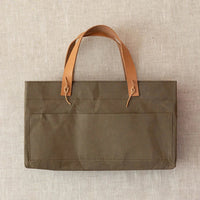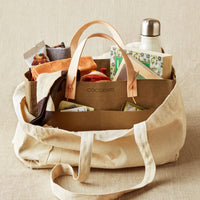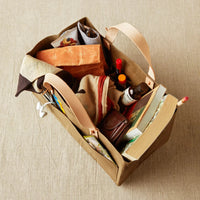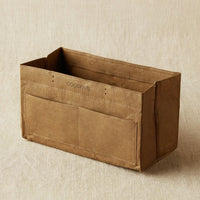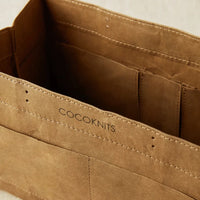 DESCRIPTION

DETAILS

HOW IT'S MADE

HOW TO USE
The Kraft Caddy from Cocoknits is like a knitter's version of a toolbox. It has plenty of inner and outer pockets to hold your small tools and materials, plus a nice sturdy shape to keep everything securely organized, even if you place it in a bigger tote or backpack. 
The caddy comes with a leather handle kit included, which are easy to put on and take off if you ever need to wash the bag itself. The leather handle kit includes two 32cm straps, four leather "washers", and four leather cords for tying on the handles. 
No more digging around a big bag for your stitch markers or your tape measure - this kraft caddy makes organizing your knitting supplies super easy!
MATERIAL: Washable paper fabric, vegetable tanned leather
BAG DIMENSIONS: 30cm (12") wide x 17cm (7") tall x 15cm (6") deep
HANDLE KIT INCLUDES: 2 leather straps (32x2cm), 4 leather washers (2.5x2cm), 4 leather cords (13cmx2mm)
POCKET DETAILS: 3 outer pockets, 9 inner pockets
Cocoknits products are made with high quality materials which are ethically sourced from the US, China, and Morocco. Both the washable paper and the leather are biodegradable materials, and Cocoknits packages their products in recyclable, biodegradable kraft paper. Learn more about the brand's values here.
You can use this kraft caddy for lots of things other than carrying your knitting project on-the-go! You can use it for your school or office supplies, as a lunch box, for everyday items that easily get lost at the bottom of a tote, for makeup or toiletries during a trip, or you can have it sitting on your desk, coffee table, or shelf for holding small household items. 
Washing your kraft caddy will make it look more and more like leather. When you're ready to wash it, simply take off the leather straps, machine wash on gentle in cool water, squeeze and crumple the bag while damp to encourage wrinkles and texture, then re-shape and allow to air dry.