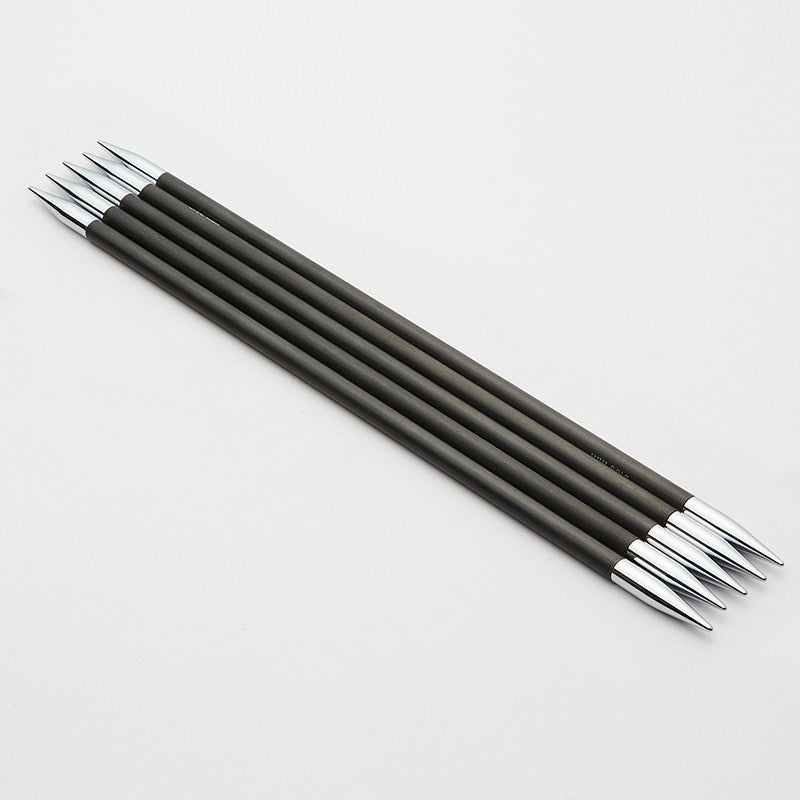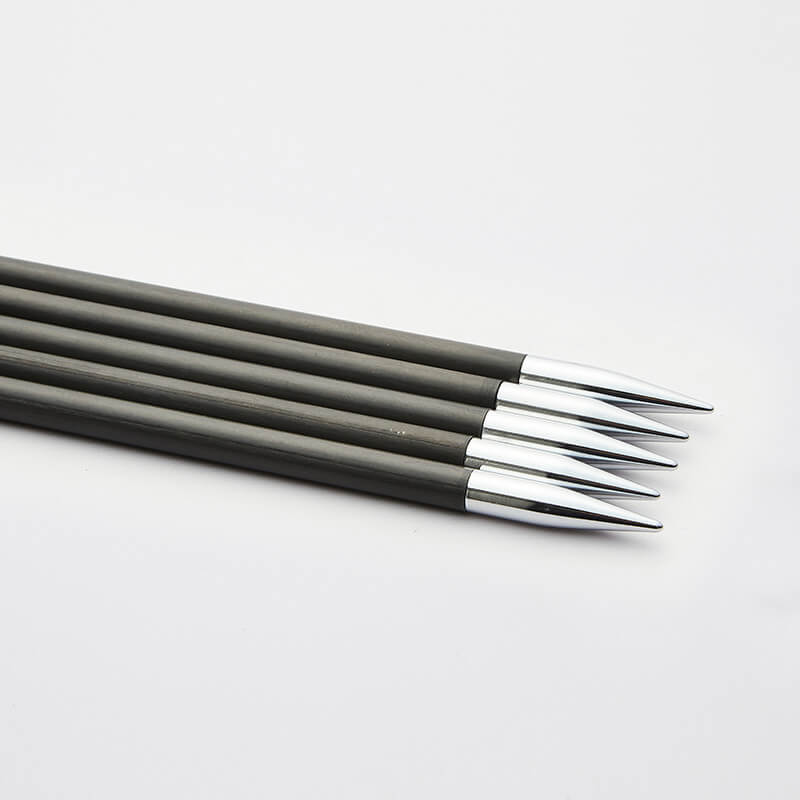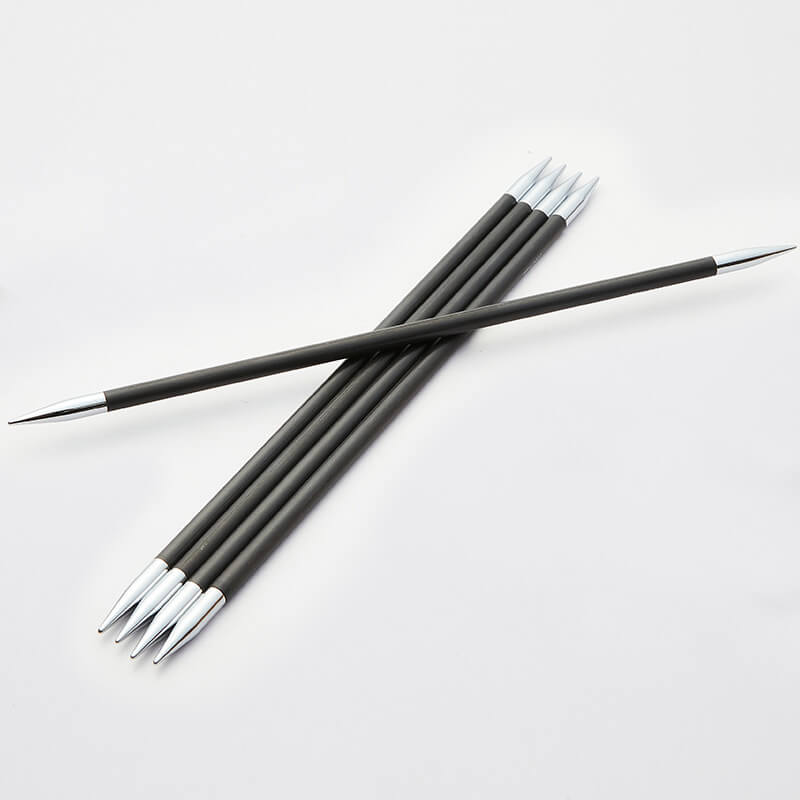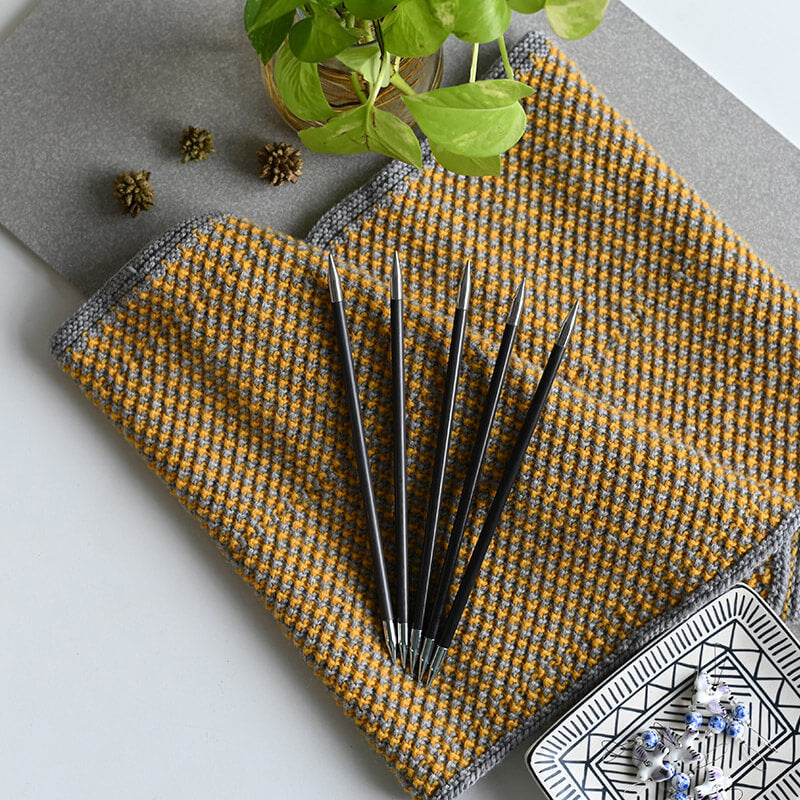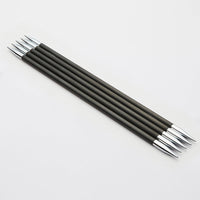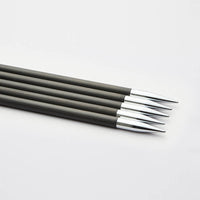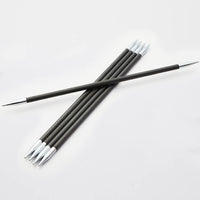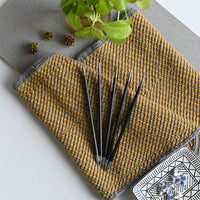 Karbonz 8" Double-Pointed Needles | Knitter's Pride
DESCRIPTION

DETAILS

HOW IT'S MADE

BEST SUITED FOR
These carbon fiber needles are definitely a favourite for us. They are truly the best of both worlds - with the speed of metal and the warmth of wood. The tips of these double-pointed needles are made of nickel-plated brass and have an elegant taper to a fairly sharp point, which enables faster knitting. The middle section of the needles are made of carbon fiber, which means they're super lightweight, warm in the hands, flexible but strong, and have a little bit of friction for your stitches to stay on your needles securely. 
Need shorter DPNs? Click here for 6" Karbonz!
MATERIAL: Carbon Fiber (Nickel-plated Brass tips)
NEEDLE LENGTH: 20cm (8")
TIP LENGTH: 1cm (1/2")
Knitter's Pride products are made in Jaipur, in a facility that uses renewable energy and a closed-loop water reuse system, which then goes towards watering and sustaining the surrounding 3,000 acres of land. You can learn more about the brand's values here.
Because of the strength of carbon fiber, these needles were originally intended for sock and lace knitting, going all the way down to a tiny 1mm size! But now they come in a variety of larger sizes, and can be used for all sorts of different projects. We love these needles for both sock knitting and sweater knitting alike. 
We definitely think a beginner can handle these needles, as the carbon fiber won't be too slippery for your stitches, but we also think advanced knitters will love the speed of these needles.
Double pointed needles are great for knitting small circumferences in-the-round if you don't like using circular needles. Things like socks, mitts, and sleeves are perfect for DPNs.