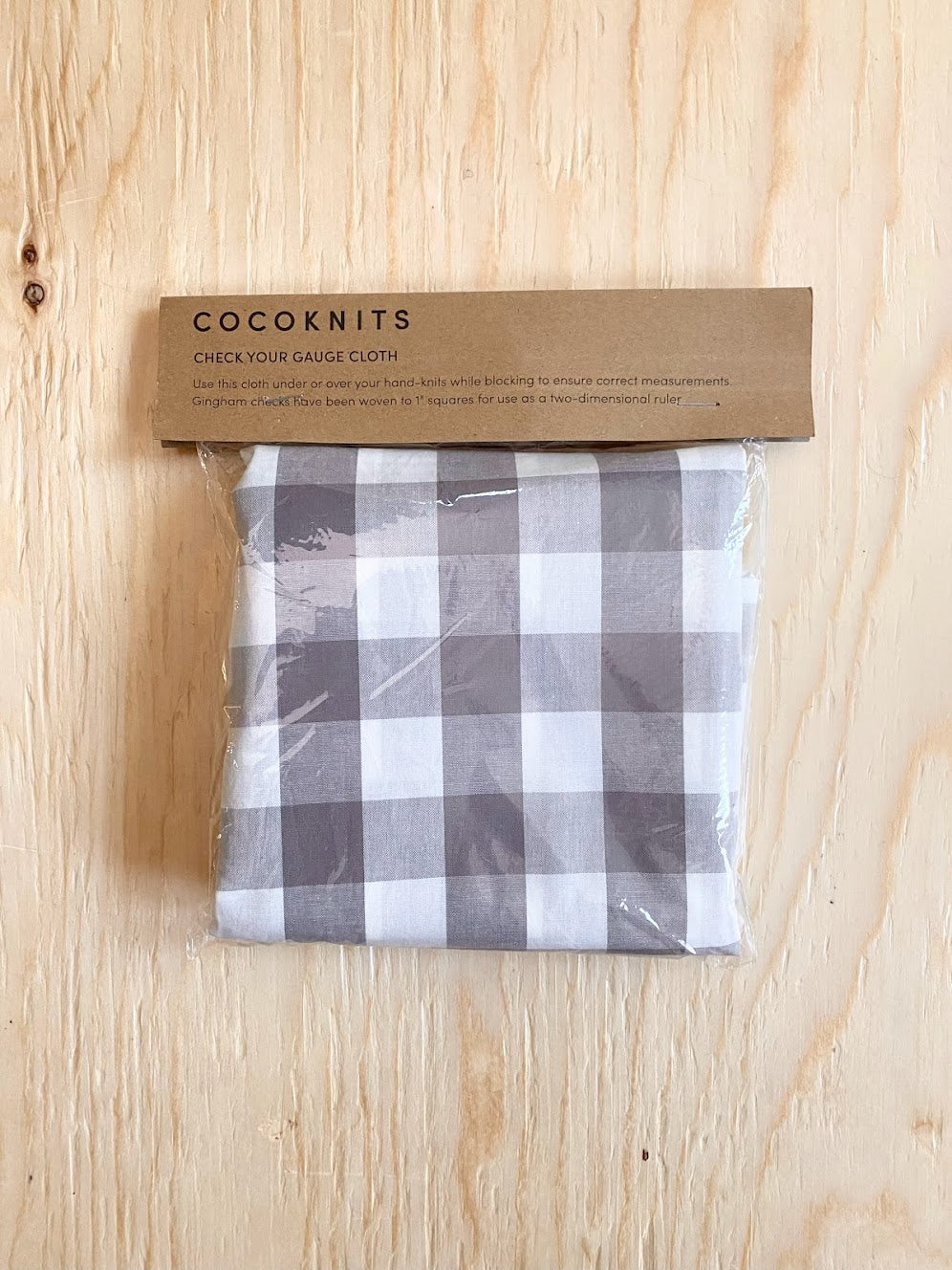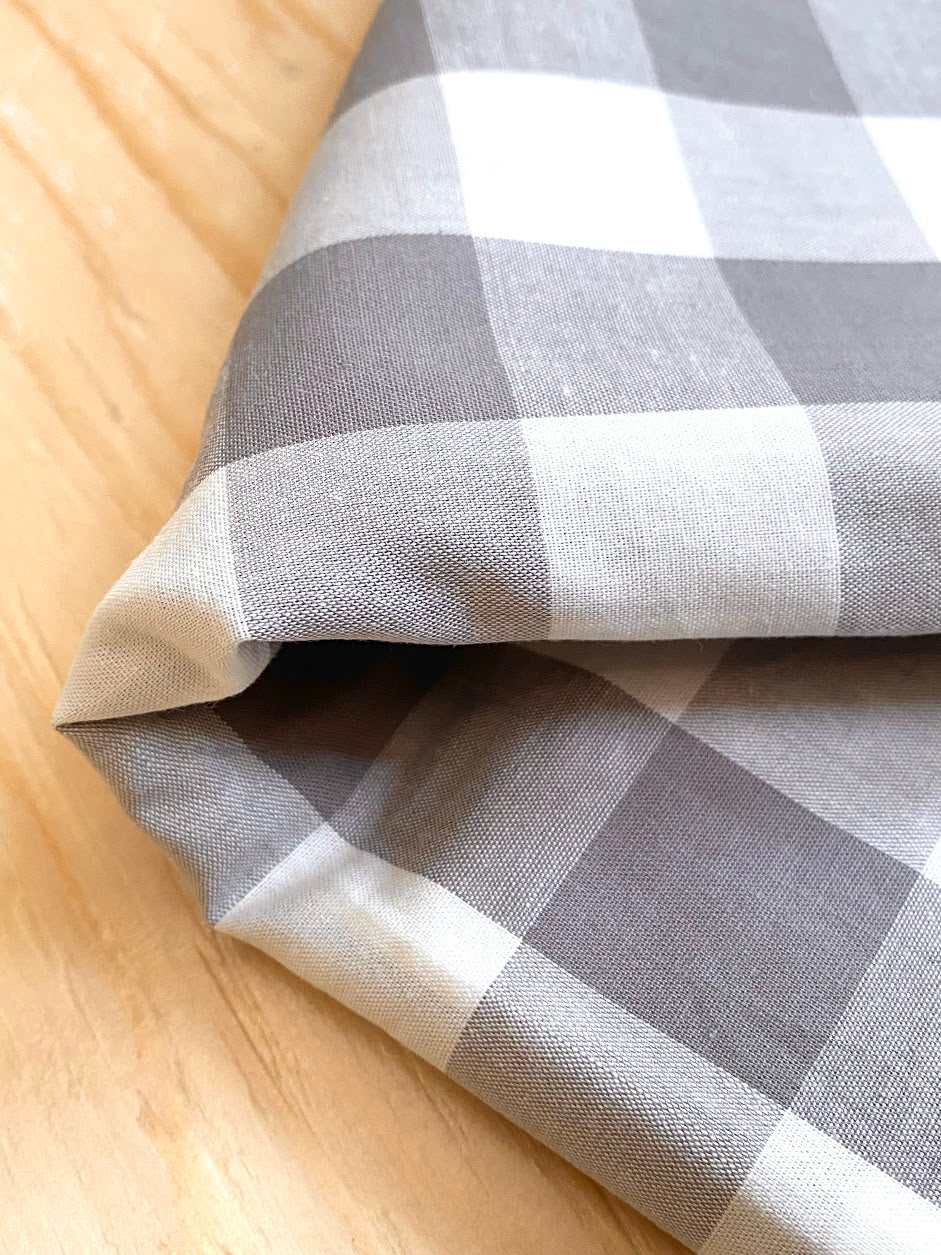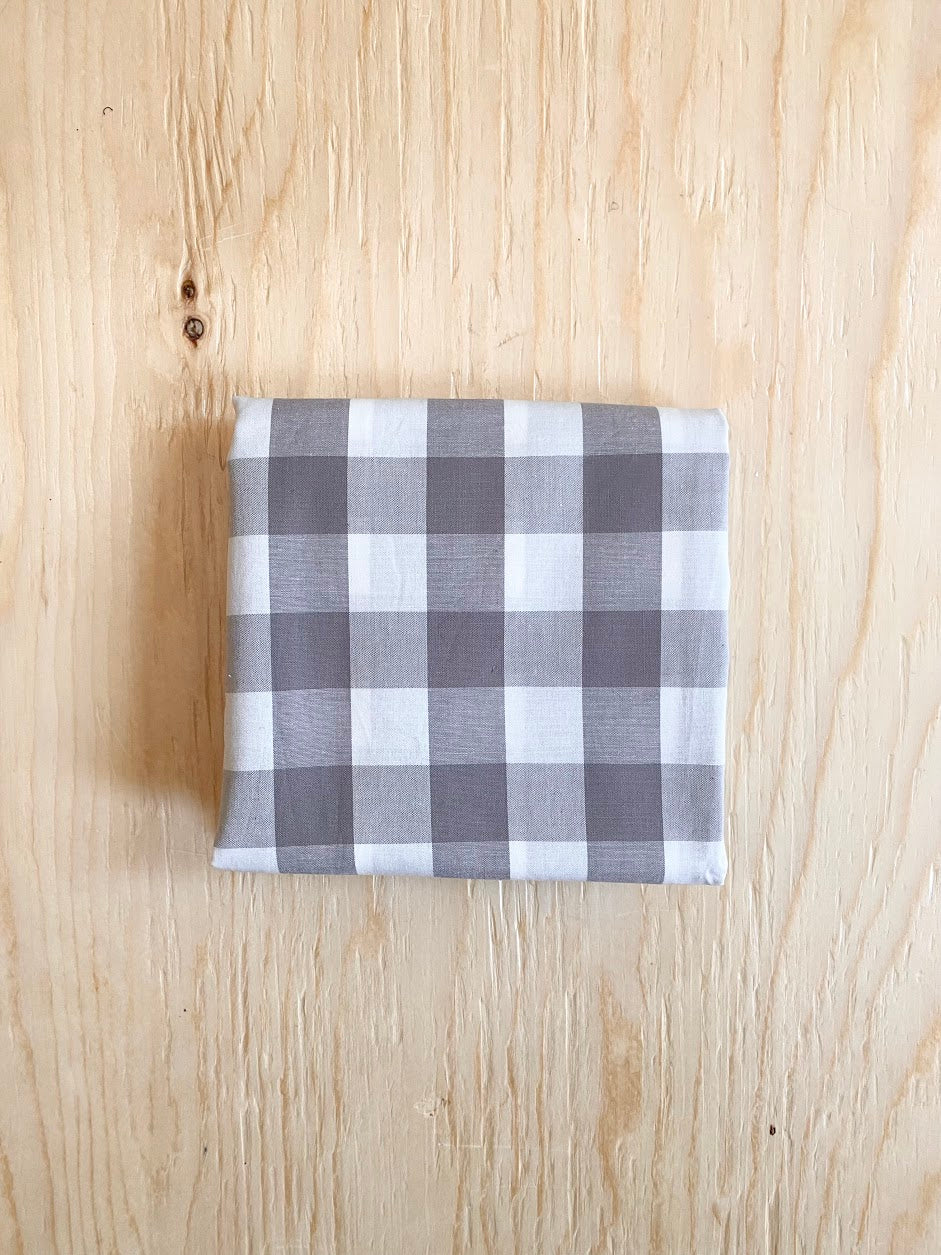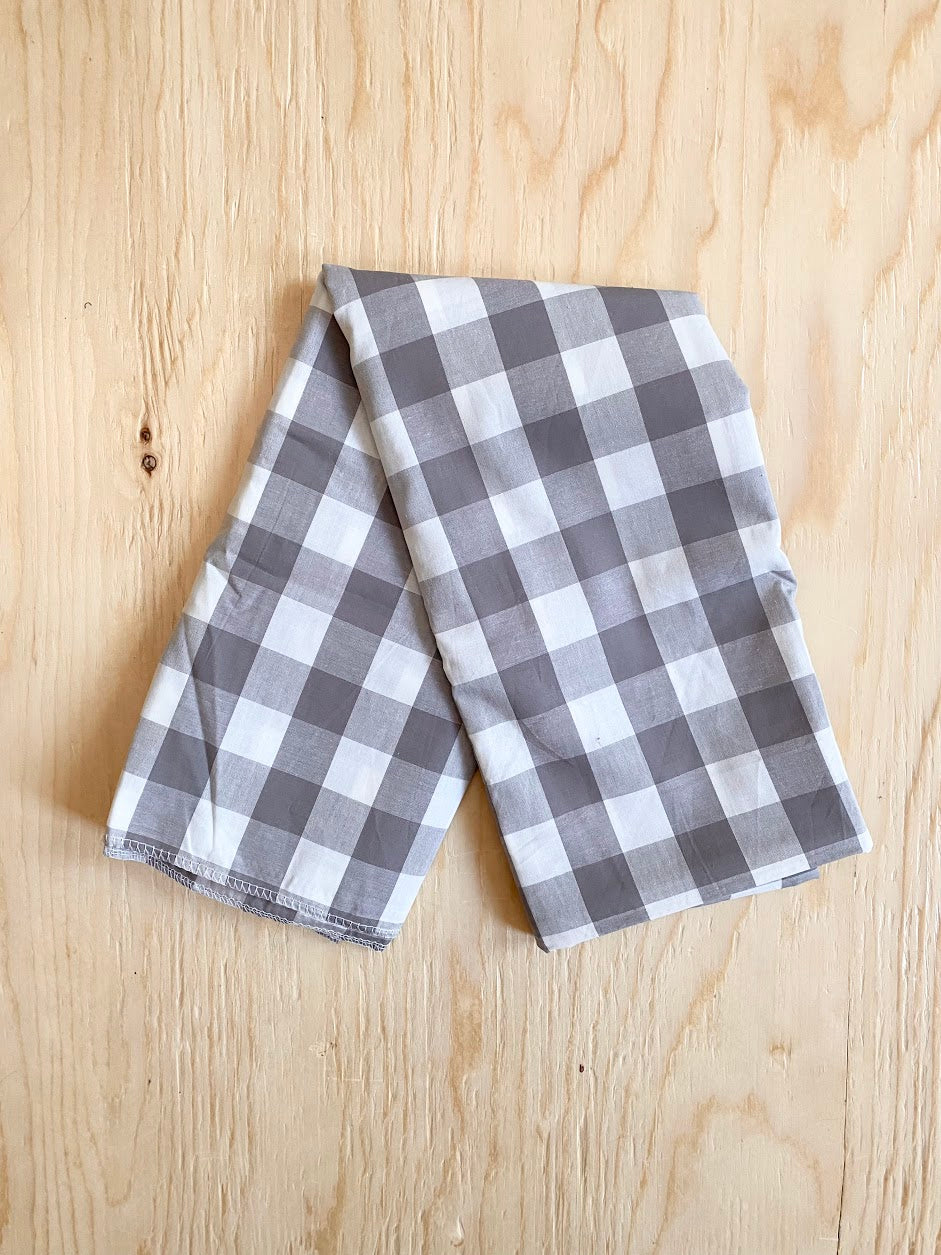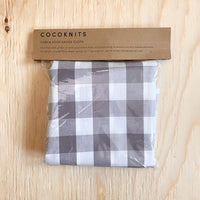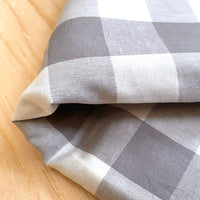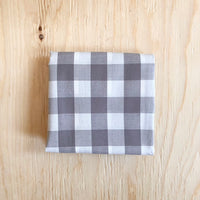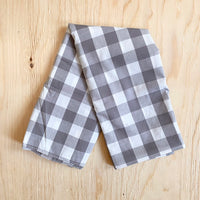 DESCRIPTION

DETAILS

HOW IT'S MADE

HOW TO USE
Getting your measurements back to where they need to be after blocking a knit can be frustrating. This gauge cloth is woven in 1-inch squares so you can easily be measuring your piece as you block it, instead of constantly checking with a ruler or tape measure. 
MATERIAL: 100% cotton
DIMENSIONS: 120cm x 120cm (48" x 48")
Cocoknits products are made with high quality materials which are ethically sourced from the US, China, and Morocco. Learn more about the brand's values here.
To use your gauge cloth, simply place it over your Knitter's Block, then lay your knit on top of the gauge cloth and use T-pins to fix your knit at the proper dimensions. 

If you need to wash your gauge cloth, hand wash it in cold water and hang it to dry.