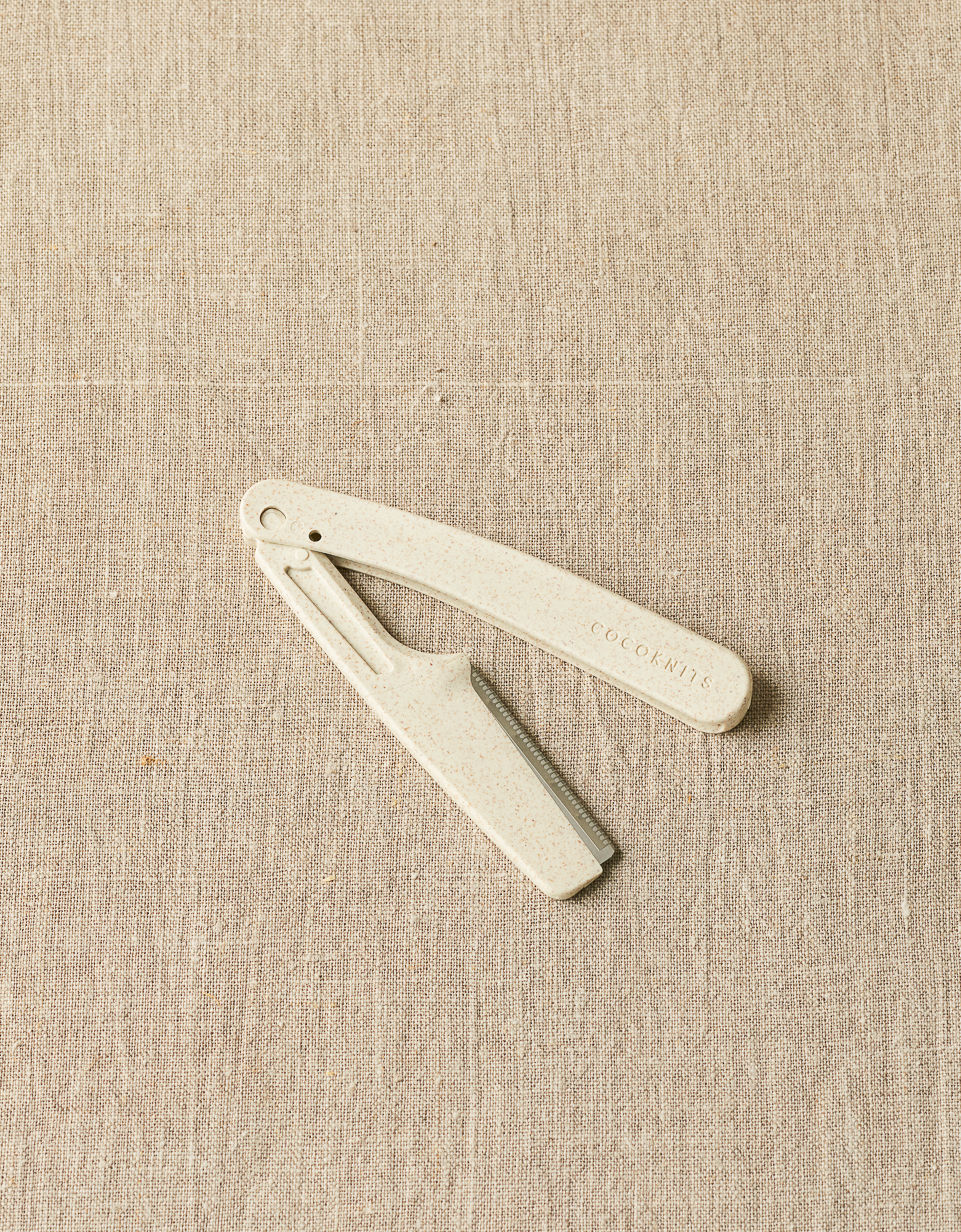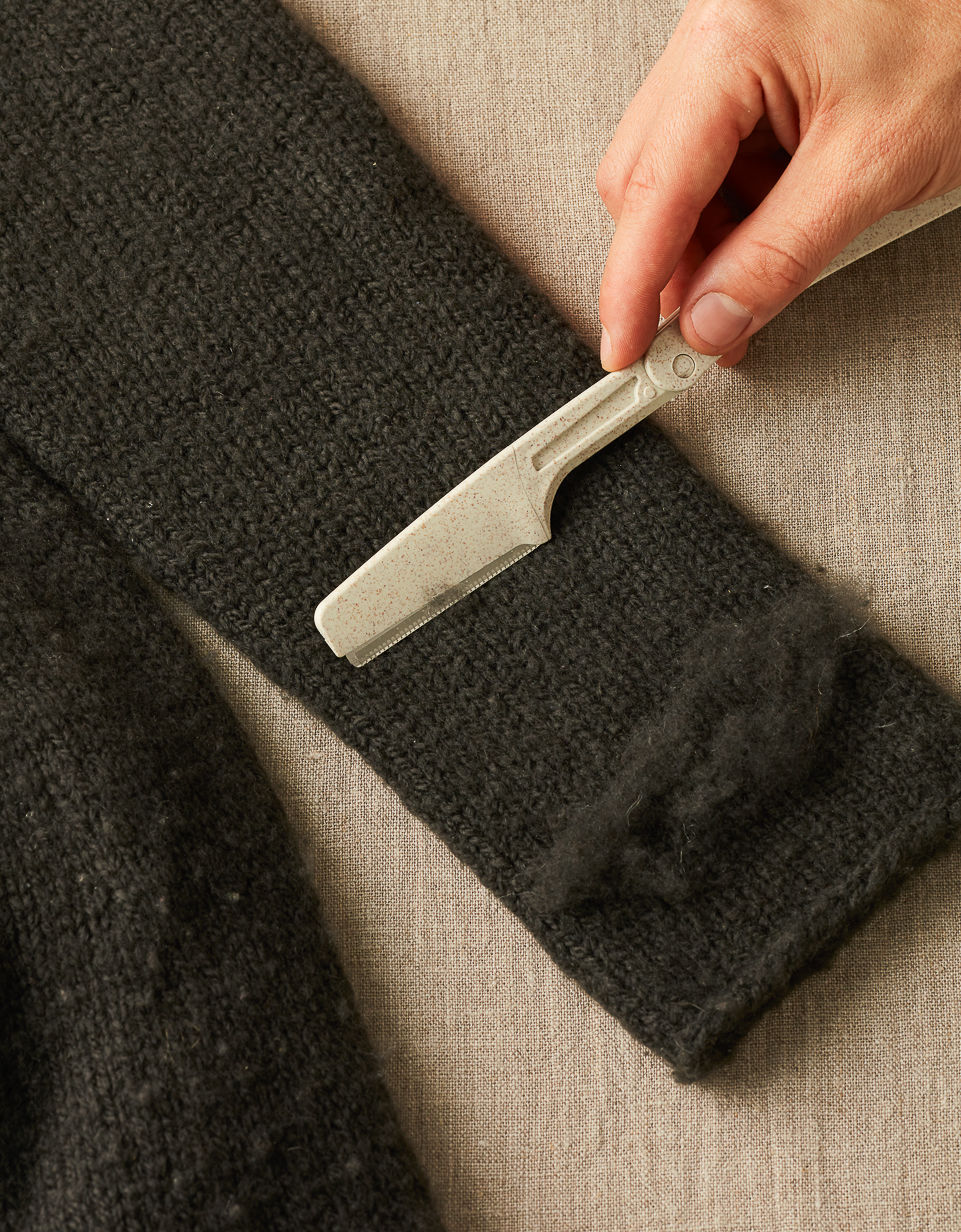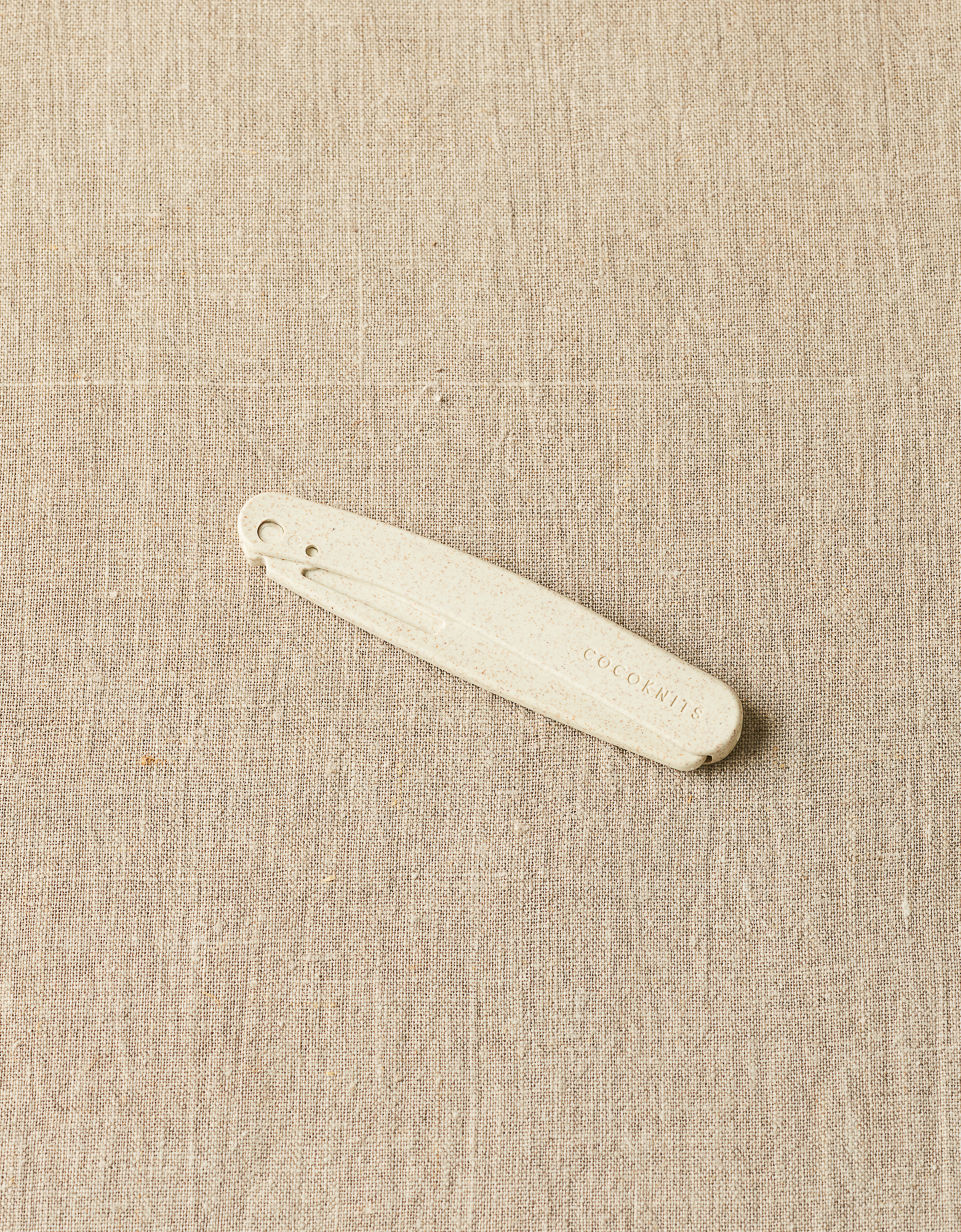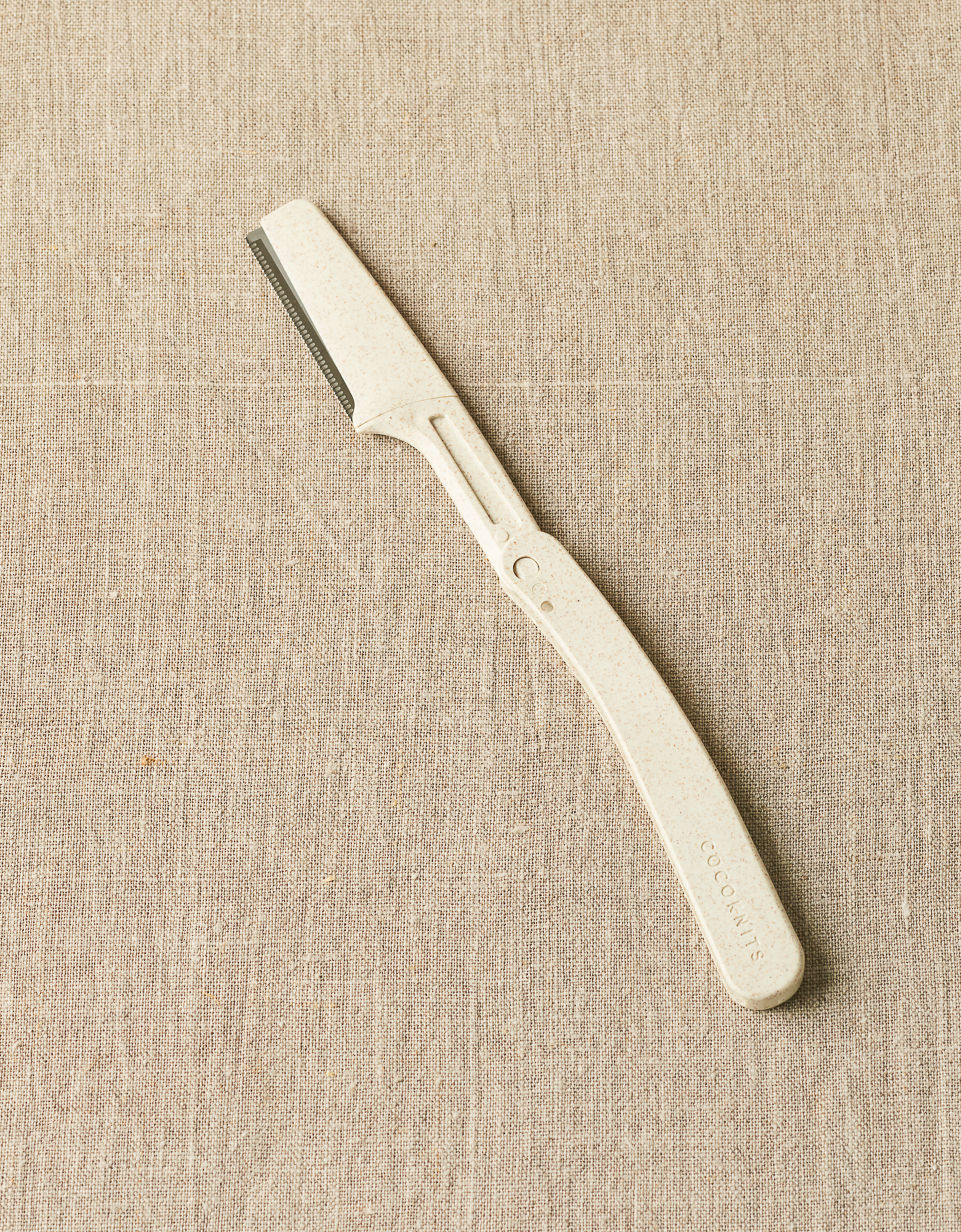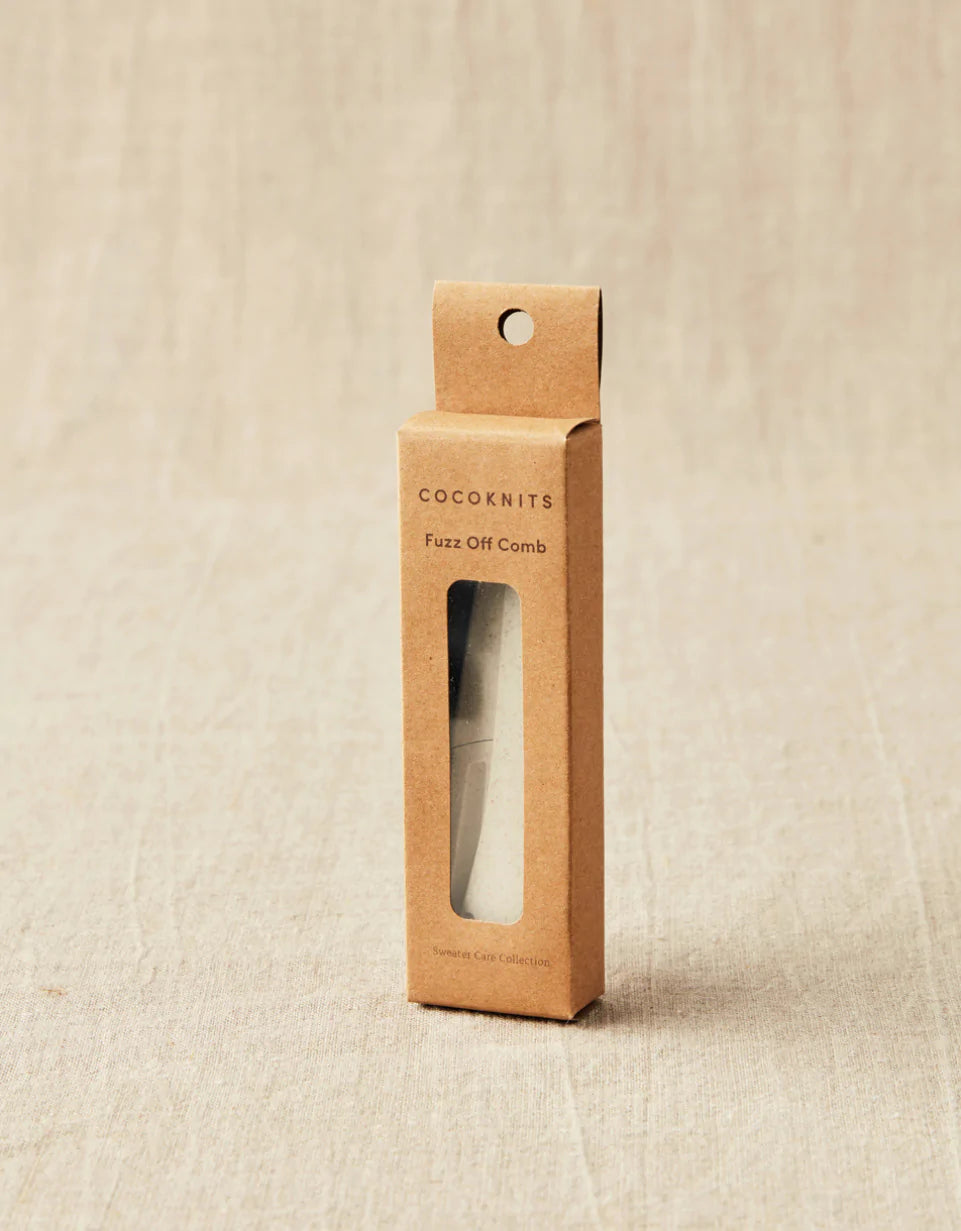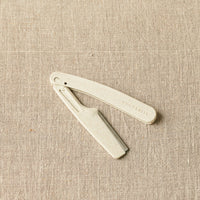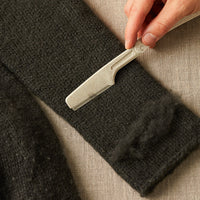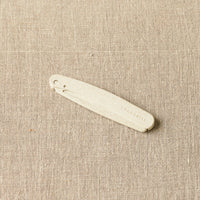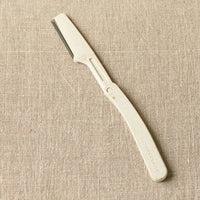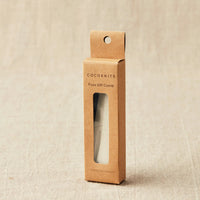 Fuzz Off Comb | Cocoknits
DESCRIPTION

DETAILS

HOW IT'S MADE

HOW TO USE
If you knit your own clothing, you know that caring for that clothing is often just as important as making it in the first place.
This beautiful and compact depilling comb is made out of a biodegradable plastic substitute. The blade also folds safely away into the handle, for easy travel!
MATERIAL: Steel blade, PLA handle (100% biodegradable plant fiber)
DIMENSIONS: 12.5cm (5") long when folded, 22.5cm (9") long when unfolded
Cocoknits products are made with high quality materials which are ethically sourced from the US, China, and Morocco. This comb is made of PLA, which is made from fermented plant starch such as corn, beets, or sugar cane. It is 100% biodegradable and contains no plastic. Cocoknits also packages their products in recyclable, biodegradable kraft paper. Learn more about the brand's values here.
Holding the comb at a low angle on your knit, gently glide in one direction. You'll soon see a pile of pilled fiber being shaved off. When you're done, simply fold the comb back up and toss it into your purse for easy depilling on-the-go!