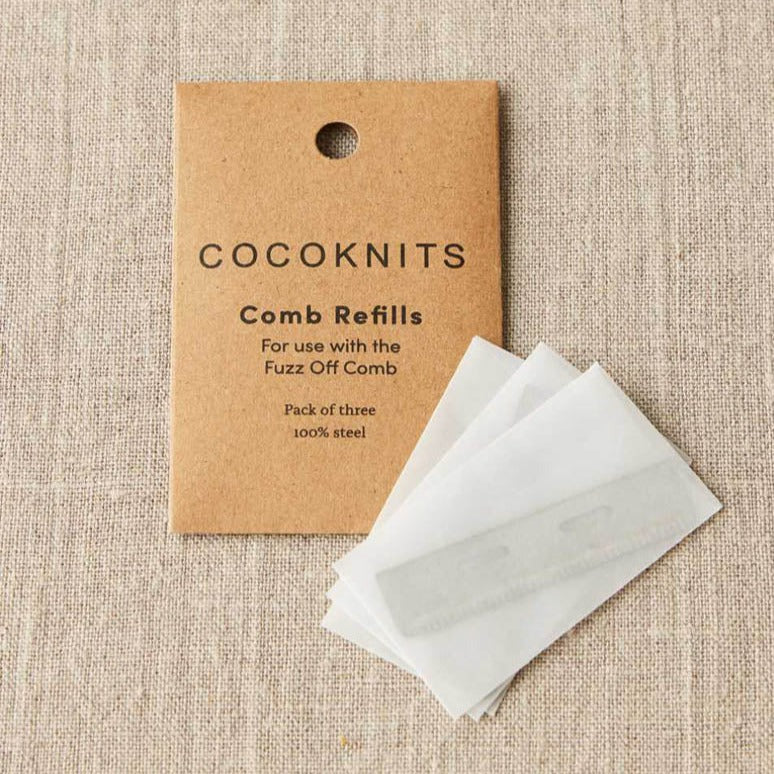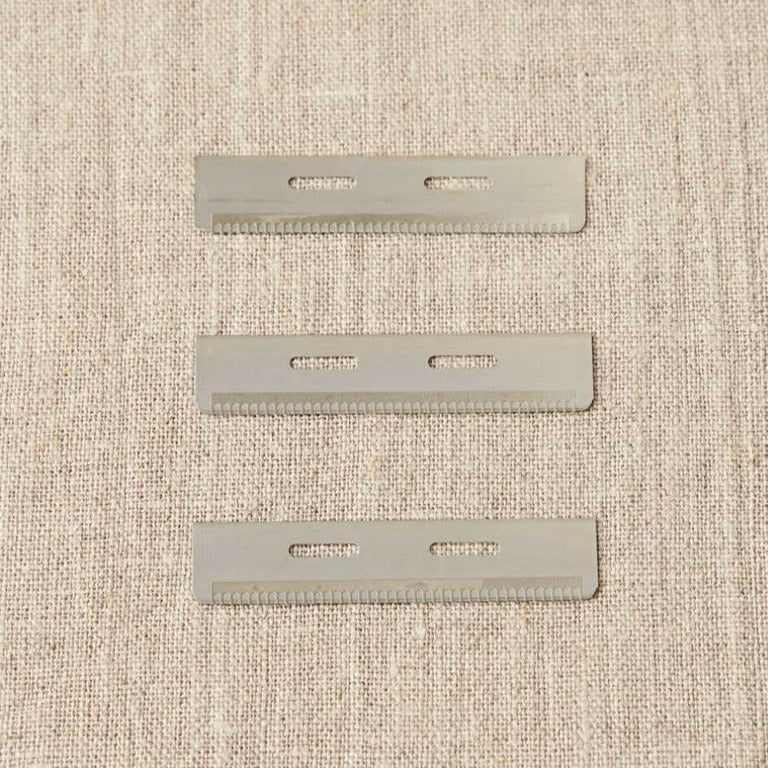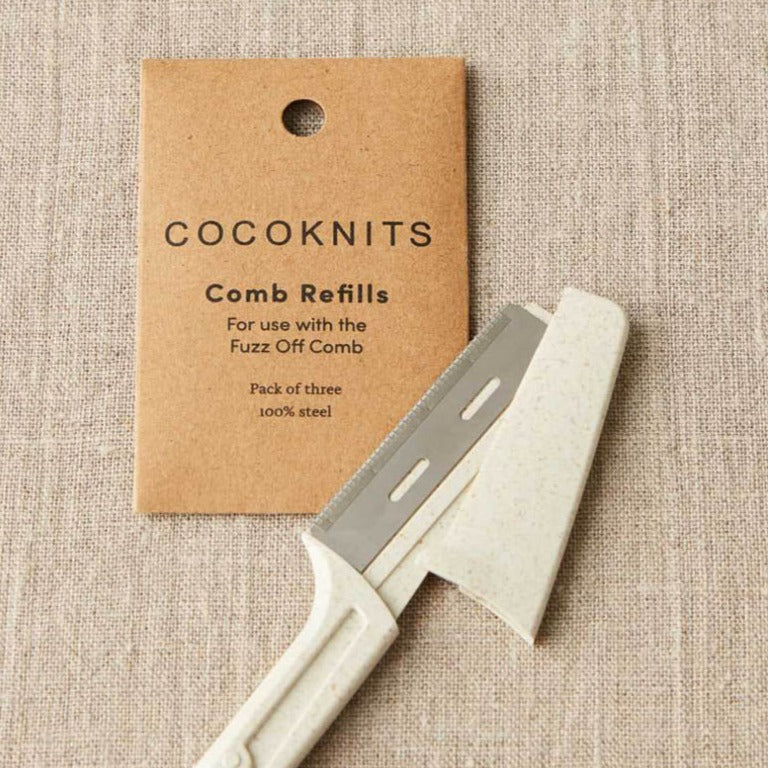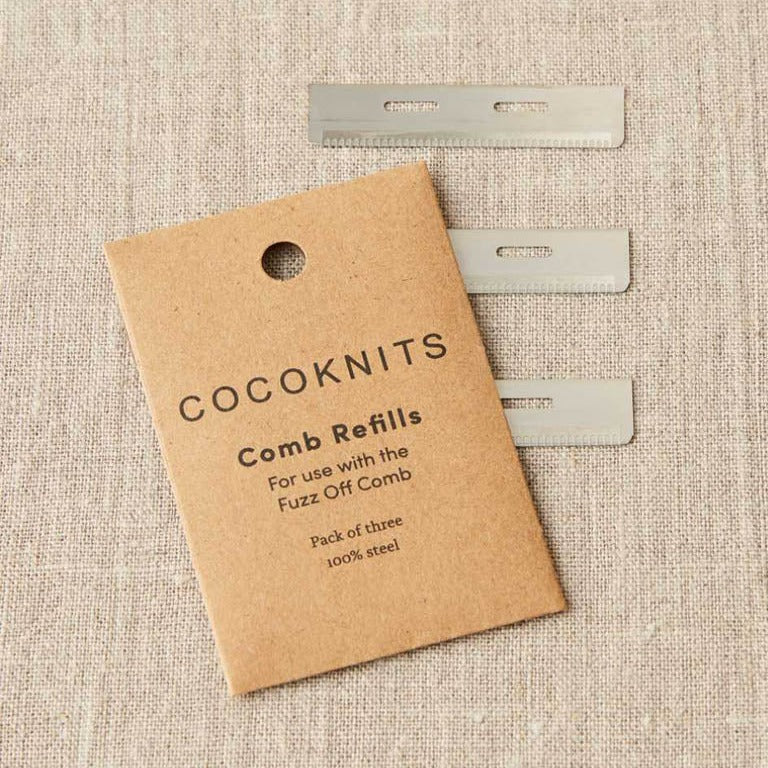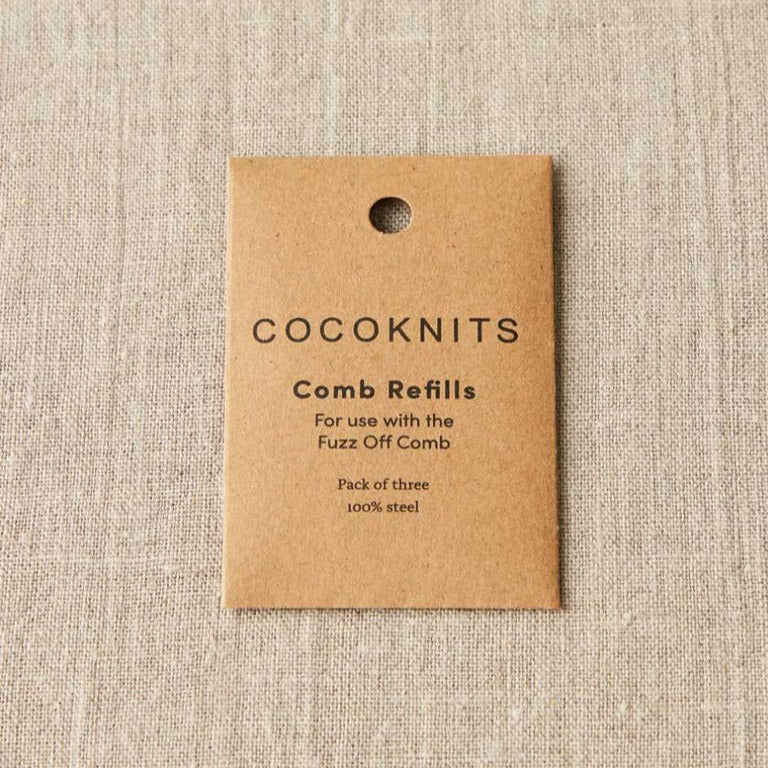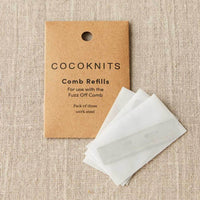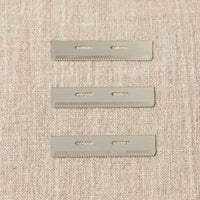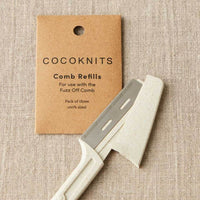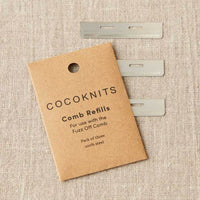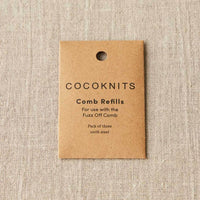 Fuzz Off Comb Refills | Cocoknits
DESCRIPTION

DETAILS

HOW IT'S MADE

HOW TO USE
These recyclable blades are made to replace the blade in your Fuzz Off Comb when it eventually gets dull from heavy use. Each pack comes with 3 blades, and are quick and easy to pop into your comb handle. Plus, reusing the handle and replacing the blades creates less waste and saves you money on your depilling! Old refills can be recycled (they're 100% steel).
FUZZ OFF COMB SOLD SEPARATELY
MATERIAL: Steel blade
INCLUDES: 3 blade refills
Cocoknits products are made with high quality materials which are ethically sourced from the US, China, and Morocco. These blades are made of 100% steel, and are recyclable when they wear out. Cocoknits also packages their products in recyclable, biodegradable kraft paper. Learn more about the brand's values here.
To replace the blade in your Fuzz Off Comb, simply slide up the top portion of the comb to expose the blade, pop the old blade out, pop the new blade in, and slide the top portion back onto the comb!