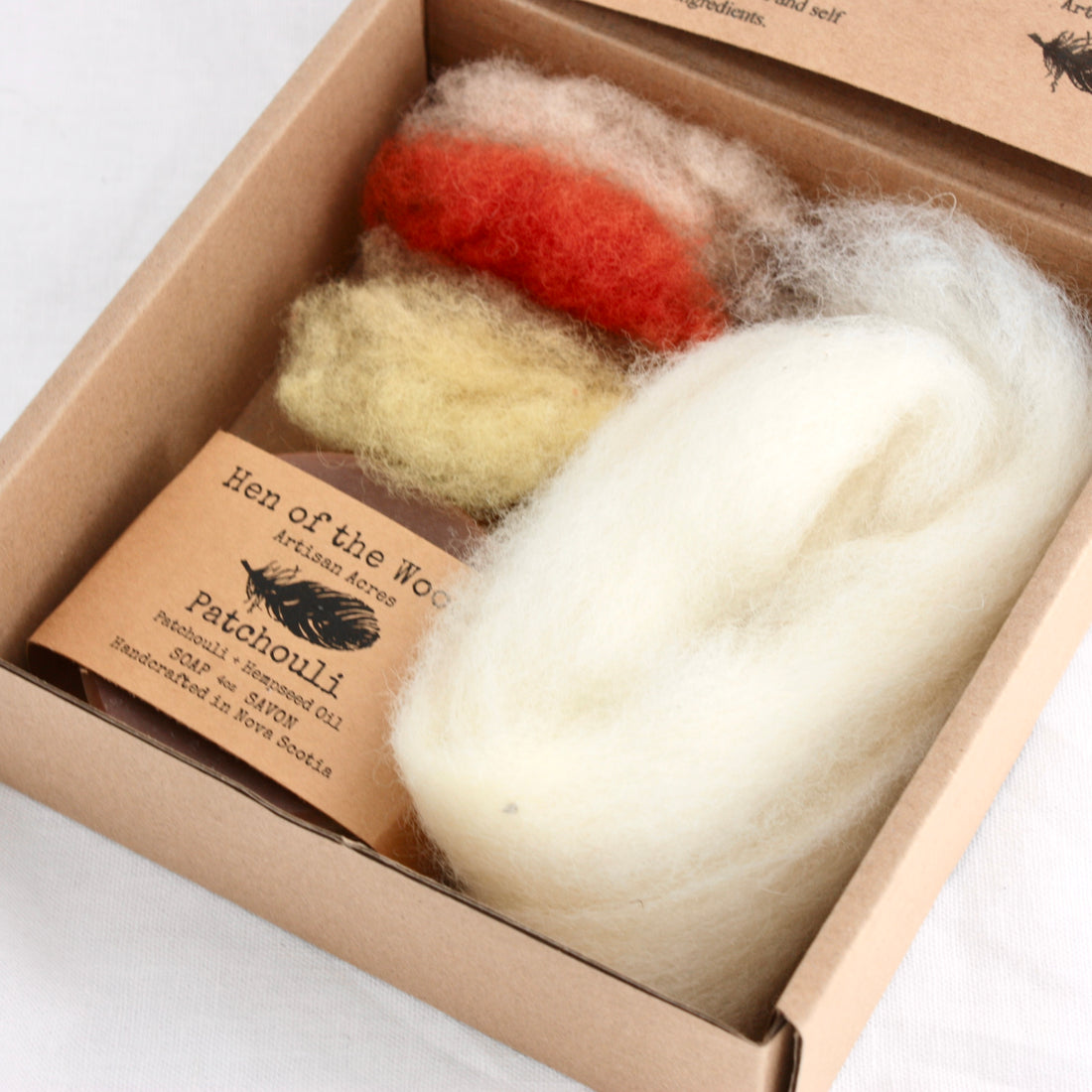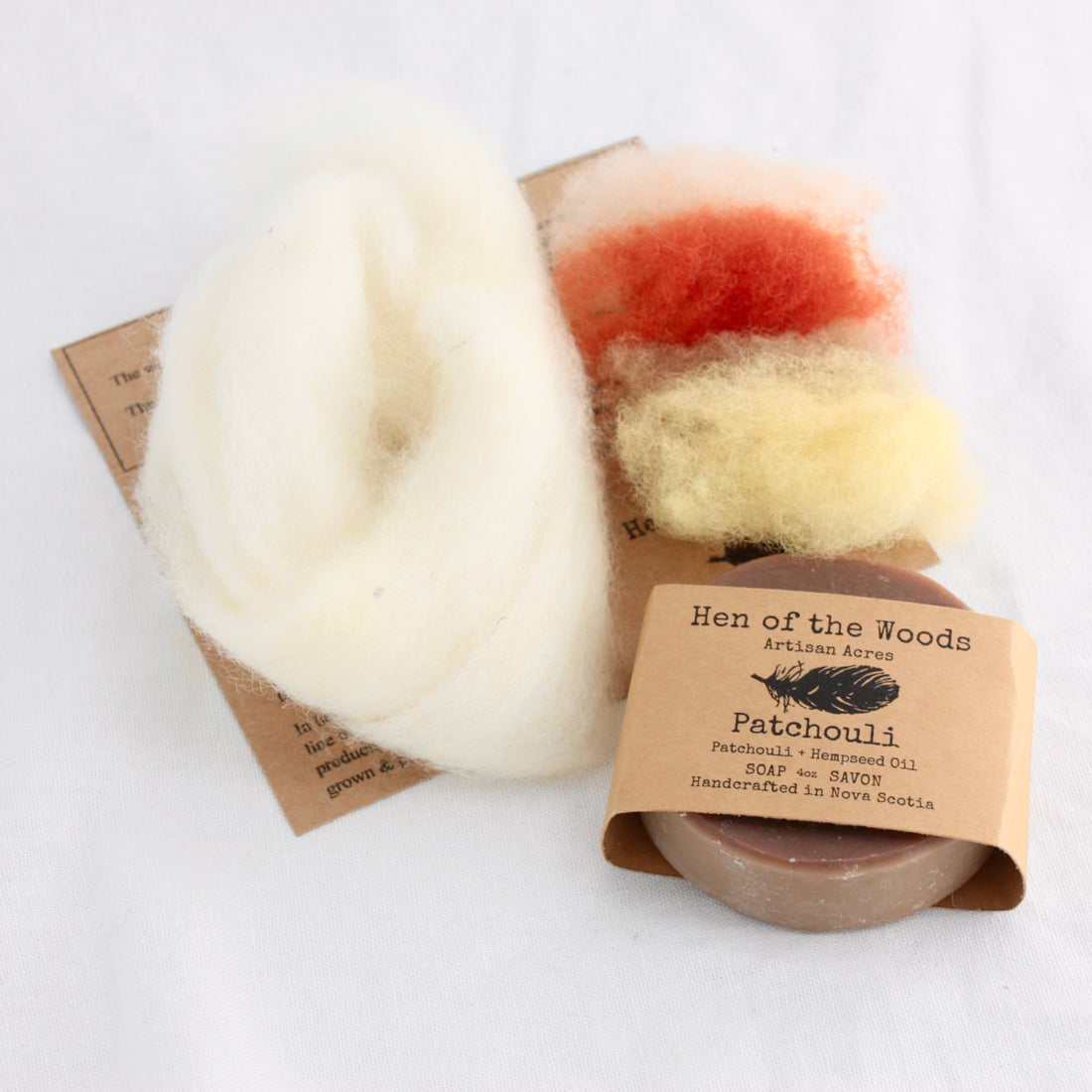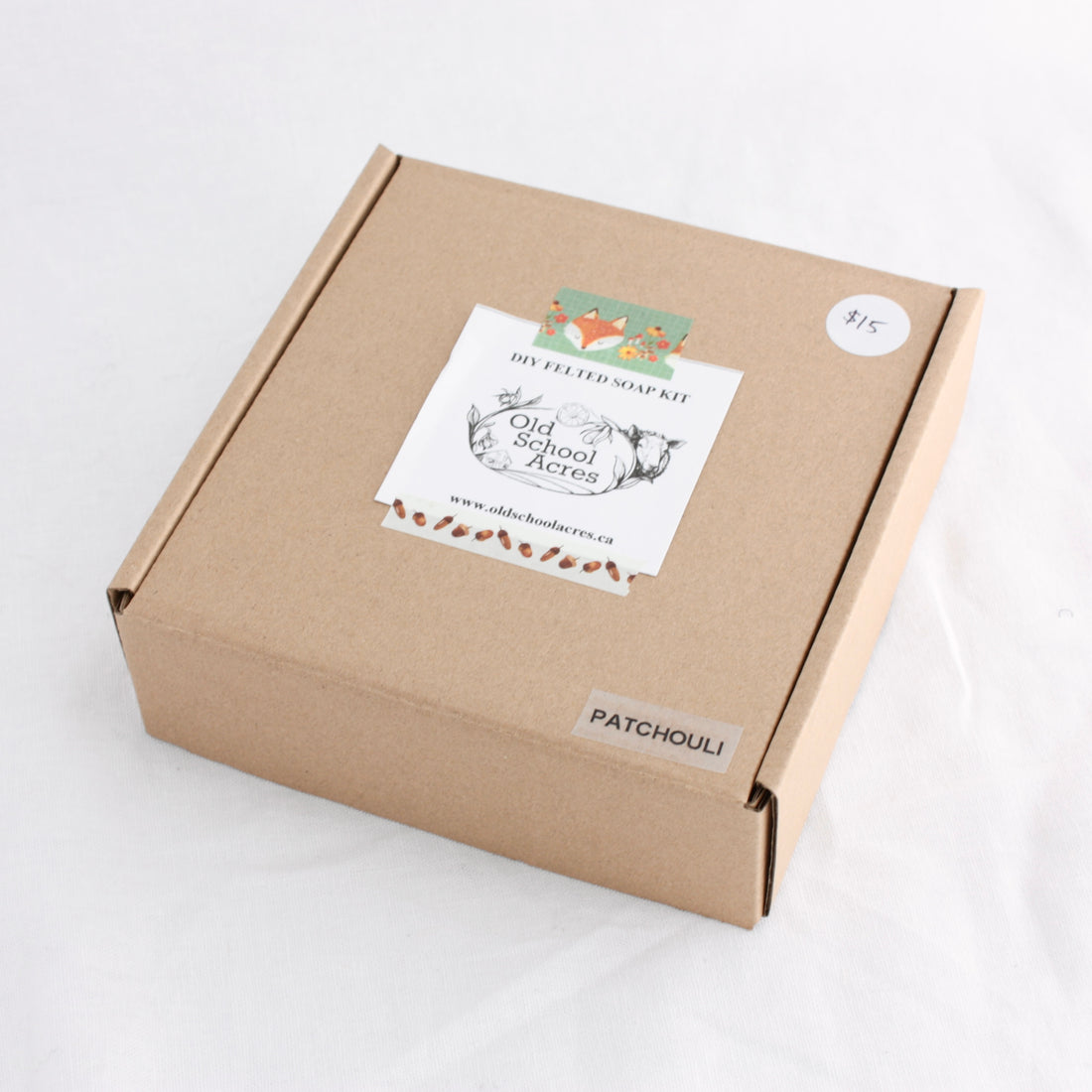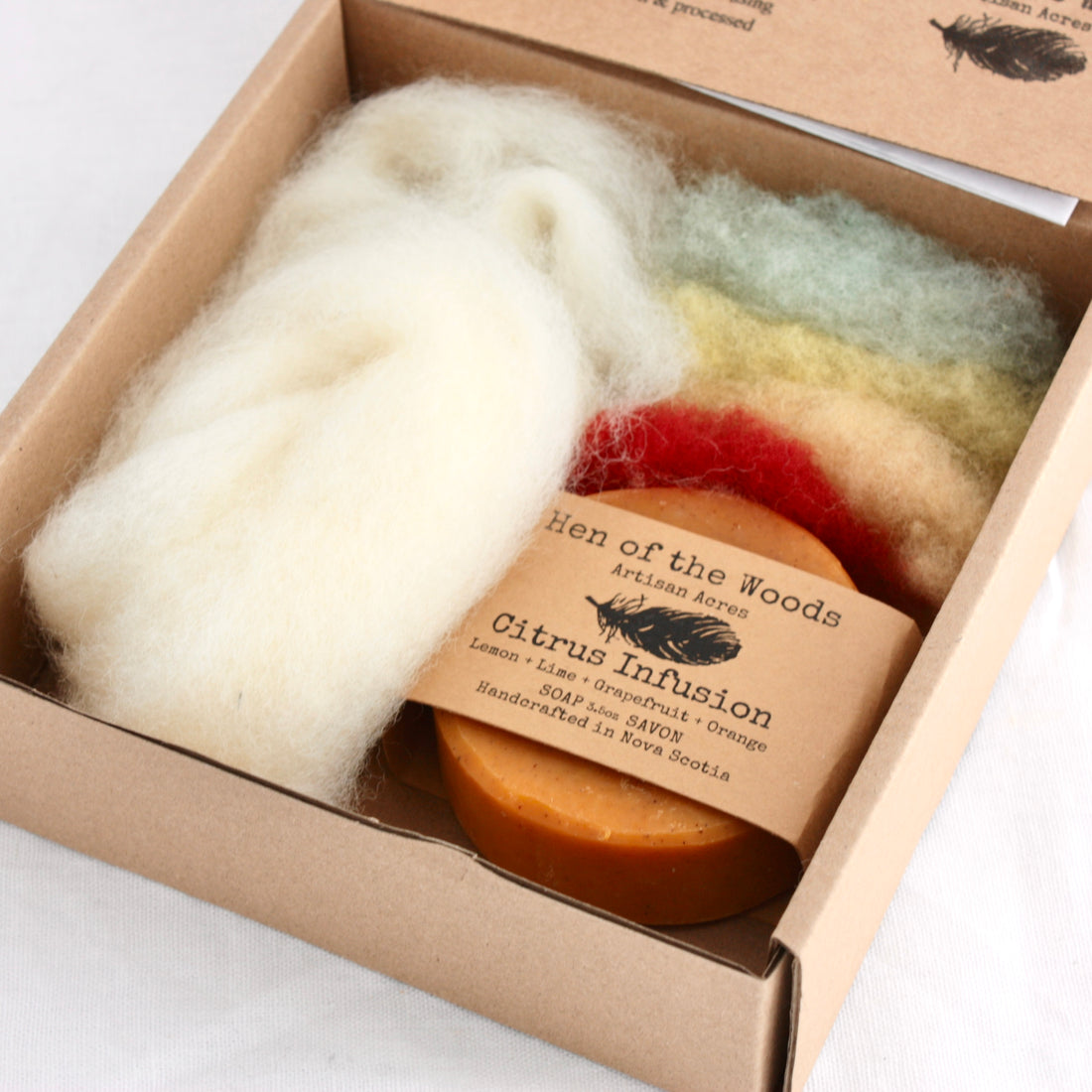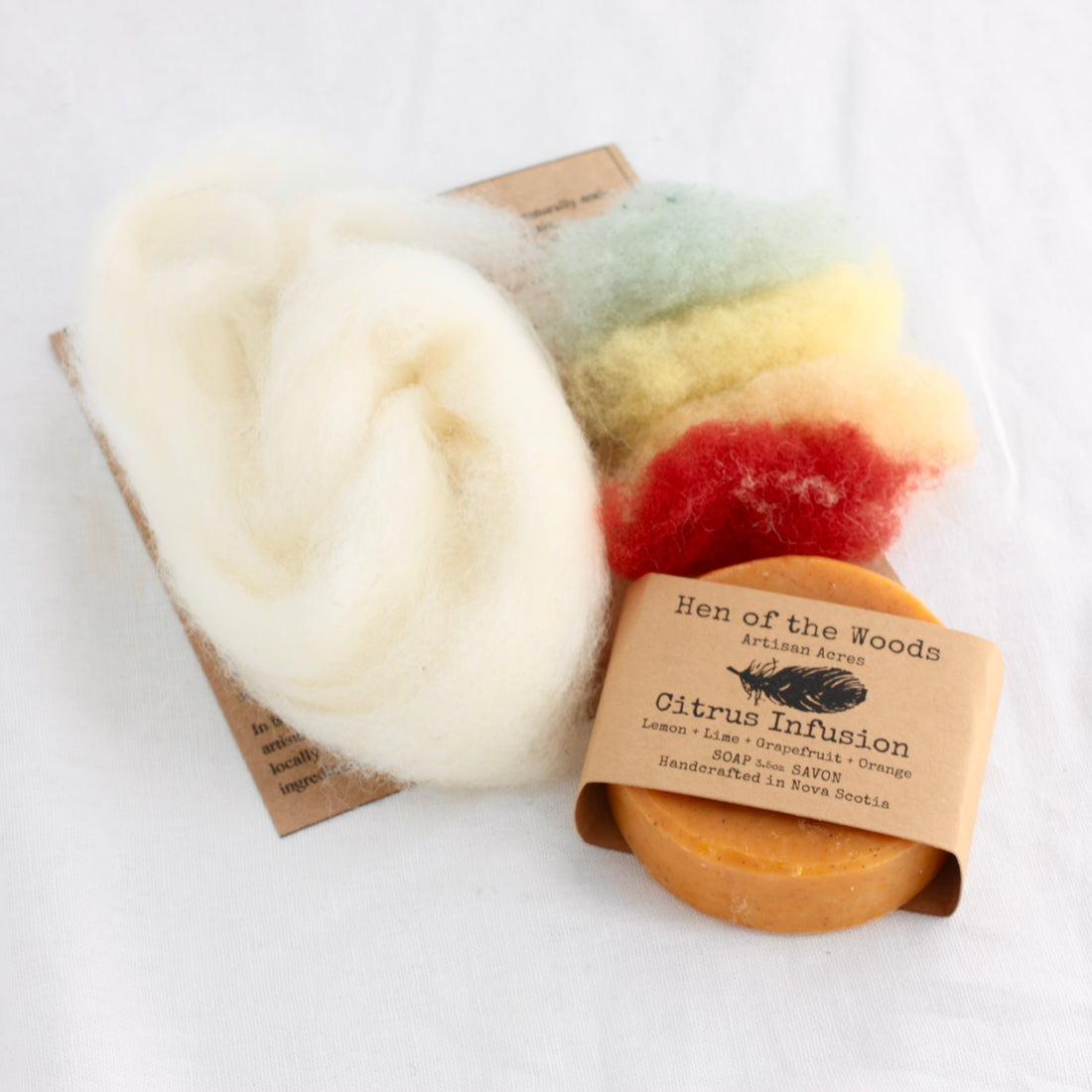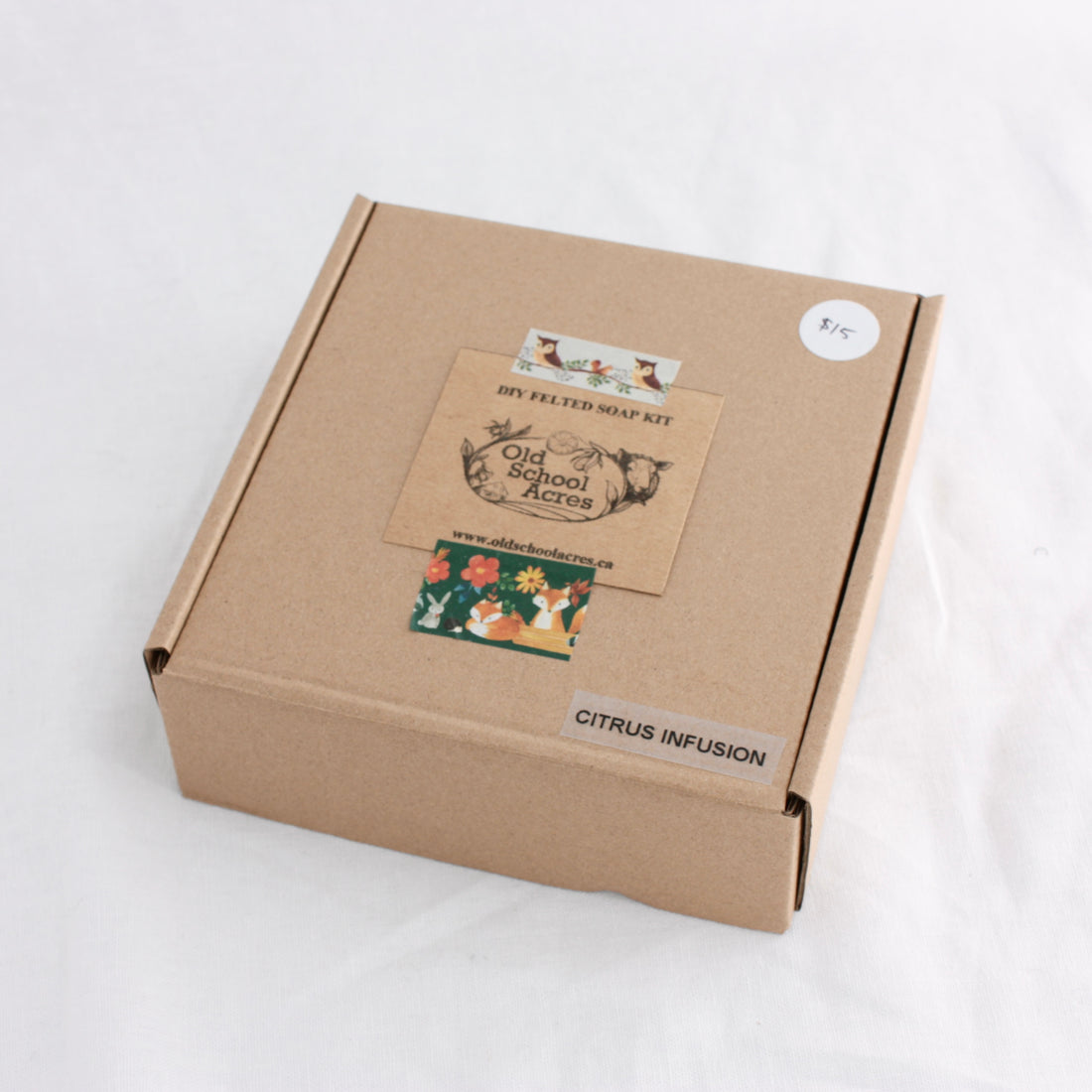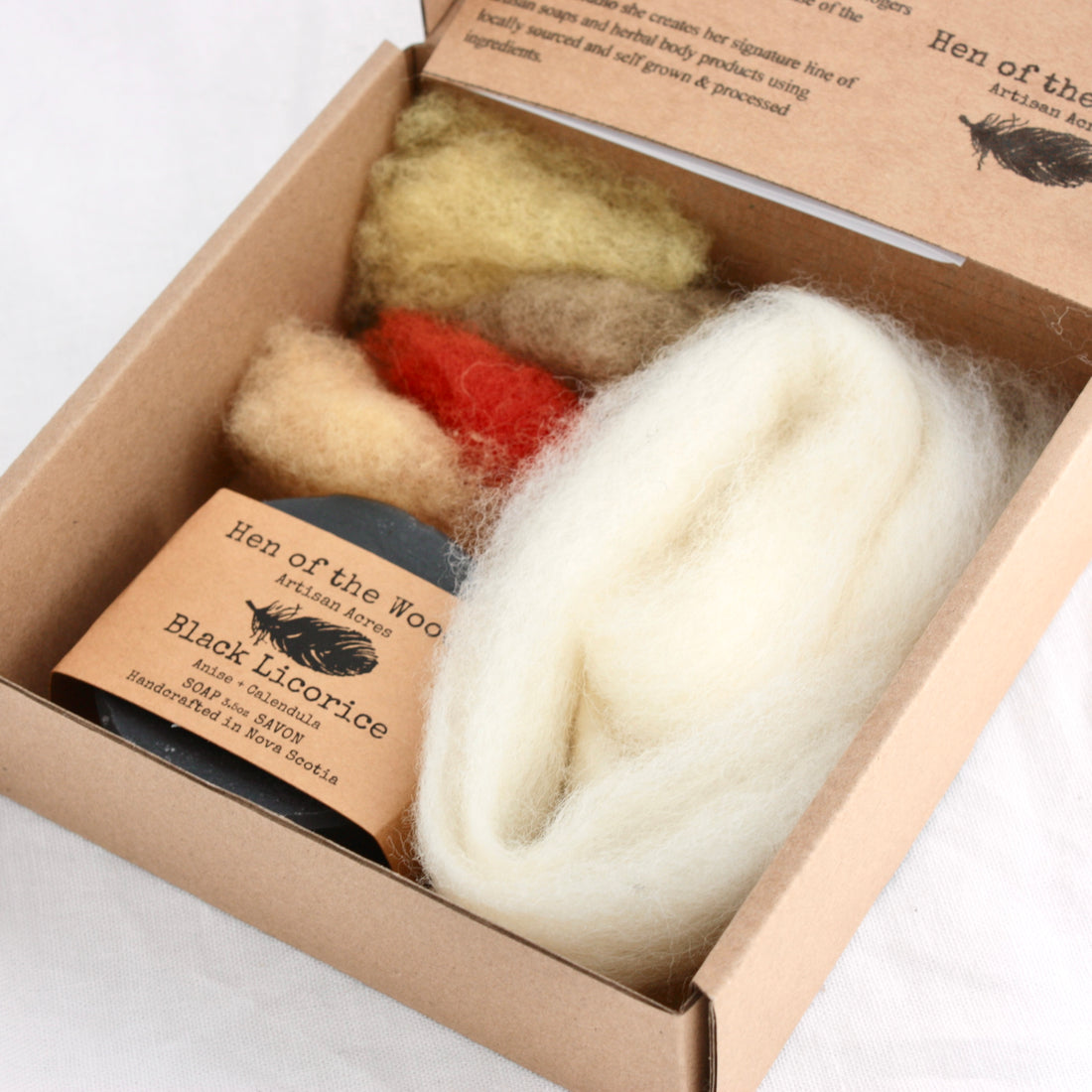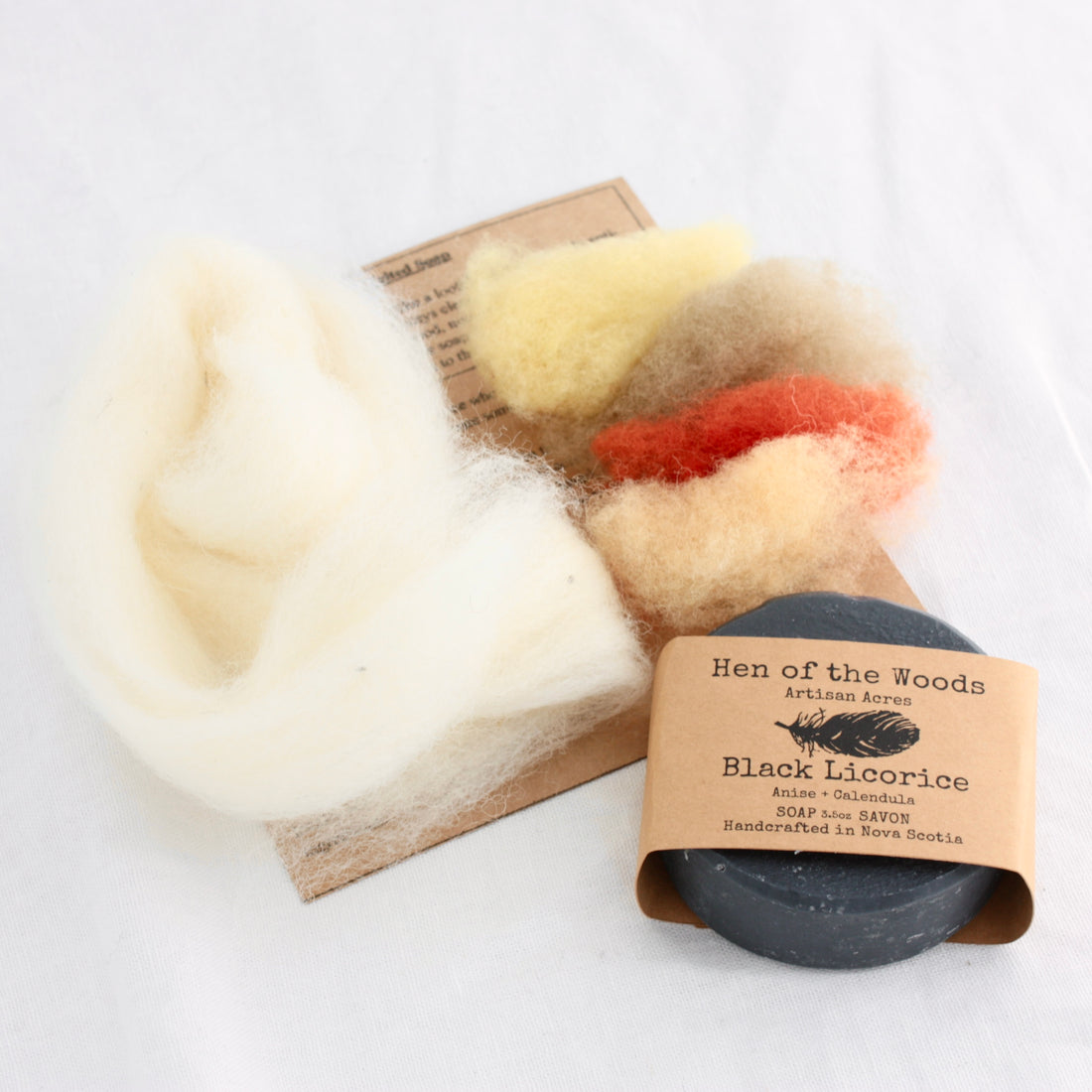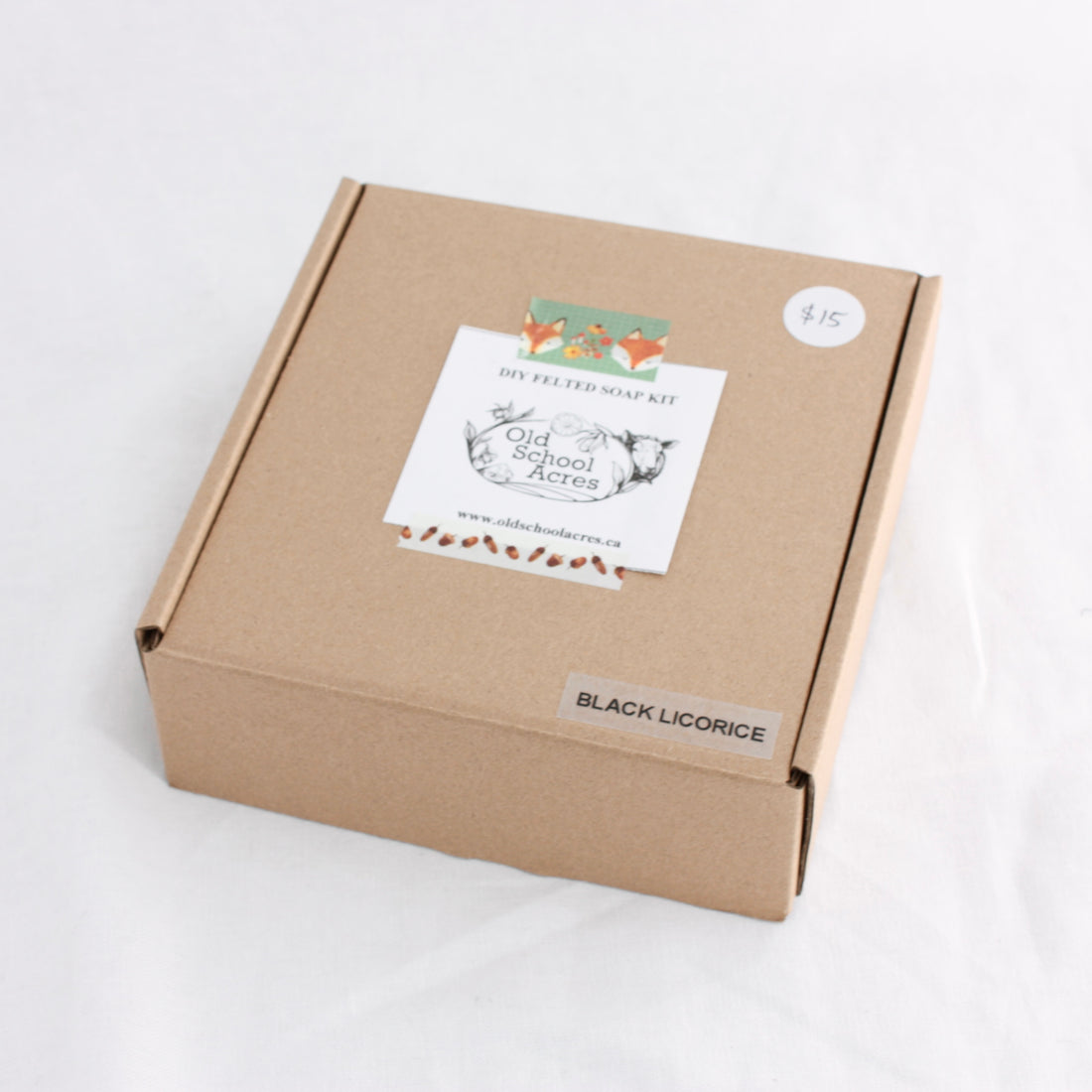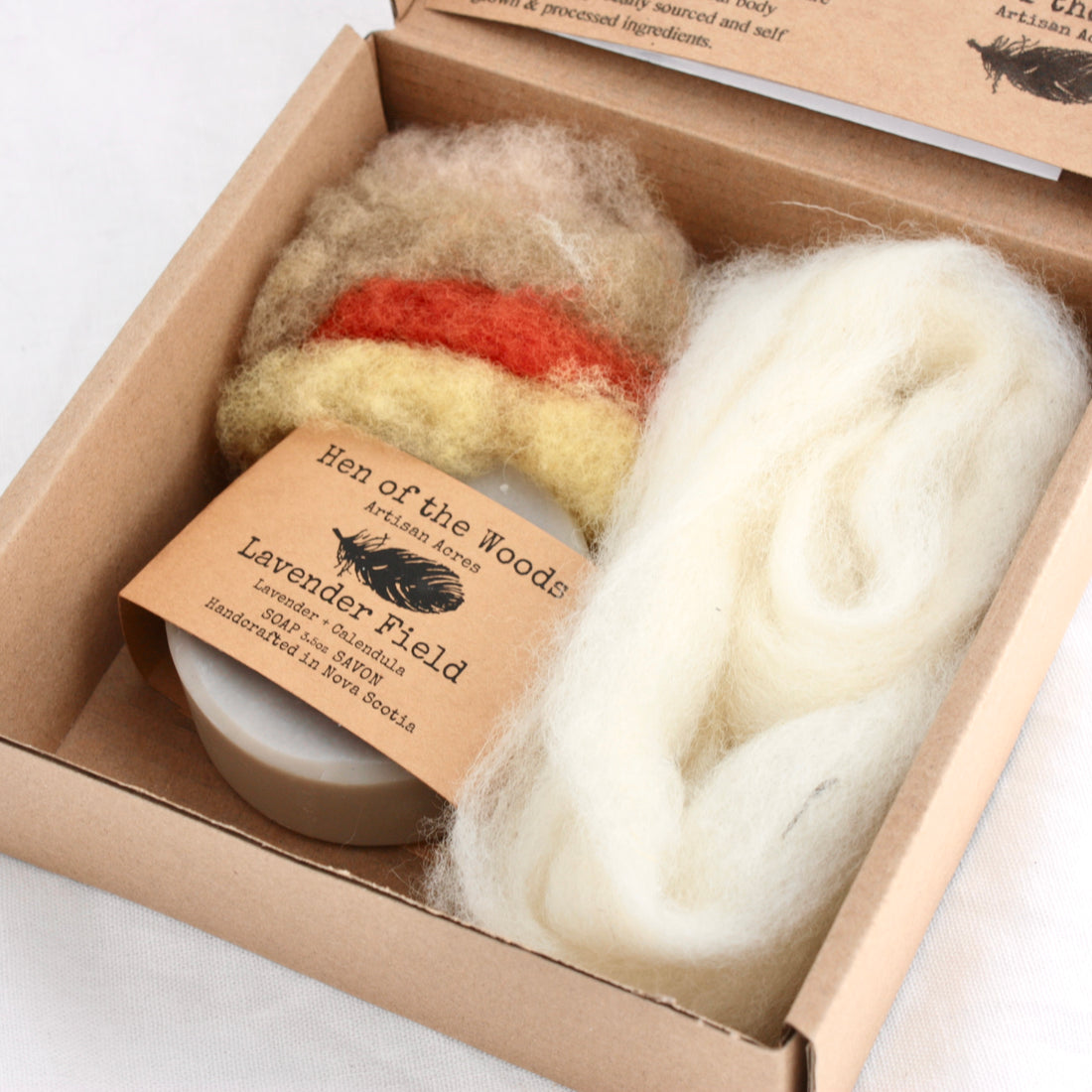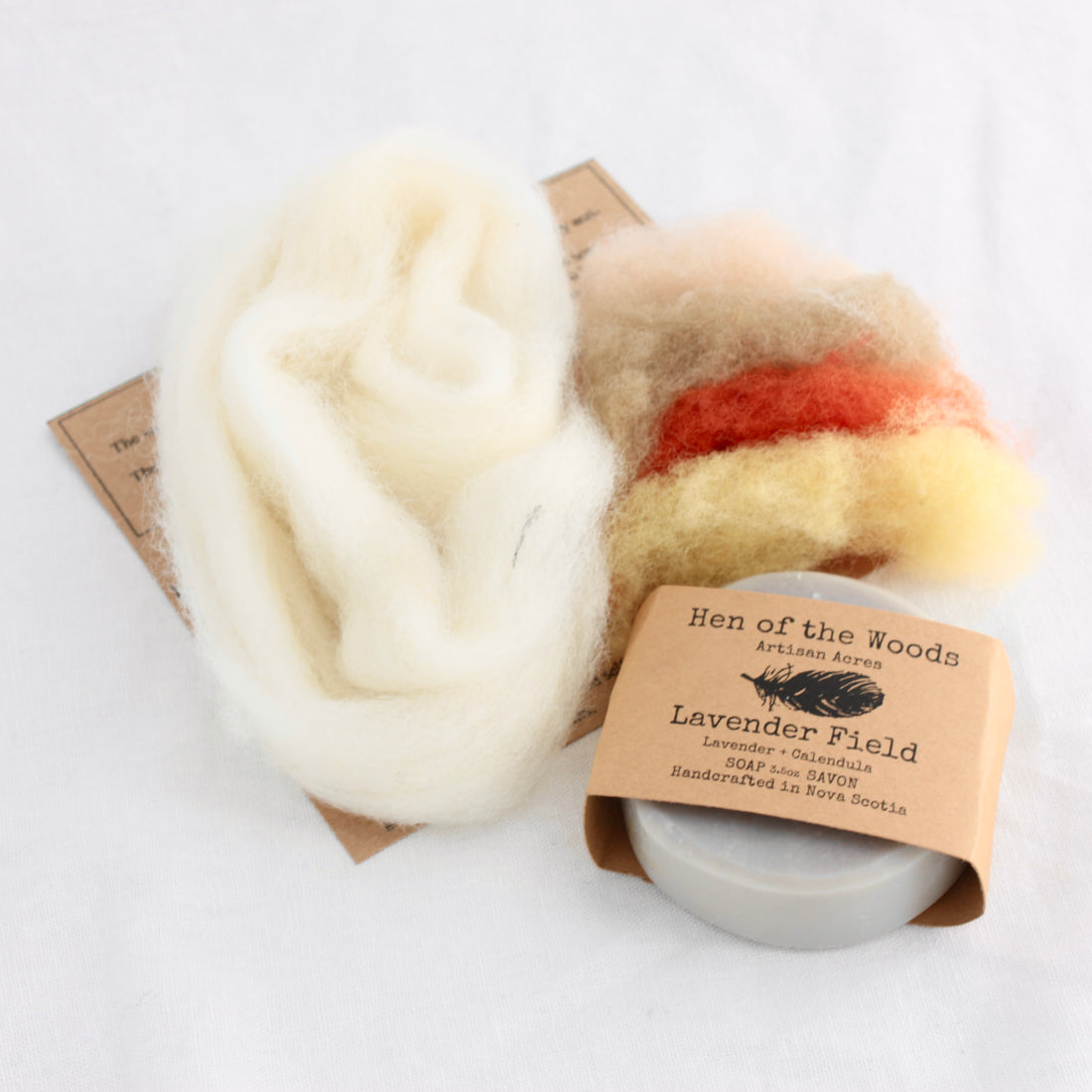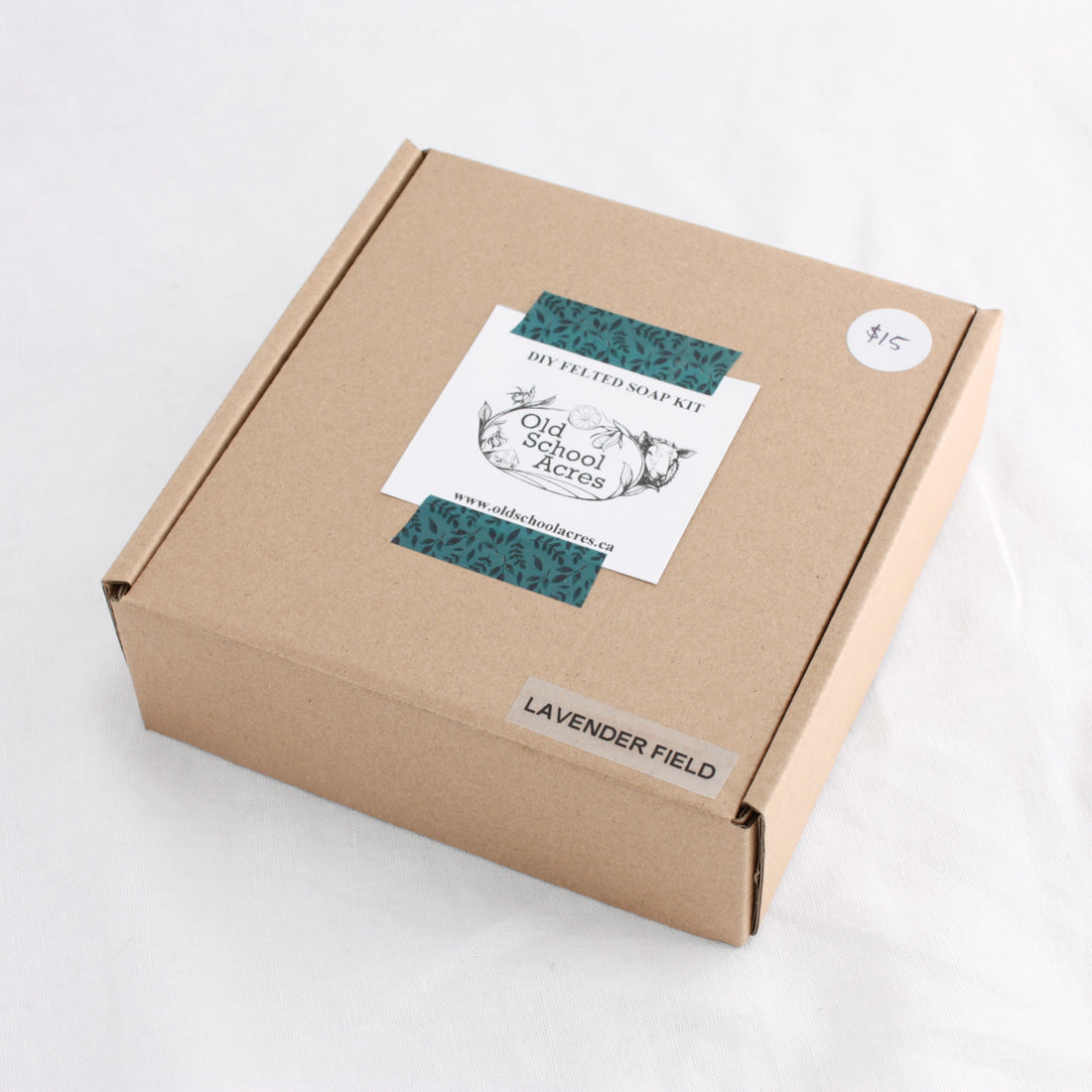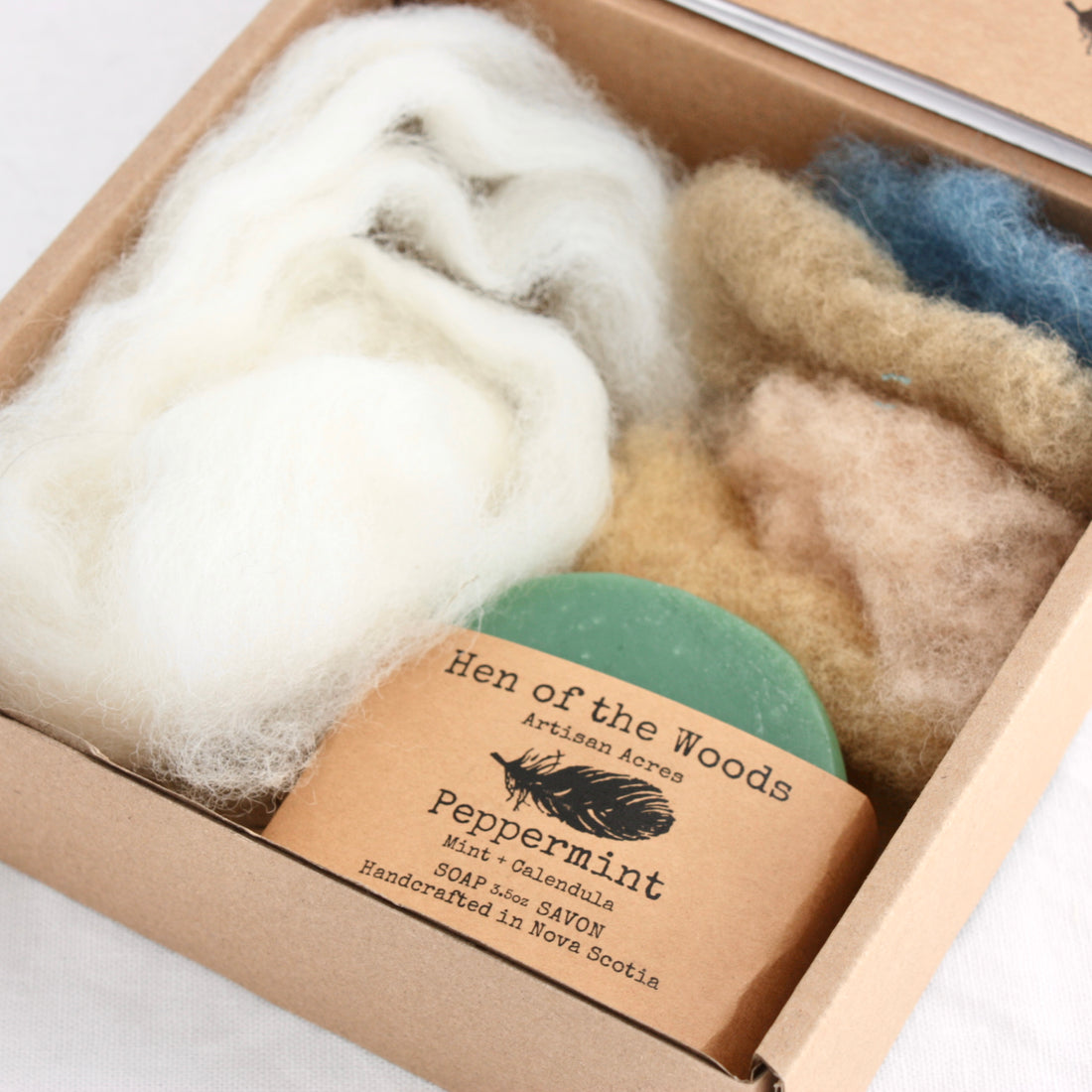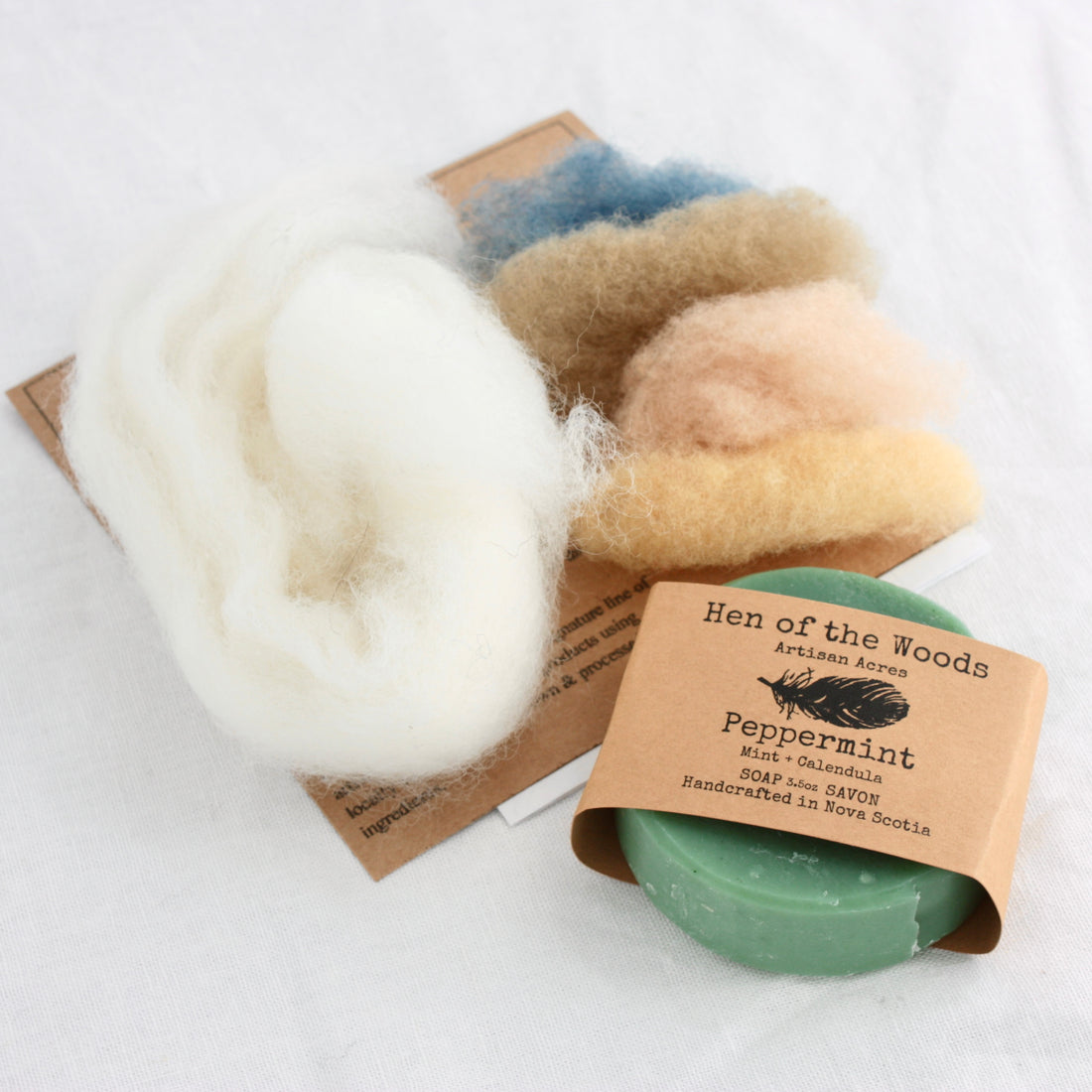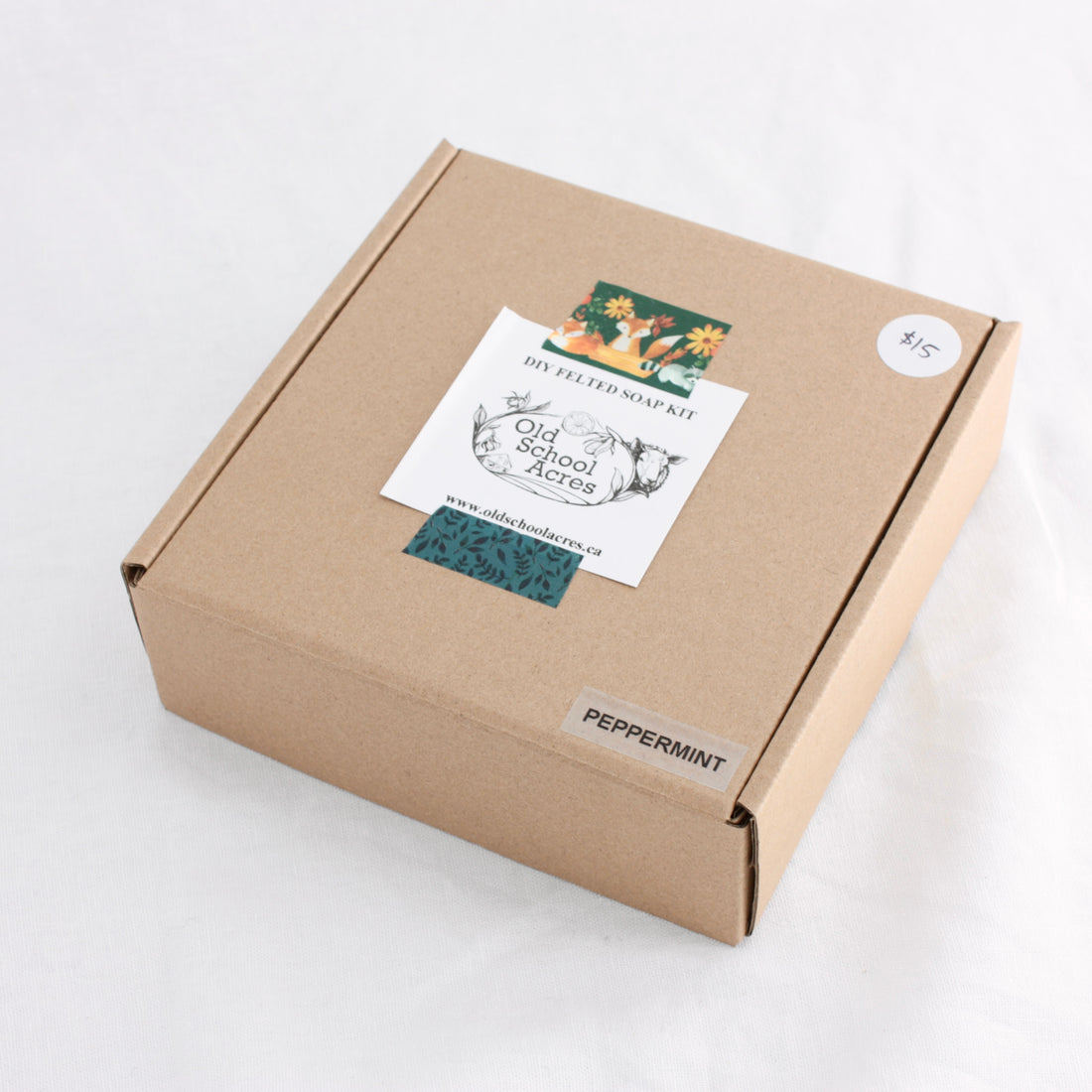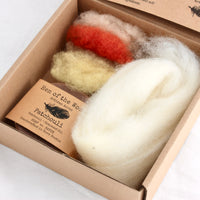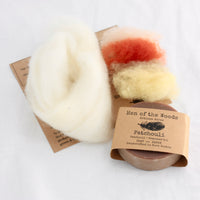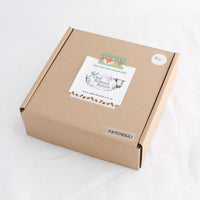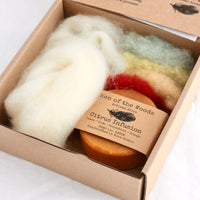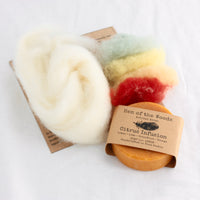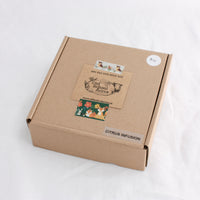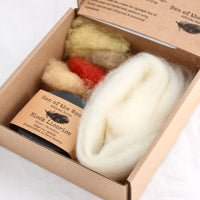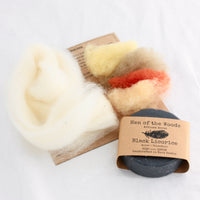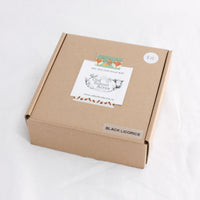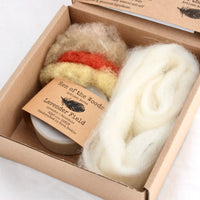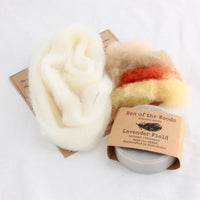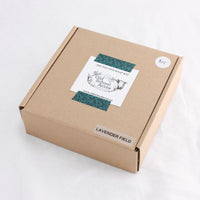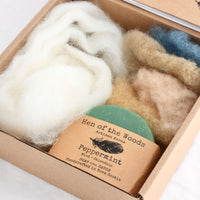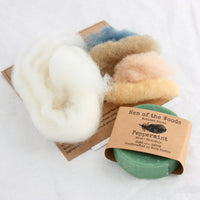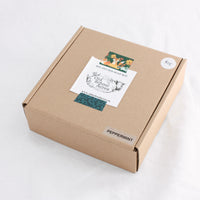 DIY Felted Soap Kit | Old School Acres & Hen of the Woods
DESCRIPTION

BENEFITS

HOW IT'S MADE
These kits come with everything you need to make your very own felted soap! The kit includes a sampling of naturally dyed local roving from Old School Acres, a handmade soap from Hen of the Woods, and a little instruction card on how to make your felted soap. 
Here are some amazing benefits to felted soap:
It lathers better, lasts longer and every last bit of the soap is used

The felt adds gentle exfoliation for your skin

It does not slip around in the bath

The felt shrinks as the bar gets smaller

No more soap slime

At the end you are left with a little felt pouch. You can simply compost your felt, or add a few drops of essential oil and use as a drawer freshener! 

It will not hold germs; wool is naturally antibacterial, breathable and odour resistant.
Located in the hills of Nova Scotia's North Mountain, Old School Acres is a first-generation 52-acre farm run by Kellyn & Mike Hough. To learn more about Old School Acres farm, visit their website here.
Hen of the Woods is a farm and soapery in the Annapolis Valley run by Emily Rogers and her family. Many of the ingredients used are local to Nova Scotia, and to her farm. Find out more about Hen of the Wood here.