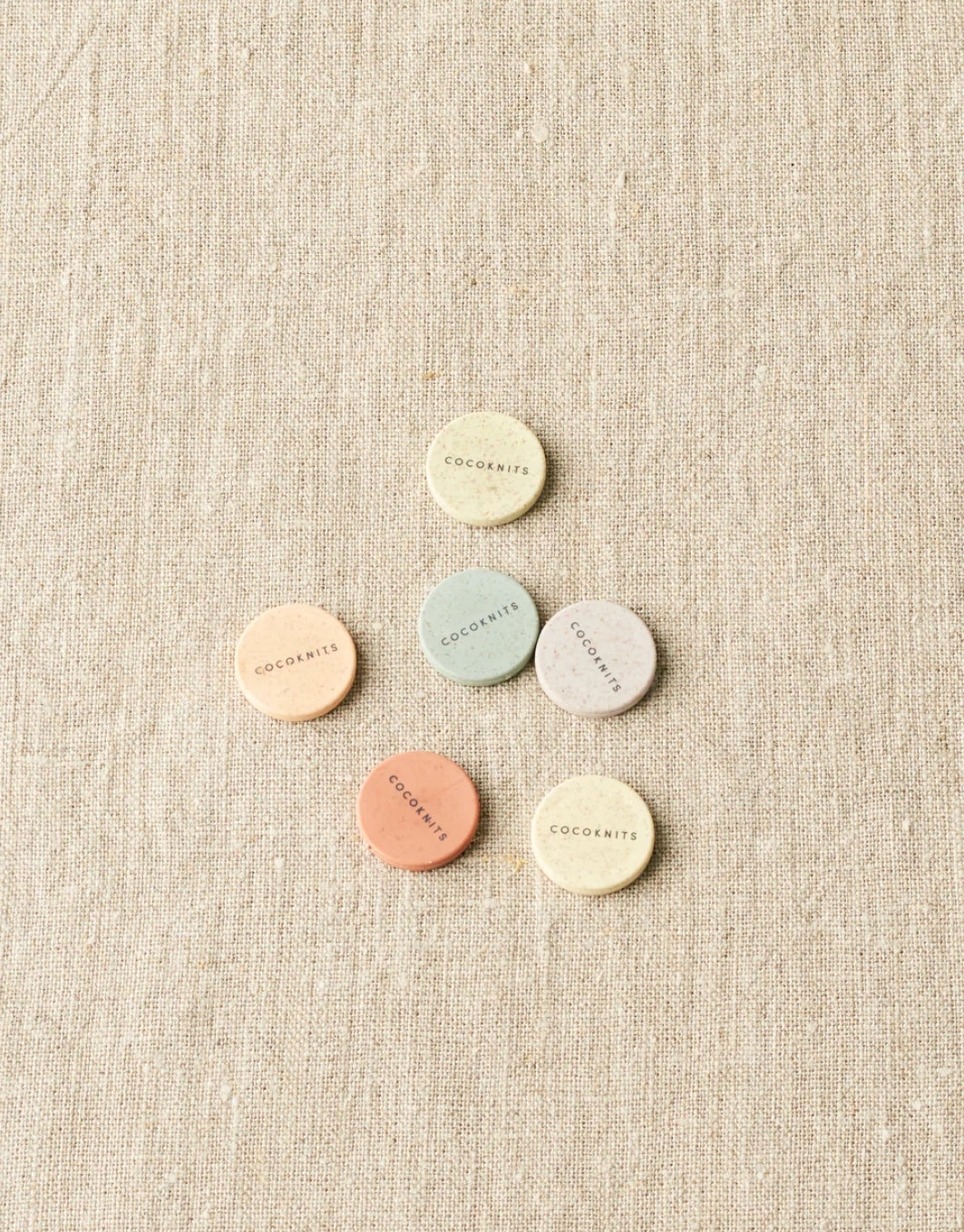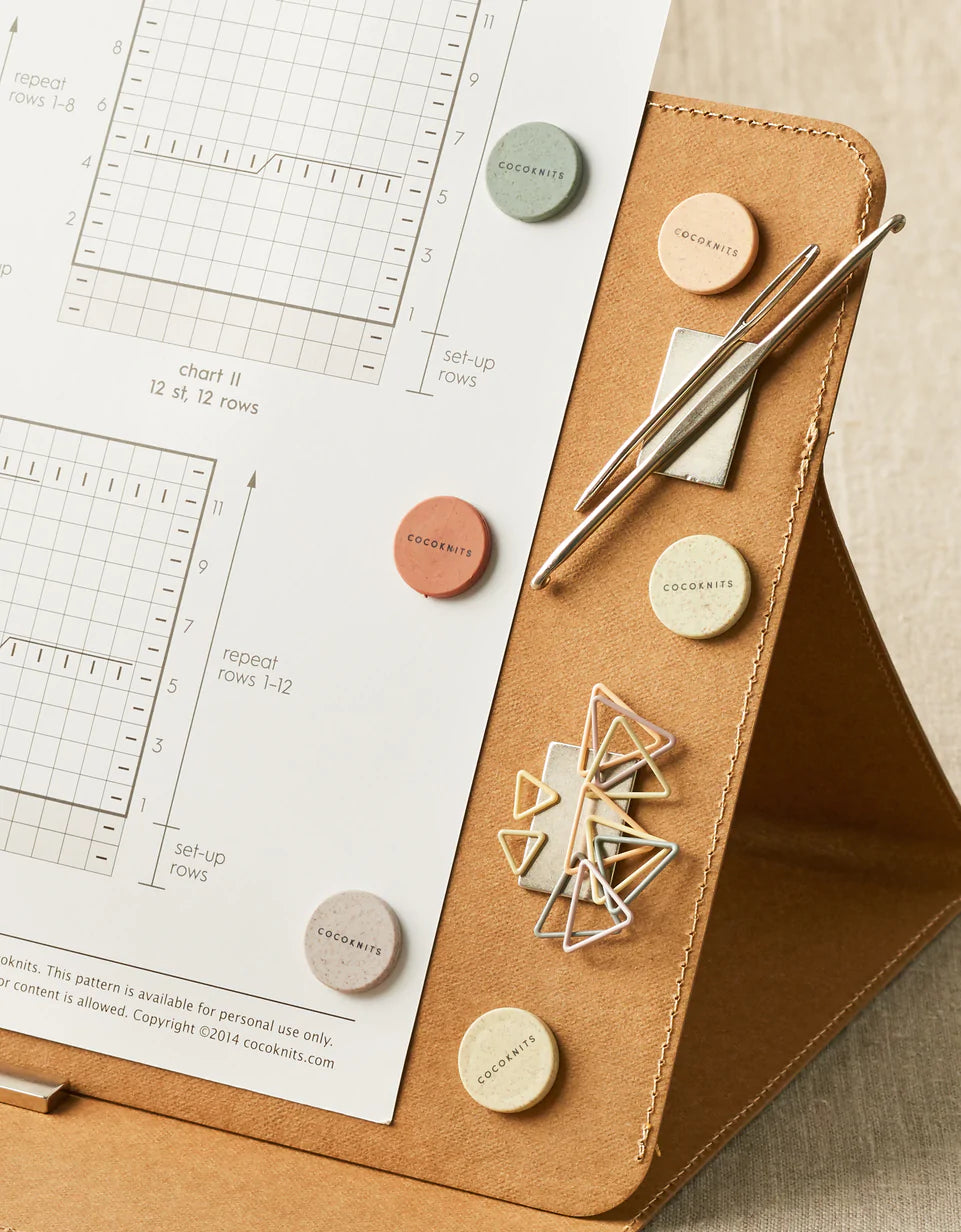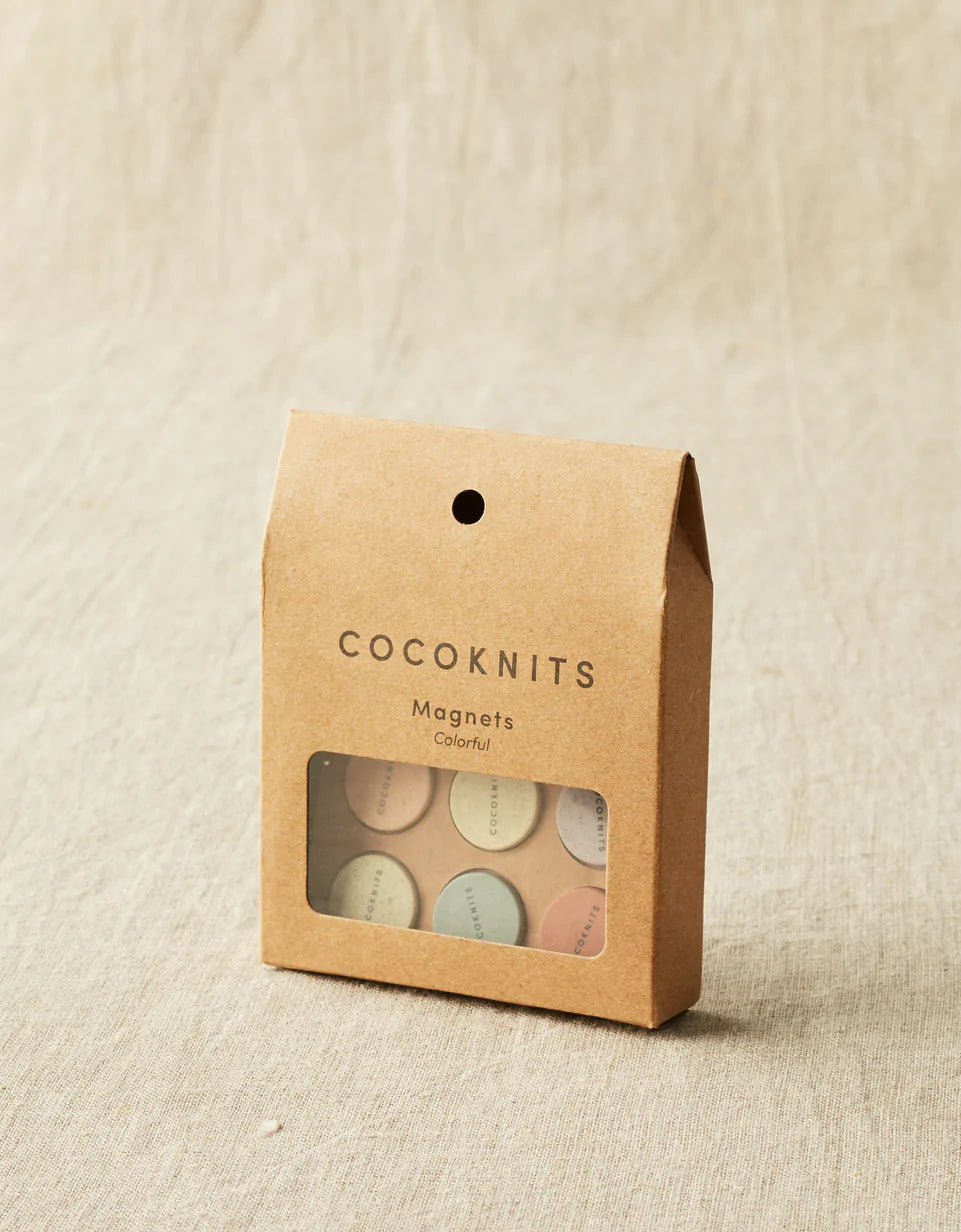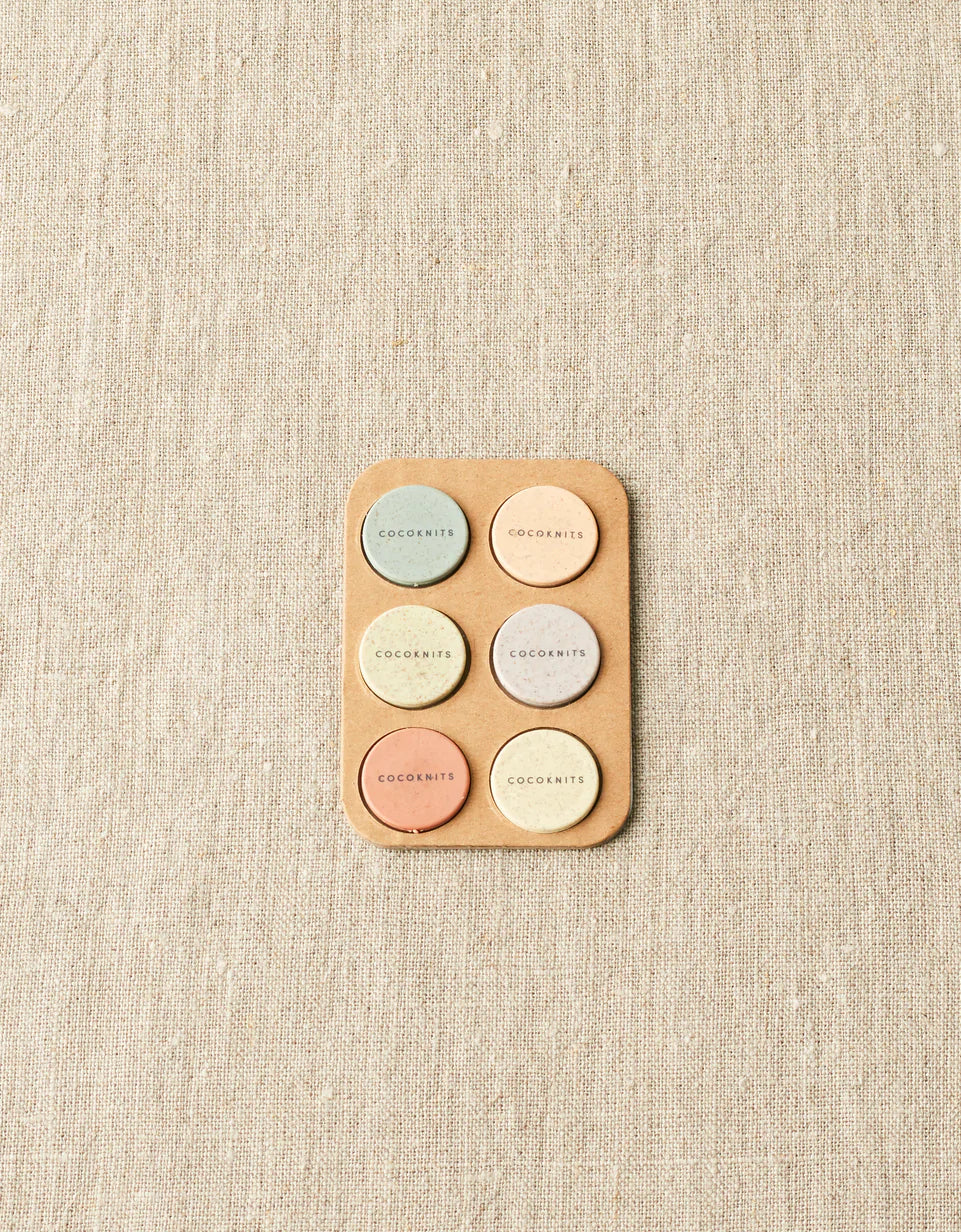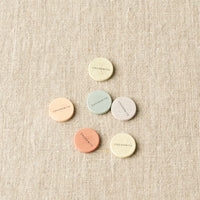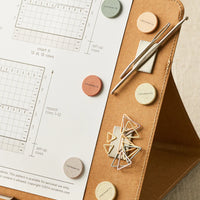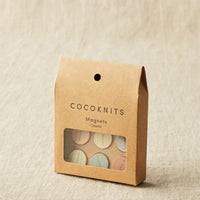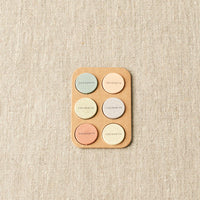 Colourful Magnet Set | Cocoknits
DESCRIPTION

DETAILS

HOW IT'S MADE

HOW TO USE
These colourful magnets are made to be used in conjunction with the Cocoknits Maker's Board. The set comes with 6 magnets, each made from PLA, which is a plant waste material - meaning it's biodegradable!
MATERIAL: PLA (100% fiber waste called polylactic acid, which is made from fermented plant starch such as corn, beets or sugar cane. It is 100% biodegradable, not water soluble, and contains no plastic)
DIMENSIONS: 2cm diameter (1.75")
INCLUDES: 6 magnets in total
Cocoknits products are made with high quality materials which are ethically sourced from the US, China, and Morocco. The PLA in these magnets is 100% biodegradable and was formed around the magnet component without the use of glue. Cocoknits packages their products in recyclable, biodegradable kraft paper. Learn more about the brand's values here.
You can use these magnets to hold patterns, charts, and notes with your Maker's Board, or as regular fridge magnets. The magnets are also strong enough to hold small notions on the covered side, so you can stick stitch markers, paper clips, bobby pins, or sewing pins to these!