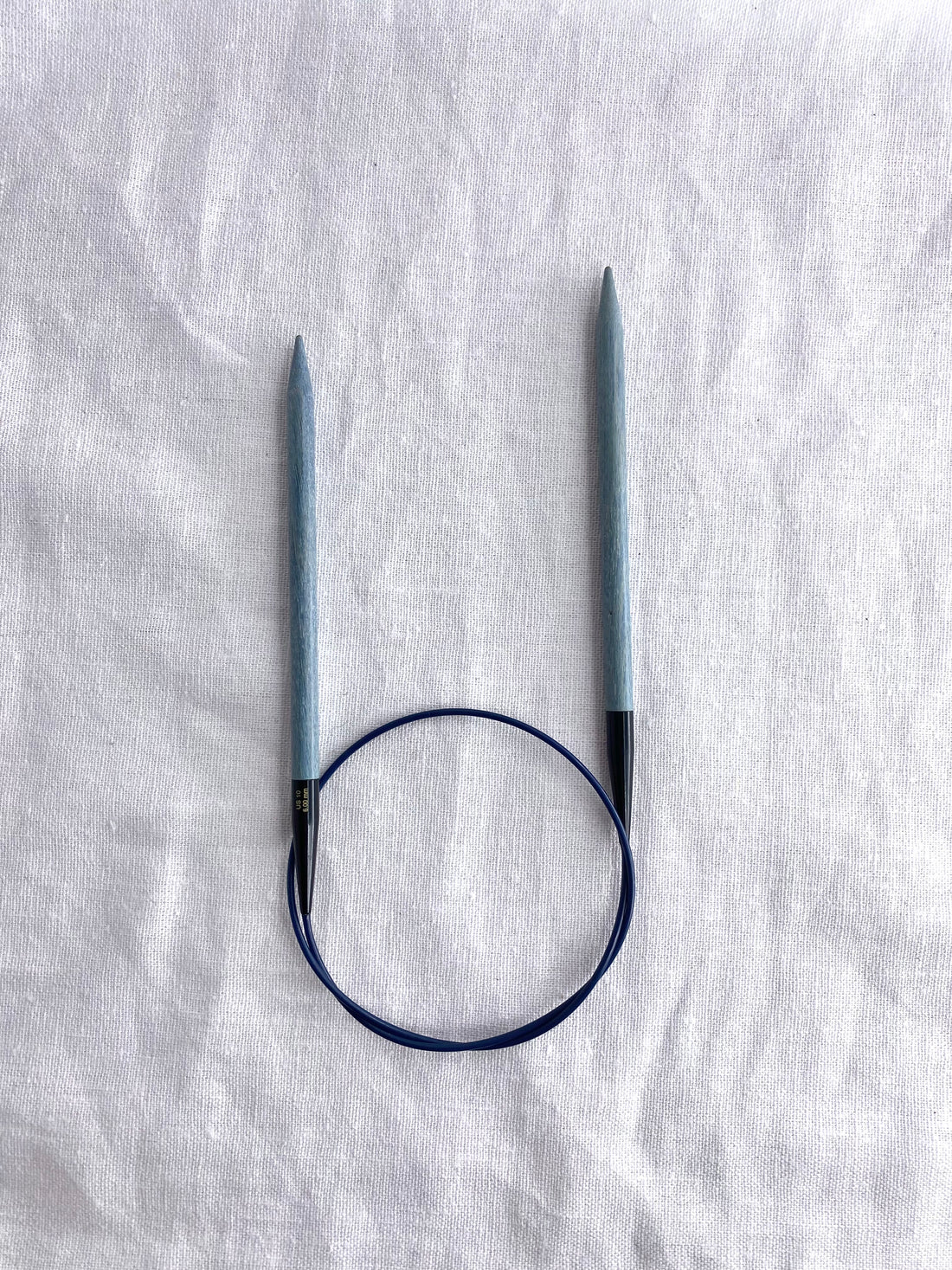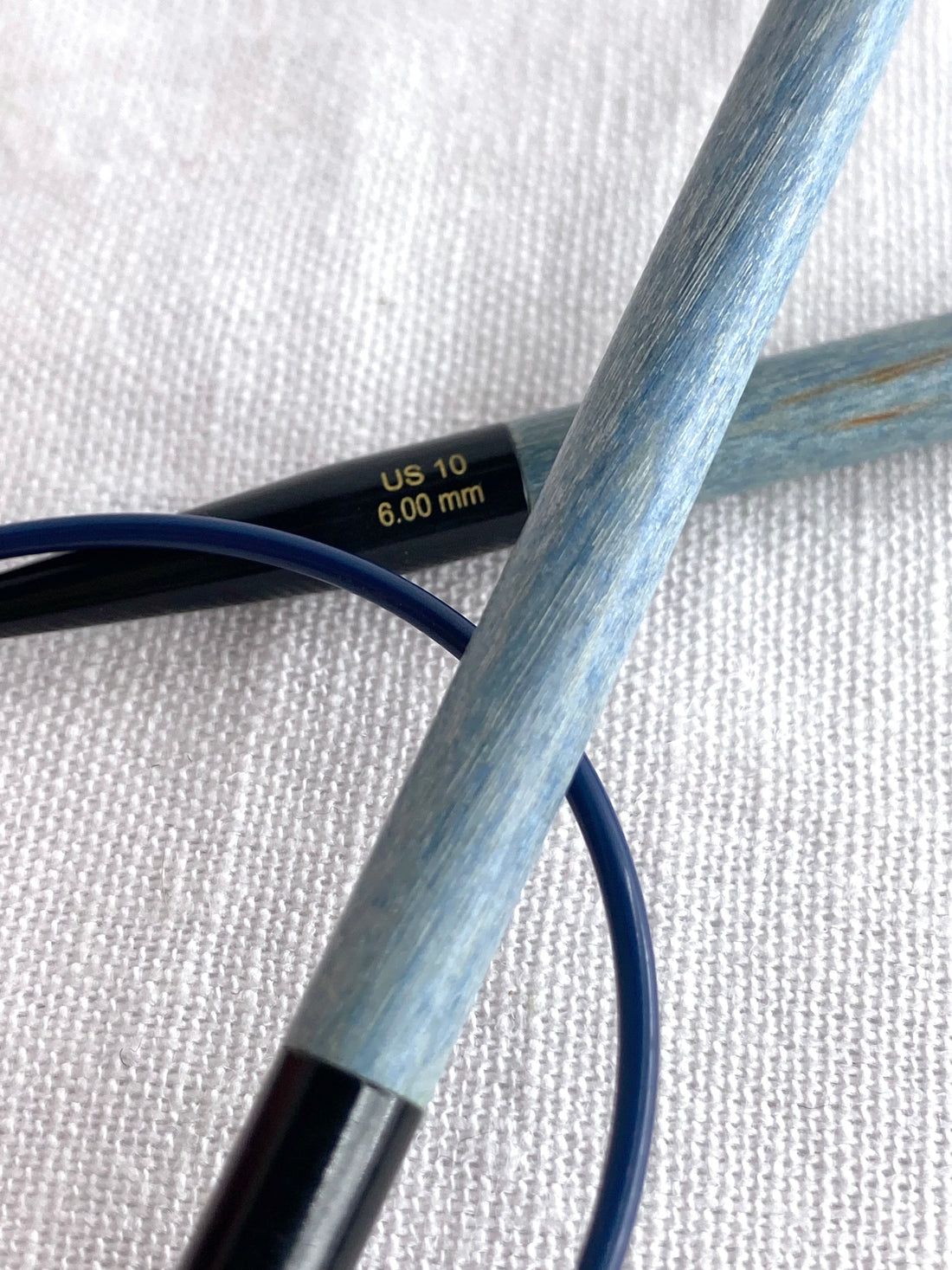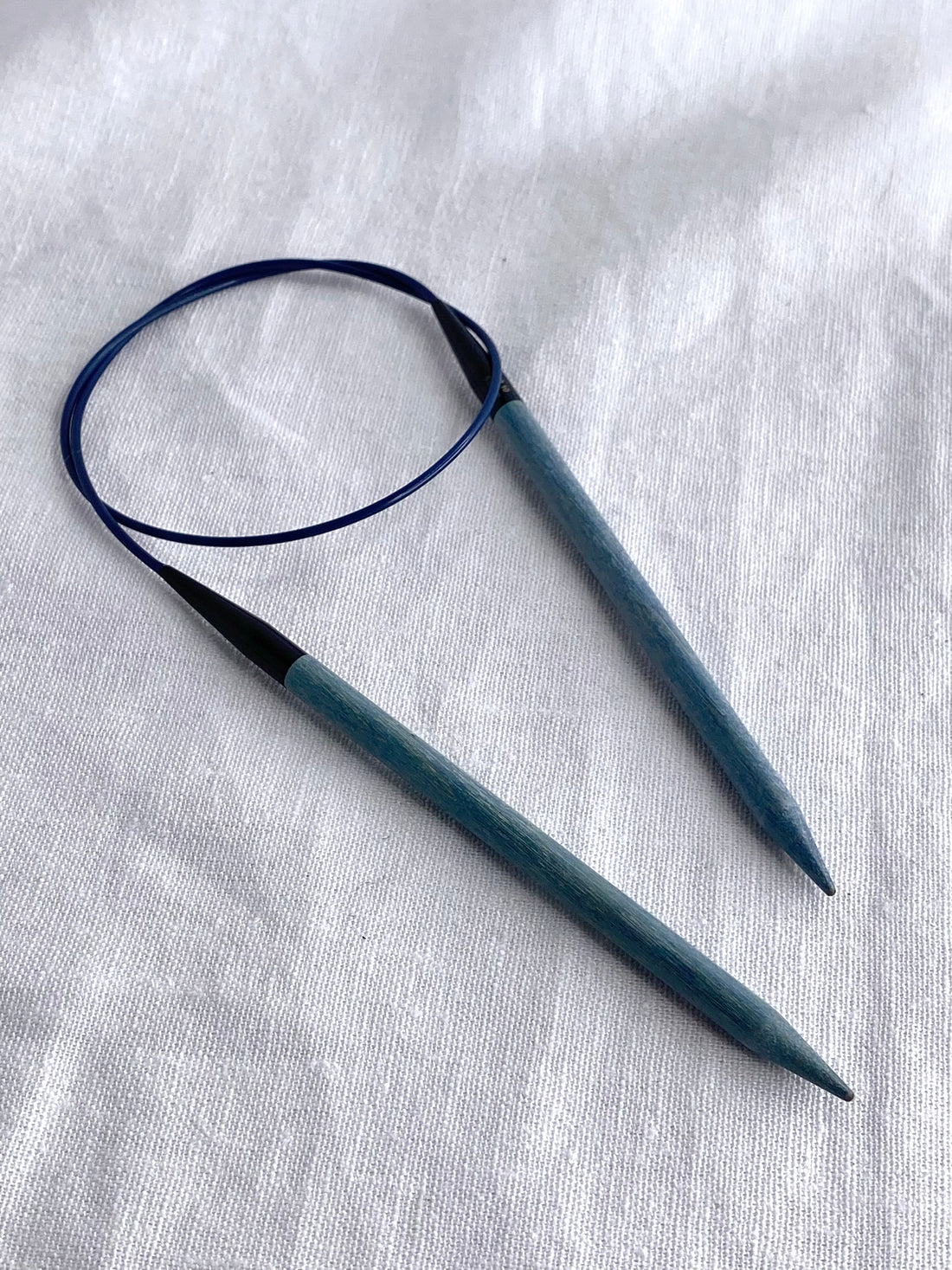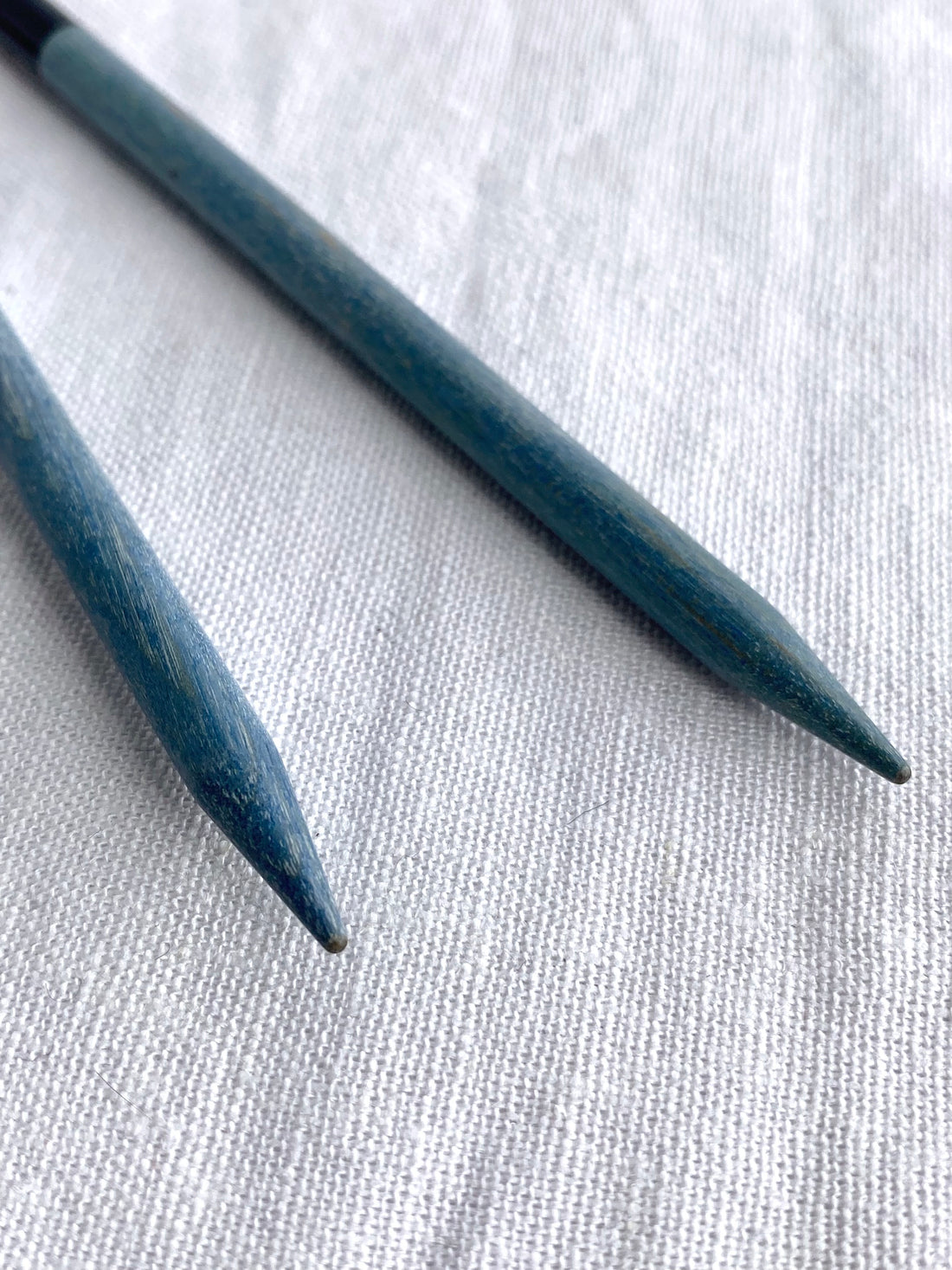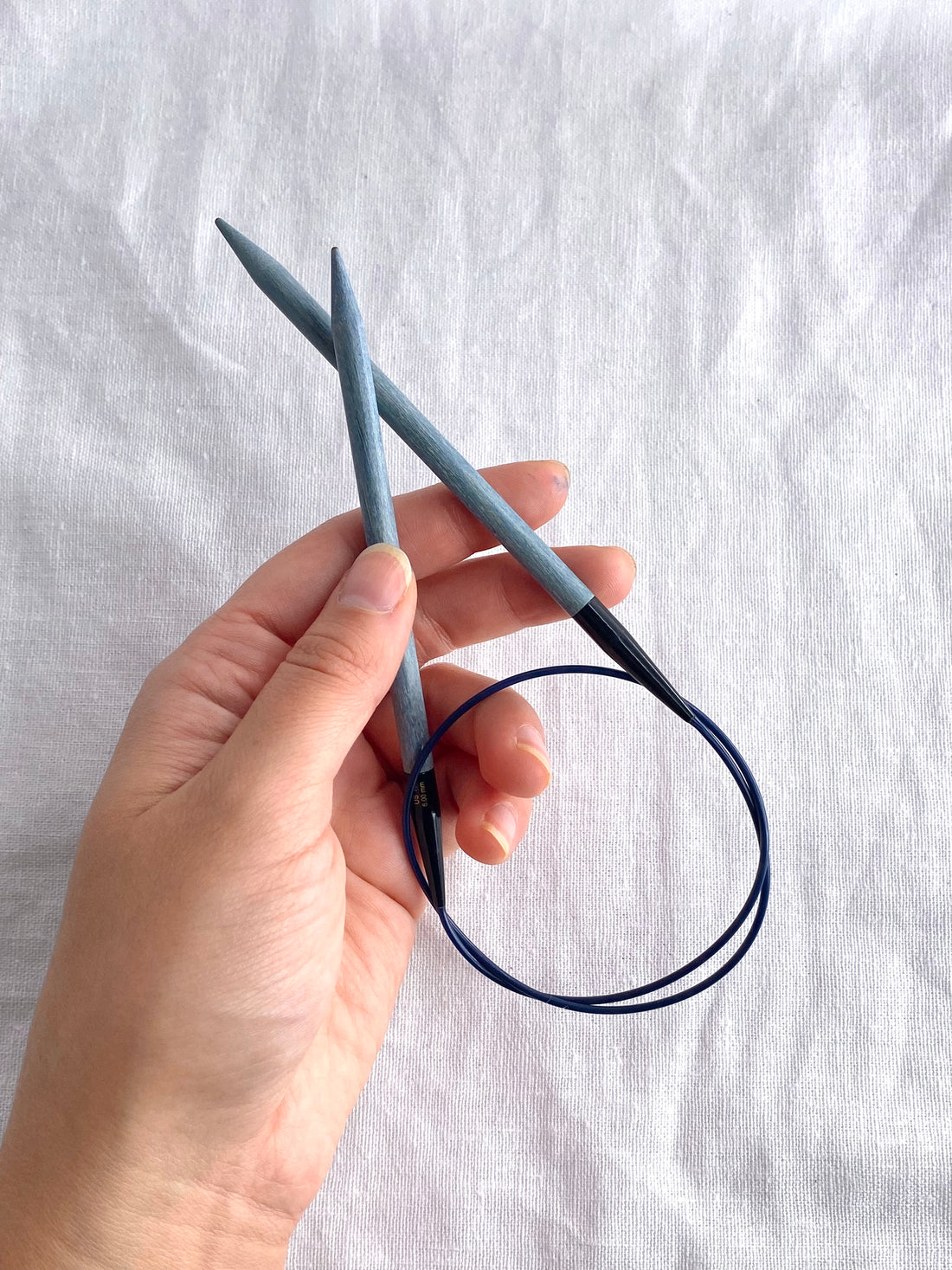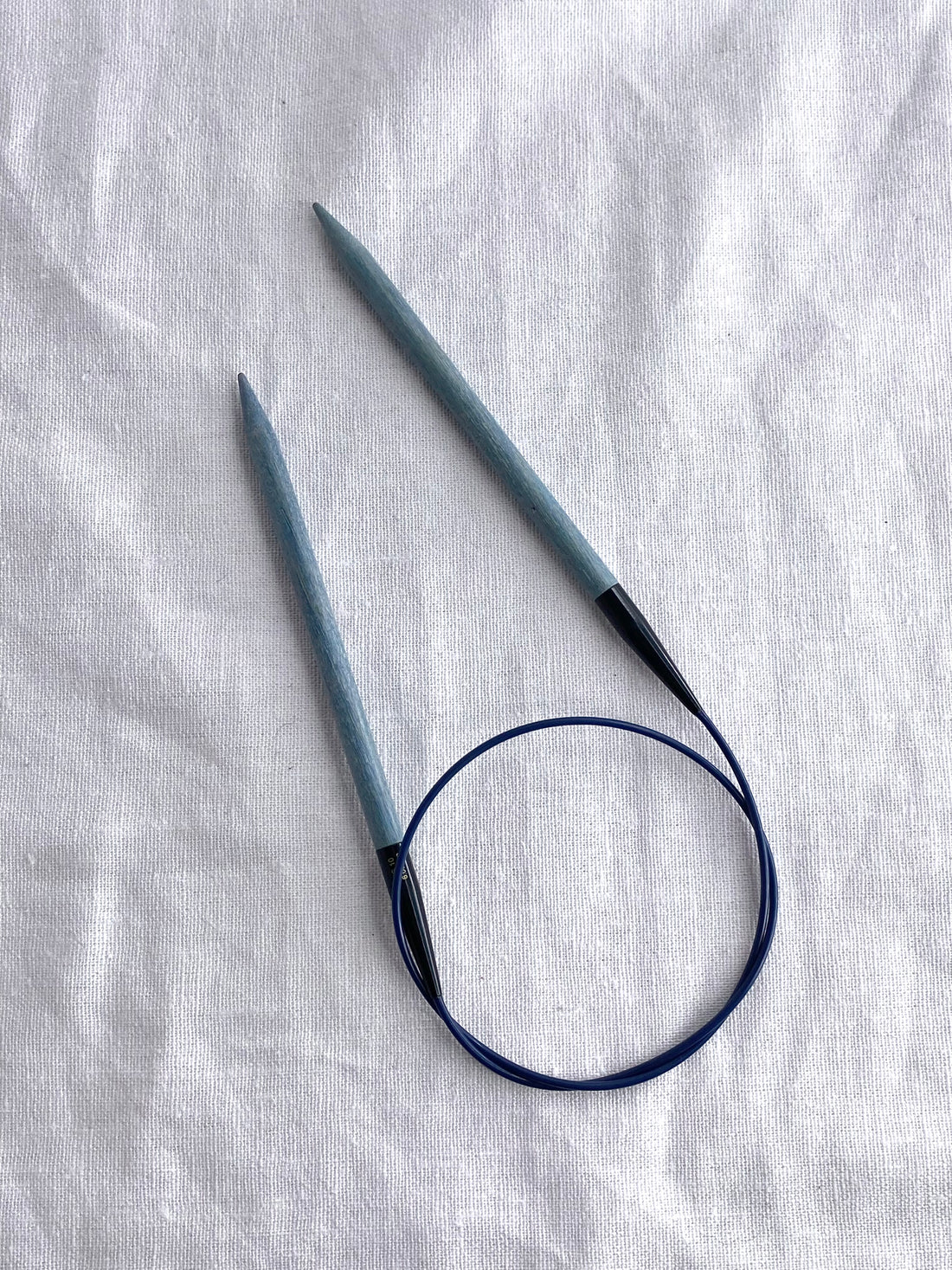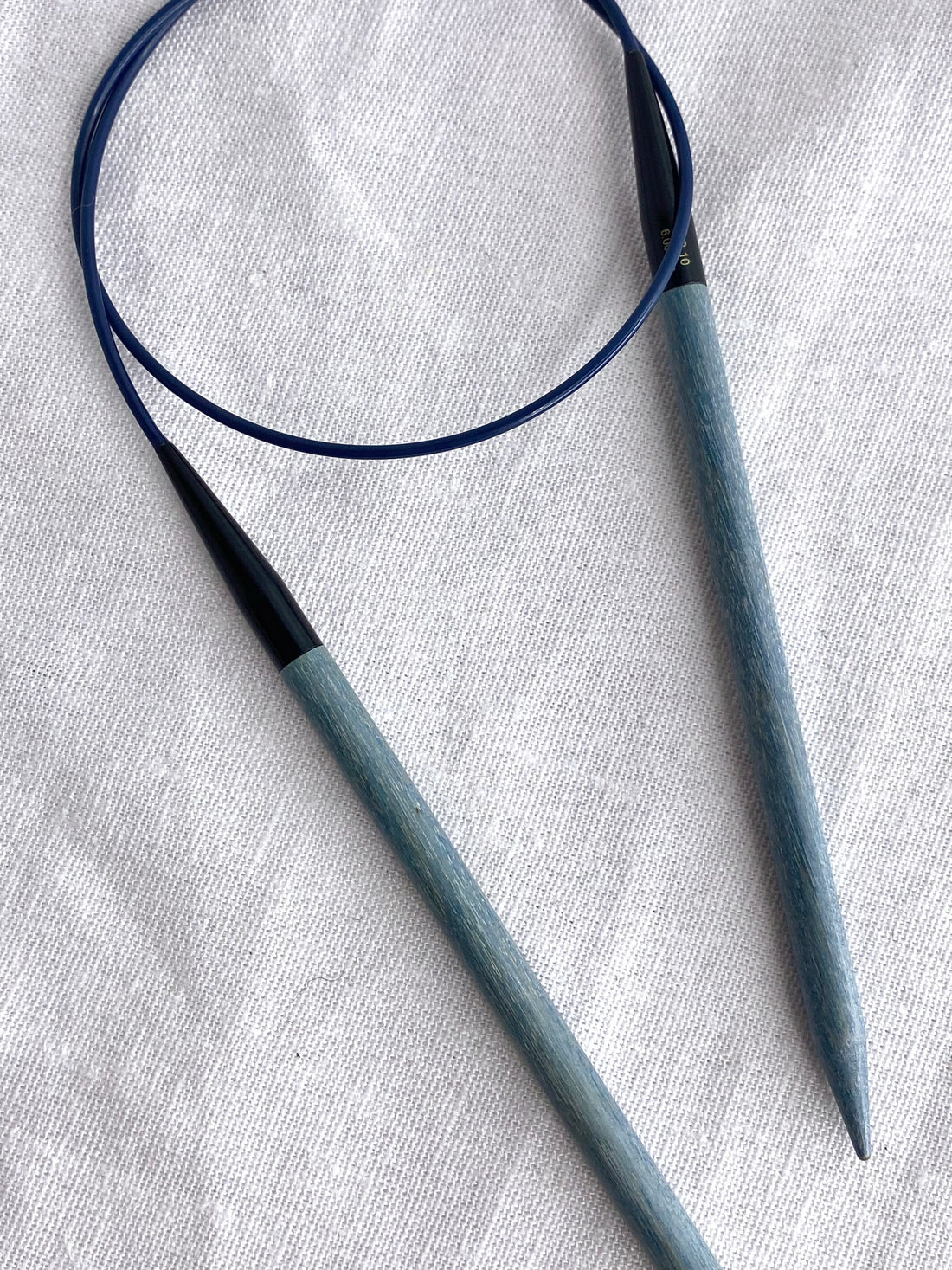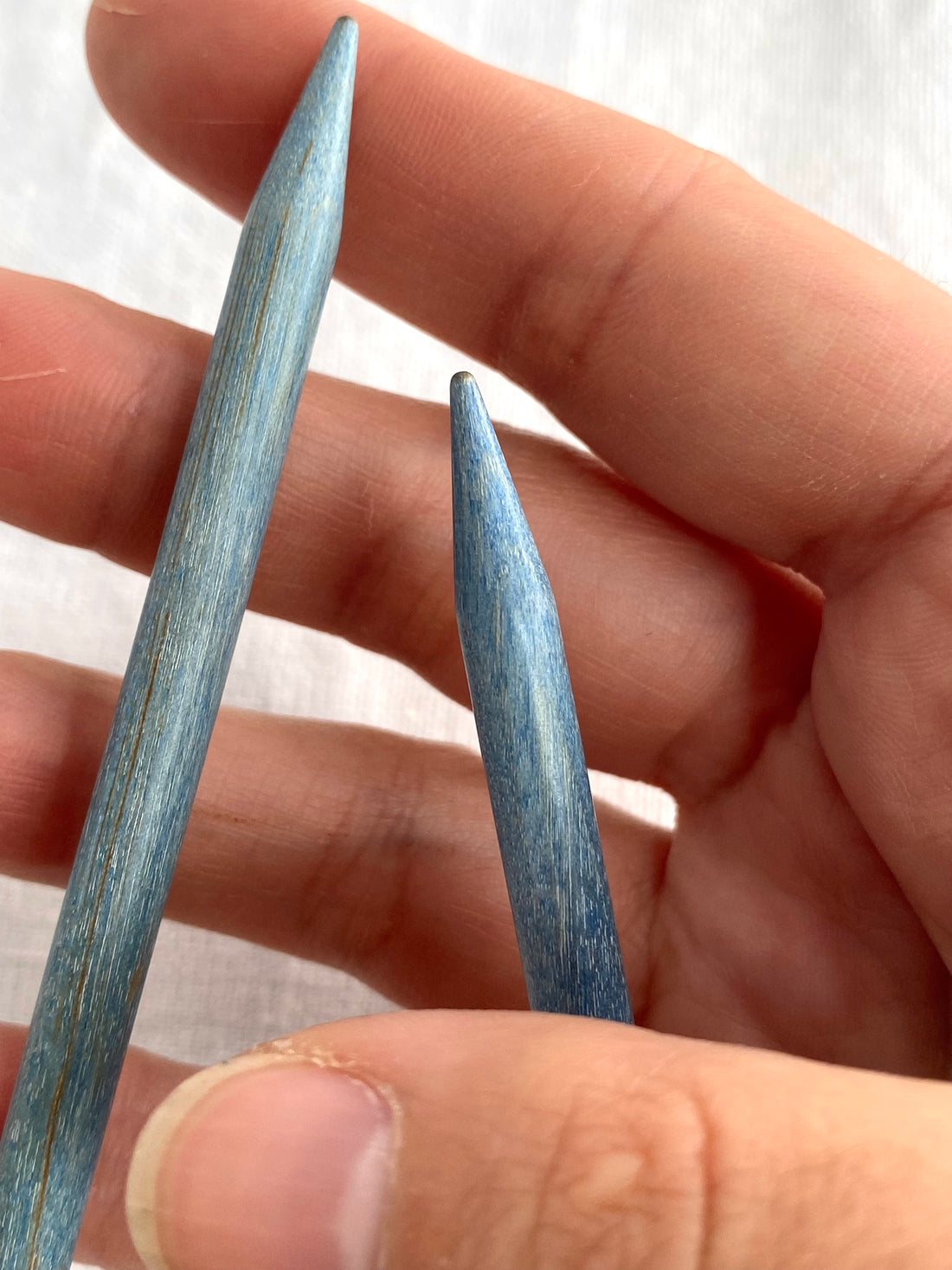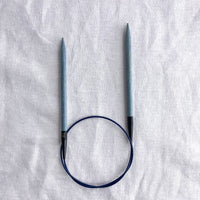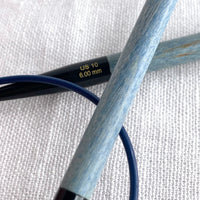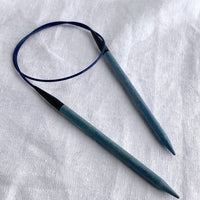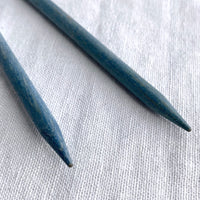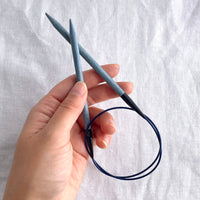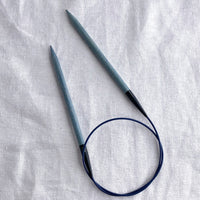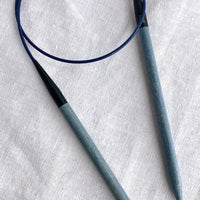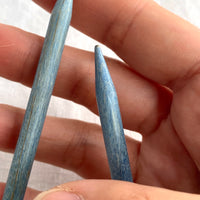 Indigo Circular Needles | Lykke
DESCRIPTION

DETAILS

HOW IT'S MADE

BEST SUITED FOR
Lykke's Indigo line of knitting needles are as beautiful to use as they are to look at. The wood is smooth and lightweight, and feels warm in your hands as you knit. The tips are not too sharp, which is nice when you're knitting with a yarn that easily splits. The join between the needles and the cord is virtually seamless, and the deep indigo coloured cord comes in four different lengths for a variety of projects.
MATERIAL: Birchwood
NEEDLE LENGTH: 10cm (4")
TAPER LEGNTH: 1cm (1/2")
Lykke's needles and hooks are handcrafted and assembled in a scenic region of Kathmandu, Nepal. The production routines do not rely on mechanized automation. Instead, the products benefit from the skilled and graceful human touch of the skilled Nepalese craftspeople that make them. 
From the brand:
"We are happy and proud to support the growth and development of the local economy in Nepal. Revenue from the sales of LYKKE Crafts products also serve the community through varied benefit programs for the workers, their children, and the community. We appreciate and value the opportunity to employ this growing community of skilled craftspeople in Nepal and happily embrace the natural, human pace of production."
Wooden needles are best for yarns that are a little more slippery - like cotton, linen, and silk - as the wood grain helps to create more friction. They're also great for beginners because the stitches won't slip off the needles as easily.
Circular needles are great for any garment knitted in-the-round, as well as projects like shawls or scarves that are knitted flat. You can also knit a variety of sized projects on circulars using the Magic Loop Method.