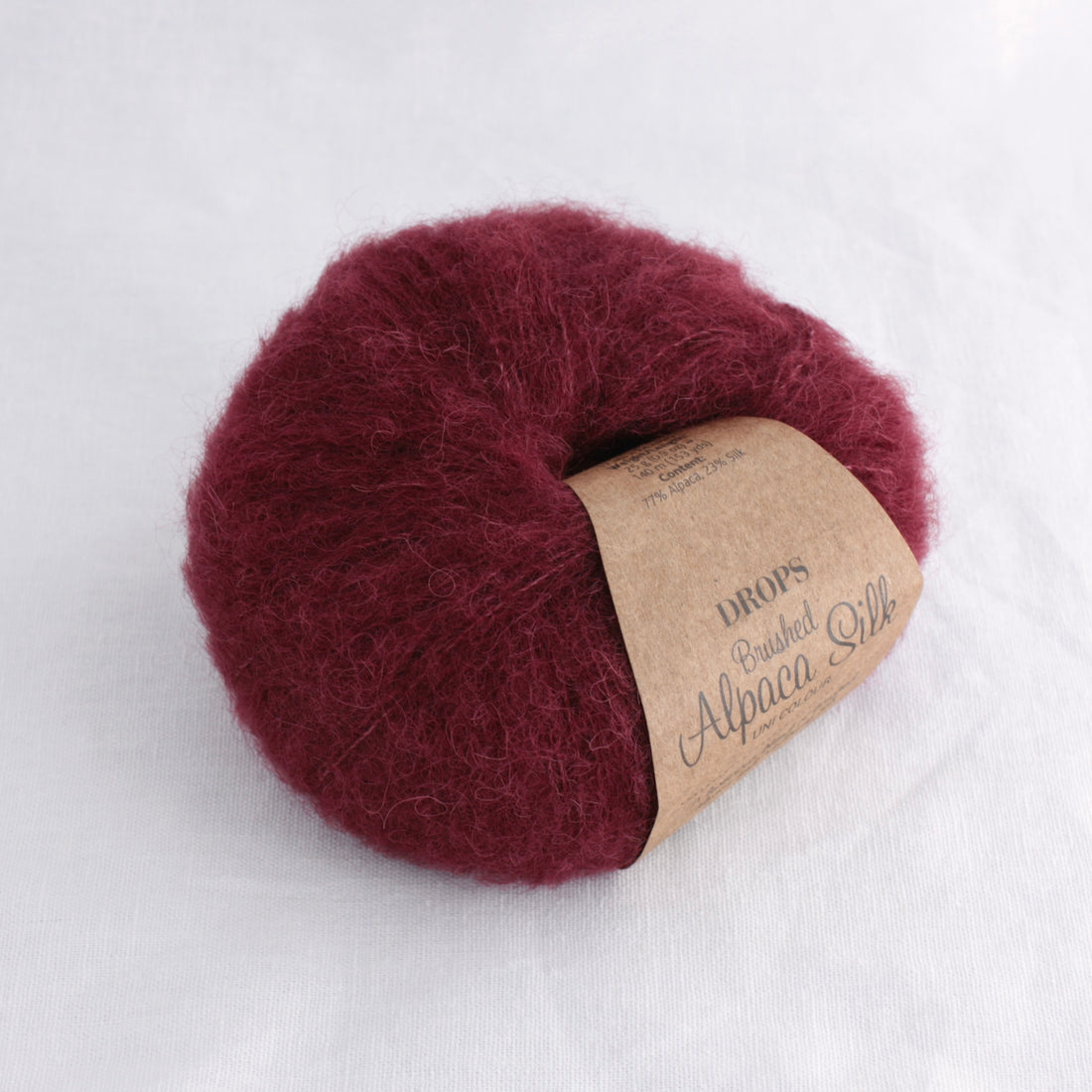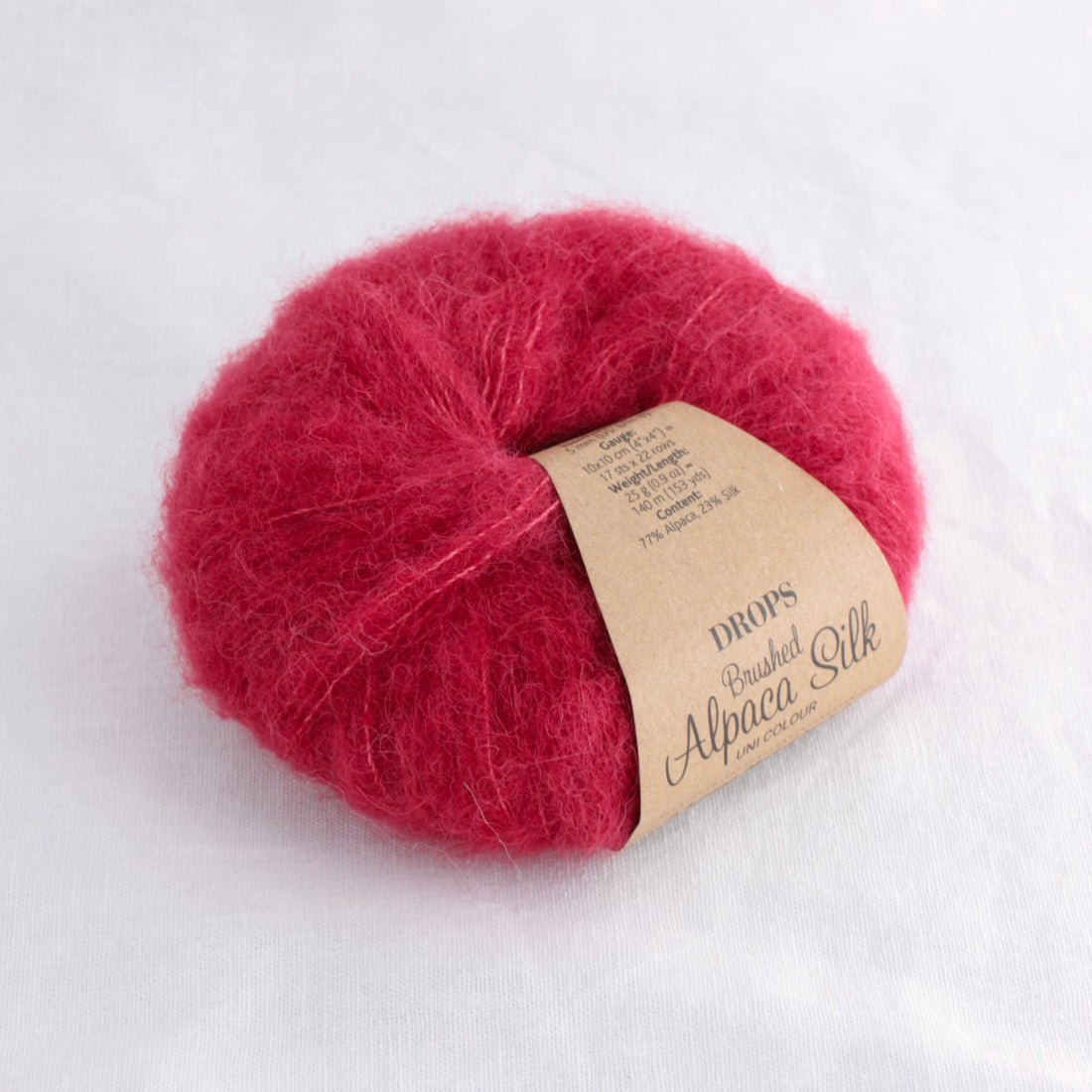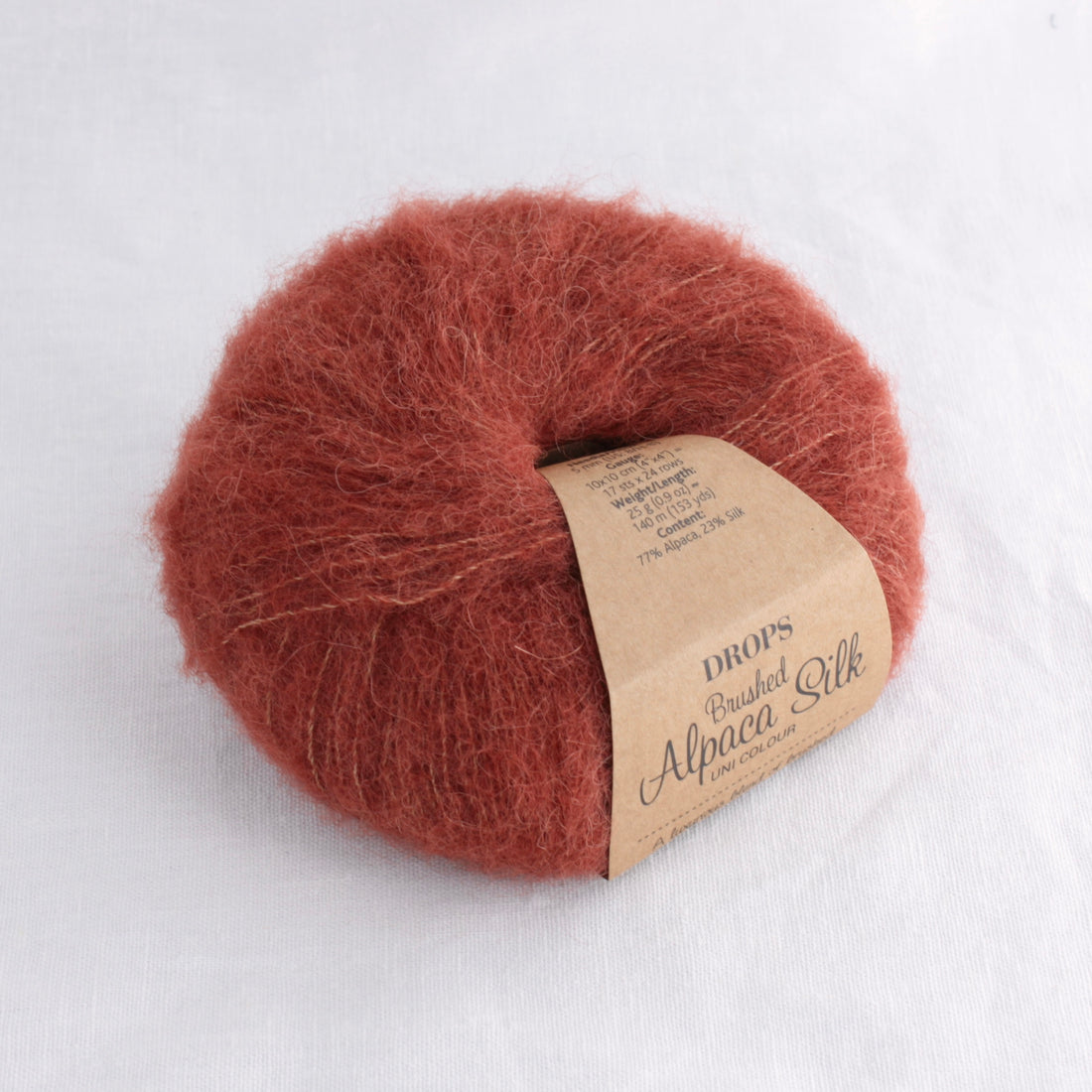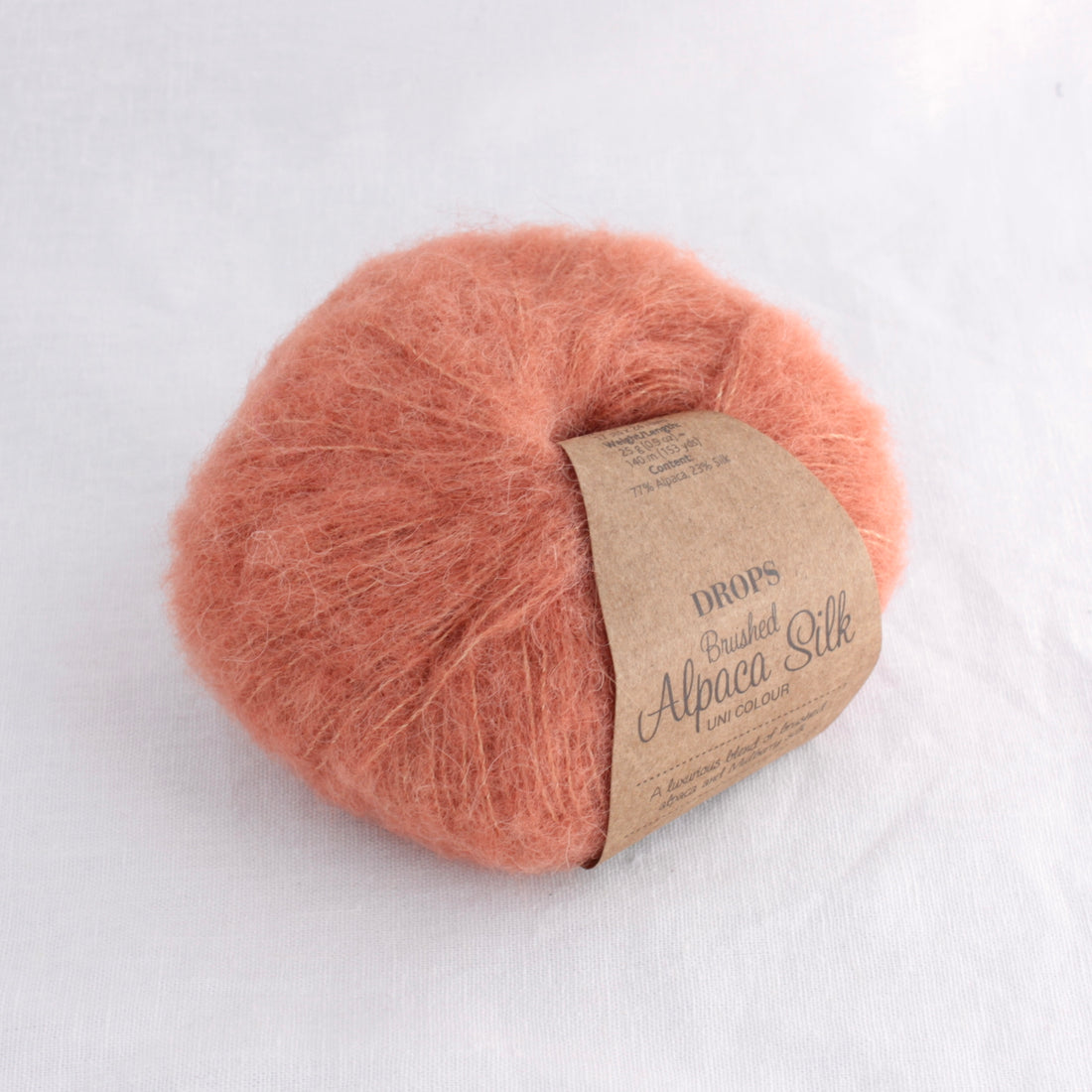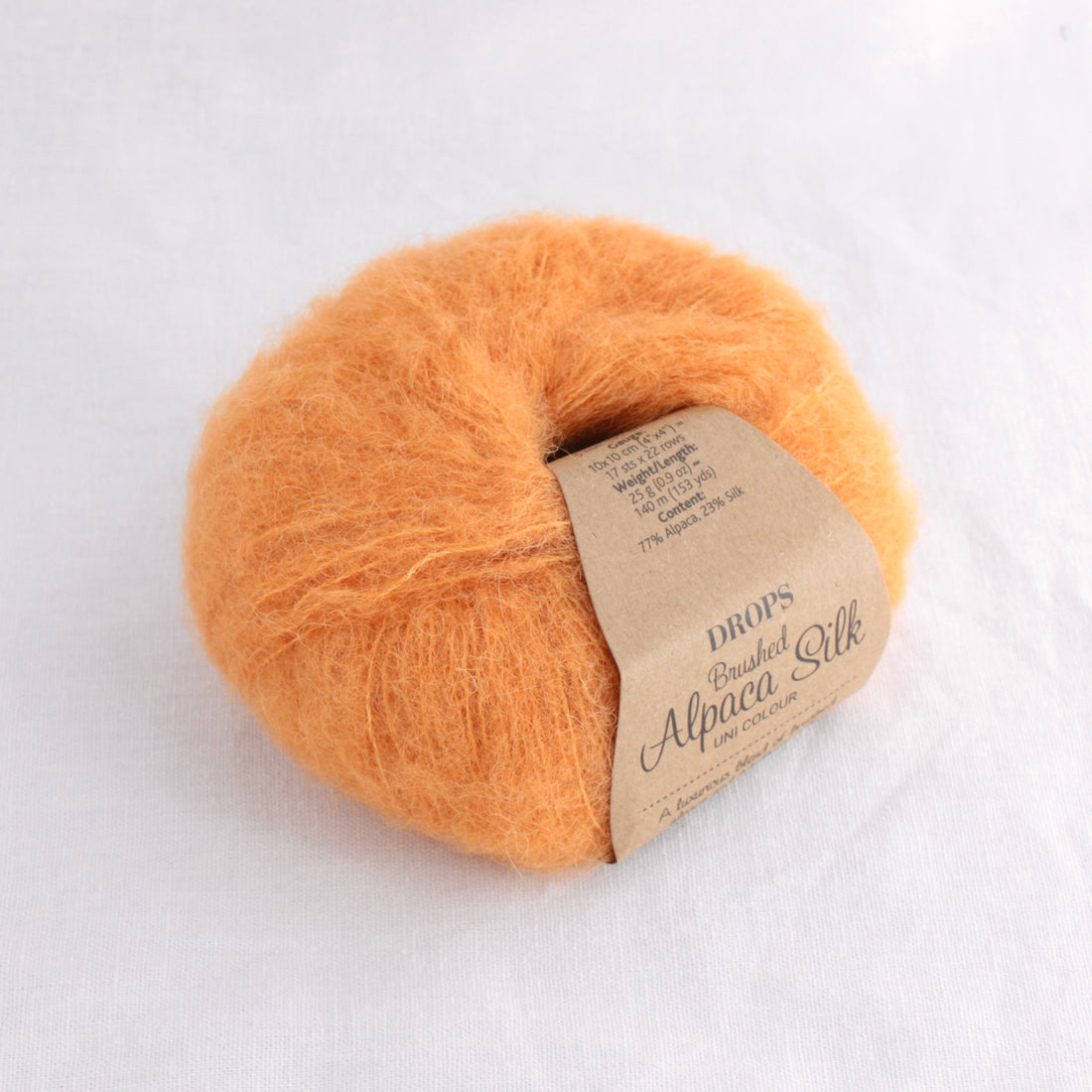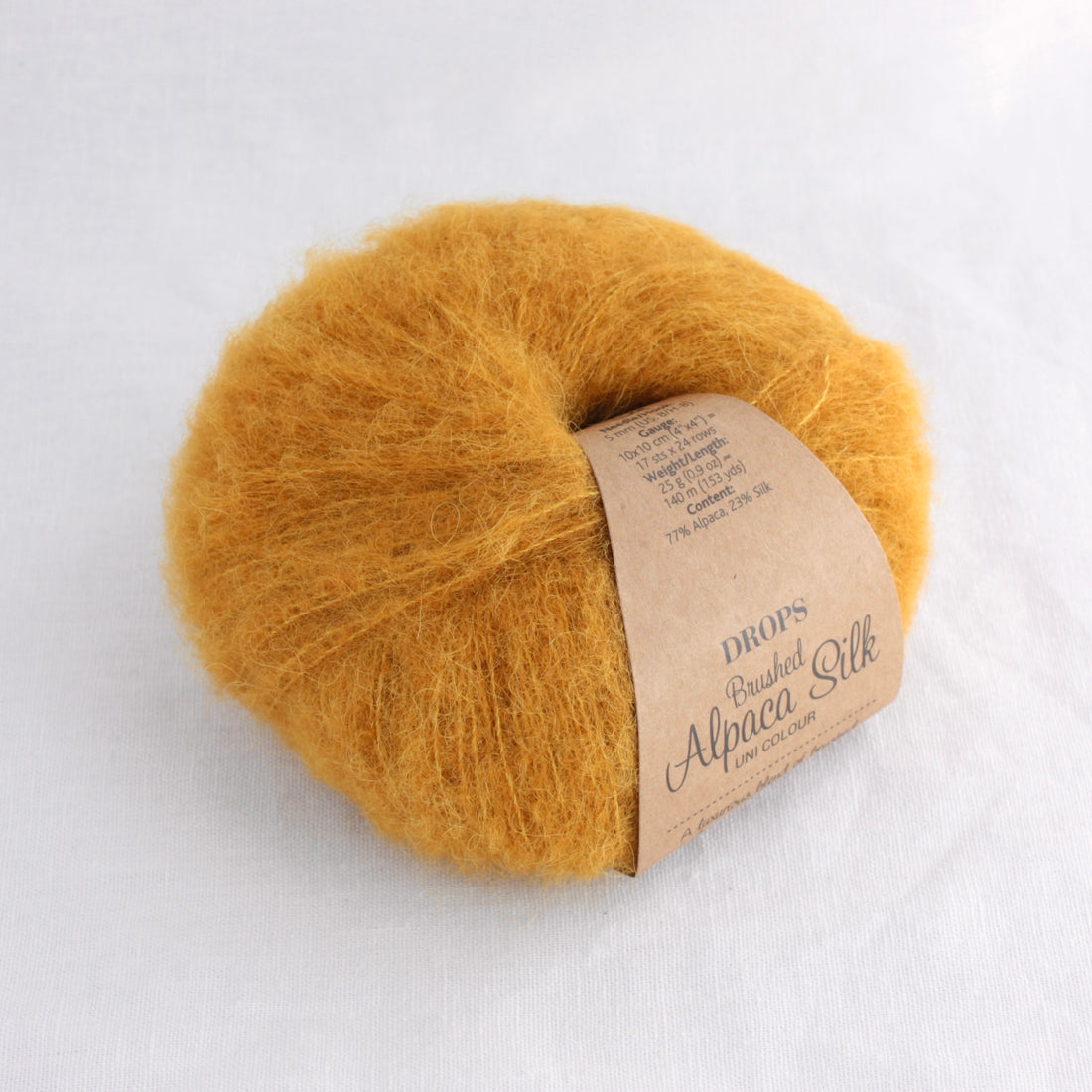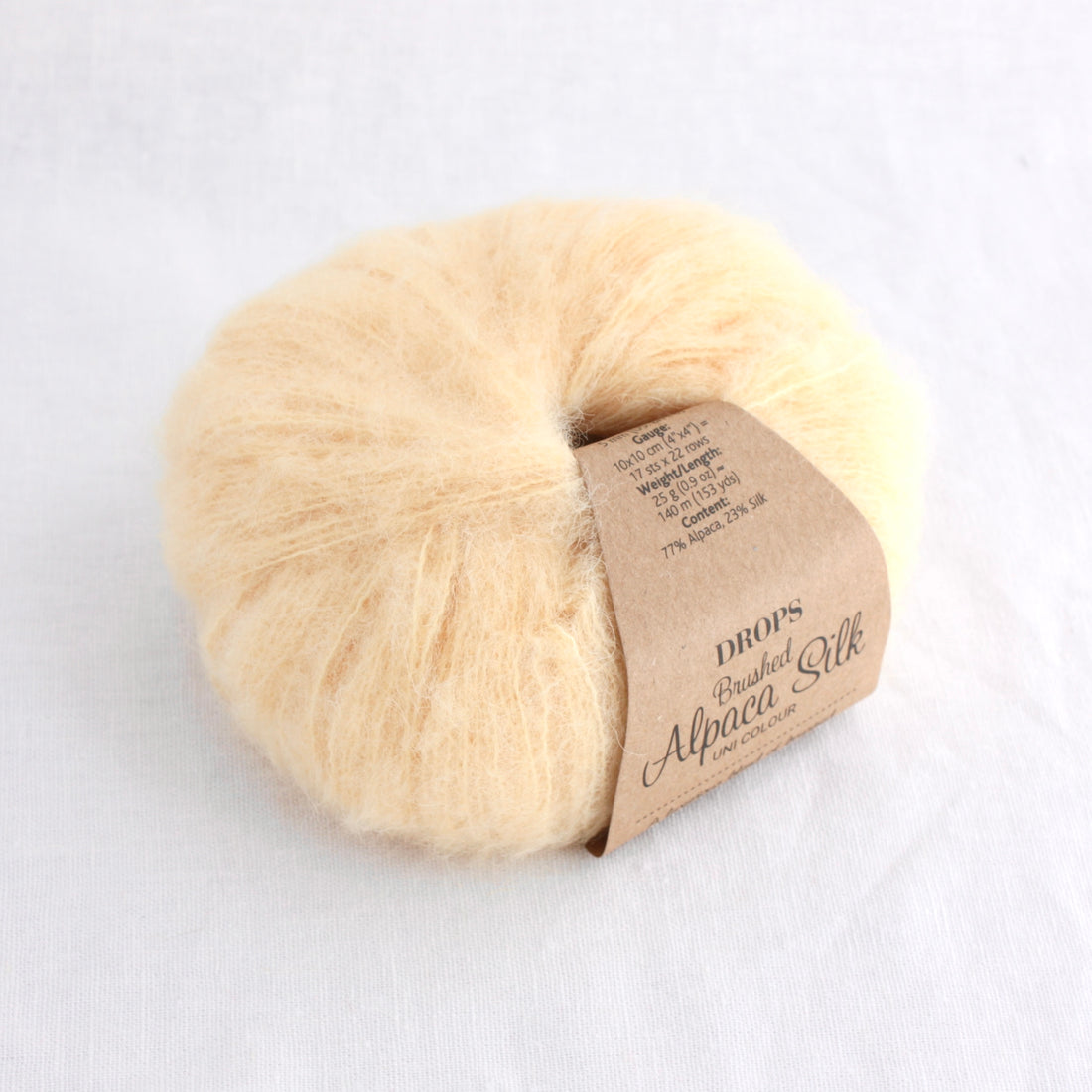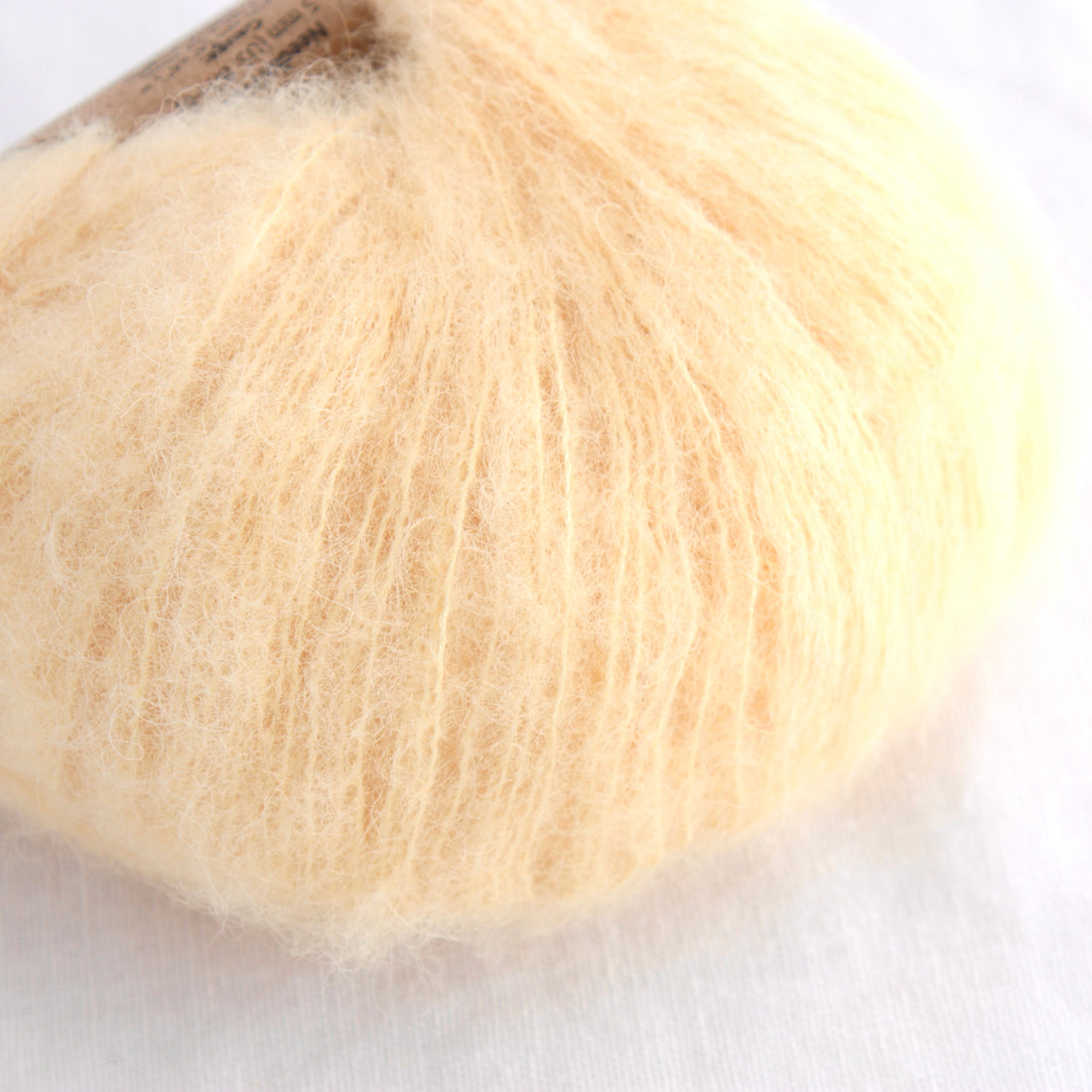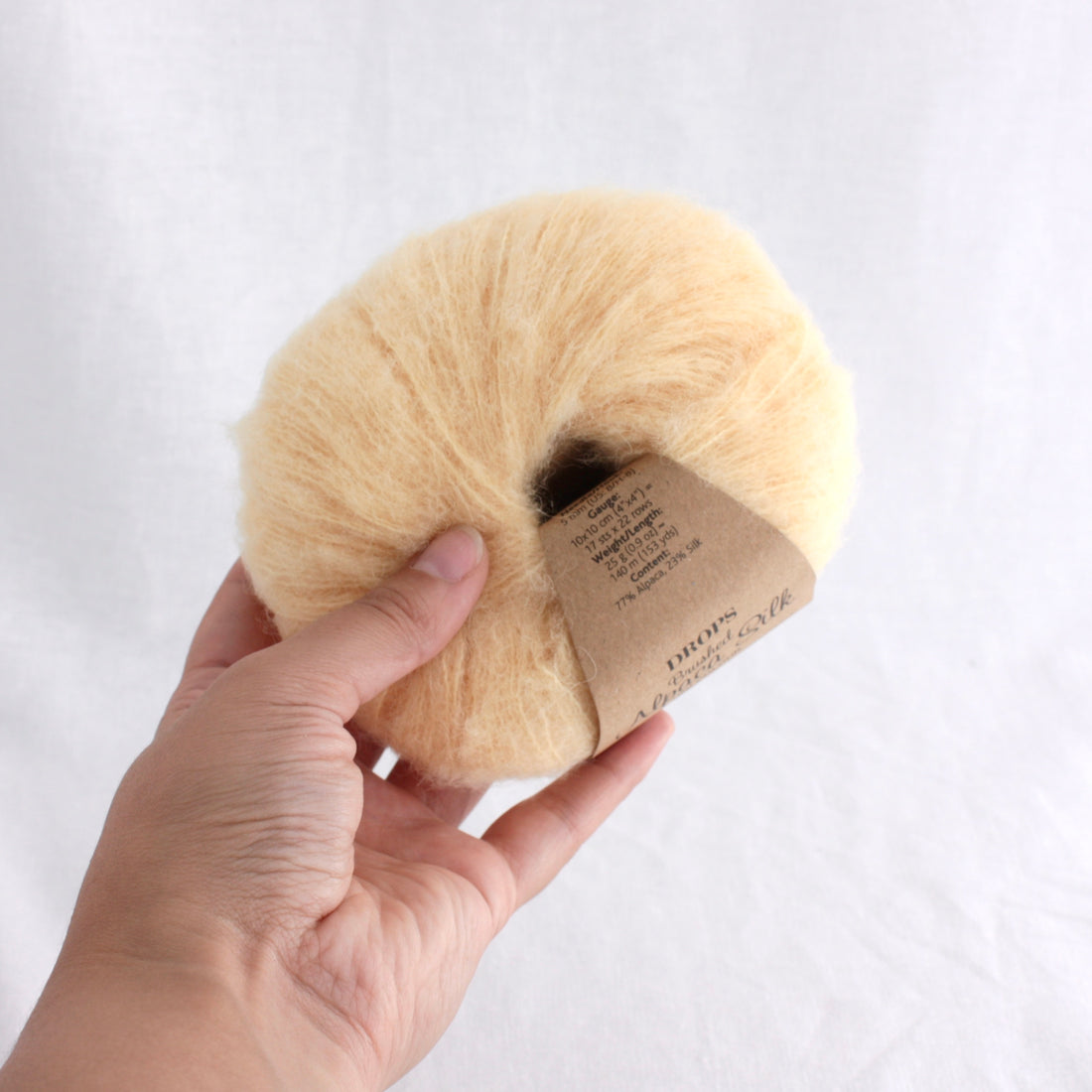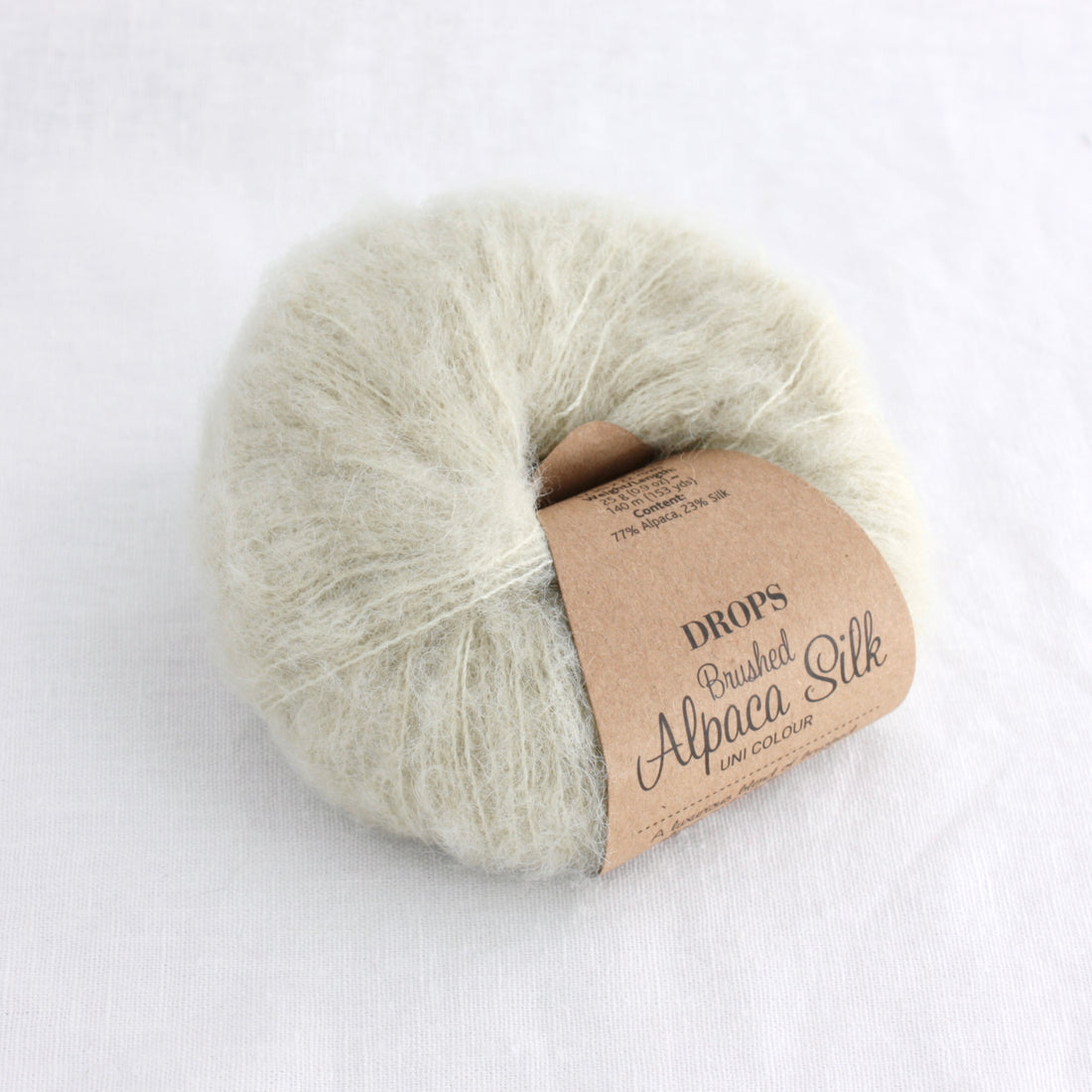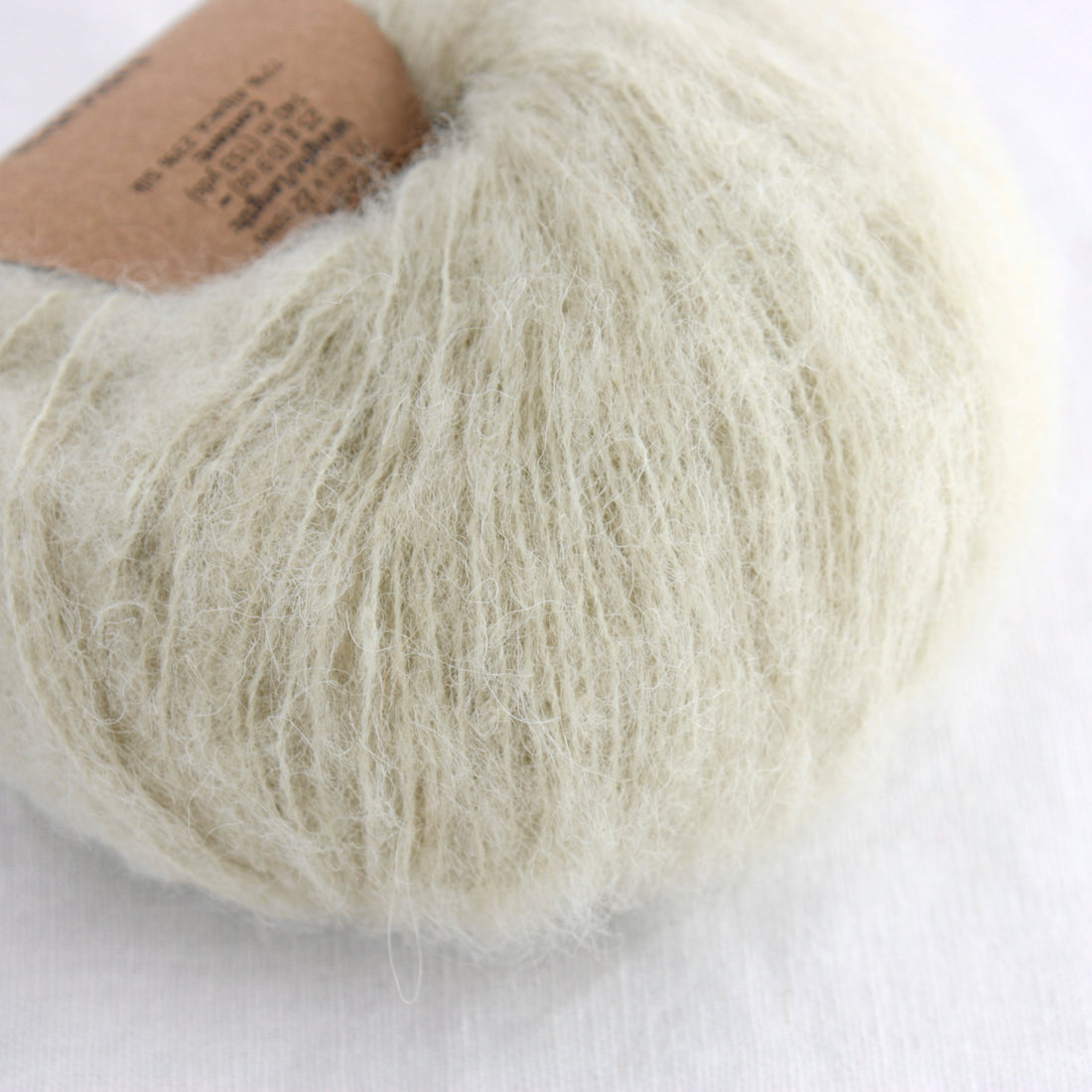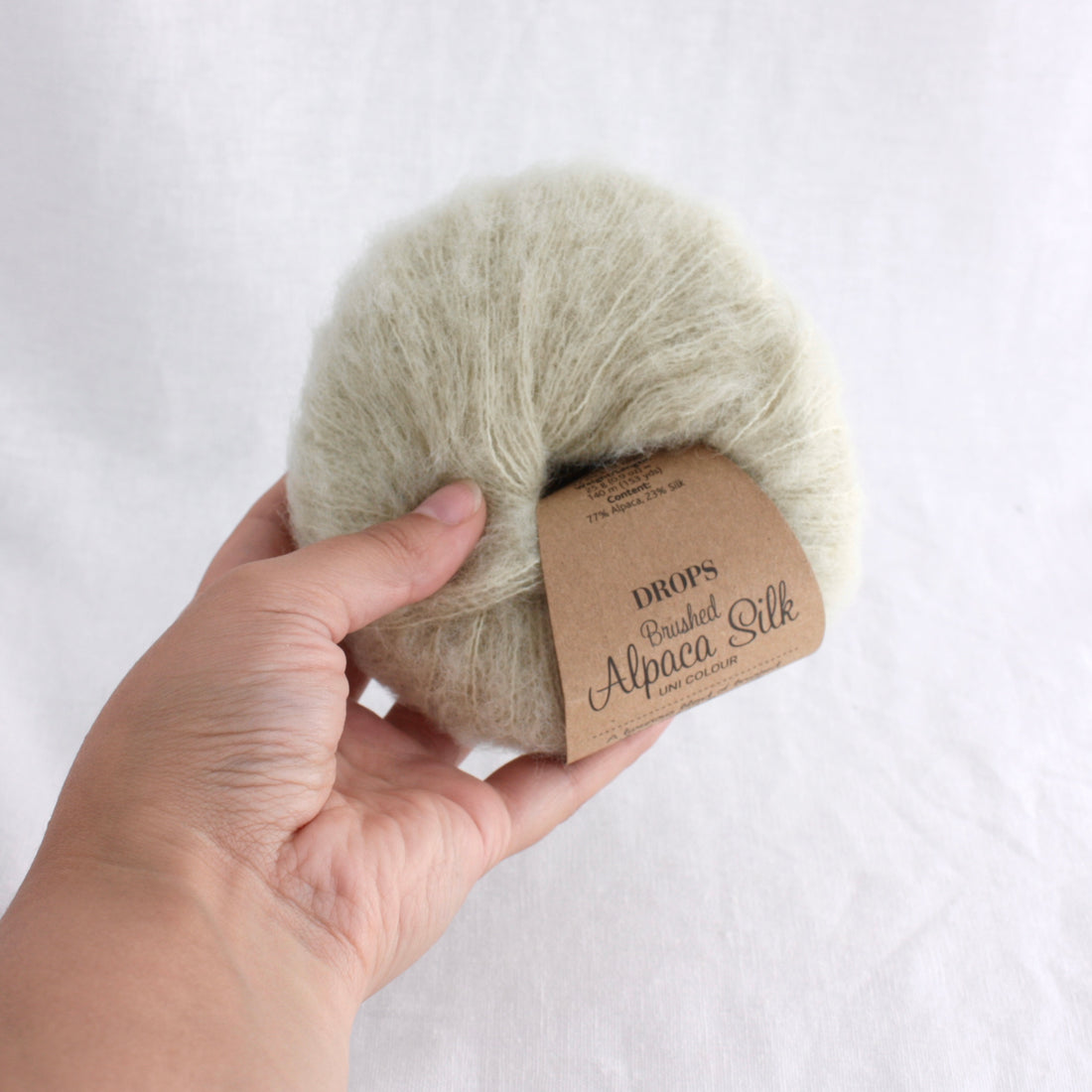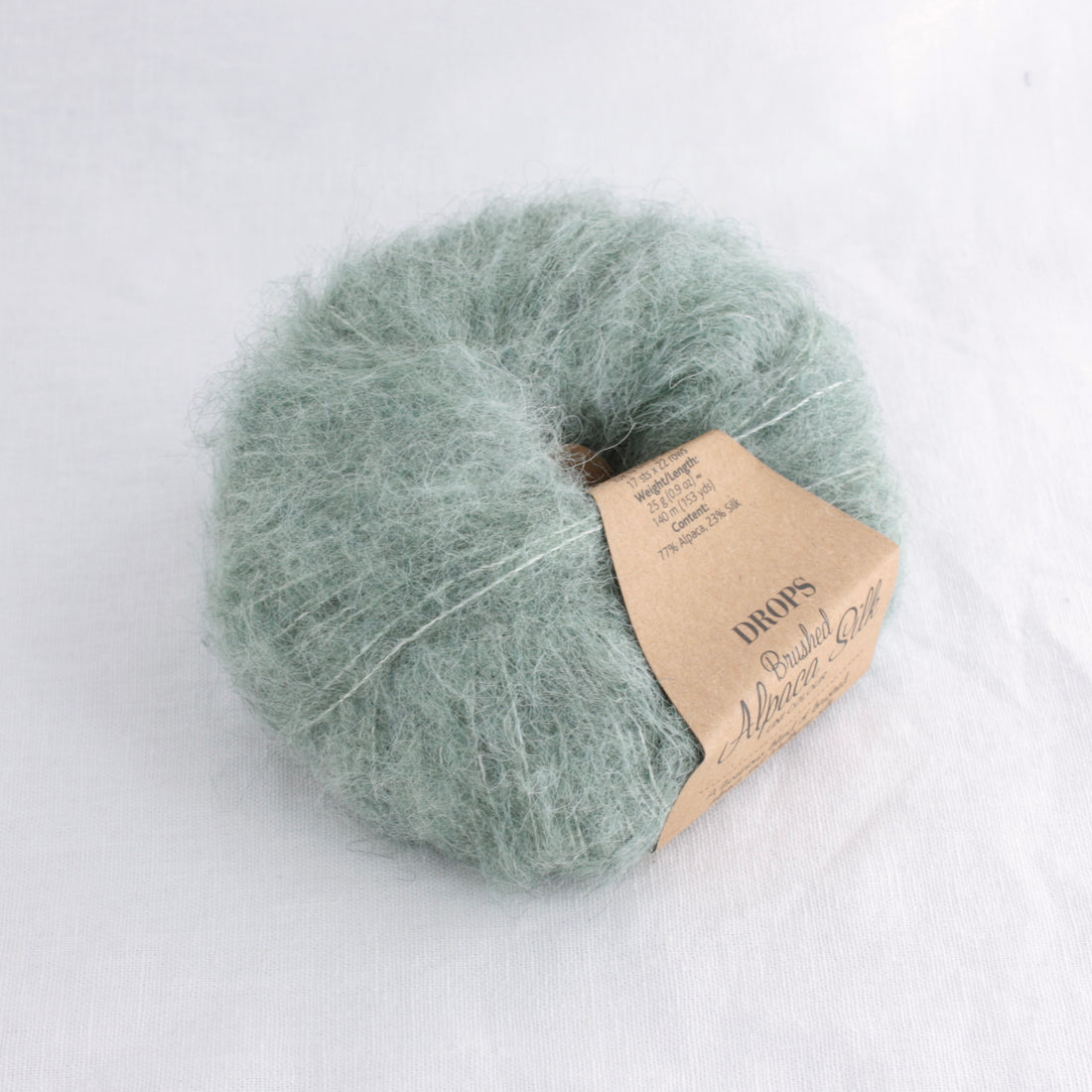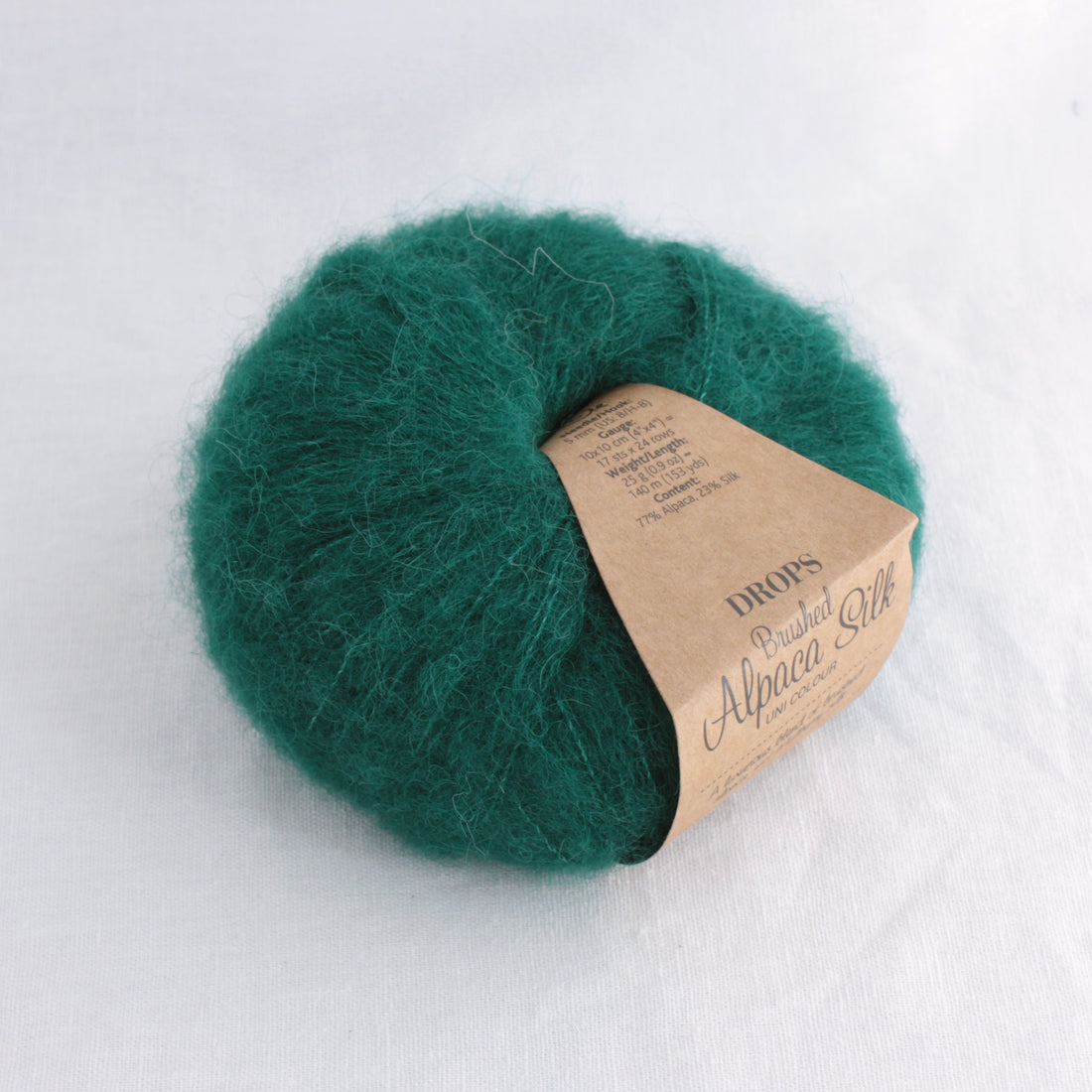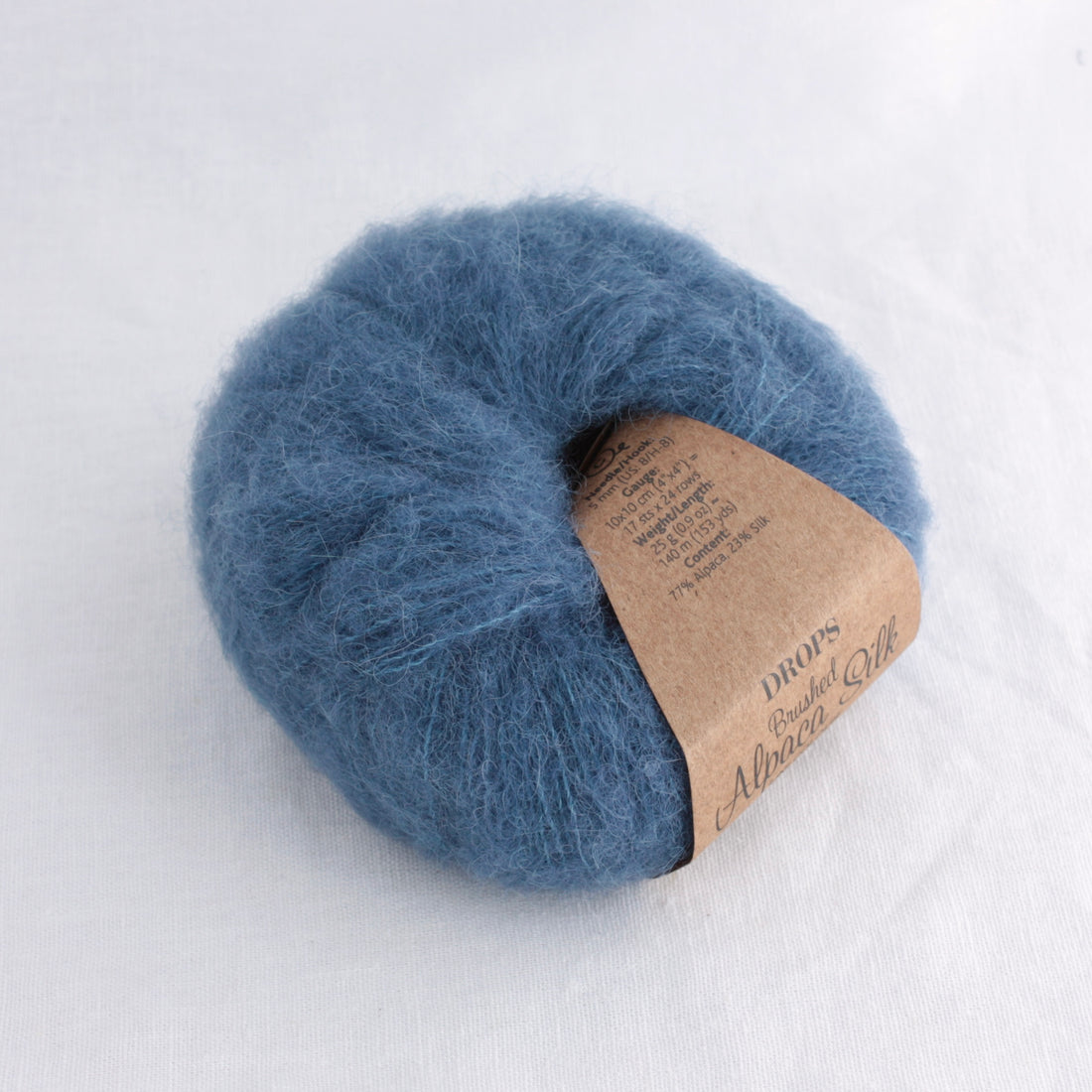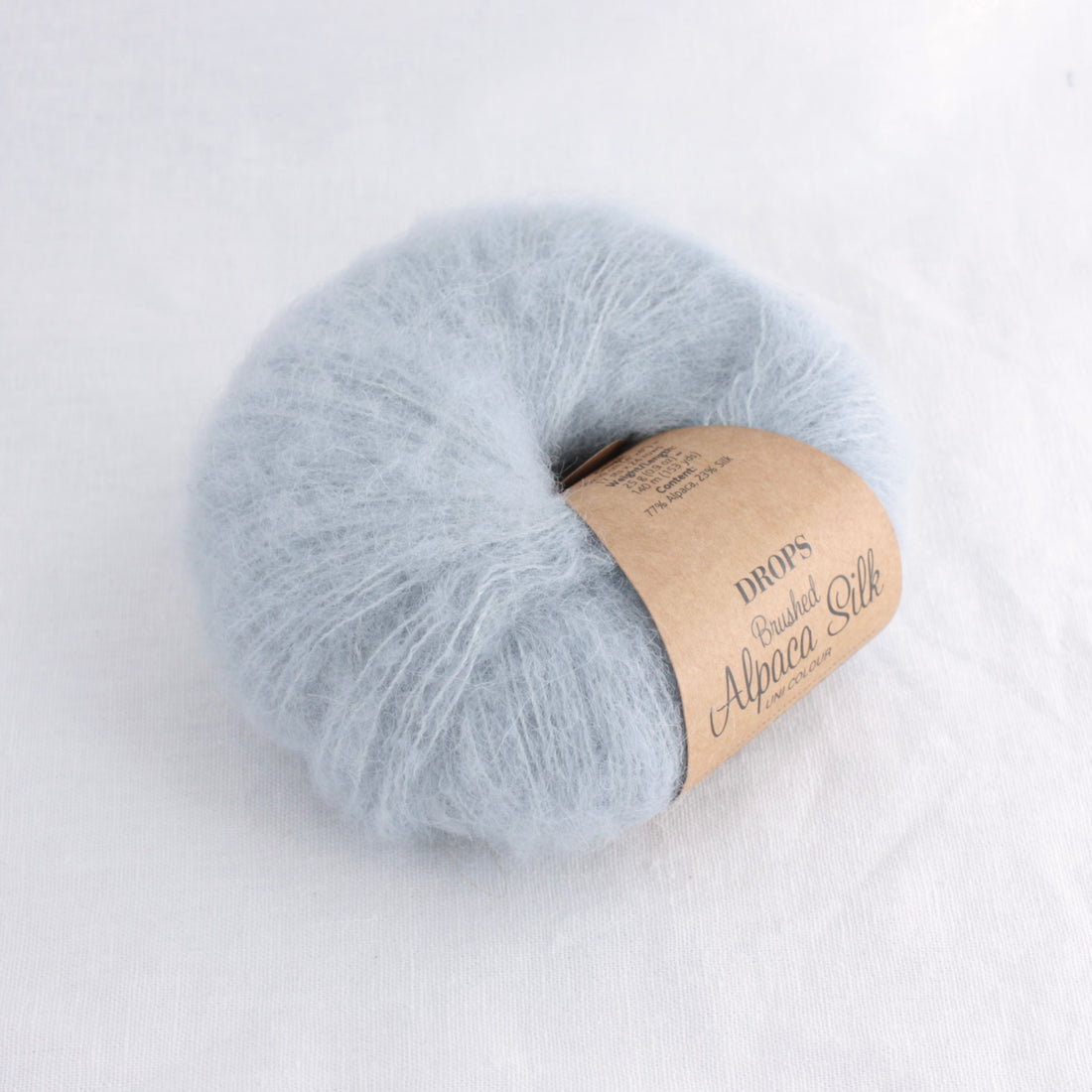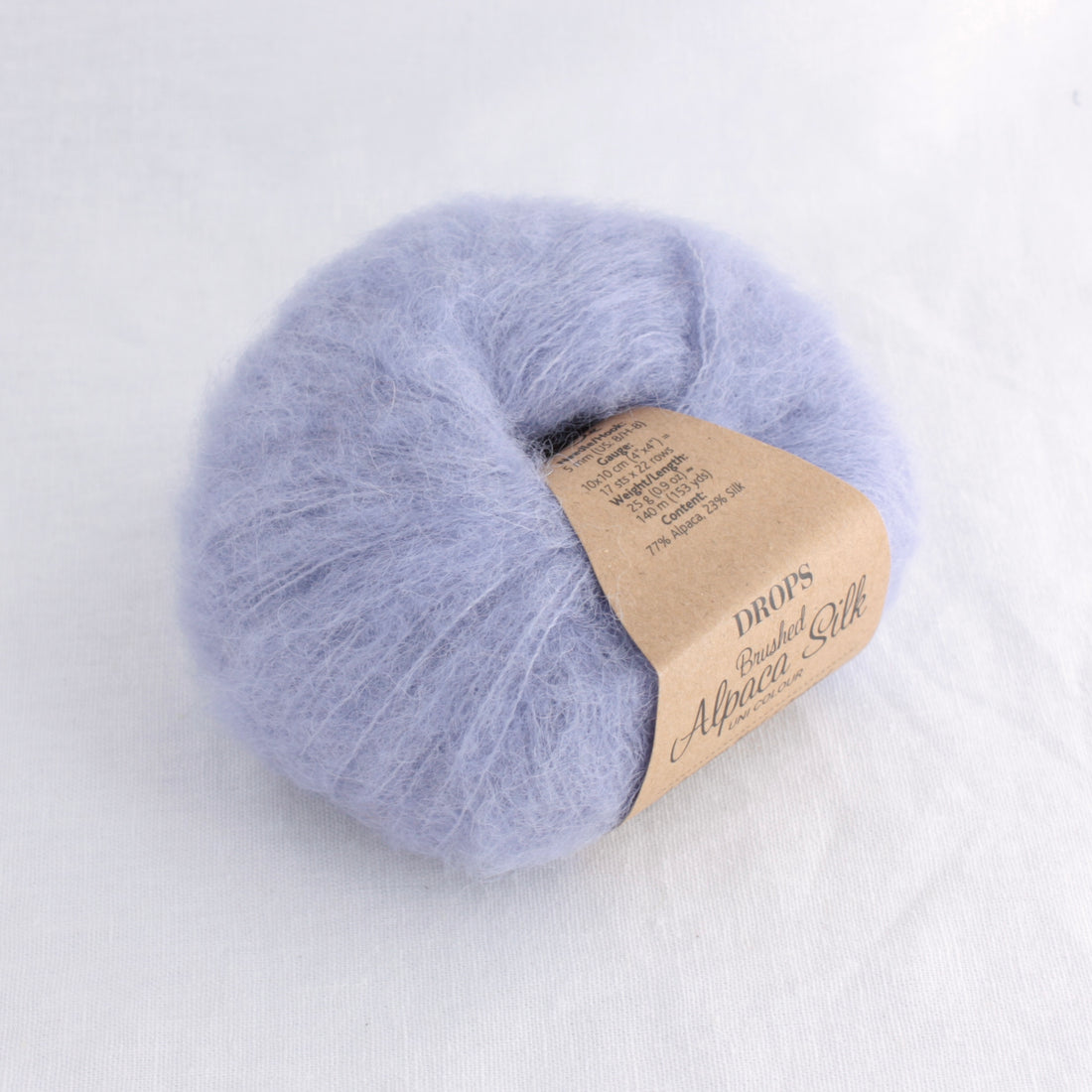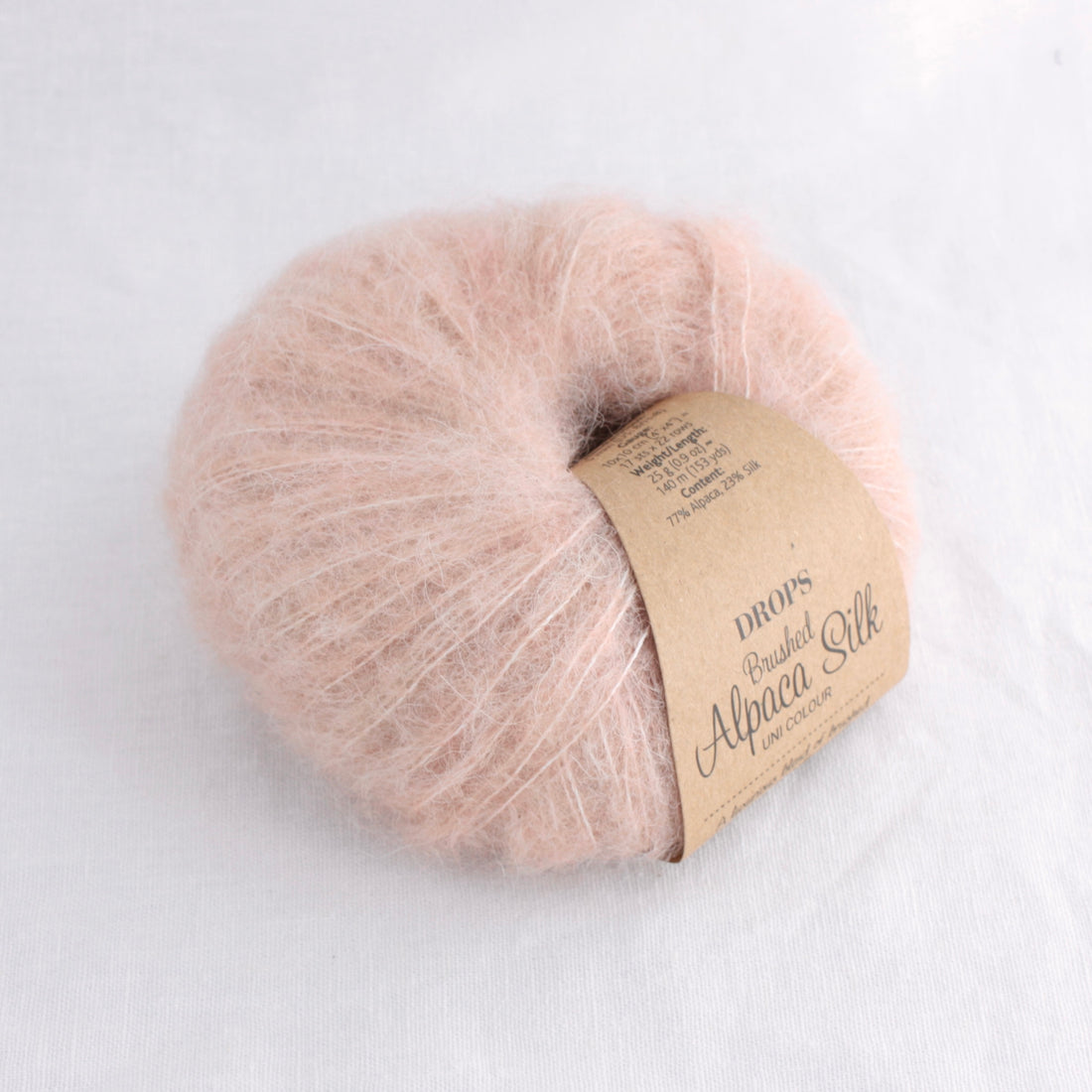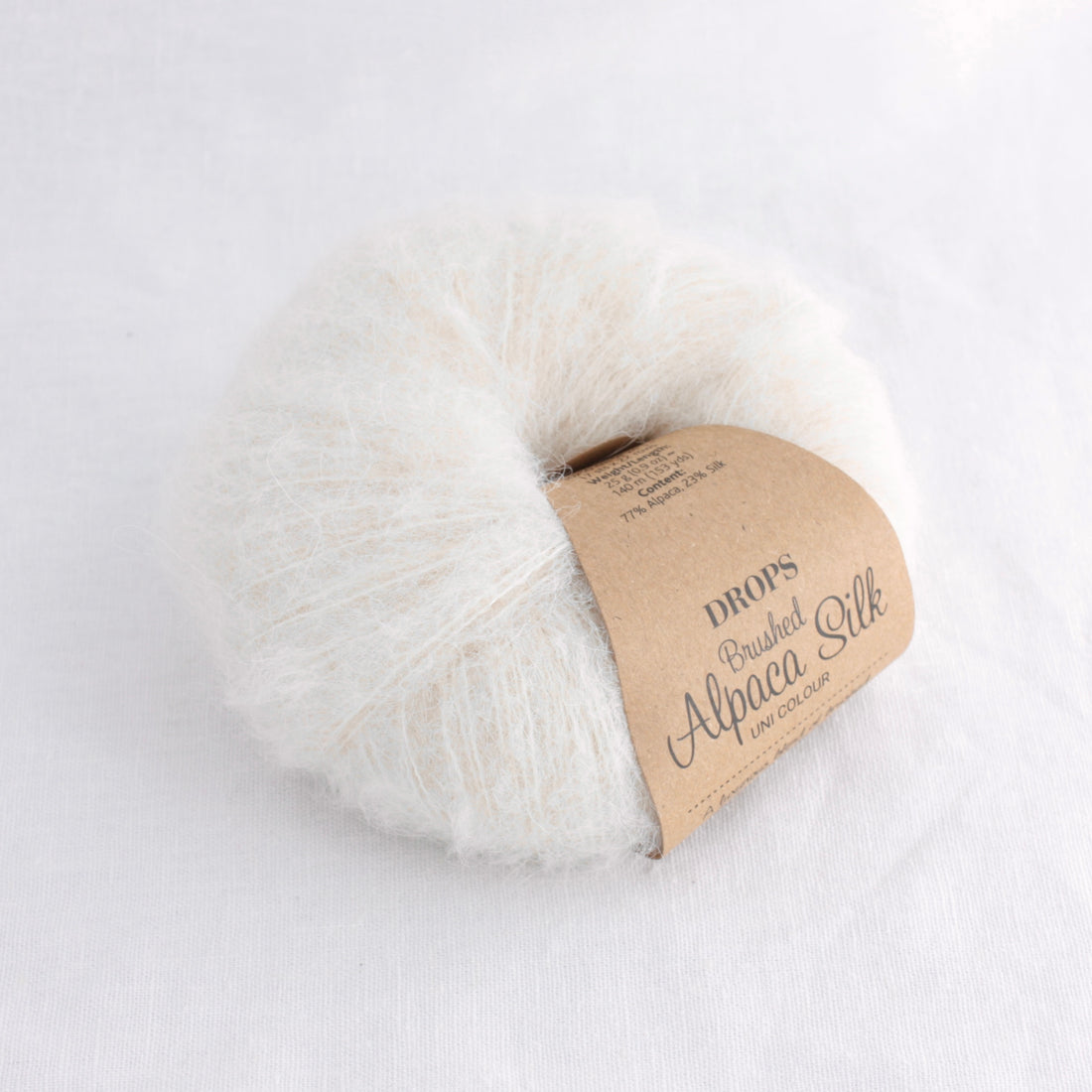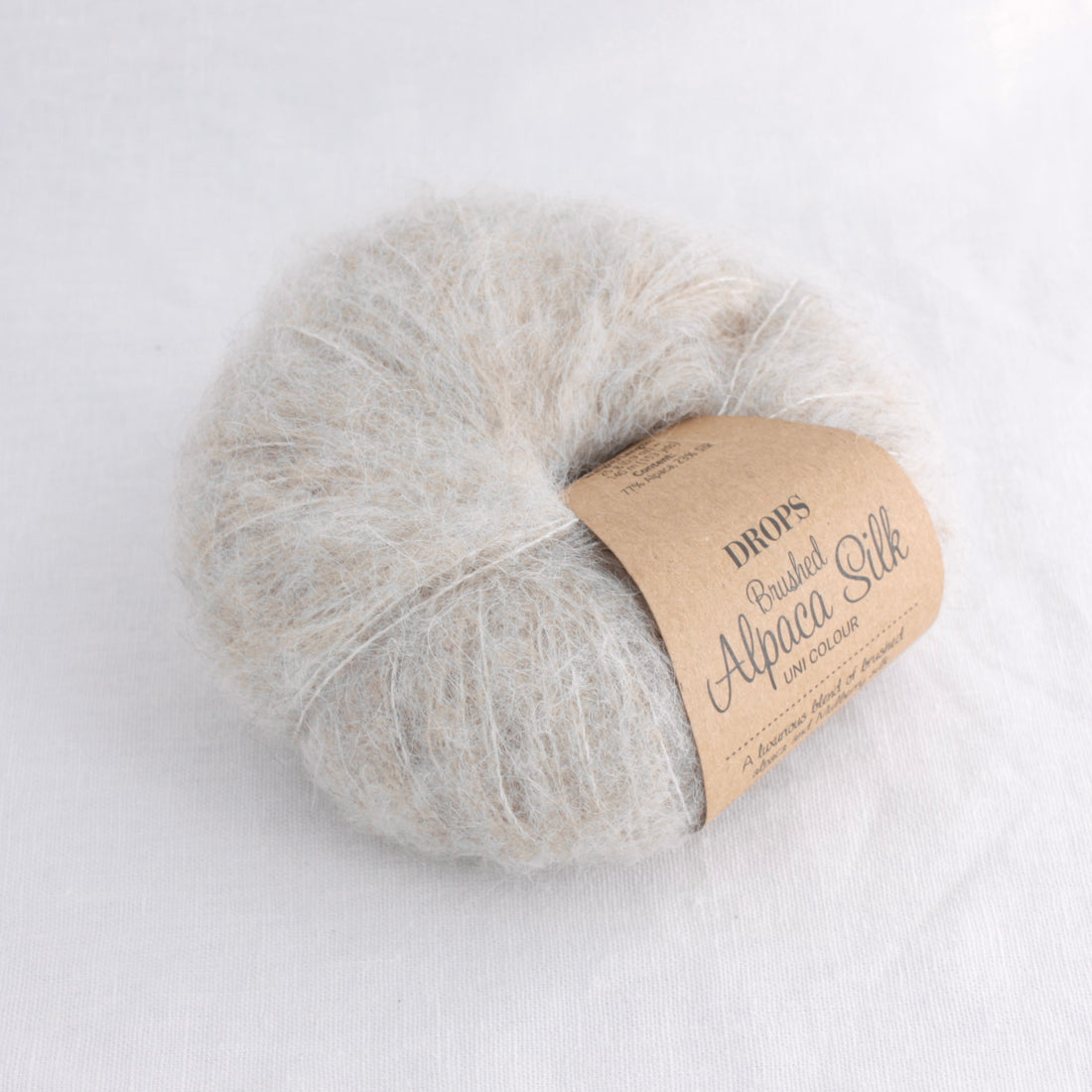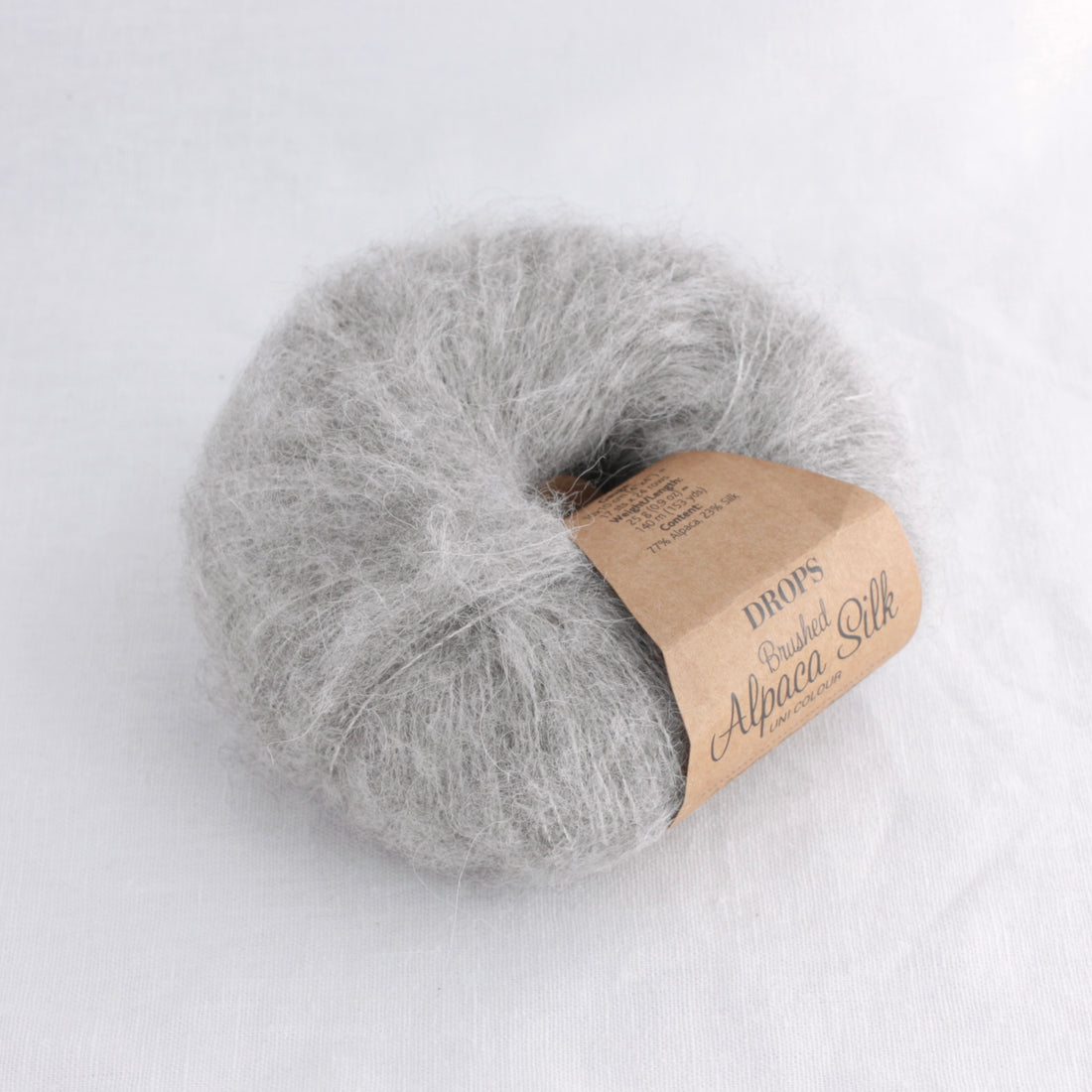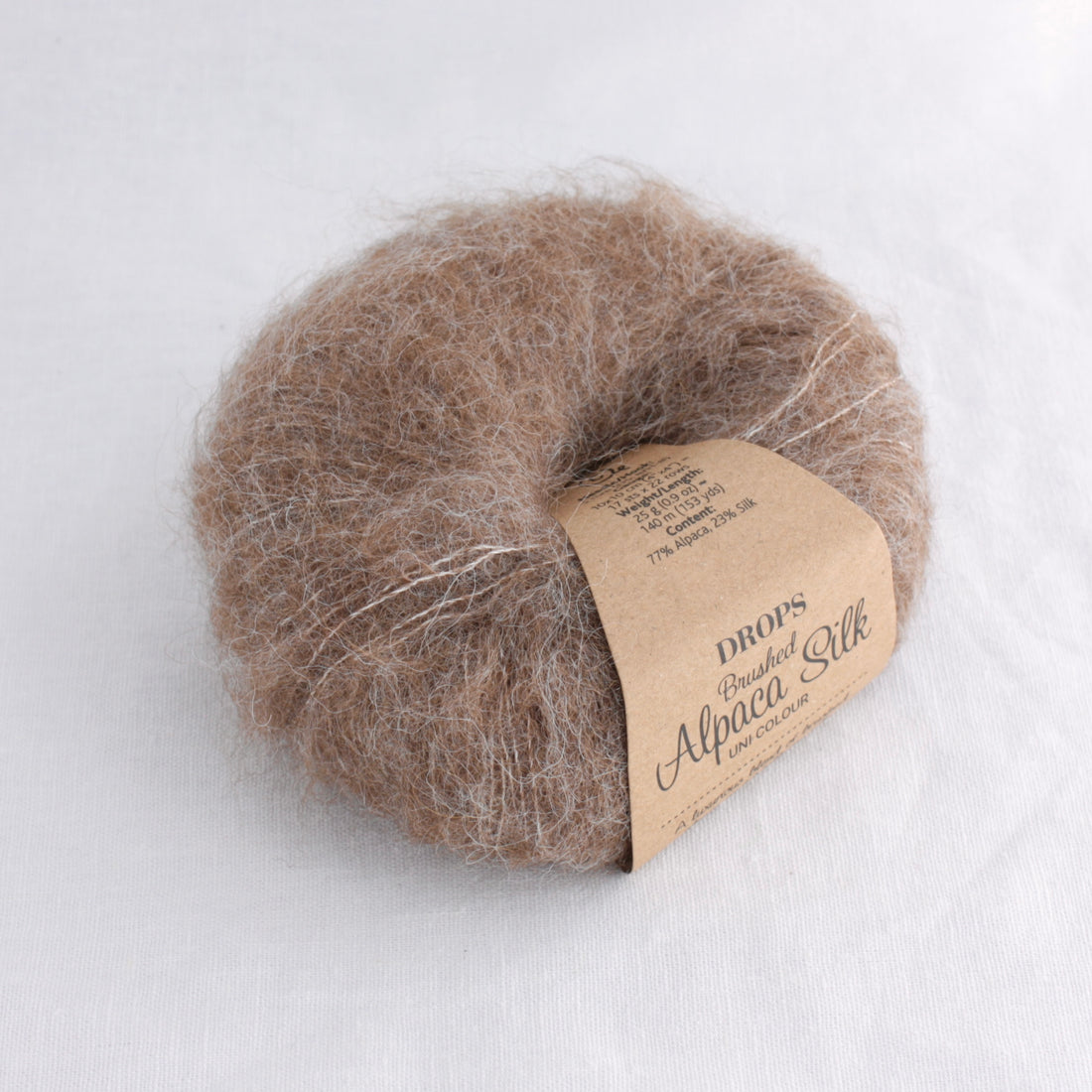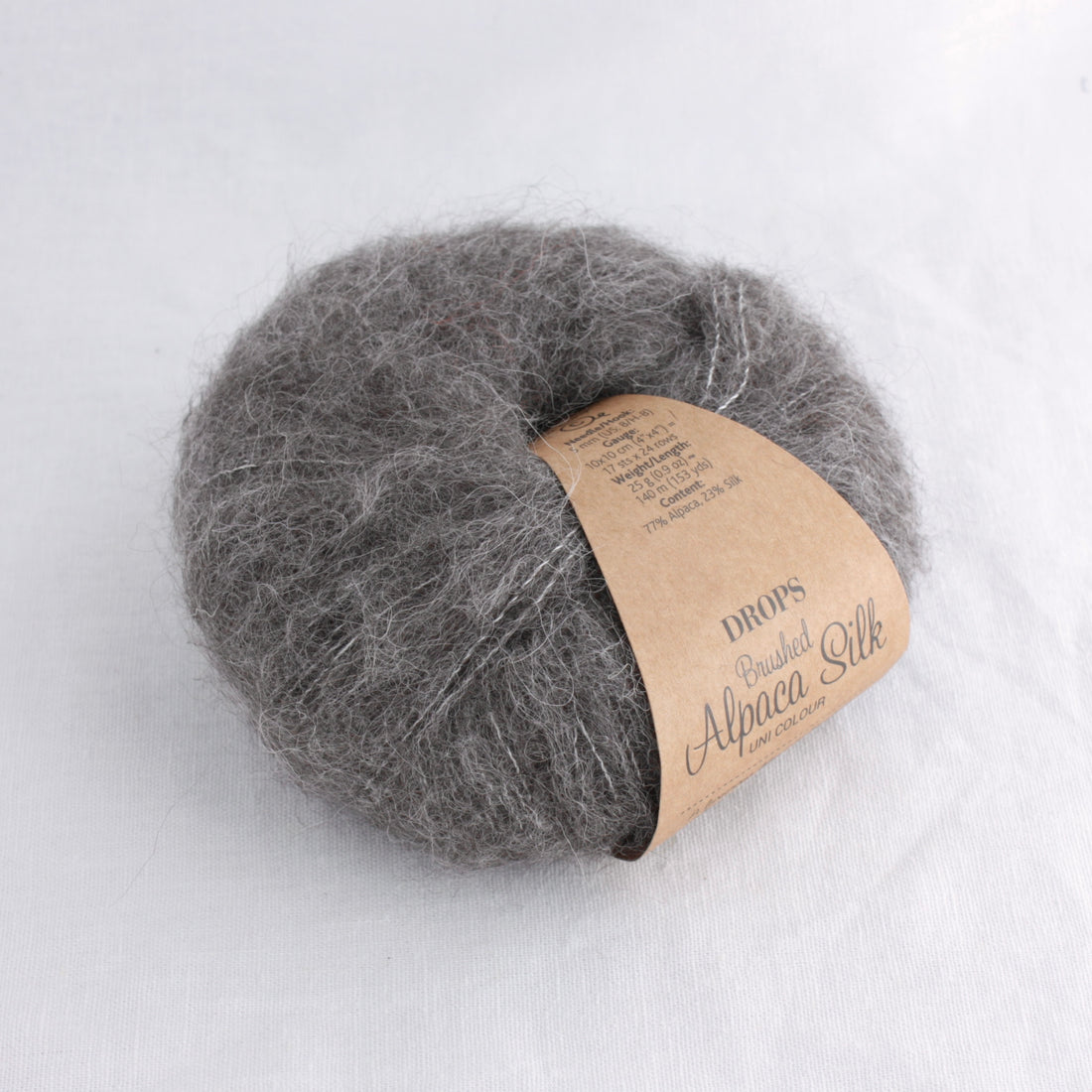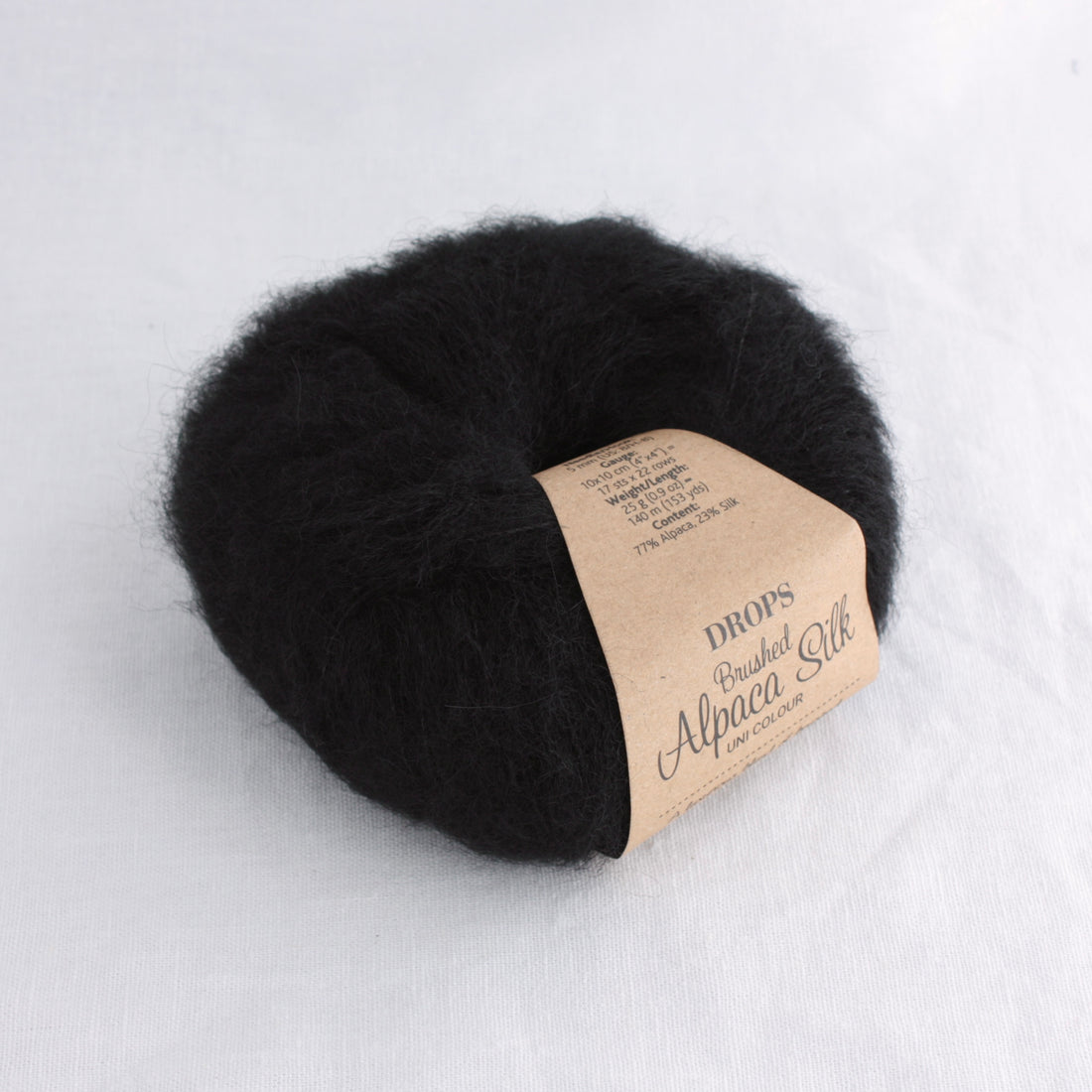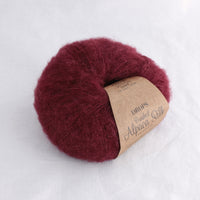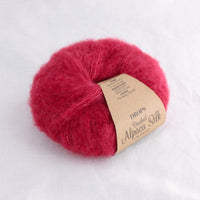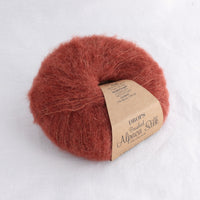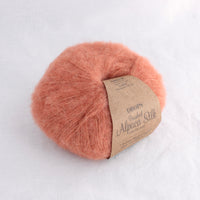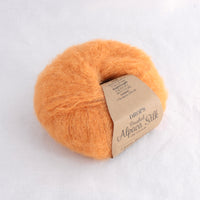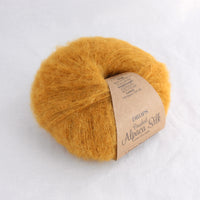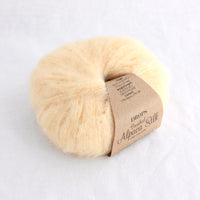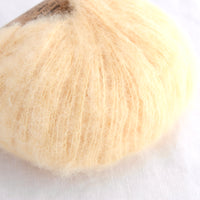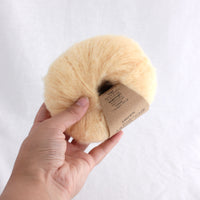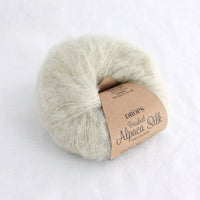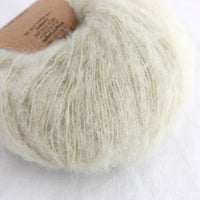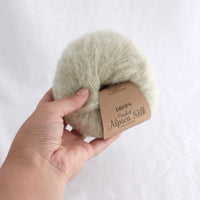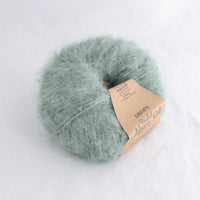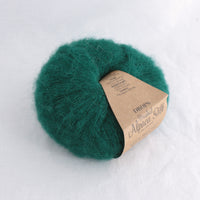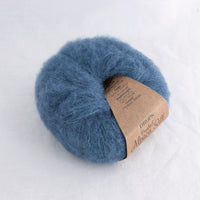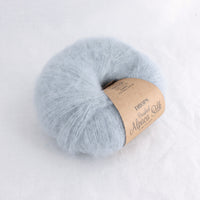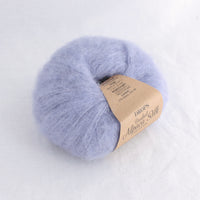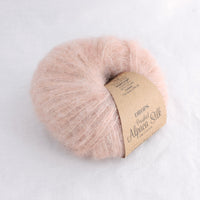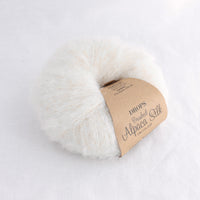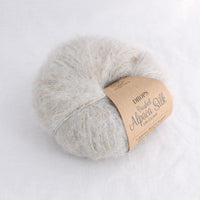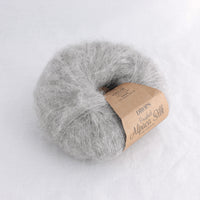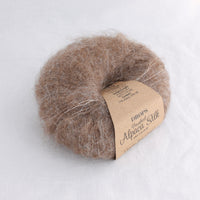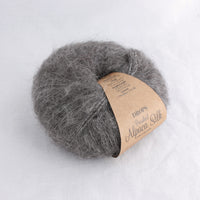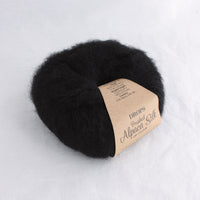 Brushed Alpaca Silk | Drops
DESCRIPTION

DETAILS

HOW IT'S MADE

PROJECT IDEAS
If you want the look of mohair in a chunkier weight, Drops' Brushed Alpaca Silk is for you. At a nice worsted weight, this yarn will knit up faster than your average lace-weight mohair and open the door for making fully fluffy garments and accessories!
And where many yarns like this have a polyamide or nylon running through them, this yarn is made up of only alpaca and silk. Which means, like the rest of our yarns, it's fully natural and biodegradable!
CONTENT: 77% Alpaca, 23% Mulberry Silk
WEIGHT: Worsted
TEXTURE: Fluffy brushed alpaca wrapped around a fine silk thread
UNIT WEIGHT: 25g
METERAGE: 140 meters (153 yards)
NEEDLE SIZE: 5mm (US 8)
GAUGE: 17 stitches & 22 rows = 10cm/4"
WRAPS PER INCH: 20
FELTABLE: No (alpaca fibers will felt, silk strand will not)
WASHABILITY: Hand wash only, lay flat to dry
The alpaca in this yarn is sourced from farms in Peru, where mulesing is not practiced. The silk comes from China and is certified cruelty-free, meaning the silk is produced without hurting or killing the silkworms. The fibres are made solely from silk waste and cocoons, from which the moths have already flown. Learn more about Drops' sustainability values here.
This yarn is so cozy and soft, we can't get a big fluffy sweater out of our minds! It would also look super cute as a winter toque or long scarf. And it's great for lace patterns and decorative work. You could also make this a companion yarn by knitting it with a wool yarn like our Heavy Merino or Lima.