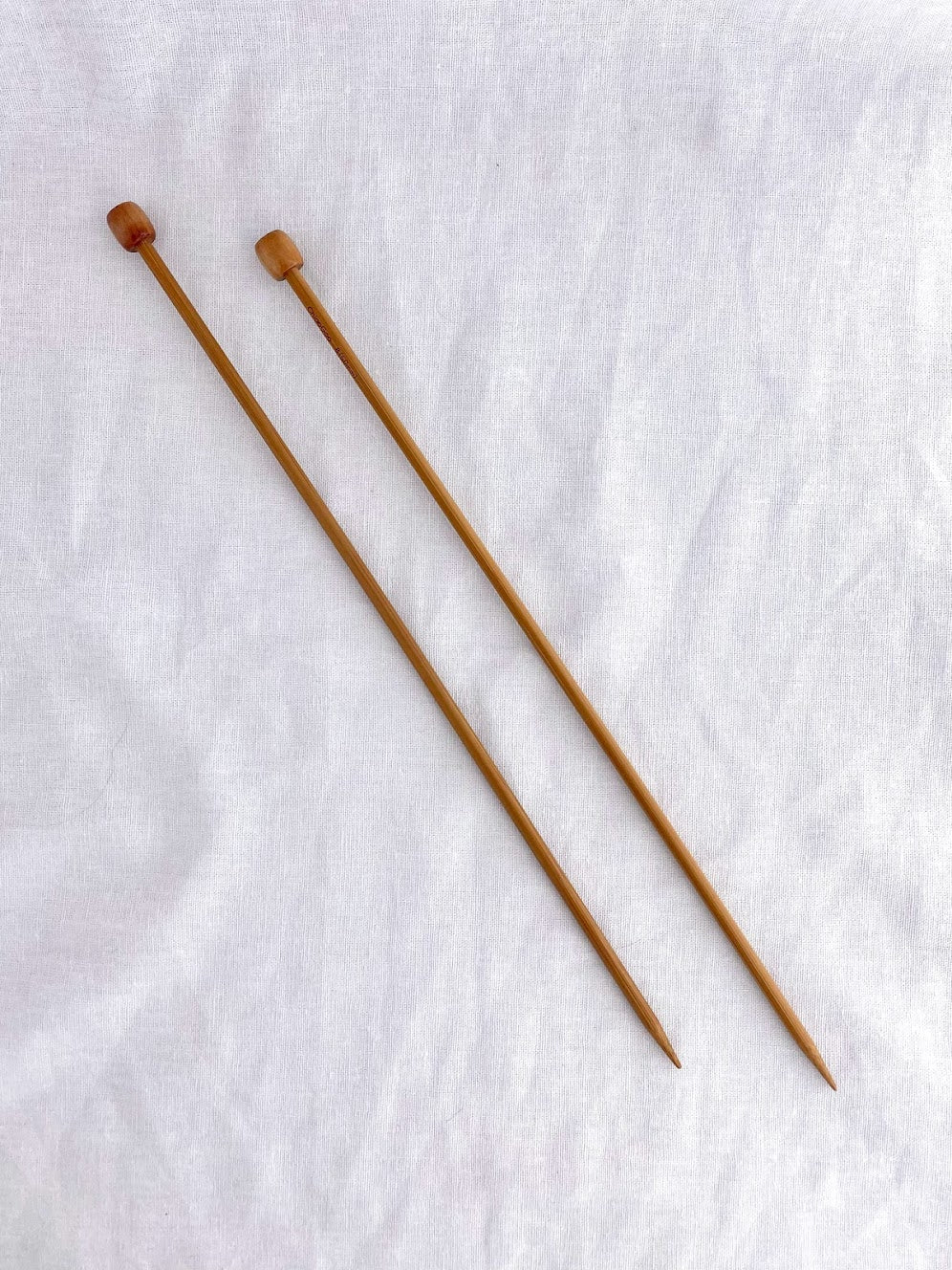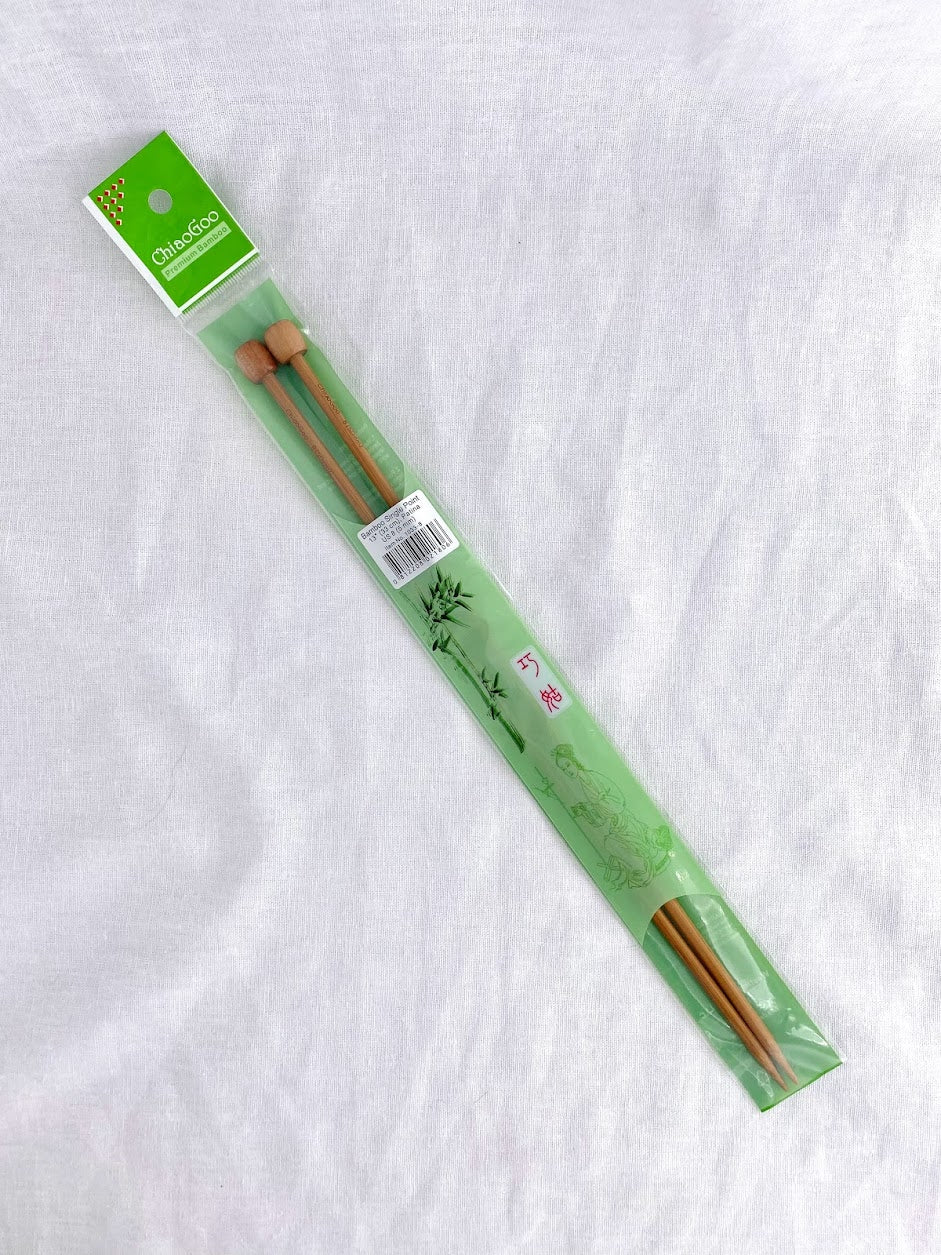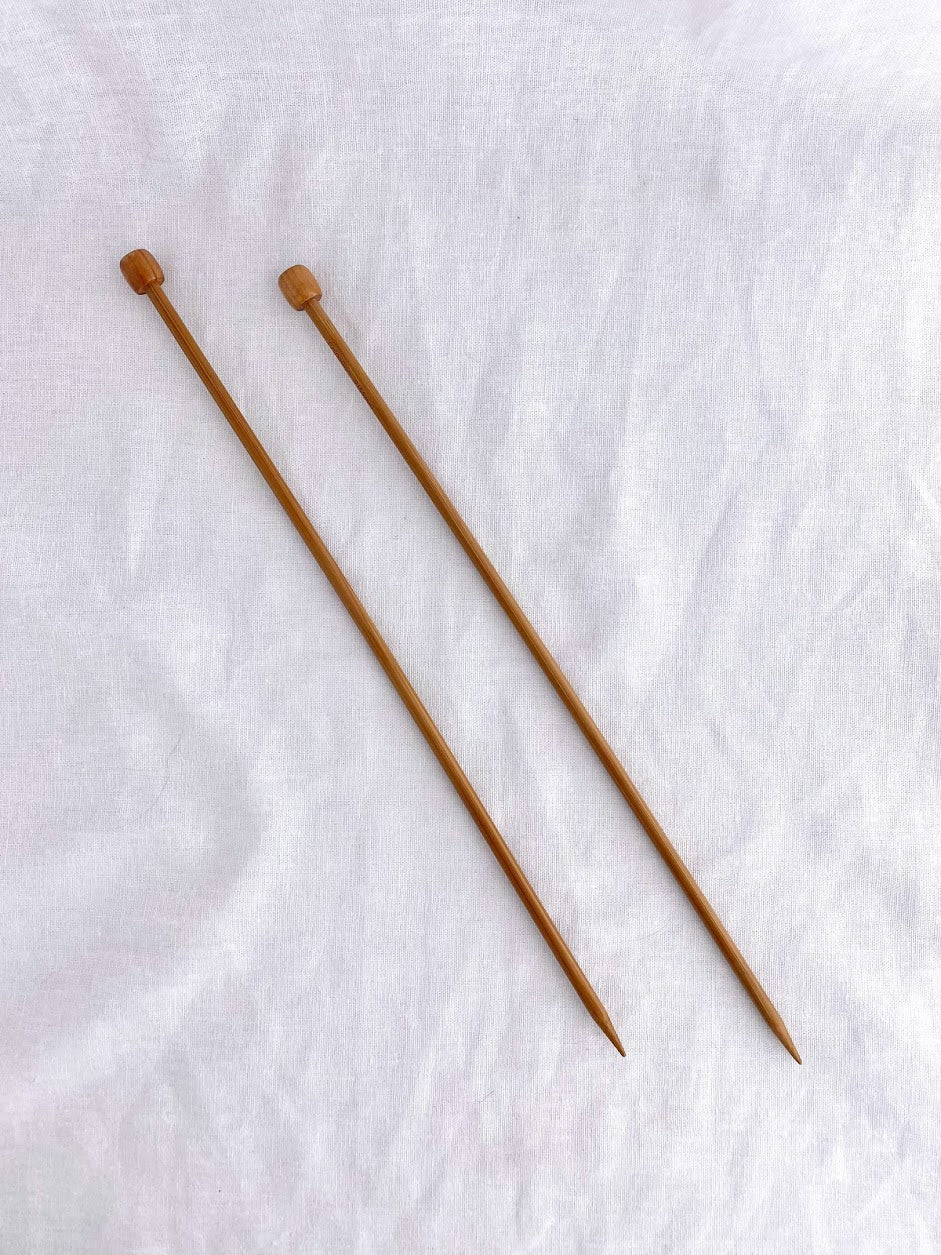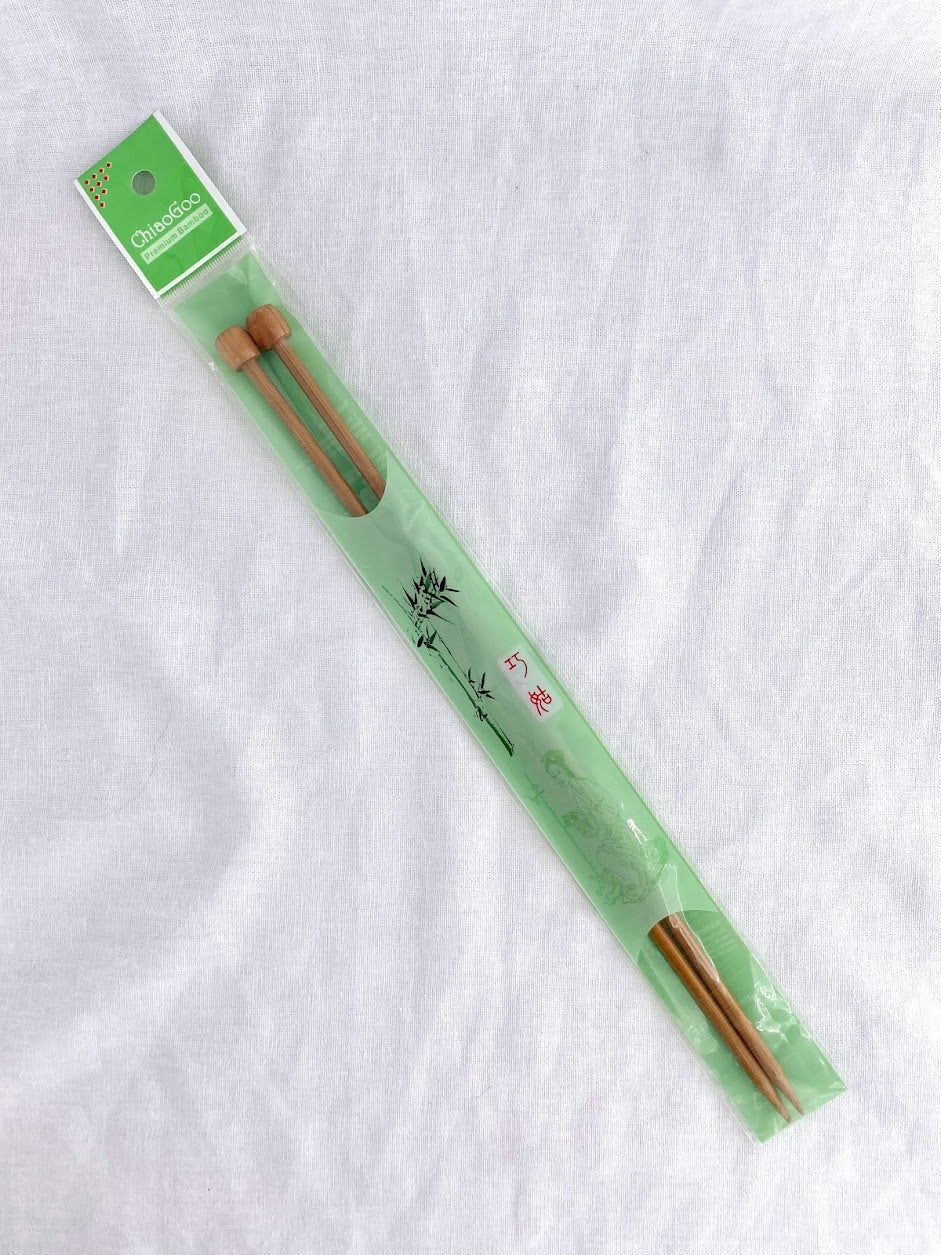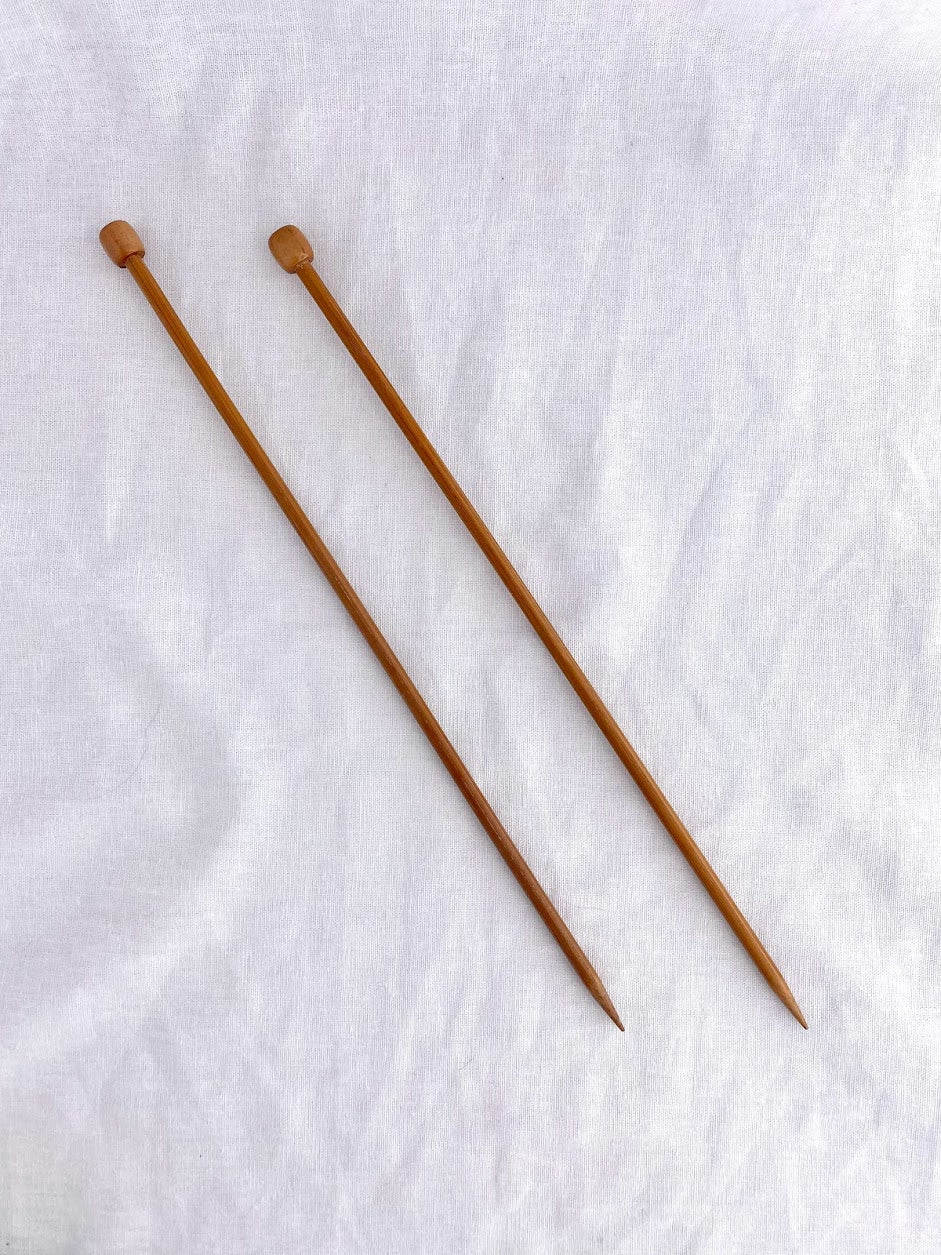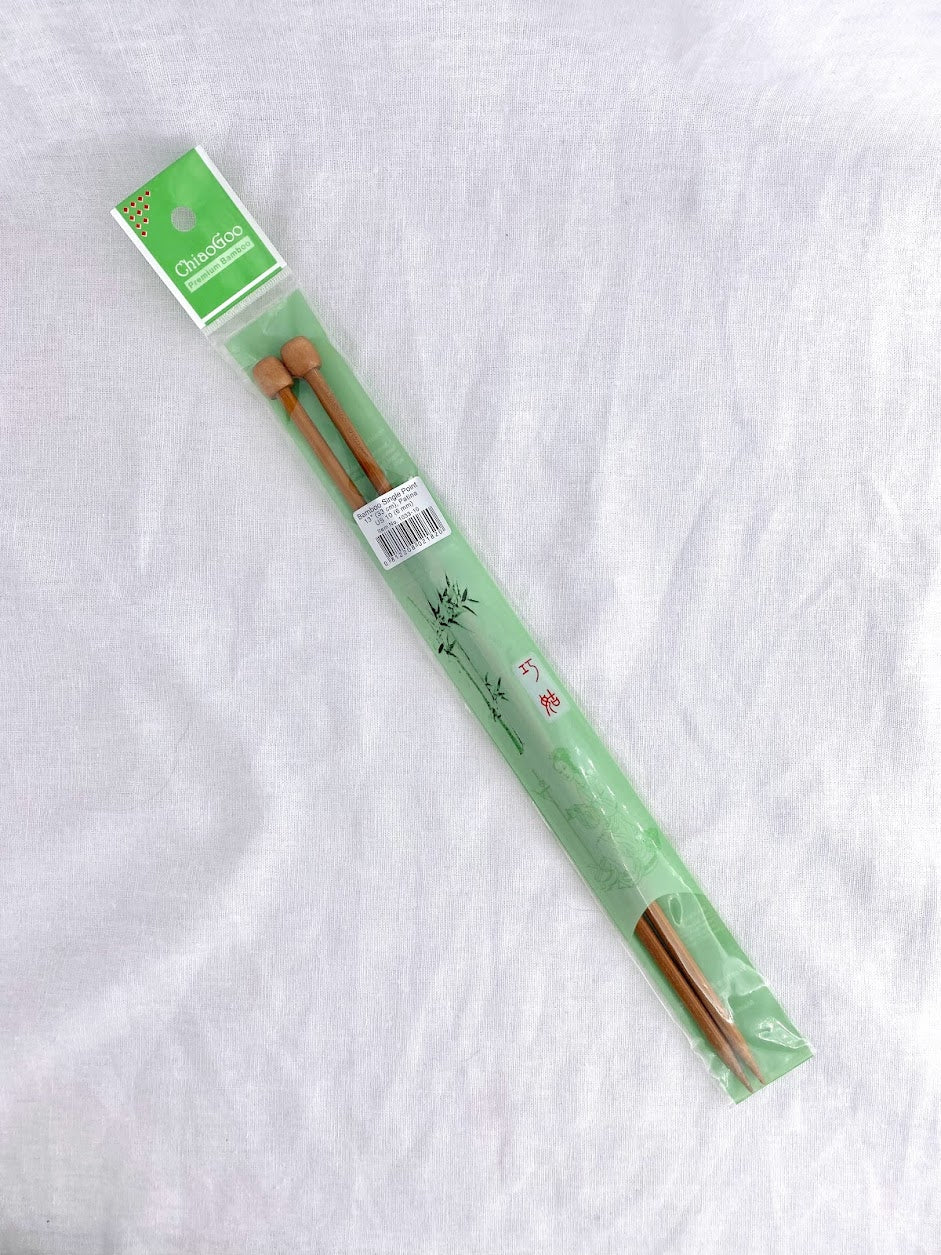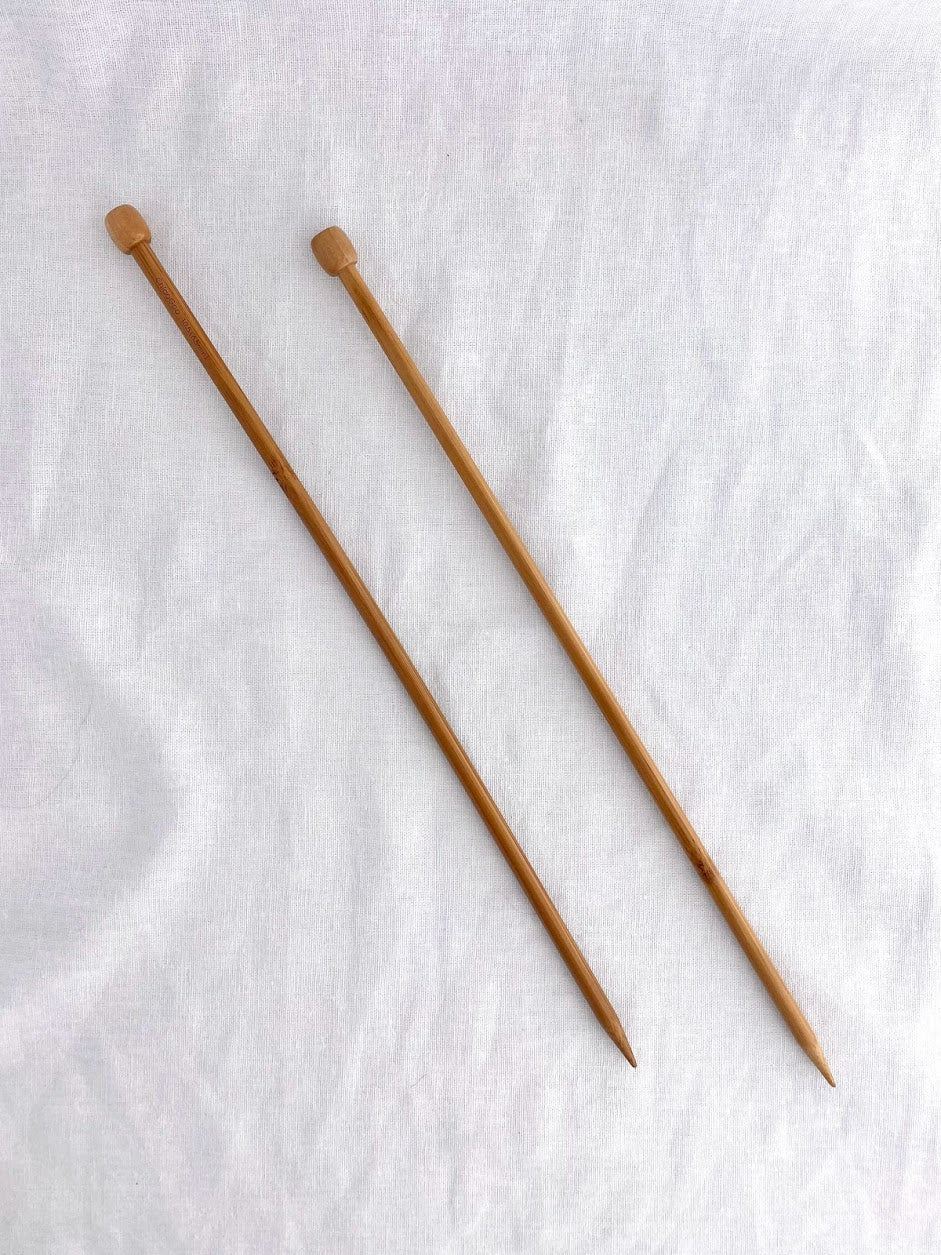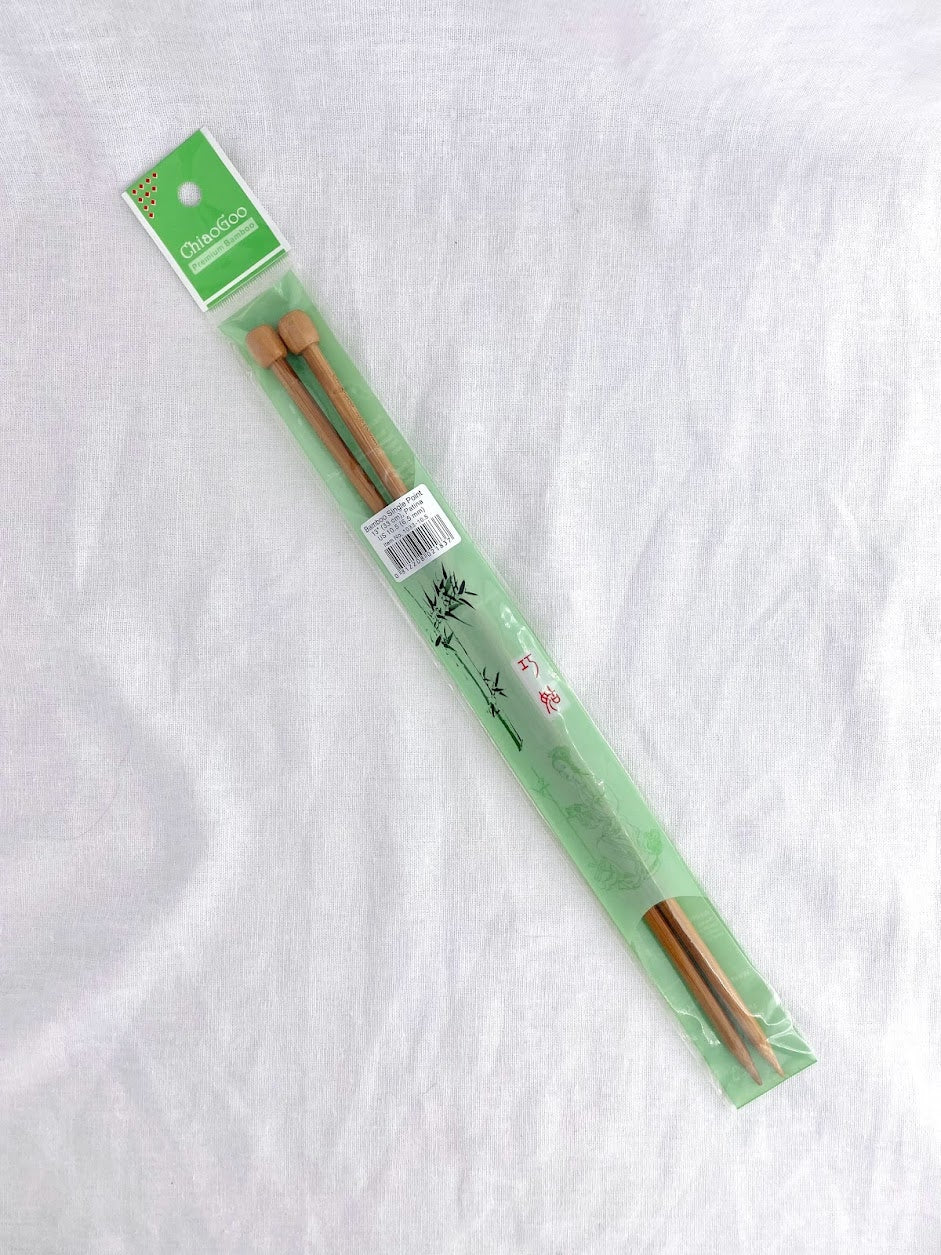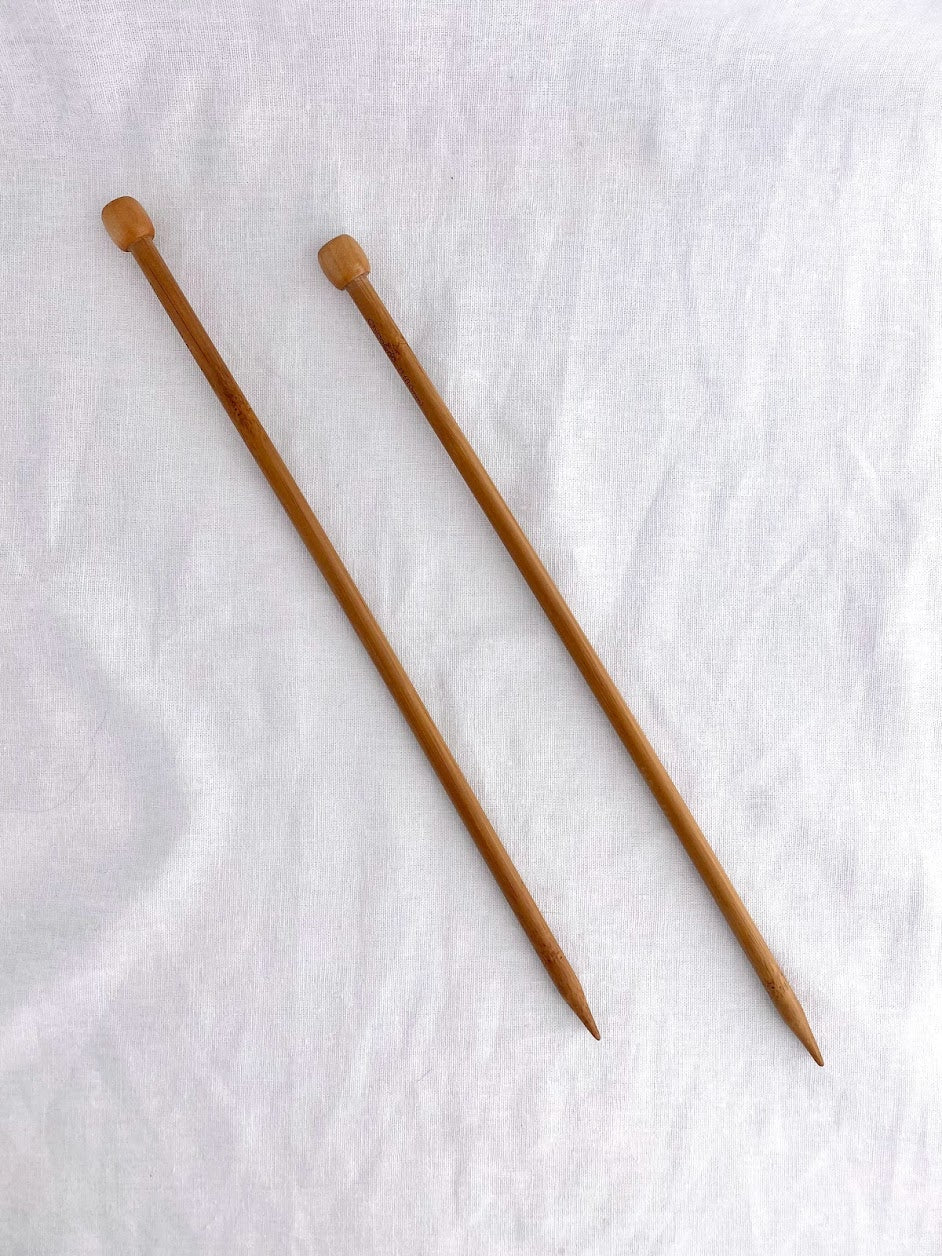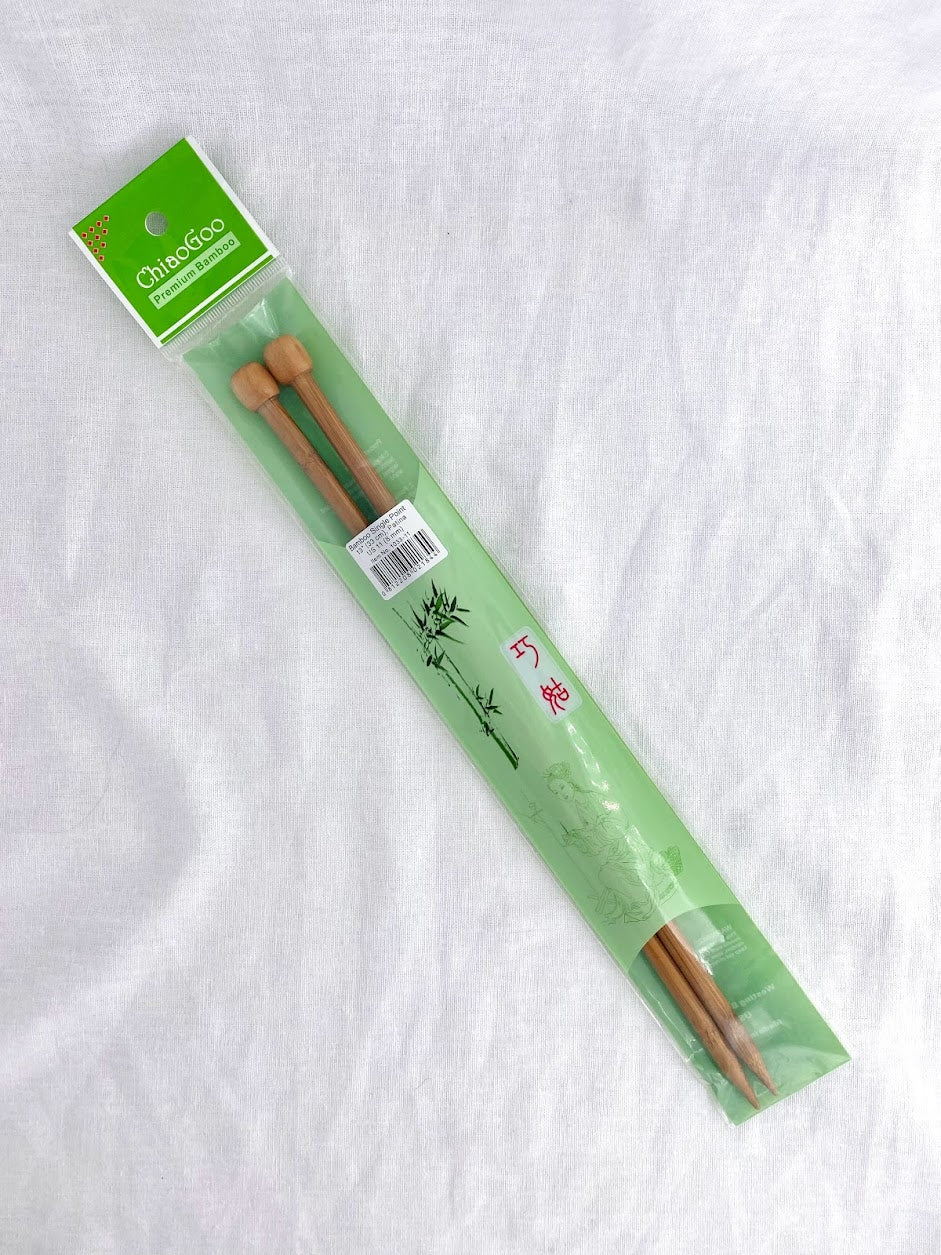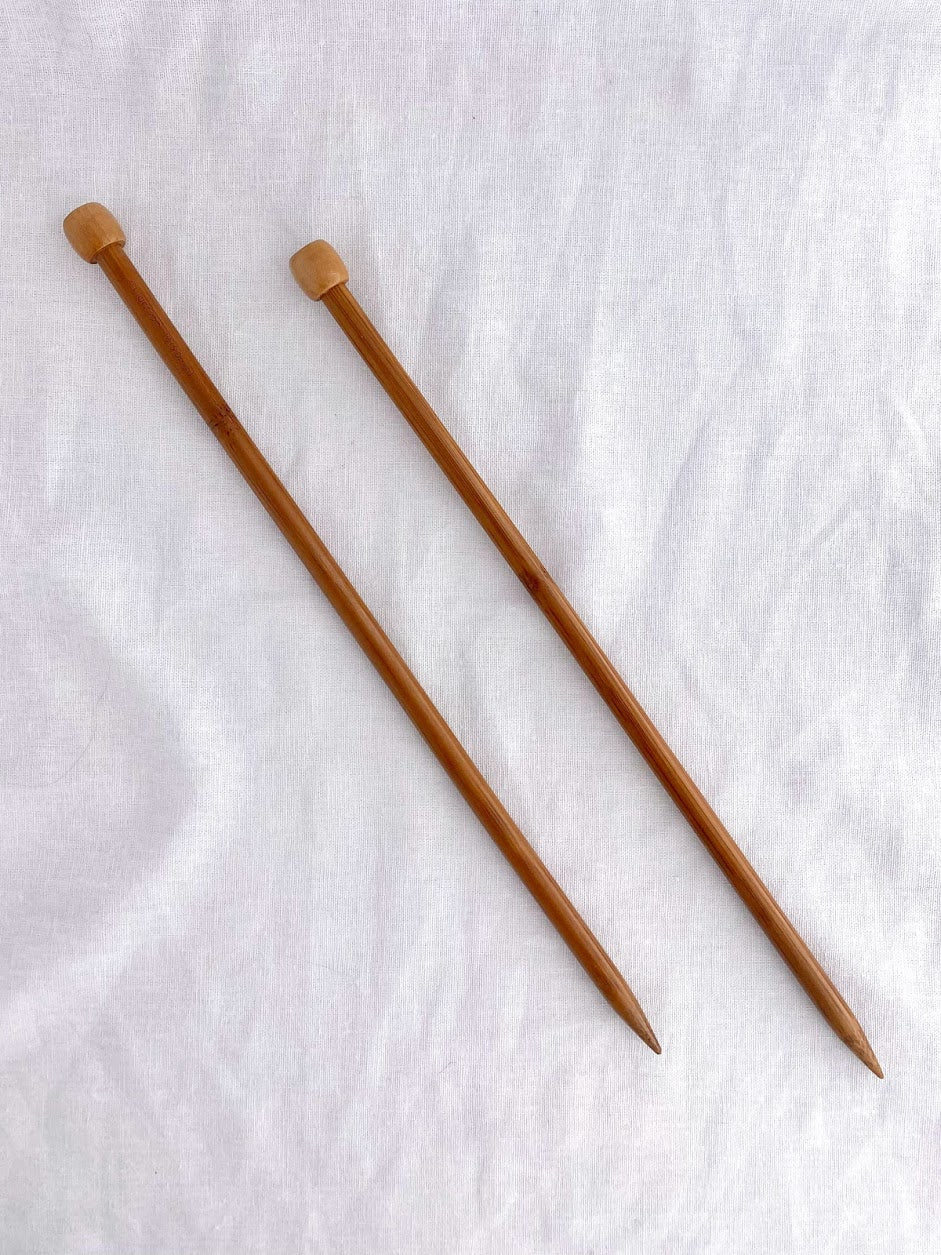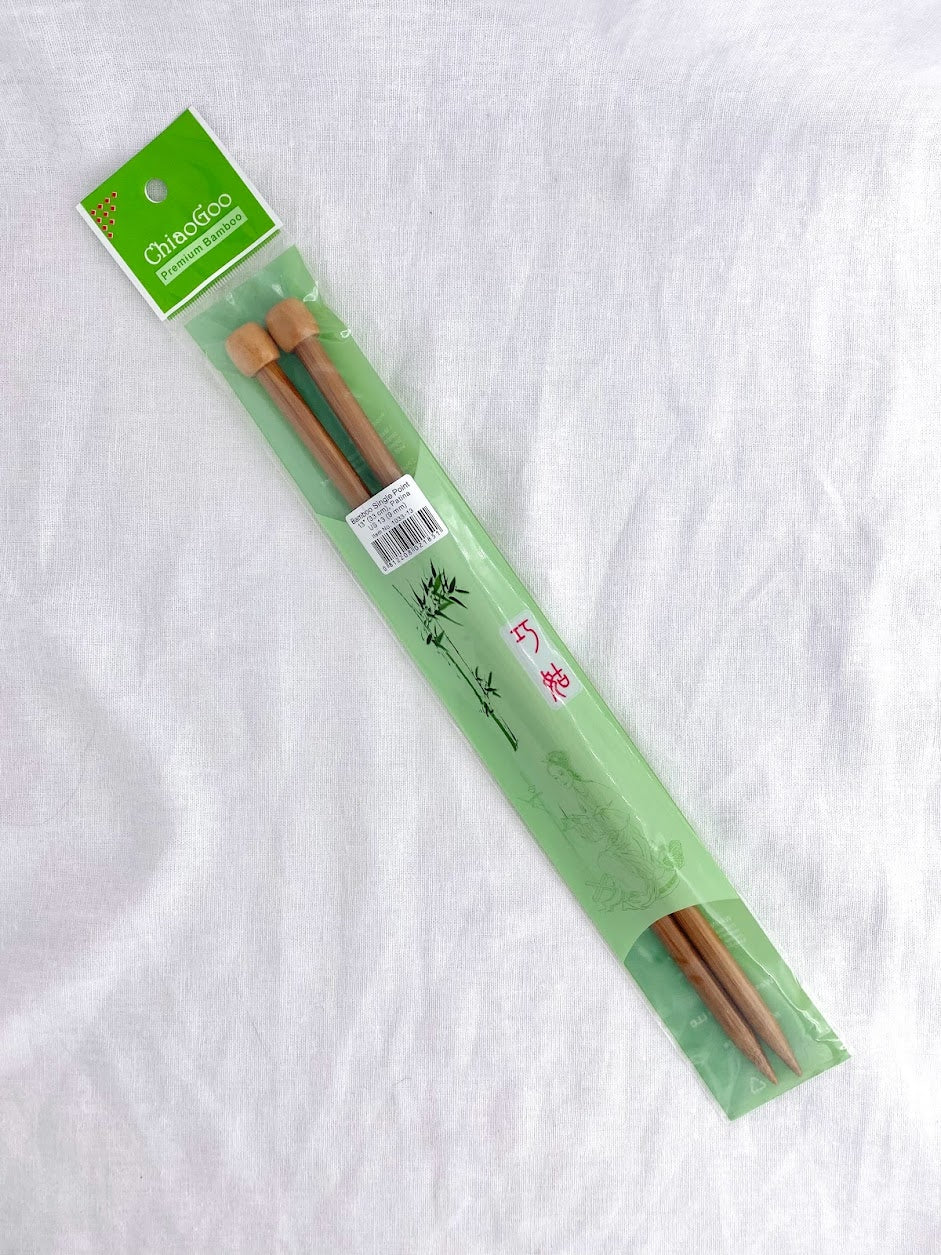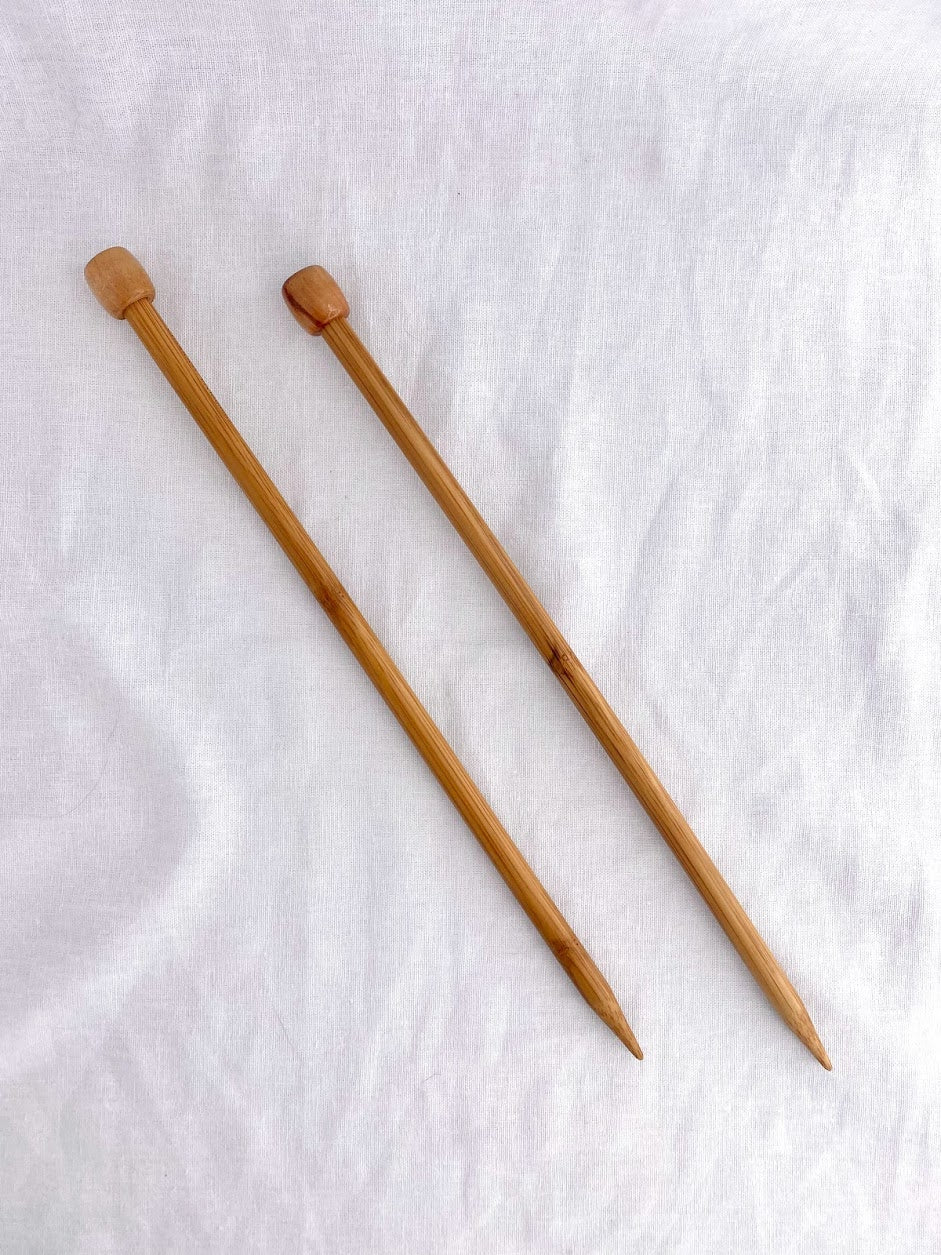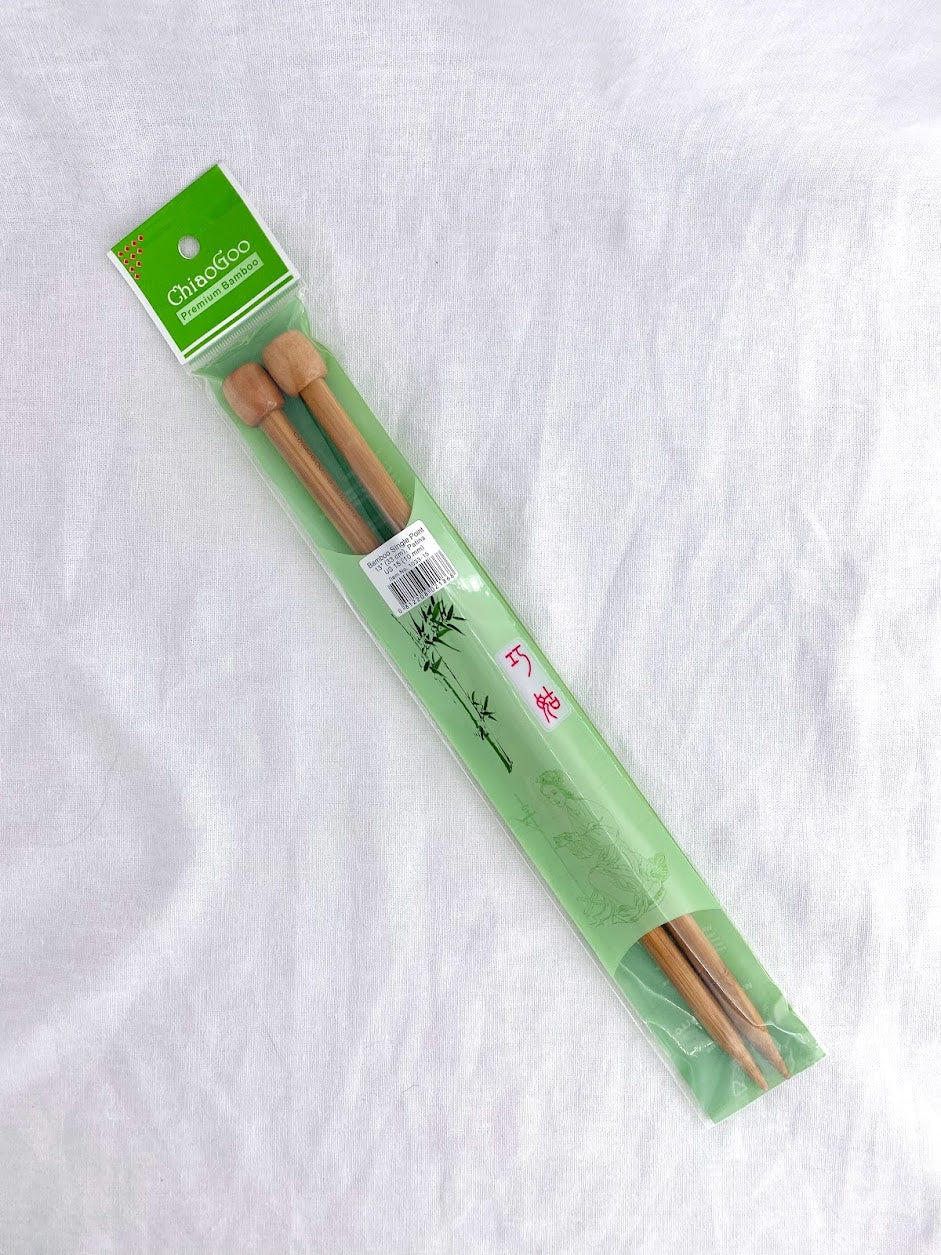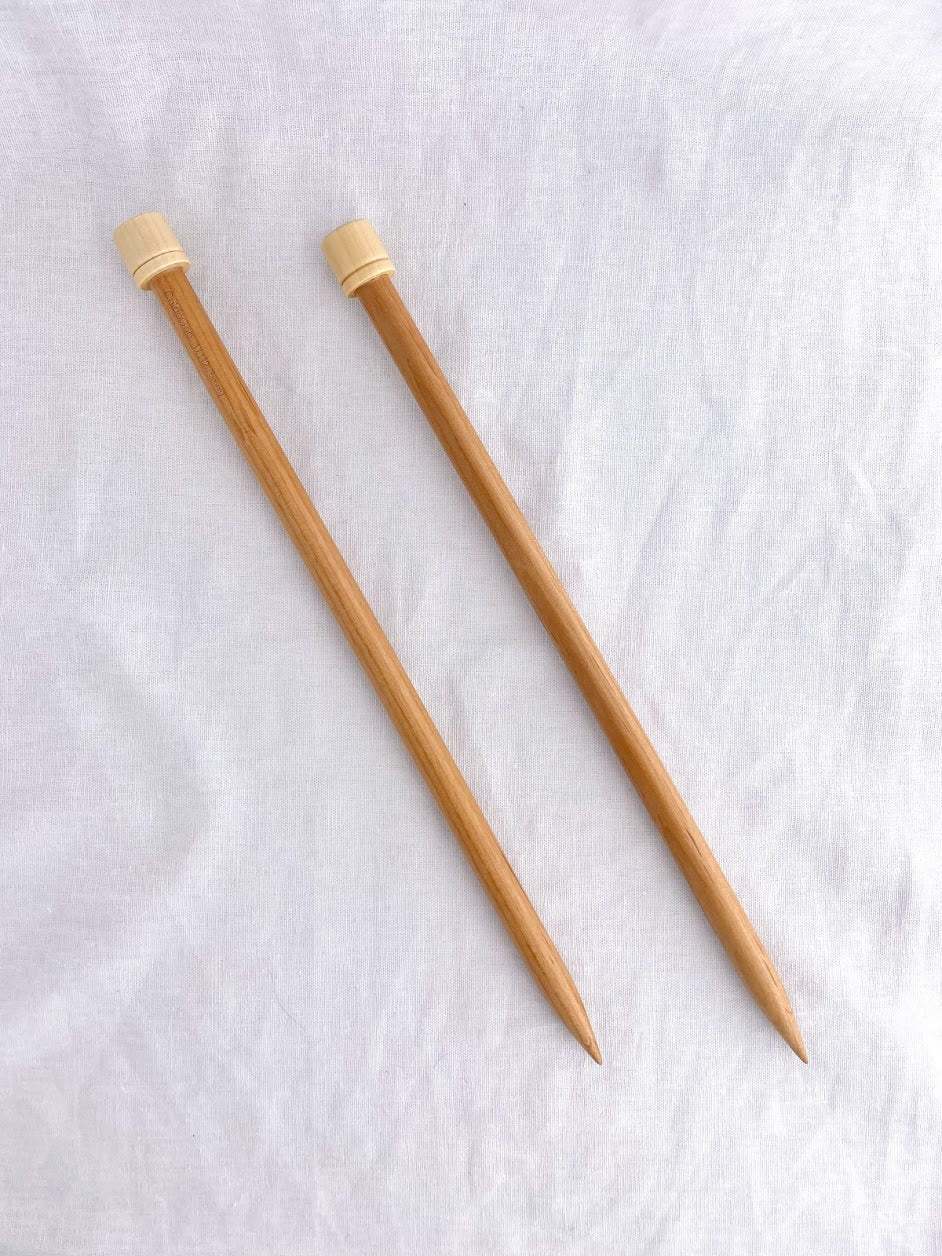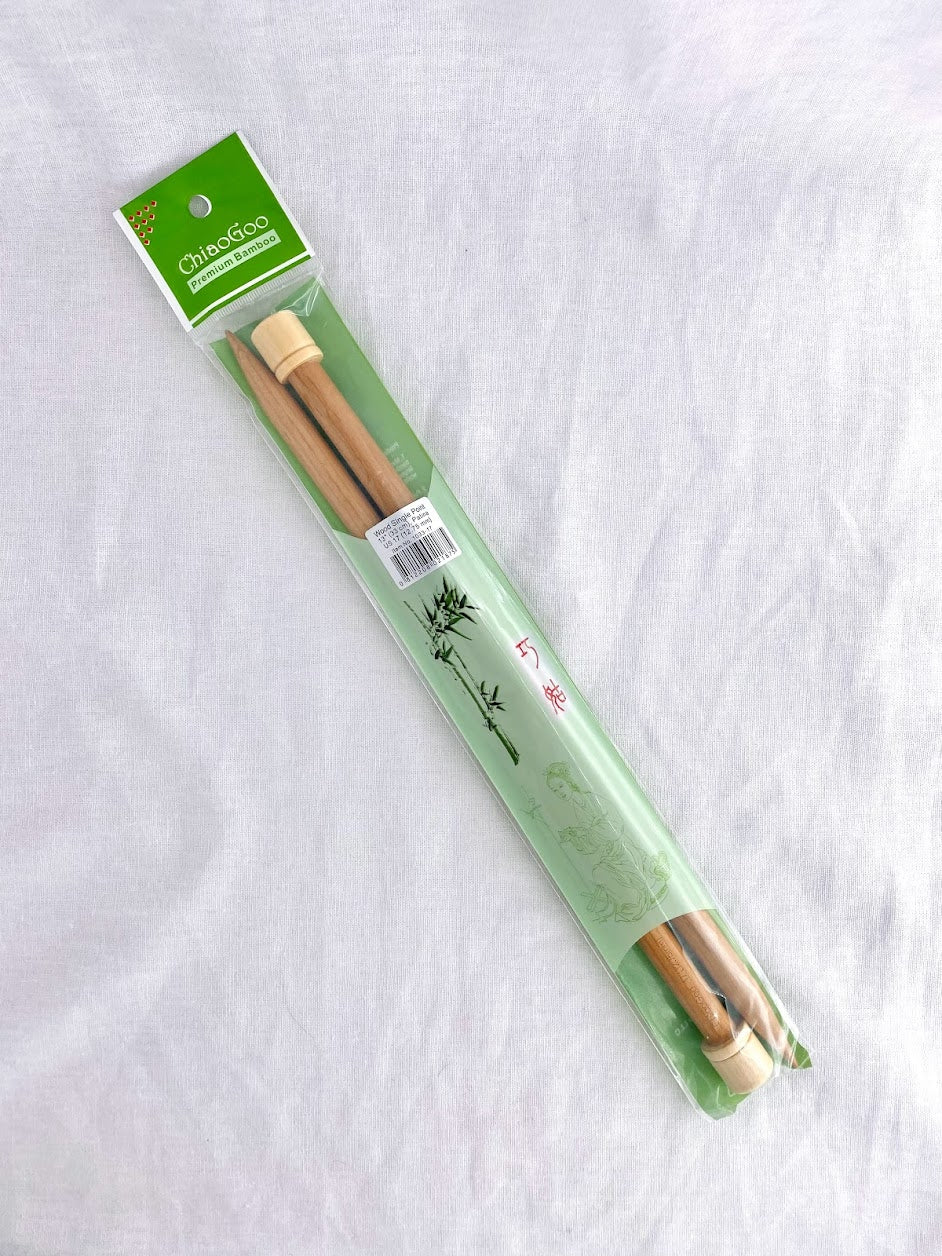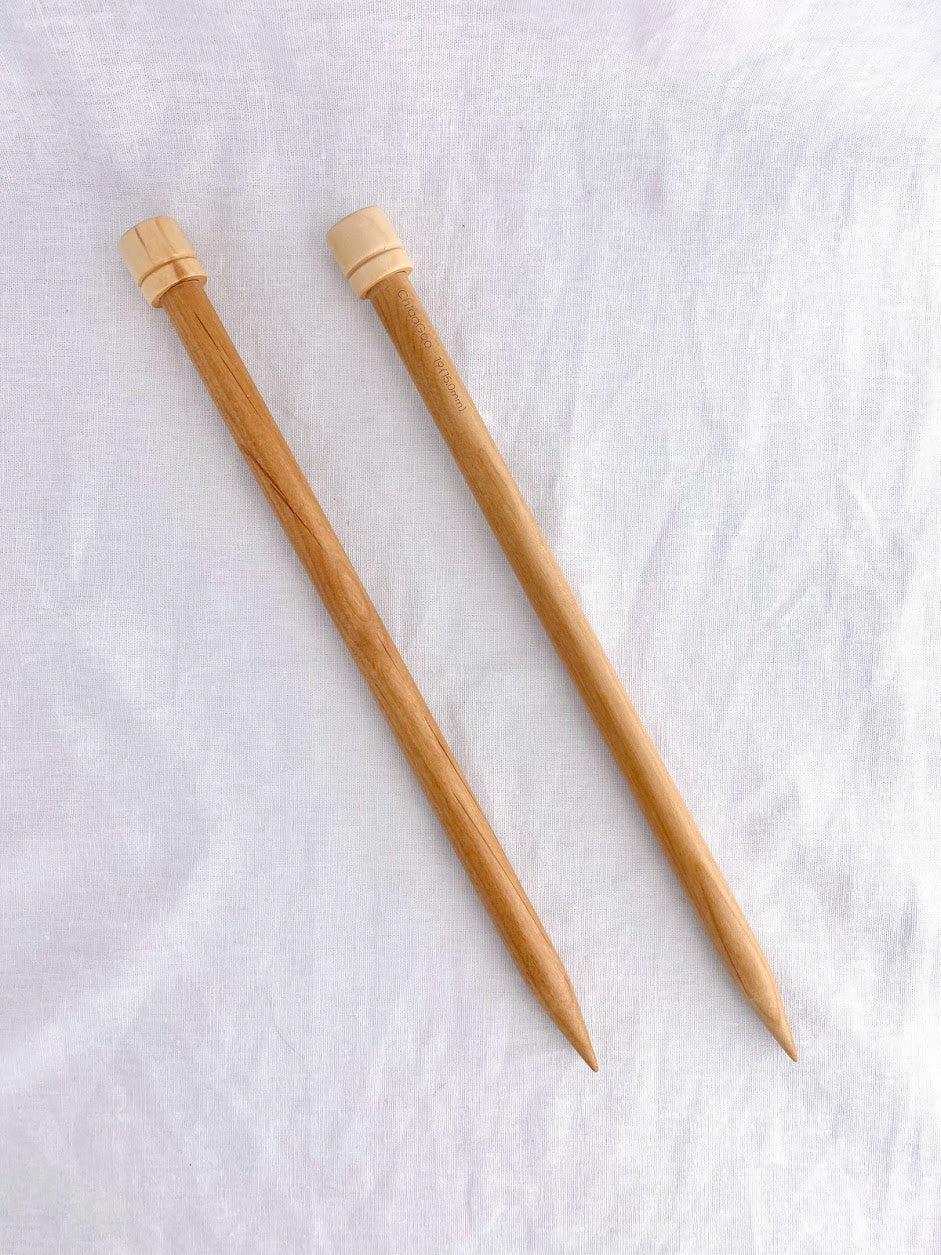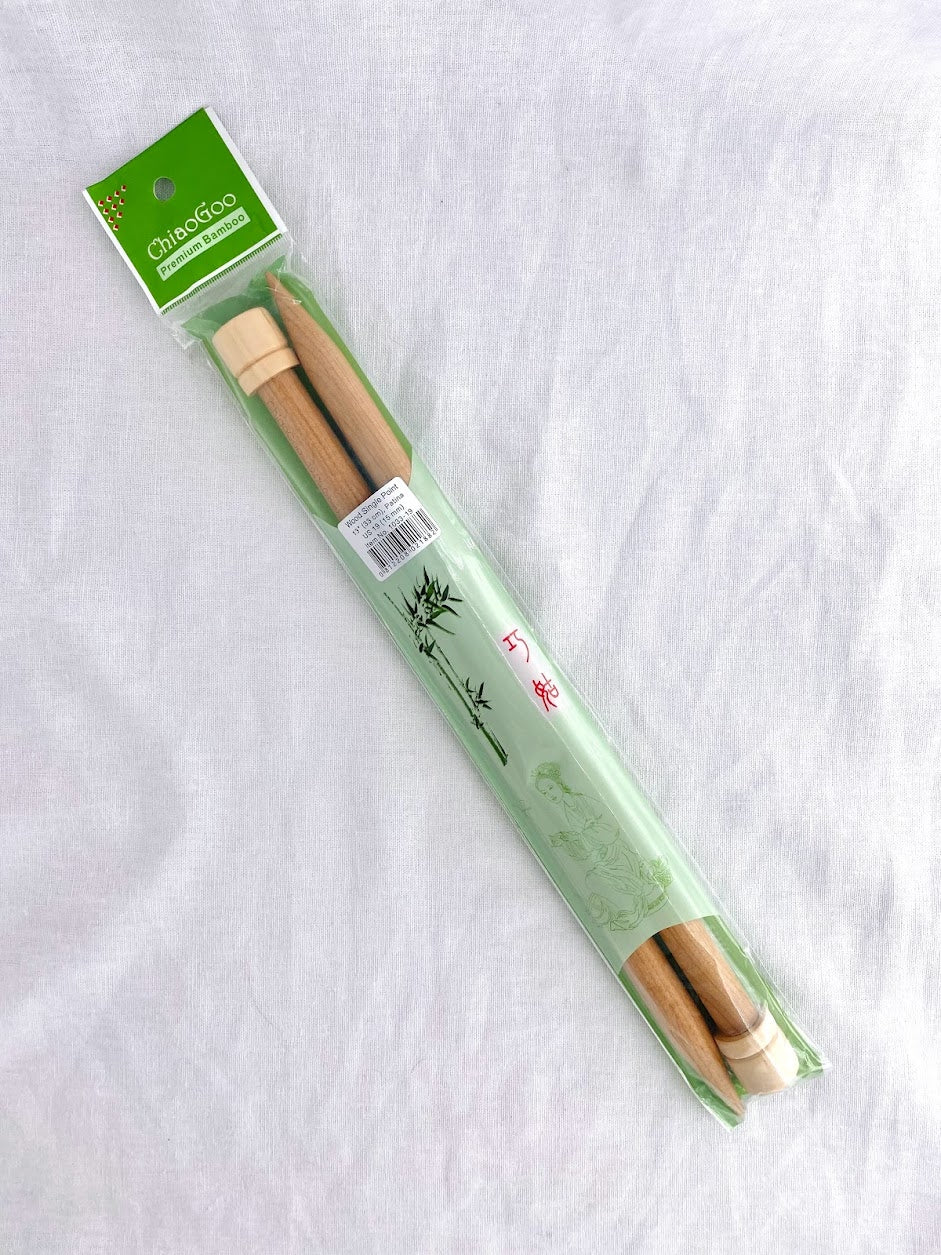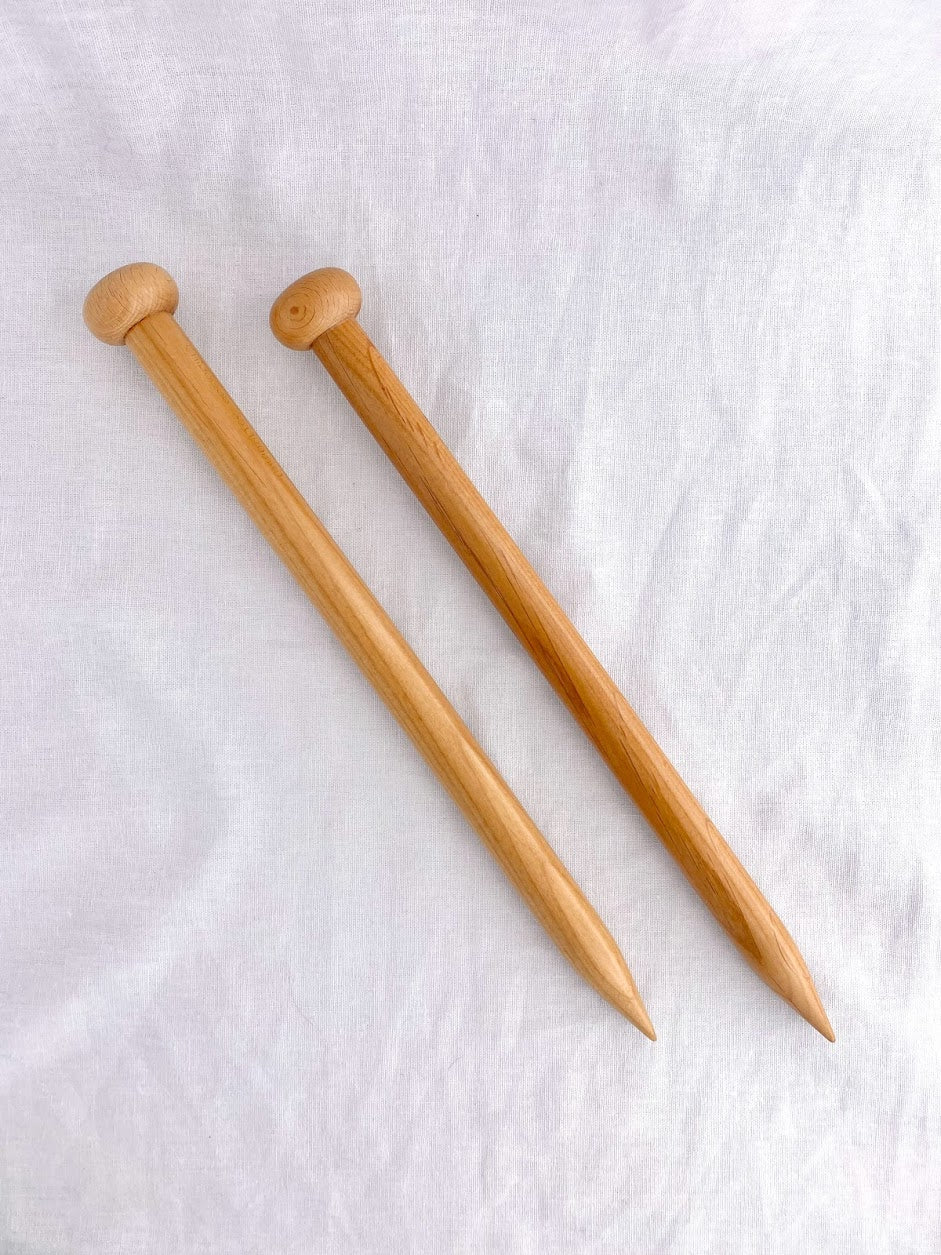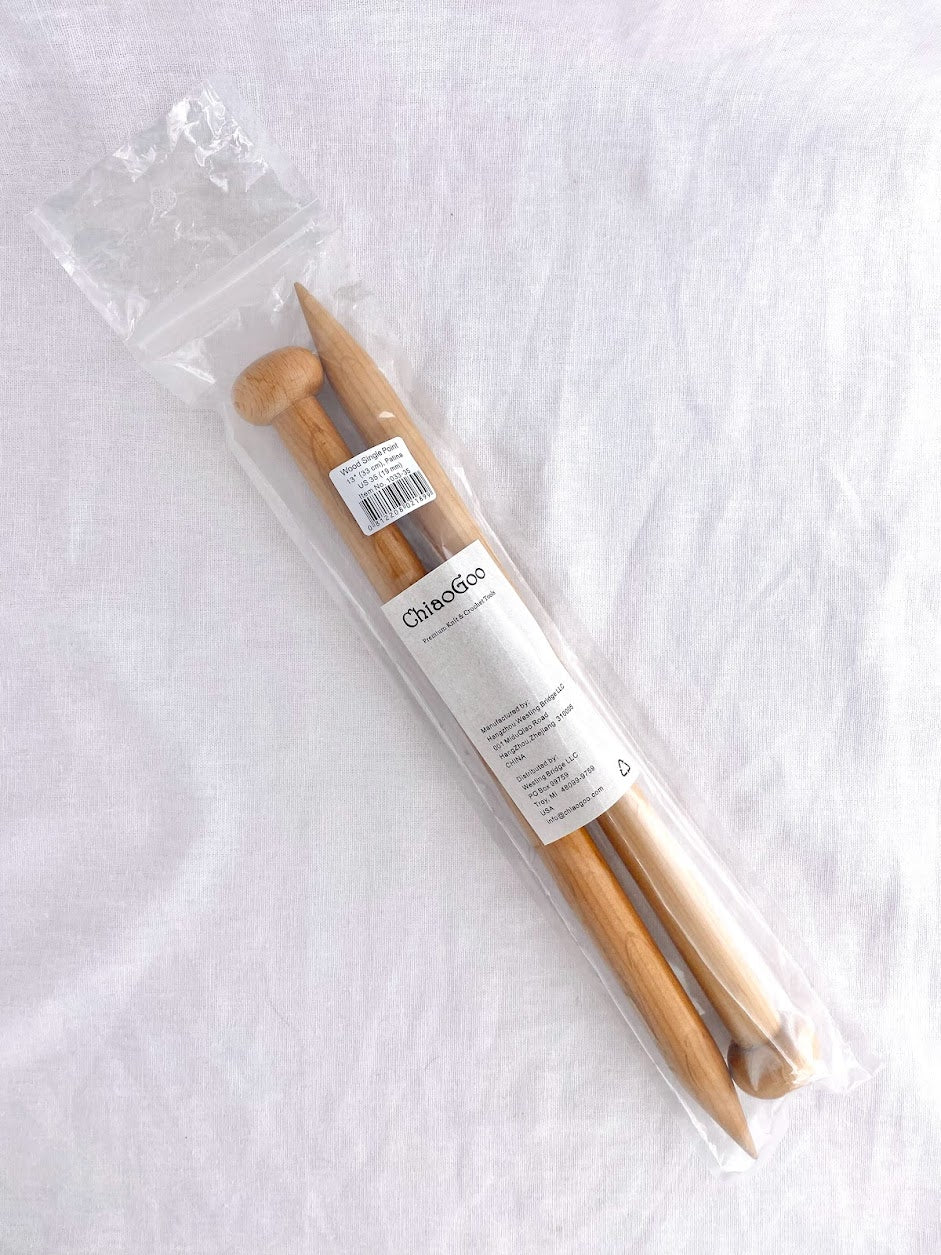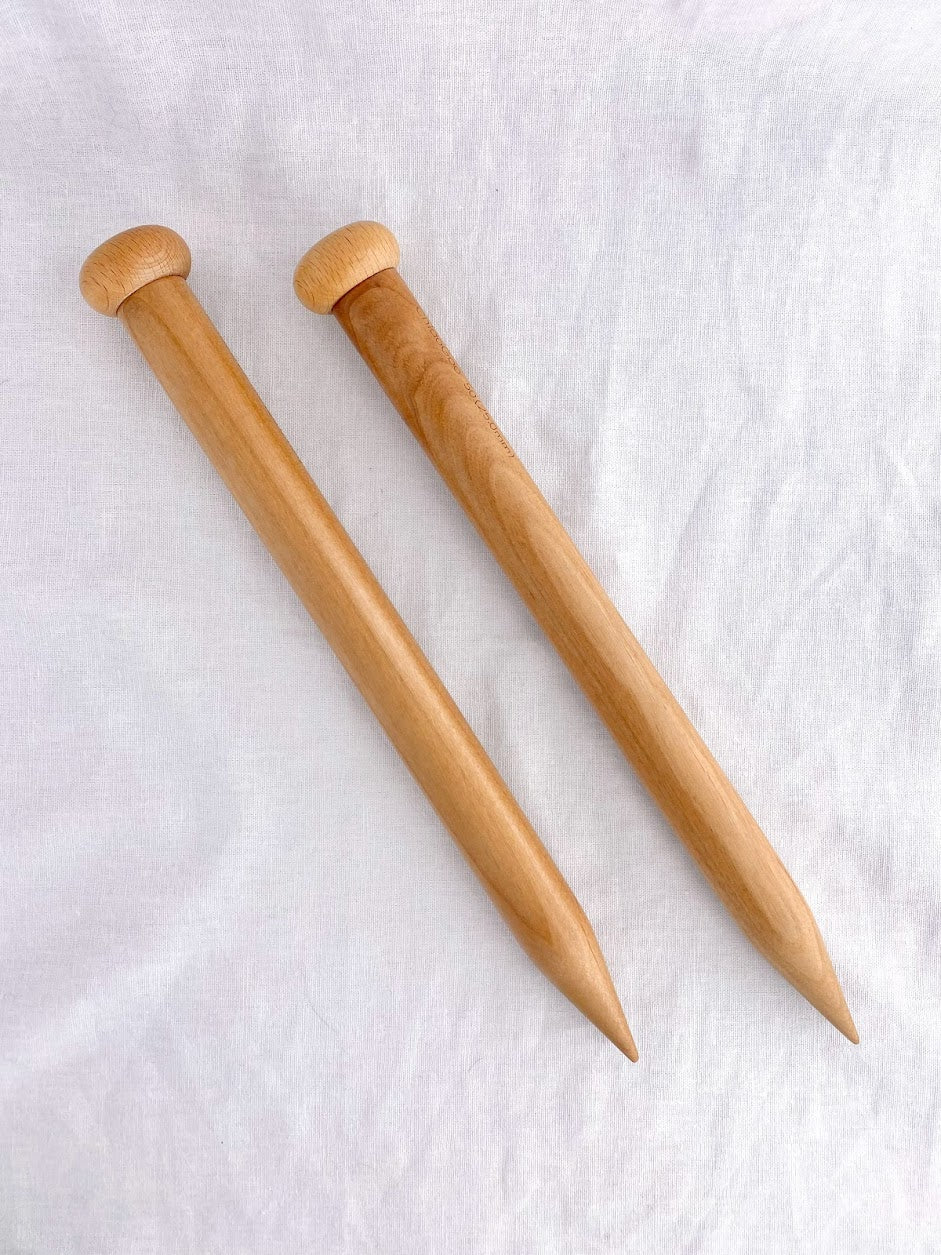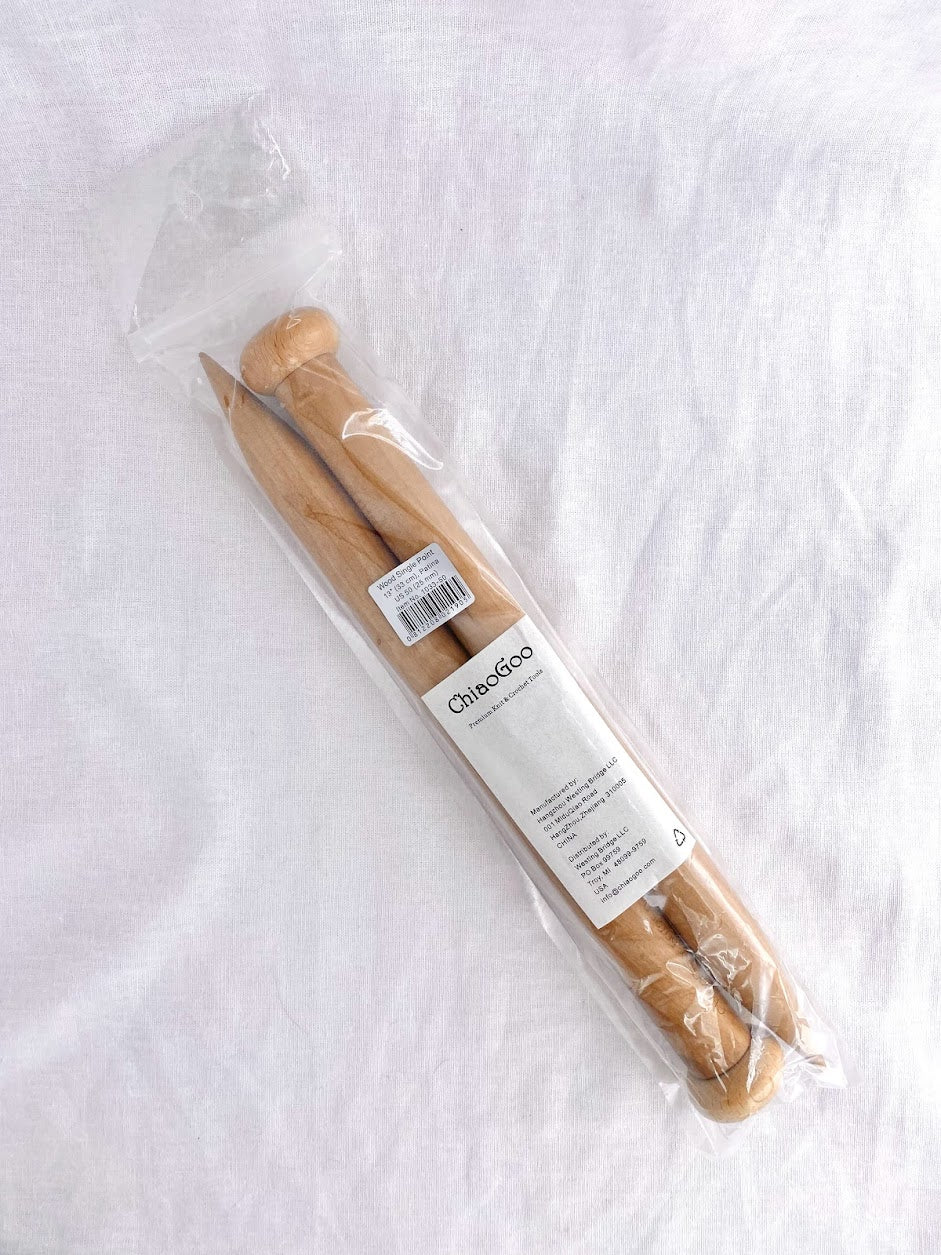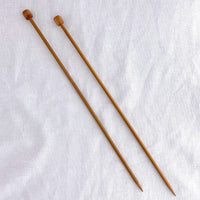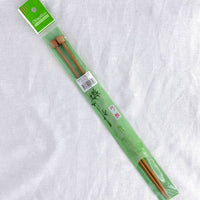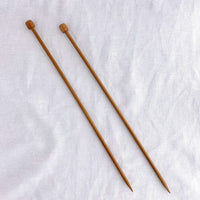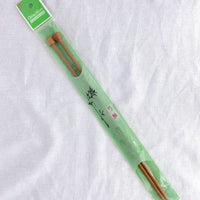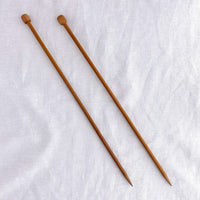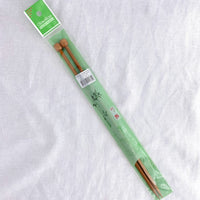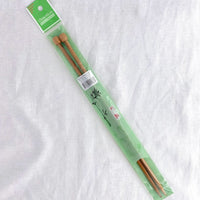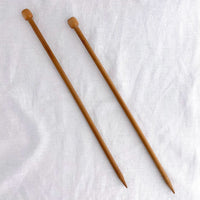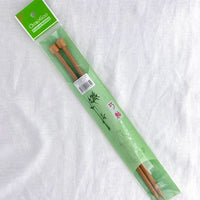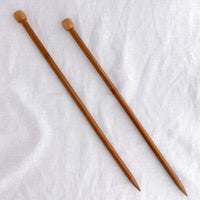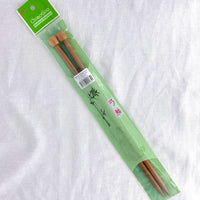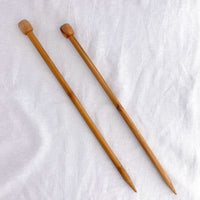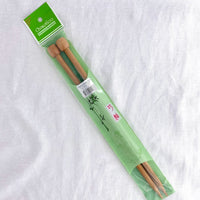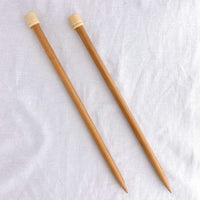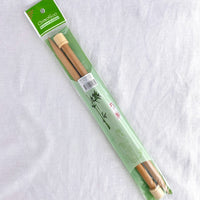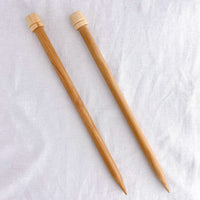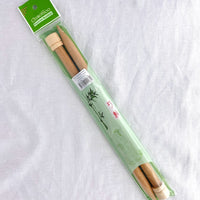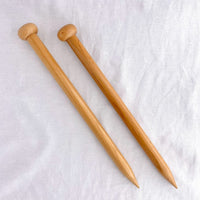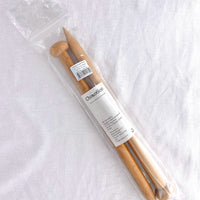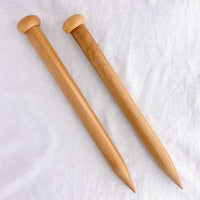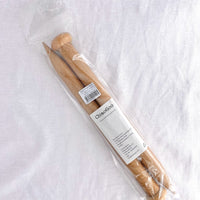 Single-Pointed Knitting Needles | Chiaogoo
DESCRIPTION

DETAILS

HOW IT'S MADE

BEST SUITED FOR
Single pointed needles are perfect for beginners who are just learning how to knit - they keep everything very simple so you can focus on the basic techniques. These needles from Chiaogoo are beautifully lightweight but sturdy, and they're a hefty 13" in length so that you can knit a variety of flat projects on them!
MATERIALS: 
Sizes 5mm-10mm = Bamboo
Sizes 12.75mm-25mm = Wood
NEEDLE LENGTH: 33cm (13")
Chiagoo is a family owned business, started by four brothers who grew up in the Bamboo Capital of China. The inspiration for the brand name "Chiaogoo" came from their mother, who was an avid knitter, and means "highly skilled and crafty lady". Today, they make all their hooks and needles out of high quality materials in China, and are considered one of the best knitting needle manufacturers in the world. You can read more about their story here.
These needles are best for anything that's knitted flat - think scarves, blankets, or individual panels for garments. They're also best suited for yarns that are worsted weight or heavier, and you can create mesh-like fabrics on the jumbo sizes! Since they're single-pointed and you don't have extra needles or a cord to contend with, they're perfect for beginners who are brand new to knitting.