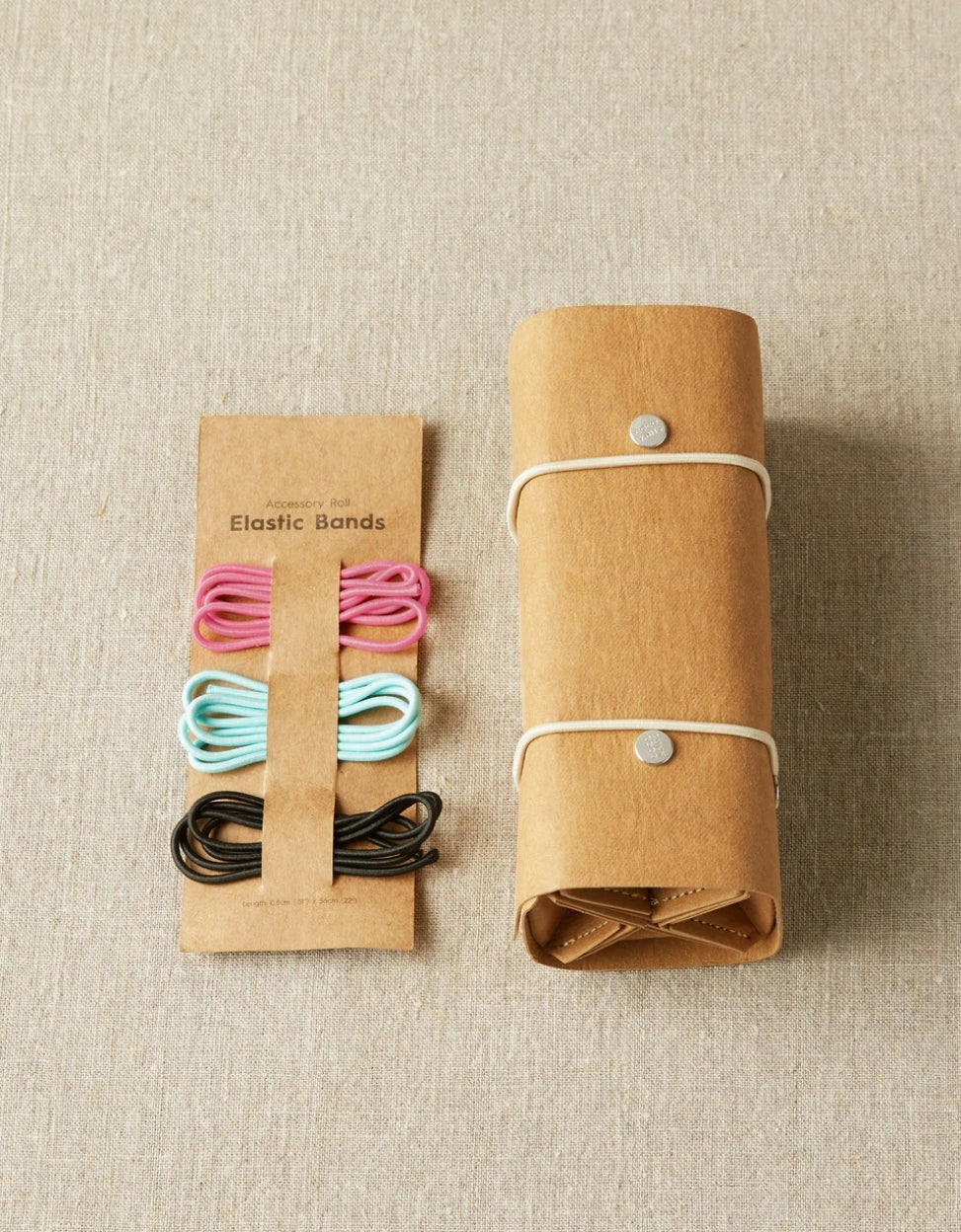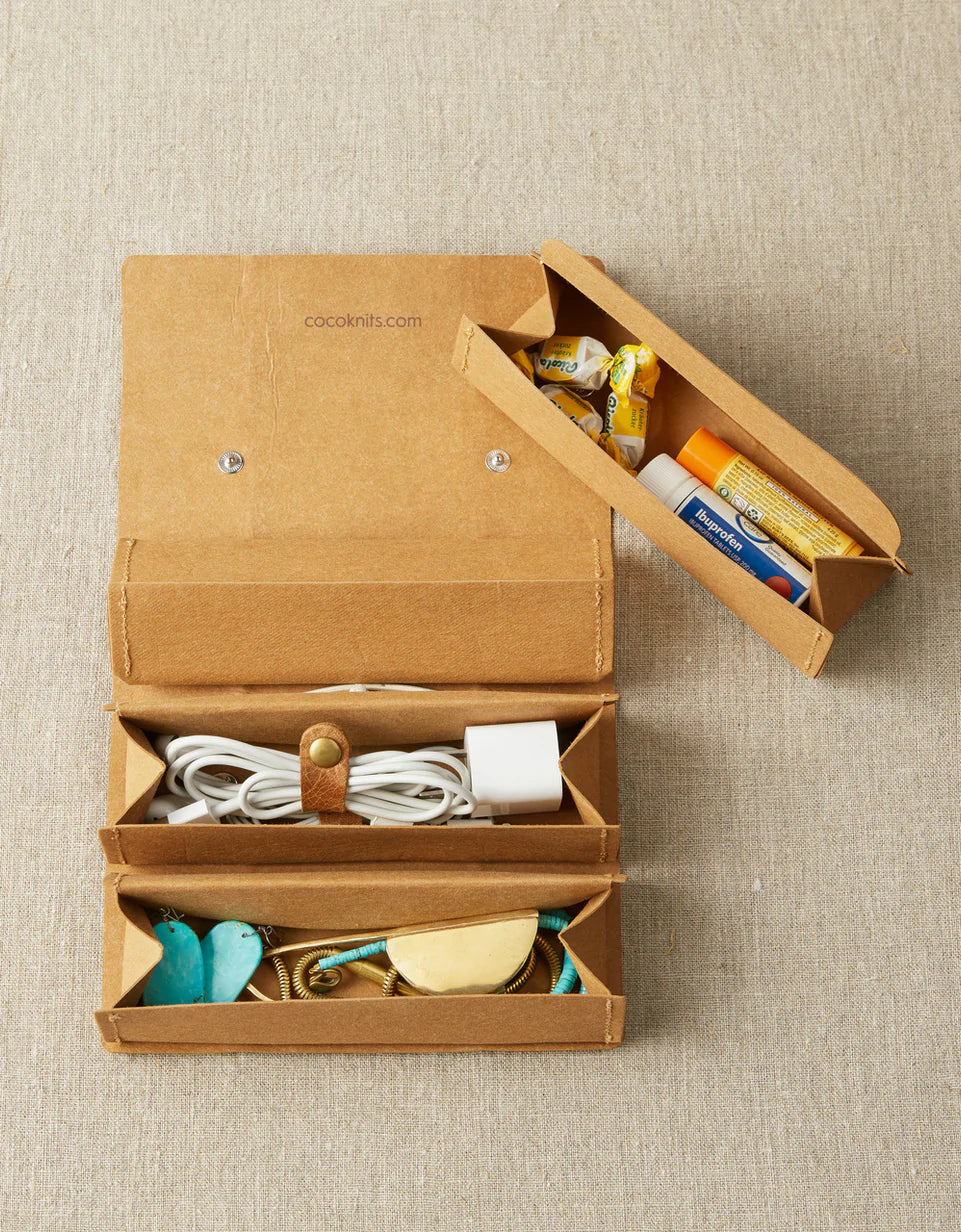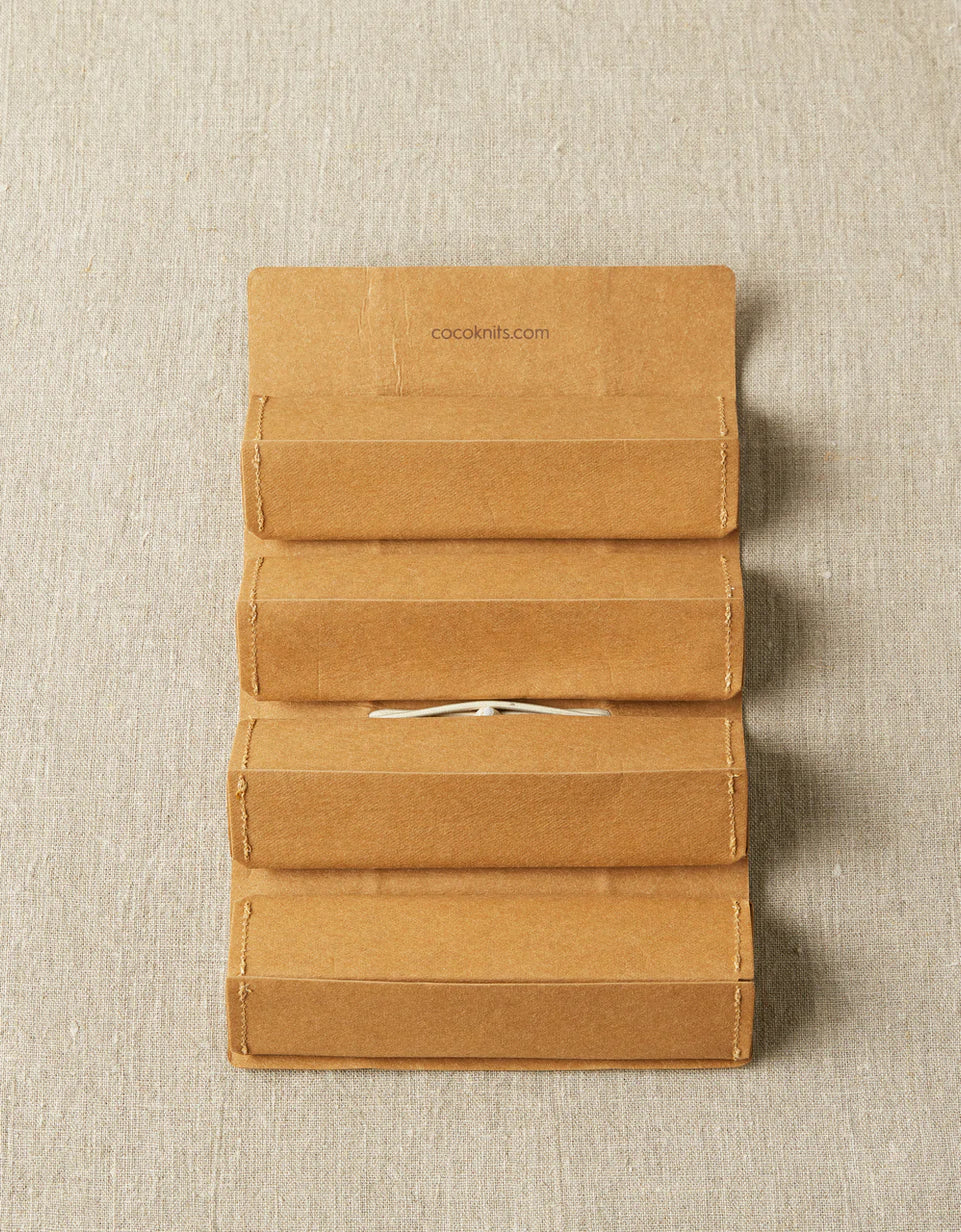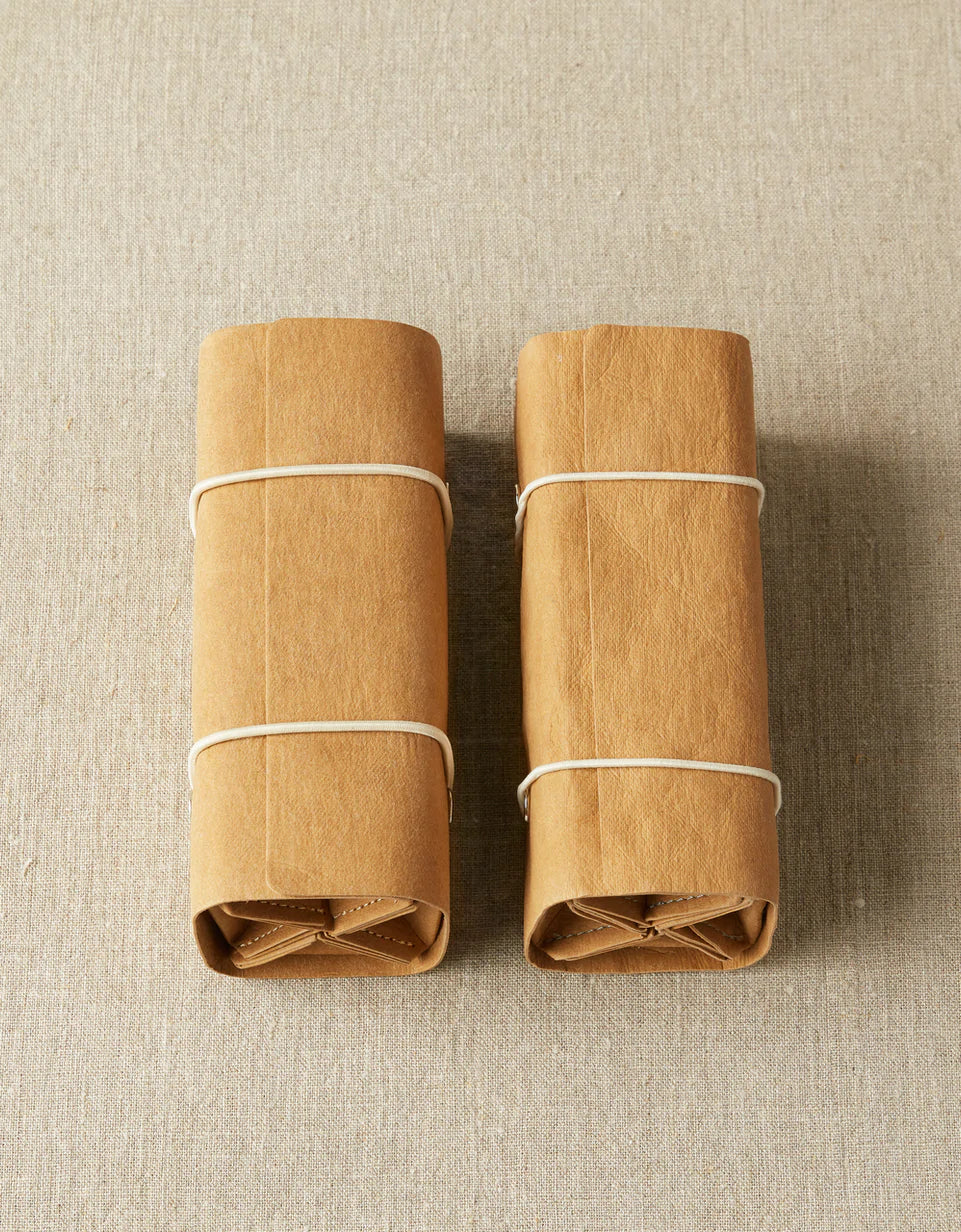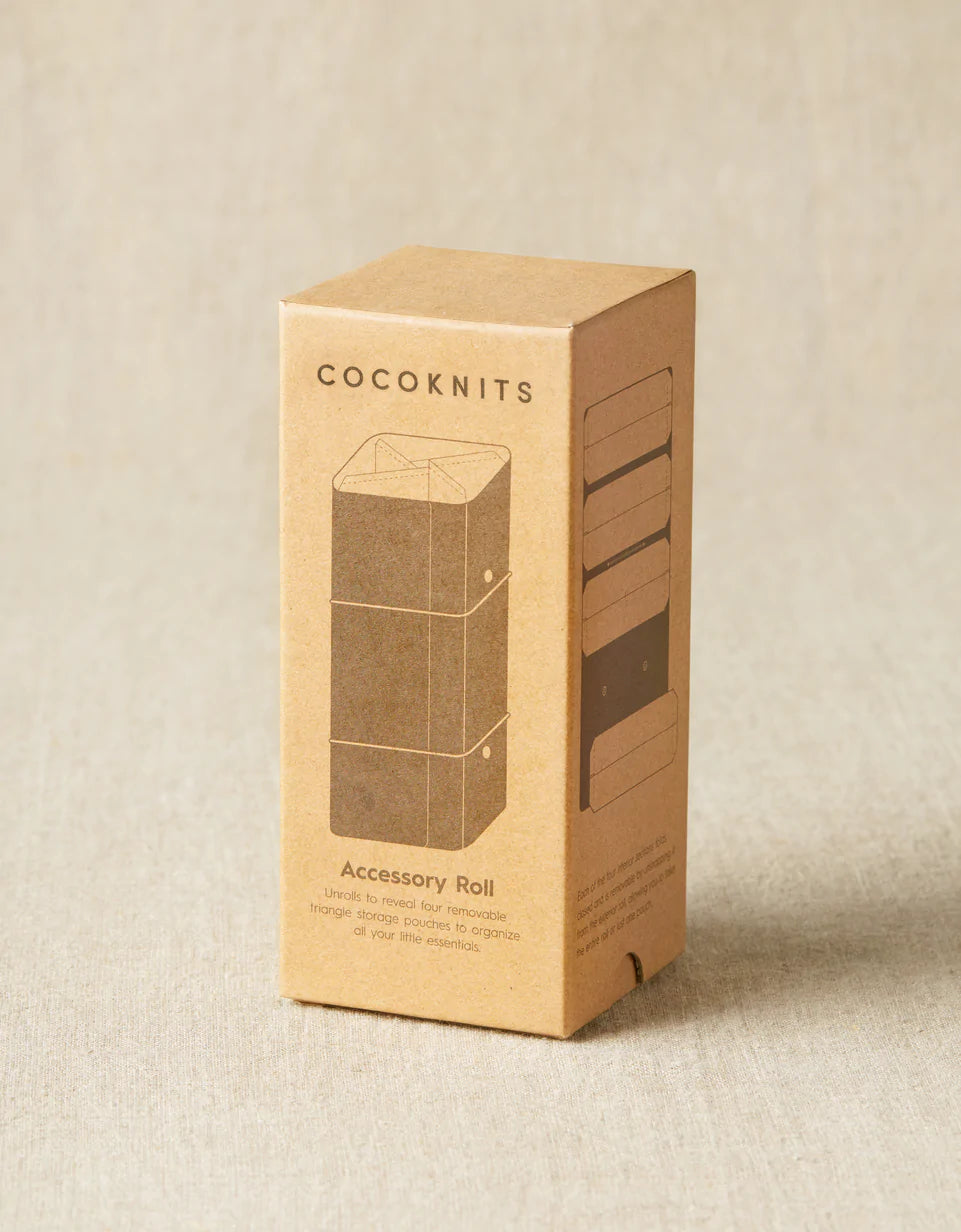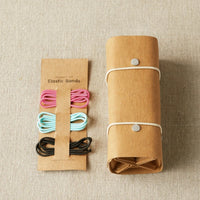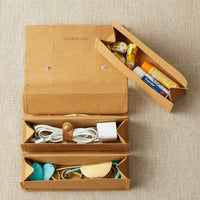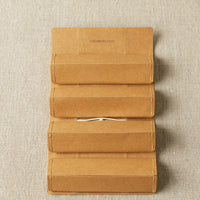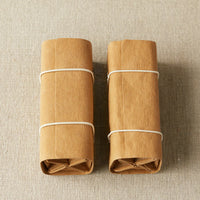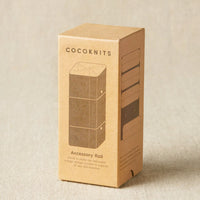 Kraft Accessory Roll | Cocoknits
DESCRIPTION

DETAILS

HOW IT'S MADE

HOW TO USE
We've put our tools and notions in bags, pouches, pencil cases, plastic boxes - you name it. None of those ever worked out very well. But this Accessory Roll is perfect. It fits everything you need for taking your knitting on-the-go, and it's super versatile and compact!
The Accessory Roll is made of washable kraft paper, and there are four sections that snap into the roll for easily separating and organizing all your notions. The whole thing is super portable, but you can also unsnap just one section for taking a smaller amount of items with you.
Comes with four coloured elastics so that you can switch up the style whenever you want! Check out how to change your elastic here.
MATERIAL: Washable paper fabric
OUTER DIMENSIONS: 16.5cm (6.5") x 6cm (2.5")
INNER SECTIONS: 14.5cm (5.75") long x 4.5cm (1.75") wide x 2.5cm (1") deep
Cocoknits products are made with high quality materials which are ethically sourced from the US, China, and Morocco. The washable paper is naturally biodegradable, and Cocoknits packages most of their products in recyclable, biodegradable kraft paper. Learn more about the brand's values here.
Small and portable like a pencil case, this accessory roll is great for carrying around your knitting or sewing notions, but it's also perfect for travel! You can pop the whole thing in a purse and have your charger, chapstick, keys, coins, or jewellery inside!
Washing softens the material creating a worn look similar to leather. To wash, simply remove the elastic, machine wash on gentle in cool water. Squeeze and crumple while damp to encourage wrinkles and texture. Re-shape and allow to air dry.