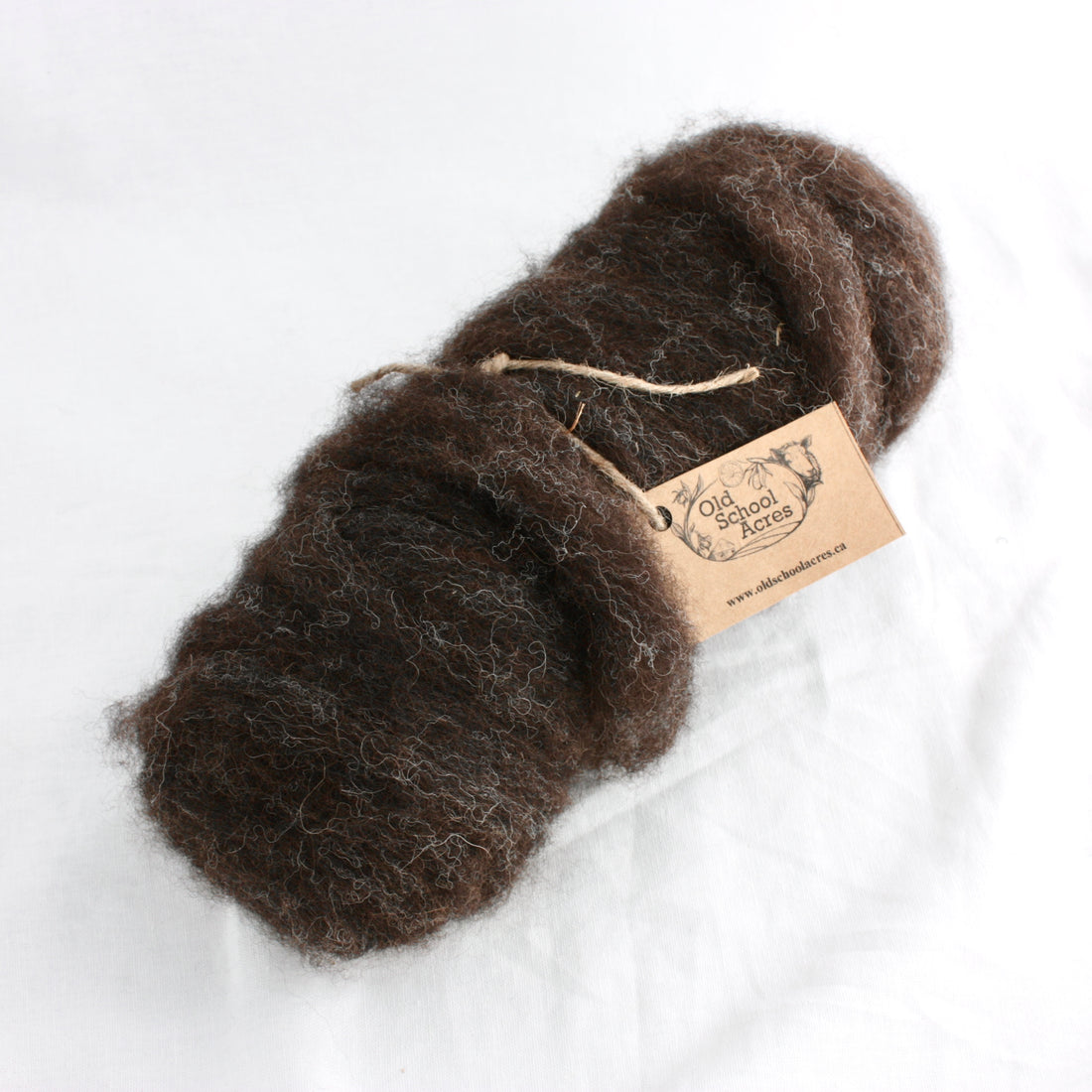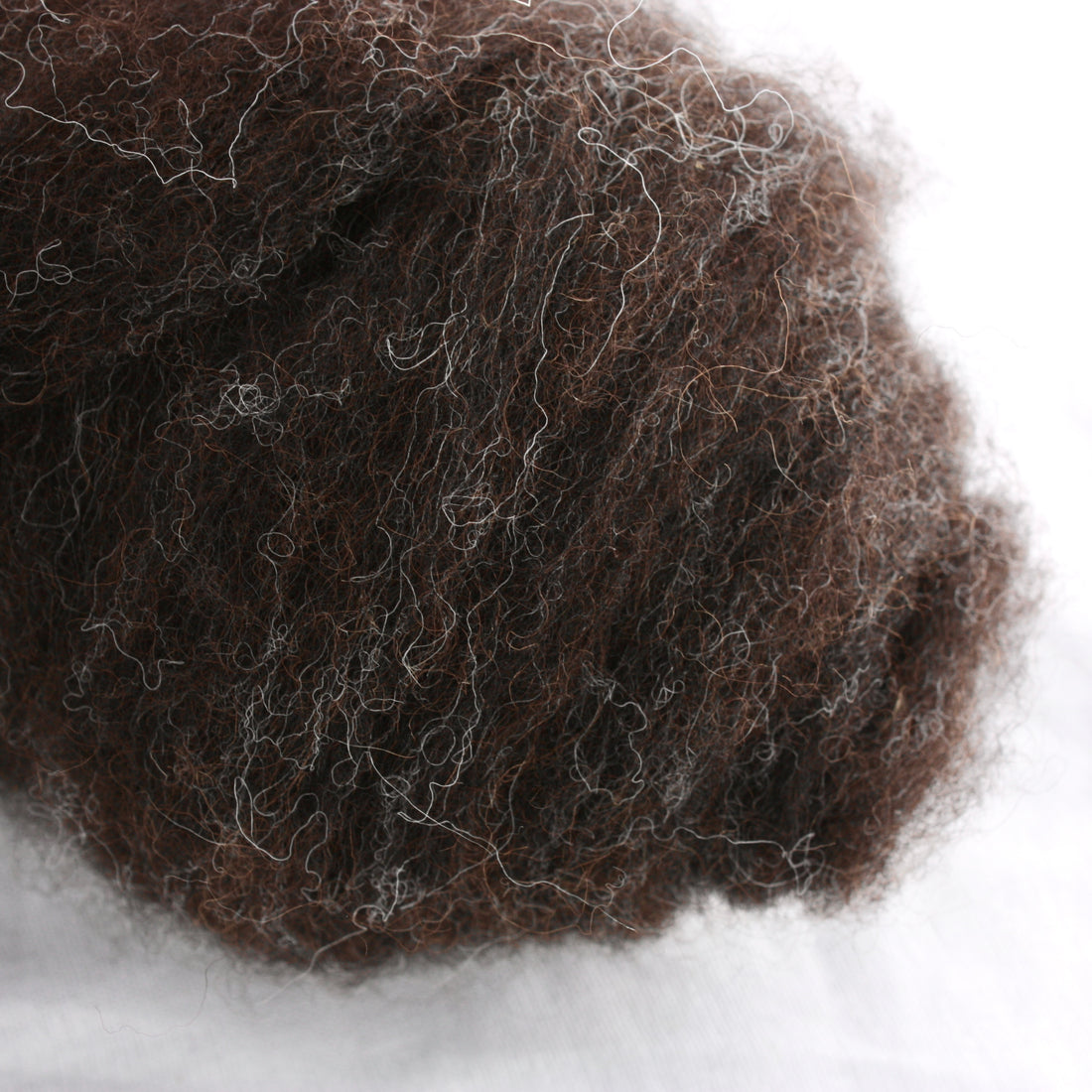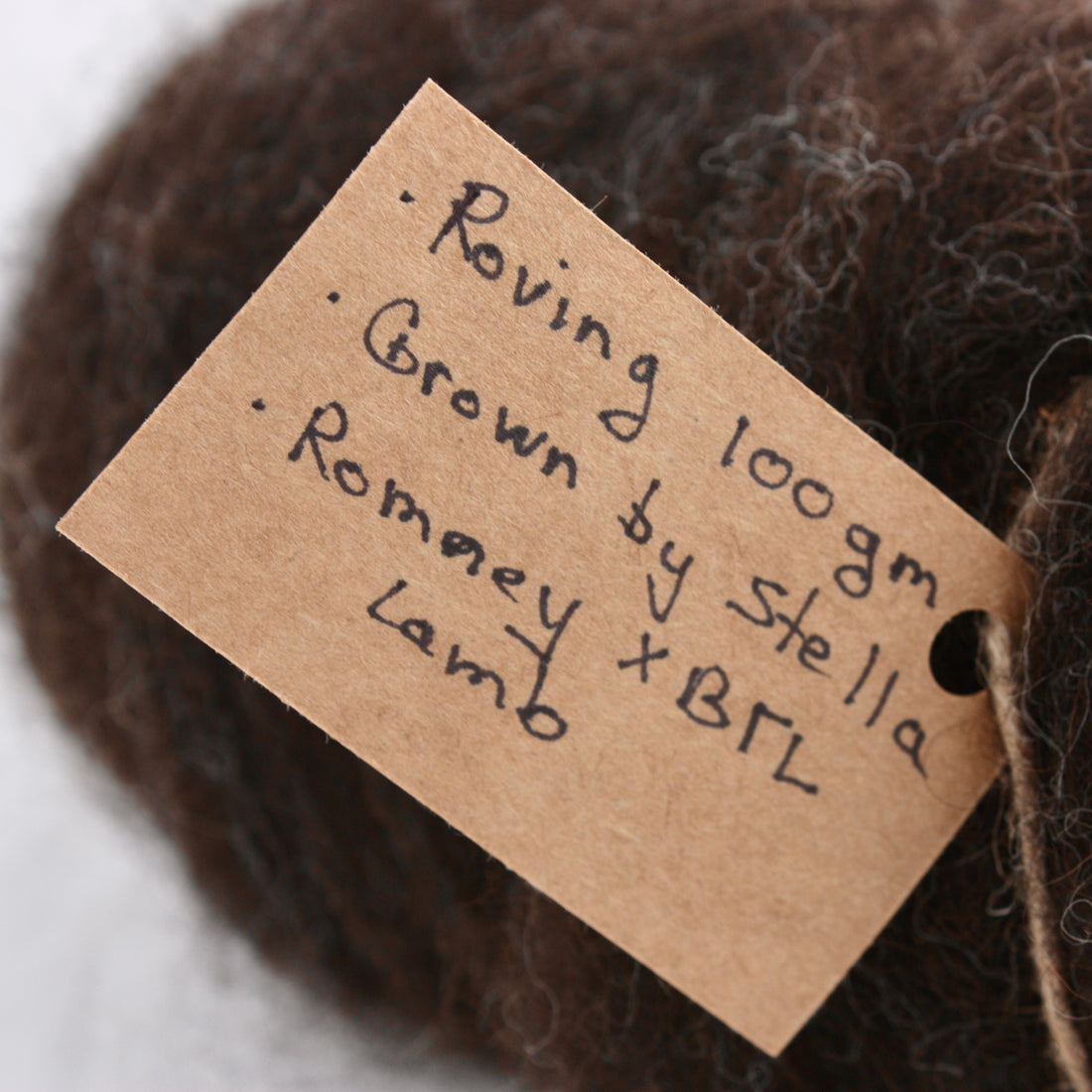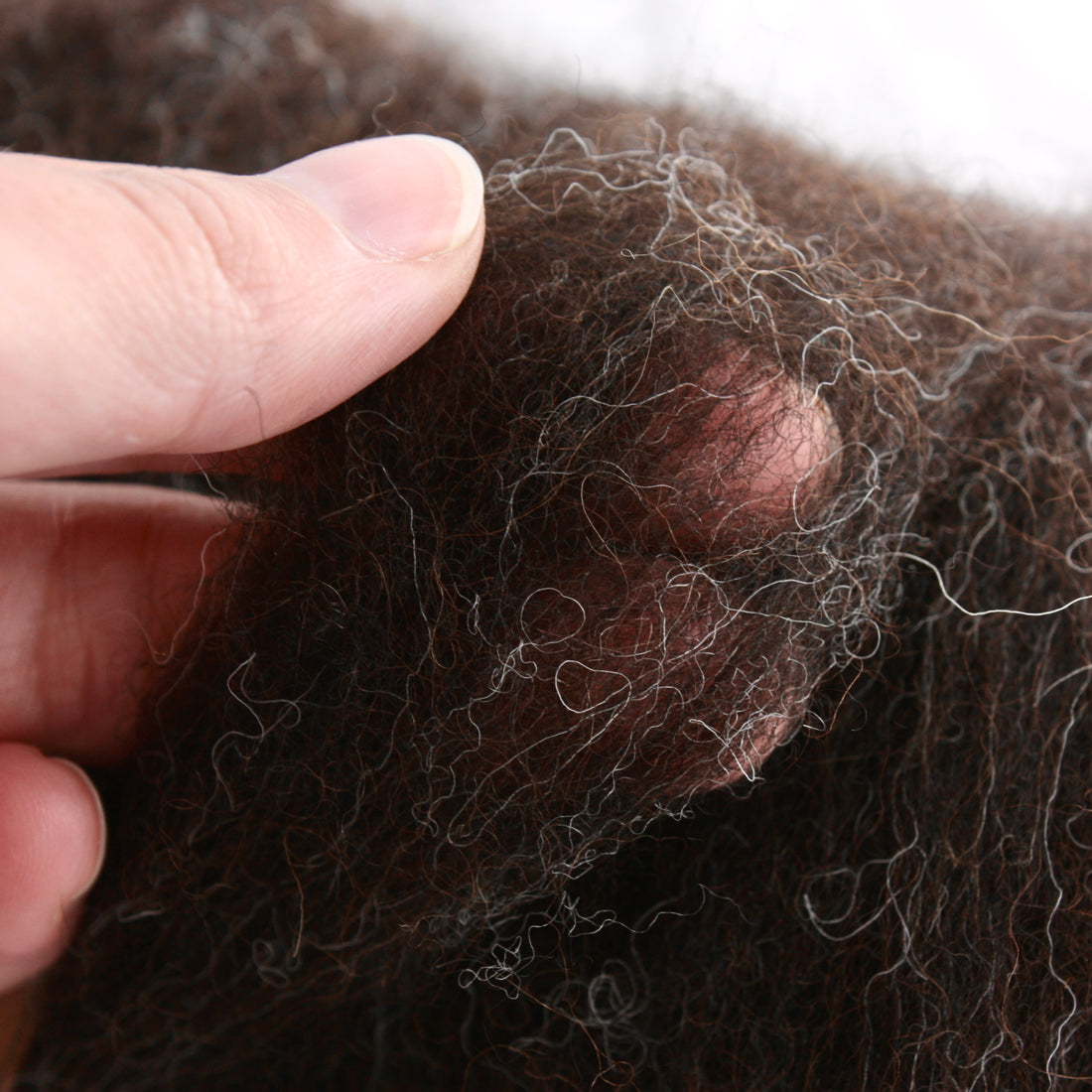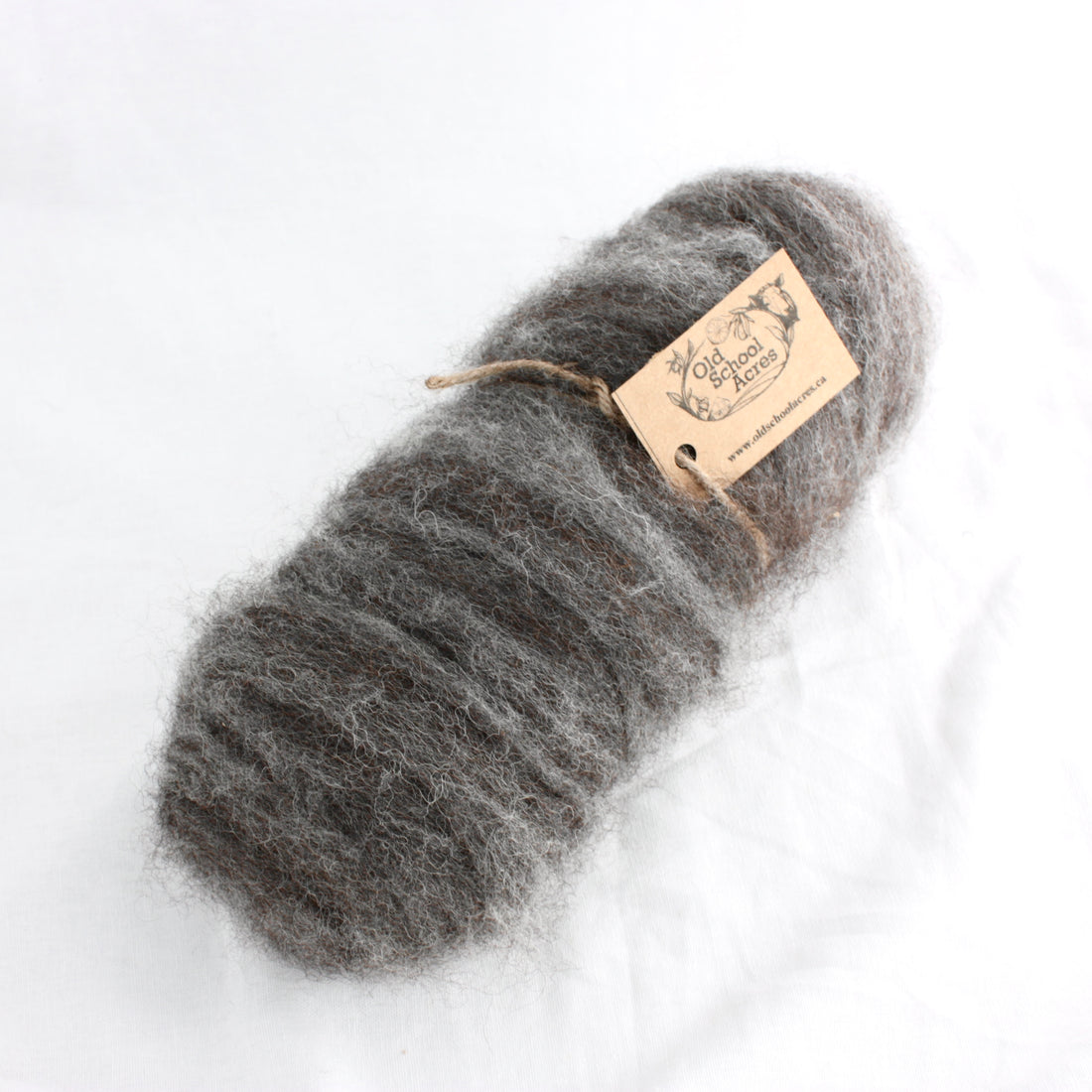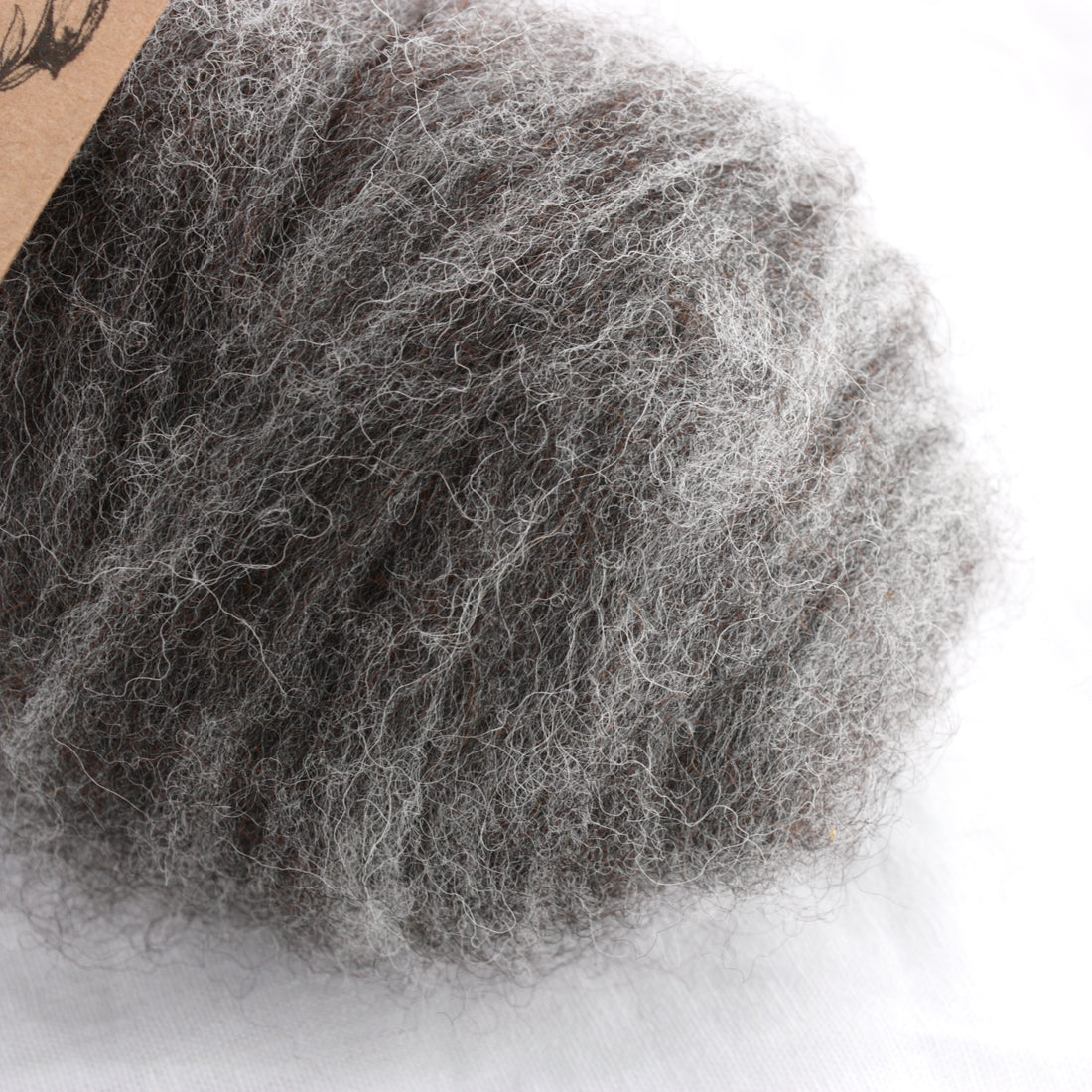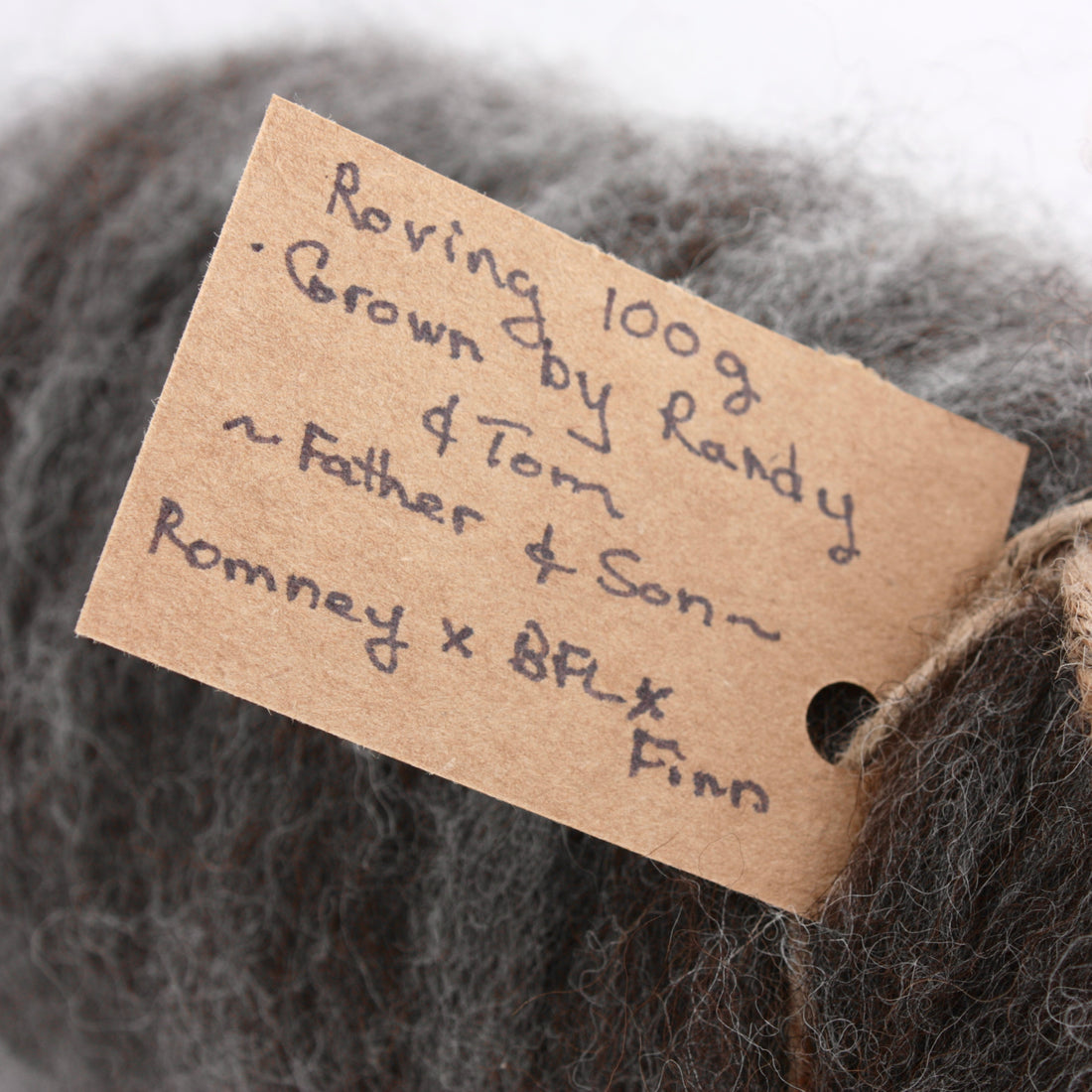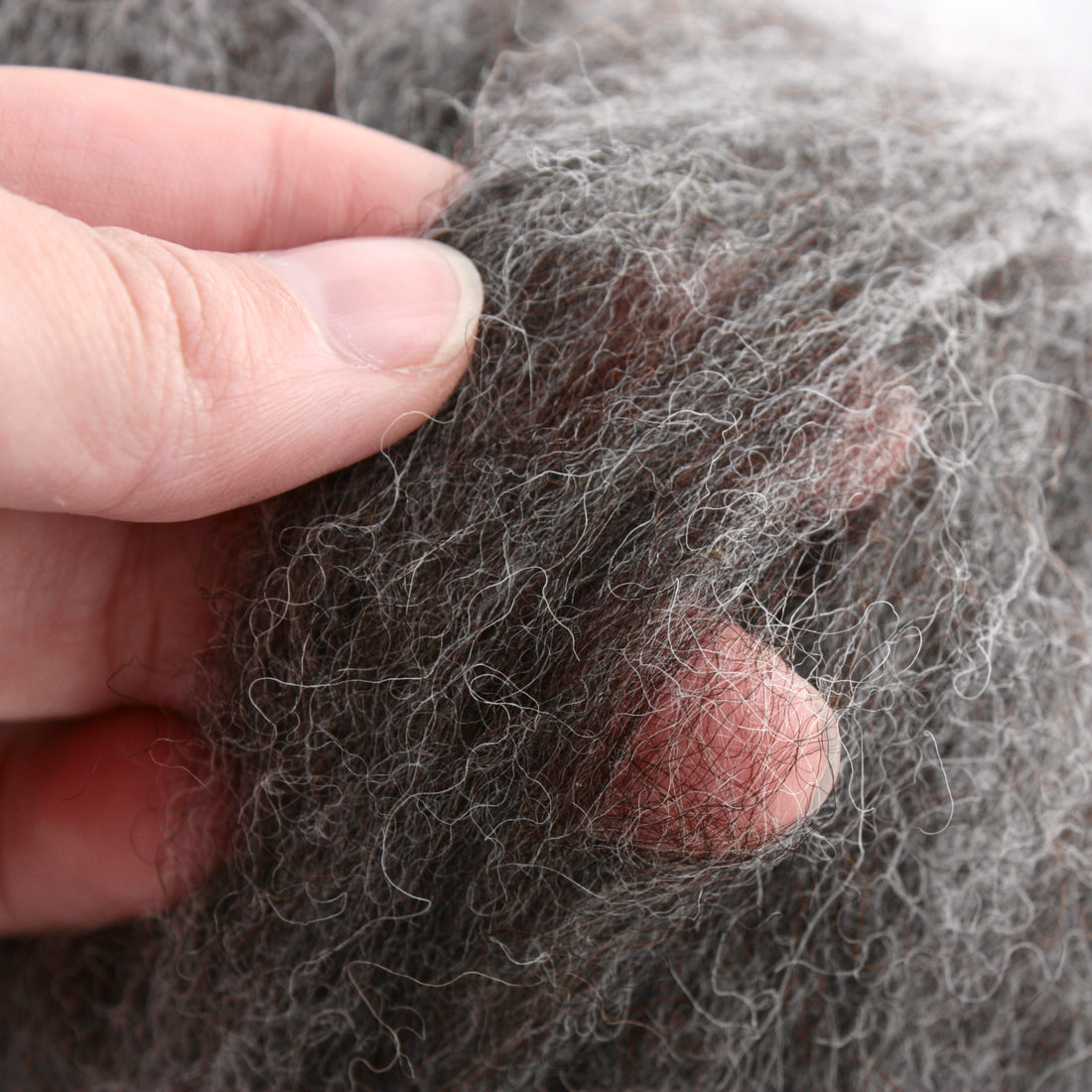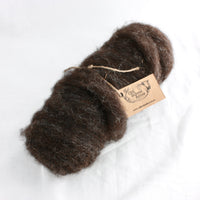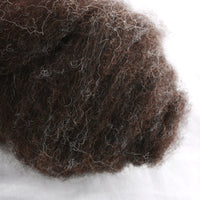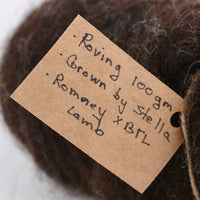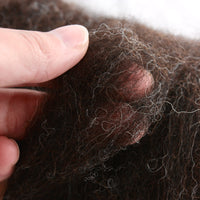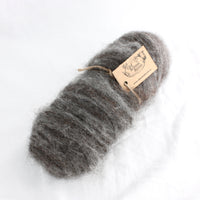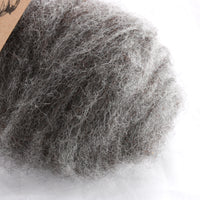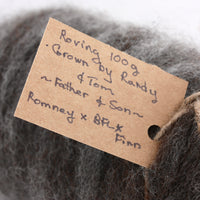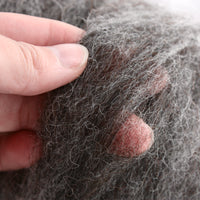 Wool Roving | 100g | Old School Acres
DESCRIPTION

DETAILS

HOW IT'S MADE

PROJECT IDEAS
These special rolls of roving are 100% local to Nova Scotia from start to finish. The wool  fiber comes from Old School Acres Farm, which is a first-generation farm tucked away in the hills of the North Mountain, and run by Kellyn & Mike Hough. All this fiber is undyed, and comes in the natural sheep shades. 
PLEASE NOTE: Many of these rovings are one-of-a-kind, so please make sure to get enough for your project.
CONTENT: 100% Wool
UNIT WEIGHT: 100g
FELTABLE: Yes
Located in the hills of Nova Scotia's North Mountain, Old School Acres is a first-generation 52-acre farm run by Kellyn & Mike Hough. To learn more about Old School Acres farm, visit their website here.
This roving can be used by both spinners and felters to create all sorts of amazing projects. Made up of blends of Romney and BFL, this wool has long staple lengths, perfect for spinning projects where you want strength.